In Brief
Metaverse Post interviewed the co-founder of the Venture Reality Fund, Tipatat Chennavasin, about the present state and future trends of the VR, AR, and AI sectors.
VR is expanding beyond gaming, with many companies using VR for product design, collaboration, and solving real-world problems.
AR's viability as a platform has been proven with the success of mobile devices, and there are promising developments in the AR industry that investors should pay attention to.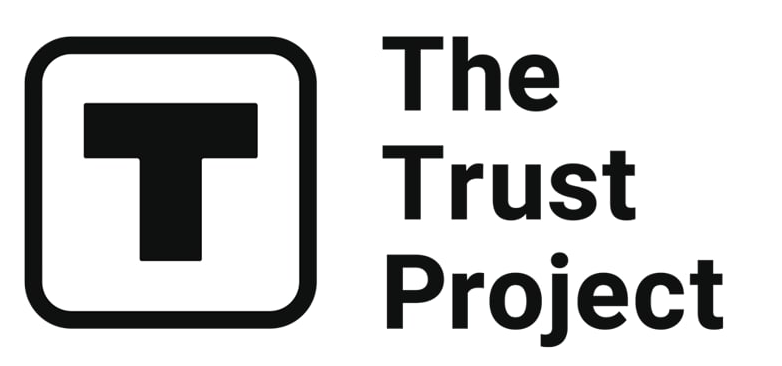 The Trust Project is a worldwide group of news organizations working to establish transparency standards.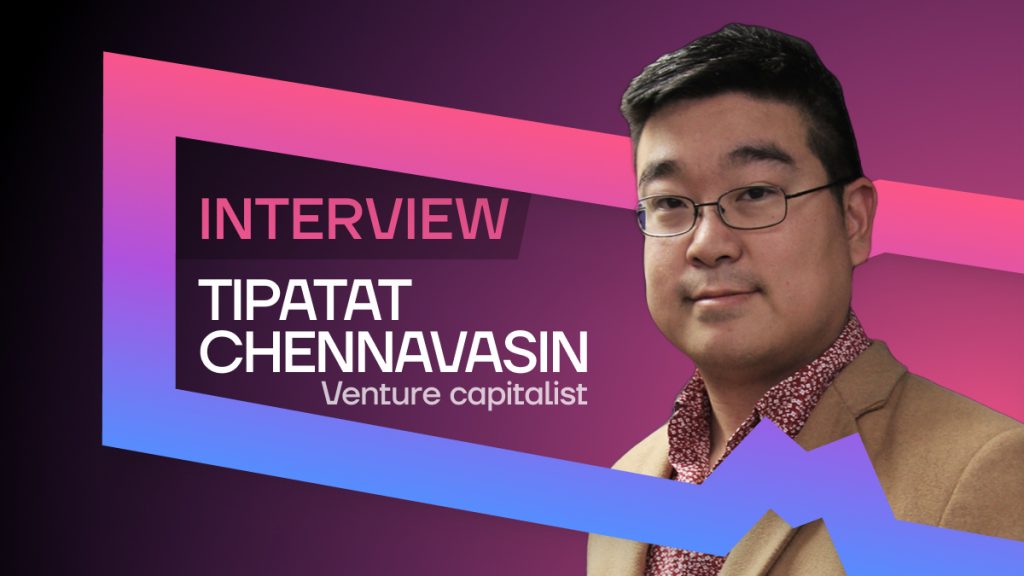 Tipatat Chennavasin, venture capitalist and General Manager of The Venture Reality Fund, has shared insights with Metaverse Post on the present state of the VR, AR, and AI sectors. With immersive tech applications expanding beyond gaming and entertainment, VR has become a billion-dollar industry, demonstrating great potential in healthcare, training, education, e-commerce, and more.
The Venture Reality Fund is a venture capital firm that invests in early-stage startups that work on virtual reality, augmented reality, and mixed reality technologies. The firm focuses on companies that are developing innovative technologies, tools, and content for immersive technology platforms. The VR fund has seen success with hit games like Beat Saber and Rec Room, which have generated significant revenue from software sales and third-party apps in the Quest store.
According to Chennavasin, generative AI is currently experiencing a surge in interest, with more people looking into AI technologies for content and media creation. While both VR and AR are in demand, the latter has been slower due to a shortage of new AR devices in the market.
Nevertheless, AR's viability as a platform has been proven with the success of mobile devices, and there are promising developments in the AR industry that investors should pay attention to.
VR Goes Beyond Gaming and Entertainment
While gaming is still a big area for VR, Chennavasin notes that training and 3D design work are also taking off in VR. Many companies, including car manufacturers and product designers like Adidas and Nike, are using VR for product design and collaboration. Chennavasin believes that the future of work and productivity will involve using VR, allowing teams from around the world to virtually review and discuss projects in real time. He sees VR as a technology with huge potential to solve real-world problems and make a significant impact on society.
There also have been numerous successful implementations of VR and AR in the field of commerce. For instance, Obsess has been providing virtual shopping experiences for some of the most prominent fashion brands globally, while L'Oreal has been utilizing AR to create virtual makeup try-ons. These examples demonstrate the versatility and value of VR and AR in commerce.
"I think it's really interesting as we transition towards a metaverse e-commerce model, where the focus is not on using virtual technologies to purchase physical items, but rather on buying virtual goods. This trend is already showing early signs, and I believe it will continue to be very compelling,"

Chennavasin shared.
Chennavasin mentioned two companies in The VR Fund's portfolio that are using VR to solve real-world problems, including Apprentice, which fast-tracks COVID vaccines, and Proprio, which specializes in surgical navigation. Their virtual reality technology allows surgeons to see inside a patient and perform complicated procedures with great accuracy. These innovative technologies are having a huge impact on the world and revolutionizing the way we approach healthcare.
The Latest Developments and Key Players in the VR Hardware and Software Industry
According to Chennavasin, Meta is currently the leader in VR hardware, particularly with its Quest headsets. However, the upcoming release of an Apple VR headset is highly anticipated, and the PlayStation VR2 is a joy to play with, particularly because of its haptic technology, he said. Chennavasin also noted that Pico and HTC are doing great work in the VR industry.
A company in Venture Fund's portfolio, Vario, has been producing VR headsets at retina resolution for years, and their Enterprise headset is a showcase of what the future of this technology can be. The XR3 is the premium headset on the market, while the Quest excels at mass-market appeal. The Vario headset is the first to be certified by the EU government for eye-lit training in a virtual simulator. It's considered just as effective as real-world training, making it a safer and cheaper alternative.
On the software side, the investor highlighted Beat Saber, a VR game developed by a team of five or six people from the Czech Republic. Despite having a development budget of less than a million dollars, the game has made over $350 million in revenue. Chennavasin praised the game as a success story, showcasing the opportunity for anyone to create something creative and have huge success in the VR industry.
"It can be a bit tricky finding an investment, but what I find exciting about working in VR right now is that you can develop products and services using just a Quest and a PC, which makes it relatively affordable to get started. You don't need hundreds of servers or extensive resources to create compelling VR software. Beat Games, for instance, developed Beat Saber with a budget of less than half a million dollars by a team of passionate creators,"

Chennavasin said.
The Global Interest in VR and the Metaverse
According to Chennavasin, two years ago was an inflection point for VR when Quest 2 came out with great games at an affordable price, coinciding with the release of Half-Life: Alyx. Now, there is a resurgence of interest in VR with the release of PlayStation VR 2, which boasts a great lineup of games, including Resident Evil and Grand Horizons.
New devices and experiences, such as Grand Theft Auto coming to the Quest platform, will continue to drive interest in VR. While the metaverse bubble brought a lot of speculative interest in VR, many of the experiences, such as Fortnite and Roblox, are not yet VR-native. However, as the metaverse evolves, we can expect this to change.
The rise of NFTs for digital fashion and the success of Fortnite's economy through the sale of digital clothing has sparked interest in the potential for virtual commerce. Big fashion brands are exploring the world of metaverse experiences, such as Balenciaga's cloud-based 3D game, to connect with future buyers. As more time is spent online, people's online identity and presentation become increasingly important, leading to the desire for the best virtual fashion and avatar customization.
Companies are already developing virtual dating applications where avatars play a significant role, highlighting the importance of avatar appearance. These trends suggest that virtual commerce and avatar customization will continue to gain momentum in the future.
The Potential of VR/AR Technology
We are currently in a unique period where there is a large enough user base for VR that building something and putting it on early access can lead to discovering something amazing, Chennavasin believes. However, the challenge is that not everyone knows about VR yet, so it's crucial to build products that will drive people to use them. To achieve this, it's necessary to create something that would inspire people to purchase a VR headset. This is particularly important for non-gaming applications, where providing enough value to justify buying the headset is essential. Fitness applications have been successful in this regard, demonstrating that people are willing to pay for something that provides significant utility and value in their lives.
Moving forward, productivity and enabling a new type of work will be the next big area of opportunity. Rather than simply bringing traditional work into VR, we need to redesign digital work to attract people who don't want to sit at a desk, Chennavasin said. VR and AR have the potential to do just that.
One promising area for VR and AR is in 3D design. As more industries, such as fashion, incorporate 3D design into their everyday work, the need for better content creation tools in VR grows. Companies like ShapesXR are paving the way with VR-native 3D design applications. While VR and AR have proven themselves as gaming devices, there is potential for them to become much more. With the right development, they could unlock widespread adoption and provide significant value in everyday life.
It currently takes months of classes to learn basic 3D modeling and to think in 3D space with a 2D screen. However, with VR technology, you can reinvent that workflow, making the process more intuitive and fun. It feels more like playing with Legos or sculpting clay, making it accessible to anyone, including kindergarteners. With VR, it only takes hours of training instead of months.
"I believe the real power of VR lies in its ability to bridge the gap between the digital and physical worlds, making interactions in the virtual space feel as natural and intuitive as in the real world. Take the example of 3D modeling and computer-aided design, which can be a challenging and tedious task using traditional input devices like a keyboard and mouse. People often need to attend classes and specialized training to master these skills. VR has the potential to simplify this process by allowing users to manipulate and create 3D objects in a more natural and intuitive way,"

Chennavasin said.
Read more interviews:
Disclaimer
Any data, text, or other content on this page is provided as general market information and not as investment advice. Past performance is not necessarily an indicator of future results.