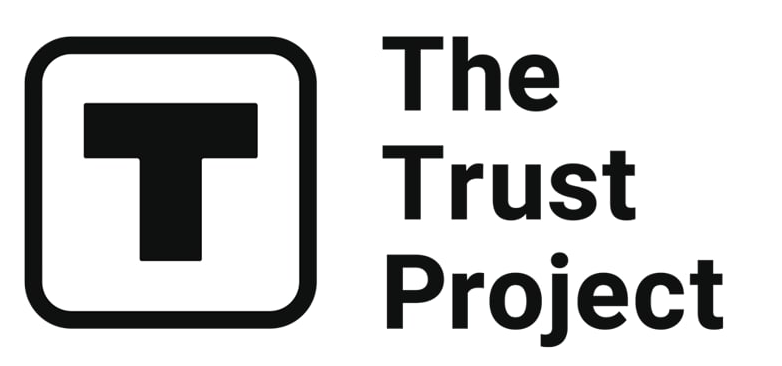 The Trust Project is a worldwide group of news organizations working to establish transparency standards.
Hey there! If you're interested in art and new technologies, then you'll definitely want to check out this list of the best AI art generators of 2023. These tools are amazing for anyone who wants to create their own digital art, or for anyone who just wants to have some fun experimenting with different images and styles.
As the world of artificial intelligence continues to evolve, so too does the way that it is being used to create works of art. One of the most exciting applications of AI is in the field of art. AI algorithms are being used to create stunning works of art that would be impossible for humans to create on their own.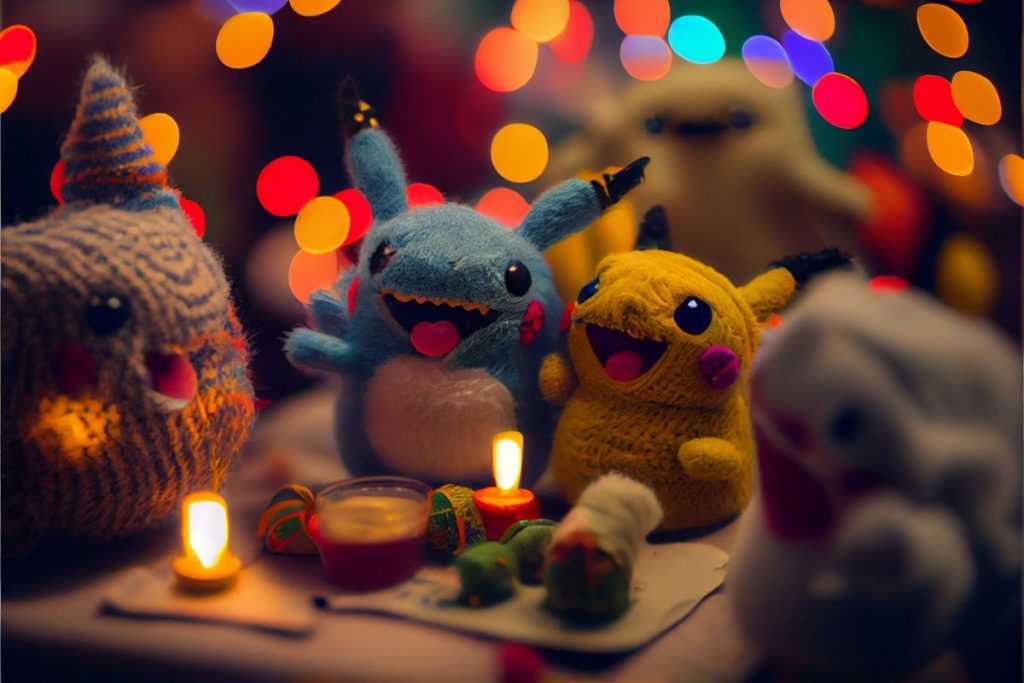 Pro Tips
1. Additionally, you can use the generated characters for various purposes including cosplay, fan fiction, and character design. These 7 best AI anime character creators are helpful for anime lovers who want to explore more about anime characters.
2. Looking for free AI art generators? These top 9 free stable diffusion image generation resources are great alternatives for those who don't want to pay for expensive content generation tools. With its simple process and reliance on reliable sources, it can help you produce thousands of pieces of content per day.
3. These best AI video editors are equipped with advanced tools and features that enable users to create professional-looking videos within minutes. Additionally, they offer various templates, filters, and effects to enhance your video content effortlessly.
4. Here are examples of best AI-generated content include outstanding arts, video and audio samples, and even entire music. While there are concerns about the quality and originality of such content, the speed and cost-effectiveness of AI-generated content cannot be denied.
5. Job posts related to artificial intelligence have seen a significant increase in recent years, indicating the demand for professionals with the necessary skills and knowledge. These 15+ best AI courses present a unique opportunity for individuals interested in a career in AI.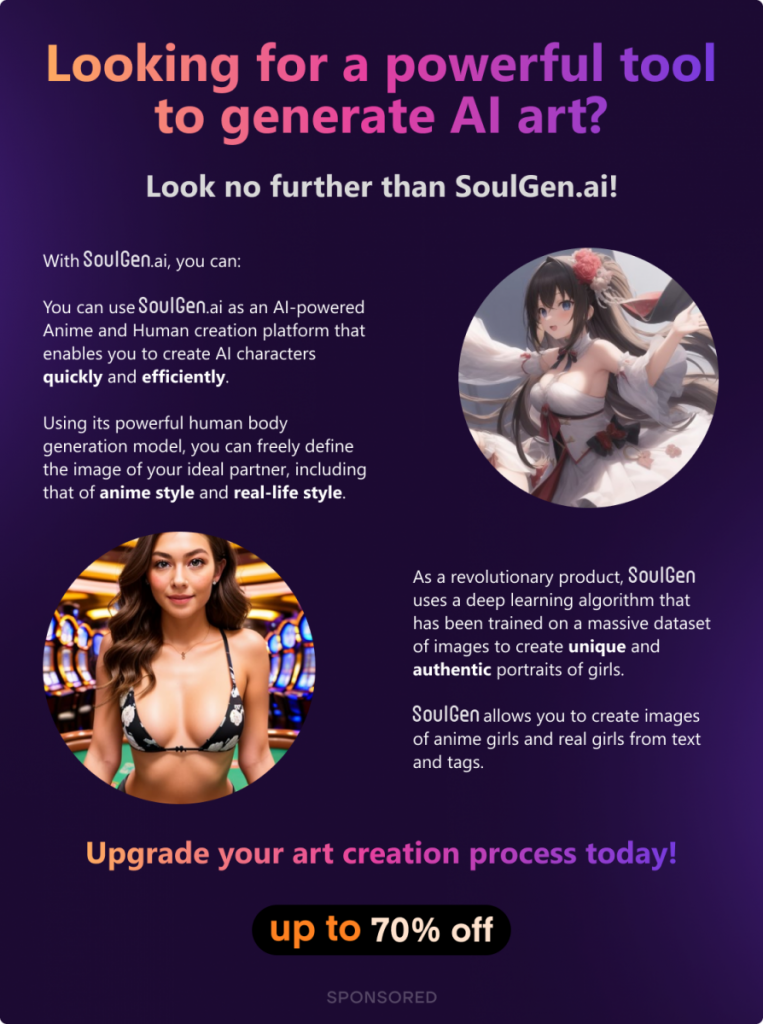 Check out our new article for tips on how to create the stunning text-to-image Stable Diffusion prompts.
#1 Shutterstock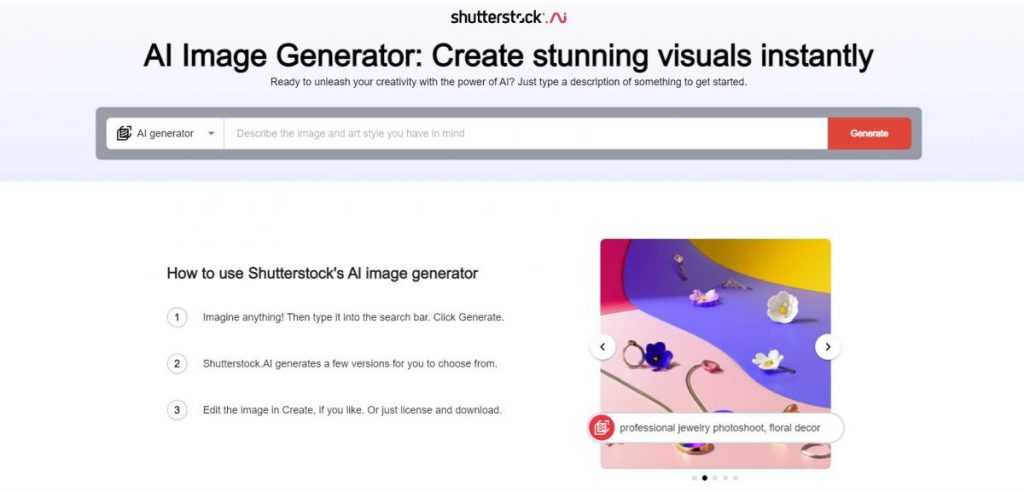 Shutterstock partners with OpenAI to bring Generative AI to its All-In-One Creative Platform. The text-to-image technology converts prompts into ethically created visuals ready for licensing. What sets Shutterstock's AI image generation platform apart? The ease and quality of their image generator produces unique images from even a single word input or short simple phrases.
The convenience of their All-In-One creative platform allows you to edit your generated assets in Create, their easy to use editing tool. Shutterstock customers have access to this suite of tools for free with their active subscriptions.
Shutterstock is the first to support a responsible AI-generation model that pays artists for their contributions.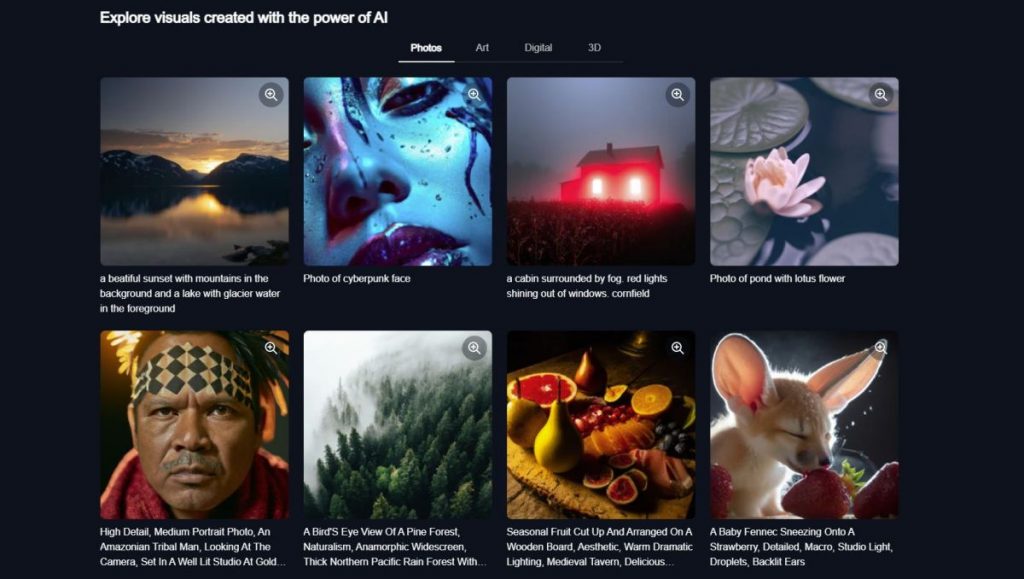 Free Trial Offer – Get up to 10 AI-Generated Images For Free
#2 Deepswap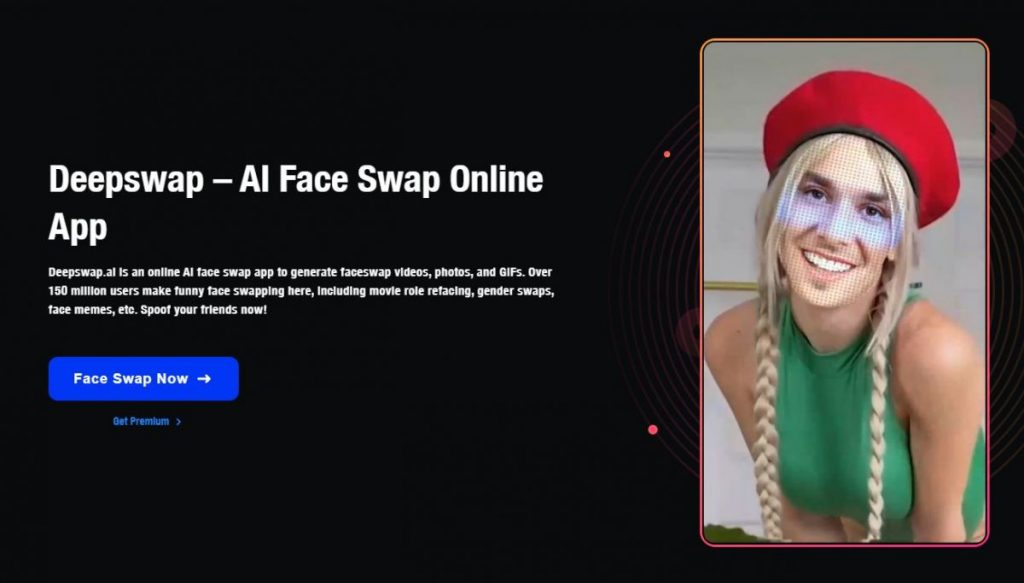 Another great AI art generator is DeepSwap.ai. This platform uses a GAN (Generative Adversarial Network) to create stunning art pieces by swapping features of different images. With DeepSwap.ai, users can create unique and surreal artwork that blends different styles and elements.
One of the key features of DeepSwap.ai is its user-friendly interface. The platform is easy to use, even for those who have little to no experience in art or design. Users can simply upload images, choose which features to swap, and let the AI do the rest. The result is a one-of-a-kind artwork that is both impressive and captivating.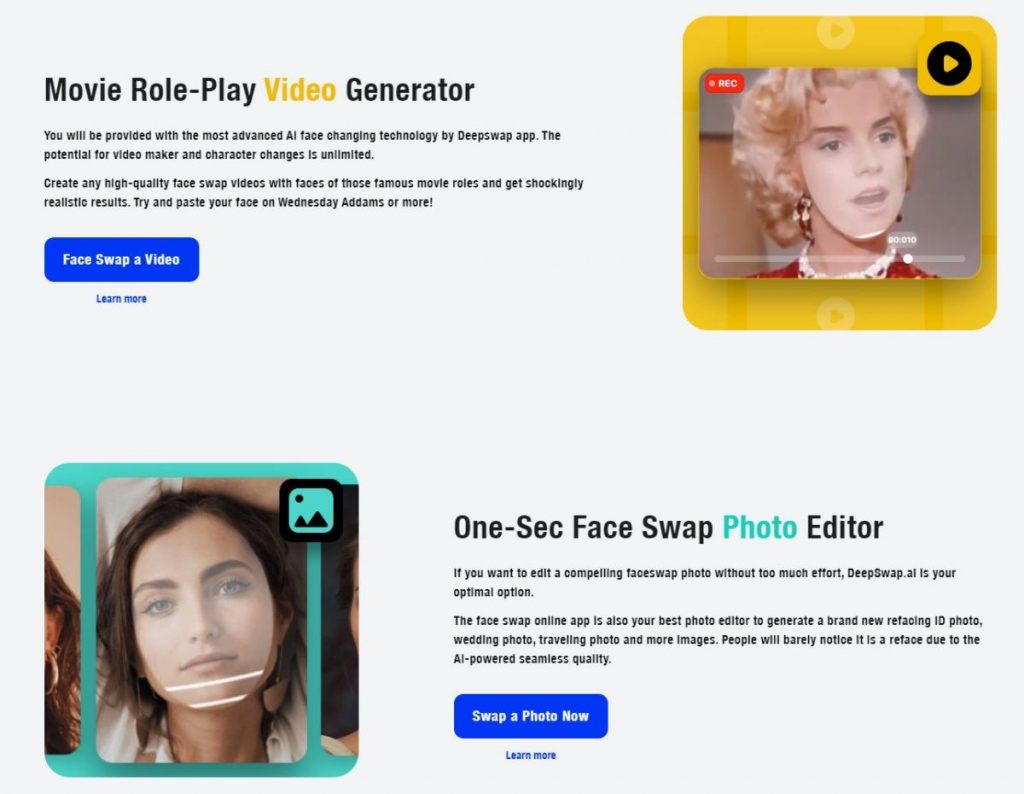 DeepSwap.ai also offers a range of customization options, allowing users to fine-tune the artwork to their liking. Users can adjust the intensity of the feature swapping, change the colors, and add various effects to create a truly unique piece of art.
Overall, DeepSwap.ai is a great tool for anyone looking to create unique and captivating artwork without any prior experience or skills. With its user-friendly interface, customization options, and impressive results, DeepSwap.ai is definitely worth trying out.
#3 Stable Diffusion
Stable Diffusion is one of the most exciting applications of AI is in the field of art. AI algorithms are being used to create stunning works of art that would be impossible for humans to create on their own. This is a process by which an AI algorithm is used to generate a series of images that are then combined to create a final work of art. This technique is often used to create abstract or non-representational art, as it can be used to create images that are completely outside of the realm of what humans are able to create.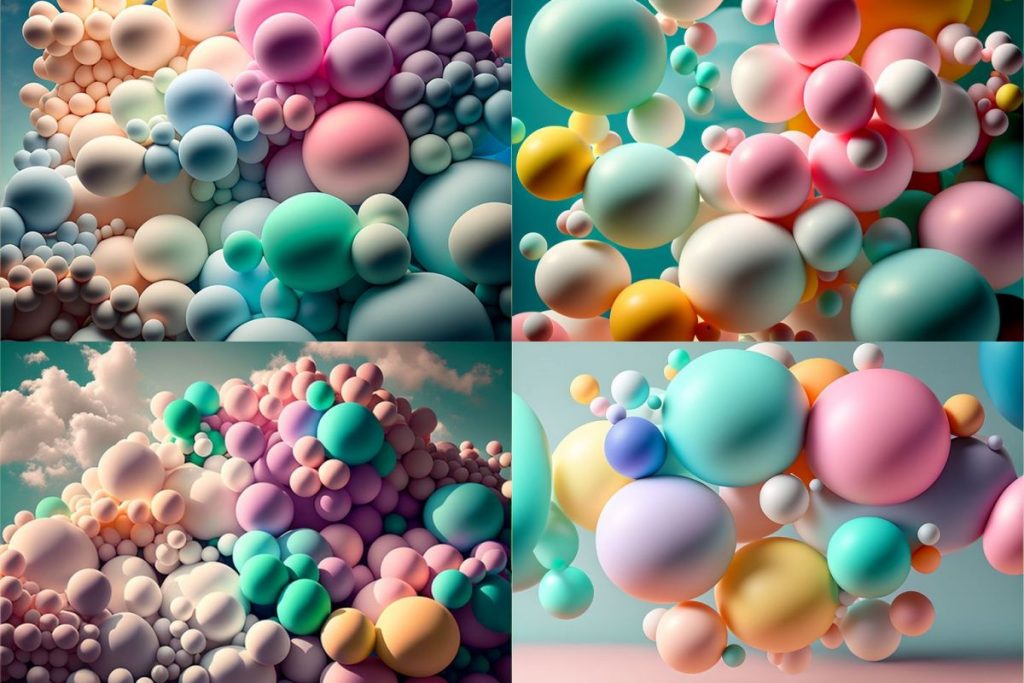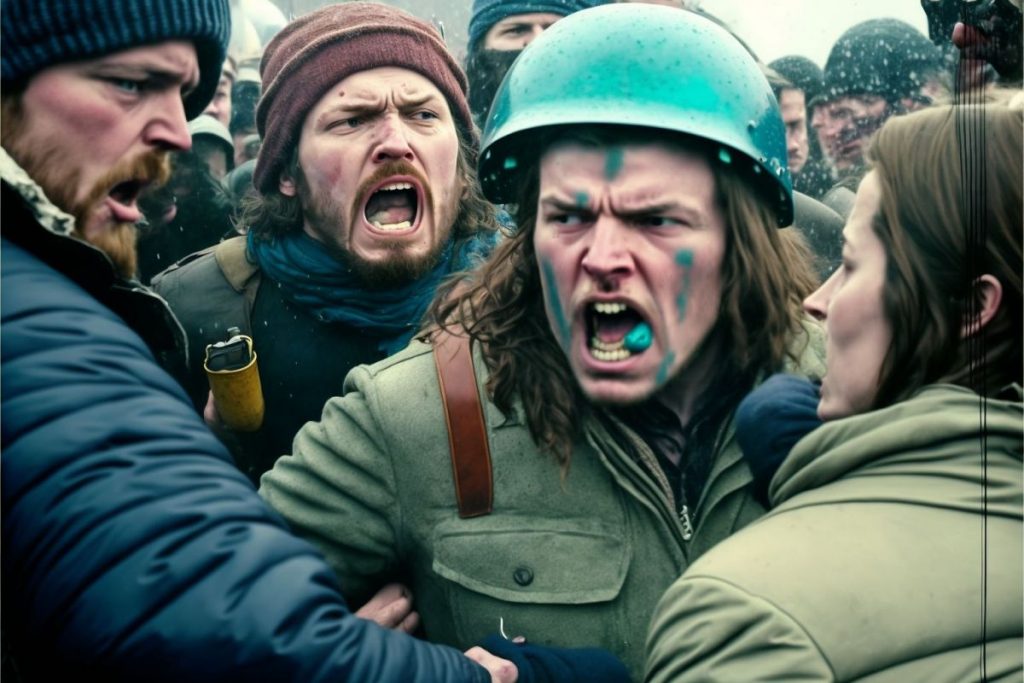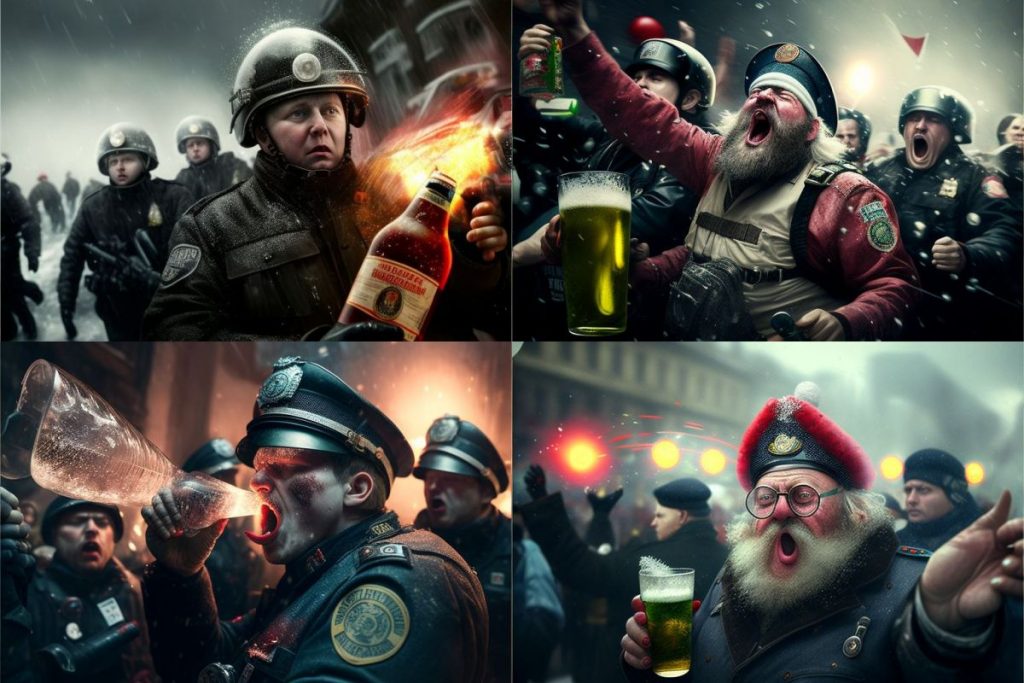 #4 Midjourney
Midjourney allows users to submit prompts, which are then translated into four pictures that correlate to the words. The customer can either upgrade the best fit to a higher resolution image or experiment with other alternatives. David Holz, a co-founder of Leap Motion, leads the Midjourney team now. Midjourney is one of the best AI art generator widely available for common users in 2022.
Examples of images created by Midjourney AI Art Generator: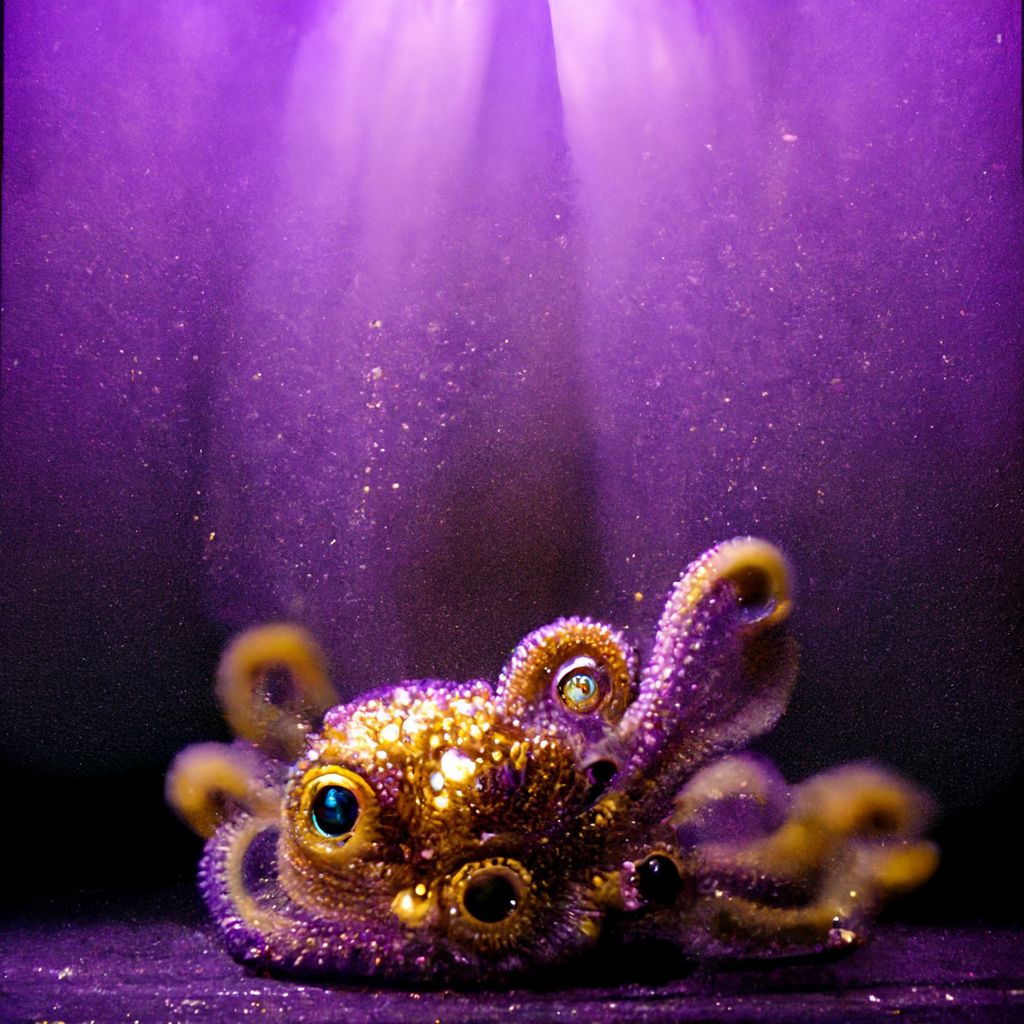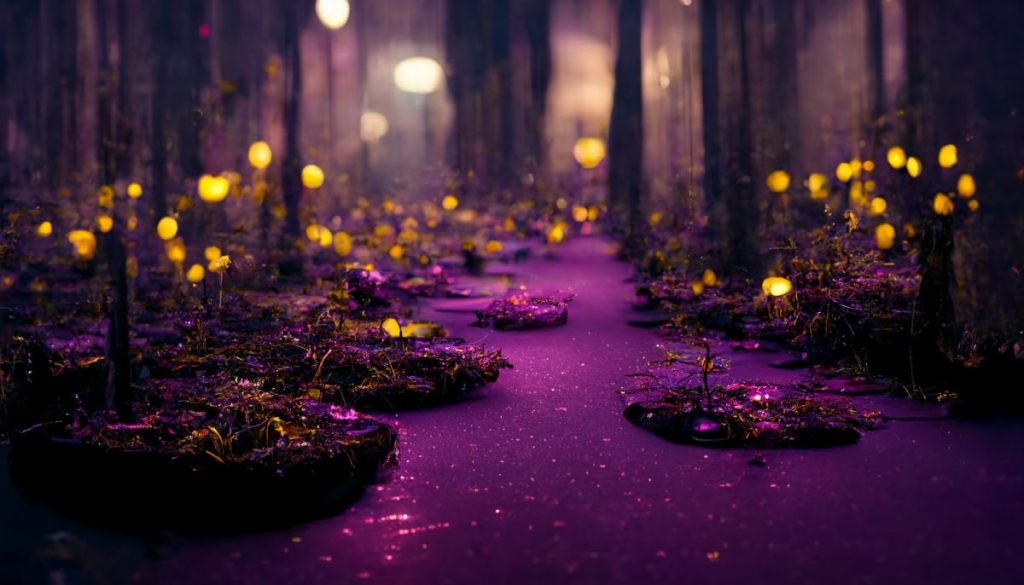 Midjourney: This tool is great for creating abstract or surrealistic images. It's also really easy to use, so it's perfect for anyone who wants to create art without having to put in too much effort.
#5 DALL-E 2
The newest AI model from OpenAI is called DALLE 2 can produce art and realistic visuals from a description given in plain language. The name of the software is a combination of the surrealist Spanish artist Salvador Dali and the animated Pixar character Robot WALL-E.
DALL-E 2 generates alterations to the original image by obtaining the image's CLIP embeddings and passing them through the Diffusion decoder. This method yields an insightful glimpse into the intricacies that models learn and those that they ignore.
Examples of images created by DALL-E 2 AI Art Generator: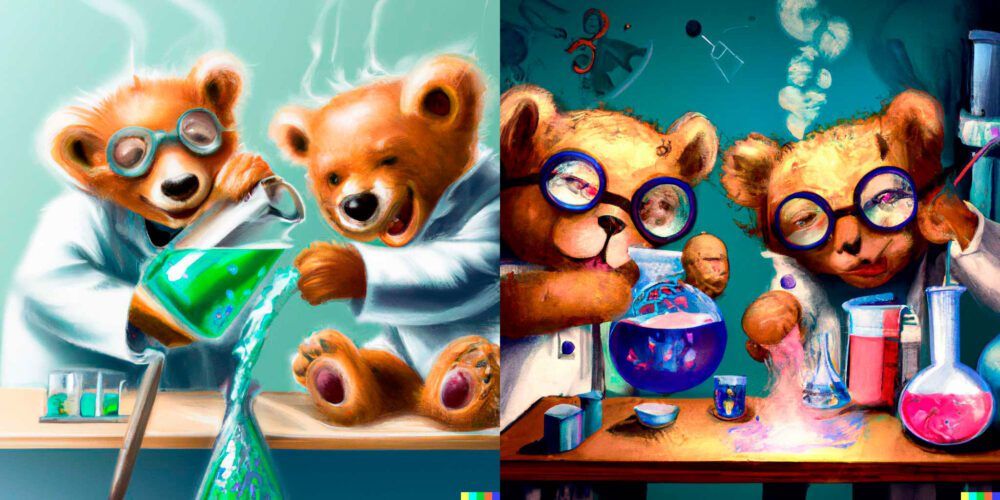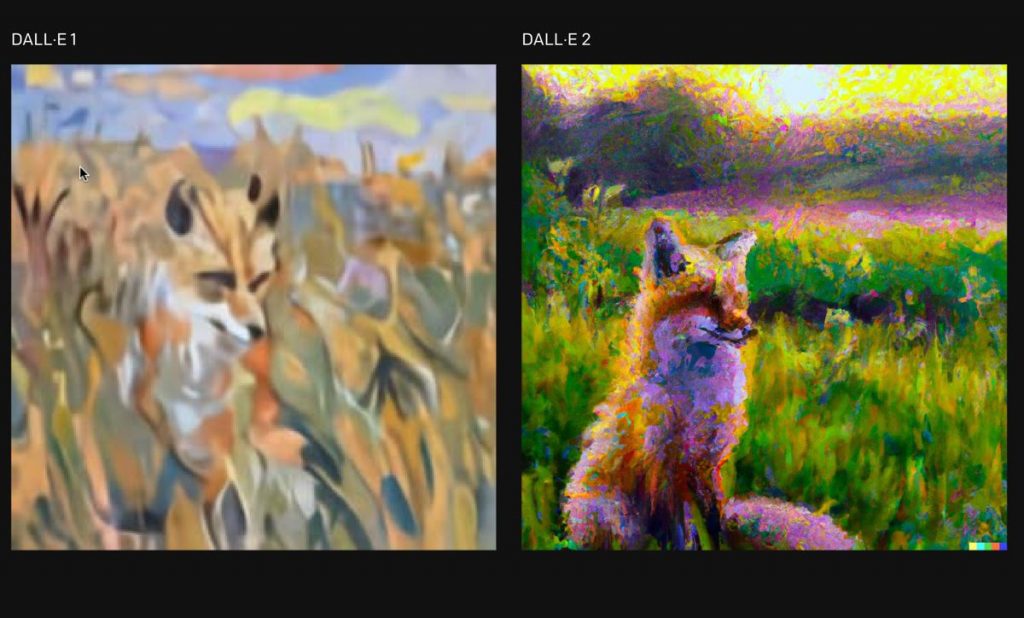 DALL-E: This AI art generator is perfect for creating images that are both beautiful and strange. It's also great for creating collages and other mixed-media art.
#6 DALL-E Mini
DALL-E Mini is a free image-generation program that employs artificial intelligence. DALL-E Mini can produce graphics in response to any prompts you provide. It usually takes no more than three minutes to produce an image gallery. The application was initially created in July 2021 by programmer Boris Dayma for a Hugging Face competition sponsored by Google.
Examples of images created by DALL-E Mini AI Art Generator: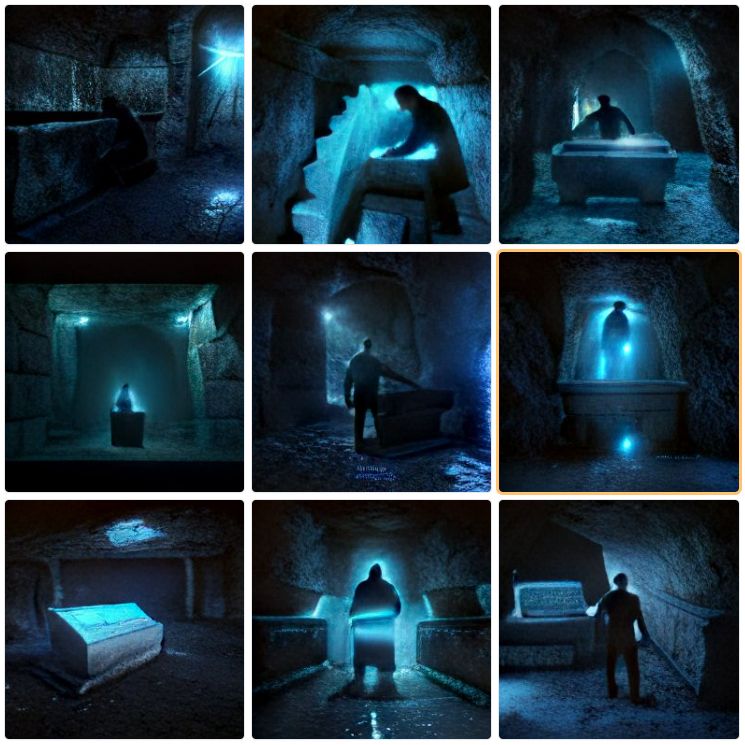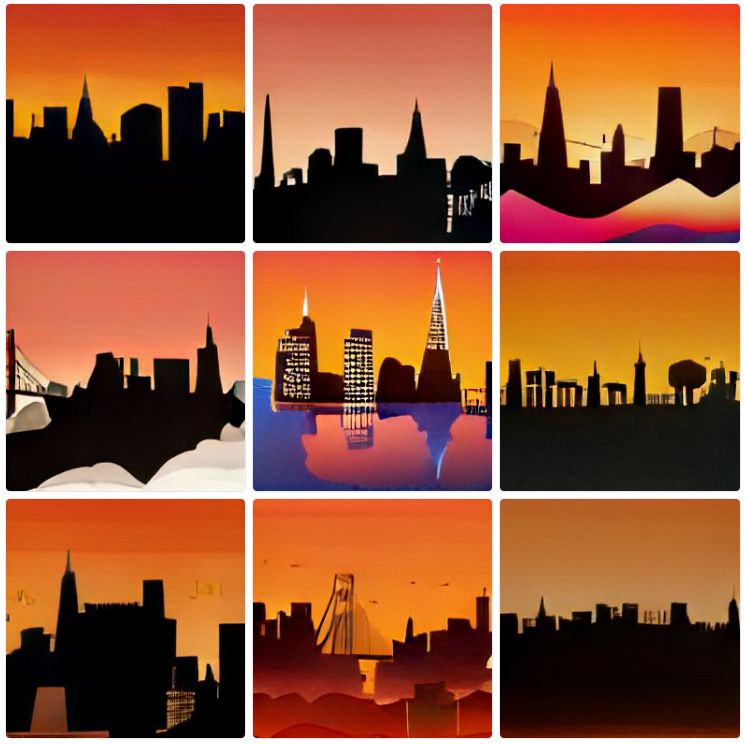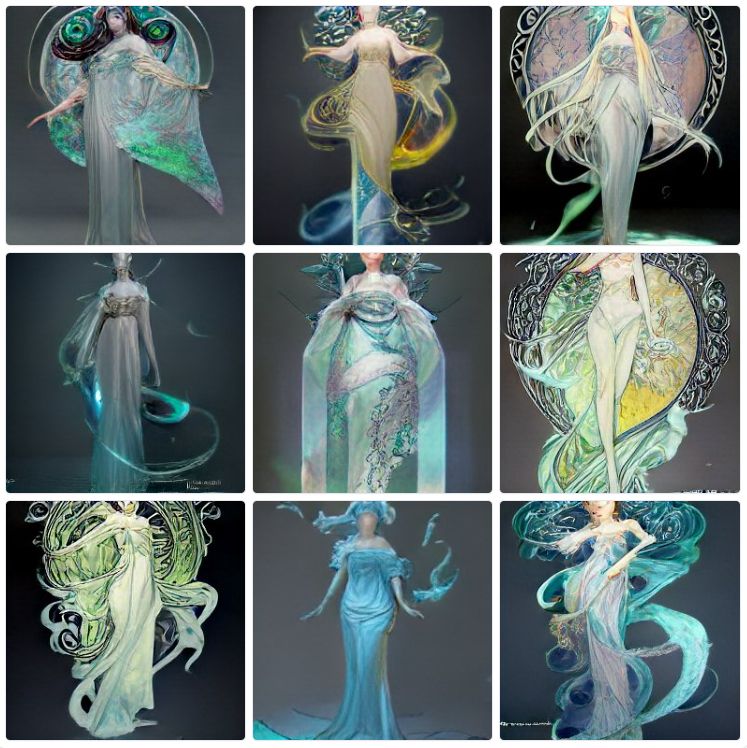 #7 NightCafe
Night Café Creator is a free artificial intelligence art creation software that was released on November 13, 2019, for all manifesto that allows its users to easily make various artworks.
NightCafe is a well-known name in the realm of AI art generators. It may generate a range of artistic mediums with its various preset effects, which include cosmic, oil painting, and more. NightCafe allows you to create an image in only a few minutes. The application is free to use (with certain restrictions), and you may buy the AI-generated artwork from their website. If you decide to buy the item, it can be printed and shipped to you like a painting.
Examples of images created by Night Café AI Art Generator: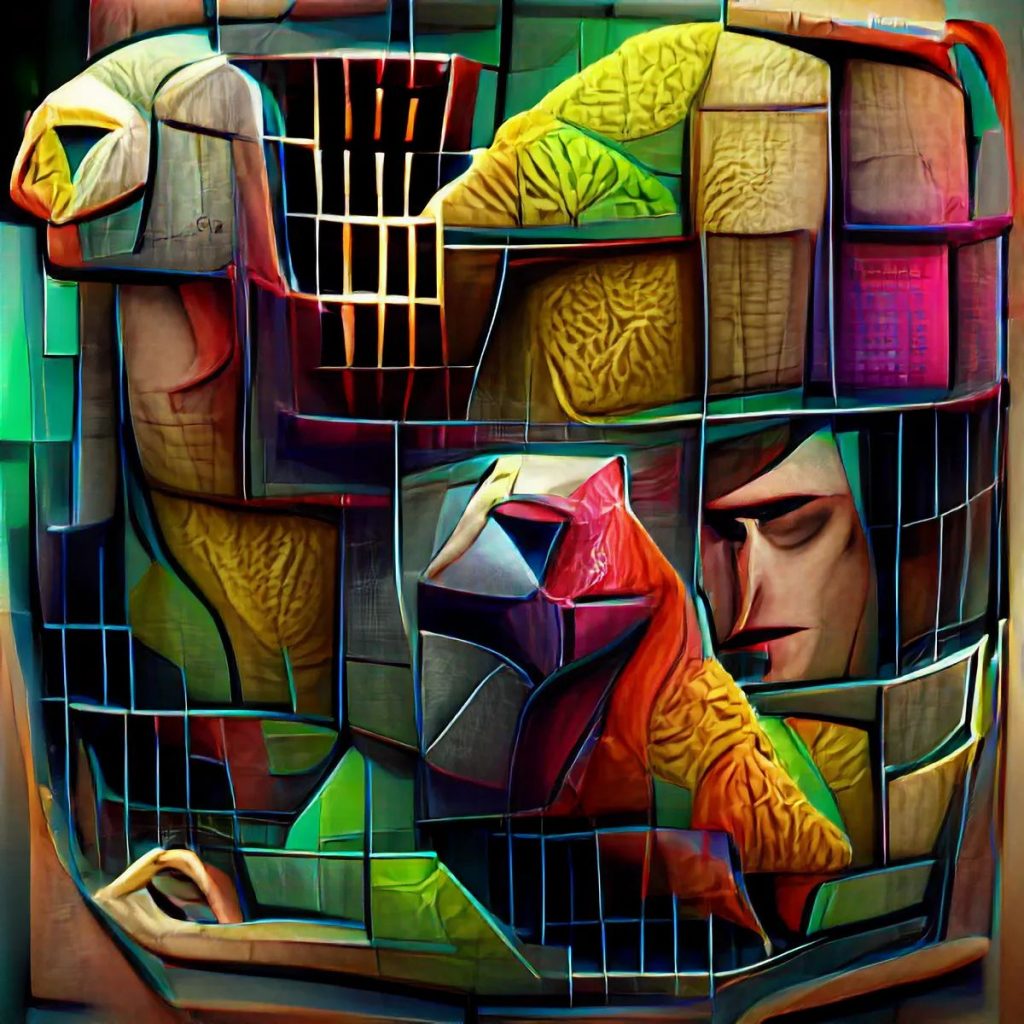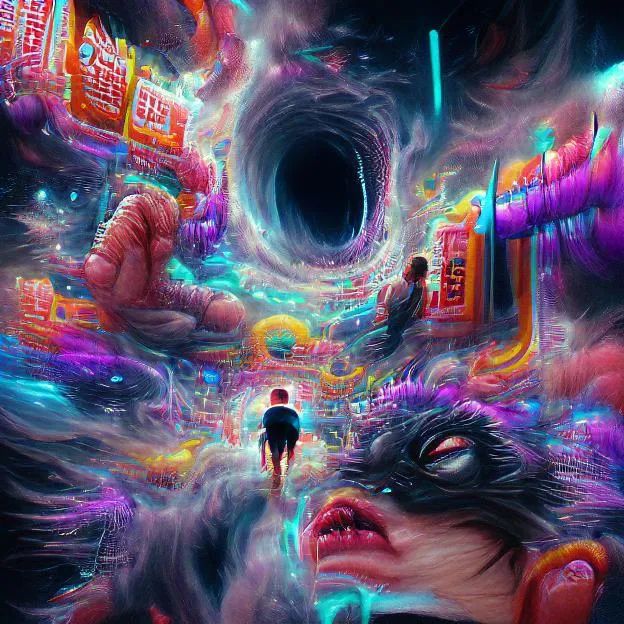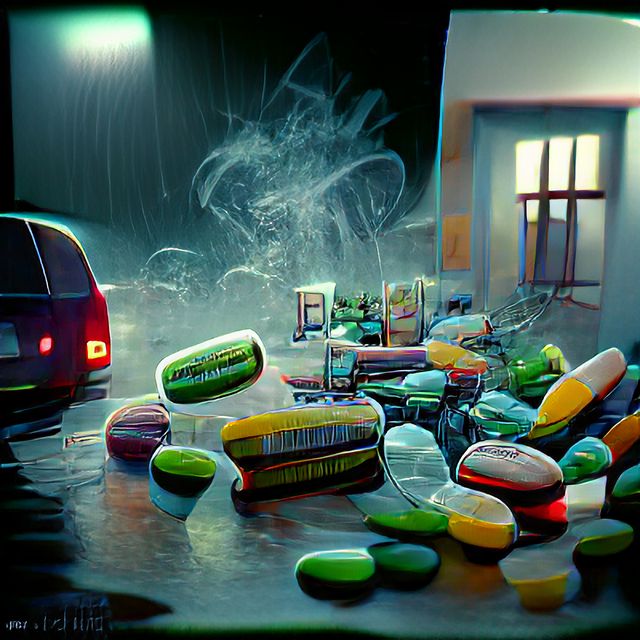 NightCafe: This tool is perfect for creating dark, atmospheric images. It's also great for experimenting with different color palettes.
#8 Deep Dream Generator
Deep Dream Generator was developed by Google engineers, is a computer vision application that lets users upload photographs and have them transformed by an artificial intelligence system. You can control fictitious characters in your dreamworlds by using Deep Dream Generator to produce realistic 3D pictures with deep neural networks, a sort of artificial intelligence. Platform requires you to sign up for a free account in order to use the tools, but once you do, you can upload photographs, select a filter, and be amazed at the results.
Examples of images created by Deep Dream AI Art Generator: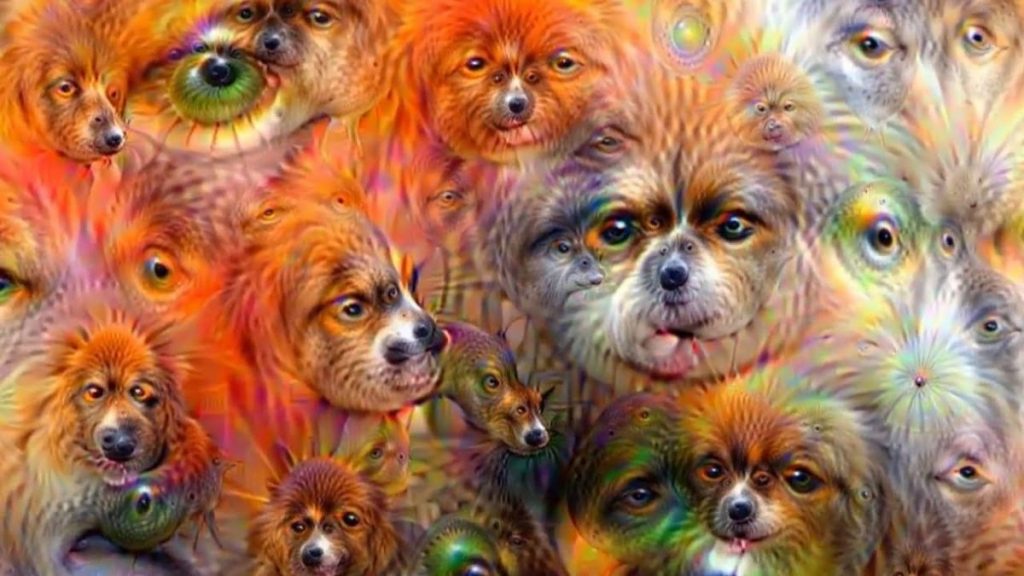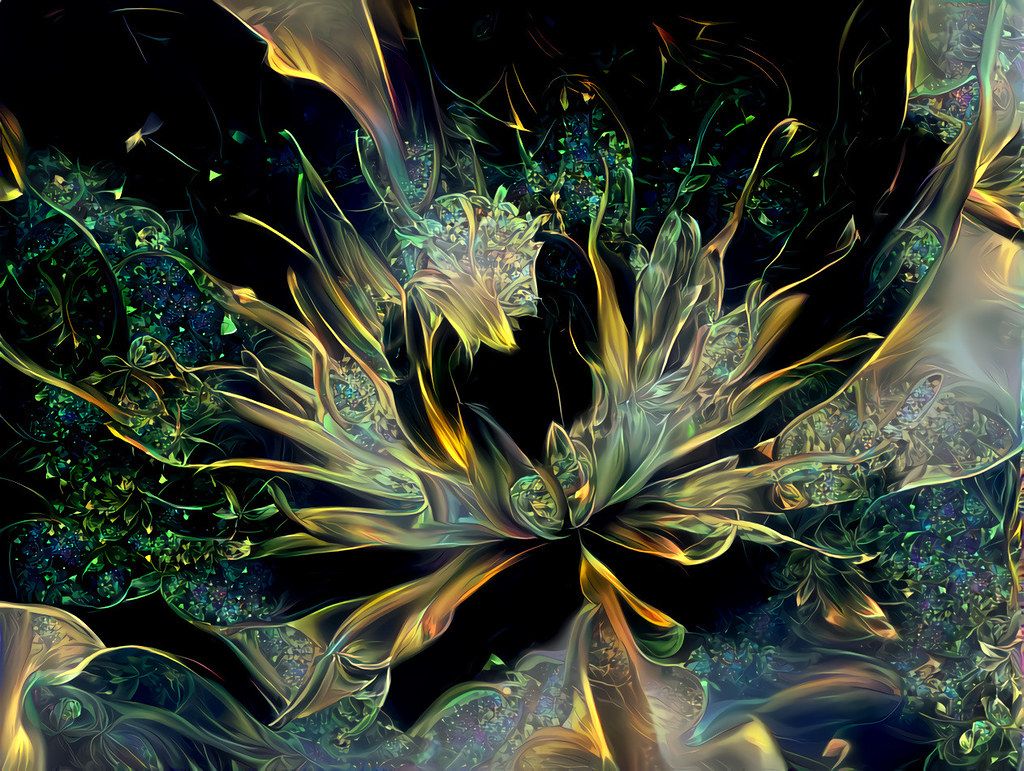 Deep Dream Generator: This tool is great for creating images that are both beautiful and strange. It's also great for creating artwork that is inspired by nature or the cosmos.
#9 Artbreeder
Artbreeder, a picture quality enhancer, is among the most well-known names in the field of artificial intelligence art generators. Through the tool's usage of machine learning, you may create various iterations of an image. On a single platform, you may make landscapes, anime figures, portraits, and many other types of artwork. The capacity to alter face traits including skin tone, hair color, and eyes is one of the other tools. Additionally, animated characters can be created from pictures. The fact that Artbreeder offers tens of thousands of images and lets you organize them into folders is another standout feature.
Examples of images created by Artbreeder AI Art Generator: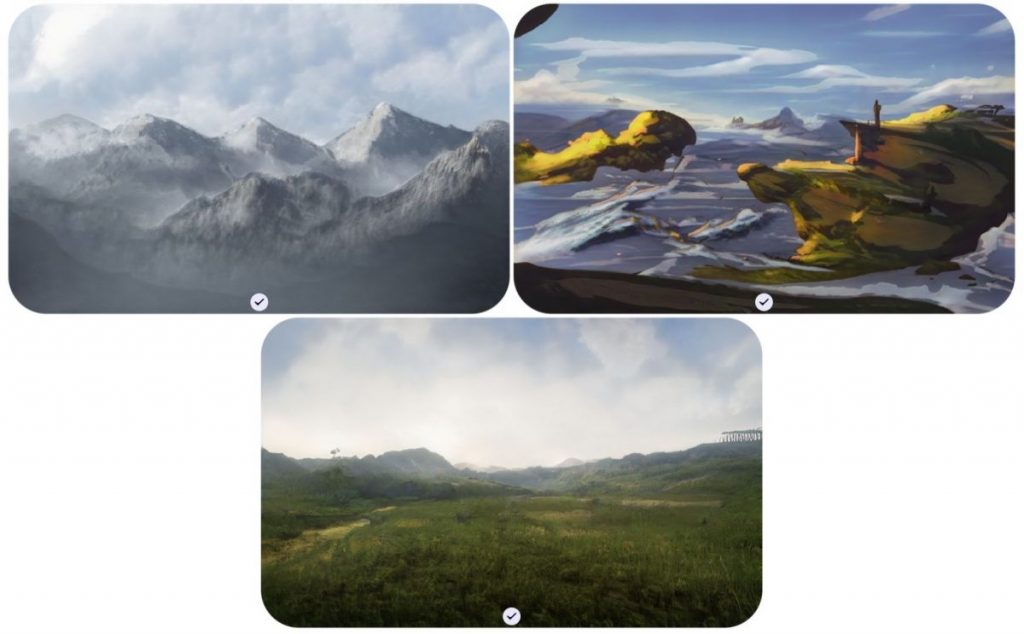 Artbreeder: This tool is perfect for creating fast images. It's also great for creating portraits and other types of artwork that require detail.
#10 DeepAI
DeepAI is used by text-to-image to comprehend your words and create a different image for every time. DeepAI was established in 2016 with the intention of democratizing AI through open-source software. It provides a variety of tools that can be used to produce lifelike visuals.
You can produce as many original photographs using DeepAI as you'd like. You may alter the level of detail, colors, textures, and other aspects of it thanks to its extensive customizability. When you type an illustration, DeepAI may produce a vector graphic with any resolution right away.
Examples of images created by DeepAI Art Generator: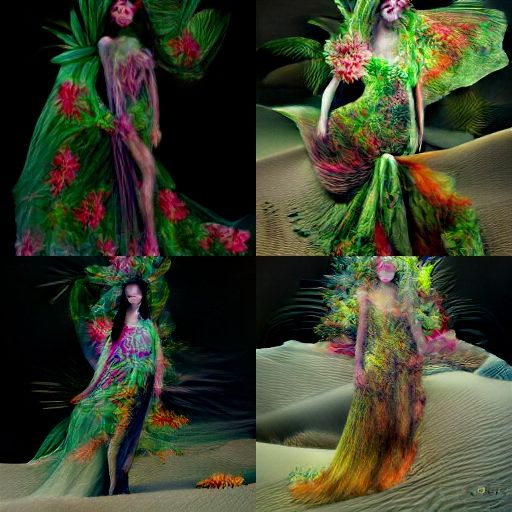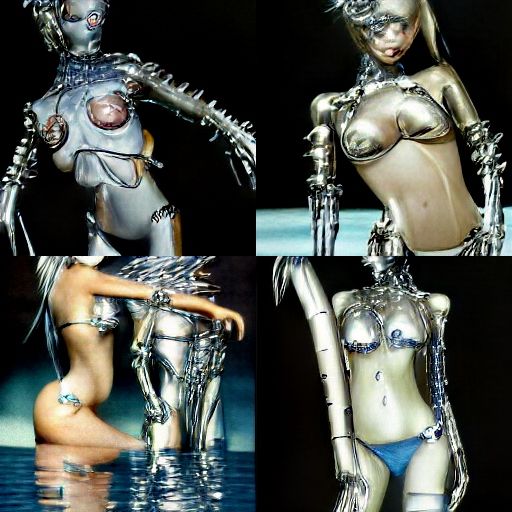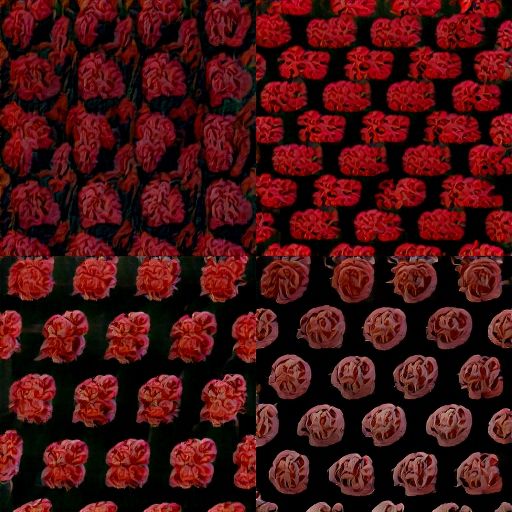 DeepAI: This tool is perfect for creating extremely detailed images. It's also great for creating 3D images and other digital art.
Conclusion
AI Art Generators already exist and are not going away anytime soon. It will get better, and the results will only get better. So, would artificial intelligence suppress artistic expression? We are in the midst of an AI revolution. Powerful new artificial intelligence algorithms are being developed at a rapid pace, and they are starting to have a profound impact on our lives.
Every instrument were mentioned in this story is exceptional in its own right. Image generators, like AI writers, exist to support artists rather than to replace them. As a self-taught writer and researcher, I believe these tools are ideal for developing thoughts and rough drawings, which I can then enhance and customize by including my particular style.
Related articles:
Disclaimer
Any data, text, or other content on this page is provided as general market information and not as investment advice. Past performance is not necessarily an indicator of future results.