20 Best AI Text-to-Image Art Generators in 2023: Midjourney, DALL-E, Stable Diffusion

by
Damir Yalalov
Published: August 04, 2022 at 1:30 pm Updated: July 14, 2023 at 6:47 am

Explore the list and discover the most impressive AI text-to-image art generators that are pushing the boundaries of artistic expression.
If you're interested in art and new technologies, then you'll definitely want to check out this list of the best AI art generators of 2023. These tools are amazing for anyone who wants to create their own digital art, or for anyone who just wants to have some fun experimenting with different images and styles.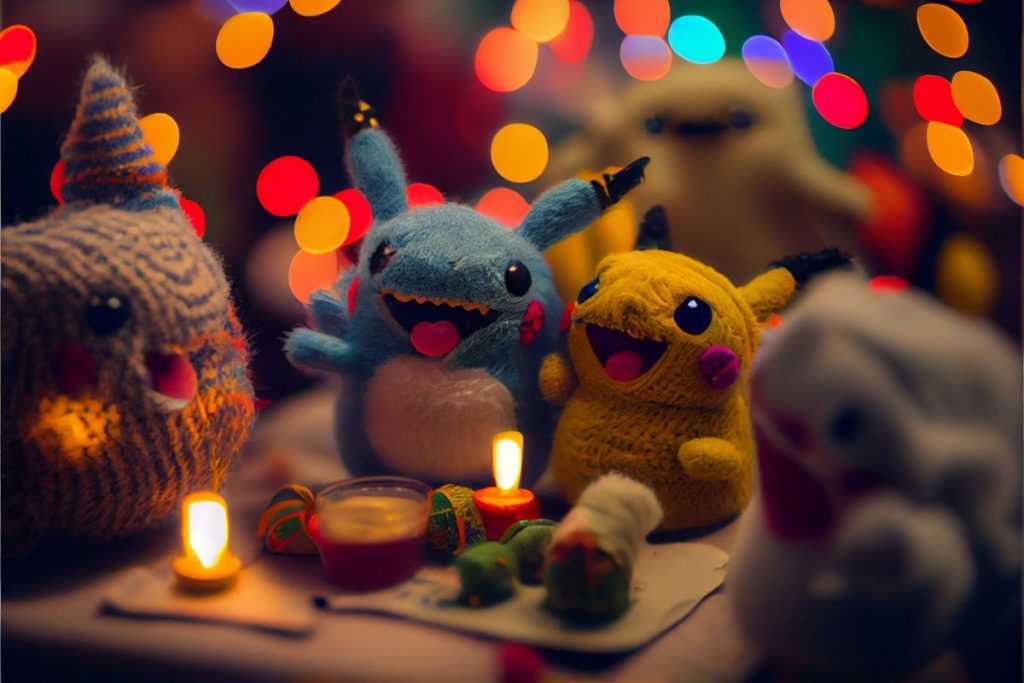 Pro Tips
1. Additionally, you can use the generated characters for various purposes including cosplay, fan fiction, and character design. These 7 best AI anime character creators are helpful for anime lovers who want to explore more about anime characters.
2. Looking for free AI art generators? These top 9 free stable diffusion image generation resources are great alternatives for those who don't want to pay for expensive content generation tools. With its simple process and reliance on reliable sources, it can help you produce thousands of pieces of content per day.
3. These best AI video editors are equipped with advanced tools and features that enable users to create professional-looking videos within minutes. Additionally, they offer various templates, filters, and effects to enhance your video content effortlessly.
4. Here are examples of best AI-generated content include outstanding arts, video and audio samples, and even entire music. While there are concerns about the quality and originality of such content, the speed and cost-effectiveness of AI-generated content cannot be denied.
5. Job posts related to artificial intelligence have seen a significant increase in recent years, indicating the demand for professionals with the necessary skills and knowledge. These 15+ best AI courses present a unique opportunity for individuals interested in a career in AI.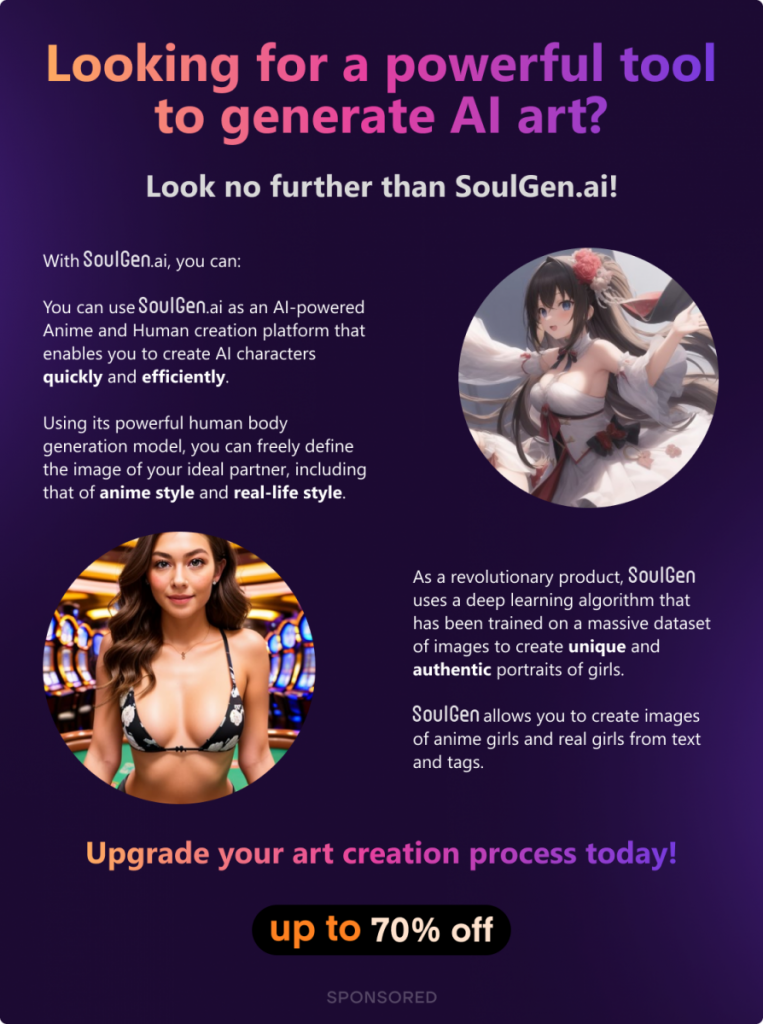 Check out our new article for tips on how to create the stunning text-to-image Stable Diffusion prompts.
#1 Shutterstock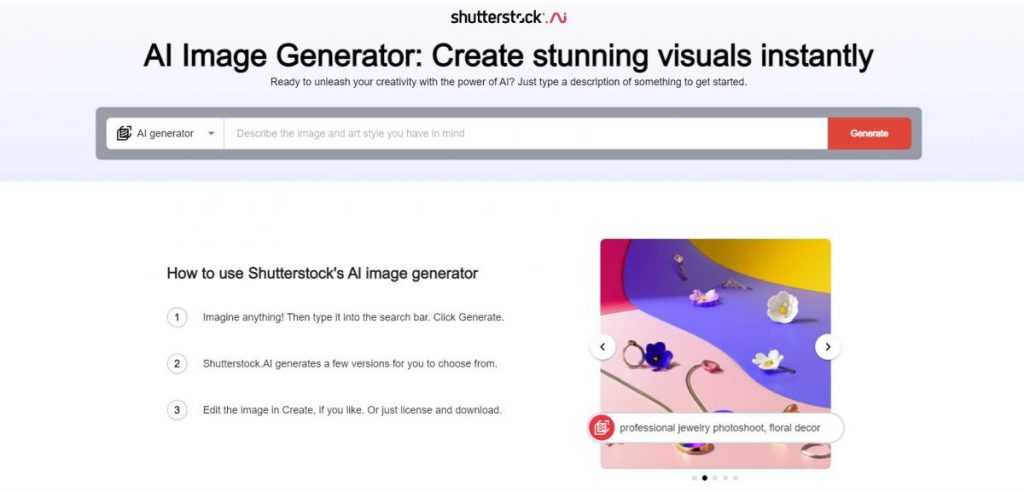 Shutterstock partners with OpenAI to bring Generative AI to its All-In-One Creative Platform. The text-to-image technology converts prompts into ethically created visuals ready for licensing. What sets Shutterstock's AI image generation platform apart? The ease and quality of their image generator produces unique images from even a single word input or short simple phrases.
The convenience of their All-In-One creative platform allows you to edit your generated assets in Create, their easy to use editing tool. Shutterstock customers have access to this suite of tools for free with their active subscriptions.
Shutterstock is the first to support a responsible AI-generation model that pays artists for their contributions.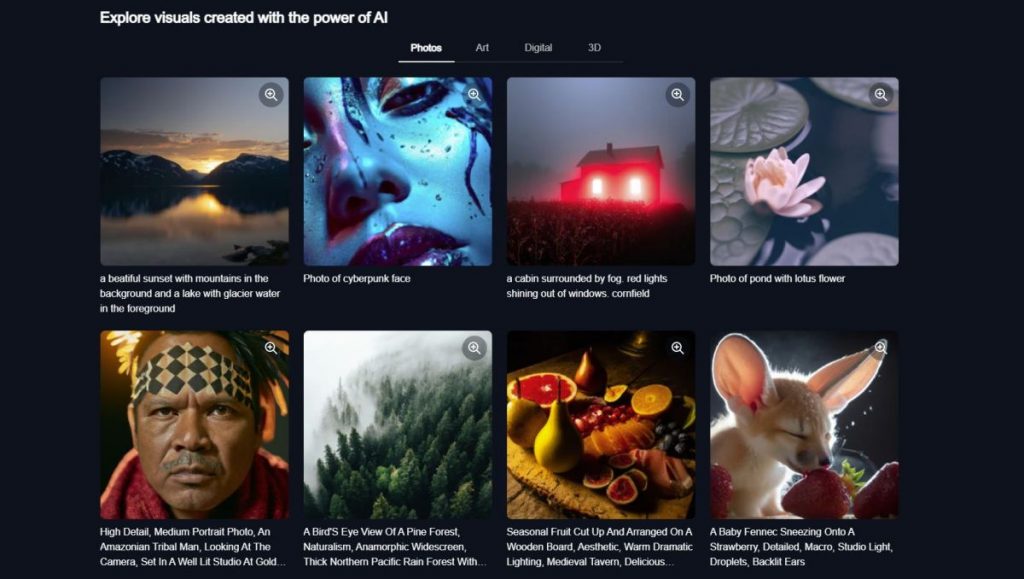 Free Trial Offer – Get up to 10 AI-Generated Images For Free
#2 Deepswap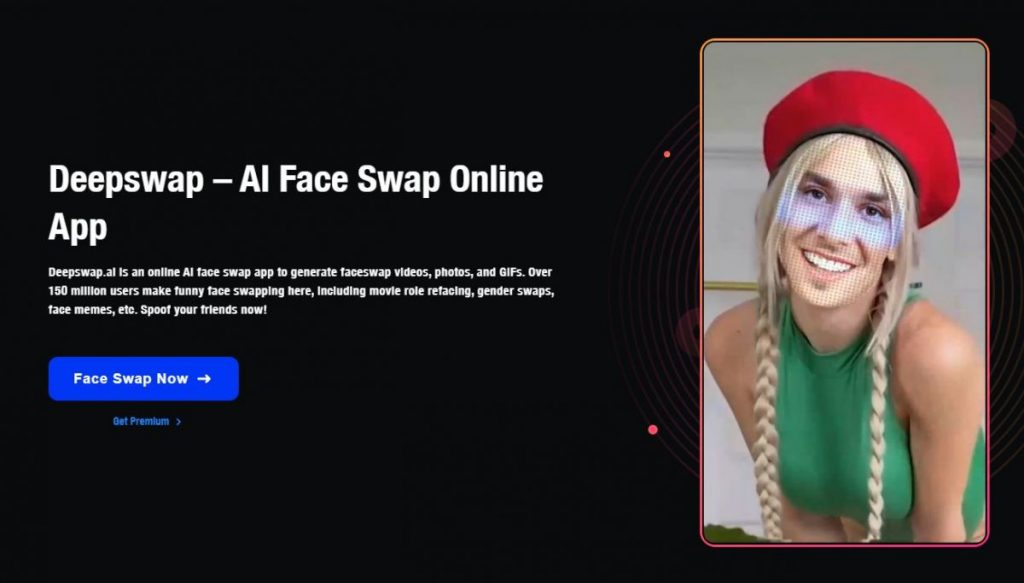 Another great AI art generator is DeepSwap.ai. This platform uses a GAN (Generative Adversarial Network) to create stunning art pieces by swapping features of different images. With DeepSwap.ai, users can create unique and surreal artwork that blends different styles and elements.
One of the key features of DeepSwap.ai is its user-friendly interface. The platform is easy to use, even for those who have little to no experience in art or design. Users can simply upload images, choose which features to swap, and let the AI do the rest. The result is a one-of-a-kind artwork that is both impressive and captivating.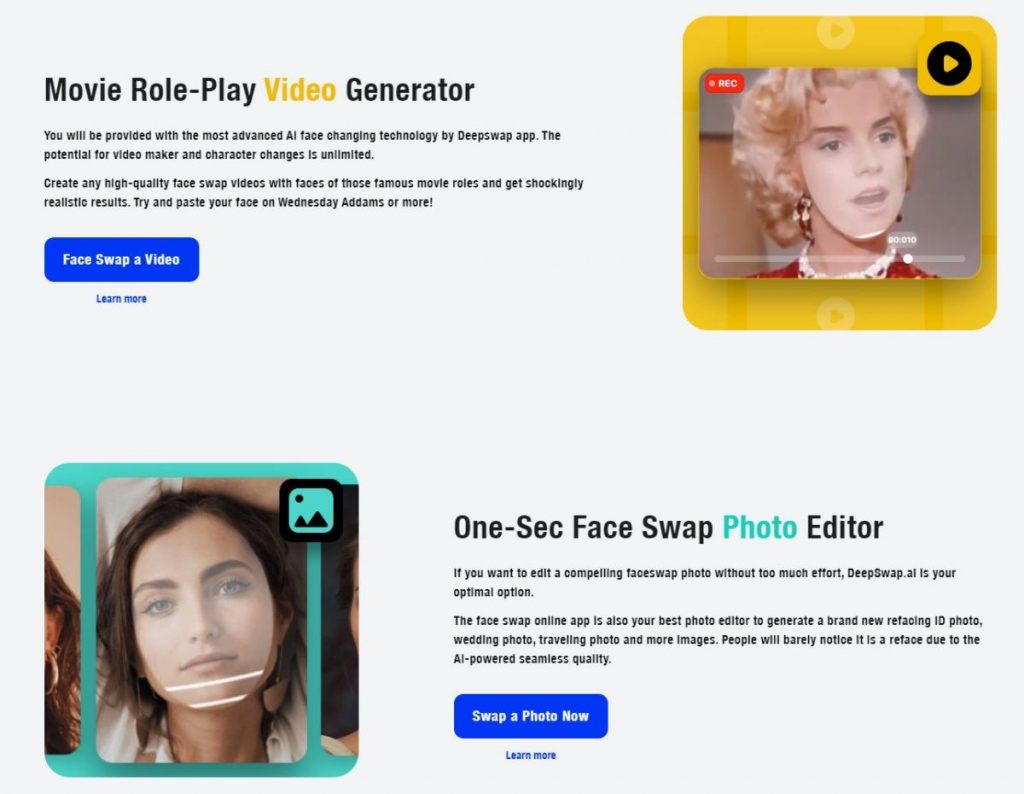 DeepSwap.ai also offers a range of customization options, allowing users to fine-tune the artwork to their liking. Users can adjust the intensity of the feature swapping, change the colors, and add various effects to create a truly unique piece of art.
Overall, DeepSwap.ai is a great tool for anyone looking to create unique and captivating artwork without any prior experience or skills. With its user-friendly interface, customization options, and impressive results, DeepSwap.ai is definitely worth trying out.
#3 Stable Diffusion
Stable Diffusion is one of the most exciting applications of AI is in the field of art. AI algorithms are being used to create stunning works of art that would be impossible for humans to create on their own. This is a process by which an AI algorithm is used to generate a series of images that are then combined to create a final work of art. This technique is often used to create abstract or non-representational art, as it can be used to create images that are completely outside of the realm of what humans are able to create.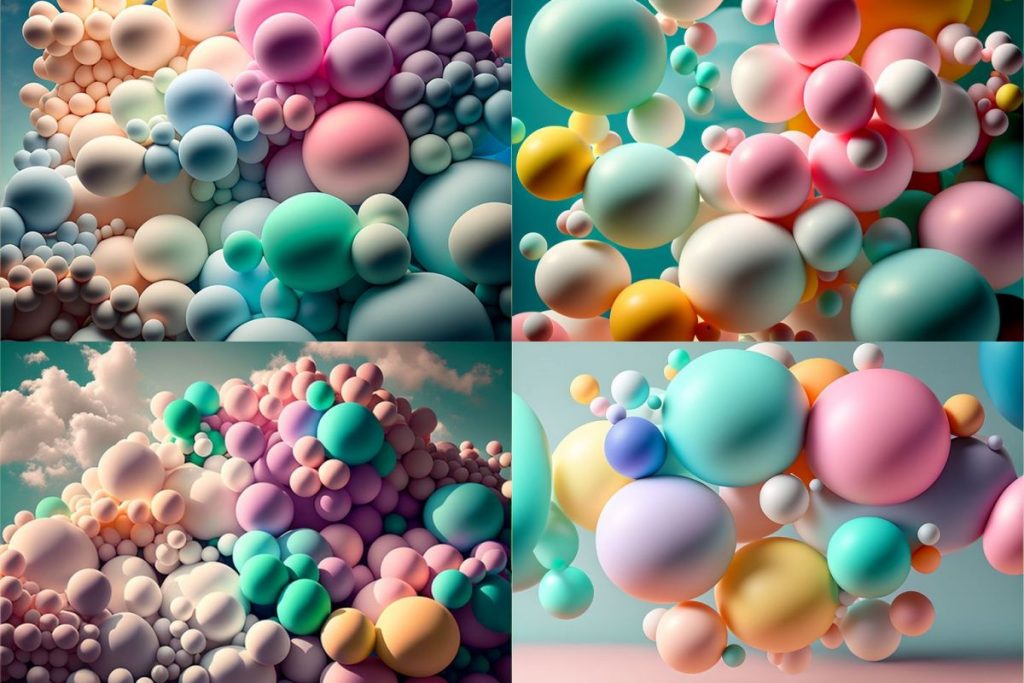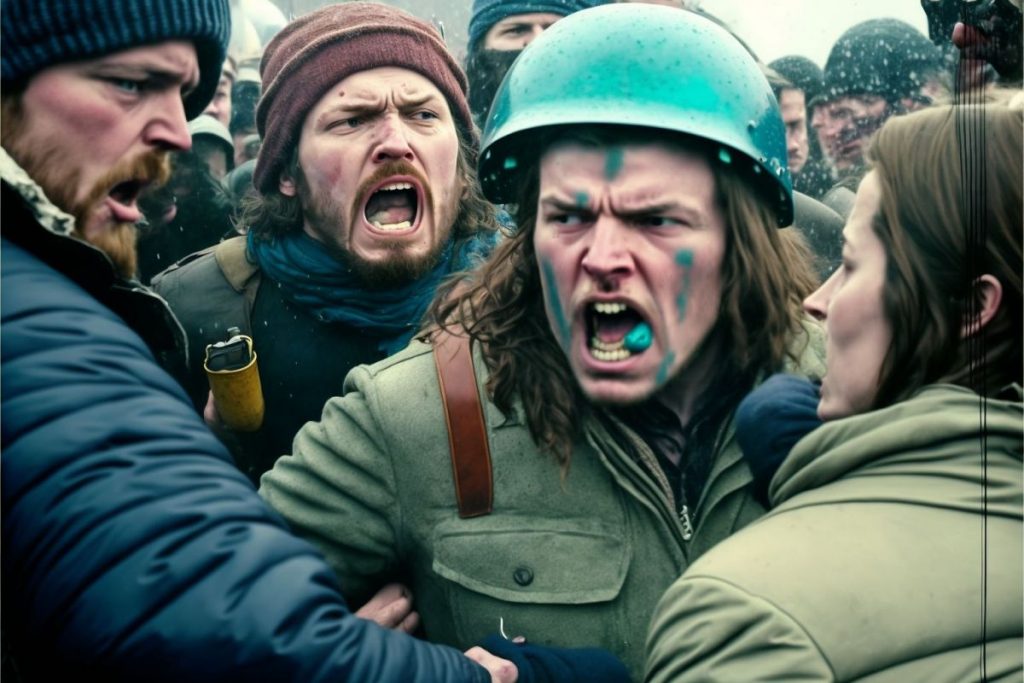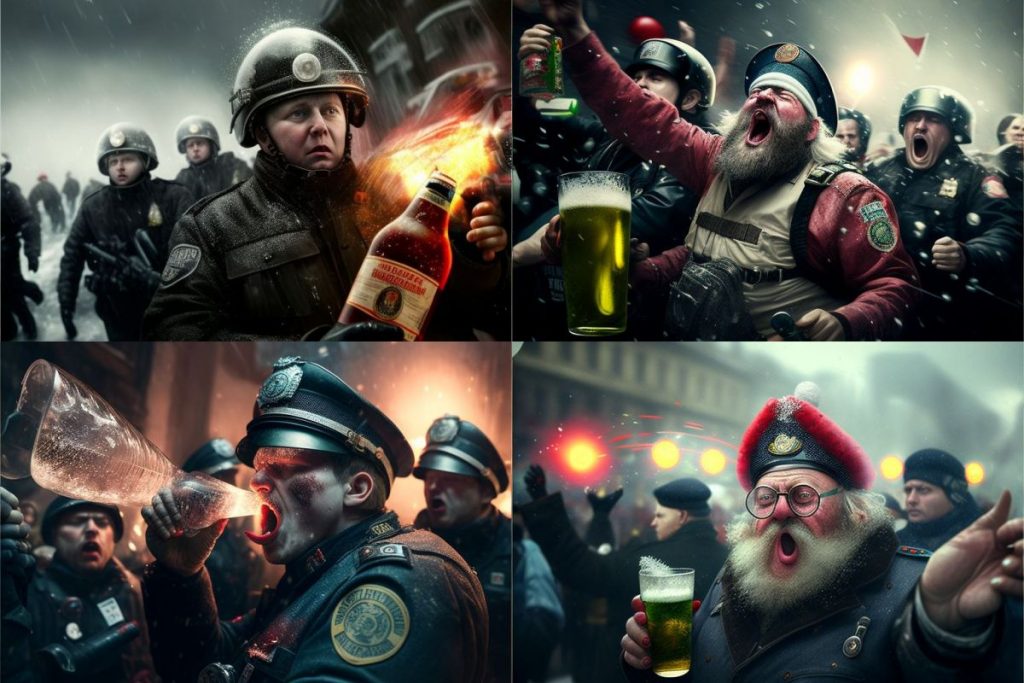 #4 Midjourney
Midjourney allows users to submit prompts, which are then translated into four pictures that correlate to the words. The customer can either upgrade the best fit to a higher resolution image or experiment with other alternatives. David Holz, a co-founder of Leap Motion, leads the Midjourney team now. Midjourney is one of the best AI art generator widely available for common users in 2022.
Examples of images created by Midjourney AI Art Generator: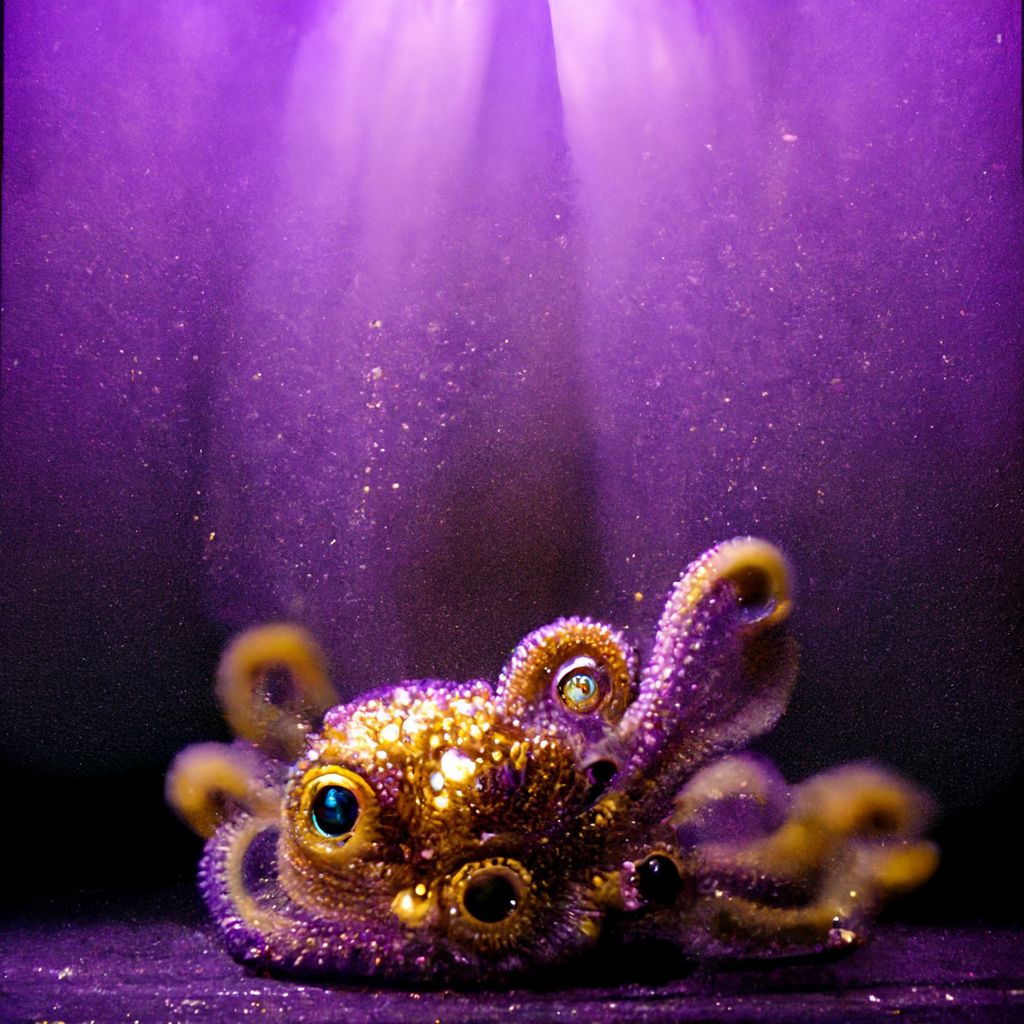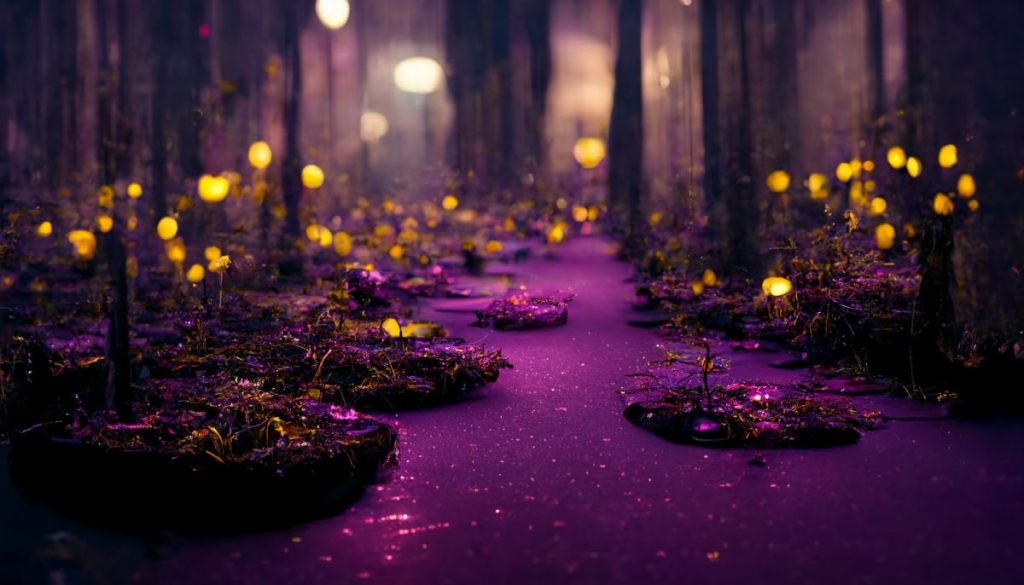 Midjourney: This tool is great for creating abstract or surrealistic images. It's also really easy to use, so it's perfect for anyone who wants to create art without having to put in too much effort.
#5 DALL-E 2
The newest AI model from OpenAI is called DALLE 2 can produce art and realistic visuals from a description given in plain language. The name of the software is a combination of the surrealist Spanish artist Salvador Dali and the animated Pixar character Robot WALL-E.
DALL-E 2 generates alterations to the original image by obtaining the image's CLIP embeddings and passing them through the Diffusion decoder. This method yields an insightful glimpse into the intricacies that models learn and those that they ignore.
Examples of images created by DALL-E 2 AI Art Generator: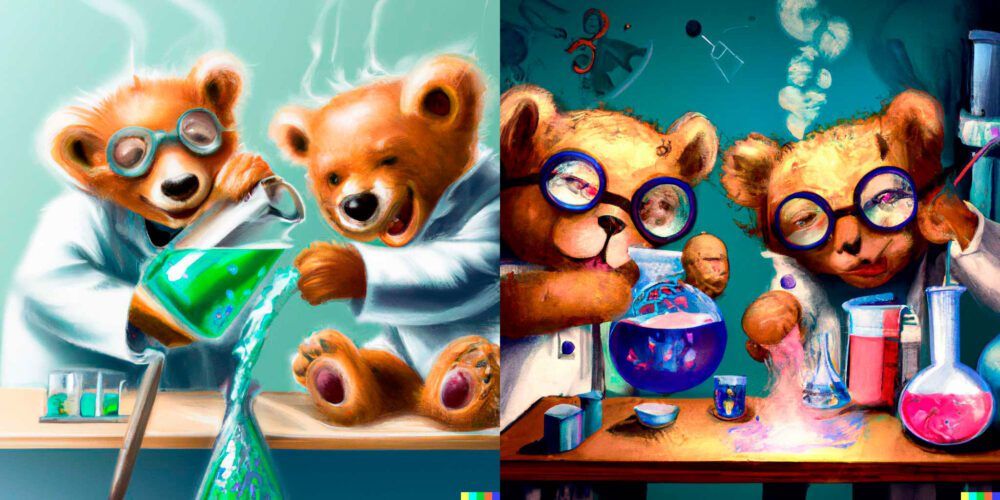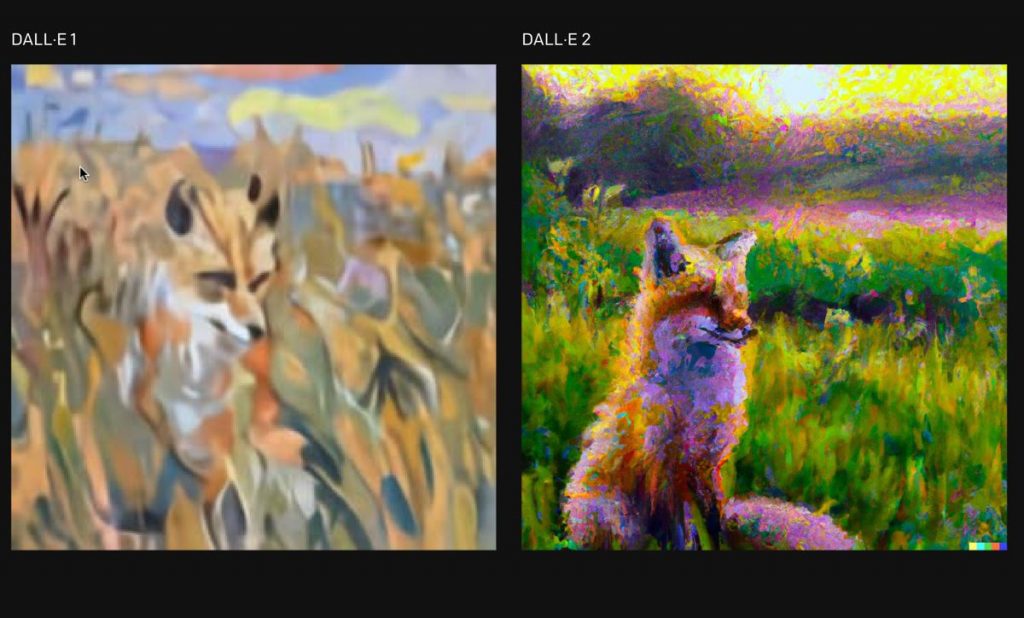 DALL-E: This AI art generator is perfect for creating images that are both beautiful and strange. It's also great for creating collages and other mixed-media art.
#6 DALL-E Mini
DALL-E Mini is a free image-generation program that employs artificial intelligence. DALL-E Mini can produce graphics in response to any prompts you provide. It usually takes no more than three minutes to produce an image gallery. The application was initially created in July 2021 by programmer Boris Dayma for a Hugging Face competition sponsored by Google.
Examples of images created by DALL-E Mini AI Art Generator: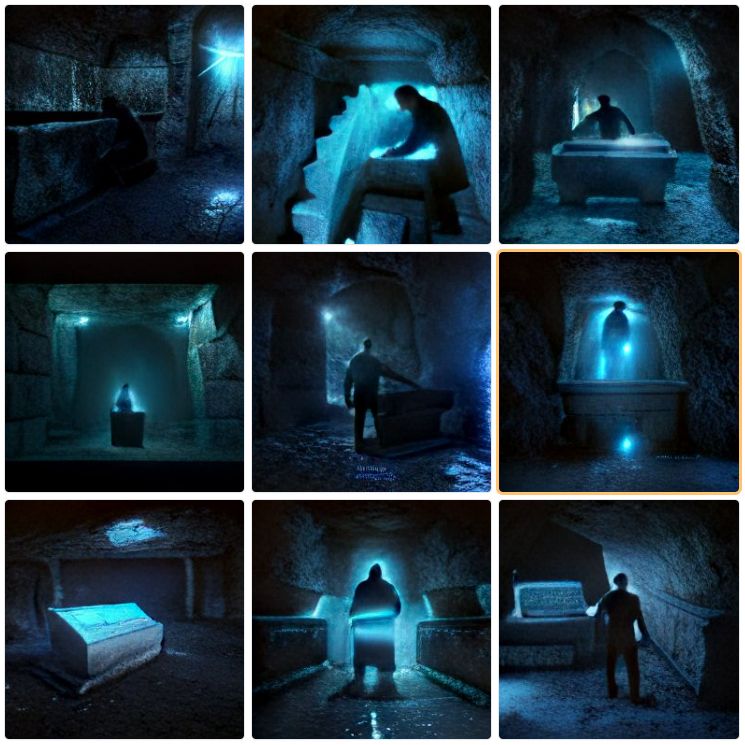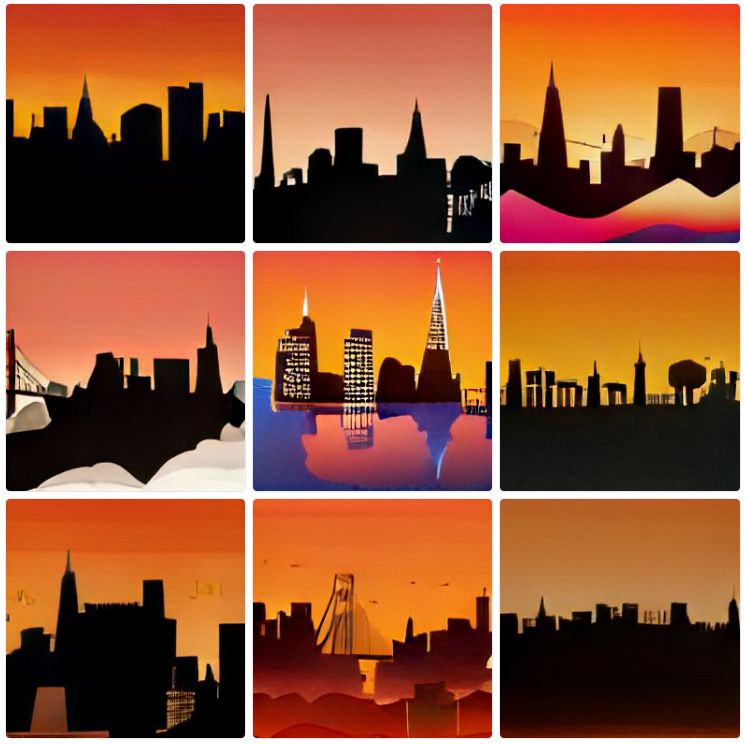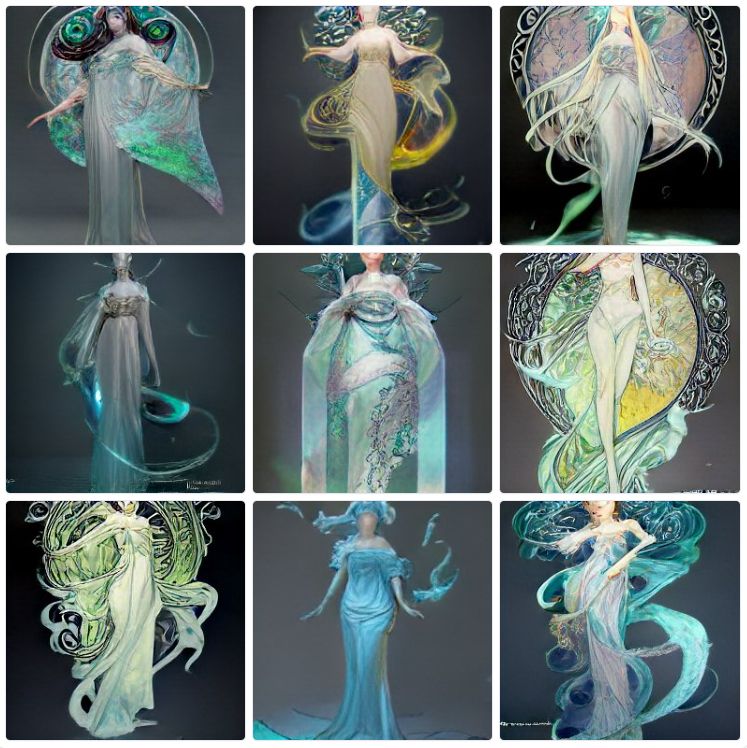 #7 NightCafe
Night Café Creator is a free artificial intelligence art creation software that was released on November 13, 2019, for all manifesto that allows its users to easily make various artworks.
NightCafe is a well-known name in the realm of AI art generators. It may generate a range of artistic mediums with its various preset effects, which include cosmic, oil painting, and more. NightCafe allows you to create an image in only a few minutes. The application is free to use (with certain restrictions), and you may buy the AI-generated artwork from their website. If you decide to buy the item, it can be printed and shipped to you like a painting.
Examples of images created by Night Café AI Art Generator: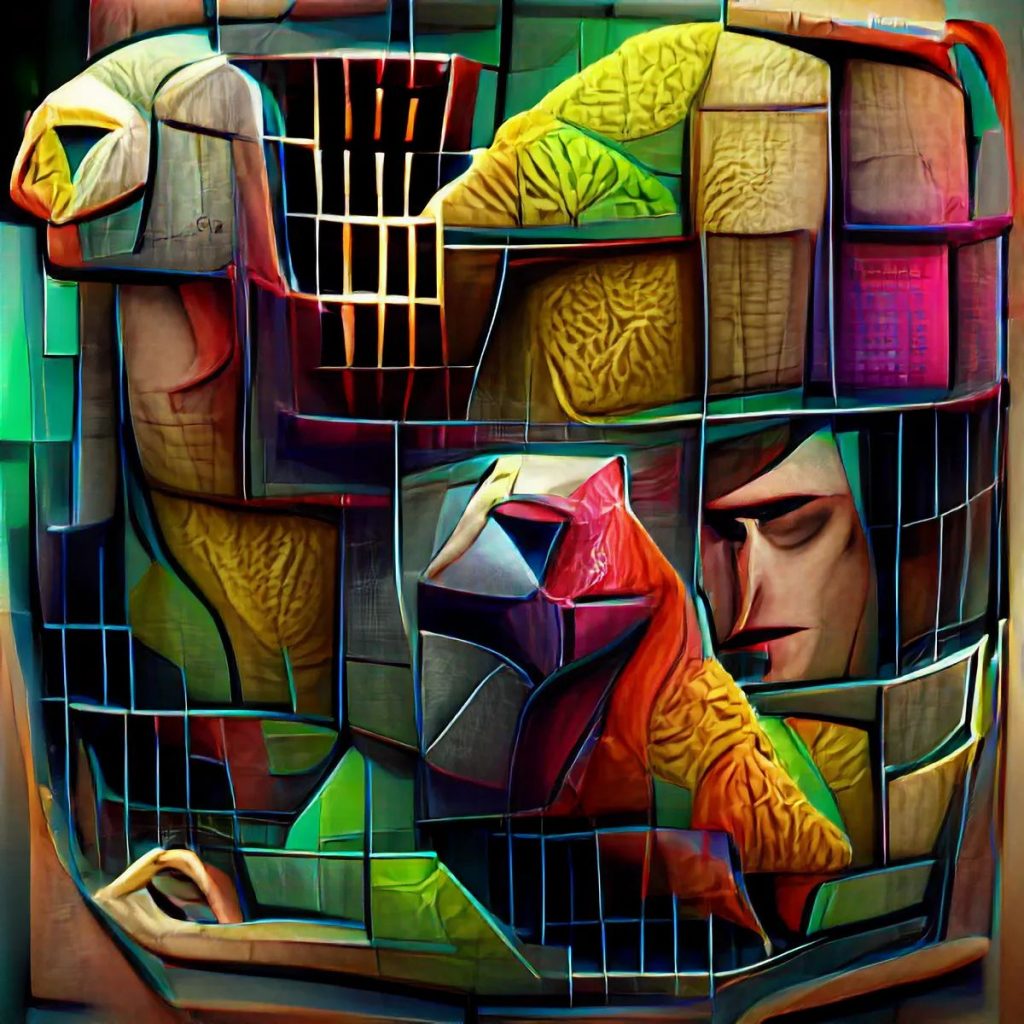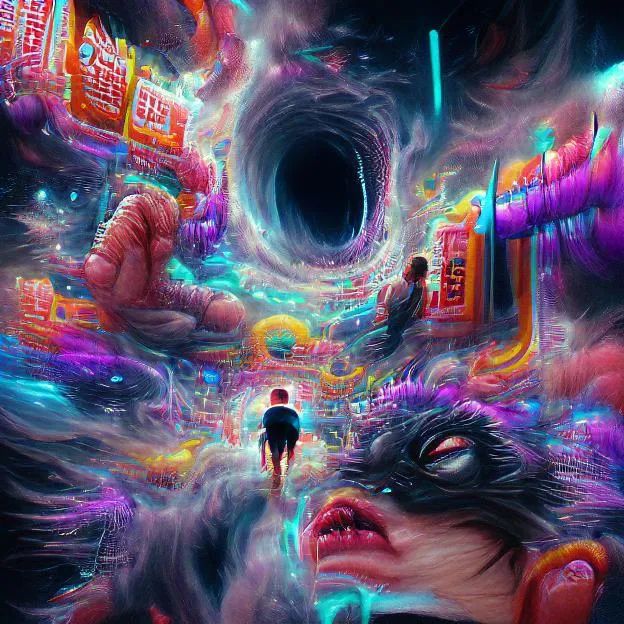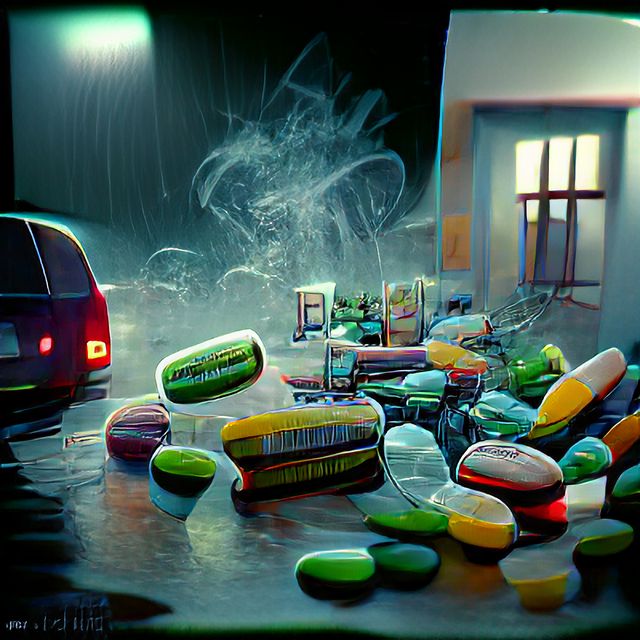 NightCafe: This tool is perfect for creating dark, atmospheric images. It's also great for experimenting with different color palettes.
#8 Deep Dream Generator
Deep Dream Generator was developed by Google engineers, is a computer vision application that lets users upload photographs and have them transformed by an artificial intelligence system. You can control fictitious characters in your dreamworlds by using Deep Dream Generator to produce realistic 3D pictures with deep neural networks, a sort of artificial intelligence. Platform requires you to sign up for a free account in order to use the tools, but once you do, you can upload photographs, select a filter, and be amazed at the results.
Examples of images created by Deep Dream AI Art Generator: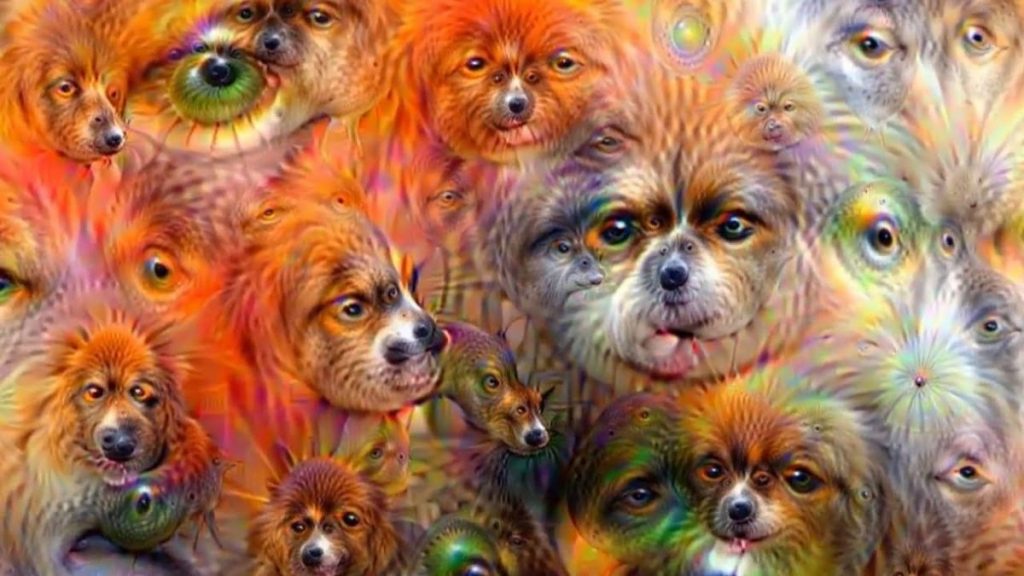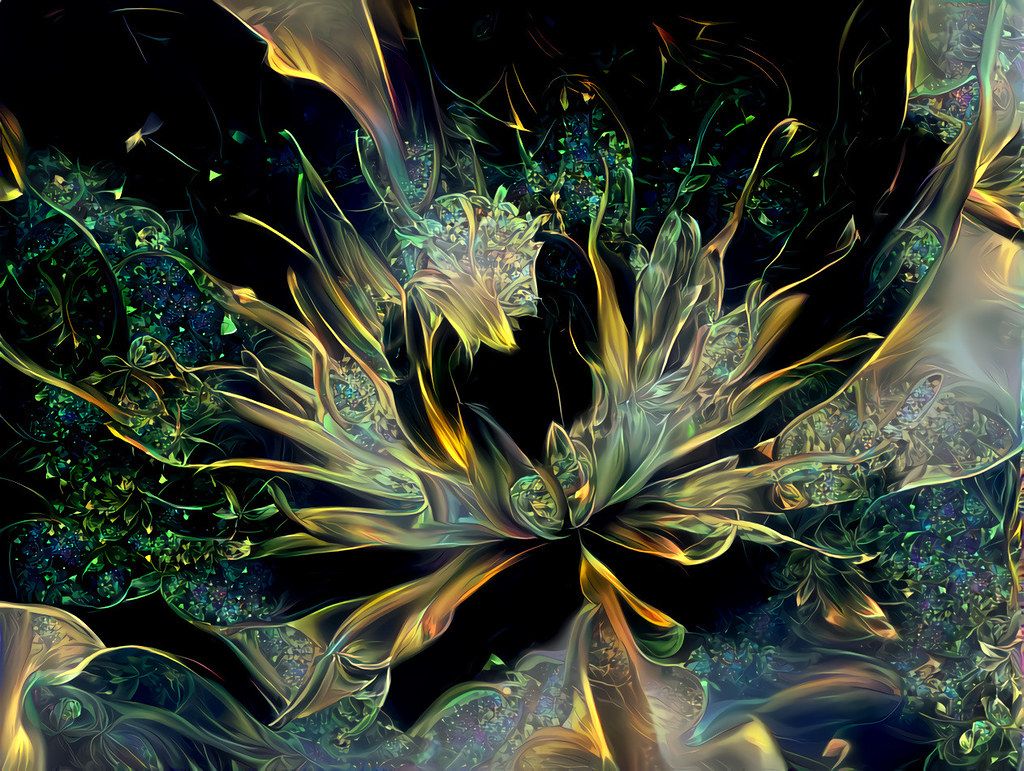 Deep Dream Generator: This tool is great for creating images that are both beautiful and strange. It's also great for creating artwork that is inspired by nature or the cosmos.
#9 Artbreeder
Artbreeder, a picture quality enhancer, is among the most well-known names in the field of artificial intelligence art generators. Through the tool's usage of machine learning, you may create various iterations of an image. On a single platform, you may make landscapes, anime figures, portraits, and many other types of artwork. The capacity to alter face traits including skin tone, hair color, and eyes is one of the other tools. Additionally, animated characters can be created from pictures. The fact that Artbreeder offers tens of thousands of images and lets you organize them into folders is another standout feature.
Examples of images created by Artbreeder AI Art Generator: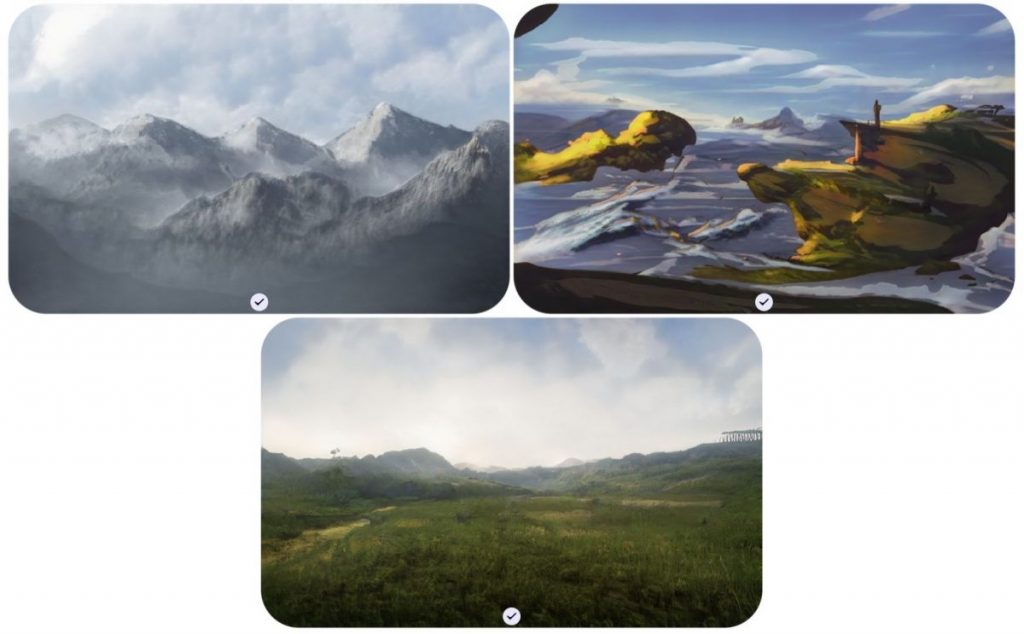 Artbreeder: This tool is perfect for creating fast images. It's also great for creating portraits and other types of artwork that require detail.
#10 DeepAI
DeepAI is used by text-to-image to comprehend your words and create a different image for every time. DeepAI was established in 2016 with the intention of democratizing AI through open-source software. It provides a variety of tools that can be used to produce lifelike visuals.
You can produce as many original photographs using DeepAI as you'd like. You may alter the level of detail, colors, textures, and other aspects of it thanks to its extensive customizability. When you type an illustration, DeepAI may produce a vector graphic with any resolution right away.
Examples of images created by DeepAI Art Generator: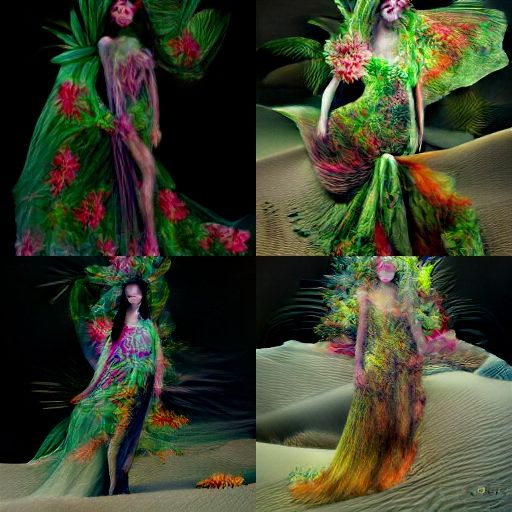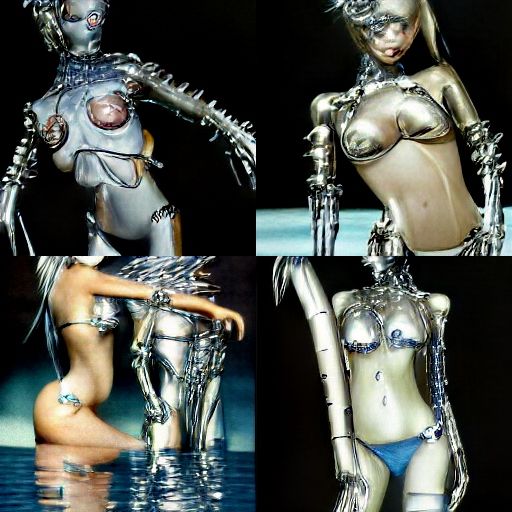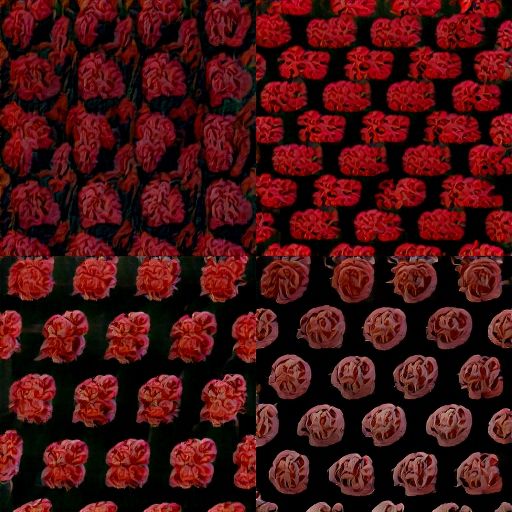 DeepAI: This tool is perfect for creating extremely detailed images. It's also great for creating 3D images and other digital art.
#11 Craiyon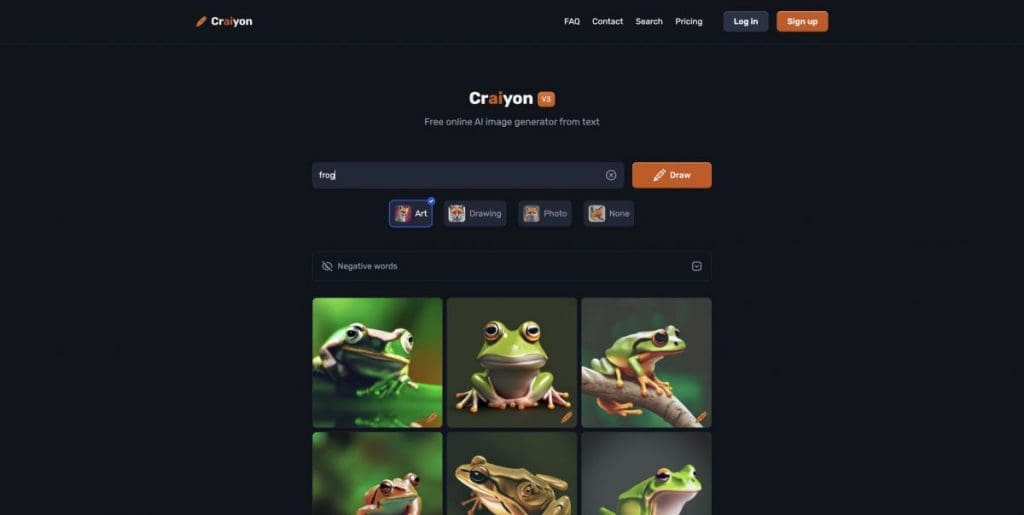 Craiyon, previously known as DALL·E Mini, is an online tool that produces artwork through AI models. Its foundation is the original DALL·E model from OpenAI, but it's important to note that it is not a product of OpenAI despite common misunderstandings. Boris Dayma first created Craiyon for a coding competition and, through the assistance of open-source communities, it has evolved to produce high-grade images.
Fundamentally, Craiyon operates as a text-to-image generator. It employs a blend of transformer and generator neural networks to turn text inputs into captivating visuals. Initially, the platform employs a transformer network to interpret the text inputs, turning them into a latent code. This code is then used to craft images with a convolutional neural network. The AI model was educated by studying a myriad of web images, each with a corresponding descriptive caption. This learning process empowers the model to generate images from text prompts, even devising wholly original visuals by fusing disparate ideas.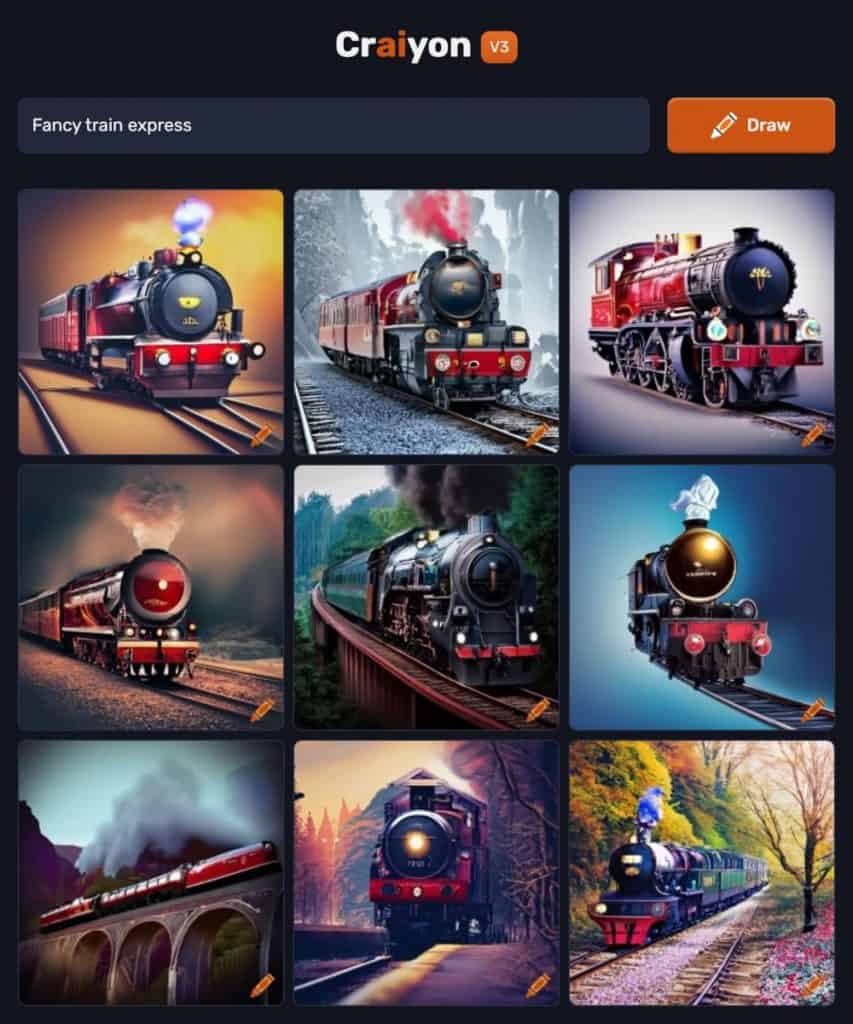 #12 Canva
Canva, a popular online design tool accessible on web, iOS, and Android platforms, has added a new feature to its suite: a text-to-image art generator. This novel functionality, powered by the Stable Diffusion AI art model, blends seamlessly with Canva's existing template-driven design interface.
Users can now create AI-generated art from text prompts and easily incorporate these unique visuals into a wide variety of design projects, from social media posts to personalized birthday cards. Although Canva offers a free version of its platform, an enhanced Pro version is also available at a starting price of $12.99 per month. The Pro version offers additional AI features, providing users with more advanced design tools and options.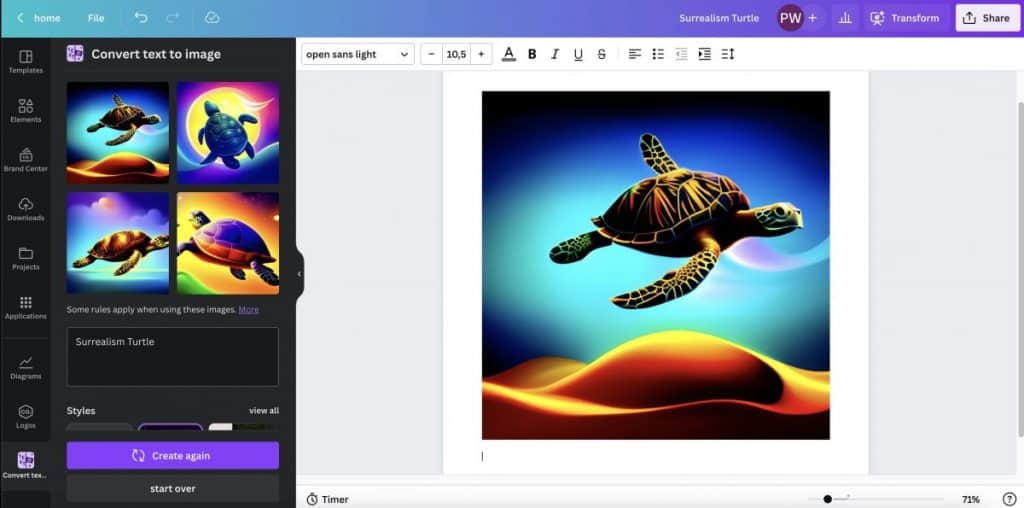 #13 Leap AI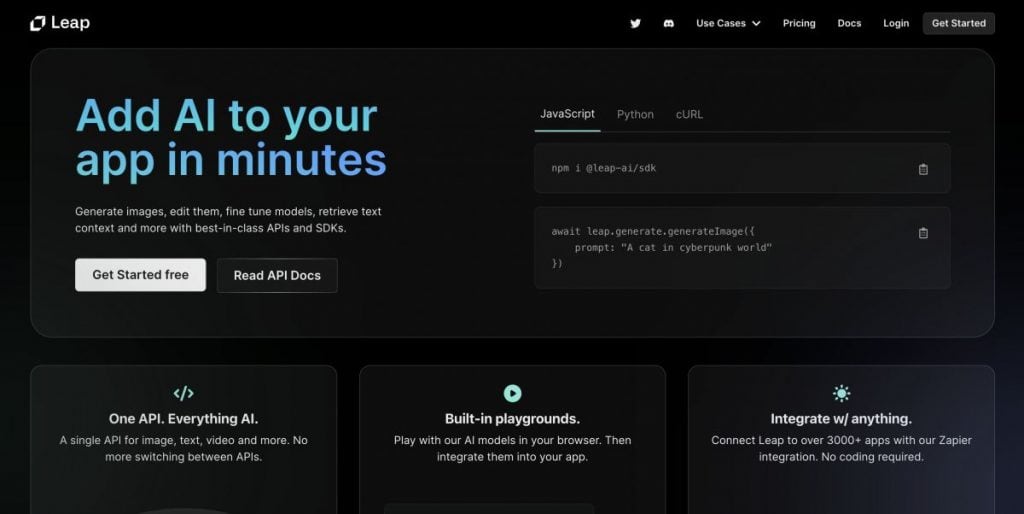 Leap AI is a comprehensive platform that lets users generate and edit images, refine models, and retrieve text context through its APIs and SDKs. It's fashioned as a unified AI solution, offering a single API for handling images, text, videos, and beyond. The platform also includes in-built playgrounds that allow users to tinker with AI models directly in their web browsers before embedding them into their applications.
As for its applications, Leap AI can be employed to create professional-looking headshots, pictures for dating apps, fashionable avatars, pet-based avatars, and more, all within an app. Additionally, it can generate dynamic backgrounds and headers, thereby reducing dependence on stock images.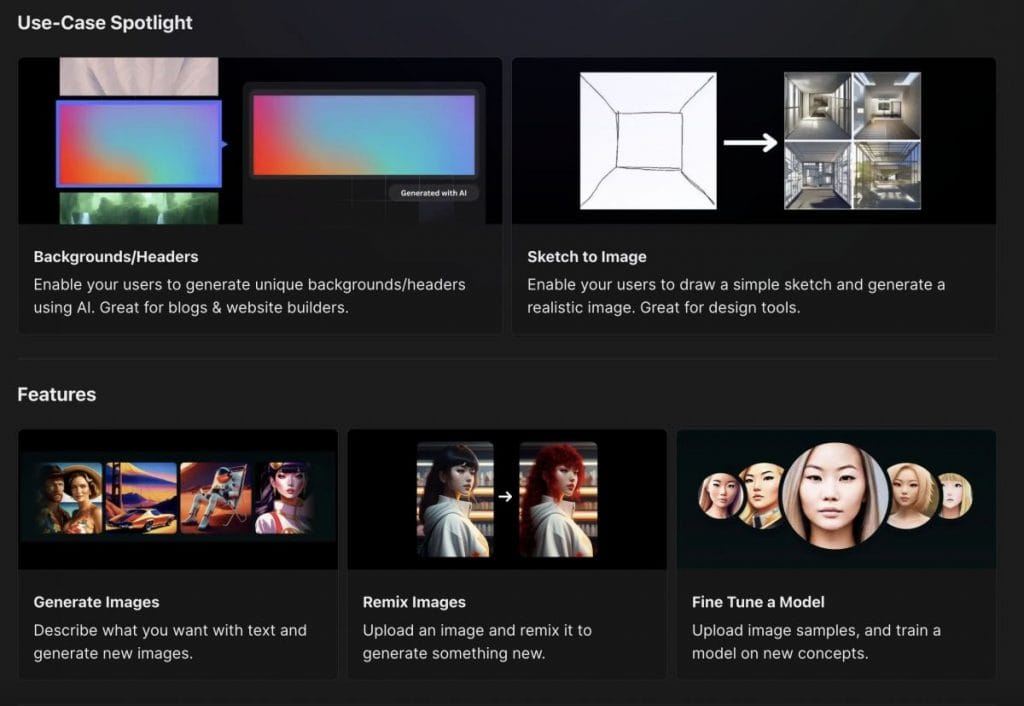 Leap AI leverages cutting-edge models like Stable Diffusion to transform text descriptions into images. It also gives users the ability to fine-tune models, empowering them to train their models on a variety of subjects including people, pets, objects, and styles.
In terms of interoperability, Leap AI provides integration with over 3000 apps through their partnership with Zapier, enabling users to automate tasks and workflows without the need for coding knowledge.
#14 Prodia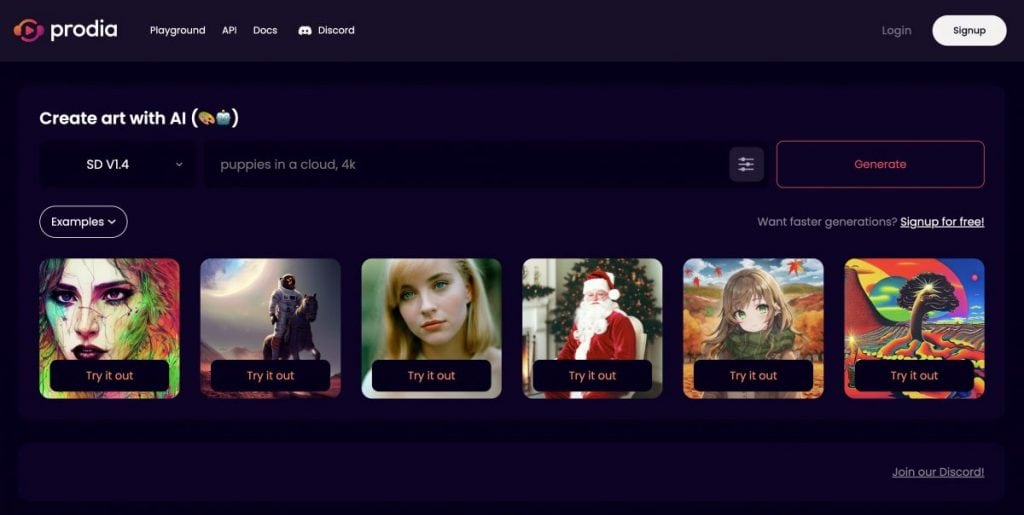 Prodia is an online AI art generator that leverages Stable Diffusion and other open-source models to create images. The platform can be freely accessed without the need for an account, allowing users to generate an unlimited number of images one at a time. For those wishing to generate images more rapidly and two at a time, Prodia offers a paid subscription starting at $4.99.
The AI platform is particularly recognized for the realism of its images, especially when employing the Analog Diffusion model. Prodia showcases numerous examples to stimulate user creativity with prompts. Furthermore, Prodia accommodates automation by integrating with Zapier, which facilitates the automated creation of images triggered by events in other applications.
Unfortunately, specific details regarding the Zapier integration are unavailable at this time. For more detailed information, it's advisable to visit the provided Zapier link or reach out to Prodia's customer service for assistance.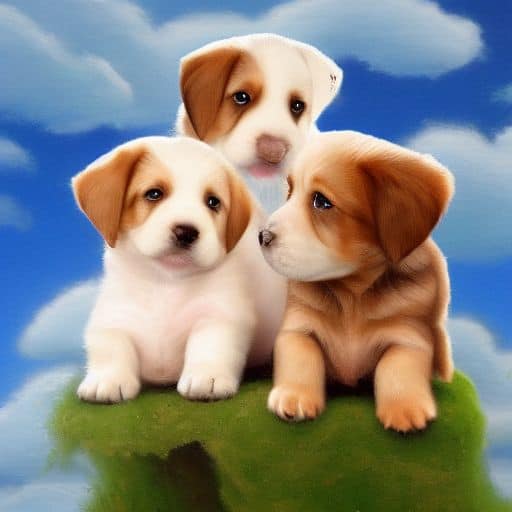 #15 Japser Art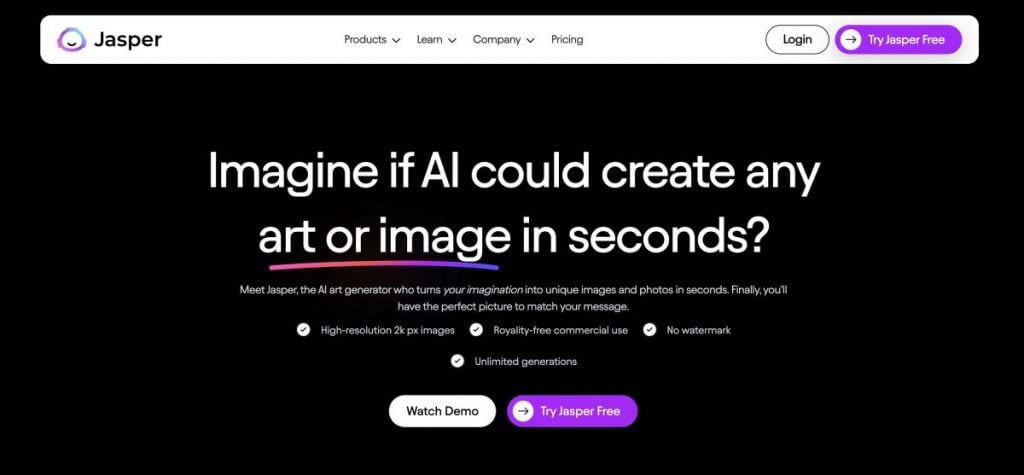 The Jasper AI image generator is an online feature that requires a subscription to use. The art generator can be used in two distinct ways: users can either start from scratch using the Free Form option or leverage Jasper's ready-made templates for easy image refinement.
The Free Form option calls for a user-provided prompt. As is the case with most generators, the more detailed the prompt, the better the resulting output. Jasper further enhances its customization options by letting users select from various moods, mediums, styles, keywords, and even languages. Once the preferences are set, a simple click on "Create artwork" activates the generation process. Impressively, Jasper delivers the generated images in less than a minute.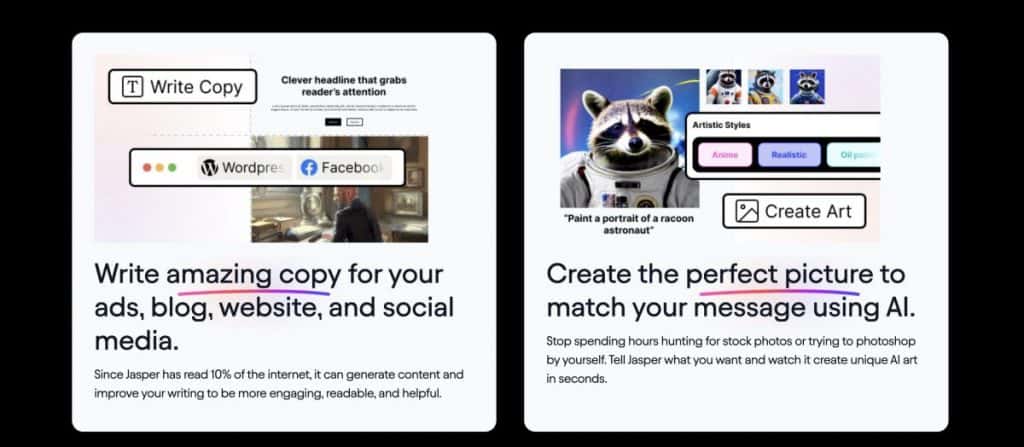 In testing numerous image prompts and styles, I found that Jasper's art generation is truly remarkable. The AI art generator interprets prompts effectively and produces images accordingly. Additionally, it offers high-definition image variations like Midjourney, ready for immediate download. Given the wide range of styles provided by Jasper, users can mix and match them with aesthetic preferences to create the desired image. Alternatively, if you prefer an easier route, you can select any of the pre-built template options and let Jasper do the heavy lifting.
Please note that Jasper Art is not a free service. To utilize it without restrictions, a seat needs to be purchased for $20. The upside is that this subscription allows for unlimited image generation, which is a substantial advantage. For those who want to sample the service before subscribing to the premium offer, Jasper provides a 5-day free trial allowing the generation of up to 200 images.
#16 Fotor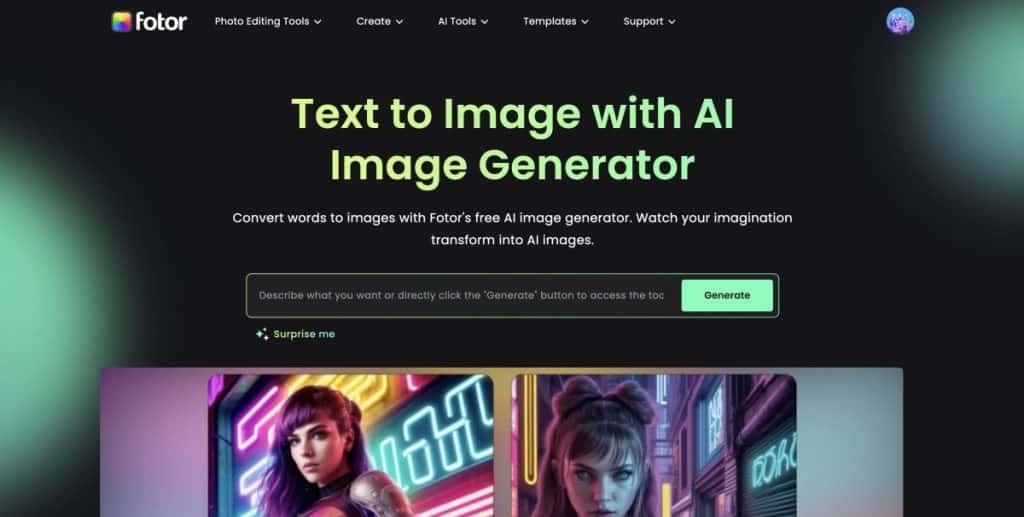 Fotor is another impressive AI art generator that stands out for its rapid image output. It's a web-based tool that is completely free to use, making it, alongside DALL-E 2, one of the two free AI art generator tools listed here. However, note that Fotor permits only 10 free images per day. To get started, simply create an account. Fotor, like its counterparts, requires detailed prompts from users, and its AI is even equipped to generate images from user-supplied images, while also maintaining a gallery of your creations.
Fotor delivers high-quality images that require little to no editing, suitable for immediate use. For those in need of specific dimensions, the AI art generator also offers various ratios for diversity. To foster creativity, Fotor enables users to adjust a range of settings, including styles, ratios, and lighting, among others. While these adjustments can improve the output, they can be left untouched for simpler creations.
As stated earlier, Fotor is entirely free to use, which positions it as one of the leading AI art generators currently available. There is also no limit on the size of the image prompt, allowing you to type as much or as little as desired. Once the image is generated, the service enables swift downloading of the output for your use. Give Fotor a try and explore its capabilities.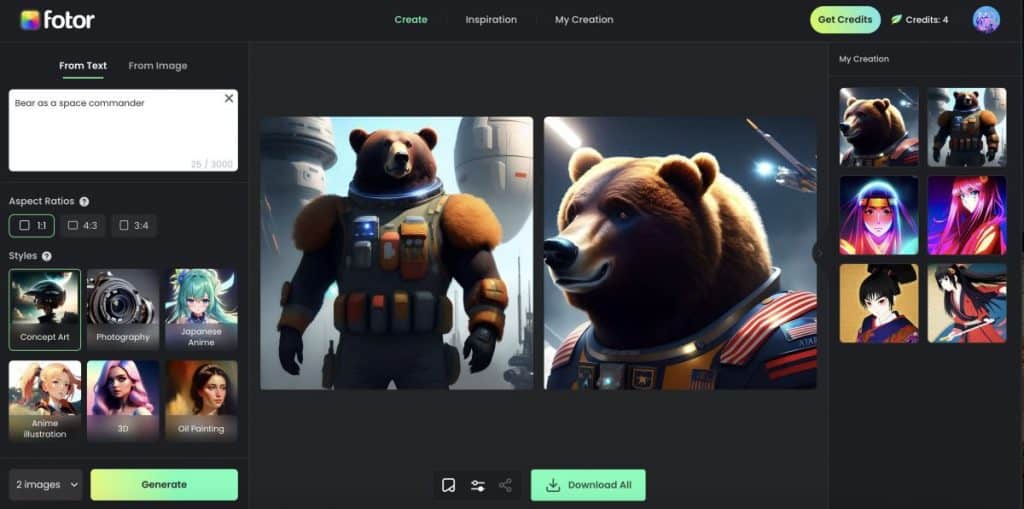 #17 Pixray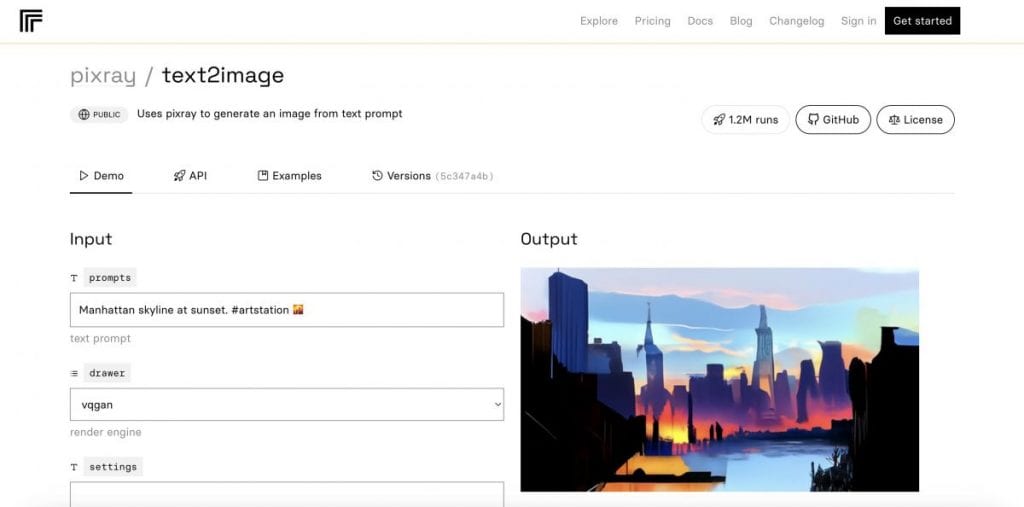 Pixray, another user-friendly AI image generator, is accessible online, as a local PC installation, and even as an API for those interested in creating AI art Discord bots. However, Pixray's output speed is noticeably slower compared to other AI tools. While services like Diffusion and DALL-E 2 produce an image in under a minute, Pixray takes approximately six minutes to create a single image. For reference, the AI operates on Nvidia T4 GPU hardware.
Fortunately, Pixray's website design is straightforward, allowing users to input prompts and monitor progress in real-time. Once the art is complete, a useful slider feature provides insight into the AI's creative process leading to the final output. The images generated are generally of good quality, though there can be instances where the AI encounters confusion, leading to less satisfactory results. When it comes to post-generation customization, Pixray's options are limited, essentially providing only the ability to download and share the image.
Although Pixray is largely free to use, after some time you might encounter a pop-up prompt to pay for their services. Unlike DALL-E or NightCafe, it doesn't operate on a credit system. Instead, users can choose between different PC specifications with a CPU or GPU to render their output. This can cost anywhere from $0.0002 per second and upwards, depending on the workload. Despite this, Pixray remains relatively inexpensive and simple to use.
#18 PhotoSonic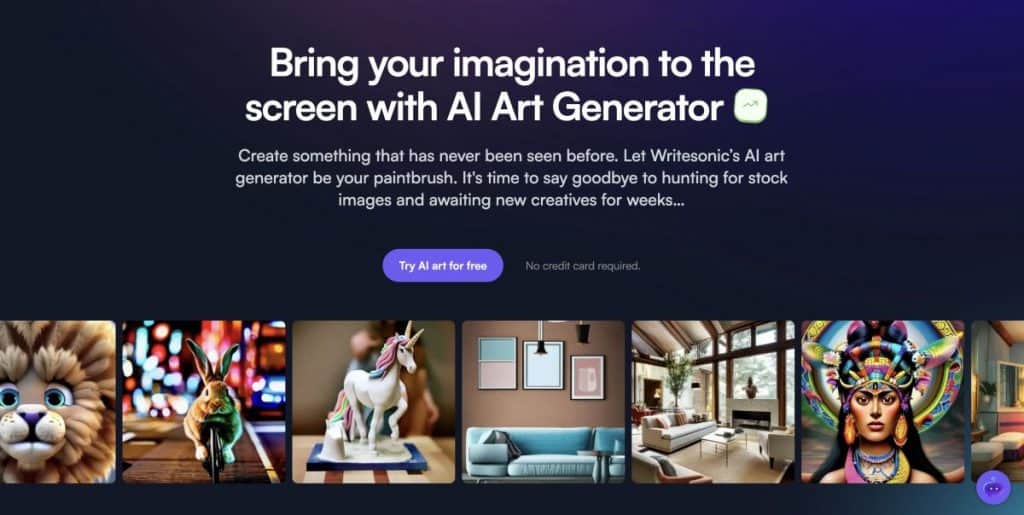 PhotoSonic may not be as widely known as other AI text-to-image generators, but it performs commendably in transforming text into art. Operated on a credit-based model, PhotoSonic's website does the bulk of the work. The AI is capable of handling complex, long-form prompts, enabling you to request almost any conceivable image. The AI utilizes latent diffusion, where it starts with a noisy image and gradually transforms it to match your prompt.
Upon signing up for this service, I received 10 credits, with the option to purchase more. Credits start from a ratio of 100 images for $10/month, but the AI generator offers a free one-month trial for users to familiarize themselves with the service.
Though the output images may not be as professional-looking as those from the AI text-to-image generators mentioned above, PhotoSonic delivers results that are sufficiently accurate for beginners. Although there aren't design template options, you can blend styles by adding your own keywords to refine the artwork.
One notable feature of this tool is the ability to select the output size from options like Square, Horizontal, and Vertical, depending on your requirements. You can then download the images in a zip format, which adds to its convenience.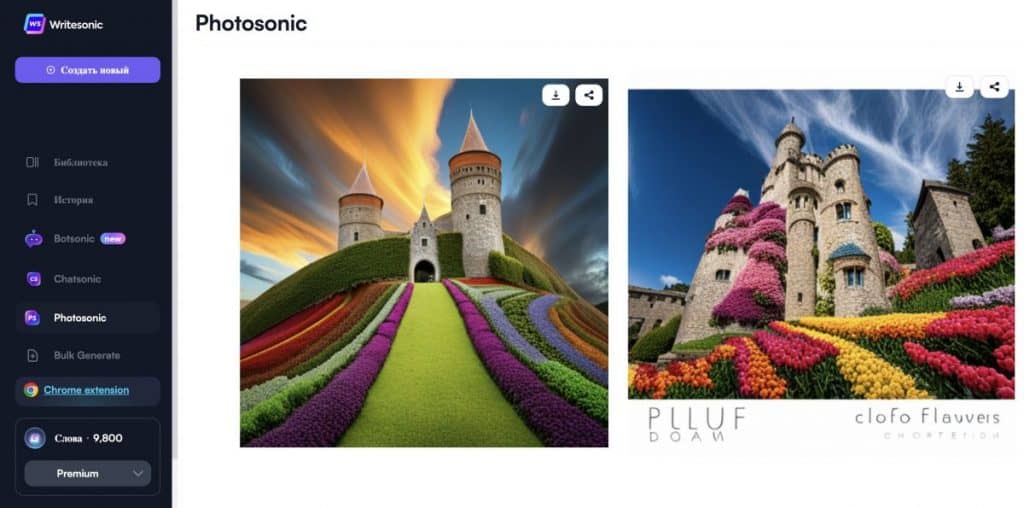 #19 Lensa AI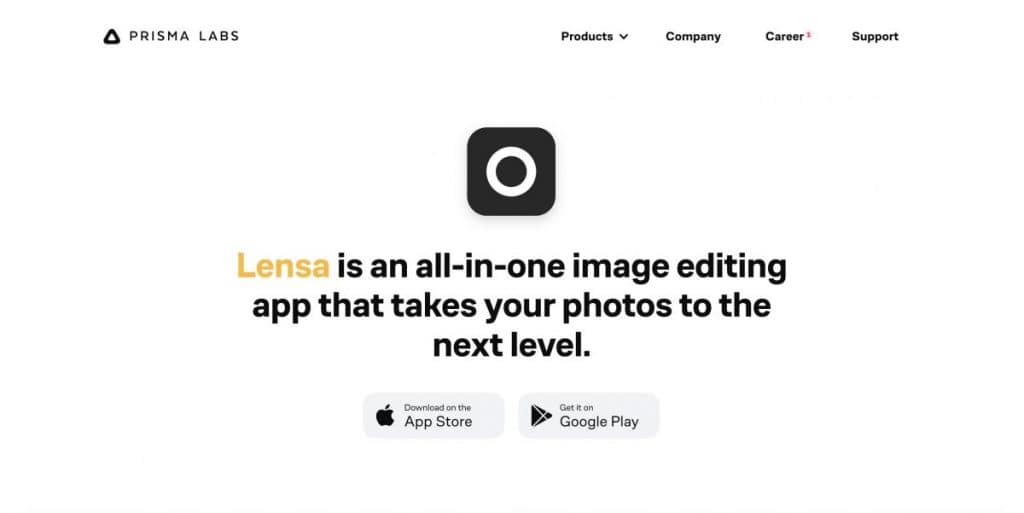 While many AI art generators focus on generating entirely new images, there are also tools like Lensa AI that emphasize transforming pre-existing images into lifelike avatars. Lensa AI leverages the Stable Diffusion deep-learning model for its process. The app simply requires a few of your selfies, which it then uses in conjunction with the CLIP image database and the Diffusion model to analyze the images and generate photos in a variety of art styles.
Lensa AI primarily operates via its app. Users are expected to upload a variety of clear selfies that conform to the app's guidelines. After uploading, a one-time payment is made for the set of images, and Lensa gets to work. Given the intensive processing involved, the app takes approximately half an hour to produce the images.
The wait, however, is well worth it as the final images are incredibly detailed and lifelike. The app considers the context of the image and creates variations and styles accordingly. Additionally, the company assures that all uploaded images are immediately deleted to ensure user data privacy. Lensa AI's service starts at a reasonable price of $7.99 for 50 avatars. For these reasons, Lensa AI merits inclusion in our list of the best AI art generators.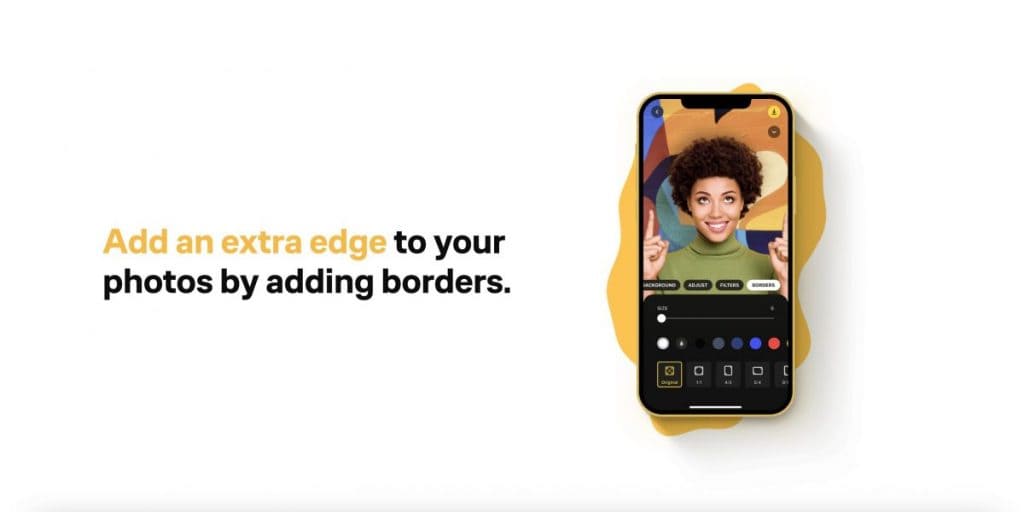 #20 StarryAI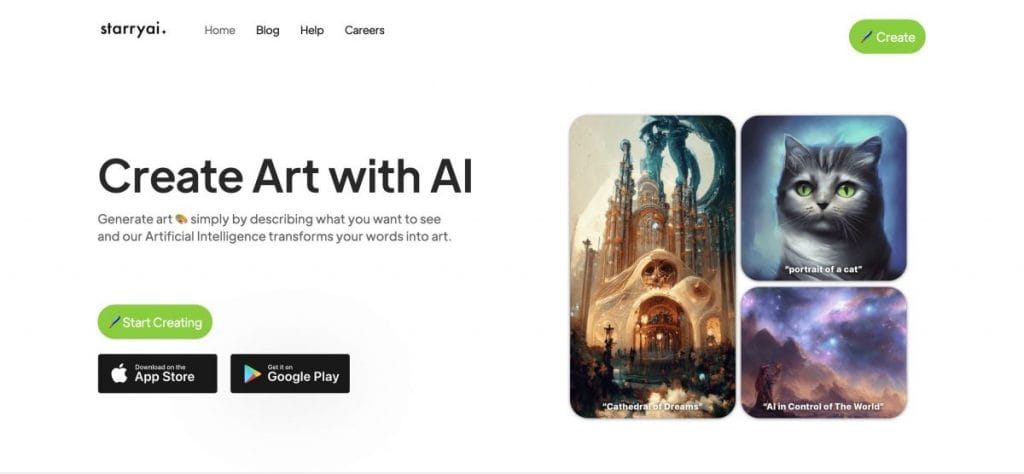 StarryAI, an app available for both Android and iOS, is a proficient text-to-art generator specializing in AI image creation. In my personal experience using the iOS app, I found its user-friendly interface quite impressive. The primary interface of the app features a text bar where you input your prompts to create AI artwork. After submitting the prompts, you simply wait in line for your artwork to be created, and your phone will notify you when it's finished.
Upon starting, the app grants you 5 free credits. After utilizing these, you can upgrade to a Pro membership to buy more credits, with packages starting at $15.99 for 40 credits. The app is user-friendly, allowing you to store created images within the app and share them easily. In terms of accuracy, the level of artwork is quite satisfactory, though it may occasionally misinterpret prompts.
The AI is adept at interpreting a blend of prompts, although more complex keywords can occasionally lead to confusing outputs. However, no AI is perfect. You can assist the AI in producing images by uploading a reference photo or providing a base image to build upon. This feature demonstrated reliable performance during my testing.
What sets StarryAI apart as one of the top AI art generator apps is its plethora of customization options. You can choose from three different types of AI based on your desired output. Moreover, you can even select the Canvas Size, Model, and Runtime, which allows the AI more time to perfect your image. Keep in mind, though, that longer runtimes will consume more credits, so plan your usage of this text-to-image generator accordingly.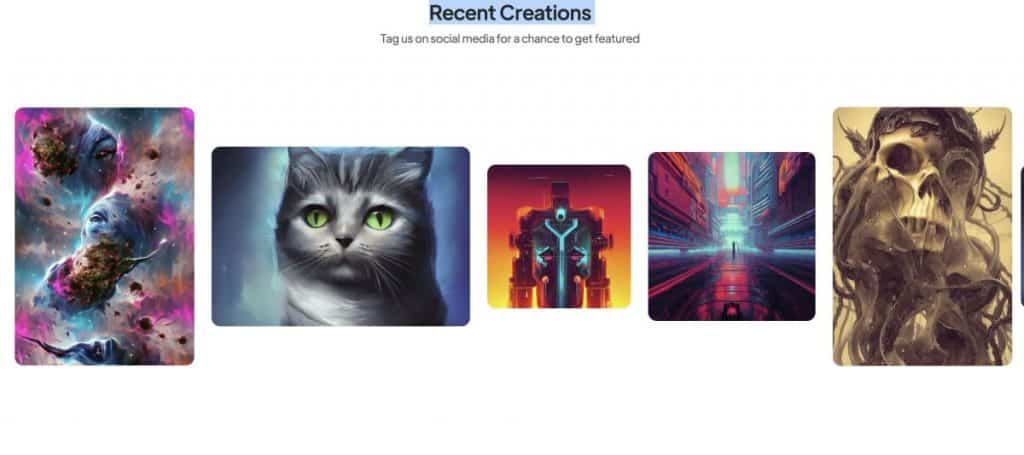 Conclusion
AI Art Generators already exist and are not going away anytime soon. It will get better, and the results will only get better. So, would artificial intelligence suppress artistic expression? We are in the midst of an AI revolution. Powerful new artificial intelligence algorithms are being developed at a rapid pace, and they are starting to have a profound impact on our lives.
Every instrument were mentioned in this story is exceptional in its own right. Image generators, like AI writers, exist to support artists rather than to replace them. As a self-taught writer and researcher, I believe these tools are ideal for developing thoughts and rough drawings, which I can then enhance and customize by including my particular style.
Related articles:
Disclaimer
In line with the Trust Project guidelines, please note that the information provided on this page is not intended to be and should not be interpreted as legal, tax, investment, financial, or any other form of advice. It is important to only invest what you can afford to lose and to seek independent financial advice if you have any doubts. For further information, we suggest referring to the terms and conditions as well as the help and support pages provided by the issuer or advertiser. MetaversePost is committed to accurate, unbiased reporting, but market conditions are subject to change without notice.
About The Author
Damir is the team leader, product manager, and editor at Metaverse Post, covering topics such as AI/ML, AGI, LLMs, Metaverse, and Web3-related fields. His articles attract a massive audience of over a million users every month. He appears to be an expert with 10 years of experience in SEO and digital marketing. Damir has been mentioned in Mashable, Wired, Cointelegraph, The New Yorker, Inside.com, Entrepreneur, BeInCrypto, and other publications. He travels between the UAE, Turkey, Russia, and the CIS as a digital nomad. Damir earned a bachelor's degree in physics, which he believes has given him the critical thinking skills needed to be successful in the ever-changing landscape of the internet. 
More articles


Damir is the team leader, product manager, and editor at Metaverse Post, covering topics such as AI/ML, AGI, LLMs, Metaverse, and Web3-related fields. His articles attract a massive audience of over a million users every month. He appears to be an expert with 10 years of experience in SEO and digital marketing. Damir has been mentioned in Mashable, Wired, Cointelegraph, The New Yorker, Inside.com, Entrepreneur, BeInCrypto, and other publications. He travels between the UAE, Turkey, Russia, and the CIS as a digital nomad. Damir earned a bachelor's degree in physics, which he believes has given him the critical thinking skills needed to be successful in the ever-changing landscape of the internet. 
Hot Stories
by Victor Dey
November 30, 2023
by Kumar Gandharv
November 30, 2023
by Victor Dey
November 30, 2023
by Nik Asti
November 29, 2023
Latest News
by Alisa Davidson
November 30, 2023
by Victor Dey
November 30, 2023
by Alisa Davidson
November 30, 2023
by Nik Asti
November 30, 2023