In Brief
AI-powered song lyrics generator can help you find your own sound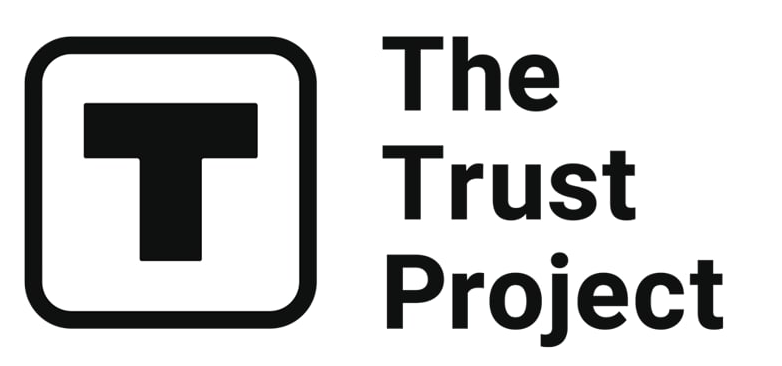 The Trust Project is a worldwide group of news organizations working to establish transparency standards.
Every musician will agree that writing creative lyrics and melodies may be difficult. When all songs seem to sound the same to the artist, or they've got a bad case of writer's block, an AI song lyrics generator could help them get out of the slump. It encourages people to write music by giving them lyrics for songs that are automatically generated. We've provided a list of various practical AI-based lyric generators in this article.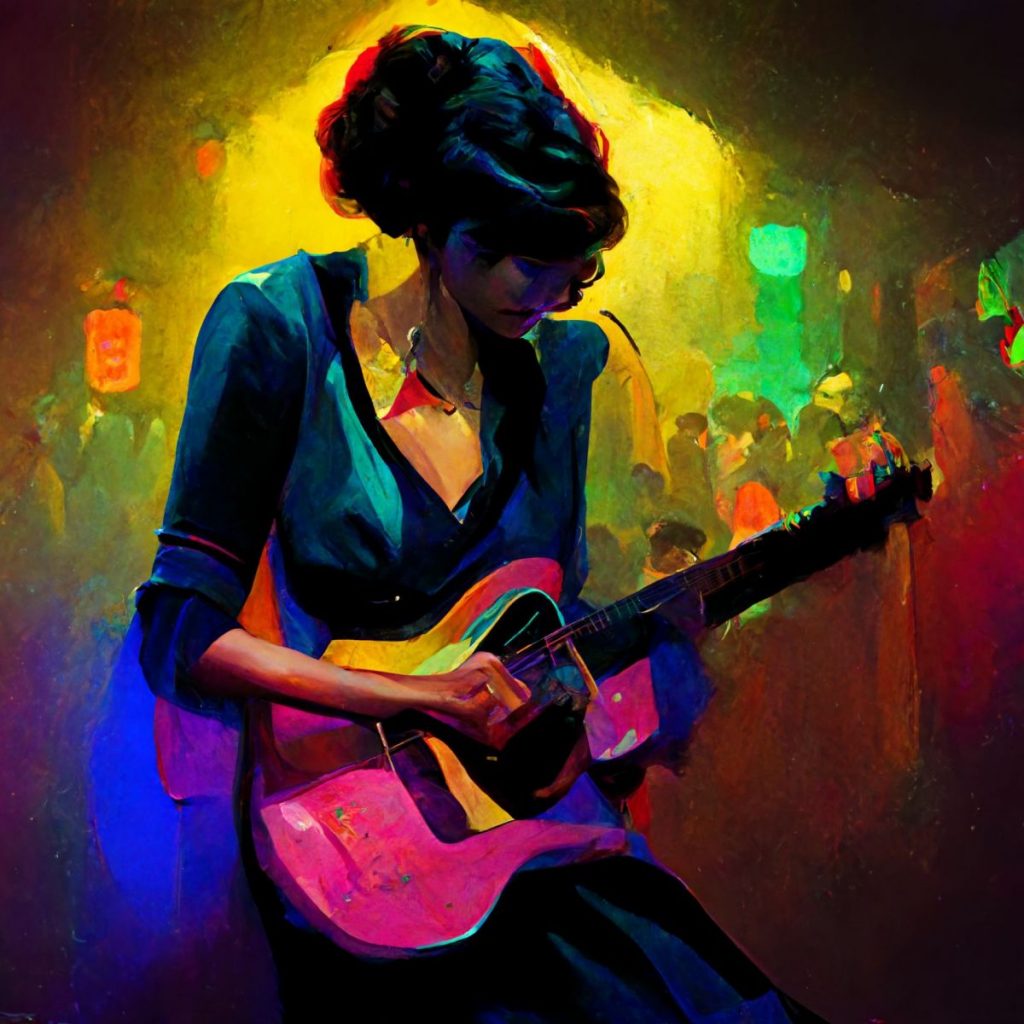 Top 5 AI Lyrics Generator
These Lyrics Do Not Exist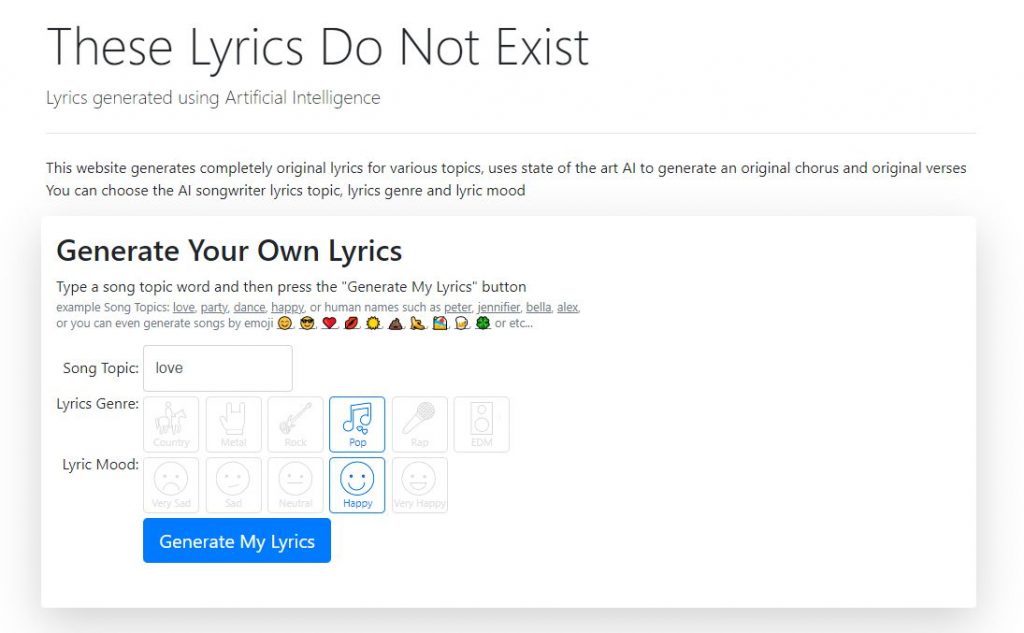 These Lyrics Do Not Exist is an AI-based lyric generator with a few basic yet useful features. It uses a neural network to help you quickly come up with inventive lyrics for a variety of topics. Enter the song's title, then select "Generate My Lyrics." Following that, you will have free access to your lyrics.
You can choose from a variety of lyrical topics using this AI songwriter, such as love, party, dancing, happiness, or names. This website is unique since it allows users to create songs using emoticons. Country, pop, and rap lyrics are included in the six available categories. Before lyrics are generated, you have the option of selecting a mood.
Masterpiece Generator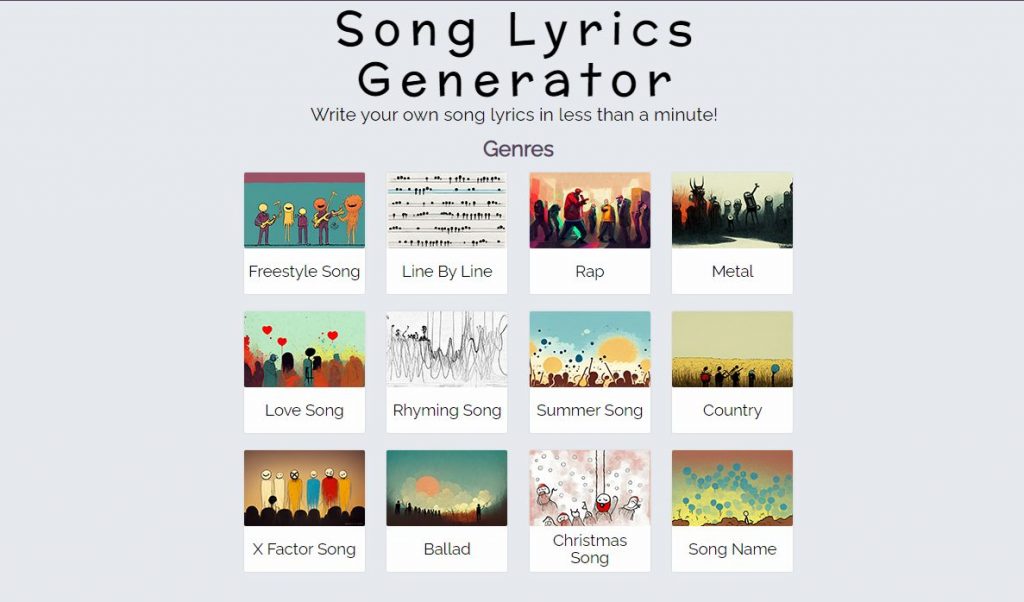 Masterpiece Generator is one of the best tools for writing music. It is completely free to use and makes it possible for users to get excellent poetic ideas rapidly. On the website of Masterpiece Generator, there are a number of resources for quickly creating songs, stories, and poems.
There are a lot of options available, from freestyle songs to line-by-line compositions. You can also choose a singer whose music is most similar to your own. Make sure the lyrics represent your personal style by picking songs by musicians like Billie Eilish, Taylor Swift, Ed Sheeran, and others. Whatever style of lyrics you often compose or what musical subgenre your song belongs to, Masterpiece Generator will be a huge help to you.
BoredHumans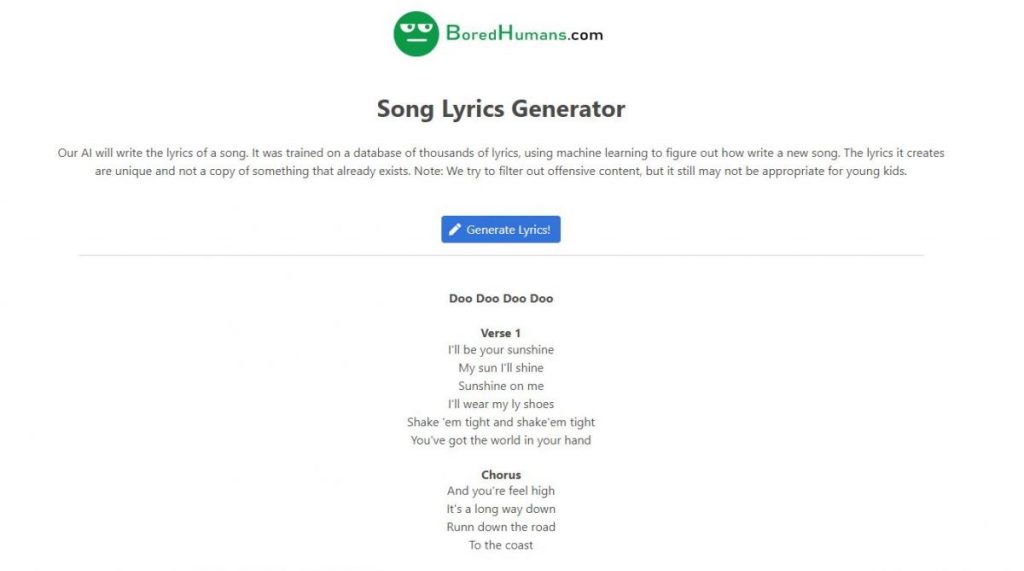 You may find millions of lyric ideas on BoredHumans in just a few seconds and with a single click. The artificial intelligence (AI) on this website predicts the next word as you write and continue your output. This model has been enhanced so that it can now predict lines for a song. You'll never receive the same lyrics twice, thanks to the lyrics generator's access to a big database and random results generation. Additionally, it won't give you a copy of an already existing item.
Mathias Gatti Lyrics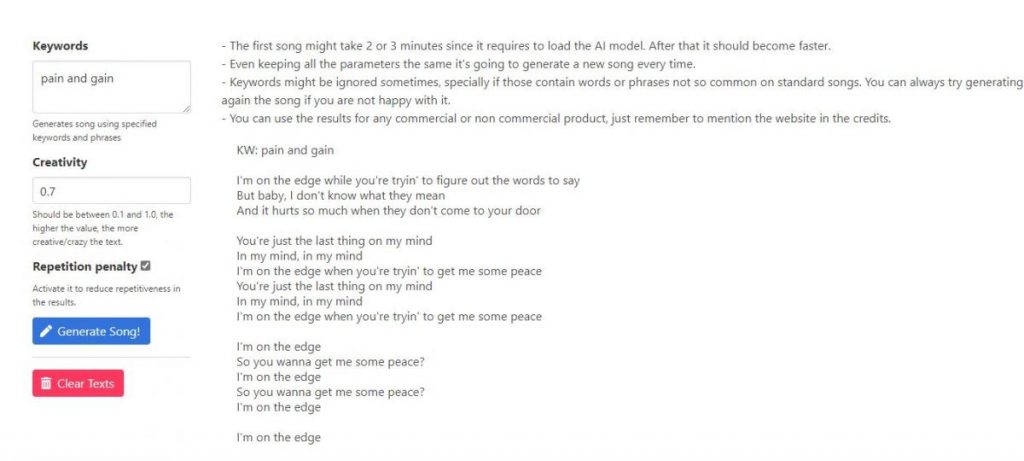 A website that generates fantastic lyrics is AI-Generated Lyrics based on keywords and phrases (mathigatti.com). You can get lyrics in a matter of seconds. Utilizing the platform is simple. Just remember to acknowledge the website when using the lyrics, whether the song is for commercial use or not.
Jarvis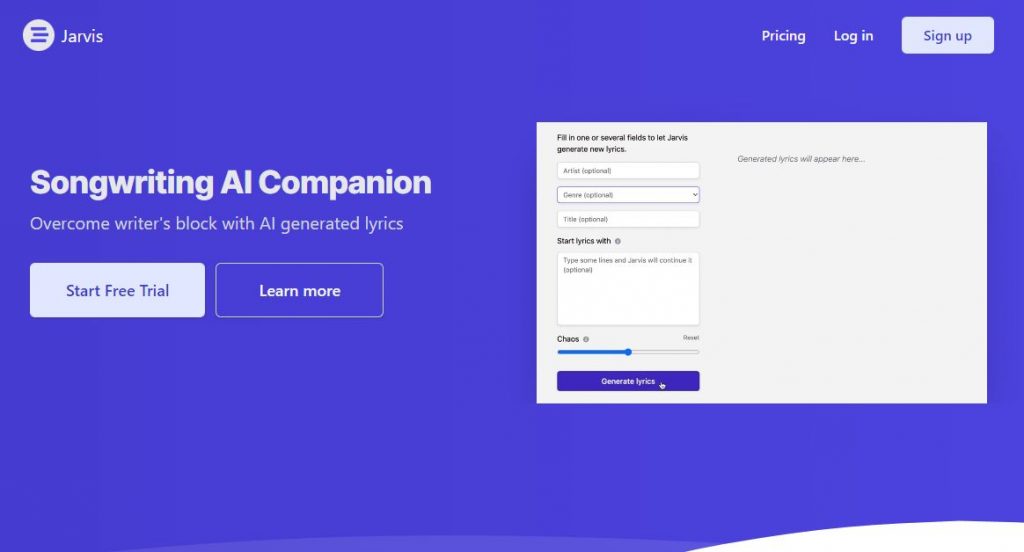 Jarvis, a lyric composition helper, uses the criteria provided (artist, genre, title, date of release, song portion) and creates line suggestions. Like a co-writer, Jarvis can also produce a continuation of any given lyrics. The generated content can serve as a starting point or be used to improve your own song lyrics!
If you want to write original song lyrics, Jarvis can assist you, regardless of your skill level as a novice, an amateur, or a professional songwriter. Every writer experiences writer's block at some point; therefore, any new creative tool may be appreciated.
---
Lyrics generators are a great way to come up with song ideas. Have fun composing lyrics and experimenting with various musical styles. Both composers and music fans can utilize online lyrics generators. These tools are easy to use, and they can be used to quickly generate original random lyrics. All you need is one word, and you can get in an infinite number of song lyrics.
Read more:
Disclaimer
Any data, text, or other content on this page is provided as general market information and not as investment advice. Past performance is not necessarily an indicator of future results.