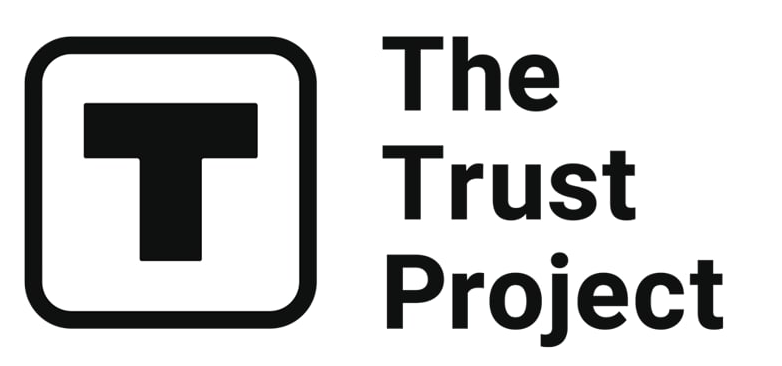 The Trust Project is a worldwide group of news organizations working to establish transparency standards.
As the demand for online video content increases, so does the need for powerful video editing tools. AI-powered video editors are the latest trend in video editing, and they offer a number of advantages over traditional video editors.
First and foremost, AI-powered video editors are much more efficient. They can process videos much faster and enable you to create complex effects with a few simple clicks. Secondly, AI-powered video editors also offer a more user-friendly experience. They are designed to be intuitive and easy to use, even for beginners.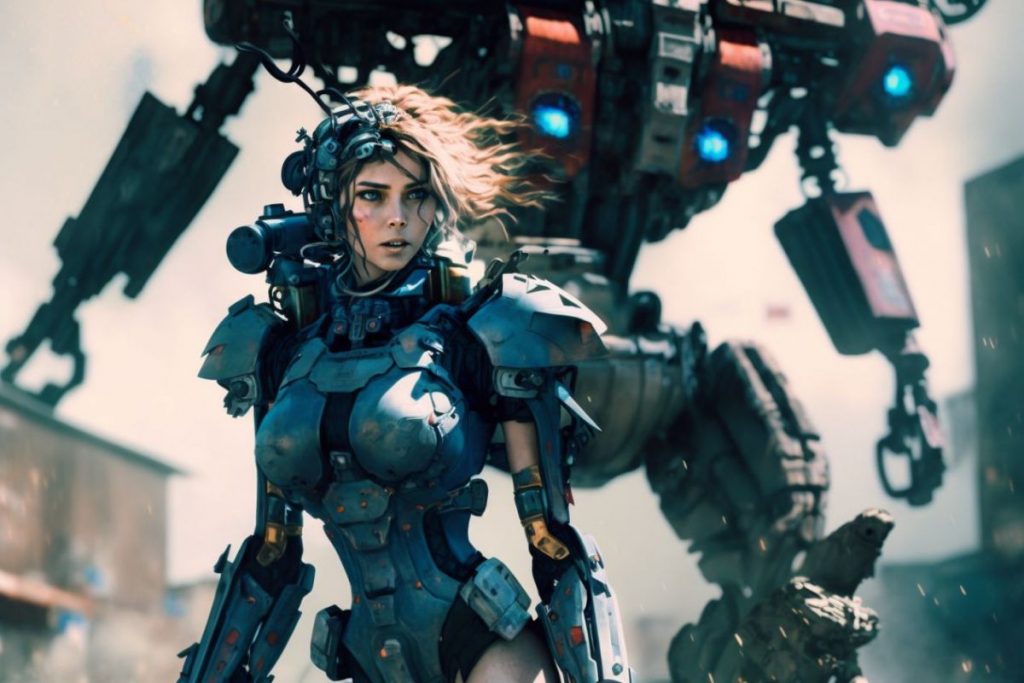 So, if you are looking for the best AI-powered video editor in 2023, then look no further! In this article, we will discuss the 8 best AI-powered video editors and software that are currently available.
Pro Tips
AI generators can help businesses generate effective results from their AI marketing strategies.
By combining AI Plugins and AI SEO tools, businesses can unlock previously untapped online success potential.
Take a look at this AI logo maker, which enables designers to create visually appealing logos in a fraction of the time and effort that was previously required.
Don't forget to check out our list of ChatGPT moneymaking videos to help you boost your earnings with AI technologies.
All of these AI photo editors come with a range of features, from automatic image correction to realistic color and lighting filters.
Kaiber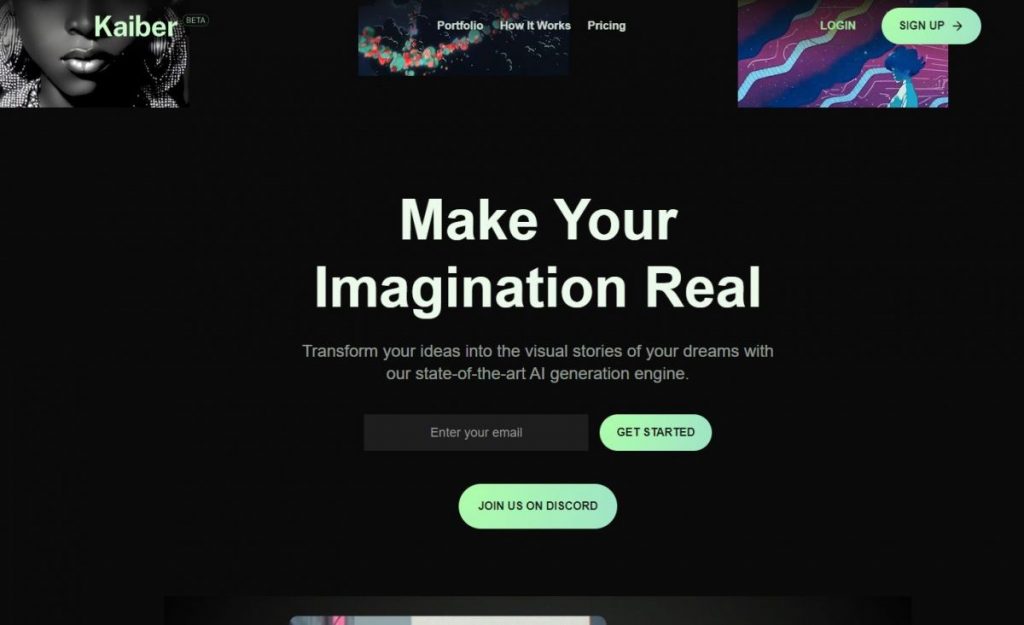 Making a music video is a process that requires a lot of time, effort, and creative energy. And if you're not a professional video editor, it can be a daunting task. Even if you are a professional, it can still be time-consuming and expensive to create a music video. But with Kaiber, you can create a music video in minutes, and for a fraction of the cost.
Kaiber is a state-of-the-art AI video editor that makes it easy to create professional-looking music videos. With Kaiber, you can start with your own image, or audio, and create a music video that is uniquely yours. You can also use Kaiber to create a video of your favorite memories, or a video of your cat.
Kaiber is simple and easy to use. And with its simple and intuitive controls, you can create a music video that is exactly what you want. You can control the camera movement of your video, and make your video longer or shorter. You can also add or remove images and audio, and change the style of your music video. So if you're looking for a easy, fun, and affordable way to create a music video, then Kaiber is the best AI video editor for you.
Сolourlab AI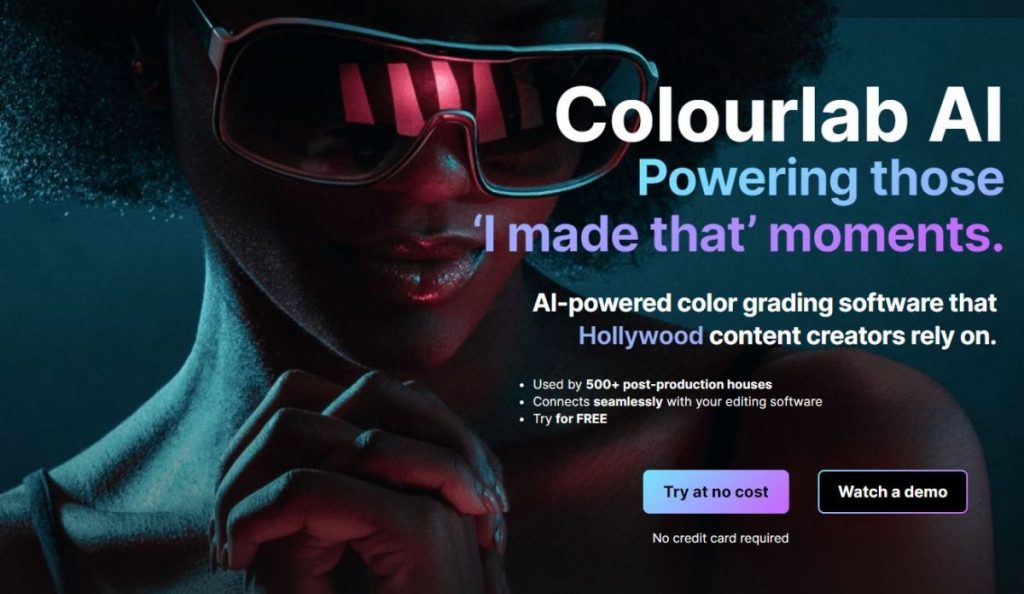 If you're in the business of creating films, you know that the color grading process can be long, tedious, and expensive. But what if there were a way to speed up the process and get Hollywood-quality results? Introducing Colourlab AI, the first AI-powered color grading software that is used by 500+ post-production houses. Colourlab AI makes it easy to get beautiful, film-like results with the click of a button.
The software uses artificial intelligence to automate all of the boring, time-consuming editing jobs, so you can spend more time adding the finishing touches to your project. With features like auto-color balancing, smart filters, and pre-sets, you can easily create looks that match your favorite films. And if you're working with multiple cameras, no problem! Colourlab AI easily syncs with popular editing software like Premiere Pro, Final Cut Pro, and Davinci Resolve.
So if you're looking for a way to speed up your color grading process and get stunning results, Colourlab AI is the perfect solution. Try it for free today and see for yourself!
Luma AI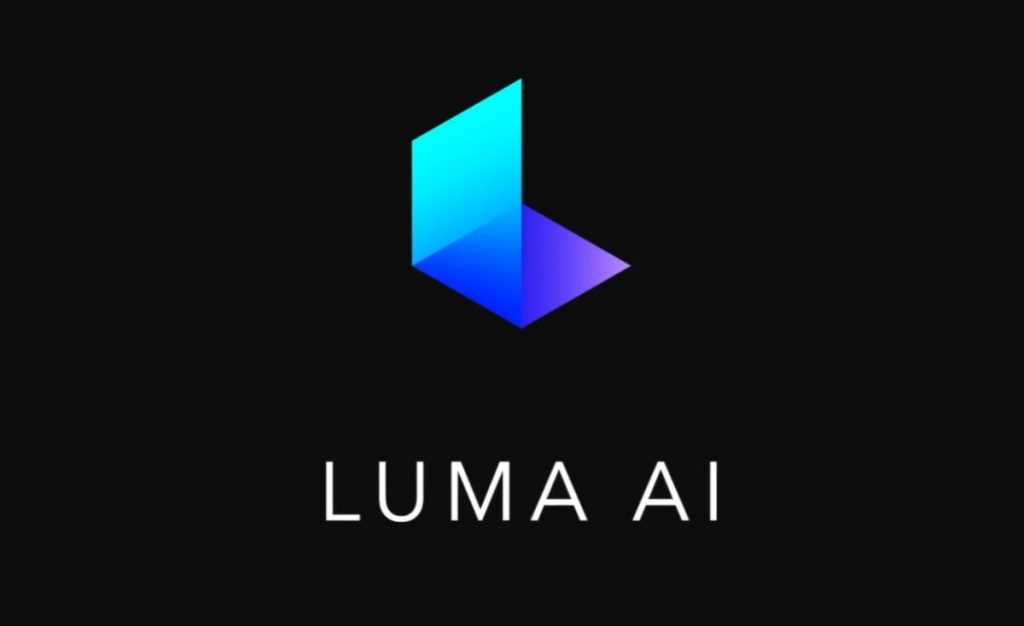 If you're looking for a photorealistic, high quality 3D video editor, then Luma AI is the best option available. With Luma AI, you can easily capture products, objects, landscapes and scenes with your iPhone. You can then create cinematic product videos, impossible camera moves for TikTok, or just relive the moment. There's no need for Lidar or any other fancy capture equipment, all you need is an iPhone 11 or newer.
Some of the things you can do with Luma AI include:
Capture 3D scenes with intricate details, reflections, and lighting and share with everyone. Bring people where you are!
Capture products in 3D and showcase them on your website exactly how they appear in real life. No more "fake 3D".
Capture 3D game assets in unmatched quality and bring them to Blender, Unity or your 3D engine of choice.
Topaz Video AI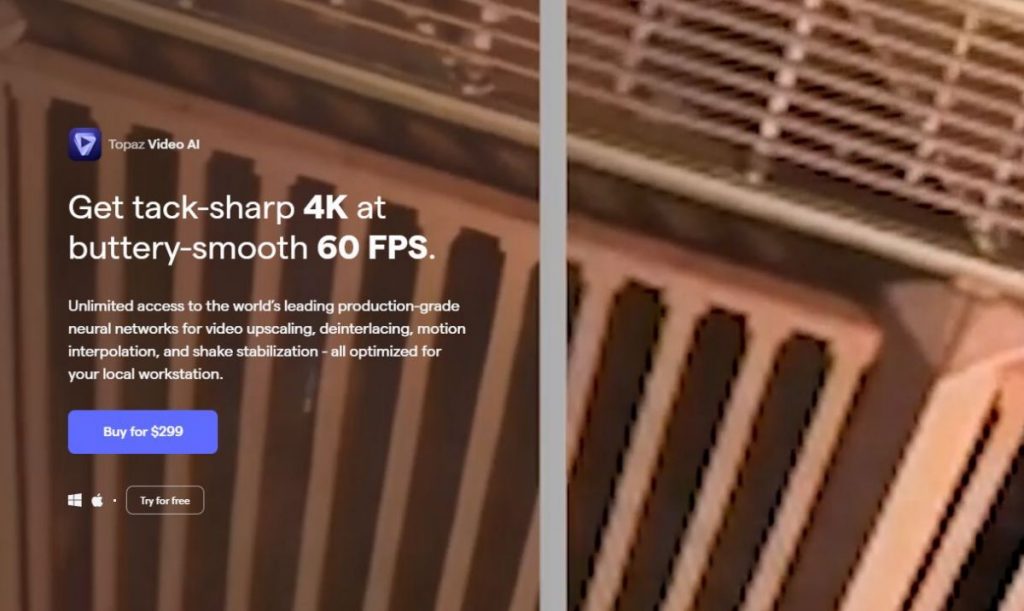 As anyone who has tried to shoot a video knows, getting the footage can be only half the battle. The real challenge comes in the editing room, where footage must be sifted through, pieced together and shaped into a final product.
For years, this has been the domain of professional editors, working with expensive and complicated software. But as artificial intelligence has become more sophisticated, a new breed of AI-powered video editors has begun to emerge, offering amateurs and hobbyists the chance to create professional-looking videos without any prior experience.
Topaz Video AI is one of the leading contenders in this new field, and it promises to revolutionize the way we make videos. Powered by a powerful AI engine, Topaz Video AI is able to automatically edit videos, select the best footage and assemble it into a final product that looks as though it was put together by a professional.
There are a number of AI video editors on the market, but Topaz Video AI is distinguished by its ability to improve the quality of your footage. As well as selecting the best footage, Topaz Video AI can also upsize your video to 4K resolution while simultaneously improving the quality of the image. This is made possible by Topaz Video AI's unique frame interpolation technology, which creates new frames that are seamlessly inserted between the existing ones. This gives the illusion of a higher frame rate, without any of the associated artifacts. In addition to upscaling, Topaz Video AI also offers a number of other features that are designed to improve the quality of your video. These include a noise reduction tool, which can be used to get rid of unwanted noise from frames.
SpiritMe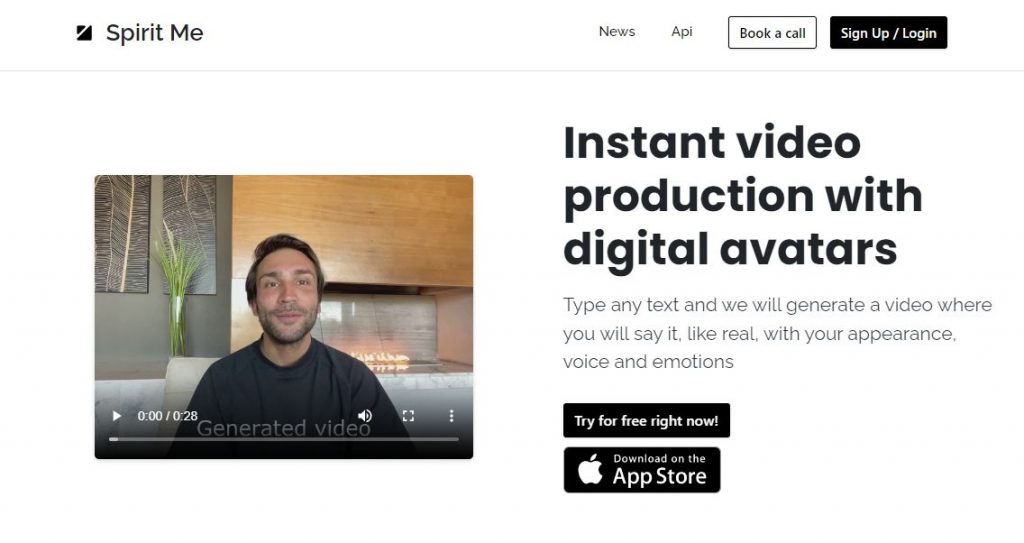 SpiritMe is an innovative application allows you to create a digital avatar that looks and sounds just like you. With SpiritMe, there's no need for costly and time-consuming video production. Simply type out any text you want, and AI technology will generate a realistic video of you saying it.
Best of all, lifelike avatars can be created in just minutes. That's why SpiritMe is the perfect solution for busy professionals who need to create high-quality videos quickly and easily. So why wait? Get started today and see how easy and affordable video production can be with SpiritMe!
CapCut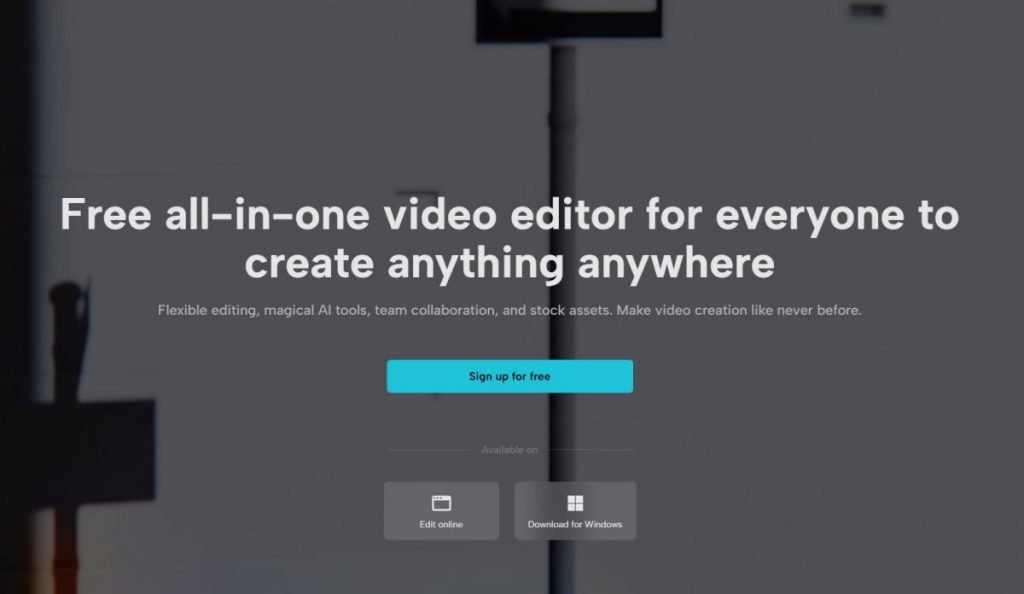 CapCut is the best AI video editor available today because it offers a wide range of features that are perfect for businesses of all sizes. First, CapCut offers a speech-to-text feature that can generate captions for your videos automatically in seconds. This is perfect for businesses that want to create videos for social media ads or marketing purposes. Second, CapCut has a text-to-speech feature that turns text into natural-sounding speech. This is perfect for businesses that want to bring their story to life. Third, CapCut offers a background removal feature that removes video backgrounds instantly with precision for free. This is perfect for businesses that want to create videos with a clean and professional look. Fourth, CapCut offers a resize video feature that adjusts the size of your video for different social platforms with one click. This is perfect for businesses that want to share their videos on multiple platforms.
Finally, CapCut is a simple video editing tool that is easy to use and fast. You can create videos on your browser, your desktop and laptop, or on your phone.
Vidyo AI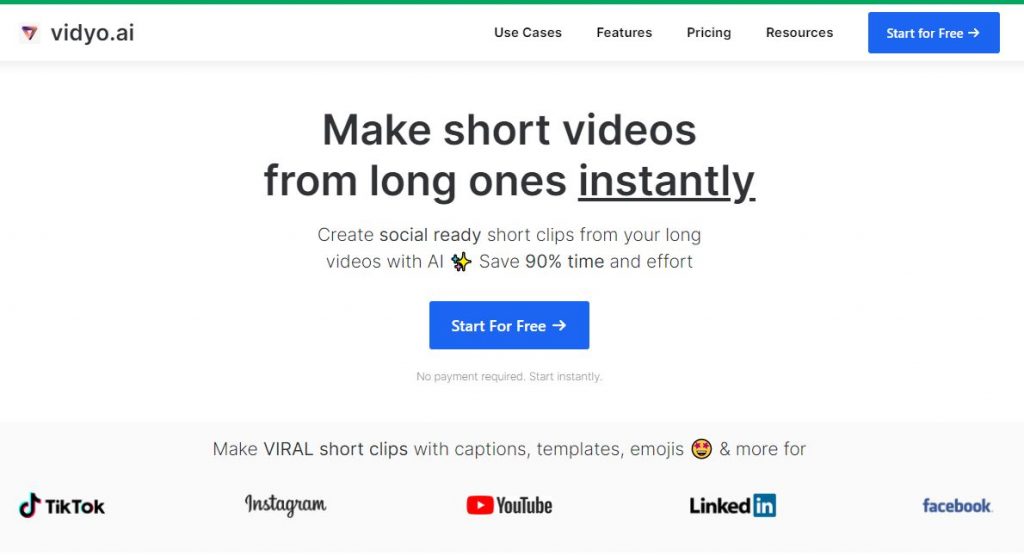 Many video creators know the frustration of trying to repurpose long-form content into bite-sized social media clips. It can be time-consuming and difficult to identify the most important moments. Vidyo.ai is changing the game with its cutting-edge artificial intelligence that automatically selects, edits, and captions the most important moments from your videos- saving you 90% of the time and effort.
Vidyo.ai was created with the modern content creator in mind. It is loved by 30,000+ podcasters and creators for its ability to quickly create social-ready short clips from longer videos. The process is simple: upload a video from your computer or use a YouTube link, tell Vidyo.ai your requirements for platforms, formats, and templates, and our AI will make customized short videos. You can even change colors, fonts, subtitles, and more to get the perfect look for your brand.
Stop struggling to repurpose your content and start using AI to supercharge your videos today. With Vidyo.ai, you'll get the best quality for your video content, Platform-native sizes for videos, chapter timestamps for better descriptions, and high-performing, visually appealing looks for your videos.
D-ID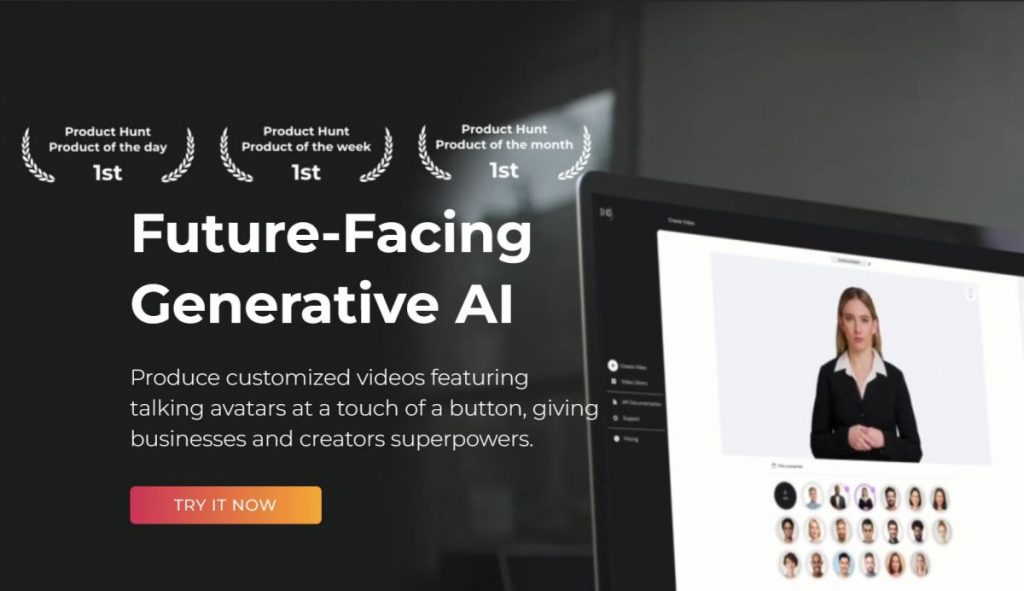 As the world increasingly moves online, the demand for affordable and professional video content has never been higher. This has placed a strain on traditional video editing solutions, which are often expensive, time-consuming, and require expert knowledge to use.
D-ID is a cutting-edge AI video editor that is changing the landscape of video content production. Using the latest generative AI tools, D-ID can create talking avatars at a click of a button, reducing the cost and hassle of video production, at scale, in over 100 languages. D-ID's powerful video editing capabilities are due to its neural network, which is trained on tens of thousands of videos. This allows the D-ID platform to output results at massive scale, on the fly.
What's more, D-ID's videos are highly realistic and photorealistic, thanks to its cutting-edge technology that takes images of faces and turns them into videos. This gives businesses and creators the ability to produce customized videos that are engaging and cost-effective. If you're looking for a professional, affordable, and easy-to-use video editor, then D-ID is the perfect solution for you.
FAQ
Which AI video editor is the best?
There is no definitive answer to this question as there are a number of AI video creators that are considered to be the best in the industry. Some of the more popular AI video creators include Kaiber, Сolourlab AI, and Luma AI.
Does AI have the ability to edit videos?
Yes, there are multiple AI-powered video editing tools available on the market.
What AI video editor is the simplest?
The easiest AI video editor is Topaz Video AI.
Conclusion
As we move into the future, more and more businesses are beginning to adopt AI-powered video editing software. This type of software can be used to create videos that are realistic, lifelike, and easy to produce. In this article, we will provide an overview of the eight best AI-powered video editors and software options available in 2023.
Each of these software options has its own unique set of features and benefits. We encourage you to read through each one to find the option that best meets your needs.
Read more related news:
Disclaimer
Any data, text, or other content on this page is provided as general market information and not as investment advice. Past performance is not necessarily an indicator of future results.