In Brief
The article showcases the top AI accelerators of 2023, their offerings, and case studies.
AI accelerators support AI startups with funding, mentorship, and resources.
AI accelerators play a crucial role in shaping the future of technology and AI-driven businesses.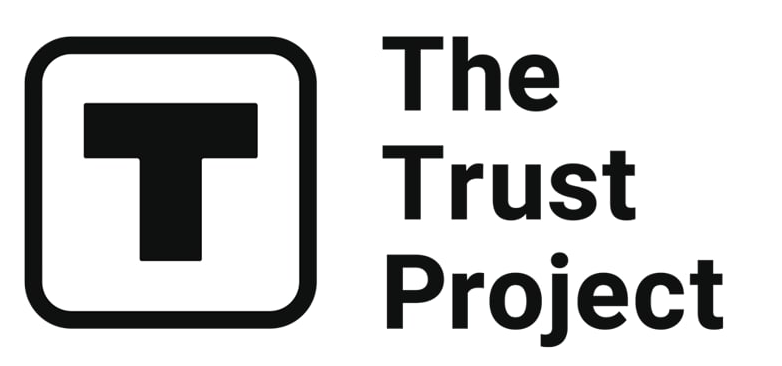 The Trust Project is a worldwide group of news organizations working to establish transparency standards.
As artificial intelligence continues to transform industries and redefine our society, businesses offering cutting-edge AI Accelerator solutions play an increasingly important role in fostering innovation. Numerous AI accelerators have emerged to support these startups, providing resources, mentorship, and funding to foster growth and commercial success. In this post, we will look at the finest AI accelerators for 2023, assessing their distinct offers and highlighting case examples to demonstrate their impact on the AI environment.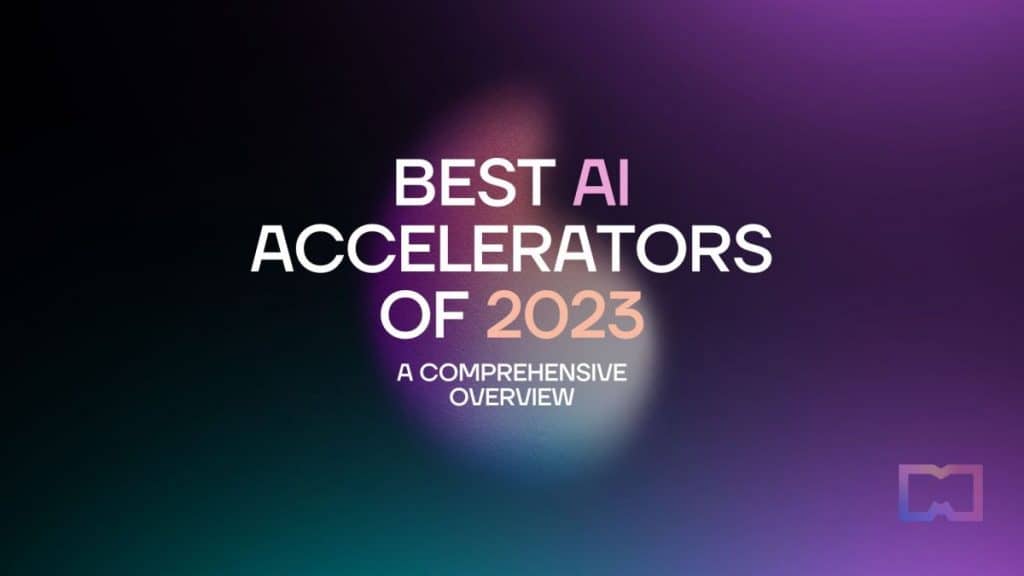 These accelerators play a crucial role in bridging the gap between research and industry, helping startups to turn their innovative ideas into practical solutions that can address real-world problems. By providing access to cutting-edge technologies and expert guidance, they enable entrepreneurs to scale their businesses and drive innovation in the AI space.
Pro Tips
1. This Prompt Engineering guide covers all aspects of AI prompt engineering, from basic concepts to advanced techniques.
2. These AI Chrome extensions are designed to make your browsing experience more efficient and productive.
3. AI content detection tools are expected to become more sophisticated and accurate by 2023, enabling them to detect even the most subtle forms of misinformation and deepfakes.
Comparison Table of AI Accelerators
| AI Accelerator | Duration | Funding | Equity Required | Location | Key Focus Areas |
| --- | --- | --- | --- | --- | --- |
| NextAI | 6 months | Up to $200,000 CAD | Yes | Toronto, Canada | AI-based ventures, technology commercialization |
| Digital Catapult | Varies | Customized support | No | London, UK | AI adoption, ethical AI applications |
| Analytics Ventures LLC | Customized | Varies | Varies | San Diego, USA | Data science, AI-driven solutions |
| Nextgrid | 3 months | Up to €100,000 | Yes | Stockholm, Sweden | AI innovation, startups, ecosystems |
| Aivl Accelerator | 6 months | Up to $150,000 | Yes | Dubai, UAE | AI startups, industry-specific innovation |
| NVIDIA Inception | Customized | Customized support | No | Global | AI technology, startups, visibility |
| AI Seed | 3 months | Up to £200,000 | Yes | London, UK | AI, machine learning startups |
| AI Startup Incubator | 3 months | Up to €50,000 | Yes | Prague, Czech Republic | Early-stage AI startups |
| AI2 Incubator | Customized | Up to $1,000,000 | Yes | Seattle, USA | AI-first startups, research, funding |
| Hero House | Customized | Customized support | No | Yerevan, Armenia | AI business development, partnerships |
Digital Catapult AI Accelerator

Specializing in predictive modeling, reinforcement learning, machine vision, edge computing, and generative adversarial networks, Digital Catapult excels at implementing AI in innovative use cases.
The accelerator assists businesses at different stages of AI adoption by facilitating innovation, testing, and algorithmic proof-of-concept development. Additionally, Digital Catapult collaborates with larger businesses, policymakers, and academics to position the UK as a leader in transparent and ethical AI applications.
NVIDIA Inception

NVIDIA Inception is a complimentary program designed to expedite the growth of startups by providing access to state-of-the-art technology, NVIDIA expertise, venture capital connections, and co-marketing support to increase a startup's visibility.
NextAI

NextAI, an accelerator focused on supporting entrepreneurs in tackling global challenges with AI-enabled solutions, is renowned for its world-class AI-based venture and technology commercialization programs.
By identifying promising ideas and early-stage teams, NextAI capitalizes on Canada's leadership position in AI, providing resources such as capital, mentorship, education, and networking opportunities to disrupt industries.
Recommended post: 10 Best AI Chrome Extensions in 2023
Nextgrid AI Accelerator

Nextgrid accelerates innovation by investing in AI-driven startups, talent, and ecosystems, ultimately fostering advancements in modern artificial intelligence.
Aivl Accelerator

Targeting the pan-Arab region, Aivl Accelerator focuses on mature, pre-Series A AI startups in the expansion phase. The accelerator aims to support startups that are innovating or disrupting specific industries, or even developing new AI technologies. Through a unique, highly efficient approach, Aivl Accelerator assists these startups in their growth.
Analytics Ventures LLC

Home to a highly qualified team of data scientists, Analytics Ventures fuses the expertise of professionals in neuroscience, physics, machine learning, dynamical systems theory, and control theory to help startups achieve groundbreaking goals within their respective industries.
AI Startup Incubator

AI Startup Incubator is an investment fund dedicated to early-stage AI startups. Standing apart from traditional accelerators, it exclusively focuses on AI startups and boasts AI experts with over 15 years of experience, offering comprehensive expertise in the field.
Recommended post: 10+ Best AI Crypto Projects of 2023
AI2 Incubator

An initiative by the Allen Institute for AI, AI2 Incubator supports entrepreneurs in developing AI-first startups through cutting-edge AI research, funding, and assistance. The incubator unites top-tier engineers, researchers, and entrepreneurs to create new companies from scratch.
AI2 Incubator helps startups generate ideas, find co-founders, engage pilot customers, define products, incorporate the latest AI techniques, and secure millions of dollars in venture funding.
AI Seed

Tailoring its pre and post-investment support to the unique needs of AI and machine learning startups, AI Seed boasts an extensive network and offers business development training. The accelerator program also provides introductions to commercial partners and customers.
Recommended post: 20+ Best AI Chatbots of 2023: ChatGPT and Alternatives
Hero House AI Accelerator

At Hero House Yerevan, a culture of exceptionalism, integrity, openness, hard work, and enjoyment shapes the future. Hero House actively seeks partnerships with high-level industry experts, leading tech companies, disruptive startups, accelerators and incubators, venture capital firms, angel investors, and top-ranked universities for AI business development.
Conclusion
The AI accelerators featured in this article have made remarkable strides in nurturing and advancing the AI ecosystem. By providing tailored support, resources, and mentorship to AI-driven startups, these accelerators are actively contributing to the development of breakthrough technologies and solutions.
As AI continues to evolve and expand its reach, the role of these accelerators remains crucial in shaping the future of technology and ensuring the sustainable growth of AI-driven businesses.
FAQs
What is an AI accelerator?
An AI accelerator supports AI-focused startups by providing resources like funding, mentorship, and networking opportunities to help them grow and succeed.
How do AI accelerators differ from traditional startup accelerators?
AI accelerators cater specifically to AI startups, offering specialized support, mentorship, and resources tailored to the AI field.
How can an AI accelerator help my startup?
AI accelerators can offer funding, mentorship, networking opportunities, access to cutting-edge AI technology, and increased exposure and visibility.
How do I apply for an AI accelerator program?
Visit the accelerator's website for detailed information on their application process, requirements, and deadlines.
How long does an AI accelerator program typically last?
Do I need to relocate my startup to participate in an AI accelerator program?
Some AI accelerators may require relocation, while others offer virtual or hybrid options. Review the specific requirements of the program you are interested in.
What are the costs associated with participating in an AI accelerator program?
Costs can vary; some accelerators provide funding in exchange for equity, while others may charge a program fee or require startups to cover certain expenses. Research the specific terms and financial requirements of the program you are considering.
Read more:
Disclaimer
Any data, text, or other content on this page is provided as general market information and not as investment advice. Past performance is not necessarily an indicator of future results.