In Brief
AI video creation with only text comes to real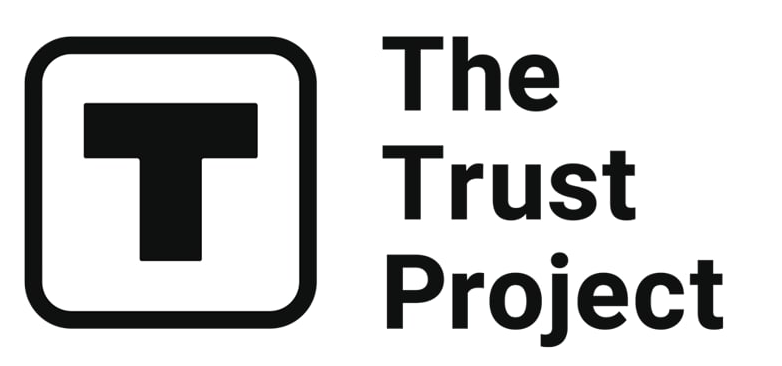 The Trust Project is a worldwide group of news organizations working to establish transparency standards.
Want to easily create funny videos from any description? You should then experiment with AI video generation tools. Unquestionably, AI is the future. AI video generators make it easy to make videos from any text. In only a few minutes, you can create high-level videos from text with a robotic presenter using an AI video maker.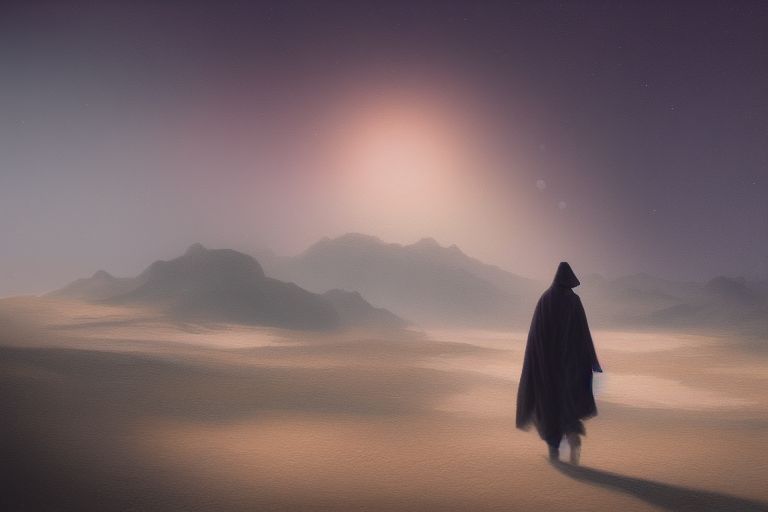 Stable Diffusion Videos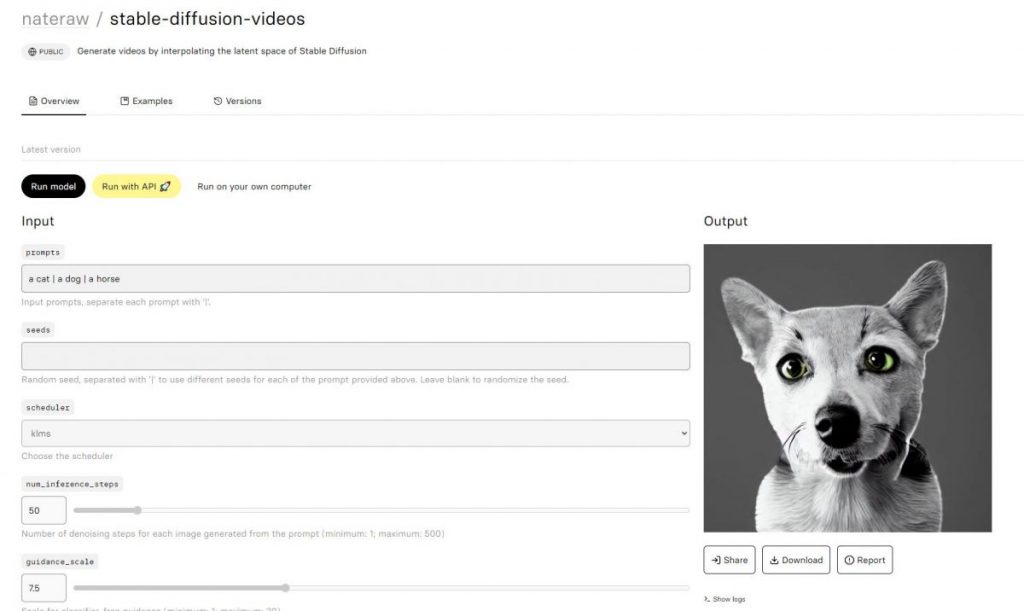 Stable Diffusion Videos is a free online text-to-video AI generator to make videos from prompts. You can see the video examples below:
Deforum Stable Diffusion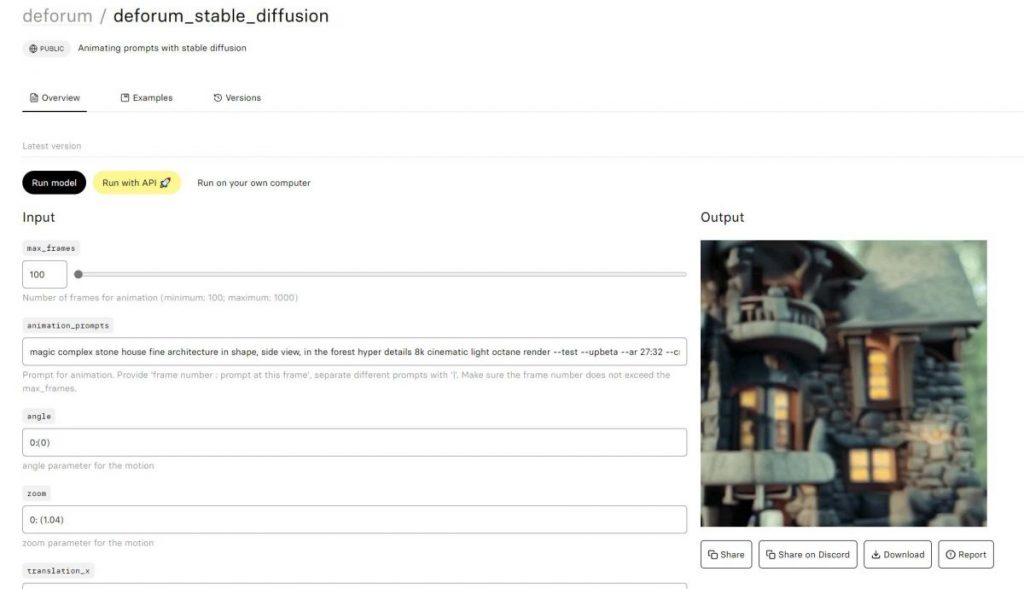 Another one text-to-video AI generator Deforum generates animations by constructing frames that take their forefathers into consideration. Using Deforum SD, it is now simpler than ever to produce coherent films and animations from Stable Diffusion outputs. Check the videos below for inspiration:
Make-A-Video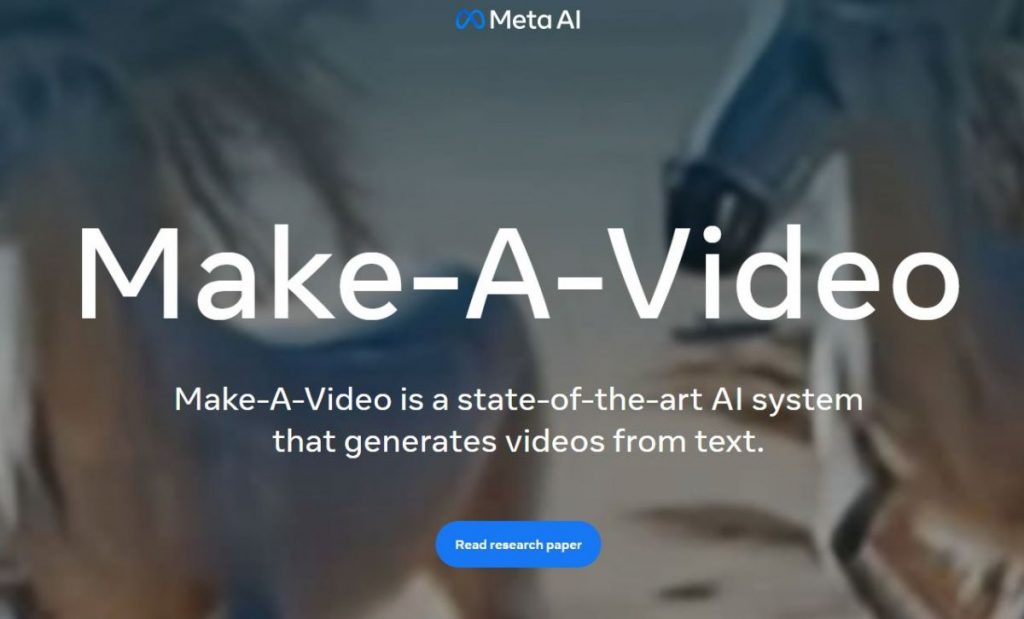 Make-A-Video a new AI text-t-video generator from Meta makes amusing short films with just a few phrases.
The research, which was created to enable text-to-video generation, is based on recent developments in text-to-image generating technology. In addition to text, photographs and other videos can also be used to make movies. Although a time axis has been added, this is still the same diffusion.
Using images and descriptions, the system learns how the world appears and how it is typically described. Unlabeled movies are also used to help students comprehend how the world operates.
With just a few words or lines of text, you may use this information to create funny, original videos that will help you bring your imagination to life.
VEED.io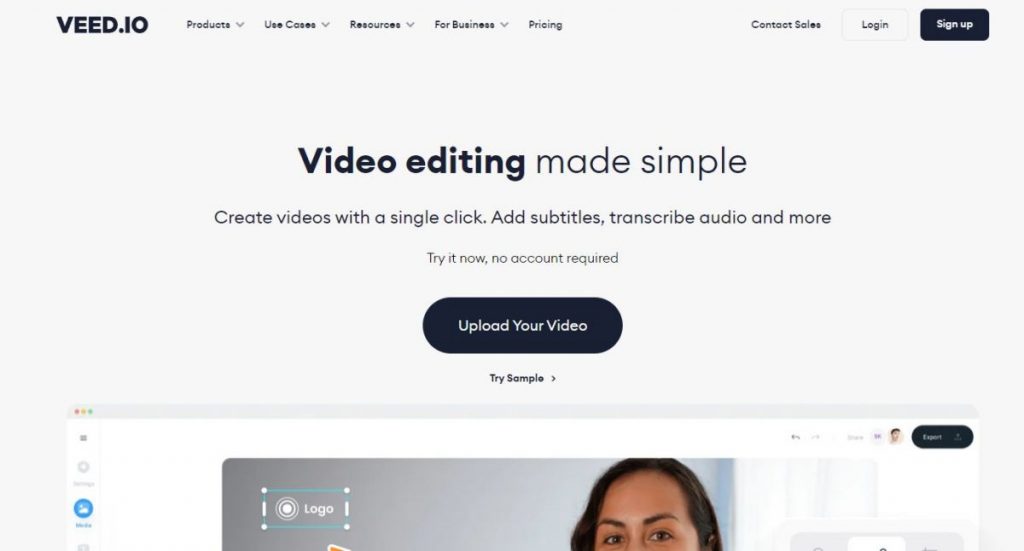 With the help of VEED.io's robust A.I. technology and user-friendly interface, you can quickly produce great videos online. It can be used as a video editor to chop, crop, add subtitles, and more, or to convert any text into videos.
Here's how it functions:
Choose a stock video or upload your own
You can edit the video by adding text, photos, etc.
Download and export the movie
Lumen5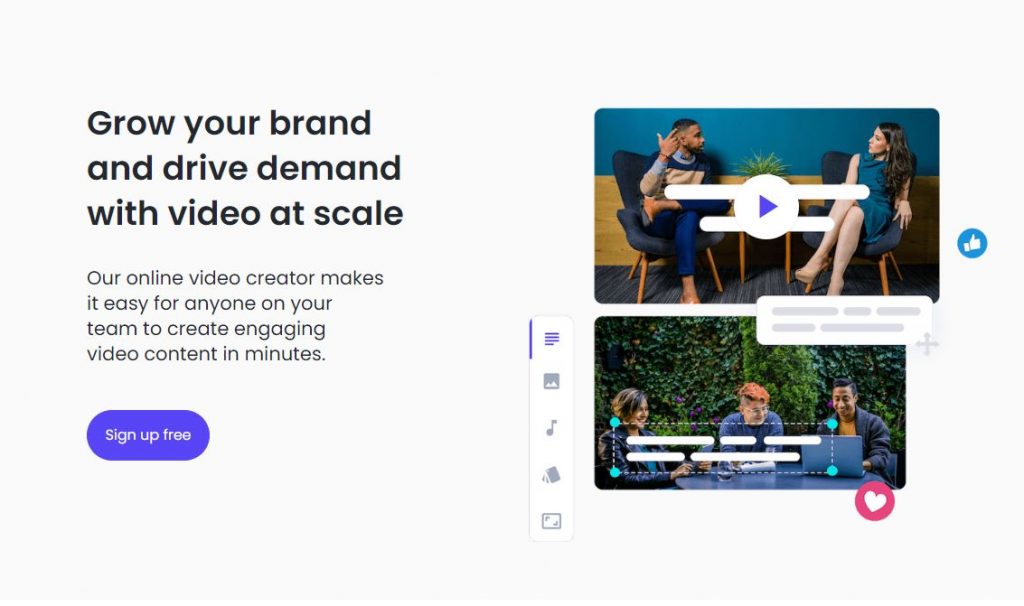 A fantastic online tool for producing AI films is Lumen5. For the purpose of producing quality video material, more than 800,000 users use Lumen5. The best thing about it is how simple it is to use and how little expertise in video editing is required. Artificial intelligence can let you quickly generate videos from scratch or from scratch in a matter of minutes.
Here's how it functions:
Type a script or text here.
Based on the screenplay, Lumen5 will automatically select the ideal audio and images.
You can upload your own text, music, and logos.
Download and distribute the movie
Designs.AI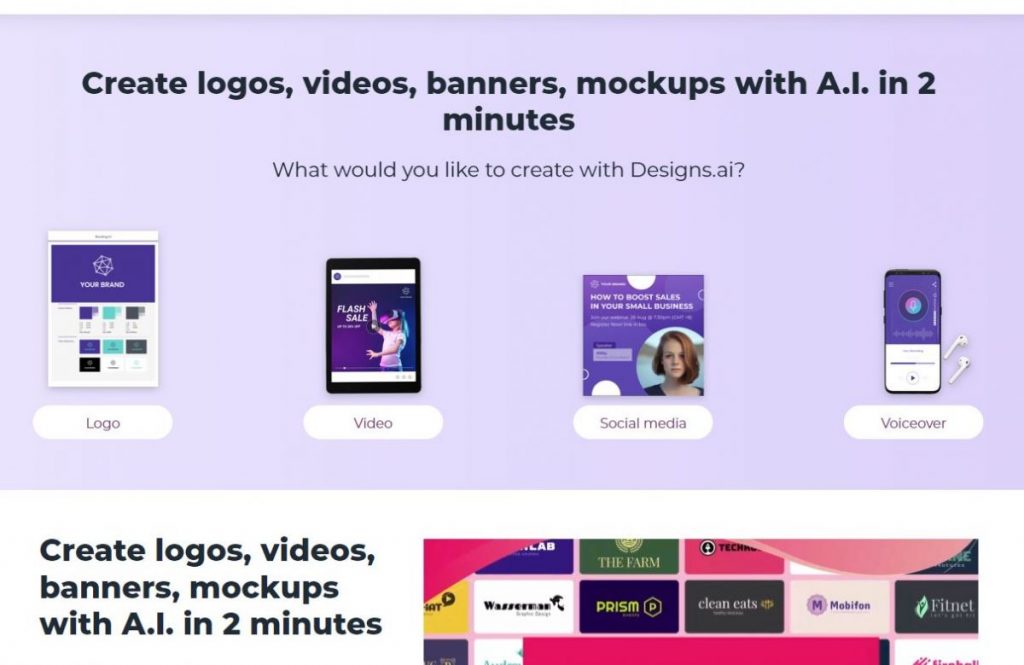 You may convert your blog entries and articles into interesting movies with the help of the amazing AI-powered content creation tool called Design.AI. It can also help you swiftly design logos, films, and banners.
Here's how it functions:
Insert your text or script first.
Choose an industry.
Choose a voice you prefer and a style of video.
The AI will immediately produce a video preview after this. After that, you can modify your video and add text and music to make it more visually appealing.
Synthesia.io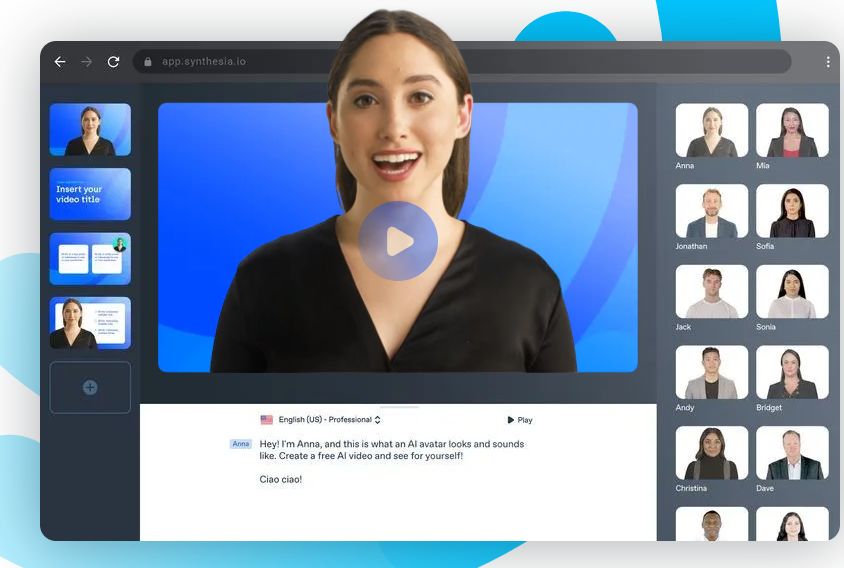 One of the amazing AI video generators is Synthesia, which makes it simple to make realistic AI videos in a matter of minutes. Syhthesia is a great option if you want to make budget-friendly videos that appear professional. To build your own AI video, follow these three simple steps.
Select your AI presenter first (Synthesia provides more than 40 avatars for your AI films; alternatively, you can make your own avatar).
Enter your AI video script secondly.
Third, create your AI video and then download, stream, or translate it.
InVideo.io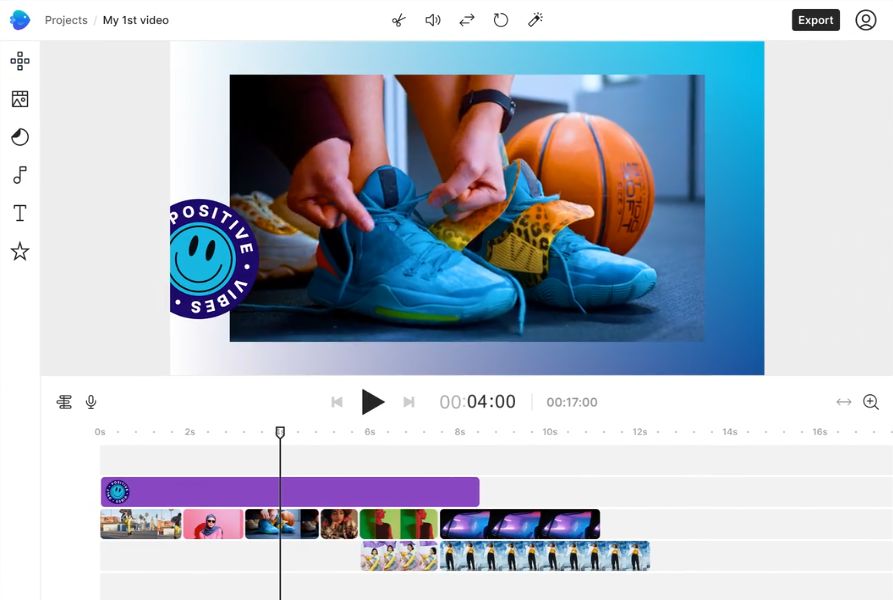 You can convert text into videos using the effective video editing program InVideo. You can use more than 5000 layouts, iStock media, a music library, filters, and other features.
For simple video conversion of text-based information, InVideo provides more than 50 AI-powered themes. From their library of 5000+ configurable templates, you may make all different types of videos, including video commercials, promos, YouTube videos, intros, and more.
You must choose any template or theme and type any text when creating videos. That's it; you can quickly create an incredible AI video with that script. You can add media, such as audio, video, text, and more.
Read related articles:
Disclaimer
Any data, text, or other content on this page is provided as general market information and not as investment advice. Past performance is not necessarily an indicator of future results.