10 Best Free AI Stocks Photos and Images in 2023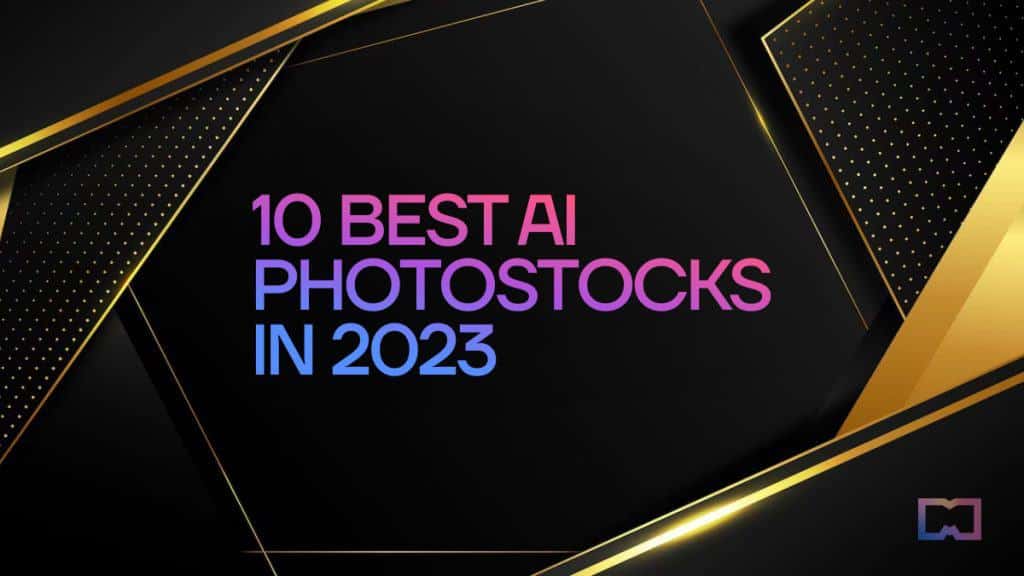 In Brief
This article explores the best 10 AI-powered stocks photo and images available in 2023
In the visually driven world, high-quality images are in high demand across various industries and applications. From marketing campaigns and website designs to social media posts and artistic projects, captivating visuals play a crucial role in capturing the attention of audiences and conveying compelling narratives. As the importance of imagery continues to rise, intergrating artificial intelligence (AI) in the realm of photography has revolutionized the way we source and utilize visual content.
This article explores the ten best artificial intelligence photo stocks available in 2023. The list includes Stock AI, Stockimg AI, Ghostly Stock, Impossible Images AI, Imagen AI, Jasper AI, Everypixel, Ximilar, Shutterstock, and Adobe Stock.
Best Free AI Stocks Photos and Images
Stock AI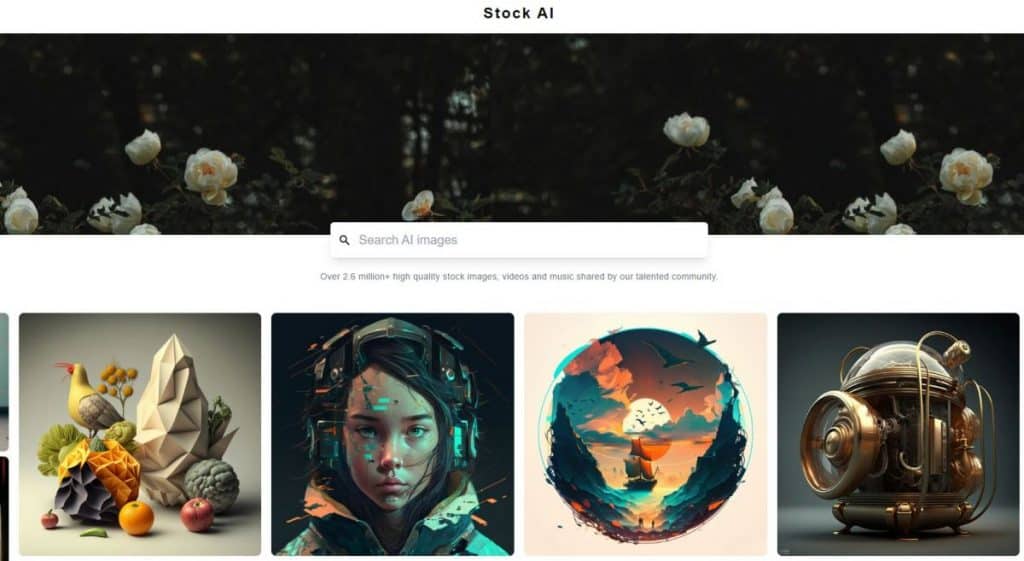 Stock AI is a web-based application that allows users to browse, download, and use millions of stock assets for free. Stock AI uses artificial intelligence to analyze, categorize, and recommend the best content for one's needs. Individuals can also search by keywords, filters, and tags to find exactly what they are looking for. In addition, the platform allows users to upload their work and share it with the community, earning credits and recognition.
Notably, with Stock AI, individuals can join groups, follow artists, comment on their work, and give feedback. Users can also participate in contests, challenges, and events to showcase their skills and win prizes.
Stockimg AI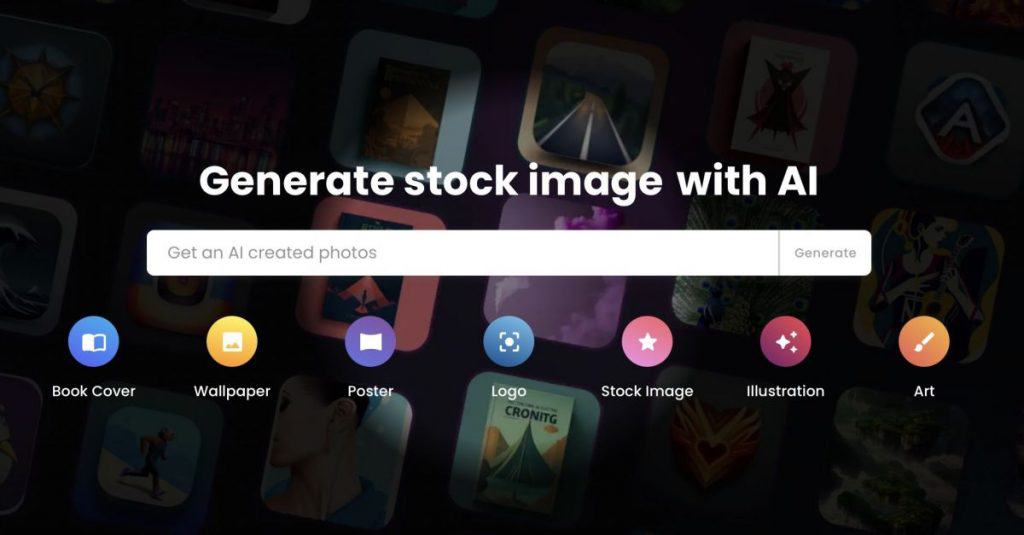 Stockimg AI is a platform that lets users generate unique and high-quality images using artificial intelligence. Individuals can generate a logo, a poster, a book cover, or any other design in minutes. To generate the desired image, customers must type a description of what they want, and Stockimg AI will do the rest. Users can also tweak the prompts and regenerate images until they are satisfied with the result. Stockimg AI is the ultimate solution for graphic designers, marketing agencies, web design agencies, and anyone who needs stunning visual content for their brand.
The platform offers a free plan, which includes one image credit per month; a starter plan, which costs $9 per month and includes 3,000 image credits. Then, there is a premium plan, going for $29 per month, and the unlimited plan, which currently costs $59.
Ghostly Stock

Ghostly Stock is a free AI-powered image generator that lets users create stock photos with just a few words. Individuals can generate various graphics, including a photo for a blog, website, and social media. GhostlyStock uses Stable Diffusion, an advanced AI algorithm that can generate realistic and diverse images from text descriptions. Individuals can add keywords to specify the style, mood, color, or perspective of the image.
Notably, users can download any image they like without paying any fees or royalties. In addition, they can edit, modify, or remix the images.
Impossible Images AI

Impossible Images AI is an online image generator that uses artificial intelligence to produce stunning visuals based on users' input. Individuals can either type a description of what they want to see, or upload an existing image and modify it with various effects. The tool will then generate a high-quality image that matches users' requests, or surprise them with something unexpected.
Creatives can use Impossible Images to generate logos, posters, flyers, banners, social media posts, and more. Users can also download and share their creations with others, or use them as inspiration for their work. Notably, the platform offers 100 image generation credits for free.
Impossible Images is powered by an applied AI research company Runway. It also offers other AI tools for video, audio, and text generation and manipulation.
Imagen AI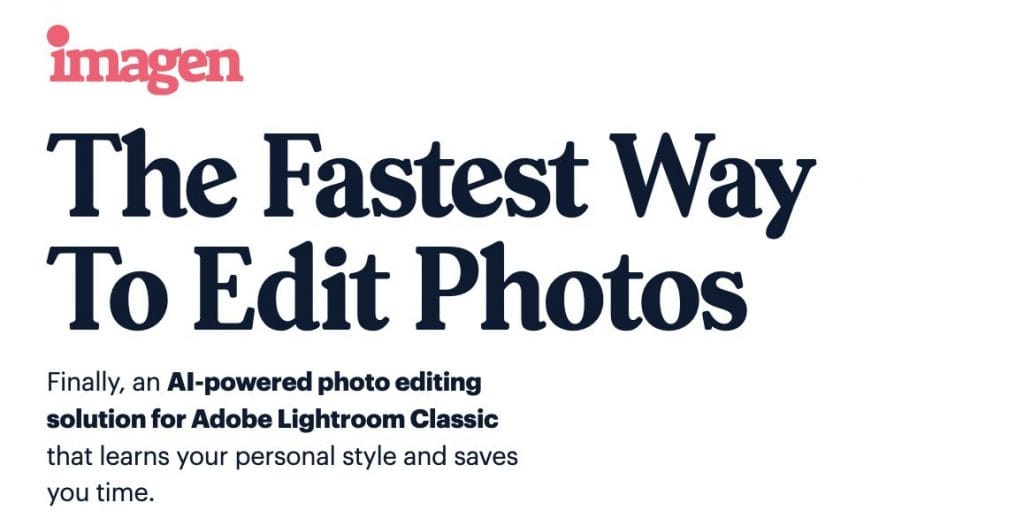 Imagen AI is an artificial intelligence-powered personalized photo editing assistant that learns the user's style and applies it to their photos in Adobe Lightroom Classic. It analyzes individuals' previous photo edits and creates their Personal AI Profiles, which you can then apply to the Lightroom catalog in less than half a second per photo.
The AI Profile can adjust parameters such as white balance, exposure, color correction, and more, based on users' chosen editing style and what the photo needs. The platform also offers additional AI tools that help customers enhance their workflows. For instance, it features crop, straightening, subject mask, and culling. These tools can help individuals improve the composition, focus, and quality of their photos, and eliminate the ones that are not worth editing.
Individuals can download Imagen AI for free and get 1,000 free AI edits, with no credit card needed.
Jasper AI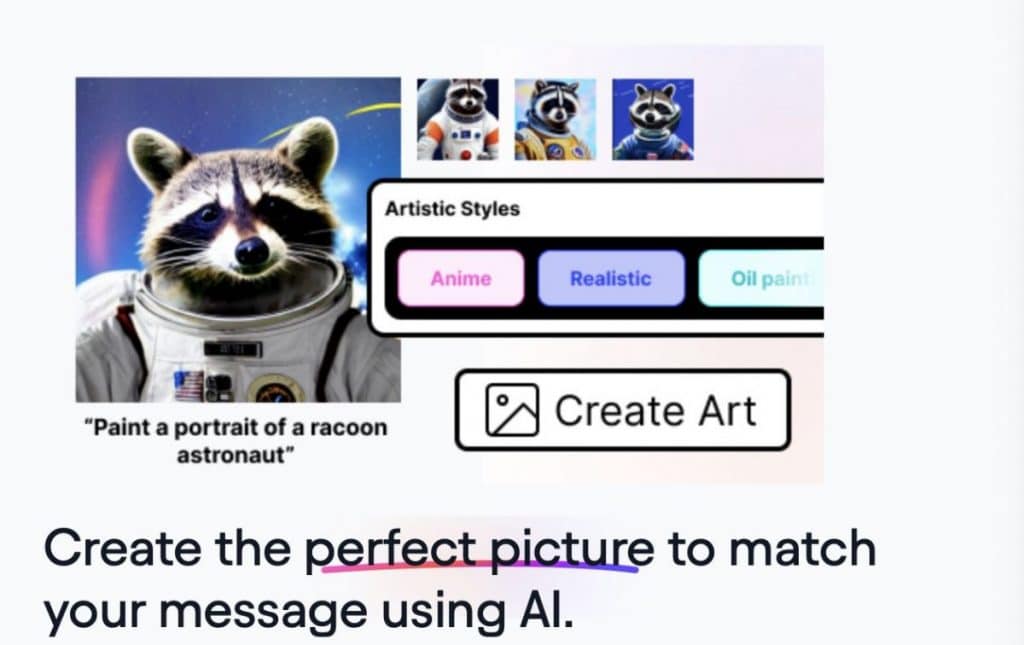 Jasper AI is a platform that allows users to create images and photos using artificial intelligence. The photo stock platform is powered by Jasper, the AI writer and art generator that can create content fast.
To generate a graphic, individuals must describe the image they want with as much or as little detail as they like. The platform then generates four high-resolution, royalty-free images to choose from. Users can also select additional styles for their image, such as the medium, artist, and mood. Notably, Jasper AI photo stock is integrated with Jasper's AI writing features, so users can easily create copy and images that work together seamlessly.
Individuals can try Jasper AI for free by signing up with Google or email.
Everypixel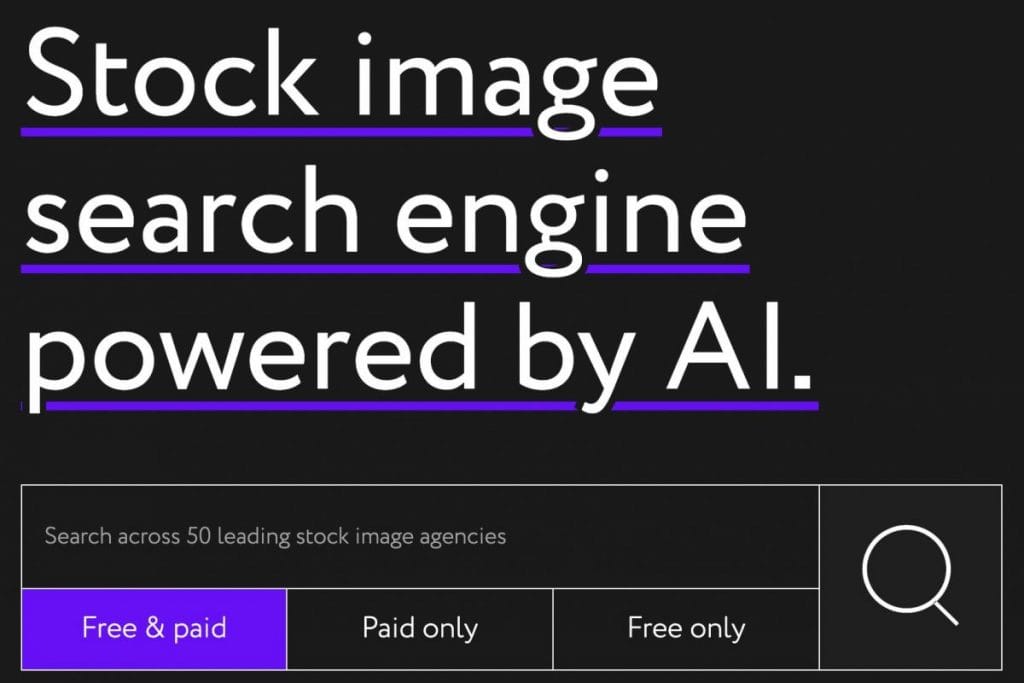 Everypixel is an AI-powered search engine for stock images. The platform allows individuals to find licensed images for the lowest price from more than fifty image sources. Users can also search for free images with the Creative Commons 0 license from 22 popular image websites.
Everypixel features an image curator algorithm that filters out bad stock photos and shows only the most relevant and fresh results. It also has search filters that let users refine their queries by color, orientation, size, quality, and more. More than that, individuals can upload existing images and search for a similar one or one of better quality.
In addition, the platform features a pattern generator that enables users to create unique patterns from a variety of tiles and elements.
Ximilar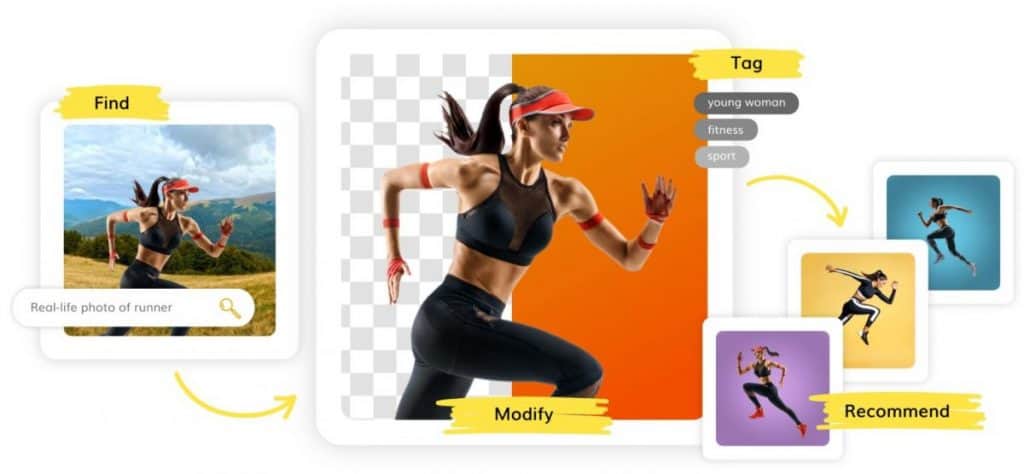 Ximilar is a company that provides visual AI solutions for various industries, including stock photography. The platform has several AI photostock features, including rich photo tagging powered by artificial intelligence. The tool allows users to automatically generate relevant keywords and categories for the photos based on their visual content. This feature can help creators improve the metadata of their photos, optimize their search engine ranking, and increase sales potential. Individuals can also use Ximilar's photo tagging to detect potential legal risks, such as copyrighted material or personal data, and avoid lawsuits.
Another feature that Ximilar offers is a visual search and similar images. This feature allows customers to find visually similar photos in their collection, based on an uploaded image or a URL.
Ximilar also provides a quality and beauty classification tool, which allows users to evaluate the sharpness, resolution, and visual quality of their photos based on AI models.
Shutterstock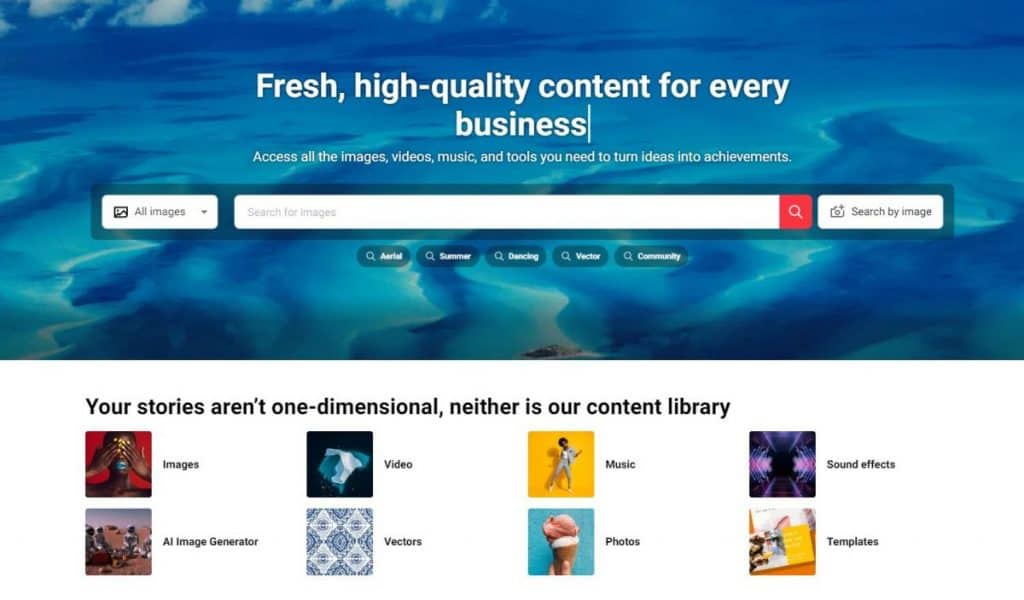 Shutterstock is one of the most well-known photo stocks. In early 2023, the platform launched Shutterstock Generate – an artificial intelligence-powered text-to-image generator. For this generative tool, Shutterstock partnered with ChatGPT developer OpenAI, which enables the photo stock website to use its Dall-E functionality.
"We're excited for Shutterstock to offer DALL-E images to its customers as one of the first deployments through our API, and we look forward to future collaborations as artificial intelligence becomes an integral part of artists' creative workflows,"

said the CEO of OpenAI, Sam Altman, in October 2022.
Notably, when individuals download the generated images, these are licensed by Shutterstock. Users can then edit the graphics with preset filters and other tools available on the platform's Creative Flow toolkit. It's worth noting that Shutterstock also accepts AI-generated art on its platform.
Adobe Stock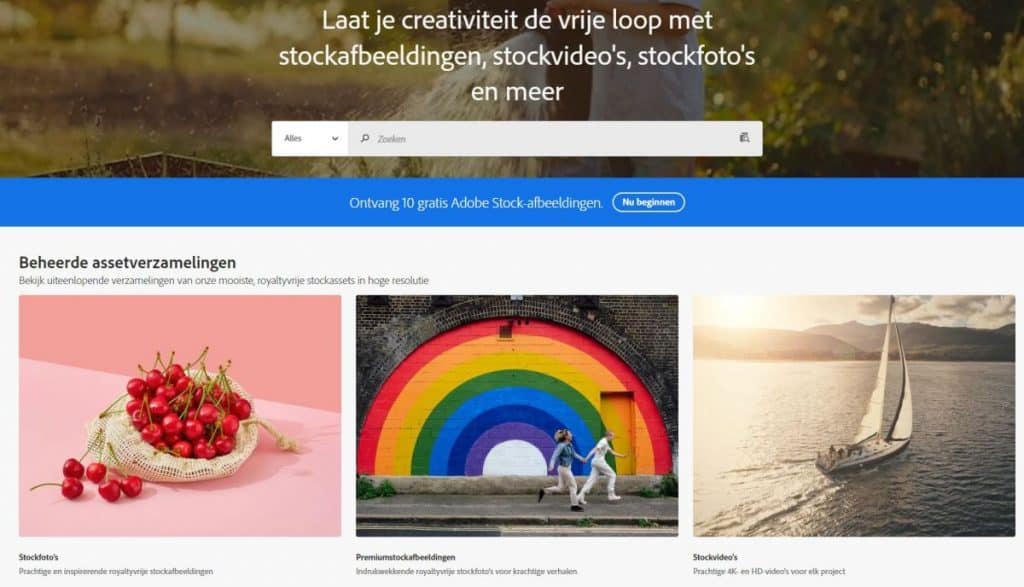 Adobe Stock is a platform that offers millions of high-quality images, graphics, videos, 3D assets, templates, and more for creative projects. Notably, the platform now accepts content made using generative artificial intelligence tools as long it meets the platform's submission standards. Individuals wishing to submit the images must label, title, and tag content as Generative AI illustrations. In addition, they should submit all generated images as illustrations and include the main subject of their prompt in the title.
More than that, the images should not be copied from existing sources and must be clear, sharp, and well-composed. The illustrations should have a reasonable level of detail and realism. Adobe invites creators to experiment with different prompts, parameters, and styles to create unique and varied illustrations.
Conclusion
In 2023, AI-powered photo stocks are redefining the way individuals search and utilize visual content. In this article, we have discovered the ten best AI photo stocks available today. With intelligent search capabilities, advanced editing tools, and generative AI functionalities, these platforms have ushered in a new era of efficiency, inspiration, and limitless possibilities for visual storytelling.
FAQs
Are there artificial intelligence photo stocks?
Yes, there are several artificial intelligence-powered photo stocks available today. Among these are Stock AI, Stockimg AI, Ghostly Stock, Impossible Images AI, Imagen AI, Jasper AI, Everypixel, Ximilar, Shutterstock, and Adobe Stock. 
Can I upload an AI-generated image on a photo stock?
Yes, you can. Several photo stocks, including Adobe Stock and Shutterstock, allow users to upload AI-generated images. 
Which photo stock platform has an AI-powered search? 
Several photo stock platforms feature an AI-powered search. Some of these are Everypixel, Ximilar, and Stock AI. 
Read more:
Disclaimer
Any data, text, or other content on this page is provided as general market information and not as investment advice. Past performance is not necessarily an indicator of future results.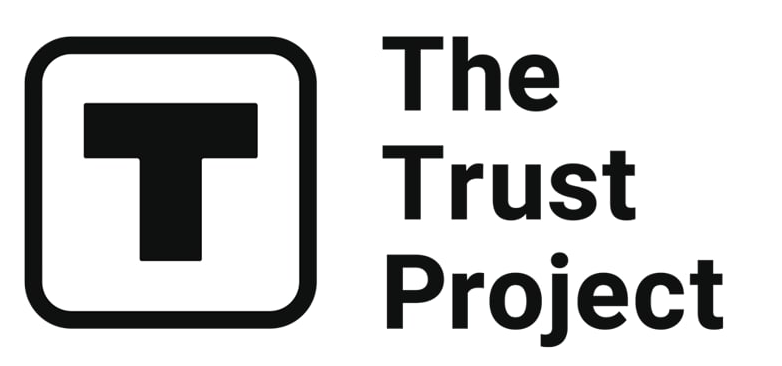 The Trust Project is a worldwide group of news organizations working to establish transparency standards.
Valeria is a reporter for Metaverse Post. She focuses on fundraises, AI, metaverse, digital fashion, NFTs, and everything web3-related.Valeria has a Master's degree in Public Communications and is getting her second Major in International Business Management. She dedicates her free time to photography and fashion styling. At the age of 13, Valeria created her first fashion-focused blog, which developed her passion for journalism and style. She is based in northern Italy and often works remotely from different European cities.You can contact her at [email protected]
More articles


Valeria is a reporter for Metaverse Post. She focuses on fundraises, AI, metaverse, digital fashion, NFTs, and everything web3-related.Valeria has a Master's degree in Public Communications and is getting her second Major in International Business Management. She dedicates her free time to photography and fashion styling. At the age of 13, Valeria created her first fashion-focused blog, which developed her passion for journalism and style. She is based in northern Italy and often works remotely from different European cities.You can contact her at [email protected]
Hot Stories
by Victor Dey
September 21, 2023
by Damir Yalalov
September 21, 2023
by Agne Cimermanaite
September 21, 2023
by Damir Yalalov
September 21, 2023
Latest News
by Cindy Tan
September 21, 2023
by Agne Cimermanaite
September 21, 2023
by Cindy Tan
September 21, 2023
by Cindy Tan
September 21, 2023