Ken Timsit, Head of Cronos Chain & Cronos Labs, Discusses the Intersection of Web3 and AI

With over two decades of experience in fintech, Ken Timsit has an impressive track record of driving digital transformation programs at leading banks and capital markets firms. He began his career at The Boston Consulting Group and has served as a Partner and Managing Director in Paris, New York, and Singapore.
Prior to joining Cronos in 2021, Timsit was the Chief Revenue Officer at ConsenSys, a leading Ethereum tech company that is responsible for the creation of MetaMask and Infura. During his five-year tenure at ConsenSys, Timsit played a key role in driving the company's growth and expanding its global footprint.
In his current role as the head of Cronos Labs, Timsit leads the R&D and ecosystem development arm of the Ethereum-compatible layer-1 blockchain network, Cronos. Given his decades of experience in fintech, Timsit's current role is a natural extension of his professional journey. As he sees it, the crypto ecosystem is fundamentally about building the financial rails of tomorrow.
In addition to his blockchain expertise, Timsit is also knowledgeable about the intersection of blockchain and AI. Recognizing the potential for these two technologies to work in tandem, he shares his insights on the potential applications of these technologies.
What piqued your interest in the web3 space, and where did you first hear about it?
I first learned about blockchain technology when I was a consultant to financial institutions in Southeast Asia, working on mobile consumer remittances, digital distribution of financial products, wholesale payments, and cross-border capital markets. In all these areas, blockchain technology was being investigated as a way to unlock efficiencies.
I was also traveling a lot for business during that time, carrying a dozen currencies in my wallet and experiencing the pain of bank account opening and termination every time I relocated. The promise of crypto, and its digitally native and global financial rails, was all the more appealing to me.
Can you discuss your understanding of the intersection between AI and blockchain and how it can be applied in the areas of DeFi, GameFi, and SocialFi?
In DeFi, AI can help users to describe investment strategies or issue trading instructions using natural language. AI can also help to avoid crypto scams by running fraud detection algorithms. Finally, it is possible that AI could generate and back-test trading strategies, but it does not look like we are there yet, even in traditional equity markets.
Conversely, DeFi can help AI to do business, for example, by enabling bots and IoT devices to transact with each other as compensation for services rendered, invest their treasury and/or insure their users against mistakes. For example, it would be interesting to see ecosystems where AI-based bots are required to stake assets so that, if they make mistakes that result in losses for human users, the staked pool can be used as an insurance fund to compensate users.
In GameFi, we are going to see lots of AI-generated content and NFTs triggered either by user prompts or gameplay events. We can also expect AI to help generate more entertaining non-player characters than what is usually the case, even in casual games.
In SocialFi, we will see identity frameworks and tools that help users to identify fellow humans in hybrid human/AI ecosystems. Web3 can also help to define and implement strict governance rules for AI and the underlying data.
The big picture is that, in a global hybrid world of humans and robots, it will be very challenging to rely on trust and morality to do business with each other. The tools of crypto are well suited for the creation of a trustless economy, where we can at least rely on immutable code to tell us what to expect from other parties.
What are some of the successful examples of real-world use cases at the intersection of AI and web3 you've seen?
The journey has just begun, but there are already quite a few real-world use cases. Firstly, AI and machine learning are used successfully in identity verification and fraud detection by major crypto exchanges.
Secondly, AI is already used by software developers to increase productivity by suggesting code auto-completion (Github, Tabnine), scanning code for bugs, and generating test scripts. These tools are going to enhance the ability of very small teams to create massively scalable product innovation, which was already impressive before AI when you look at what teams like Uniswap, OpenSea, and Cronos have achieved.
Thirdly, there are several examples of web3 products using generative AI to enable users to customize NFTs. Unstoppable Domains has a feature in beta, and several startups are launching new products on the Cronos chain in the coming weeks. However, there is also some fatigue going on as our trained eyes are improving at recognizing AI-generated images and text, leading many of us to skip them like we skip ads.
With fraud plaguing the DeFI space, how can AI be used as a fraud prevention tool?
Fraud is a broad term that encompasses many types of behaviors. There are various degrees of fraud. The crypto industry has already made huge progress when it comes to combating the most obvious ones. Given that all transactions can be monitored on public blockchains, it is now possible for many law enforcement agencies to follow the money flow and prosecute money laundering, theft, and misleading promotion.
AI can equip application creators and users with additional tools to enable them to manage all kinds of risks at their own level in real-time. This will include tools to detect scams by analyzing the published links and social media footprint of newly created projects, but also tools that allow software developers to create more robust code to avoid hacks and market manipulations.
Platforms for AI-powered avatar creators and emotes for virtual worlds have been launched lately. What impact do you see this having on the overall gaming and metaverse experience?
The confluence of AI and blockchain will enhance the overall gaming and metaverse experience by injecting greater interactivity within shared virtual spaces. By leveraging AI to create avatars and emotes, users are afforded greater customization options by way of physical movements, voice characteristics, and facial expressions.
AI-powered avatars are not going to magically solve the viability problem of some virtual worlds that do not have intrinsic entertainment value or tangible utility. But there is certainly a demand for enhanced customization features, just like there is a market for selfie editing on Facetune and bunny ear filters on Zoom.
When it comes to SocialFi, how can AI aid in building identity frameworks and tools to help users identify fellow humans in hybrid human/AI ecosystems, and what role do you see this playing in the SocialFi space?
The emergence of AI and bots will create a need for identity tools for application creators and other parties to ascertain if they are transacting with fellow humans. The solutions to this need are not straightforward, and we are likely to see an arms race between bot creators and bot detection tools, both enabled by AI, similar to what we are seeing more broadly in cybersecurity.
For example, AI makes it possible to run proofs of humanity efficiently, whereby users are asked to complete certain movements and say certain phrases in front of a webcam. However, AI also makes it possible to generate avatars and simulate human speech. It is important to keep in mind that stringent proof requirements may exclude people with certain disabilities or without access to certain documentation or equipment, so they need to be enforced with caution.
Can you discuss any upcoming projects or initiatives that Cronos Lab is currently working on in the intersection of AI and web3?
At the protocol level, we are looking into what it means for a decentralized protocol to support the infrastructure needs of AI. This could include SDKs to power micro-transactions between AIs, marketplaces for access to decentralized computing capacity, or consensus algorithms to decentralize the labeling of datasets needed by machine learning.
At the app level, we are encouraging innovation in our key verticals of DeFi, GameFi, and SocialFi. The core value proposition of the Cronos chain to startups is its large addressable user community of more than 80 million people worldwide. These users are early adopters, and they are a great audience for an early-stage product to test and iterate on for product-market fit.
Finally, the Cronos Accelerator Program and the Cronos Ecosystem Grants program are explicitly calling for applications by projects working at the interplay of AI and web3.
What do you think about the hype surrounding AI-related crypto tokens?
The hype is understandable and commensurates with the size of the value creation potential of the startups that will manage to successfully address user needs using blockchain and AI. However, we are at an early stage, and I have not seen robust products yet. The most promising teams are probably building right now rather than launching tokens.
As the head of Cronos Lab, how do you prioritize innovation and experimentation while ensuring practical and viable solutions for clients and partners?
It is important to note that sustainable business models are developed over the course of many months. While product development is inevitably impacted by uncertainty within the market, Cronos prioritizes long-term ecosystem enhancement, and as such, we look to bolster the community with a stream of consistent and steady support.
GameFi serves as an apt example of the extended product development lifecycle in the space. Currently, only 31% of all GameFi projects are playable, while 64% remain under development, which indicates a prosperous pipeline of launches in the coming months and years.
Our goal at Cronos is to lay the groundwork for the future of the space by fostering innovation within our community at a consistent pace.
What are the most challenging aspects of your role, and how do you overcome these challenges?
The lack of understanding and support of our industry by lawmakers and regulators is a challenge. This was made worse by the behavior of highly visible bad actors among centralized crypto exchanges, lenders, and funds. More dialogue is needed, and as an industry, we need to raise the bar very significantly.
How does Cronos Labs work with app creators to foster a sustainable DeFi, NFT, and web3 gaming ecosystem?
Our support ranges from financial incentives, technical support, marketing support, and investor introductions to ensure sustainable business growth trajectories. The Cronos Accelerator Program, of which the second cohort is set to launch on April 24, is a structured ten-week launchpad that provides strategic mentoring.
In addition, Cronos Labs will provide cohort participants an immediate stipend of US$30,000, plus up to US$300,000 in follow-on investments. Our ecosystem grants, which are targeted at developers of decentralized applications, tooling, or infrastructure, help with the achievement of specific milestones such as product launches.
While ongoing market volatility creates an uncertain landscape for builders and creators, our core principles of fostering our community remain unchanged.
What plans does Cronos Labs have in the near future, and how do you see them evolving to meet the changing needs of the web3 space?
From hackathons and ecosystem grants to Accelerator and Incubator Programs, Cronos Labs is focused on holistically scaling innovation within the Cronos ecosystem to help propel the widespread adoption of web3 and onboard the next billion users. We're currently in the midst of accepting applications for our recently announced second cohort of our flagship US$100M-backed Cronos Accelerator Program, which targets early-stage startups in the areas of DeFi and GameFi.
We are also attending the world's largest game conference (Game Developers Conference) at the end of March and will invite a number of startups to share our space in the Cronos booth.
Where do you think we could see web3 and AI in the near future? What do you see as the biggest opportunities for growth and innovation in these spaces?
I would say that the priority and biggest opportunity is the delivery of use cases that have tangible benefits to end-users, primarily around global storage and peer-to-peer transfer of digital value. Technologies like web3 and AI are just tools to do the job.
Any other web3 and AI-related industry issue you would like to talk about?
The innovation potential of our industry is tremendous; however, the associated hype and buzzwords can lead users to make decisions that they later regret because of the fear of missing out. We encourage every reader to focus their attention on a few projects that they understand well and to seek advice from friends, family, and the community when something sounds too good to be true.
Read more:
Disclaimer
Any data, text, or other content on this page is provided as general market information and not as investment advice. Past performance is not necessarily an indicator of future results.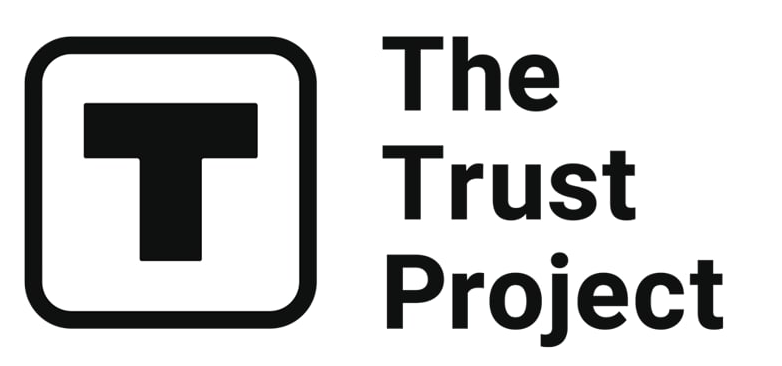 The Trust Project is a worldwide group of news organizations working to establish transparency standards.
Cindy is a journalist at Metaverse Post, covering topics related to web3, NFT, metaverse and AI, with a focus on interviews with Web3 industry players. She has spoken to over 30 C-level execs and counting, bringing their valuable insights to readers. Originally from Singapore, Cindy is now based in Tbilisi, Georgia. She holds a Bachelor's degree in Communications & Media Studies from the University of South Australia and has a decade of experience in journalism and writing.Get in touch with her via [email protected] with press pitches, announcements and interview opportunities.
More articles


Cindy is a journalist at Metaverse Post, covering topics related to web3, NFT, metaverse and AI, with a focus on interviews with Web3 industry players. She has spoken to over 30 C-level execs and counting, bringing their valuable insights to readers. Originally from Singapore, Cindy is now based in Tbilisi, Georgia. She holds a Bachelor's degree in Communications & Media Studies from the University of South Australia and has a decade of experience in journalism and writing.Get in touch with her via [email protected] with press pitches, announcements and interview opportunities.
Hot Stories
by Cindy Tan
September 29, 2023
by Nik Asti
September 28, 2023
by Damir Yalalov
September 27, 2023
by Victor Dey
September 27, 2023
Latest News
by Agne Cimermanaite
September 29, 2023
by Agne Cimermanaite
September 29, 2023
by Cindy Tan
September 29, 2023
by Cindy Tan
September 29, 2023