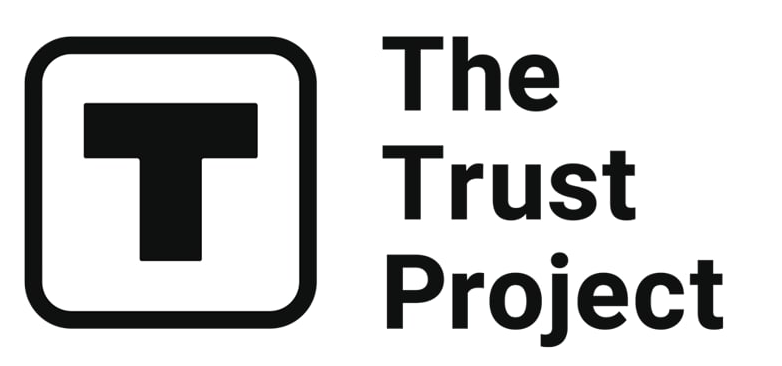 The Trust Project is a worldwide group of news organizations working to establish transparency standards.

Web3 projects have been getting traction globally. Sergey has talked to Yuji Kumagai, a general partner of Singapore-based web3 VC fund Emoote, about the Japanese web3 landscape and tech developments in the entertainment, media, and lifestyle sector. While Japan hasn't seen massive adoption of web3 just yet, Yuji believes this could change soon, especially if businesses capture the unique culture of Japan and build on it.
What is Emoote? Tell me more about Akatsuki. What are you focused on? Who are your teammates?
Emoote is a web3 VC fund based in Singapore. It is a CVC of a listed Japanese digital entertainment company Akatsuki. Akatsuki develops intellectual property (IP) businesses, including mobile games and webtoons, and has great relationships with Japanese IP holders and game publishers.
Emoote was founded in 2021, and it focuses on entertainment, media, and lifestyle. We've already invested in more than 30 web3 projects worldwide, including STEPN, BreederDAO, EthSign, and YGG Japan.
I founded Emoote with Comugi, editor-in-chief of coindesk JAPAN, and Mai Fujimoto, known as "Miss Bitcoin" and has a wide range of knowledge and a global network. We concentrate on three issues.
Token Economy: Tokenomics empowers entertainment and creators.
Emotional Value: Emotional value is the most important thing for consumer projects to create a sustainable ecosystem.
Asia-Focused: Asia would be the largest market in web3.
How has the Japanese entertainment industry adapted to the emergence of web3 technologies, and how do you see it evolving in the future?
Several major game publishers like Square Enix and Sega have announced blockchain game development. I know many other companies either considering and starting game development using non-fungible and fungible tokens.
Web3 entrepreneurs and builders, rather than those working in web2, tend to move abroad to create global projects and choose places like Singapore, Dubai, and the United States to work on their projects. It is a great pleasure to see an increase in the number of entrepreneurs competing globally.
Luckily, Japan has not suffered much from the 2022 crypto market crash, so 2023 may be a big opportunity for Japanese people and companies to create the next infrastructure and applications.
However, there are still some challenges. For example, Japan lags behind other countries in web3 because of our mindset and regulation. As Japan has a sufficiently large domestic market, I think the software industry has been primarily domestic until now. For that reason, we need more global thinking and experience. There are also some regulatory obstacles regarding legal, accounting, and tax issues.
How does the Japanese crypto market compare to other regions, and what unique challenges and opportunities does it present?
Tokyo is one of the world's largest entertainment cities and has many great creators in various fields, such as games, anime, movies, and music. Even a trend as big as web3 can only change a city's culture slowly. In other words, the entertainment culture that has been cultivated so far will enable us to develop new web3 applications and content that is not only aimed at the Japanese audience but is anticipated globally.
For example, many Japanese IPs, such as Mario, Pokemon, Dragon Ball Z, and Naruto, are known worldwide. We enjoy it not because we want to make money but because of its emotional value: We like the characters or the story. While sustainability is believed to be a serious problem in web3, emotional value makes tokenomics sustainable through token utility and token burn.
Do you know the genre called VTuber, which uses avatars for videos and live streaming? VTuber culture has been unique to Japan in recent years. By incorporating new technologies and concepts like DAO and AI, VTuber culture may become a collaborative form of entertainment created by creators and fans.
What are some notable examples of Japanese companies or projects that are making an impact in the web3 space?
It is very important for web3 that Square Enix President Yosuke Matsuda speaks positively about blockchain games in his New Year's letter.
Overall, Japanese projects are still under development, and only a few are world-famous. However, I have high hopes for some, and I would like to discuss a couple of unique projects. Astar is deployed on Polkadot and is now a smart contract platform for multi-chain. They partner not only with big Japanese companies but also with global web3 projects. Oasys is a blockchain for games, and its validators consist of top-tier game publishers and developers from Japan and Asia.
As mentioned above, several entertainment companies and entrepreneurs are planning to enter this market, and I hope Japanese projects will change the world soon.
In your opinion, what sets Japan apart in terms of its approach to and adoption of web3 technologies?
There are two reasons why Japan may see mass adoption of web3 technology.
The first is the strength of Japanese IP creation. Azuki, a popular NFT collectible, is not a Japanese project, but it's made up of characters created in a very Japanese anime style. Japanese entertainment culture has influenced many creators worldwide and has become popular with consumers. Numerous pirated NFTs of Japanese IP prove just that.
Of course, there are equal opportunities for creators anywhere in the world, but what will happen if the creators who have been creating Japanese culture start really working on NFTs? I'm really looking forward to it.
The second is the size of the Japanese entertainment market. STEPN, one of the most popular move-to-earn apps and part of Emoote's portfolio, is a good example. Japan is one of the biggest markets for STEPN, which was a big factor in the early spread of the app through Twitter and other means. Japanese users didn't just play the game; they bought expensive NFTs and invested in governance tokens to support the project. This willingness to consume and invest will encourage not only Japanese people to launch Web3 projects for the domestic market but also encourage overseas projects to enter Japan.
I believe that both the Japanese culture and the characteristics of the market offer great opportunities for Japan.
How do you see the Japanese government and regulatory environment affecting the development of the web3 market in Japan?
Japan used to be one of the largest markets for crypto. Everything changed in 2018 when, in response to the market collapse triggered by hacking incidents, the government introduced very strict regulations.
On the one hand, Japanese companies now find it difficult to issue their own tokens. A huge issue is taxes. Japanese companies must pay taxes on unrealized gains at the end of the year. Tokens you issue are also subject to this, so taxes are incurred immediately after issuance. These regulations are going to be changed.
On the other hand, regulations have also had positive effects. For example, due to the collapse of FTX, there is a great concern that customers worldwide will not get their assets back. However, in Japan, companies are required to manage customer assets separately, so according to FTX Japan's announcement, Japanese customers' assets are safely protected.
At Emoote, we will do our best to make Japan's regulations go in the right direction. We hope the day will come when more builders from all over the world will expand into the Japanese market, just like the Japanese go global.
Are there any specific trends or developments in the Japanese web3 market that you think will be particularly noteworthy in the coming years?
The keyword is "Creator Economy." My focus is on Asian-specific consumer applications and platforms. For instance, live-streaming applications are popular in Japan, where streamers earn money from fans tipping through live-streaming. This is truly Asian culture. We would like to update these applications with web3 tech.
I am also very interested in fanfiction and fanart. Many illustrators and manga creators create fanfiction inspired by their favorite IP. It's a culture to be proud of, but it also raises the issue of licensing. web3 will give them digital ownership so that collaborations between original authors and fans are made possible, and all contributors are rewarded.
I am looking forward to the projects we Japanese people and builders who love Japanese culture will accelerate.
How can western companies and investors best tap into the opportunities in the Japanese web3 market?
I think there will be great opportunities for overseas projects and investors to explore the Japanese market in the next few years.
First of all, Japan is a major economy. Many consumers have high digital entertainment literacy, especially mobile, and are highly motivated to consume content and services. This is good news for service providers. If you want to develop projects for the Japanese market, I recommend hiring a country manager first. It is a very different market from the West due to language and cultural issues.
Next is investors. There are few web3 investors in Japan due to regulations and their mindset. However, the number of web3 builders is gradually increasing, and the Japanese are very good at creating entertainment and media projects, so overseas investors should use their own knowledge and networks to help Japanese projects enter the global market. As I said, Japan is unique, so I recommend setting up a local office or collaborating with a local VC.
We at Emoote will continue to incubate the Japanese web3 project and support them to take off globally from Japan. Please feel free to contact me if you are interested.
How is the entertainment industry in Japan incorporating AI technologies in its operations and content creation?
First, the game industry has a big chance to use AI. There are already cases where AI has been introduced for in-game image generation, NPC (Non-player character) balance adjustment, test automation, etc. By automating tasks that have been done manually until now, it is possible to create even more advanced game operations and new forms of entertainment that make use of creativity and logic unimaginable to humans.
The way comics and anime are made may also change significantly. Conventional comic production requires writers, editors, and designers, but if you have an idea as a writer, you may be able to replace other parts with AI. You might be able to do things that once were possible only if you belonged to a big studio or publisher. Especially in areas like Japan, where fanfiction is thriving, new content will be born.
Translation technology plays an important role in connecting with the world in real time. Fans worldwide will be delighted to see Japanese content deployed overseas in real time. Furthermore, in recent years, the live functionality of entertainment has become important. Conversations between online game players and live streaming of gameplay are prime examples. Real-time translation will allow people with different languages to connect more seamlessly and experience new entertainment.
How do you see the role of AI evolving in the Japanese economy and society in the future?
I can think of two possibilities.
The first is AI as a workforce. One of the serious social problems in Japan is the declining birthrate and aging population. A report predicts that Japan's working population will shrink by 40% from 2020 to 2065. Replenishing the labor force with AI is indispensable in all industries, such as retail stores, transportation, restaurants, education, and medical care. As seen in TOYOTA's KAIZEN, Japan's business improvement capabilities are noteworthy even from a global perspective, so we expect Japan to lead the world in terms of how AI can be used in the field.
The second is AI as a means of communication for well-being. For example, what would happen if Sony's Aibo was equipped with AI? It may give you a different enjoyment of life than an animal pet. It may be a good conversation partner for the elderly due to the shortage of care workers. In Japan, there is a culture of manga and anime that gives robots personality and character, such as Astro Boy. The box-shaped smart speaker and the dog-shaped Aibo represent the big difference between the West and Japan.
I hope that Japan will produce AI technology that not only provides a workforce but also enriches people's lives.
Yuji Kumagai is a general partner of Emoote, a Web3 VC fund based in Singapore that focuses on entertainment, media, and lifestyle. Emote has invested in projects like STEPN, BreederDAO, EthSign, and YGG Japan.
Yuji Kumagai is a serial entrepreneur who founded three entertainment and media companies. As an investment director, he contributed to Akatsuki, a Japanese digital entertainment company that is involved with startups in the US, India, and Japan. He acted as COO of a media company founded in 2013, which was acquired by DeNA, a large Japanese mobile game company.
Disclaimer
Any data, text, or other content on this page is provided as general market information and not as investment advice. Past performance is not necessarily an indicator of future results.