Top 10 most expensive NFT sales ever recorded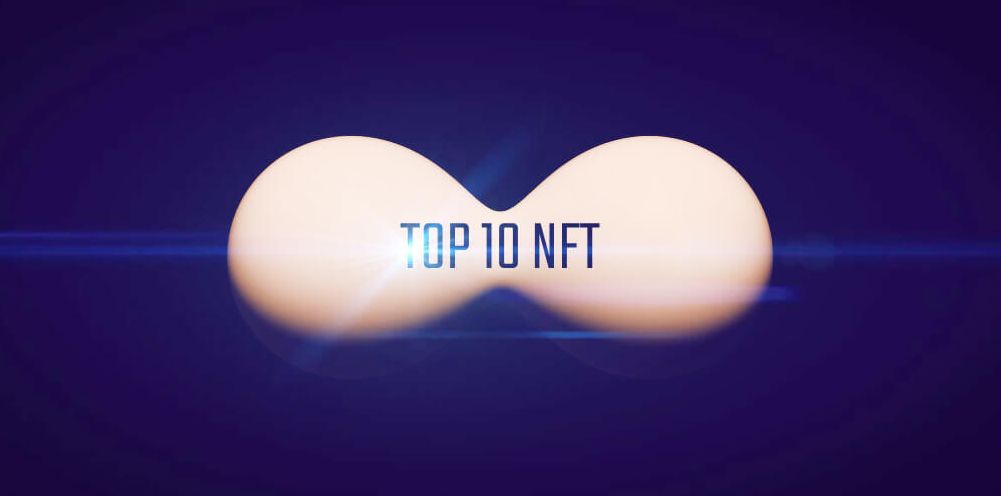 NFTs, or Non-Fungible Tokens, have been around since 2015, but they have really grown in popularity in 2021, and they show no signs of slowing down. There are amazing, innovative, and rare art pieces out there, and it's no surprise they are among the most expensive NFTs.
The 10 most expensive NFT sales of all time
1. "The Merge" by Pak — $91.8 million.
The title of the most expensive NFT sold to this day goes to Pak's "The Merge," sold on December 2.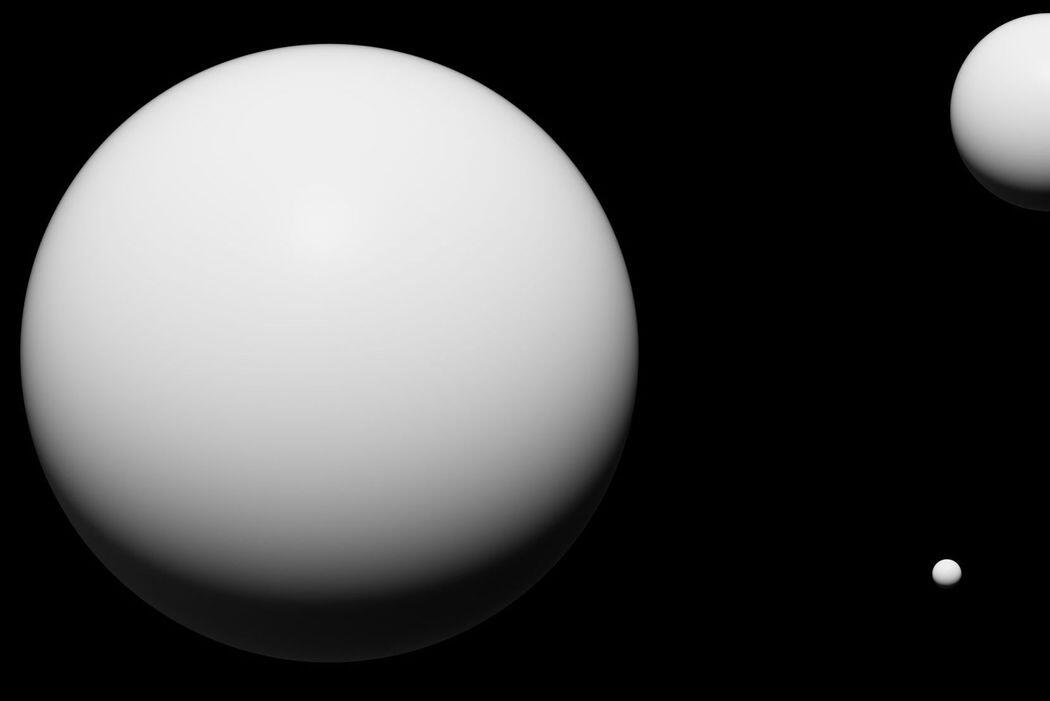 Unlike most NFTs on this list, it wasn't bought by one single collector. Instead, 28,983 people took part in the sale and purchased a total of 250,000 pieces that can be combined into a single large artwork. The artwork presents three white masses on a black background. The more collectors made the purchase, the larger the masses would become, and so the collectors had a part in what the NFT would look like.
With the price tag of $91.8 million, it's currently believed to be the largest-ever art sale by a living creator.
In an interview, Duncan Cock Foster, a cofounder of Nifty Gateway, quoted the artist Pak, "He said, 'This is the largest single artwork sale ever sold publicly. And it didn't happen at a traditional auction house, it happened on a Web3 platform.'"
2. "The First 5000 Days" by Beeple — $69.3 million.
Sold for $69 million (42.329 ETH) in 2021, "The First 5000 Days" remains the most expensive NFT sold to a single owner. Singapore-based programmer Vignesh Sundaresan bought it at Christie's Auction house.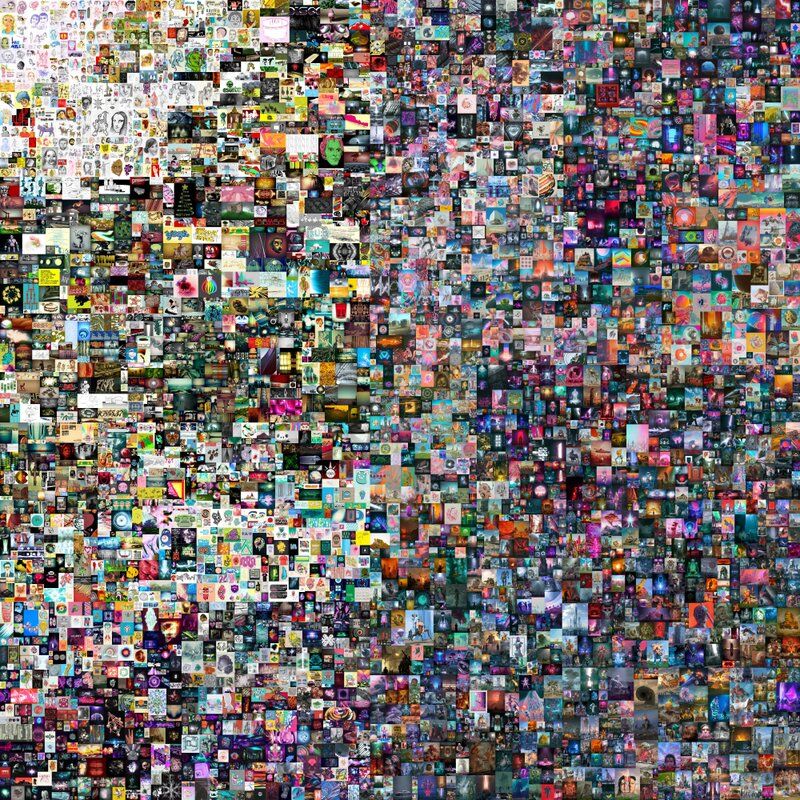 The artwork is Beeple's collage of 5,000 of his works—created every day since 2007.
3. "Clock" by Pak — $52.7 million.
Another art piece created by Pak is a simple but striking NFT with white letters upon black background changing daily. "Clock" is a real-time counter that says how long the creator of WikiLeaks Julian Assange has been imprisoned.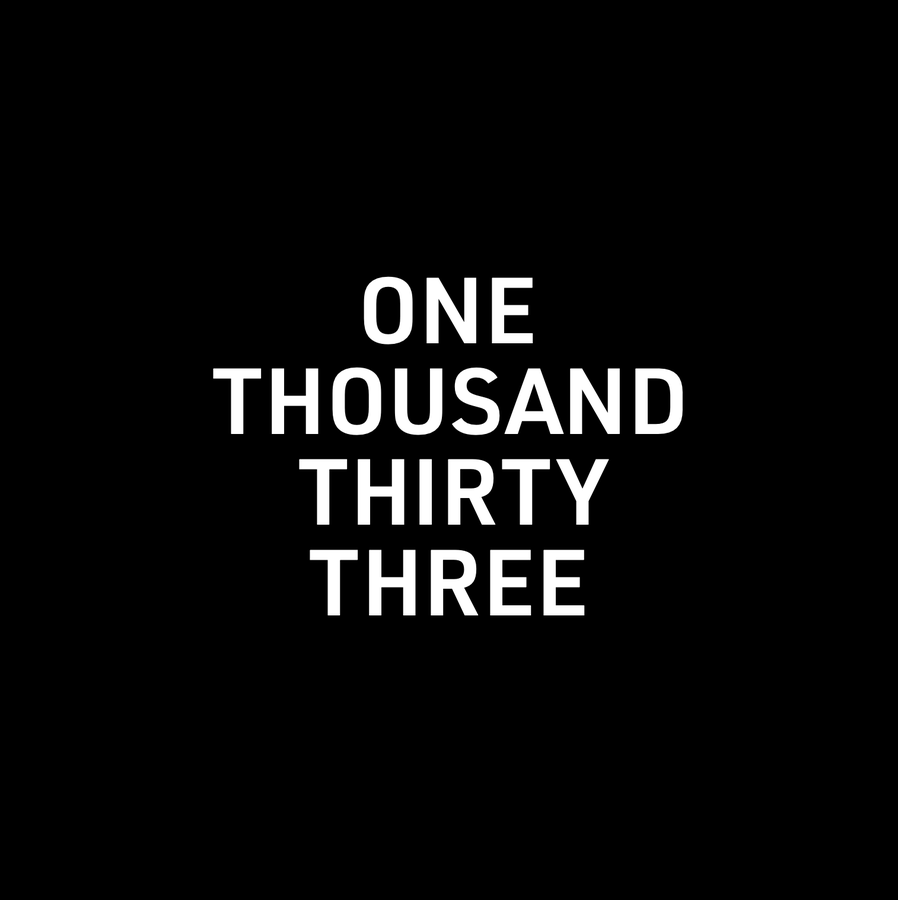 Assange was imprisoned in May 2019 on charges of espionage against the US Government. "Clock" was created to help raise funds for Assange's legal defense and was purchased by a group of people collectively called AssangeDAO.
4. "HUMAN ONE" by Beeple — $28.985 million.
Another most expensive NFT on this list is another creation by Beeple.
It is a 360-degree, hybrid artwork presenting an astronaut walking. Beeple considers "HUMAN ONE" a "lifelong project" that will be updated by the artist, with the background changing with each update.
5. CryptoPunk #5822 — $23.7 million.
Fifth on the list is the most expensive CryptoPunk NFT sold to date.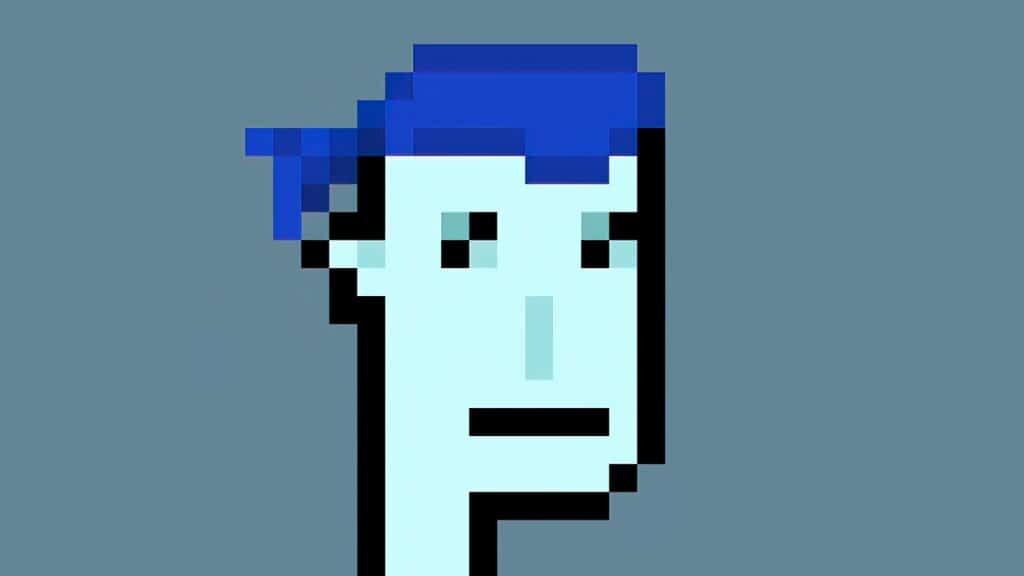 CryptoPunks were launched in June 2017 by the product studio Larva Labs, and the collection was purchased by Bored Apes maker Yuga Labs earlier this year. The collection comprises 10,000 unique 24×24 pixel art images presenting mostly human characters, with a few rare exceptions—zombies (88), apes (24), and aliens (9). They can also have attributes like earrings, bandanas, etc.
Number 5822 is an alien with just one attribute—a bandana. Each of these characteristics adds to its rarity.
6. CryptoPunk #7523 — $11.75m.
Another CryptoPunk token, #7523 is the third-rarest NFT in the whole collection. Number 7523 presents another alien, this time sporting an earring, a knitted cap, and a medical mask.
7. CryptoPunk #4156 — $10.26 million.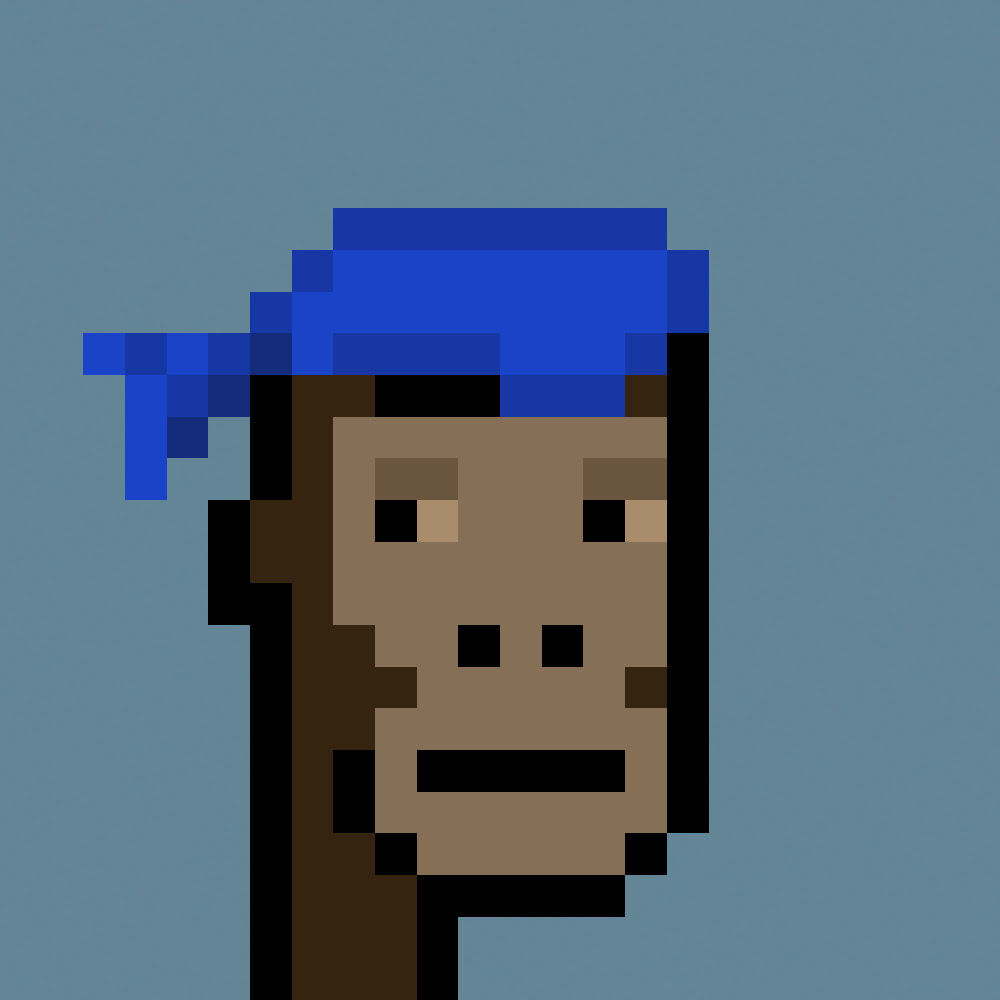 Number 4156 was sold for 2,500 ETH (approximately $10.26 million at the time of purchase) in December 2021. This one, an ape in a bandana, #4156 was sold for more than $10 million.
8. CryptoPunk #3100 — $7.67 million.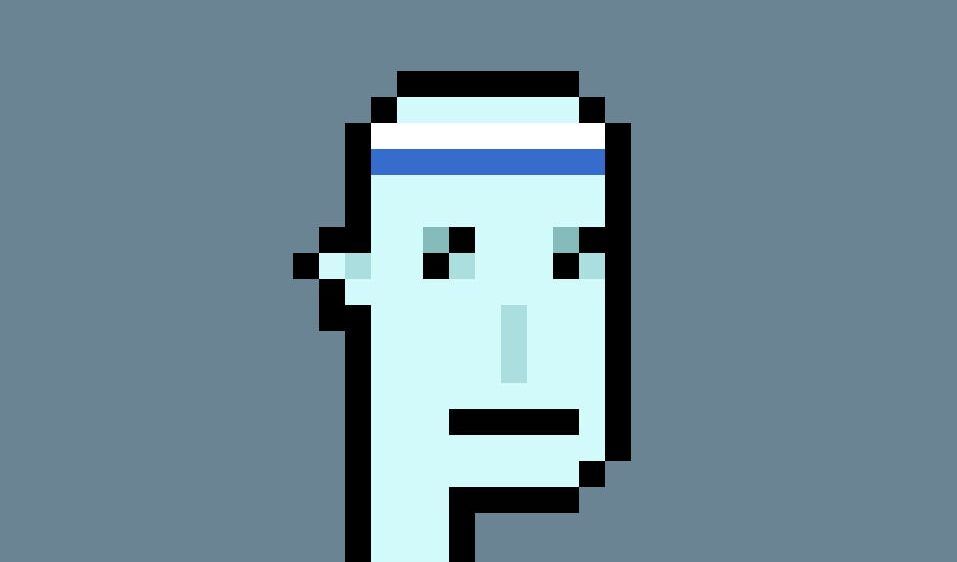 Another alien, this time wearing just a headband.
9. CryptoPunk #7804 — $7.6 million.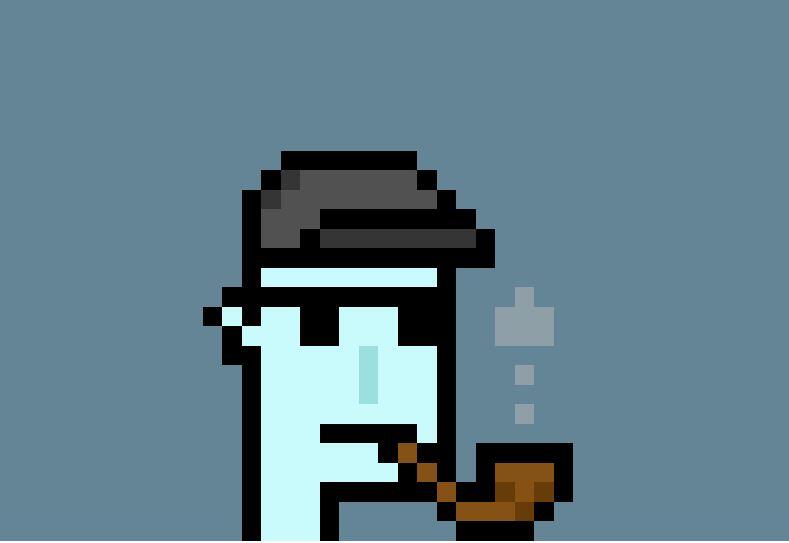 The last of the CryptoPunk tokens on the list, #7804, is another alien that sports a cap, pipe, and shades.
10. "Crossroad" by Beeple — $6.6 million.
Closing the top 10 list of the most expensive NFTs is another artwork by Beeple. The 10-second animated NFT shows people walking past a large figure fallen on the ground. The figure, symbolizing Donald Trump following his loss to Joe Biden in the 2020 election, is covered in markings and insults.
The artwork actually sold before the election, and its presentation would change based on the outcome.
Why are NFTs so expensive?
Just like with traditional art, not all NFTs are successful, and not all of them are worth millions.
However, not all NFTs are expensive. Their price depends on a variety of factors, including how recognizable and rare they are. The artist behind them also plays a major role in their value. While there are some extremely valuable NFTs, with the top sale just shy of nine digits, many are moderately priced or even cheap.
What makes an NFT expensive, though? All tokens are unique. The issue with digital art was that before NFTs you couldn't really own a digital art piece. You simply owned a copy of it, a jpeg file that many others could also acquire and download. The major difference with NFTs is that you can actually become an owner of the token and have proof of it on the blockchain.
Just like there's only one Leonardo da Vinci's "Mona Lisa" or Vincent van Gogh's "Starry Night," there is just one "The First 5000 Days" by Beeple.
The price of art is subjective; you can buy paintings for millions upon millions and you can get one for $10. And so it shouldn't be surprising that the price of NFTs is just as subjective as that of art.
Interested in learning more? Here are some additional guides to check out:
Disclaimer
In line with the Trust Project guidelines, please note that the information provided on this page is not intended to be and should not be interpreted as legal, tax, investment, financial, or any other form of advice. It is important to only invest what you can afford to lose and to seek independent financial advice if you have any doubts. For further information, we suggest referring to the terms and conditions as well as the help and support pages provided by the issuer or advertiser. MetaversePost is committed to accurate, unbiased reporting, but market conditions are subject to change without notice.
About The Author
Karolina is a writer and journalist with a background in literary studies. She loves exciting tech solutions and art, and NFTs are often a perfect amalgamation of the two. Outside of work, she's a plant mom, a vintage fashion enthusiast, and a gamer.
More articles


Karolina is a writer and journalist with a background in literary studies. She loves exciting tech solutions and art, and NFTs are often a perfect amalgamation of the two. Outside of work, she's a plant mom, a vintage fashion enthusiast, and a gamer.
Hot Stories
by Victor Dey
December 01, 2023
by Victor Dey
November 30, 2023
by Kumar Gandharv
November 30, 2023
by Victor Dey
November 30, 2023
Latest News
by Victor Dey
December 01, 2023
by Kumar Gandharv
December 01, 2023
by Nik Asti
December 01, 2023
by Alisa Davidson
December 01, 2023