This summer, VR researchers at the University of Iowa sought early steps to curing cybersickness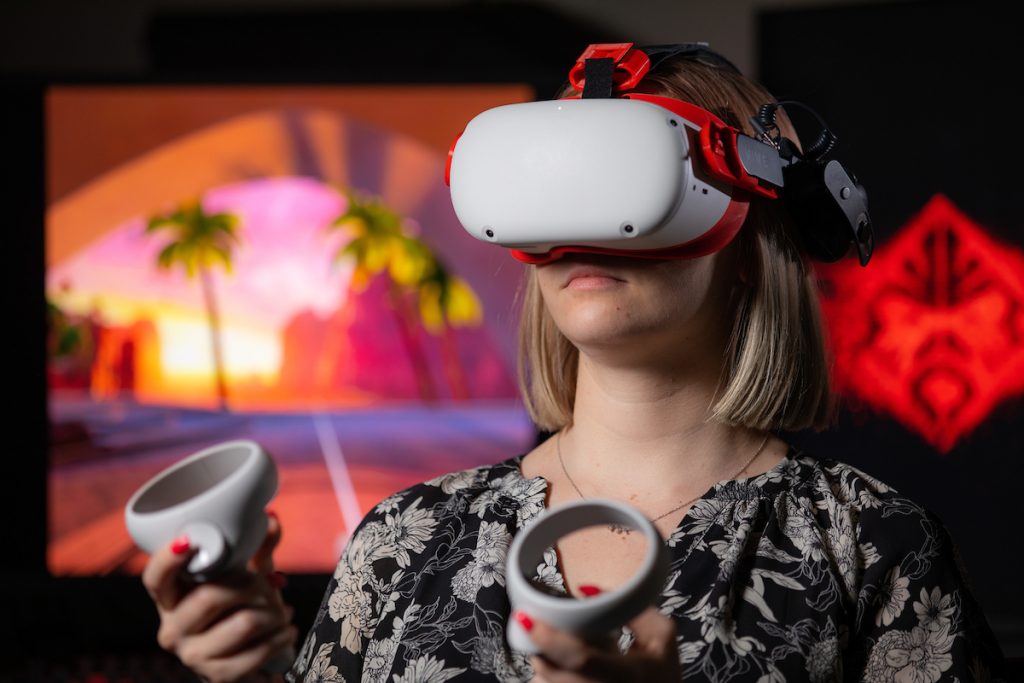 Half of the first-time headset users fall ill with cybersickness in the first 10 minutes of using VR, says a press release from Iowa State University. There, professor of psychology and human-computer interaction Jonathan Kelly leads new research into the topic, with funding from the LAS Seed Grants for Social Sciences.
Earlier this summer, Iowa-based VictoryXR launched VR campuses for ten universities across the United States, illustrating again the endless impact this new technology poses for sectors diverse and practical as mental health, military operations, and entertainment. Proponents face an equal array of barriers in the push for adoption. Now Iowa's on that too.
Cybersickness echoes the same sensory confusion that causes motion and sea sicknesses. "When someone reads a book in a moving car, their eyes recognize a stationary environment while parts of the inner ear and brain that are involved in balance and spatial orientation pick up accelerations, turns and bumps," Kelly said in the university's release. VR just inverts that, as the eyes register movement, but the ears do not.
Some of these sicknesses can ease over time with repeated exposure. The researchers wondered if they could replicate such success in people with no prior VR experience. They wondered whether VR adaptations would transfer across different simulated settings.
"Several techniques exist to reduce cybersickness, but all of them harm the user's experience in other ways, such as by reducing the field of view," Kelly told Metaverse Post. "Our goal is to find a new solution that reduces cybersickness while preserving the intended visual experience."
To start exploring these questions, Kelly worked alongside Ph.D. student Taylor Doty and two faculty from the department of industrial and manufacturing systems engineering, Stephen Gilbert and Michael Dorneich–who selected 150 undergraduate students to participate. 
On their first three visits to the lab, participants all played the VR game Jurassic World for up to 20 minutes. "We wanted the game to be fun enough that the participants would only stop playing from cybersickness, not boredom," Kelly said in the release.
They also removed comfort settings like a limited peripheral vision from the game, already rated "moderately intense" for cybersickness. Every four minutes, the researchers asked participants to rate their potential cybersickness symptoms on a scale of one to ten. They also measured how long each person played. Half of the players couldn't make it the full twenty minutes.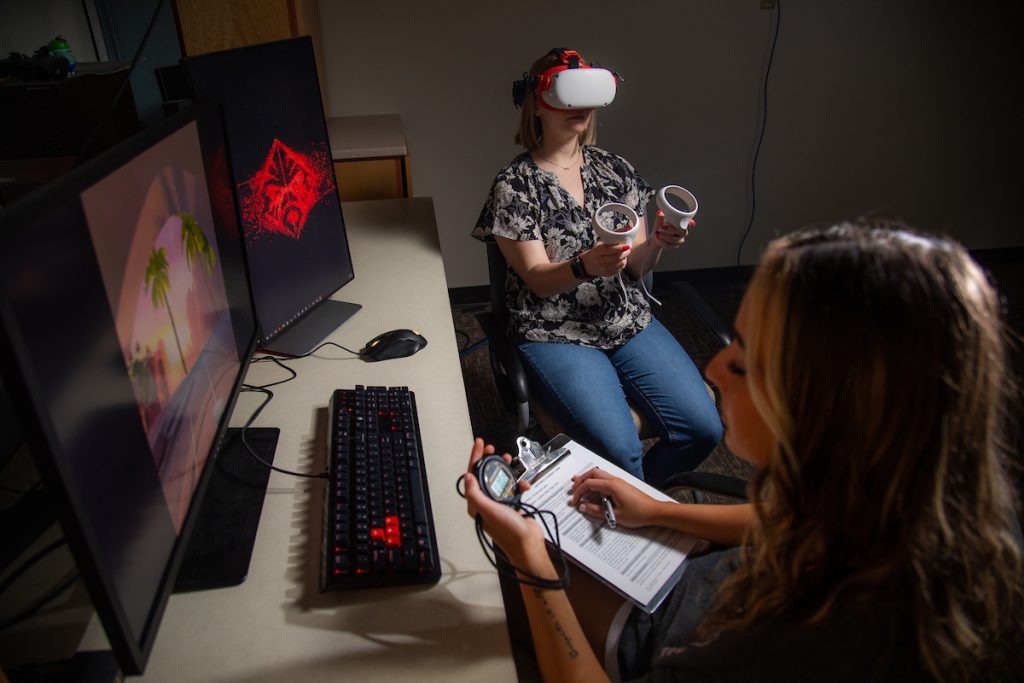 By the third session, this non-completion figure fell to 25%. That shift indicates the participants overcame their symptoms after returning to the same game. Then the team switched it up for the fourth and final visits. Participants played the narrative-driven puzzle game Shadow Point—of equal intensity but a different style. The average sickness rating was also 20% lower. 
That point surprised Kelly. "Research on motion sickness indicates that adaptation is fairly specific," he told Metaverse Post. "If you adapt to seasickness, you will feel better at sea but may still become car sick or air sick."
"Also surprising was that this generalization occurred only for individuals with relatively lower history of motion sickness," he added. "That's a puzzle, and we're doing more research to replicate and figure out why people who tend to get motion sickness benefited less from adaptation to cybersickness." The release mused that maybe it was because they were too busy being sick to actually adapt.
Another ongoing puzzle in the field lies in gender disparity–women are statistically 50% more likely to experience cybersickness. That held true here across all four sessions in this study. However, a 2020 study titled "Virtual Reality Is Sexist: But It Does Not Have to Be" attributed the imbalance to hardware, alleging the difference between average male and female interpupillary distance meant most headsets weren't meant to fit half the population.
Kelly is well aware of the study. "In our study, we also measured eye separation expecting to find the same result, but we found no effect of eye separation on cybersickness," he wrote. "Clearly, there is more research to do to figure out this puzzle and to make virtual reality equally accessible to all individuals."
"Shorter sessions with lower intensity VR games could offer a gentler, more effective approach," the press release suggests. Or maybe a VR program to overcome your problems with VR programs. But actually.
"Kelly said their long-term goal is to develop a training protocol that would come with a VR headset to help new users acclimate to virtual settings," the release states.
The possibilities really are endless.
Read related posts:
Disclaimer
Any data, text, or other content on this page is provided as general market information and not as investment advice. Past performance is not necessarily an indicator of future results.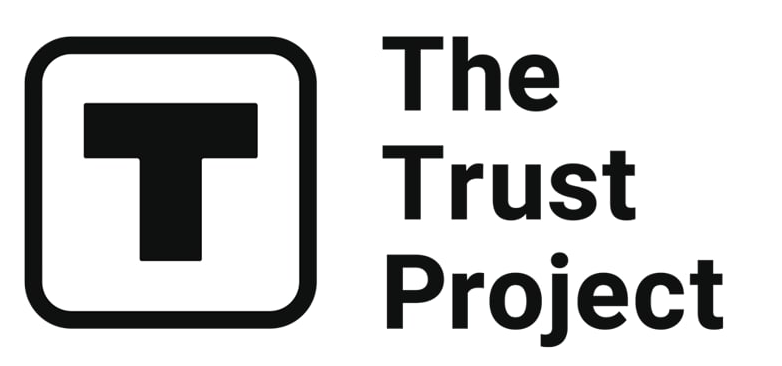 The Trust Project is a worldwide group of news organizations working to establish transparency standards.
Vittoria Benzine is a Brooklyn-based art writer and personal essayist covering contemporary art with a focus on human contexts, counterculture, and chaos magic. She contributes to Maxim, Hyperallergic, Brooklyn Magazine, and more.
More articles


Vittoria Benzine is a Brooklyn-based art writer and personal essayist covering contemporary art with a focus on human contexts, counterculture, and chaos magic. She contributes to Maxim, Hyperallergic, Brooklyn Magazine, and more.
Hot Stories
by Nik Asti
September 28, 2023
by Damir Yalalov
September 27, 2023
by Victor Dey
September 27, 2023
by Cindy Tan
September 26, 2023
Latest News
by Agne Cimermanaite
September 28, 2023
by Victor Dey
September 28, 2023
by Agne Cimermanaite
September 28, 2023
by Cindy Tan
September 28, 2023