Former Ticketmaster lead Paul Kelly on his August 2022 move to SeatlabNFT's event revolution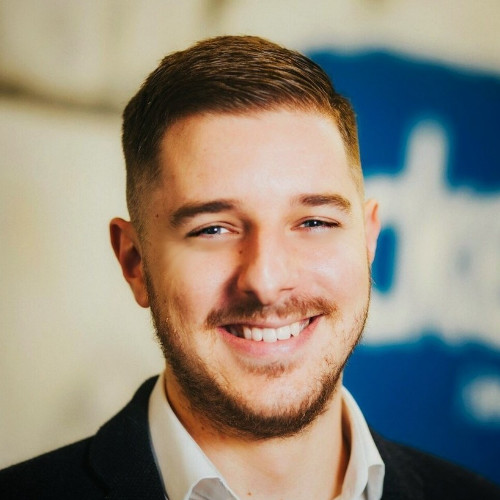 SeatlabNFT stands to reshape how ticketing plays into the entertainment experience–not only to cut in on secondary market sales, but also to create new opportunities for fan engagement. Former Ticketmaster Head of Commercial Partnerships Paul Kelly was so inspired by their mission and means that he joined the team on August 11.
Metaverse Post caught up with the Australian executive as he tackles his first forward-facing projects.
"Three key factors plague the live event industry: bots, scalping and fraud," Kelly remarked in the press release regarding his hire. "SeatlabNFT's technology shuts the door on all three. What gives me the most excitement is SeatlabNFT leveraging Web3 technology to form closer connections between fans, artists and event organisers. It is a groundbreaking innovation previously unseen in the live event space."
Built on the climate-neutral NEAR Protocol blockchain, SeatlabNFT's ticketing system tracks tickets through their entire lifespan, recording sales before the big show while empowering exclusive rewards and collectibles at the same time. The Olympics are pursuing a similar path, though they're more focused on security. In addition to SeatlabNFT's May 2022 IDO for their new native $SEAT token, the company has also announced a £1,000,000 Event Creator Fund for the artists and organizers who make their platform possible.
At Ticketmaster, Kelly "was responsible for business development and management of $10M+ in advertising revenue and $100M+ in partner ticket revenue," the release says. He also helped orchestrate Ticketmaster Australia and New Zealand's 2022 strategic plans.
"I've seen many competitors come into the ticketing landscape over the last ten years, none as compelling as SeatlabNFT," Kelly remarked in the release. "SeatlabNFT is perfectly positioned at a game-changing confluence, a Web3 technology revolution, and a live event industry well overdue for disruption."

In an email to Metaverse Post, Kelly specified that they're using blockchain tech "to identify event attendance and fan loyalty and give organisers the tools to reward them with something of genuine value at minimum extra cost."
"Attendees can be rewarded with digital NFT collectables that can be airdropped directly to their wallets," Kelly continued. "These collectable NFTs can be rare images, videos or even audio recordings that the attendee can either keep as a memento of the event or sell on the open market to another collector. Imagine a big-name artist taking a selfie on stage with their back to the crowd, minting it live on stage and airdropping it to attendees live in the moment. Only ticket holders would receive it, making it rare and potentially valuable if it's from a famous artist."
That does actually sound special. Setlists would be intimate too. Bear in mind, however, that at EDC they got Apes and Teslas.
"Digital collectables can also take the form of NFT membership cards, access passes, merchandise tokens and much more," Kelly wrote. "The transparent nature of blockchain transactions means fan loyalty can quickly be recognised and rewarded directly."
It seems like a win-win-win situation–and everyone can get in on it, not just your traditional concerts and fashion shows. "We welcome any type of event to join the NFT ticketing revolution," Kelly wrote. "We've got several partnerships we'll be announcing over the coming months with different events and venues, so keep your eyes peeled for that."
"We are testing a limited beta version of our wallet app at Lost Village in the UK at the end of August with a view to a full-scale launch later in Q4 2022," he added. So far SeatLab's only not even halfway in their roadmap. They've definitely got more party in store.
Read related posts:
Disclaimer
In line with the Trust Project guidelines, please note that the information provided on this page is not intended to be and should not be interpreted as legal, tax, investment, financial, or any other form of advice. It is important to only invest what you can afford to lose and to seek independent financial advice if you have any doubts. For further information, we suggest referring to the terms and conditions as well as the help and support pages provided by the issuer or advertiser. MetaversePost is committed to accurate, unbiased reporting, but market conditions are subject to change without notice.
About The Author
Vittoria Benzine is a Brooklyn-based art writer and personal essayist covering contemporary art with a focus on human contexts, counterculture, and chaos magic. She contributes to Maxim, Hyperallergic, Brooklyn Magazine, and more.
More articles


Vittoria Benzine is a Brooklyn-based art writer and personal essayist covering contemporary art with a focus on human contexts, counterculture, and chaos magic. She contributes to Maxim, Hyperallergic, Brooklyn Magazine, and more.
Hot Stories
by Victor Dey
November 30, 2023
by Kumar Gandharv
November 30, 2023
by Victor Dey
November 30, 2023
by Nik Asti
November 29, 2023
Latest News
by Alisa Davidson
November 30, 2023
by Victor Dey
November 30, 2023
by Alisa Davidson
November 30, 2023
by Nik Asti
November 30, 2023