In Brief
Metaverse Post interviewed three metaverse architecture studios: Voxel Architects, Metaverse Architects, and Superdwell.
The virtual world is changing the business model for architects and designers.
Creative opportunities for professionals are vast in the metaverse.
Experts in metaverse design give advice on how to start creative careers in the virtual world.
Web3 studio teams usually consist of designers, 3D modellers, and developers.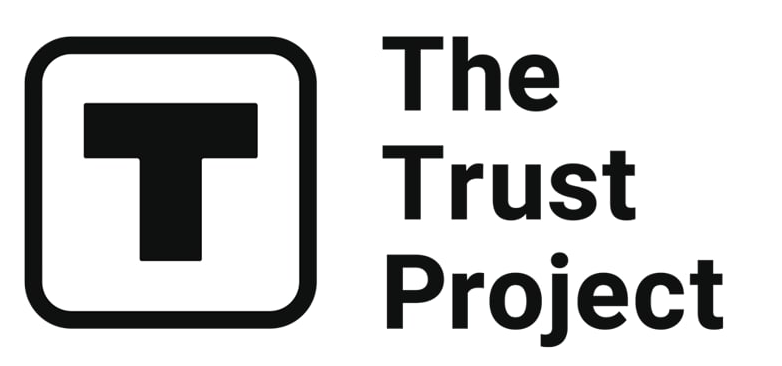 The Trust Project is a worldwide group of news organizations working to establish transparency standards.

Metaverse opens the door to yet-unexplored career and business opportunities: from advertising and coding to researching and event organizing. But let's talk about creative careers, as today, designers and architects reportedly have difficulties finding jobs. Could the metaverse offer new career paths for creatives? How do professionals design interiors and buildings in the metaverse?
Not more than 50 years ago, architects relied solely on pen and paper to draw buildings and infrastructures. In the mid-90s, the first digital architecture studio opened. Most of the work in the industry is now digitalized, and having software knowledge has become crucial.
As technology is advancing even further, a new demand for metaverse designers has been increasing in the last two years. The digital real estate market boomed in 2021, with investors pouring millions of dollars into land and buildings that don't exist in reality. That brought new job opportunities for tech-savvy creatives—designing structures in the metaverse.
To learn how real estate development works in the virtual world, Metaverse Post interviewed a metaverse architecture studio, Voxel Architects; a 3D modeling and game development studio, Metaverse Architects; and an architecture and interior design marketplace for the metaverse, Superdwell.
The potential of the metaverse for creatives
As the industry develops, technology will get better, and the metaverse will expand. The metaverse also changes the business model for architects and designers. Most in this profession work locally as they need to attend client spaces or know and adhere to local building regulations. In the metaverse, they can create projects for global clients without these restrictions.
"I think there will be a ton of opportunities for architects and interior designers; there will be diverse architecture in the future. I'm convinced of that because we are already evolving from a 2D space to a 3D space. As businesses will more commonly start to have three-dimensional environments where their customers can interact, you will need designers or architects to create this world by building it," said George Bileca, the co-founder of Voxel Architects.
The Web3 interior studio Superdwell wrote that "of all the non-technology professions, architecture and interior design have the biggest opportunity in the metaverse." This is because of the popularity of digital real estate and brands actively entering the virtual world.
According to Tom Puukko, the founder of Superdwell, the next generation of clients is already living and buying in virtual worlds: Fortnite sells $8 billion worth of virtual apparel, just as Gucci does for real-world fashion.
"If you're an architect or designer who'll still be working in 2030, the metaverse will offer a vast array of new work opportunities,"

Puukko said.
The metaverse will be the largest and fastest-moving real estate development ever. He compared just one metaverse size to the size of Dubai: The UAE's largest city is equivalent to Decentraland.
"The potential volume of work for architects and interior designers is huge, both in designing spaces and in selling virtual goods into them. Of course, it is still a developing category: For mainstream adoption, it's best to look at it as a 5–10 year play," Puukko explained.
Luca Arrigo, the founder of Metaverse Architects, said the metaverse needs people who can bring in more people: who are talented, who like to engage, do Twitter spaces, or have a YouTube channel, a community, and a following: "If they get into the space and use their creativity to be able to organize events and bring people together, they have a huge, huge opportunity in the metaverse, because everyone who is building venues needs people who bring others."
"Doing things in the real world is a lot more difficult, especially when considering logistical issues and stability. At the end of the day, being able to build virtually is accessible to anyone. This technology crosses borders,"

said Arrigo.
Metaverse offers a new spectrum of creativity
Puukko elaborates that the creative opportunity is much richer. In the metaverse, there are no building codes, no fire regulations, the laws of physics do not apply, and material costs are meaningless. In that context, buildings and furnishings can take on a whole new role in virtual spaces: as vessels for personal expression, art, and identity.
From this perspective, architecture and interior design in virtual environments will be an evolution from existing real-world principles. The idea of space and what it contains, being a way to express identity, will be dialed up, while the need for a space to be a practical and rational reflection of everyday life will be dialed down.
"In the metaverse, conceptual and creative ideas in architecture and interior design may finally have found their perfect canvas,"

said Tom Puukko, the CEO of Superdwell.
How did design and architecture studios enter the metaverse?
Voxel Architects
Voxel Architects, founded in 2020, is a metaverse-native digital architecture studio for designing and creating 3D buildings and experiences in virtual worlds. The studio has created buildings for The Sandbox, Decentraland, Crypto Voxels, and Somnium Space.
George Bileca, who has a background in automotive and transport design, mentioned that the intent was not to create a business out of Voxel Architects but to have fun.
"In the beginning, it was just me who got into the design, going in the 3D modeling direction. When our team advanced, we needed developers for worlds like Decentraland, where you have to create custom code in order to make your building more interactive," Bileca spoke about the beginning of Voxel Architects.
Metaverse Architects
Luca Arrigo got involved in Web3 in early 2021 when the mainstream metaverse was still in a nascent stage. He launched a business that offered 3D modeling services, and that's where the name "Metaverse Architects" came from (originally, the company was called Decentraland Architects).
"We've done a building for Mind-Easy, the first mental health clinic in the metaverse, gamified experiences for food brands, we've worked with asset management companies and advised them on how they can take advantage of business opportunities in DAOs. Decentraland has delivered the largest DAO, and it's one of the most active ones politically, so we're advising on how traditional banks and investment firms can play an active role in the space and be involved in legislating and participating," Arrigo explained the journey of Metaverse Architects.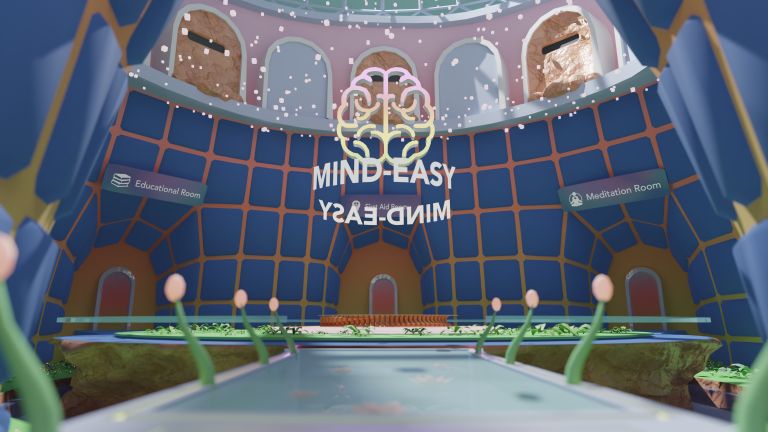 Superdwell
Tom Puukko, the founder of Superdwell, has been working in digital tech since the late 1990s. After selling and exiting his previous company (Hyper—a digital creative company) in 2013, he started investigating how technology would affect the interior design category. That led to the founding of Feathr.com, an interior design marketplace based on digital innovation such as pure play digital production and AI-driven consumer tools. However, it also gave a great platform to play at the edge of interiors and technology innovation.
"When the metaverse started getting traction in the last couple of years, I saw the opportunity to create a bridge between the huge community of real-world architecture and interior design talent and the potential that the metaverse offers: Superdwell was born," Puukko shared about founding the metaverse design company.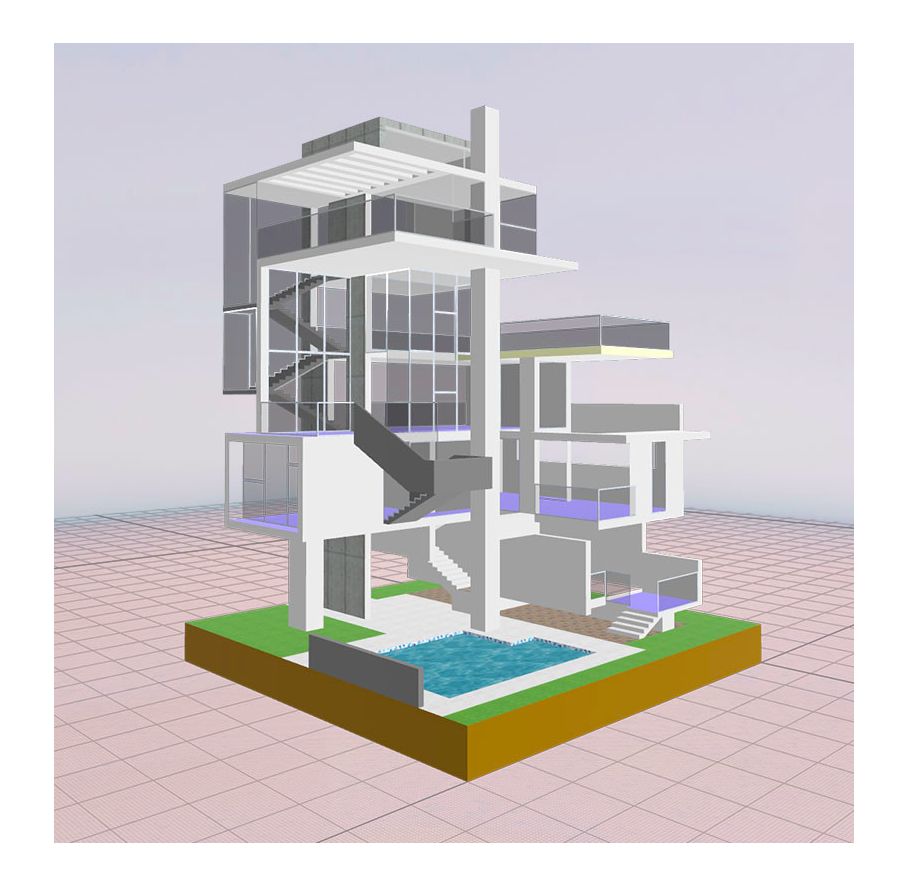 The creation process in different metaverses
According to Bileca, when you design for each metaverse, you need to start by keeping in mind the limitations of each virtual world. For instance, while the Sandbox is a world based on voxels, Decentraland is a world based on polygonal modeling, a traditional 3D modeling technique. Both of them have specific limitations in terms of what you can do.
"Decentraland is more of a social space, and The Sandbox is more of a game, so they are completely different in terms of design. You usually think of creating a gamified experience for The Sandbox. In Decentraland, you focus on creating an interactive experience,"

Bileca said.
Puukko further elaborated on the building process in the metaverse. The essential design process is no different from how designers have always worked — it's almost better to think about the design challenges that force process choices. Polygons are a big consideration, as assets need to be lightweight, especially when dealing with existing platforms like Decentraland and Sandbox. Often, there are specific limitations around polygons, materials, or size—for example, Decentraland publishes this specification. However, these kinds of specifications will differ for each platform, so when designing for a new platform, they need to be investigated and understood first. Luckily, they are generally relatively easy to grasp for someone with a basic understanding of 3D modeling.
"The trend, however, is towards simplifying the transfer of 3D assets into metaverses. For example, Nvidia is developing 3D assets known as SimReady—they're Open Universal Scene Description (OpenUSD) assets that are ready to use as building blocks for virtual worlds. Another example is the XANA metaverse, which lets users with zero coding or 3D modeling knowledge make and upload creations," Puukko said.
The challenges of designing buildings in the metaverse
The metaverse is still a very recent technology, and many aspects of it remain undiscovered and unexplained. When it comes to designing metaverse buildings, Luca Arrigo believes there is no right or wrong way to do it. Since this is being done for the first time, there is more room for error. In the following years, when it becomes common practice for people and businesses, this will change. Therefore, clients will expect a certain standard regarding buildings.
"There's no right or wrong way to do a design, you just need to figure it out. The hardest part is that we're doing everything for the first time,"

Arrigo said.
Puukko noted that many of the current people in metaverse design come from a coding or tech background, not architecture or design:
"You could argue that the current design aesthetic of the metaverse reflects the 'tech bro' culture of software developers and crypto-specialists; only recently have truly beautiful metaverse buildings and spaces started to emerge as IRL architects and designers move into virtual spaces. Novelty and gimmick tended to dominate over aesthetic value in the early stages of the metaverse, but that's changing fast."
According to Bileca, metaverse architecture is more than just 3D modeling. The process starts with a concept and then defining the building itself: the specifications, limitations, and interactions within the building. Only then do you start 3D modeling, but the architecture takes form since the initial concept phase.
When comparing metaverse architecture with real life, you see some similarities and differences. In the metaverse, you are limited by software; in real life—by engineering. Depending on which metaverse world or platform, there will also be land limitations, and just like in traditional architecture, it is fundamental to take into account the client's or brand's limitations and how they expect to use the virtual space, Bileca explained.
3D modelers and developers are a crucial part of Web3 design studios
Web3 studios have both 3D modelers and developers. Some developers focus more on different programming languages (JavaScript, Typescript) and building APIs, while others work more on the design aspects and aesthetics.
Arrigo emphasized that "anyone who can do both design and code is better positioned and more proficient at building metaverse infrastructure."
Bileca said that a well-rounded team is crucial for creating an interactive experience within the metaverse. However, in his team, there aren't too many developers because virtual worlds already have tools to help artists. At Voxel Architects, the biggest team is in design (three architects and one concept artist)—they don't build in the metaverse, only design.
What tools do architects and designers need to build in the metaverse?
There are several different tools that allow metaverse creators to push the boundaries of design to the next level, think creatively without real-life restrictions, and give the opportunity for the industry to show its capabilities.
Puukko advises: "If you're starting from scratch, then try YouTube tutorials or online courses. If 3D design and animation are your things, learn Blender; if it's coding or blockchain, then there are great resources for online learning. You'll find plenty of people who've published guides on social media channels in order to help you take the first step."
Arrigo suggested that Decentraland Docs is an excellent way to learn the basics—it's working extremely well. The source helps beginners understand both 3D modeling and development.
As per Bileca's recommendations, you need to have a wide variety of 3D knowledge, or AutoCAD, or what architects use in real-life constructions, including knowledge about 3DS Max, Blender, Maya, voxel modeling, and other similar software:
"Any architect with a minimum level of coding could create a building entirely by themselves, so that is a bonus. You don't necessarily need coding knowledge, but it's good to have it."
There are even more opportunities with VR and AR as business tools for architects and interior designers and how those technologies intersect with the metaverse.
Advice to new metaverse designers and architects
Although there are some new languages for understanding how to design in the metaverse, you learn them just as you acquire any other skill. It takes practice. Therefore, the best way to learn and get better is by experimenting with metaverse architecture.
Early adopters who dare to explore the space will be rewarded. Information nowadays is available to anyone willing to research. The metaverse needs people who want to innovate and create new things.
"Social media can help in some ways—Discord and Twitter are good for knowledge and insight, while TikTok and Instagram are better for creative inspiration," Puukko shared. "By entering different metaverses, you can experiment with basic building techniques and different modes and features. Builder communities in the metaverse are very supportive of people learning."
Another great thing about experimenting and creating in the metaverse is that you can do so in the comfort of your home. Information is easily accessible, so what is needed is curiosity and a deep dive into research.
The internet, as we have known it for the last 20 years, is mostly a "2D catalog with hyperlinks," but now it's evolving to something more, with prospects for 3D experiences and next-level of interaction. In the next ten years or so, the metaverse might change the way we live, work, engage, learn, and interact. How will architects and designers be a part of it?
Read related posts:
Disclaimer
Any data, text, or other content on this page is provided as general market information and not as investment advice. Past performance is not necessarily an indicator of future results.