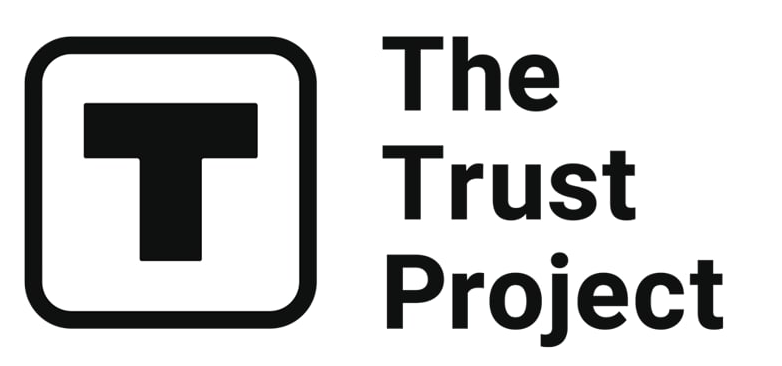 The Trust Project is a worldwide group of news organizations working to establish transparency standards.
Since 2018, Polygon has been fighting cost-prohibitive transaction fees — or gas prices — on the Ethereum blockchain. With an increasingly avid eye toward NFTs, they even won a recent bid from Meta to help bring NFTs to Facebook and Instagram. Now they've got new talent and resources going toward Polygon Studios, the company's gaming and NFT arm, which reaches into the global gaming industry's nearly $200 billion market cap while "bridging the gap between Web 2 and Web 3 through investment, marketing, and developer support."
"Polygon is unique in that it's Ethereum's internet of blockchains; a multichain ecosystem of blockchains all compatible with Ethereum," read a statement provided to Metaverse Post by the secondary scaling solution. "On Polygon, developers can launch their own sovereign blockchains and decentralised applications, which are all fully interoperable. Polygon also has the advantage of Ethereum's robust protocol and security."
Polygon — formerly known as Matic – took shape in 2017 when founders Jaynti Kanani, Sandeed Nailwal, and Anurag Arjun joined forces "to solve the problem of high fees and slow transactions on Ethereum, which were worsening as the blockchain became increasingly popular," Polygon's statement explained. "By April 2018 they had set up the company, raising a small amount of funds ($150,000) from friends and family. From there, Polygon completed an initial exchange offering with Binance, which raised $5 million."
The company conducted its first institutional round of fundraising in February 2022. Led by Sequoia Capital India, they raised $450 million from "marquee investors" like "SoftBank, Tiger Global, Reddit founder Alexis Ohanian and Kevin O'Leary." In addition, the company keeps a public tally of its daily traffic–yesterday, for example, the total active Polygon chain addresses topped 259,000.
They've already initiated several unorthodox measures to overcome competitors like Immutable and Game Space – all neck and neck in the race to dominate the lucrative global gaming landscape. However, game designers must migrate to blockchain approaches for that landscape to become helpful to companies like Polygon Studios. Maybe that's why Polygon launched a $100 million fund to give resources to NFT gaming projects last year.
"We don't want to be a VC. This is not our strength," Polygon's head of gaming and NFTs, Shreyansh Singh, told GamesBeat in July. "We will incubate some products and teams that want to build projects. Maybe we can get them an external license and support them. We are here to support the entire ecosystem. We want to add value and bring the next 100 million users."
More recent updates from Polygon Studios include their partnership with Hollywood VFX studio Sombra to launch the Sins cinematic universe and their efforts supporting the new Petaverse Network. Both partnerships took shape in the first half of May.
On May 16th, Polygon Studios also announced their work with gaming infrastructure platform Win.com "to make building on the Polygon blockchain the go-to option for any game developer." Win.com is best known for the Win SDK, "a framework that includes a proprietary DeFi wallet solution, allowing instant on-chain settlements with zero confirmation time for the transactions."
"Monetization stands as the No. 1 problem with prevailing service-based games," GamesBeat wrote in their July 2021 piece. "Over 80% of digital game revenue is F2P, but a mere 2.2% of free-to-play gamers actually spend money. Regardless, the F2P industry still generates $87 billion annually. By capitalizing on this revenue potential, ownable in-game items could grow the market by well over $50 billion per 1% of converted players."
Blockchain-enabled player economies look like the golden key to unlocking that coveted causal relationship, but many companies let their wallets' rumbling stomachs overpower design logic. One Bloomberg writer caught up with Polygon Studios CEO Ryan Wyatt at the Game Developers Conference in San Francisco this April, after the 14-year gaming industry veteran had left his gig as head at YouTube Gaming for this new Polygon post. In San Francisco, he reportedly saw just how many professionals had followed suit, chasing blockchain opportunities.
"While many smart (or maybe just wealthy) people on the crypto side and the gaming side want to make it work, gamers themselves have been staunchly opposed to any sort of crypto in gaming," Bloomberg wrote. "A huge portion of gamers believe NFTs are a cynical, even destructive, money-grab."
"A lot of the backlash is justifiable," Wyatt said. "As a gamer, I'm not really interested in play-to-earn." He noted the first-person shooter game Counter-Strike: Global Offensive as an effective example of where NFTs and gaming meet. "Players are able to earn gun skins, or cosmetics that change weapons' aesthetic," Bloomberg wrote. "A thriving first and third-party market has formed around those skins, which some estimate is upwards of $1 billion."
Polygon Studios understands that for this merger to take shape in a meaningful way, blockchain tech needs to be applied in a way that creates new value in games. In plain English: making games even more fun. As Wyatt told Bloomberg, "By no means should [blockchain] be stretching across the games industry. People should think about it as just serving a subsection of it." Even if the relationship between blockchain and gaming starts small, its impact could prove even huger than the potential bottom line. How people play both explains and impacts cultural history.
Disclaimer
Any data, text, or other content on this page is provided as general market information and not as investment advice. Past performance is not necessarily an indicator of future results.