Sortium Blockchain Studios to challenge Web3 gaming with 'living NFTs'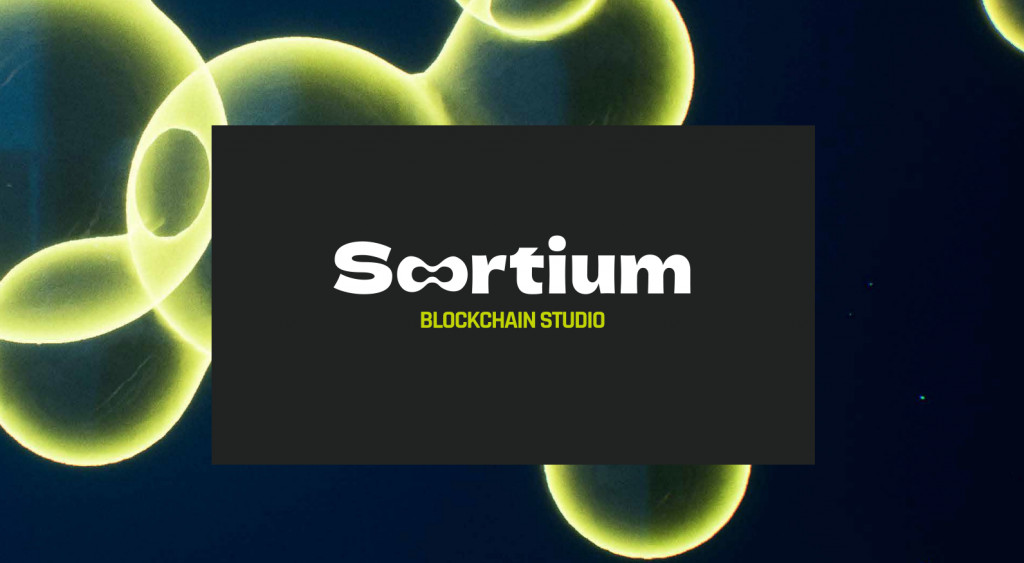 "Everything you see now is a poor imitation of what's to come," Marc Seal, co-founder and CEO of Sortium Blockchain Studio tells Metaverse Post of existing Web3 projects. "The real innovators will be the ones who keep pushing through the bear market, not just looking for quick profits in a bull market." Sortium's site says they're "Bridging the reality gap between simulation and the real world."
Seal joined forces and talents with fellow co-founders Eaven Portillo and Alex Rozgo late last year to form their "Metaverse as a Service" firm, which blends "AI, blockchain and extended reality to create a suite of comprehensive products and services that deliver vibrant, sophisticated experiences and drive fundamental change throughout industries."
"A Metaverse as a Service (MaaS) is a platform that enables users to create and interact with digital content and other users in a virtual world," Seal said. "MaaS providers offer a range of tools and services that allow users to create their own avatar, build 3D environments, and add or remove content as they see fit." The company's other two core verticals include Metaverse as a Product (MaaP) and Original IP like their CryptoGene project, which launches later this year.
As CEO, Seal brings more than a decade's worth of experience to the team, along with "a proven track record in leading teams to build successful products," according to his bio. "He is currently focused on applying blockchain and non-fungible token technologies to the digital gaming and entertainment spaces," with an "ultimate goal is to create an immersive digital experience that engages and entertains fans around the world."
Portillo serves as COO. He's worked as a software engineer for over fifteen years, championing "products that have ranged from enterprise resource planning software to crypto wallets and exchanges." Rozgo serves as CTO, leveraging over 20 years in the video game industry working on everything from TRS-80 to Xbox. "He is interested in exploring crazy ideas and finding ways to use technology to improve human life," Rozgo's bio says.
The team's combined top clients so far include blue chip companies like Disney, Marvel, LucasFilms and MLB. They're the engineers behind the ToppsNFT platform, "pioneering the world's first automated system for FIAT on-ramp/off-ramp and building infrastructure for the future of proper compliance and regulations with NFT collectible sales," as Seal said. Their trio also masterminded the Particle Collection, which fractionalized the ownership of Banky's 2006 artwork "Love is in the Air." Both bespoke systems partnered with Avalanche to run on their network.
"We wanted to develop a seamless integration of blockchain, private economies, digital twins, simulations, and a cross-compatible high-fidelity 3D experience engine (we call Double-Helix) that would revolutionize the way the world works," Seal said of Sortium's work. "Since then, we've been working hard to create games and experiences that showcase the potential of our technology."
Like other startup CEOs, Seal erred towards discretion regarding the funding that makes their work possible, simply allowing that "Sortium has been fortunate enough to have incredible investors who are true visionaries in the field. We've also been able to grow through this bear market by growing through our partnerships and services arm."
They're channeling those resources towards CryptoGene–Sortium's first proprietary project, which creates "living Kymera NFTs" with "on-chain DNA and memories" by combining AI and CRISPR DNA algorithms. Owners will buy into a "free-to-earn economy driven by the community" as CryptoGene's site says, where they can "battle, trade, and evolve to create the strongest Kymera." Those interested can hop on their Discord and join the waitlist on their site to become a "Degeneticist."

"We'll be releasing a few games and applications that show off the power of our Double-Helix experience engine," Seal said, demonstrating new ways to engage with Web3 gaming. "After that, we'll be working on more ambitious projects that push the boundaries of what's possible with blockchain technology."
"Sortium sits at the nexus of many different industries bringing fine art, fashion, entertainment, medical, educational, A.I, simulations, digital twins and so forth together with an underlying technological stack that we conservatively believe is 3-5 years ahead of anything else being developed and/or hypothesized in the market today," Seal continued. "By bringing together A.I./Simulations with the probability and validation of blockchain technology, and an advanced high-fidelity web-based entertainment and game experience engine with native VR/AR support out of the box we are able to digitally transport someone into a fully immersive curated experience."
"To create those immersive experiences on web3 platforms, you'll need forward-thinking visionaries and advanced technologies at the cutting edge," he said. Seal believes Sortium Blockchain Studios has the knowhow and gumption to offer just that brand of expertise.
"We are the innovators for future innovators," Seal concluded. "By building the foundational technology, standards and practices that will be used by future generations, our mission is to make the process of creating content and experiences less about reinventing the wheel and more about ideating on the tire's tread."
Read related posts:
Disclaimer
In line with the Trust Project guidelines, please note that the information provided on this page is not intended to be and should not be interpreted as legal, tax, investment, financial, or any other form of advice. It is important to only invest what you can afford to lose and to seek independent financial advice if you have any doubts. For further information, we suggest referring to the terms and conditions as well as the help and support pages provided by the issuer or advertiser. MetaversePost is committed to accurate, unbiased reporting, but market conditions are subject to change without notice.
About The Author
Vittoria Benzine is a Brooklyn-based art writer and personal essayist covering contemporary art with a focus on human contexts, counterculture, and chaos magic. She contributes to Maxim, Hyperallergic, Brooklyn Magazine, and more.
More articles


Vittoria Benzine is a Brooklyn-based art writer and personal essayist covering contemporary art with a focus on human contexts, counterculture, and chaos magic. She contributes to Maxim, Hyperallergic, Brooklyn Magazine, and more.
Hot Stories
by Victor Dey
November 30, 2023
by Kumar Gandharv
November 30, 2023
by Victor Dey
November 30, 2023
by Nik Asti
November 29, 2023
Latest News
by Kumar Gandharv
December 01, 2023
by Nik Asti
December 01, 2023
by Alisa Davidson
December 01, 2023
by Nik Asti
December 01, 2023