10+ NFT Gaming Pros and Cons for Players and Publishers


by
Damir Yalalov
Edited and fact-checked: July 28, 2023 at 6:58 am
In Brief
In this article, we discover the main pros and cons of integrating NFTs into game titles.
Among the pros are the digital ownership of in-game assets; the possibility to own decentralized virtual real estate; play-to-earn mechanics; additional revenue and special collectibles; tokenized game development; and the possibility to add creators' NFTs.
The cons include high entry costs; market volatility; scams and fraud; speculation; lack of regulation; security risks; limited adoption; and environmental concerns.
In the past three years, NFTs have gained significant popularity, especially in the spheres of art, gaming, and technology. Generally speaking, NFTs are characterized by uniqueness, ownership, indivisibility, scarcity, and interoperability. Non-fungible tokens cannot be modified, divided, or deleted. NFTs can be bought, sold, and traded on various NFT marketplaces and platforms, and tokens' ownership can be transferred between wallets. Some people view non-fungible tokens as a way to commercialize their digital creations and confirm their provenance, while others criticize the negative effects of blockchain networks on the environment and doubt the long-term worth of specific NFTs.
So why should game studios start integrating non-fungible tokens into their titles?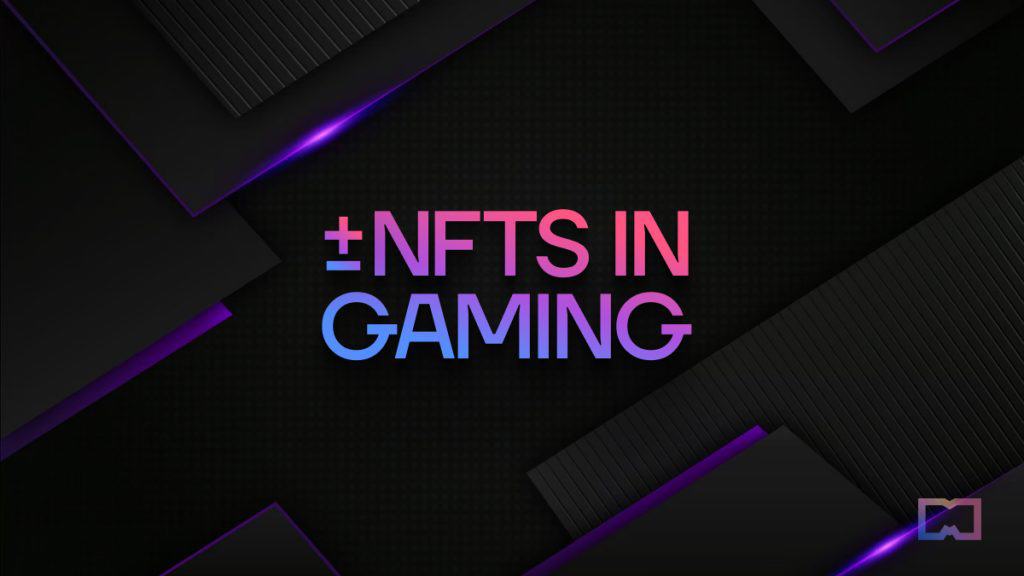 Pros
1. Digital Ownership of In-Game Assets
In traditional gaming, players do not fully own their assets. However, with non-fungible tokens, gamers can be less worried about their in-game items. NFTs, minted on the blockchain, cannot be replaced, modified, or deleted. So, when owning an asset, users can be secure that their assets will not be deleted by the game publisher or any other actor.
When it comes to games, NFTs can represent various items: weapons, clothes, traits for characters, and more. Users can easily buy, sell, and trade such items as if they were normal game assets. Players like collecting unique in-game items, so non-fungible tokens make this hobby more secure and exciting.
With traditional gaming, users can feel secure neither about their assets nor about the purchased titles. For example, last week, a rumor suggested that game publisher Ubisoft would be randomly canceling inactive Ubisoft accounts and permanently erasing customers' digital game collections.
Earlier this week, the publisher stated that customers' digital game collections remain secure even if their accounts are inactive. However, Ubisoft could technically delete users' purchased games. This means that users do not own the games they have purchased.
Such a thing cannot happen with blockchain-based games. With the technology, players own their digital assets on-chain. These cannot be modified or deleted, meaning that tokens are secure even in cases of inactivity.
2. Decentralized Virtual Real Estate

In virtual worlds or metaverses, NFTs can represent ownership of virtual real estate, allowing players to buy, sell, and develop virtual properties within the game's ecosystem.
An example of this can be found in Critterz, a game where NFTs were incorporated into the Minecraft universe. To play, individuals had to own non-fungible tokens. They could purchase NFTs, which represented lands, and build structures on them. In July 2022, Minecraft developer Mojang Studios stated that it will not support integrations with non-fungible tokens anymore:
"Blockchain technologies are not permitted to be integrated inside our Minecraft client and server applications, nor may they be utilized to create NFTs associated with any in-game content, including worlds, skins, persona items, or other mods," wrote the developer in an announcement.
In The Sandbox metaverse, users can also buy pieces of LANDs as NFTs. When owning one, players can host games, build multiplayer experiences, create housing, or offer social experiences to the community.
3. Play-to-Earn Mechanics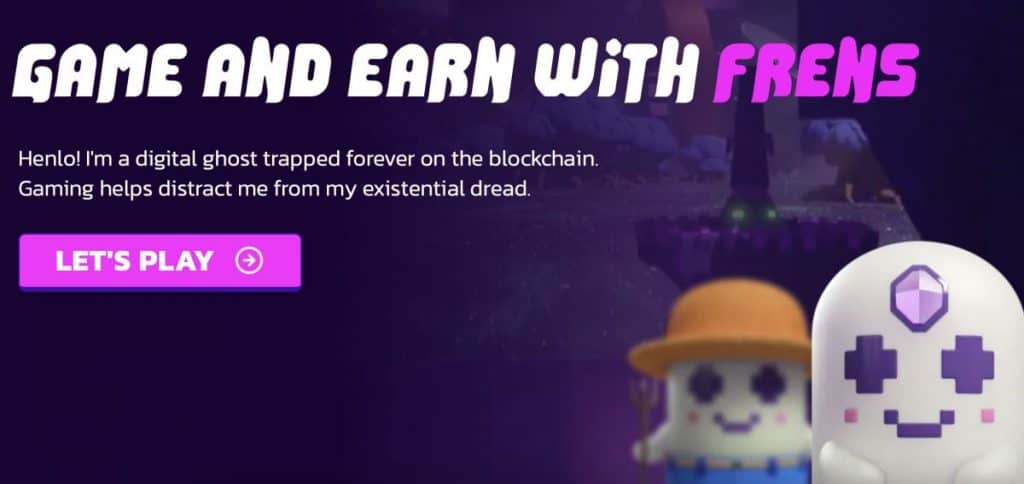 As we have seen previously, some blockchain-based games, like Critterz or The Sandbox, incorporate play-to-earn mechanics, where individuals can earn NFTs and cryptocurrencies by participating in the game and achieving certain milestones. This model empowers players to monetize their gaming skills and time.
One of the popular play-to-earn games is Aavegotchi, developed by Pixelcraft Studios. Users can earn tokens by farming rare Aavegotchis; staking and yield farming; farming and renting assets; playing mini-games; and trading Aavegotchis, wearables, consumables, Realm parcels, and installations on the game's marketplace.
4. Tokenized Game Development
NFTs can also be used to crowdfund game development projects. By selling unique tokens representing in-game items or exclusive rewards, game developers can raise funds and involve the community in the creation process.
5. Creators' NFTs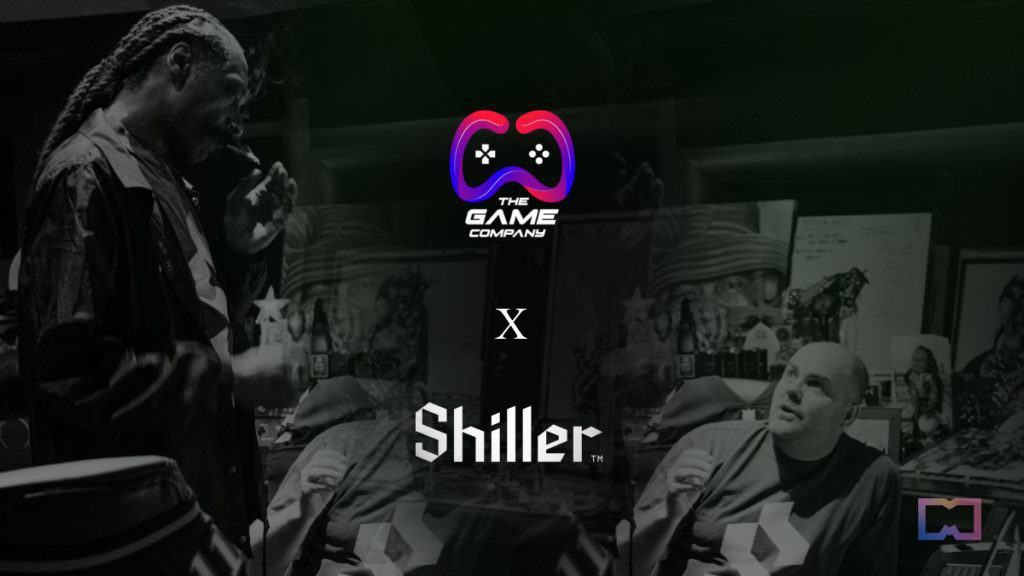 Non-fungible tokens enable game publishers to seamlessly integrate assets issued by artists, brands, and creators. For example, in June this year, rapper Snoop Dogg's platform Shiller partnered with The Game Company to enable gaming and monetization experiences. Thanks to blockchain technology, individuals can engage in real-time chat and token gate content. In addition, creators can receive virtual gifts and tips from their fans. Then, gamers can monetize their gameplay by transforming virtual achievements into valuable digital assets by creating and selling NFTs on Shiller's platform.
Cons
While NFTs offer exciting opportunities in the gaming industry, they also come with several downsides and challenges.
1. High Entry Costs
For players wishing to acquire NFT-based in-game assets, the initial cost can be relatively high. Rare or desirable NFT items can have significant price tags, making them inaccessible to some players or leading to a pay-to-win perception.
2. Market Volatility
The value of non-fungible tokens can be volatile, especially in speculative markets. Players who invest in NFTs may experience significant fluctuations in the value of their virtual assets, potentially leading to both substantial gains and losses.
3. Scams and Fraud
The NFT space is still relatively new, and, as with any emerging technology, it has attracted numerous bad actors. Scams and fraudulent activities, such as fake NFT listings, phishing attempts, and Ponzi schemes, have been reported. This leads to financial losses and disillusionment among players.
4. Speculation
In some cases, the focus on the potential monetary gains from NFTs overshadows the actual gameplay and experience. This can lead to an overemphasis on speculation rather than the enjoyment of the game itself.
5. Lack of Regulation
The NFT market, like other aspects of the cryptocurrency space, is largely unregulated. This lack of oversight can expose players to risks, such as dealing with unscrupulous marketplaces or losing their assets due to technical glitches.
6. Security Risks
NFTs are based on blockchain technology, and like any digital asset, they are vulnerable to hacking and security breaches. So, players whose wallets get compromised can lose access to their valuable in-game assets.
7. Limited Adoption
While NFTs have gained traction in certain gaming circles, they are still a niche concept. Mainstream adoption of NFTs in gaming requires addressing usability, scalability, and acceptance by a wider audience.
8. Environmental Concerns
Most non-fungible tokens are built on blockchain networks like Ethereum, which rely on energy-intensive mining processes. This has raised environmental concerns due to the substantial carbon footprint associated with some blockchain operations.
The Industry
In the past two years, gaming has been one of the leading categories among blockchain-related industries. In 2022, the category raised $4,487.3 million. In the first quarter of this year, 23 gaming startups raised $201,720,473, while in the second quarter, twenty startups raised $115,100,100.
Several major players in the blockchain industry are currently working on accelerating the adoption of the technology by traditional gaming studios. For instance, in June this year, Ava Labs announced the launch of its web3 gaming mentorship program called "Avalanche Arcad3."
The same month, GameStop partnered with Telos Foundation to bring gaming to the Telos blockchain through GameStop's web3 game launcher, GameStop Playr. The collaboration aimed to connect the traditional gaming community with the web3 audience and inspire conventional gaming studios, publishers, and distributors to explore web3 technology.
Conclusion
Generally speaking, blockchain technology has great potential to revolutionize how players own their in-game assets and titles. NFTs can increase the number of overall players and collectors as they become less worried about their collectibles. In addition, with non-fungible tokens, users can own decentralized virtual real estate and build experiences that allow them to earn money.
NFTs enable game developers to collect crowdfunding to create new projects. In addition, studios can have additional sources of revenue by selling in-game assets and unique collectibles. Then, blockchain technology enables game publishers to partner with artists, creators, and brands and integrate exclusive in-game assets. This might help attract new audiences to titles.
However, there are also numerous downturns of non-fungible tokens in gaming. Assets are not regulated and can be vulnerable to hacking and security breaches. Then, scams and fraud often happen in the NFT space. The value of non-fungible tokens can be volatile, and the initial cost of in-game assets can be relatively high. Lastly, most NFTs are minted on blockchains like Ethereum, which require energy-intensive mining processes. This might raise concerns among environmentalists.
Frequently Asked Questions
Can NFTs be used in games?
Yes, NFTs can be integrated into games. Non-fungible tokens enable players to own, sell, buy, and trade their in-game assets, own decentralized virtual real estate, and more.
Which are examples of Play-to-Earn games?
Among the popular Play-to-Earn blockchain-based games are Aavegotchi, Gods Unchained, Alien Worlds, The Sandbox, Decentraland, and Axie Infinity.
How can I earn tokens when playing games?
Players wishing to earn cryptocurrencies while playing play-to-earn games can stake; rent assets; play mini-games; trade wearables, consumables, and other assets.
What are the pros and cons of NFT games?
NFT games have several pros and cons for publishers and gamers. Among the pros are the digital ownership of in-game assets; the possibility to own decentralized virtual real estate; play-to-earn mechanics; additional revenue and special collectibles; tokenized game development; and the possibility to add creators' NFTs.
While the cons are high entry costs; market volatility; scams and fraud; speculation; lack of regulation; security risks; limited adoption; and environmental concerns.
Is playing NFT games profitable?
Individuals can earn money when playing NFT games. Numerous Play-to-Earn games allow users to earn tokens, which can be converted into fiat money. Among such games are Aavegotchi, Gods Unchained, Alien Worlds, The Sandbox, Decentraland, and Axie Infinity.
Do NFT games have a future?
NFT games, even though they have both positive and negative sides, definitely have a future. In 2022, major gaming developer and publisher Epic Games added an NFT-based game to its online store.
Read more:
Disclaimer
In line with the Trust Project guidelines, please note that the information provided on this page is not intended to be and should not be interpreted as legal, tax, investment, financial, or any other form of advice. It is important to only invest what you can afford to lose and to seek independent financial advice if you have any doubts. For further information, we suggest referring to the terms and conditions as well as the help and support pages provided by the issuer or advertiser. MetaversePost is committed to accurate, unbiased reporting, but market conditions are subject to change without notice.
About The Author
Valeria is a reporter for Metaverse Post. She focuses on fundraises, AI, metaverse, digital fashion, NFTs, and everything web3-related.Valeria has a Master's degree in Public Communications and is getting her second Major in International Business Management. She dedicates her free time to photography and fashion styling. At the age of 13, Valeria created her first fashion-focused blog, which developed her passion for journalism and style. She is based in northern Italy and often works remotely from different European cities.You can contact her at [email protected]
More articles


Valeria is a reporter for Metaverse Post. She focuses on fundraises, AI, metaverse, digital fashion, NFTs, and everything web3-related.Valeria has a Master's degree in Public Communications and is getting her second Major in International Business Management. She dedicates her free time to photography and fashion styling. At the age of 13, Valeria created her first fashion-focused blog, which developed her passion for journalism and style. She is based in northern Italy and often works remotely from different European cities.You can contact her at [email protected]
Hot Stories
by Victor Dey
November 30, 2023
by Kumar Gandharv
November 30, 2023
by Victor Dey
November 30, 2023
by Nik Asti
November 29, 2023
Latest News
by Alisa Davidson
November 30, 2023
by Victor Dey
November 30, 2023
by Alisa Davidson
November 30, 2023
by Nik Asti
November 30, 2023