How to mint NFTs on Solana? Ultimate Guide 2022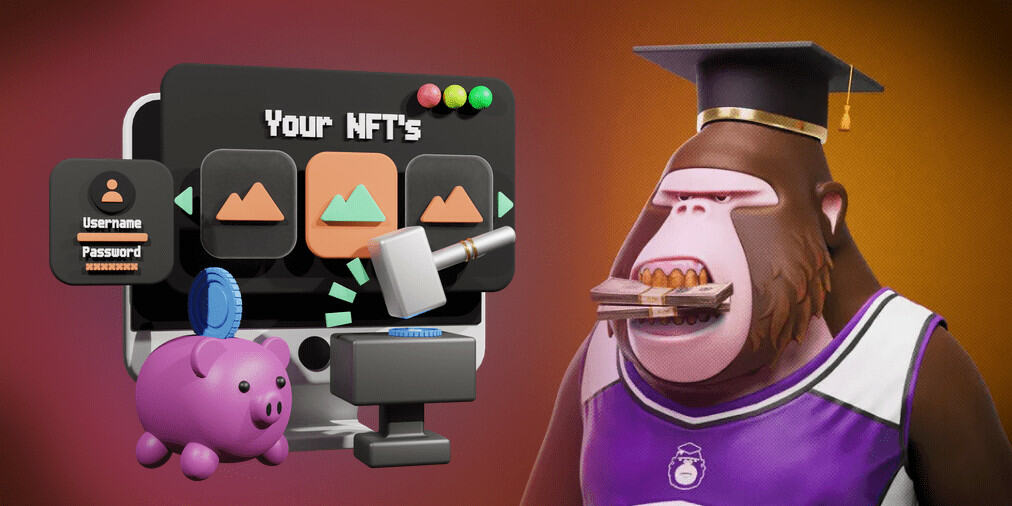 The world of NFTs has recently seen a new rival of Ethereum, aka the Ethereum-killer. Solana is skyrocketing in the decentralized realm of NFTs, dApps. Its interoperable and attractive solutions are taking everyone by storm in the whole ecosystem. The flexibility and tendency of Solana to grow exponentially, especially in the NFT space is the cause that everybody wants to know how it works.
There are many Solana NFT supported marketplaces with new projects launching daily. Solana is based on the Proof of History algorithm just like BTC is based on POW and Ethereum is going towards POS. Solana is a better and most trendy alternative to Ethereum with a very low gas fee as compared to Ethereum which has a very high gas fee and low TPS ratio. Solana Program Library (SPL) is Solana-based Tokens equivalent to Ethereum's ERC-20, ERC-721 token standards. Let's explore and learn together step by step the process from minting to viewing NFTs in your Phanom Wallet.
Why are Solana NFTs so popular?
When Ethereum was introduced it was considered the Bitcoin Killer because of the solutions Ethereum Blockchain has implemented through dApps and smart contracts. In the same way, Solana is the solution to all the problems that Ethereum Blockchain is facing, including very high gas fees, interoperability, network congestion, and the slow ratio of TPS. While Sonala is capable of processing up to 65,000 transactions per second, at the fee of just $0.00025 each translation. In contrast, Ethereum supports only15 to 20 transactions per second and the transaction fee is almost $30 in October 2021.
Perks of minting NFTs on Solana
If we talk about NFTs, the benefits of Solana and the downsides of Ethereum are evident and stunning. This means if you want to send ETH you are going to need less computational power and resources than minting or sending NFTs. One of the reasons is: in Ethereum Blockchain you have to interact with custom smart contracts. That's why you have to pay a drastically high amount of gas fee, sometimes more than $100, which sometimes surpasses the value of NFT. While the average price of minting an NFT on Solana is 0.00002 SOL or $0.015 as of March 2022.
Because of the auction-based model of Ethereum, the overcrowded transaction queue drags your minting process to many minutes and most of the time results in failure, but the buyer is still charged the gas fee.
Why choose Solana over Ethereum?
Some Ethereum based marketplaces like opensea allow gasless minting of NFTs, but in reality, there are quite a few other fees that users have to pay: for new account opening, canceling bids, listing NFTs, etc. So considering all these facts, if you want to Mint or buy NFTs without being charged a hefty amount, Solana is an ideal option for you. Let's dive into the process of how we can mint NFTs on Solana.
Difference between minting and buying on a marketplace
Primarily there are two ways of buying NFTs, from the primary and secondary marketplaces.
Minting: primary sales
This process involves excitement and mystery. You are buying directly from the creator and this is the first sale of NFTs. This means you are the very first buyer of a special digital asset, isn't it amazing! Most of the time the process of issuing the collection of NFTs is through minting, you have to pay a set fee and your NFT is issued after a specific time, but the element of surprise and excitement is that you will never know what your NFT will be before minting.
It could be a standard art piece or it could be a special hand-drawn rare piece with rare traits, such as red-eye, gold chain, moving background, diamond crown, and much more. NFTs are minted and issued mostly in collections of 5,000 or 10,000 NFTs and among those, there are quite a few NFTs that are given special and rare traits and hand-drawn. That will make them rare, valuable, and highly desirable for collectors and NFT lovers. This Degen Ape on Solana sold for $1 million because of its rare traits and valuable attributes.
Normally every project has a dedicated mining platform or site. They usually preannounce the date and time of minting in advance. The tradition of NFT sales says that popular, attractive, and famous collections can sell out in a matter of minutes sometimes in seconds. Not everyone can get the piece from a limited collection but if you like to get one, your best option is a secondary marketplace.
Marketplaces: secondary sales
Most people mint just to gain profit from the resale. That is the reason after every project launch you can see many NFTs pop up on Digital Eyes, Solsea, Magic Eden, and Solanaart. But the price on the secondary marketplace depends on the rarity, niftiness, and coolness of the attribute of each collection and NFT.
Let's focus on the minting rather than the marketplace because if you are a new buyer or thinking of purchasing your first NFT, minting is the best and easy option compared to buying from the secondary marketplace because of the complicated process and the risks of counterfeit NFTs. While minting you just have to be in the right place at the right time and hope that your NFT will be a rare one and boom.
Solanart, Digital Eyes, Solsea and Magic Eden are some prominent Solana NFT marketplaces. Usually, the same collections are featured on all these marketplaces but sometimes at different prices.
How to keep track and find the new mints on Solana?
The authentic and official source for keeping track of new releases, and minting time, is http://nftsolana.io. The best thing about this platform is that it has created a summarised interface for every listed project. It shows the basic and relevant information about the project like mint date, website address, discord and official social media links and the total number of NFTs in the collection, and above all the minting price. NFT Calendar and How RareIs are some other key sources for keeping track of Solana NFTs.
Join the discord channel of these NFT marketplaces because all the official news and links are available on the discord channel, including mint sites, rules to get whitelisted, and airdrops too. You can get your Discord here.
Now you know whatever is needed to start the minting process. Make sure you have some SOL available in your Solana wallet.
Getting a Phantom Wallet
Phantom is a Solana-supported digital wallet also compatible with most of the Solana marketplaces and NFT projects. Think of Phantom as a Metamask of Solana, a one-stop browser extension for most of Solana dApps. The phantom wallet has built-in DEX and an elegant collectible section where all of your Solana NFTs can be displayed, you can swap tokens and also stake SOL in the Phantom wallet to earn rewards.
Phantom wallet can be added to Chrome, Edge, and Brave browser. Click on the Add to Button and you will be redirected to the extension page. Agree to terms and conditions and Phantom is added to your browser. Click on Create a new Wallet.
This is the most important step in setting up any digital wallet. You must save the seed phrase offline, not on any digital device and this rule must be followed for the safety of your digital assets. It is recommended that you should write it down in multiple locations.
Now your Password is created.
You are all set now. Open the Phantom extension.
Now you have to have some quantity of SOL in your Wallet.
Check the easy-to-understand tutorials on the phantom website about buying SOL from exchanges and depositing in the wallet.
Just remember that you just need to have a minimum of 0.01 SOL to pay the fraction of the minting fee plus a little more if you want to list NFTs on a marketplace after minting.
Minting NFTs on Solana in 3 easy steps
Step1: Follow the time & don't be late
Deposit some surplus SOL in your Phantom
Make sure you have double-checked the launch time from Discord. It is normally announced as UTC, note it and convert it into your local time.
Be there before the mint time about to start, keep refreshing the page.
Step 2: connect the Phantom wallet
As soon as the mint is live you can connect Phantom to the minting site. Click on "Connect Wallet" and choose Phantom.
The wallet extension will require you to give the password. After the successful login to the wallet agree and connect to the page.
Step 3: mint
If everything goes right and your connection is successfully made, there will be a Mint button on the screen. Now if you are a whitelisted member you must have been awarded some tokens in the Discord channel. After paying the Mint fee you can Mint the NFTs and the Tokens will be gone and NFTs will appear. Normally the number of Minted NFTs depends on the projects. Some projects allow the mint of 10, 5, or 20 NFTs in one transaction some only allow the minting of 1 NFT.
Approve the wallet confirmation window and then click on the Approve Transaction to start minting
Now explore what you have got
Usually, the minting process takes a few seconds.
There is no success notification at the end.
Maintain your excitement and click on the collectible icon in your Phantom wallet( the second one from the left with four squares)
Conclusion
The craze of NFTs is real, it is about the aesthetics and the community you want to recognize yourself with. NFTs are the new luxury of 2022. But the Ethereum blockchain has a very high gas fee, pricing our small investors and collectors. If you are new to NFT and Web3 craze, Solana is a good choice, as it's ecosystem is taking quantum leaps and its marketplaces are growing exponentially. Be smart and become part of a better future and secure your place in the evolving technological shift of Web3.
The following articles might be of interest to you:
Disclaimer
In line with the Trust Project guidelines, please note that the information provided on this page is not intended to be and should not be interpreted as legal, tax, investment, financial, or any other form of advice. It is important to only invest what you can afford to lose and to seek independent financial advice if you have any doubts. For further information, we suggest referring to the terms and conditions as well as the help and support pages provided by the issuer or advertiser. MetaversePost is committed to accurate, unbiased reporting, but market conditions are subject to change without notice.
About The Author
Serial crypto entrepreneur, VC fund partner, and CEO of the Metaverse Post.
More articles


Serial crypto entrepreneur, VC fund partner, and CEO of the Metaverse Post.
Hot Stories
by Victor Dey
November 30, 2023
by Kumar Gandharv
November 30, 2023
by Victor Dey
November 30, 2023
by Nik Asti
November 29, 2023
Latest News
by Alisa Davidson
November 30, 2023
by Victor Dey
November 30, 2023
by Alisa Davidson
November 30, 2023
by Nik Asti
November 30, 2023