In Brief
The past year in the world of cryptocurrencies has been a wild one, from the rise of Dogecoin, which Elon Musk helped to drive.
As the world moves towards digital currencies, these people's accomplishments will continue to serve as an inspiration for others looking to enter the space.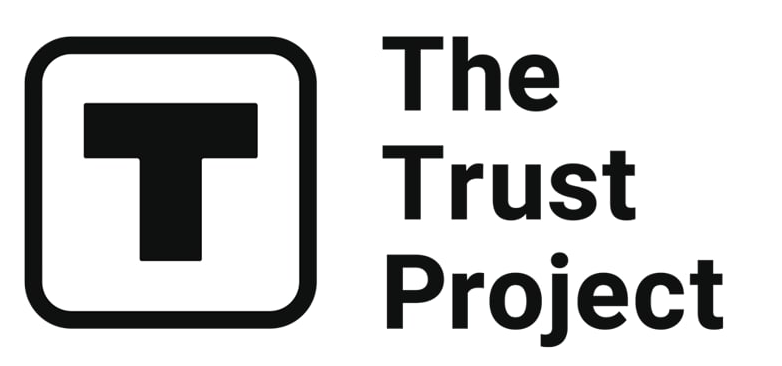 The Trust Project is a worldwide group of news organizations working to establish transparency standards.
Cryptocurrency has come a long way since its humble beginnings in 2009. What started out as an experiment to revolutionize the system of money, has now become one of the most popular and profitable investments in the world.
As such, crypto billionaires have been popping up all over the globe. The past year in the world of cryptocurrencies has been a wild one, from the rise of Dogecoin, which Elon Musk helped to drive, to Web3 developments and non-fungible tokens (NFTs), to the wild swings in bitcoin and other crypto tokens.
Despite all the volatility, there are some crypto billionaires that have managed to weather the storm and have come out on top. Here is a list of the Top 20 Crypto Billionaires in 2023:
Changpeng Zhao
Changpeng Zhao affectionately referred to as "CZ", is a Chinese-Canadian business executive and the powerhouse behind Binance, one of the largest cryptocurrency exchanges in the world. The most recent Bloomberg Billionaires Index ranked Zhao as the 136th wealthiest individual on earth, with an estimated net worth of $13.1 billion as of December 2022.
The Binance cryptocurrency exchange was established in July 2017 and was able to earn $15 million through an ICO. Eleven days later, trading started on the exchange. In fewer than eight months, Zhao built Binance into the largest cryptocurrency exchange in the world by trading volume (as of April 2018).
Zhao also introduced Binance Coin in 2017, a utility token that provides its owners with a number of perks like lower trading fees. An Ethereum rival with smart contract functionality, Binance Smart Chain was introduced in April 2019 by the cryptocurrency exchange.
Chris Larsen
Chris Larsen, a corporate executive and angel investor born in 1960, is most well known for having co-founded many Silicon Valley technology firms, including one that utilized peer-to-peer financing. He co-founded the online mortgage lender E-Loan in 1996. When he served as CEO, E-Loan made history by becoming the first business to publicly disclose customers' FICO credit ratings.
The market value of the E-Loan was projected to be $1 billion in 2000. Larsen departed the business in 2005 following its sale to Banco Popular. He co-founded Prosper Marketplace in 2006 and served as the company's CEO until 2012. Later in 2012, he co-founded Ripple Labs, Inc., a business that created the software known as Ripple, which facilitates the immediate and direct transfer of money between two parties.
Chris Larsen is estimated to be worth $2.5 billion as of December 2022 and was ranked the world's 214th wealthiest billionaire according to Forbes' real-time billionaires list. After leaving Ripple in 2016, Larsen invested in numerous other early-stage tech startups and blockchain projects.
Cameron & Tyler Winklevoss
Olympic rower and cryptocurrency investor Cameron Howard Winklevoss (born August 21, 1981) co-founded the Gemini cryptocurrency exchange and Winklevoss Capital Management with his brother, Tyler Winklevoss. The Winklevoss brothers and Divya Narendra, a fellow Harvard student, co-founded HarvardConnection, later renamed ConnectU.
The Winklevoss brothers filed a lawsuit against Mark Zuckerberg, alleging that he had stolen their ConnectU idea. Together with Rachelle Hruska, Winklevoss co-founded the social networking platform Guest of a Guest in addition to ConnectU. Forbes calculated that each twin had $1.4 billion worth of cryptocurrencies in January 2021.
Tim Draper
American venture capitalist Timothy Cook Draper (born June 11, 1958) founded Draper Fisher Jurvetson (DFJ), Draper University, Draper Venture Network, Draper Associates, and Draper Goren Holm. Baidu, Hotmail, Skype, Tesla, SpaceX, AngelList, SolarCity, Ring, Twitter, DocuSign, Coinbase, Robinhood, Ancestry.com, Twitch, Cruise Automation, and Focus Media are some of his most well-known investments.
Draper garnered extensive coverage for his acquisition of seized bitcoins from the Silk Road website at an auction held by the US Marshals Service in July 2014. Draper supports decentralization and Bitcoin. His net worth is estimated to be $1.2 billion in 2023, and he was ranked among the top 20 richest crypto billionaires. He plans to continue making investments in cryptocurrency and blockchain technology, as well as furthering his commitment to entrepreneurship.
Michael Novogratz
Michael Edward Novogratz (born November 26, 1964) is a pioneering American investor who has been at the helm of Fortress Investment Group and currently serves as CEO of Galaxy Investment Partners. This company specializes in cryptocurrency investments.
One of the few cryptocurrency businesses mandated to declare financial results is Galaxy Digital Holdings Ltd. Trading cryptocurrencies cost the corporation $136 million in the first nine months of 2018. In 2017, Bitfury, a technology business, raised $80 million in finance with help from Galaxy Digital.
In 2017, Novogratz claimed that 20% of his net worth was in Bitcoin and Ethereum. This led to him earning an astounding $250 million from 2016 to 2017. At a cryptocurrency conference three years later, he proudly boasted that he was the only individual with both a Bitcoin tattoo and a Luna tattoo. However, shortly after, UST (the algorithmic Terra Luna stablecoin) lost nearly all its value against the US Dollar.
With a $1.5 billion net worth, Novogratz was ranked #317 on the Forbes 400 in September 2007. He had a net worth of $1.2 billion and was number 962 on the Forbes list of the world's billionaires in March 2008. He joined Kappa Beta Phi, an affluent Wall Street "secret society" made up of finance executives, that same year.
After the drop in the value of Fortress' stock, his net worth fell to $500 million by 2012. He is an advocate for Democratic political causes. [1] He chairs the governing board of The Bail Project as well.
Brian Armstrong
Brian Armstrong, born on January 25th, 1983, is a world-renowned business executive and investor who is the CEO of Coinbase, one of the leading cryptocurrency platforms. His unwavering commitment to maintaining an unbiased political environment within his workplace has gained him considerable attention in recent years.
Armstrong and Fred Ehrsam created Coinbase in 2012 to provide a platform for trading bitcoin and other virtual currencies among cryptocurrency enthusiasts. Armstrong became the company's founding CEO. The company was valued at $8.1 billion in a fundraising round in 2018, and in December 2020, it filed with the SEC to float through a direct listing.
Following a direct listing in April 2021, Coinbase's market valuation increased to $85B as of May 2022; Armstrong's net worth was estimated by Forbes to be $2.4 billion.
Dan Larimer
Block.one was launched in 2017 by Brendan Blumer, who served as the company's CEO, and Dan Larimer, who took the role of the CTO. In the then-largest ICO ever, Block.one raised $4 billion in 2018 for its EOS blockchain platform.
Larimer touted EOS as having technologies that would benefit millions of people. However, the introduction of EOS was contentious among its developers, and the process of reaching an agreement in line with the EOS protocol among them caused a delay in the debut.
Moreover, in December 2020, Larimer stepped down from the CTO post and launched a new venture, an advertising-free blogging platform called Voice. His net worth was estimated to be $3.6 billion by Forbes.
Anthony Di Iorio
Anthony Di Iorio is a renowned Canadian entrepreneur and pioneer in blockchain technology. He co-founded Ethereum and invested early in Bitcoin, as well as founded Decentral Blockchain Company with its successful Jaxx Wallet application. Furthermore, he served Toronto Stock Exchange's first Chief Digital Officer in 2018, making him one of the most influential entrepreneurs today.
Forbes estimates Di Iorio's net worth at between $750 million and $1 billion.
Barry Silbert
Silbert founded Digital Currency Group (DCG), a cryptocurrency conglomerate that includes the Grayscale Bitcoin Trust and trading platform Genesis.
Barry Silbert is currently worth an estimated $3.5 billion, primarily due to his equity stake in Grayscale Invest and the holdings of Digital Currency Group. However, this figure could fluctuate depending on how DCG's bankruptcy progresses and its impact on Genesis.
Brad Garlinghouse
On February 4th, 1971, Bradley Kent Garlinghouse was born and has since become the successful CEO of Ripple Labs, a financial technology company. He was previously the chairman and CEO of Hightail (formerly YouSendIt). Before then, he held executive roles at AOL and Yahoo.
Brad Garlinghouse, the current CEO of Ripple, is said to hold a reported 6.3% interest in the business as well as additional XRP coins. According to the current exchange rate, his net worth would be close to $10 billion, which would put him in the middle of Forbes' list of the richest Americans.
Roger Ver
Roger Keith Ver, born on January 27th, 1979, is a prominent advocate and early investor in Bitcoin-related startups. His passion for cryptocurrency has earned him nicknames like "Bitcoin Jesus." Roger's current mission is to promote the use of Bitcoin Cash over other cryptocurrencies since he believes it stays true to Satoshi Nakamoto's original vision in 2009, that of being a peer-to-peer electronic cash system.
Although some publications place it as high as $520 million, Roger Ver's net worth is thought to be about $430 million. Given that so much of his wealth is held in cryptocurrencies, whose prices change frequently, it is difficult to assess.
Jihan Wu
Jihan Wu (Chinese: born in 1986) is an influential Chinese billionaire and cryptocurrency mogul. Wu, alongside Micree Zhan, co-founded Bitmain in 2013, a company that has become the world's premier computer chip producer for bitcoin mining with over $2.5 billion in revenue by 2017.
He also takes great pride in being one of the most prominent advocates for Bitcoin Cash. Forbes' 2020 World's Billionaires List listed him as one of Asia's five youngest billionaires. In 2018, Wu was listed as the second richest cryptocurrency entrepreneur in China by Hurun Report's inaugural Blockchain Rich List. His net worth at that time amounted to an incredible 16.5 billion yuan (US$2.39 Billion).
Matthew Roszak
An American billionaire venture capitalist and cryptocurrency investor, Matthew Roszak is the co-founder and chairman of Bloq, a blockchain startup company. May 2022 reports estimate his net worth to be an impressive US$1.4 billion. His investments focus on cryptocurrency-related projects, and he has been credited as the earliest investor of Ethereum.
He is also closely associated with the growth and development of various blockchain technology solutions. Having served as an advisor to some of the biggest companies in the world, including Microsoft, Roszak's influence and network are unrivaled.
Brock Pierce
In 2013, Pierce teamed up with brothers Bart and Bradford Stephens to establish Blockchain Capital (BCC), a venture capital firm. According to reports, by October 2017, the firm had raised an impressive $85 million in two separate funds.
In addition, it was also one of the first entities to raise money through digital security offerings on blockchain technology, thus creating its third fund. This revolutionary method of fundraising has since become commonplace for many companies looking for investors.
In February 2018, Forbes magazine proclaimed Pierce as one of the "top 20 wealthiest people in crypto", estimating his net worth at between $700 million and a whopping $1.1 billion. As co-founder of Tether with Reeve Collins and Craig Sellars since 2014, he has obviously done exceptionally well for himself through this venture alone.
Gary Wang
Gary Wang is a renowned American executive and co-founder of FTX, a cryptocurrency exchange. Before joining Google, his impressive resume included the 227th rank on Forbes 400 – an exclusive list that ranks America's wealthiest people.
Not to mention he was ranked 431st in The World's Billionaires – another prominent ranking system that highlights some of the world's most affluent individuals.
Gary Wang, a 28-year-old entrepreneur, achieved the top spot on Forbes' April 2022 list of billionaires under 30 with an incredible net worth of $5.9 billion. Due to FTX's downfall, his fortune was reduced by almost $1.7 billion resulting in Gary possessing roughly $4.2 billion at the present time.
Song Chi-Hyung
Leading the charge with his tech-savvy vision, Chairman and Founder Song Chi-Hyung founded Dunamu in 2021 to become the leading cryptocurrency exchange platform in South Korea.
In September of that year, their success was further solidified when they raised an impressive $85 million at a valuation of nearly $9 billion from investors such as Kakao Ventures and Silicon Valley's esteemed Altos Ventures.
Jed McCaleb
Jed McCaleb is a programmer, businessman, and philanthropist from the United States. McCaleb founded and oversaw Ripple as its CTO until the year 2013 before co-founding Stellar, where he serves as co-founder and CTO. McCaleb is also credited with developing the peer-to-peer eDonkey and Overnet networks, the eDonkey2000 application, and the Mt. Gox bitcoin exchange.
At the start of 2018, it was reported that McCaleb's ownership of Ripple tokens had a staggering value of $20 billion, which placed him at an impressive 40th spot in Forbes' list of wealthiest people worldwide.
Conclusion
As the world moves towards digital currencies, these people's accomplishments will continue to serve as an inspiration for others looking to enter the space. It is clear that with innovation and determination, anybody can make it big in the digital currency world.
The top 20 world's richest crypto billionaires in 2023 are proof that with hard work and dedication, anything is possible. With the emergence of new technologies and associated opportunities, the future potential for crypto billionaires looks very promising indeed.
Related articles:
Disclaimer
Any data, text, or other content on this page is provided as general market information and not as investment advice. Past performance is not necessarily an indicator of future results.