Buy NFTs in 2022: How to Buy NFTs and Which NFT to Buy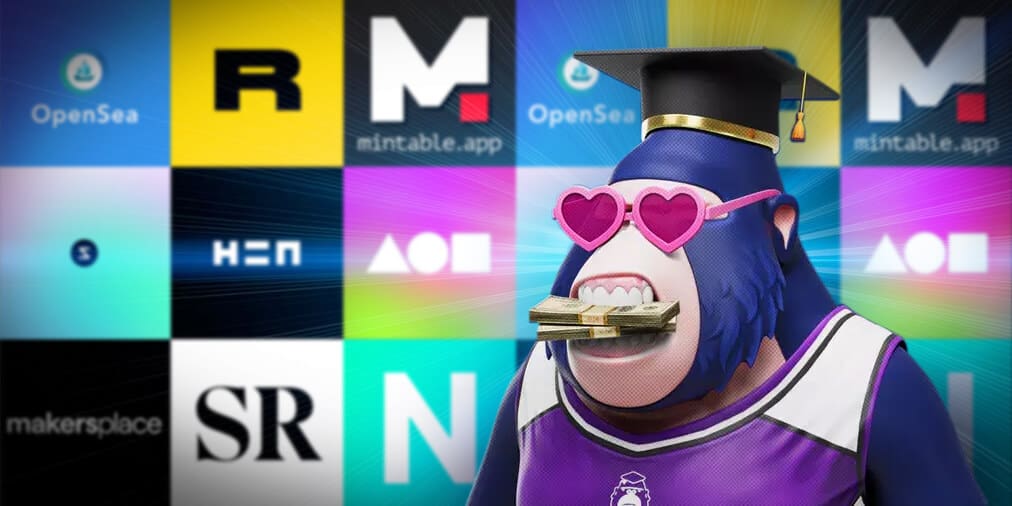 Since 2021, there's been a true craze for non-fungible tokens (NFTs). While previously only known to crypto enthusiasts, they have since reached the mainstream, with celebrities creating their own tokens. Anything can become an NFT, digital art, soundbite, or video clip. Creators have sold memes and gifs; an NFT of Nyan cat gif price reached six figures last year.
Buying NFTs is just like buying anything else on the internet, with the exception you'll need some crypto instead of fiat money. While it is not completely impossible to buy NFTs with a debit card, it's not something most marketplaces offer.
If you've been entertaining the idea of buying your first NFT, you're in the right place. Grab your crypto wallet, and let's have a look at the most popular NFT marketplaces.
Where do you buy NFTs?
You've got countless NFT marketplaces at your disposal. While Opensea firmly holds its position as the largest one, there are others that might be a better pick for you, depending on what you're looking for. If you're worried about the ecological impact of cryptocurrencies and NFTs, look for more ecologically friendly blockchains, such as Solana.
Most marketplaces are on the Ethereum network and require ether, so you'll need some crypto in your wallet before you embark on your NFT journey. If you haven't got a wallet yet, you can set one up on Binance, Coinbase or Gemini, or any other platform of your choosing. Exchange fiat currency to cryptocurrency, choose your preferred NFT marketplace and get your first token.
Most NFT sales are sold through the auction system; you bid on the NFT you like and the highest bidder gets the token. However, some sellers, for instance, those using Opensea, may choose to sell their tokens for a set price.
The best platforms to buy NFTs
Here's the list of the most popular NFT marketplaces available online right now. They all vary in their offerings, the blockchain they're established on, and the currencies they accept.
Opensea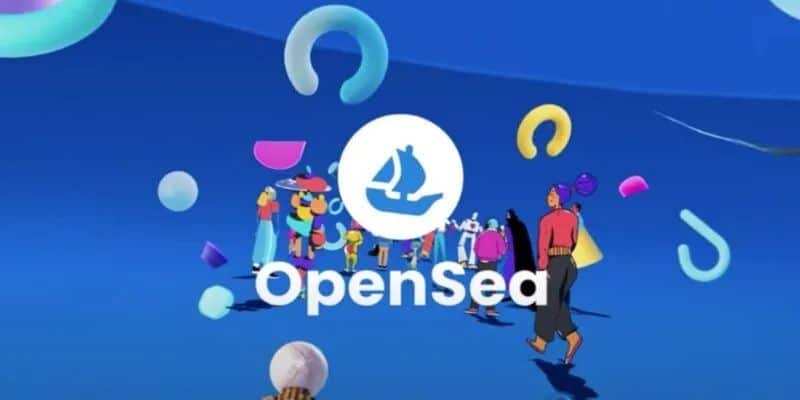 Let's start with "the first and largest NFT marketplace," Opensea. Founded in 2007, Opensea is an Ethereum-based marketplace with more than one million users, and it accepts more than 150 cryptocurrencies and supports 14 different crypto wallets. You can find there pretty much anything—digital art, music, domain names, in-game items, and collectibles. Basically, if some type of media is available online, it's there.
However, the downside to Opensea is that you have to pay gas fees for registration and when making a purchase.
Coinbase NFT Marketplace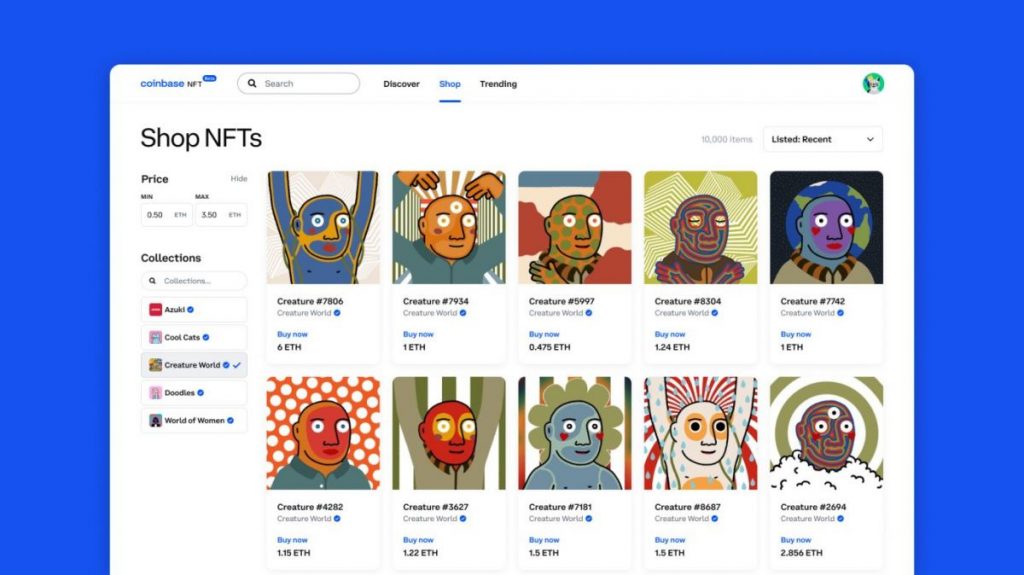 One of the largest existing cryptocurrency exchange companies, Coinbase, is dipping its toes into selling NFTs. While currently, Ethereum-based Coinbase NFT is still in its beta stage, there are some benefits to it. In the early stages of development, Coinbase NFT offers 0% Coinbase transaction fees. You also don't need a Coinbase Wallet to make purchases, either; any cryptocurrency wallet will do.
It offers a wide range of digital art, including creators like Doodles, Boss Beauties, and Azuki. While still relatively new and in development stages, it's definitely worth keeping an eye on the platform.
AsyncArt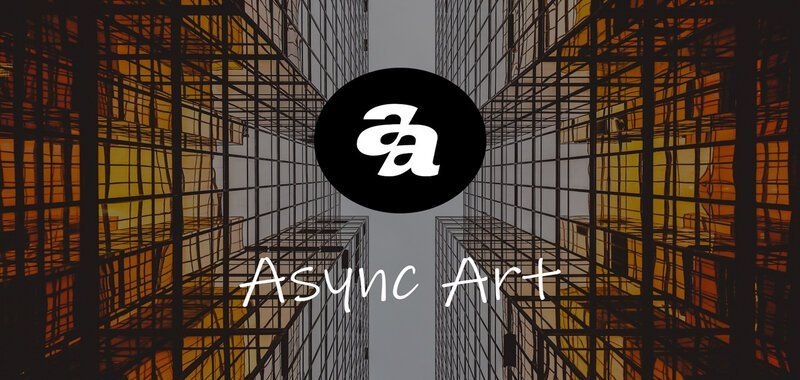 AsyncArt is not just another typical digital art marketplace. It offers programmable art—interactive NFTs that can change their features depending on the owner's whim. Artists can tokenize different layers of their art and sell them independently as well as sell their art piece as a whole. Layer owners can then make changes to the layers they bought, altering them and giving their own spin to the artwork.
According to AsyncArt website, "When an artist mints programmable art, they're instead deploying a set of instructions for how their finished media should be rendered. These instructions can be modified via layer tokens, with abilities like state change, positional movement, or color alteration."
It's an amazing feat of collaborative art. The website offers digital art, music, and video.
Axie Infinity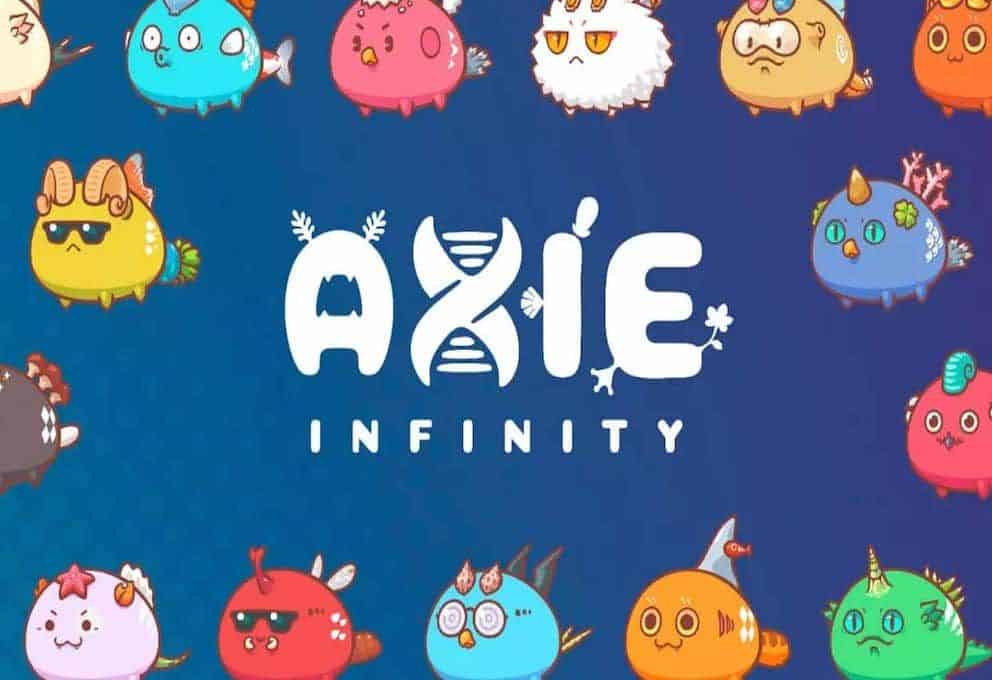 Here's something a little bit different from our previous marketplaces. Axie Infinity is a Pokémon-inspired video game where you collect and raise kawaii cartoon pets called Axies. You can battle other players and build farming kingdoms on your land.
Where's the NFT, you might ask? Axies and your land are tokens you collect while playing the game. Axie Infinity tokens, Axie Shards, are built on the Ethereum blockchain; they can be bought and sold on various marketplaces as well as some cryptocurrency exchanges.
Crypto.com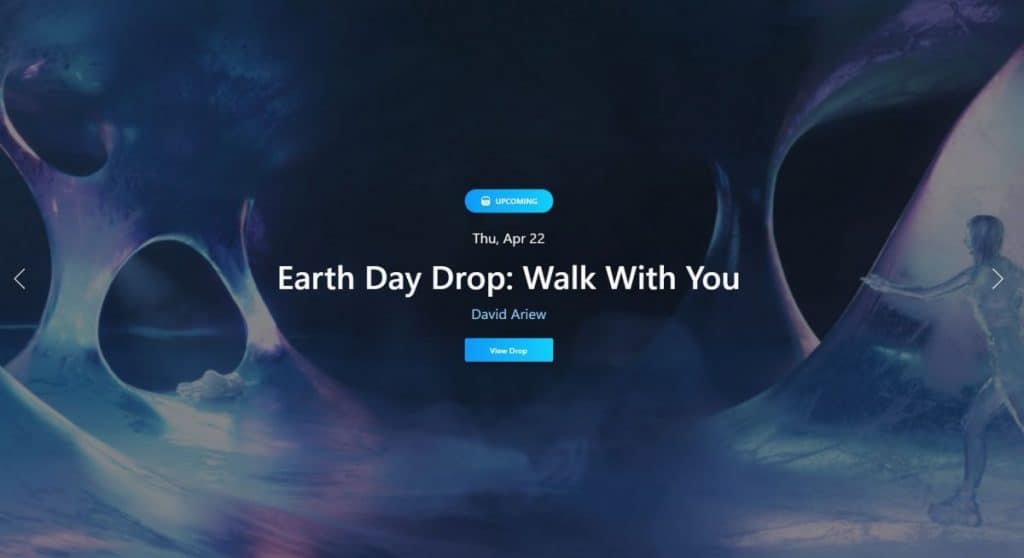 In March 2021, cryptocurrency exchange Crypto.com launched its own NFT Marketplace, where NFTs, including art, gaming, sports, and music, can be bought either at a fixed price or through action. It's quickly become one of the most popular marketplaces, with artists and celebrities like celebrities, such as Aston Martin, Snoop Dogg, and Boy George, having used the platform to launch their own NFTs.
Though originally operating only on the Crypto.org chain, it has since started also using another blockchain—Ethereum.
Decentraland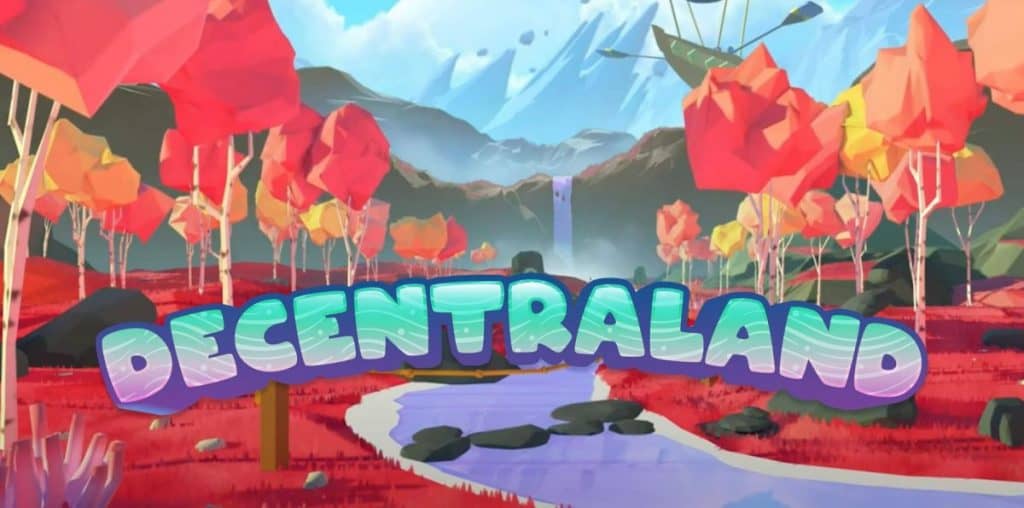 "The first-ever virtual world owned by its users," Decentraland is a 3D virtual world browser-based platform. Players can collect, buy and sell in-game items like Avatar wearables, as well as other in-game properties, such as LAND and Estates, and names. They can pay for them using the in-game Ethereum-based cryptocurrency MANA.
Foundation

Another platform launched in early 2021 when the NFT boom had started. Foundation has hosted some prominent people since then, offering works by Pak, Russian feminist group Pussy Riot's Nadya Tolokonnikova, and Edward Snowden. It offers exclusive art drops via auction; following the first bid, the auction runs for 24 hours.
It's another marketplace hosted on Ethereum and requires ether to make transactions. However, as Foundation currently supports only MetaMask or WalletConnect, platform access is quite limited to most cryptocurrency holders.
KnownOrigin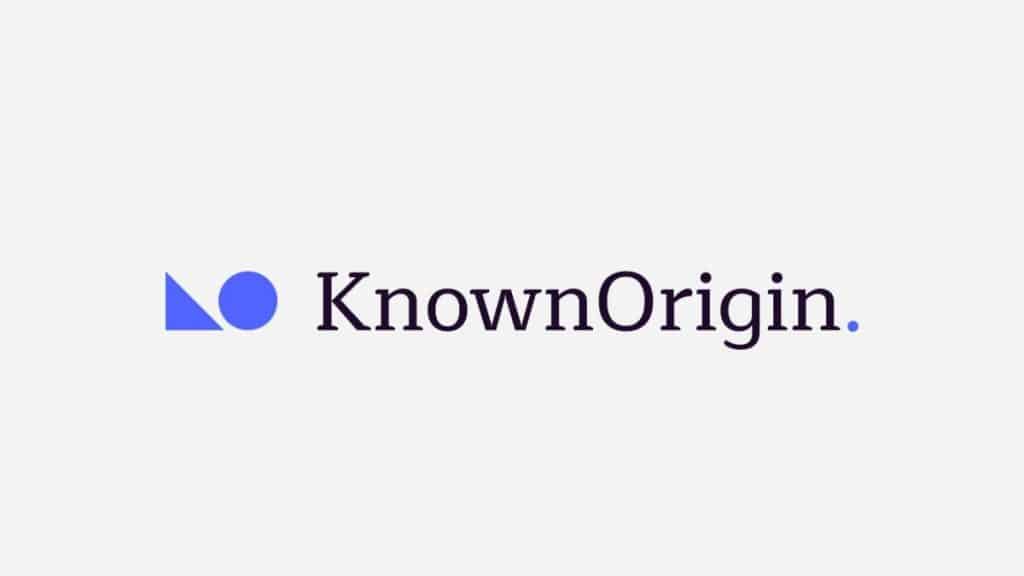 Built on the Ethereum blockchain, KnownOrigin is an artist-driven platform where artists can "authenticate, showcase, and sell the artwork & collectibles." Artists can submit files in jpg or gif formats to the platform.
Rarible

This community-centric NFT marketplace is where users can make decisions regarding the development of the marketplace, making decisions on platform moderation and future updates. It offers a wide range of NFTs, including art, photography, and game items. It has also done partnership with large brands, such as Adobe.
Rarible uses its own token RARI. It also uses five blockchains: Ethereum, Flow, Tezos, Polygon, and Solana. While Ethereum is expensive and associated with high carbon emissions, other blockchain options, like Solana, are more ecologically friendly. However, Rarible has even made Ethereum more ecologically sound as users can choose the "remove the carbon" option. According to Rarible, "for a small fee, you can pay for carbon removal with our partner Nori for the amount of emissions your NFT has likely caused."
The platform has also recently announced it is lowering gas fees.
Which NFT tokens to buy
For those plagued with the question, "What NFT should I buy right now?" there are a number of options available for you.
First, consider what you're really interested in. if you're making an investment, it's good to actually want to buy what you're planning to collect. If you want an art piece, you can browse through marketplaces until you find an artist that resonates with you. Just like buying traditional art, it's always a good idea to choose what you enjoy rather than buy something in hopes of getting you the big bucks. The truth is, unless you're investing in an already established artist like Beeple or Pak, you cannot be sure how the NFT art will behave in the future. Its value might grow exponentially; it might not.
Conclusion
Considering the vast options you have, different media, and different types of NFTs, choose something that's close to your heart. If art isn't your thing, there are still plenty of other options available to you that you might prefer. If you're a sports fan, there are sports cards and sports moments available as NFTs. If you're a gamer, look into Axie Infinity and Decentraland.
Remember: never invest more than you can afford to lose and there is no guarantee any cryptocurrency investment will increase in value. NFT investments are to be considered dabbling in the future and your goal is to have fun and learn something along the way.
Additional NFT resources:
Disclaimer
In line with the Trust Project guidelines, please note that the information provided on this page is not intended to be and should not be interpreted as legal, tax, investment, financial, or any other form of advice. It is important to only invest what you can afford to lose and to seek independent financial advice if you have any doubts. For further information, we suggest referring to the terms and conditions as well as the help and support pages provided by the issuer or advertiser. MetaversePost is committed to accurate, unbiased reporting, but market conditions are subject to change without notice.
About The Author
Karolina is a writer and journalist with a background in literary studies. She loves exciting tech solutions and art, and NFTs are often a perfect amalgamation of the two. Outside of work, she's a plant mom, a vintage fashion enthusiast, and a gamer.
More articles


Karolina is a writer and journalist with a background in literary studies. She loves exciting tech solutions and art, and NFTs are often a perfect amalgamation of the two. Outside of work, she's a plant mom, a vintage fashion enthusiast, and a gamer.
Hot Stories
by Victor Dey
November 30, 2023
by Kumar Gandharv
November 30, 2023
by Victor Dey
November 30, 2023
by Nik Asti
November 29, 2023
Latest News
by Alisa Davidson
November 30, 2023
by Victor Dey
November 30, 2023
by Alisa Davidson
November 30, 2023
by Nik Asti
November 30, 2023