In Brief
To keep up with the changing landscape of blockchain technology, training courses and certification programs are essential for staying on top of industry trends.
The most effective blockchain certification aids in gaining the credibility necessary to work in blockchain and cryptocurrency occupations, including those in business, development, engineering, marketing, security, and other areas.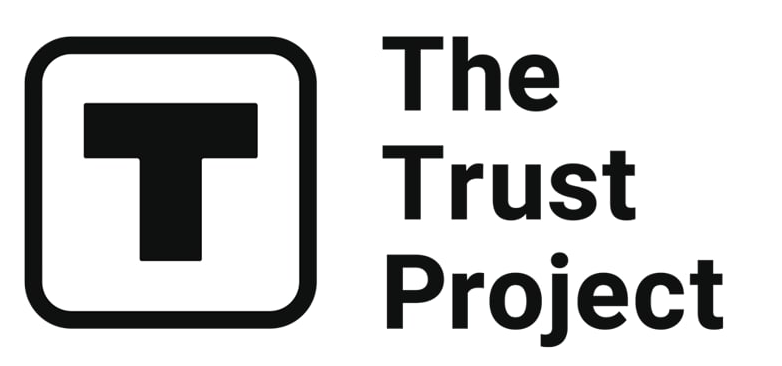 The Trust Project is a worldwide group of news organizations working to establish transparency standards.
By 2025, the World Economic Forum predicts that blockchain technology would be used to power 18% of the global GDP.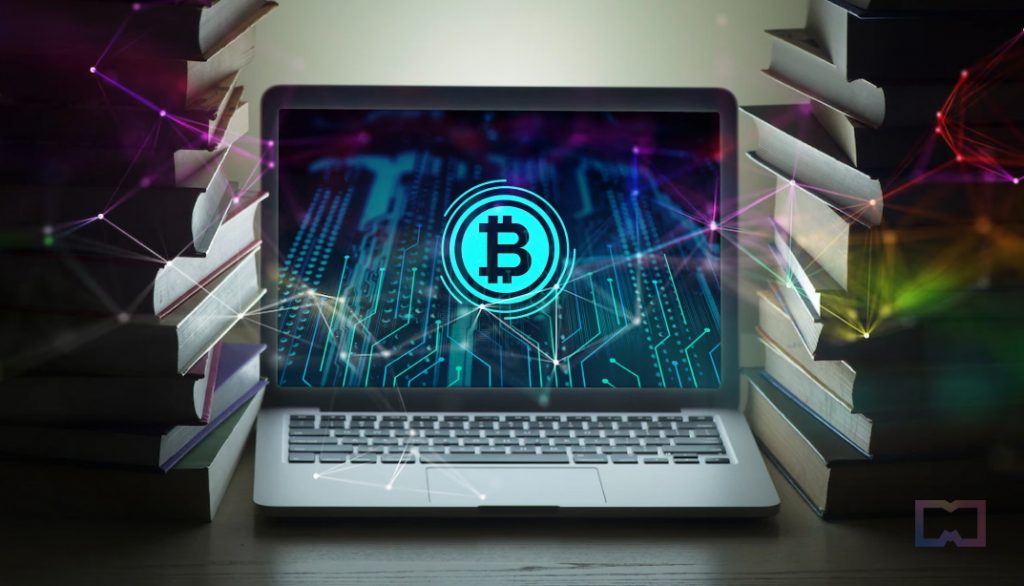 With its potential to revolutionize the way we store, process, and transfer data and value, blockchain technology is transforming all kinds of industries, from banking to healthcare. To keep up with the changing landscape of blockchain technology, training courses and certification programs are essential for staying on top of industry trends.
The impacts of this momentous event will be felt in nearly every economic sector worldwide, from health and education to manufacturing and retail, marketing and entertainment to the public and private sectors. It is anticipated that finance, supply chain management, and governance all entities will feel the reverberations for years to come.
What is blockchain certification?
Blockchain certification is a way to prove your knowledge and proficiency in blockchain technology. A blockchain certification program provides an official acknowledgment from a recognized third-party institution that you have achieved a certain level of understanding about the concepts, tools, and processes related to blockchain technology. It also allows employers to verify the authenticity of an individual's skills, knowledge, and training in blockchain technology.
You learn particular blockchain and cryptocurrency courses in planned and timed educational courses as you work toward the top blockchain certification. Some of them have set curricula, while others do not, and some only allow for in-person attendance while others allow for online participation.
Here is a list of the top 20 blockchain training courses and certification programs:
1. INE's Blockchain Security
This course offers a comprehensive overview of cyber security threats that can potentially target blockchain systems. It will also teach you about the most effective methods for securing your blockchain, as well as provide insight into cutting-edge security practices and risk mitigation strategies. With this knowledge in hand, you'll be ready to take proactive measures to protect your system from even the most sophisticated attacks. distinguishing between security issues and assaults on a blockchain network. Best practices, risk management, and more for blockchain security.
On the Blockchain, every known (as of this writing) cyberattack vector. Analysis of security risks in the Blockchain network. full knowledge of the hazards and security features that come with blockchain technology. showcasing suitable methods for protecting Blockchain data. Led by a blockchain specialist, this course will showcase the best practices for data protection using cutting-edge technologies. You will learn the fundamentals of blockchain security, as well as how to identify vulnerabilities and secure your systems.
INE's subscription plan:
Primary Monthly: $39
Primary Annual: $299
Premium: $799 annually
Prem+: $899 per year
2. 101 Blockchains
A website that offers specialized blockchain training courses and programs is how 101 Blockchains may be described. On the site, various blockchain training programs and certifications are available that can help people get more knowledge and skills in the field. The complete platform 101 Blockchains specializes in real-world blockchain and web3 professional training and certification programs. Many professionals that we have assisted in developing new blockchain skills and moving their careers forward.
Courses on offer:
Introductory Training Course: $149
Advanced Training Course: $299
Certified Blockchain Professional Program: $499
Duration: 1-2 Months
3. Blockchain Council
In order to help people comprehend the technology and its applications in various industries, the Blockchain Council is a network of blockchain specialists and professionals that offers thorough training and certification programs. The Blockchain Council is a reputable group of evangelists, enthusiasts, and subject matter experts who advance blockchain knowledge and products for a better society. Blockchain Council creates an environment and raises awareness among businesses, organizations, developers, and the general public by educating them about the blockchain industry. The council's mission is to encourage enterprises of all sizes to understand, adopt, and use blockchain technology.
Courses on offer:
Basic Training Course: $249
Advanced Training Course: $499
Certified Blockchain Expert Program: $999
Duration: 1-2 Months
4. IBM Blockchain Certification
The blockchain certification program from IBM offers a wide selection of classes for both newcomers and seasoned professionals. Introduction to the technology, comprehension of enterprise use cases, creation of distributed apps (dApps) and smart contracts, and project management using Hyperledger Fabric frameworks are all covered in the course catalog. An IBM Certified Solution Advisor – Blockchain Platform V2 will work with clients that want to select and create a solution based on the IBM Blockchain Platform. The Solution Advisor may have previously held positions as a developer, architect, consultant, or sales representative. They will be aware of the responsibilities of each of these positions and when to involve them in order to produce a successful outcome for their customer.
Courses on offer:
Introduction to Blockchain: $99
Advanced Blockchain Development: $399
Duration: 1 Month
5. Coursera's Blockchain Specialization
This specialization introduces blockchain, a ground-breaking technology that permits direct peer-to-peer transfers of digital assets and is expected to have comparable effects to the Internet. In more detail, it teaches students how to program for the Ethereum blockchain. The four courses equip students with the following knowledge and skills:
(i) a working knowledge of basic blockchain concepts;
(ii) a skill set for creating and implementing smart contracts;
(iii) techniques for creating decentralized applications on the blockchain; and
(iv) details about the current industry-wide blockchain frameworks.
Coursera's blockchain certification program provides a comprehensive overview of the technology and its use cases. You will learn all about distributed ledger technology, smart contracts, tokenized networks and applications, consensus algorithms, distributed systems, digital currencies, and more in this eight-part course series.
Courses on offer:
Introduction to Blockchain: $99
Advanced Blockchain Development: $399
Duration: 8 Weeks
6. Udemy's Blockchain for Business
Suppose you are familiar with the word "blockchain" but don't fully understand what it is, how it operates, where its value lies, or how it is evolving. In that case, you can check out "Blockchain for Business: The New Industrial Revolution" on Udemy. Udemy's blockchain certification program helps you learn how to build a decentralized application from scratch, as well as how to use the Ethereum platform to create and deploy smart contracts. This program takes you through all the basics of blockchain technology and its applications in business.
You will learn in this course:
the fundamentals of blockchain technology
how to use Ethereum and deploy smart contracts
how to develop your own decentralized application
Fees cost: $199
Duration: 1 Month
7. EdX Blockchain Specialization
However, the content of blockchain online courses varies depending on whether learning about blockchain or blockchain programming is the main objective. This blockchain course for beginners covers basic blockchain concepts, like how blockchain functions and applications. Learners will probably also examine cryptocurrencies and identify issues that can be resolved by blockchain technology created by companies like Hyperledger.
The EdX platform offers a specialization program in blockchain that provides an in-depth understanding of the technology and its use cases. The course covers topics such as blockchain fundamentals, distributed consensus, digital currencies, cryptography and security, and more.
In this course, you will discover the following:
The fundamentals of blockchain technology
Use cases for enterprise and consumer applications
Cryptocurrency and digital payments
Fees cost:
Introduction to Blockchain: $99
Advanced Blockchain Development: $299
Duration: 8 Weeks
8. Nanodegree Blockchain Developer Program
The Certified Blockchain Developer course aims to give students a deeper understanding of blockchains and more clarity on the fundamental ideas behind them. It is a comprehensive training and exam-based program that seeks to give the credential holder proof of competence in the blockchain field. Spread across five modules, the program covers all you need to know about blockchain fundamentals, smart contracts, creating dApps, and more. You'll even get to complete a final project that wraps up everything you've learned. This is one of the most extensive courses on blockchain development out there.
Fees cost: $399
Duration: 2 Months.
9. Blockchain Applications MasterTrack Certificate
Master of Engineering in Fintech offers you an opportunity to learn about a blockchain's operation, the value of cryptocurrencies in general and in business, its uses, and its advantages and drawbacks. With this flexible, engaging, high-quality online certificate program, you may obtain a job credential from a university.
100% of this six-to-nine-month course is provided online for $750, accessible online through Coursera. You gain knowledge from written, visual, and practical materials and through completing practical projects, including establishing a coin, building a wallet, and building smart contracts.
You'll learn in this course:
Basics of distributed ledger technology.
Applications of blockchain.
Cryptocurrency and digital payments.
Fees cost: $750 (a 10% cost reduction is available for people with Coursera certification)
Duration: 6–9 Months.
10. Blockchain Technologies: Business Innovation and Application
This online course analyzes blockchain technology from an economic standpoint by referencing the work of renowned MIT professor and expert in cryptoeconomics, Professor Christian Catalini. You will be given a brief introduction to how blockchain technology works in order to demystify the subject and aid in your understanding of its advantages and disadvantages. Over the course of six weeks, assistance will be provided to you so that you may understand blockchain technology beyond the fundamentals and see its potential business applications. A thorough overview of the many facets of blockchain technology and its use cases in business is intended to be provided by this extensive Coursera course. It covers subjects including decentralized applications, digital currencies, encryption, security and privacy issues, and smart contracts.
Fees cost: $99
Duration: 4 Weeks.
11. Blockchain Business Masterclass
Take a deep dive into Web3 project management with Ivan. Learn how traditional IT infrastructure functions and how to integrate decentralization into these current web3 product frameworks. This comprehensive course from Udemy offers a deep understanding of the various aspects of blockchain technology and its application in business. The program covers topics such as distributed consensus, digital currencies, cryptography, security and privacy implications, smart contracts, decentralized applications, and more.
This course will help you:
Explore use cases for enterprise and consumer applications.
Understand the crypto economics of digital payments.
Fees cost: $199
Duration: 6 Weeks.
12. Ethereum and Smart Contract Development
In this course, students will develop a comprehensive understanding of Ethereum and the Solidity programming language. Additionally, they'll learn to harness the power of Truffle and Web3.js, two essential tools for developing applications on Ethereum. They will also get to work on real-world projects to gain more hands-on experience. Topics covered include the Ethereum Virtual Machine, smart contract developer tools, and cloud mining.
Fees cost: $299
Duration: 10 Weeks.
13. Bitcoin and Cryptocurrency Technology
To really understand what is special about Bitcoin, we need to understand how it works from a technical point of view. This course from Princeton University will help you gain a comprehensive understanding of Bitcoin and cryptocurrency technologies. The course is available at Coursera, and it offers a unique opportunity to learn the fundamentals of digital currency without any cost. You'll explore the history and technical details of Bitcoin, Ethereum, cryptocurrencies, distributed ledger technology (DLT), cryptocurrency mining, and more.
Fees cost: Free
Duration: 4 Weeks.
14. The Certified Blockchain Expert or CBE
This certification blockchain expert course covers blockchain fundamentals, smart contracts, blockchain use cases, consensus algorithms, and blockchain attacks. You can apply for the exam to become certified and learn how to construct blockchain-based applications in a six-hour session. This is a self-paced course that offers a mix of theory and practice, with lab-based practical experiences on offer at the Blockchain Council's blockchain certification program.
After earning your blockchain qualifications, you can work as a blockchain developer, architect, blockchain marketer, lawyer, human resources (HR) specialist, or security specialist. Private company Blockchain Council provides both instructor-led and self-paced courses.
Fees cost: $99
Duration: Self-paced.
15. Certified Blockchain Architect (CBA)
Blockchain Architects will be better able to leverage their theoretical and practical knowledge and gain first-hand experience with all facets of Blockchain development with the help of this certification. It will serve as a showcase for your knowledge in the blockchain sector. Additionally, you will receive the exposure needed to acquire the knowledge required to make informed decisions on various blockchain efforts. You will have an advantage when developing Blockchain-based solutions for businesses and enterprises if you are a Certified Blockchain Architect. If you're eager to advance your professional profile and explore the deeper nuances of blockchain technology, this is the perfect certification course for you. Through online-based instruction supplemented with a comprehensive exam, it will provide an internal knowledge base in enterprise development and maintenance, empowering learners to build client-end distributed computing applications on the blockchain.
Fees cost: $399
Duration: Self-paced.
16. CBDH: Certified Blockchain Developer: Hyperledger
Today's blockchain technology goes beyond simple experiments. The transition from a Proof of Concept to a Production use case is beginning. Blockchain application development is a vocation that is in high demand for developers and software engineers. To ensure worldwide access, this blockchain technology certification course is available through Vue's expansive network of 7,000 testing centers across the globe. The course covers Hyperledger Fabric fundamentals like chain code, channels, network architecture, and consensus. It also dives into more advanced topics like sharding and scalability.
Fees cost: $399
Duration: Self-paced.
17. Blockchain Essentials
Cornell Blockchain, supported by the university's Initiatives for Cryptocurrencies and Contracts (IC3), is a powerful tool utilized at this college that enables students to learn about cryptocurrencies, cryptography basics, blockchain fundamentals, and how these concepts can be applied in real-world business settings. Upon completing the course's certificate program requirements, one will have gained an understanding of how blockchain technology works as well as ways it can be practically implemented. One will also become familiar with blockchain security and privacy concerns and methods to work around them.
Fees cost: $299
Duration: 10 Weeks.
18. Applied Cryptography
This course focuses on the practical application of cryptography, which covers the principles and techniques used to design cryptographic protocols for secure communication. It deeply delves into topics like public-key cryptography, digital signatures, encryption algorithms, and hash functions. After finishing this top blockchain course, you will understand how cryptographic concepts protect data in distributed systems like blockchain technology. This revised volume demonstrates programmers who construct computer applications, networks, and other systems with the most recent advancements in practical cryptography algorithms.
Fees cost: $299
Duration: 8 Weeks.
19. Blockchain Basics
This blockchain certification program provides an introduction to the basics of blockchain technology, such as its history, development, structure, and use cases. You will learn about the core concepts like cryptocurrency wallets, decentralization, consensus mechanisms, cryptography in blockchains, and public-key infrastructure (PKI). With this knowledge, you will be able to understand how blockchain technology can be used to secure transactions and data. This is an internationally recognized blockchain certification created for launching a career in the web 3.0 space.
Fees cost: $99
Duration: Self-paced.
20. Certified Blockchain Security Professionals (CBSEC)
The CBSEC certification program evaluates candidates' knowledge and abilities in areas like identifying security flaws in blockchain systems, developing a secure blockchain architecture, using ethical hacking techniques, and recognizing security threats. It addresses issues including identity management, network security, cryptography, secure coding techniques, and more. Becoming a Certified Blockchain Security Professional (CBSP) is a great way to demonstrate your knowledge of blockchain security. This exam demonstrates your proficiency in a young sector to current cybersecurity experts. You will join a group of Blockchain leaders in our community.
Fees cost: $299
Duration: Self-paced.
Conclusion
The most effective blockchain certification aids in gaining the credibility necessary to work in blockchain and cryptocurrency occupations, including those in business, development, engineering, marketing, security, and other areas. For novice developers and blockchain professionals, the University of California at Berkeley's courses on blockchain developers, blockchain technologies, bitcoin, and cryptocurrencies are recommended, as are those on Coursera and other online training platforms.
Mid-level and advanced blockchain developers benefit most from certification programs in blockchain technology, such as RMIT University's Developing Blockchain Applications, a hands-on course. For executives in blockchain enterprises, advanced courses like the Masters in Digital Currency offered by the University of Nicosia are best.
Related articles:
Disclaimer
Any data, text, or other content on this page is provided as general market information and not as investment advice. Past performance is not necessarily an indicator of future results.