What is a METAVERSE? Guide for dummies 2022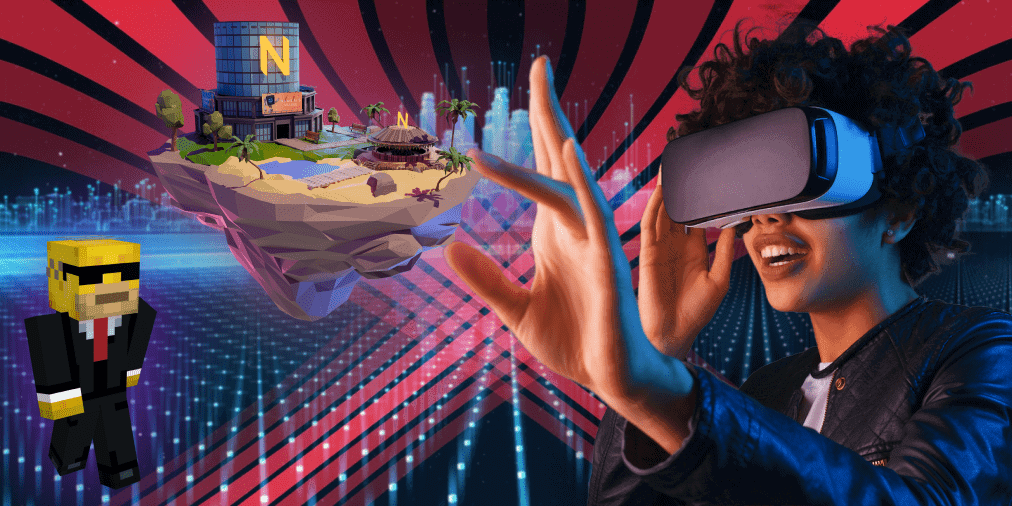 Table of contents
What is a Metaverse?
The buzzword that keeps everyone wondering what it is or what it is gonna be. Is it the future? Is it safe for us and the next generations? How do I try this? An endless list of questions regarding 'Metaverse' and its use cases. Inspiring, thrilling, and scary at the same time. Let's dive into the history and the technology behind the Metaverse. 
The concept of the Metaverse has been exciting people's minds since the 1990s. Russian and American cyberpunk writers described computer worlds where one could communicate, play, travel, eat, drink, and even sleep. Conduct normal life, basically, but not in the physical world.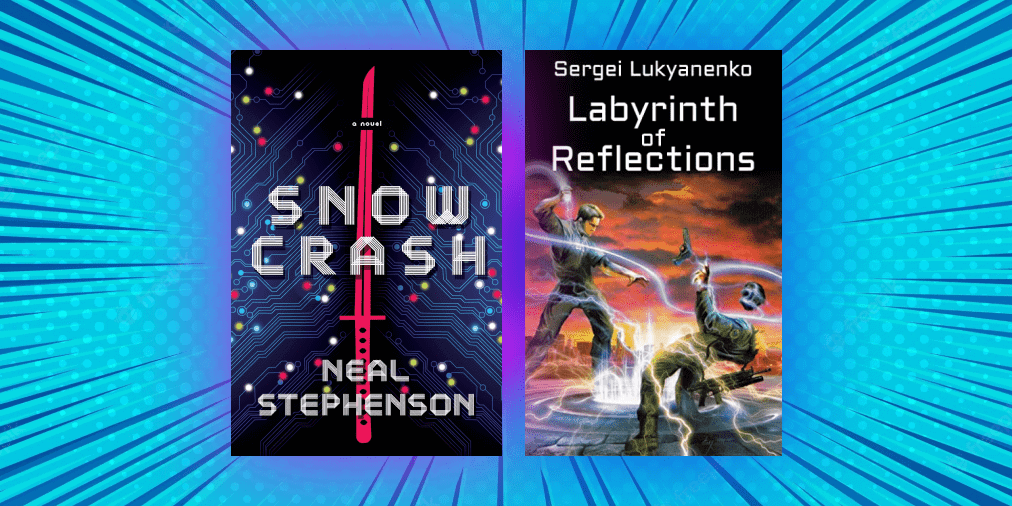 Then, in 2003, the world has seen Second Life, a multimedia platform that allowed users to create avatars and interact in an online virtual world. Subsequently, Roblox was released in 2004, with many other online games following.
What does Metaverse stand for?
It might seem easy to explain the concept of Metaverse as an online virtual game, but it actually has much more to offer.
At the moment, there is no exact definition for 'Metaverse.' Technically, the ecosystem of it will most probably include:
a shared virtual world that can be accessed via the internet;
Virtual Reality or Augmented Reality sensory tools such as headsets, mobile devices, PC, game consoles, and glasses;
digital payment processes, including both fiat and cryptocurrencies; 
software that would bring objects into 3D. 
Most of the technologies that will support various 'Metaverses' in the future are currently under development. Still, the technology is getting adopted by the world's major players daily, making the transition to the new kind of internet seem inevitable. In the past year, weekly mentions of the word 'Metaverse' in US companies' filings and earnings raised from 1 in January 2021 to 100 in January 2022.
The popularity of the term got at its peek in October 2021, when Mark Zuckerberg changed the name of Facebook to Meta.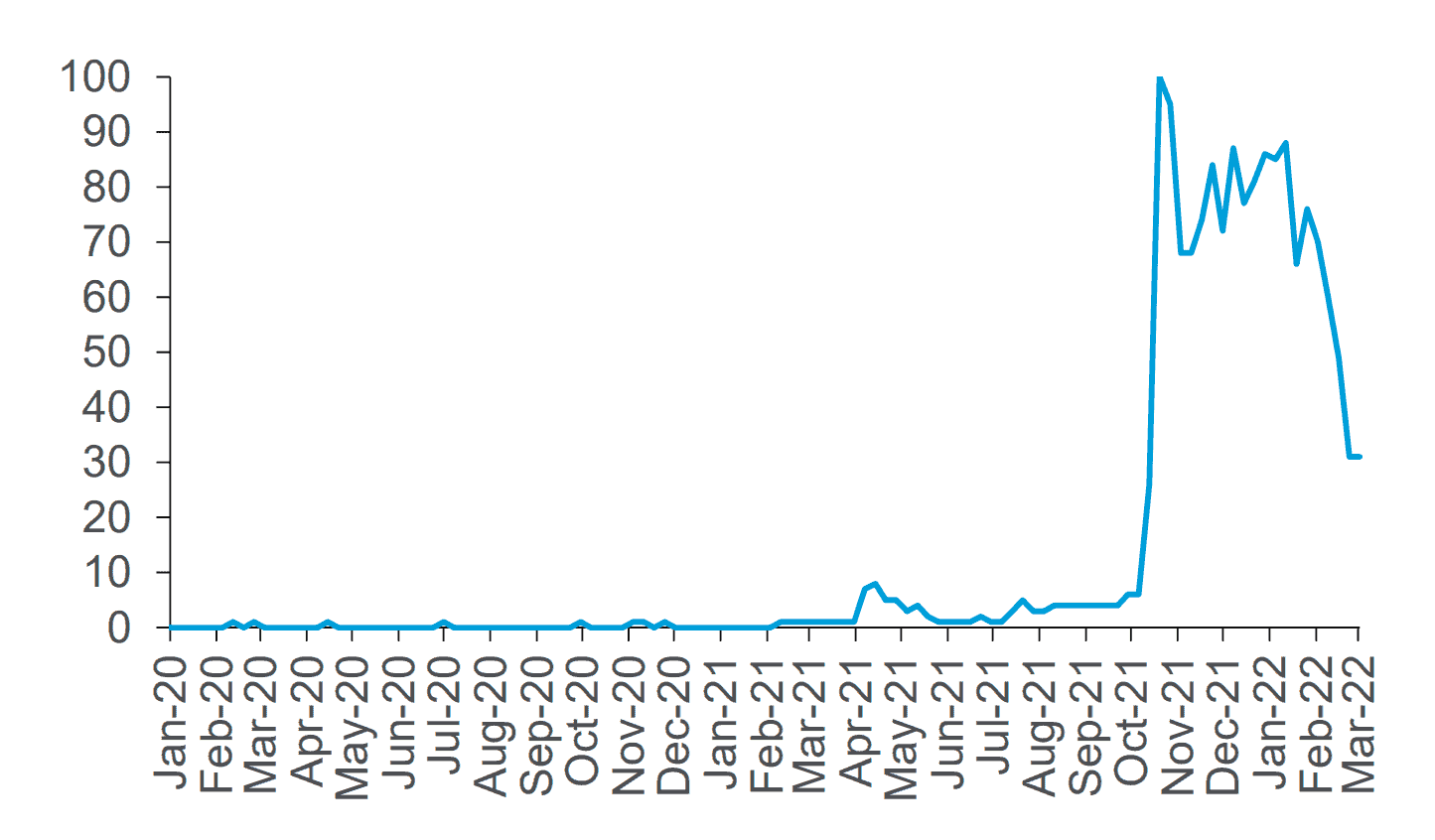 The curiosity was also stirred up by a trendy phenomenon of NFTs, purchased and promoted by actors, athletes, singers, and other celebrities. 
Today, there are approximately 10 types of Non-fungible tokens that could be used within the Metaverse. Identity and access tokens, music, art, and game objects are helping people and companies adopt the technology. 
The possible Metaverse use cases do not only include art and gaming, though. 
Let's think of digital entertainment events such as concerts, fashion shows, sports events, tourism, museums, and other. Imagining these use cases wouldn't be difficult, as we have already witnessed a variety of events held in different Metaverses. 
For instance, Travis Scott's concert inside the virtual game Fortnite in 2020; 
Metaverse digital fashion week organized by Decentraland in March 2022, following the expansion of fashion brands within digital retail stores.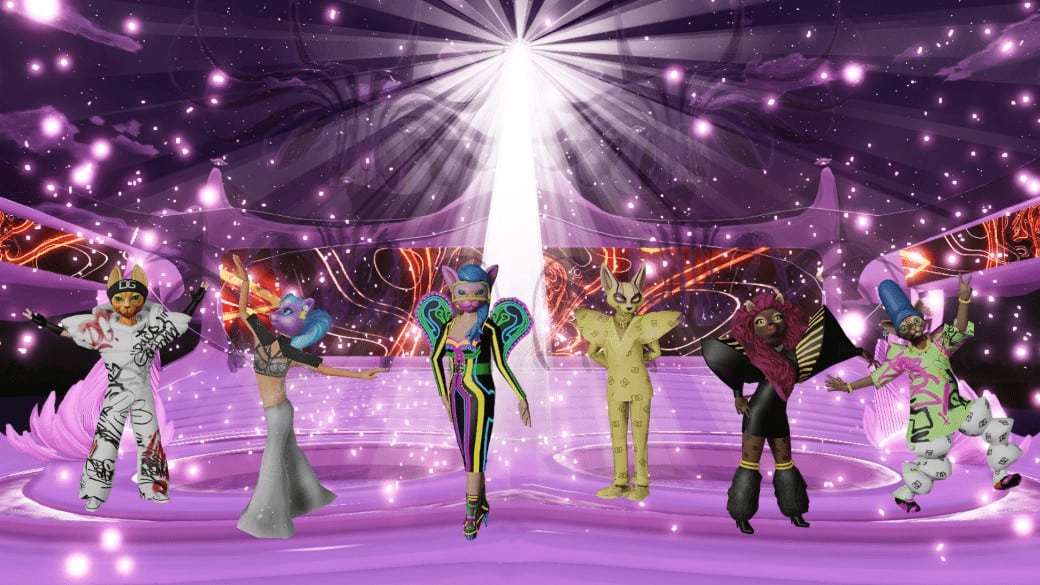 Louvre, the world-famous Parisian museum, is currently working on the "Louvre of the Metaverse", aiming to represent art pieces with NFTs. 
Disney might build a theme park within the Metaverse and has already registered the patent as a "virtual world simulator in a real place." 
Major sports clubs, apart from being sponsors' ambassadors during championships and games, are also starting to attract fans with the help of the Metaverse and NFTs.
Virtual advertising is becoming a thing. Starting with the popularity of the first digital model, Lil Miquela, in 2016, it was followed by the first-ever digital modeling agency, created in 2017 by Cameron-James Wilson. 
Today the platforms and the brands partner in order to give the users the possibility of creating their virtual avatars – for example, ZEPETO's collaboration with Gucci.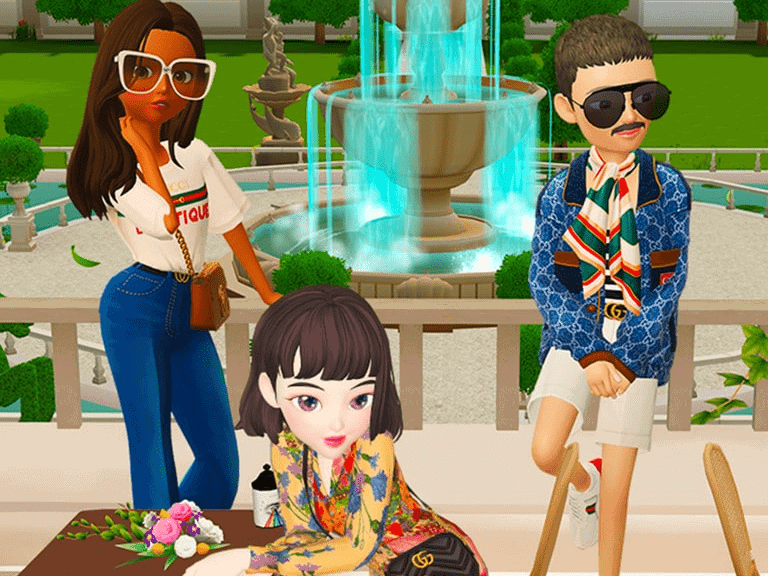 Nike, Adidas, Vans, Burberry, and many other brands have already adopted the technology that lets them offer an immersive experience for social commerce and e-commerce, featuring virtual shopping malls and digitalized retail products. 
Virtual Cities and Public Services are other possible use cases of the Metaverse. At the moment, Dubai and Seoul are the most progressive cities regarding the exploration of the Metaverse. The governments of the United Arab Emirates and South Korea are planning to develop virtual communication ecosystems for administration, cultural, educational, civic, and touristic services.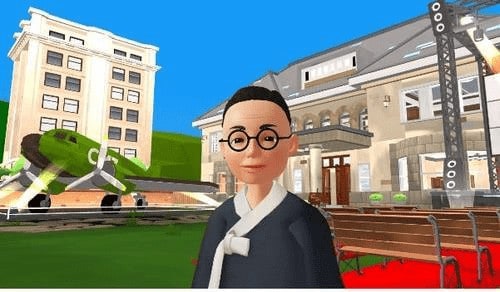 The Metaverse might be used beyond entertainment scopes. Smart manufacturing, which would use virtual representations of real-world physical assets or systems, is already being discovered by Boeing, Siemens Energy, and Ericsson. 
Education, Recruitment, and Training could be facilitated using the Metaverse immersive communication experiences. PwC UK is already using a Metaverse platform in order to interview job candidates, and in Seoul, Metaverse-based science classes are being tested with the participation of students.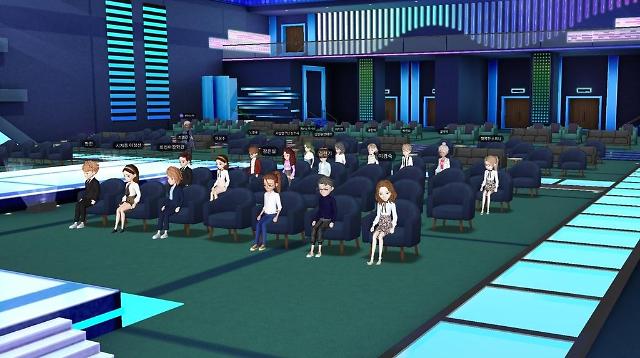 Scientists have been experimenting with the technology, attempting to build the Metaverse version of the Earth in order to predict and track Climate Change in real time.
Last but not least, the Healthcare sector has also found applications of the technology, but the use cases are still being experimented with.
In April 2022, there is still a variety of questions to be resolved in order to create the 'Metaverses', – the ones we read about in the books or the ones we are dreaming of that do not exist yet. It's an amusing journey to follow and participate in. 
FAQs
What does in the metaverse mean?
Virtual reality, which is characterized by persistent virtual worlds that continue to exist even when you're not playing, and augmented reality, which combines elements of the digital and physical worlds, are two examples of the technologies that companies generally refer to when they discuss "the metaverse."
How do I get into the metaverse?
By making their own avatar on the platform, a 3D virtual world browser-based platform, anybody can simply enter the metaverse. One of the best and simplest ways to enter the metaverse is using this method. Anyone who wants to create an avatar can do so on the Decentraland website.
Does the metaverse exist already?
There are many proto-metaverses, or walled-garden Metaverses, rather than the actual Metaverse as we know it today. A large number of businesses, including Roblox, Epic Games, Nvidia, Microsoft, Decentraland, and Meta, are actually creating proprietary, non-interoperable systems.
What is metaverse technology?
A graphical and speculative representation of this robust virtual environment, the Metaverse makes promises to be a trustworthy place where people can work, play, shop, and socialize. You may carry out all of this without ever meeting in person. You will actually be "in" the internet rather than merely "on" it.
Who owns metaverse?
Corporations are concentrating on creating a Metaverse creator economy while providing an open gaming environment that enables users to develop their own virtual and interactive worlds.
Who invented the metaverse?
The 1982 book Snow Crash by Neil Stevenson is where the phrase "metaverse" first appeared. Characters might travel to Stevenson's metaverse, a virtual world, to get away from their oppressive reality.
Can you make a profit in the metaverse?
The metaverse is an open universe. However, you will need to spend virtual currency, which you can get by spending real-world currency, in order to access some of its features. The metaverse you are in determines the virtual currency required. Land and many other luxuries can be purchased using virtual cash.
Which metaverse is best?
SANDBOX is the most promising metaverse platform.
How much does the metaverse cost?
In a six-month period last year, the average cost of a plot of land across the four major platforms doubled to $12,000, according to research by RepublicRealm, which monitors metaverse-related projects. Location on a map can have a big impact on property prices in the metaverse, much like in the real world.
How many people are in the metaverse?
Although many people mistakenly believe that Facebook is the metaverse, it actually encompasses much more. Involved in the metaverse are more than 160 businesses.
Does metaverse replace the Internet?
If you imagine the metaverse as it is shown in the movie Ready Player One, you could believe it to be the internet's replacement. The metaverse is not meant to replace the internet; rather, it is meant to "enhance/expand" its capabilities. In actuality, access to the metaverse requires extremely fast internet.
Will the metaverse change the world?
By providing a 3D environment, the metaverse aspires to serve as the virtual setting for these interpersonal interactions. There will be the possibility for global employees of the same organization to get together in the metaverse to address problems through highly creative brainstorming.
Which is the biggest metaverse?
Decentraland, one of the biggest metaverse platforms, has uncommon opportunities for both learning and enjoyment of virtual encounters. The Decentraland Marketplace allows users to buy and sell virtual land as well as other items like names and avatars.
Who is the biggest player in the metaverse today?
The most well-known metaverses nowadays are Sandbox and Decentraland.
What is a metaverse example?
It will consist of a 3D network of socially interactive virtual and augmented reality worlds. Neal Stephenson first used the term "Metaverse" in his science fiction book "Snow Crash" in 1992. The virtual world that people used as an escape from their bleak reality was portrayed.
Is metaverse worth investing in?
The value of the metaverse is predicted to reach $800 billion by 2024, according to analysts at Bloomberg Intelligence, while according to Morgan Stanley analyst Brian Nowak, it may reach a peak of $8 trillion.
How do I start a metaverse business?
The actions listed below should be followed in order to create a metaverse business or research potential metaverse business ideas:
1. Choose the proper platform.
2. Boost your internet visibility.
3. Target audience in mind.
4. Put experience first.
5. Learn more about cryptocurrency.
How do I sell things on metaverse?
Here, we'll provide you with some advice on how to make the most of your efforts at metaverse branding.
1. Utilize a virtual space to replicate the in-store experience.
2. Add augmented reality to the mix.
3. Make virtual things for virtual characters.
4. Organize immersive virtual events and create other adventures.
Where can I try the metaverse?
One of the more well-known settings among fans of the Metaverse nowadays is Decentraland. All different types of individuals have soon become interested in this decentralized virtual environment. You can purchase, sell, and create artwork, digital property, and NFTs in Decentraland.
How much does a land cost in the metaverse?
Think about "how much does metaverse land cost" right now to get the answer. For instance, you might have spent almost US$1000 a year ago to buy the smallest virtual parcel of land on Decentraland's Sandbox or metaverse. Currently, the identical virtual plot of land costs about $13,000.
Who uses metaverse?
This metaverse offers contact with millions of people worldwide and the ability to buy digital goods using its own currency. Young ladies between the ages of 13 and 24 make up avatars based on their own physical attributes as users, who make up the majority of the audience.
Who is the target market for the metaverse?
Businesses are interested in the metaverse for a number of reasons. It allows businesses to interact with customers in unique ways to distinguish out. But reaching Gen Z and millennials is one of the key reasons businesses are focusing on the metaverse.
What is the future of the metaverse?
A rising portion of our lives, work, leisure, time, income, happiness, and relationships will be spent inside virtual worlds rather than just being supported by technology, according to the idea of the metaverse. It will be a parallel reality that sits on top of both our physical and digital economy and connects them.
Will the metaverse be successful?
There is still a long way to go in terms of technology before all nations, regardless of their backgrounds, wealth levels, or demographics, fully adopt the Metaverse.
How will the metaverse affect our lives?
The metaverse will offer fresh, cutting-edge approaches to maintaining our health. There is already virtual reality counseling accessible, and therapists are employing VR headsets to administer exposure treatment to patients so they can confront their fears in a secure, controlled setting.
Who is the most famous person in the metaverse?
Lil Miquela is the most well-known virtual influencer; she made her Instagram debut in April 2016 and currently has millions of followers. Miquela is depicted as a 19-year-old woman who, possibly because she is digital, would never age.
How many companies are in the metaverse?
According to a report on the metaverse by market researcher Newzoo, during the course of a year, the number of companies working on the metaverse increased from 200 in July 2021 to more than 500 at this time.
Interested in learning more? Here are some additional guides to check out:
Disclaimer
All of the information on our website is provided in good faith and solely for educational reasons. Any action taken by the reader in response to material on our website is entirely at his own risk.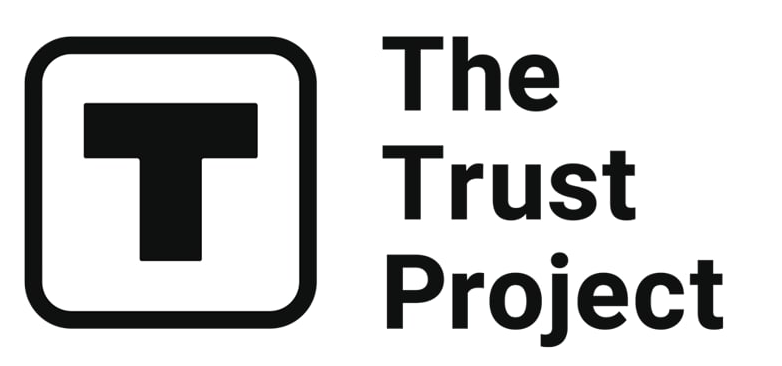 The Trust Project is a worldwide group of news organizations working to establish transparency standards.
Valeria is a reporter for Metaverse Post. She focuses on fundraises, AI, metaverse, digital fashion, NFTs, and everything web3-related.Valeria has a Master's degree in Public Communications and is getting her second Major in International Business Management. She dedicates her free time to photography and fashion styling. At the age of 13, Valeria created her first fashion-focused blog, which developed her passion for journalism and style. She is based in northern Italy and often works remotely from different European cities.You can contact her at [email protected]
More articles


Valeria is a reporter for Metaverse Post. She focuses on fundraises, AI, metaverse, digital fashion, NFTs, and everything web3-related.Valeria has a Master's degree in Public Communications and is getting her second Major in International Business Management. She dedicates her free time to photography and fashion styling. At the age of 13, Valeria created her first fashion-focused blog, which developed her passion for journalism and style. She is based in northern Italy and often works remotely from different European cities.You can contact her at [email protected]
Hot Stories
by Damir Yalalov
September 27, 2023
by Victor Dey
September 27, 2023
by Cindy Tan
September 26, 2023
by Victor Dey
September 26, 2023
Latest News
by Damir Yalalov
September 27, 2023
by Damir Yalalov
September 27, 2023
by Agne Cimermanaite
September 27, 2023
by Cindy Tan
September 27, 2023