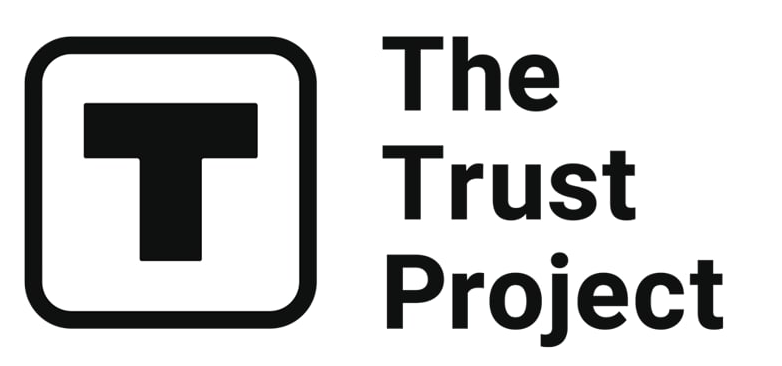 The Trust Project is a worldwide group of news organizations working to establish transparency standards.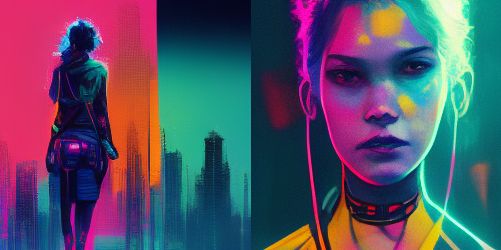 NFTs have become increasingly popular due to their ability to represent digital assets in a unique and immutable way. This has led to the development of numerous NFT marketplaces that allow creators to sell their creations.
List of Top NFT marketplaces
There are many NFT marketplaces available today, each with its advantages and disadvantages. Here is a list of the top 10 NFT marketplaces based on popularity and user reviews:
OpenSea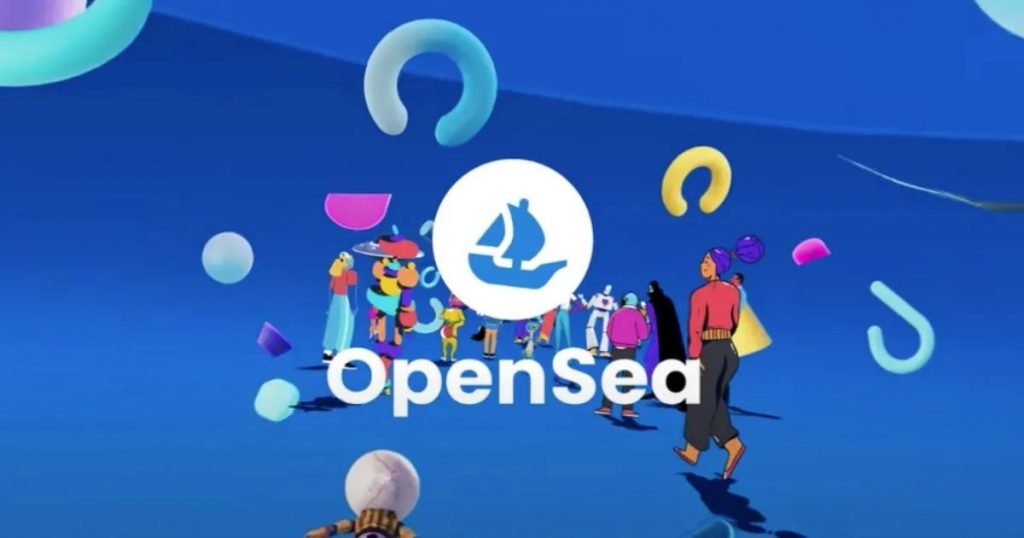 OpenSea is the most popular spot for selling NFTs. OpenSea offers a variety of digital assets on its platform, and it's free to sign up and look through the large selection. It also has artist and creator support and includes a simple procedure for minting your own NFT (known as "minting").
The marketplace supports over 150 distinct payment tokens, so the platform's name is appropriate. nOpenSea is an excellent place to begin if you're looking to get into the NFT world.
Axie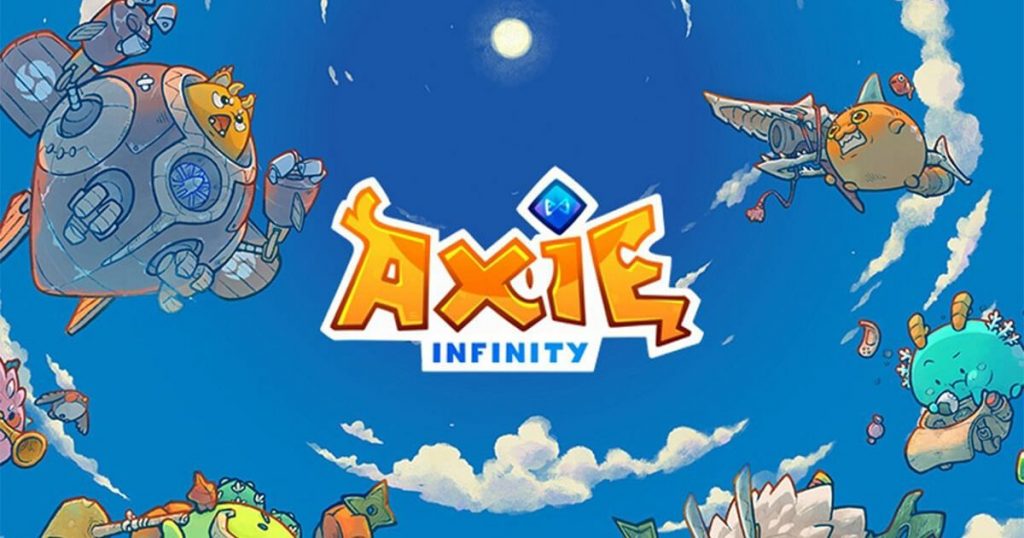 The video game Axie Infinity is based on the real-time strategy (RTS) game "Axie Empire." Axies are mythical creatures that can be acquired and trained, then pitted against other players' Axies to gain rewards. Players may acquire fresh new Axies, as well as entire territories and other goods as NFTs for use inside the game on Axie Marketplace.
The Ethereum blockchain is used to create Axie Infinity tokens (also known as Axie Shards). As a result, they may be purchased and sold on a variety of other NFT marketplaces, as well as some cryptocurrency exchanges.
Crypto.com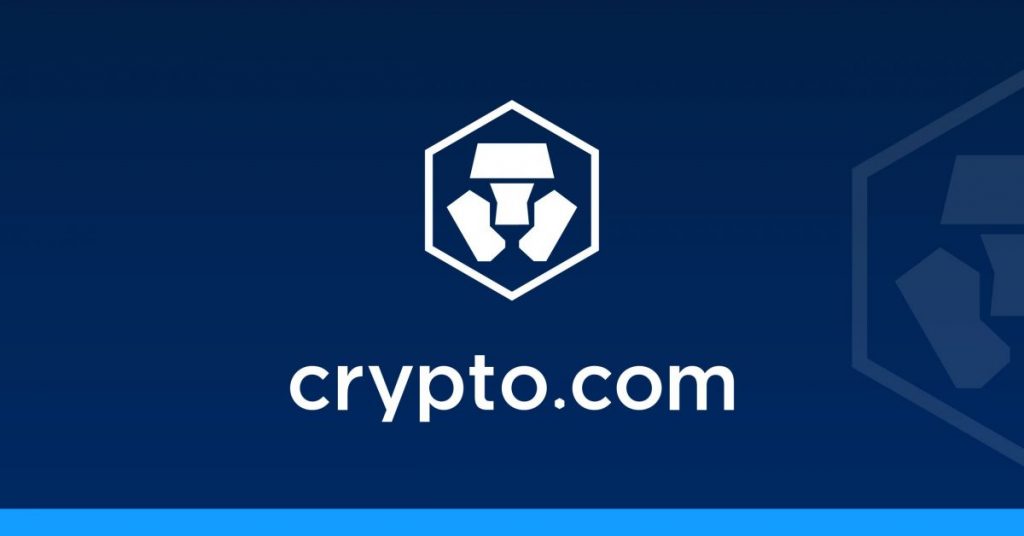 Crypto.com is one of the leading cryptocurrency platforms in the world, offering a wide range of products and services including an NFT marketplace. The Crypto.com NFT marketplace is a great option for those looking for a well-established platform with a wide selection of NFTs.
One downside of using the Crypto.com NFT marketplace is that you'll need to use the CRO token to buy and sell NFTs, which may not be ideal for those who are looking to use a different cryptocurrency.
---
Subscribe to our Ai & Metaverse Newsletter 👇
---
Binance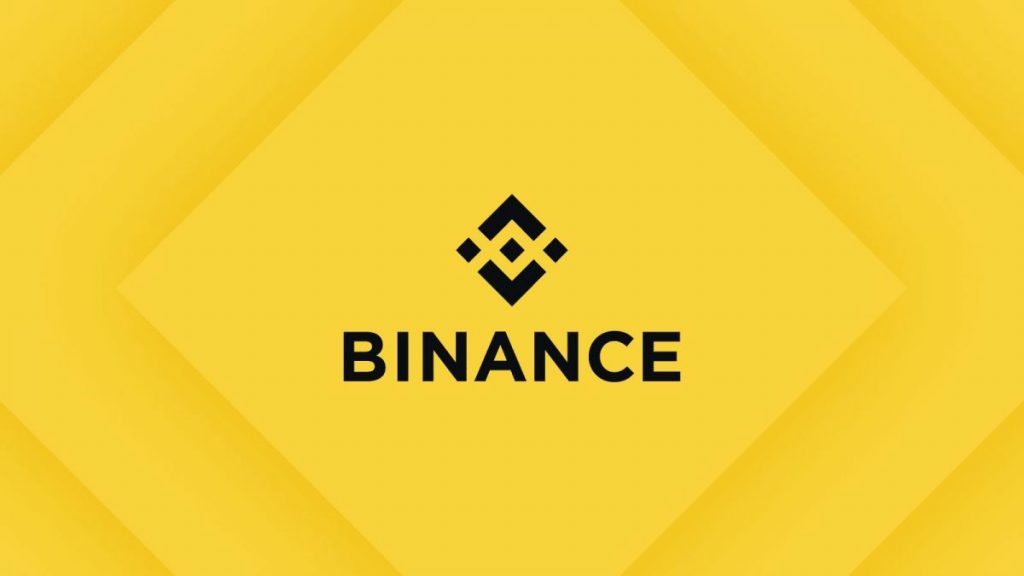 Binance is one of the largest cryptocurrency exchanges in the world, so it's no surprise that they've launched its own NFT marketplace. The Binance NFT marketplace is a great option for those looking for a trusted platform with a wide selection of NFTs. One downside of using the Binance NFT marketplace is that you'll need to use the Binance Coin (BNB) to buy and sell NFTs, which may not be ideal for those who are looking to use a different cryptocurrency.
Rarible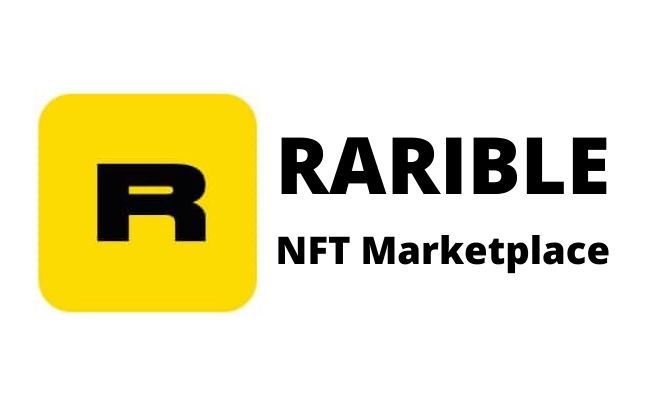 Another large marketplace for all types of NFTs is Rarible, which is comparable to OpenSea. The platform allows you to buy, sell, and create music, artwork, collectibles, and videos. However, unlike OpenSea, you'll need the marketplace's own cryptocurrency Rarible (CRYPTO: RARI) to purchase and sell on the site. Rarable is based on the Ethereum blockchain (although artwork may be kept on OpenSea with Rarible tokens)
SuperRare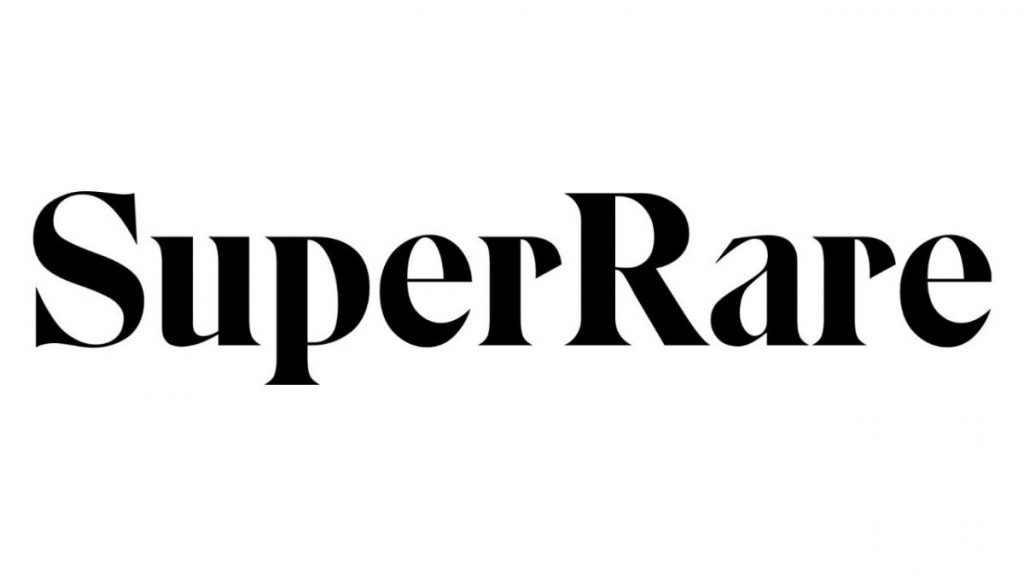 SuperRare, like Rarable, is creating a platform for digital creators. The site includes artwork, movies, and 3D models, but collectors may buy artworks using Ethereum. SuperRare has announced its own cryptocurrency based on the Ethereum blockchain. The tokens will be used to discover and promote new talent for the marketplace. OpenSea allows you to purchase and sell SuperRare NFTs, just as you would Rarable NFTs.
Foundation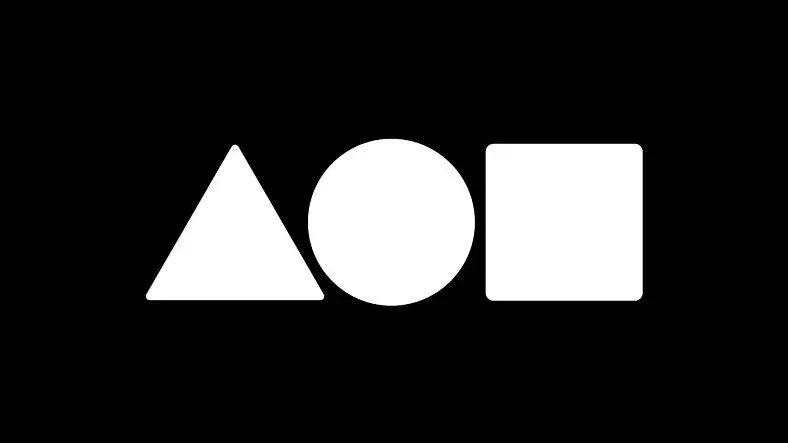 Foundation. app is designed as a simple and straightforward way to bid on digital artworks using Ethereum. The marketplace has sold more than $100 million in NFTs since it launched in early 2021, with artists being invited to the platform by the Foundation community and buyers only needing a crypto wallet funded with Ethereum to start making purchases.
If you're looking for a quick and easy way to create your own NFTs, Foundation might not be the best place to begin, but there's plenty of artwork available on the marketplace that can be perused in its simple format.
Nifty Gateway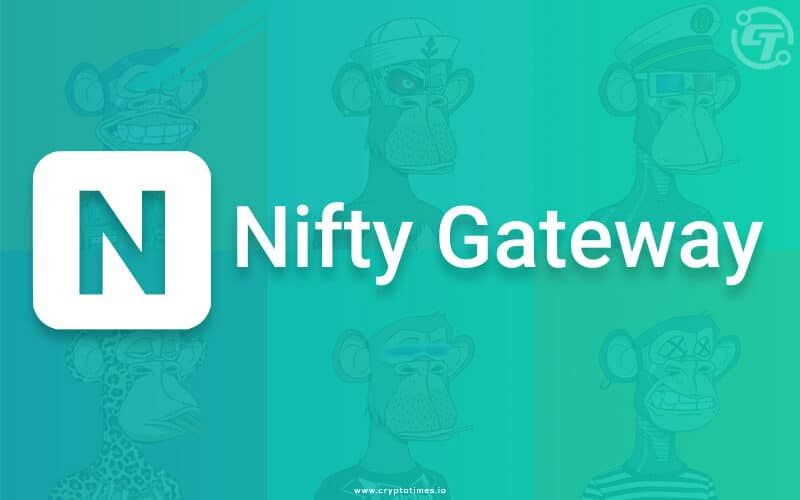 Nifty Gateway is an art curation platform that helps digital artists sell their work. Some of the most popular artists on the platform include Beeple and Grimes. Nifties, or Non-Fungible Tokens, are built on Ethereum and can be bought and sold on the Nifty Gatewayplatform.
In addition to being a curated platform, Nifty Gateway also handles any NFTs you buy — meaning they're not kept in your own wallet but instead on Nifty Gateway and Gemini. While this isn't ideal for collectors looking for more control over their art purchases, it does allow you to make regular fiat currency (e.g., US dollars) purchases and sales without having to first purchase cryptocurrency.
Mintable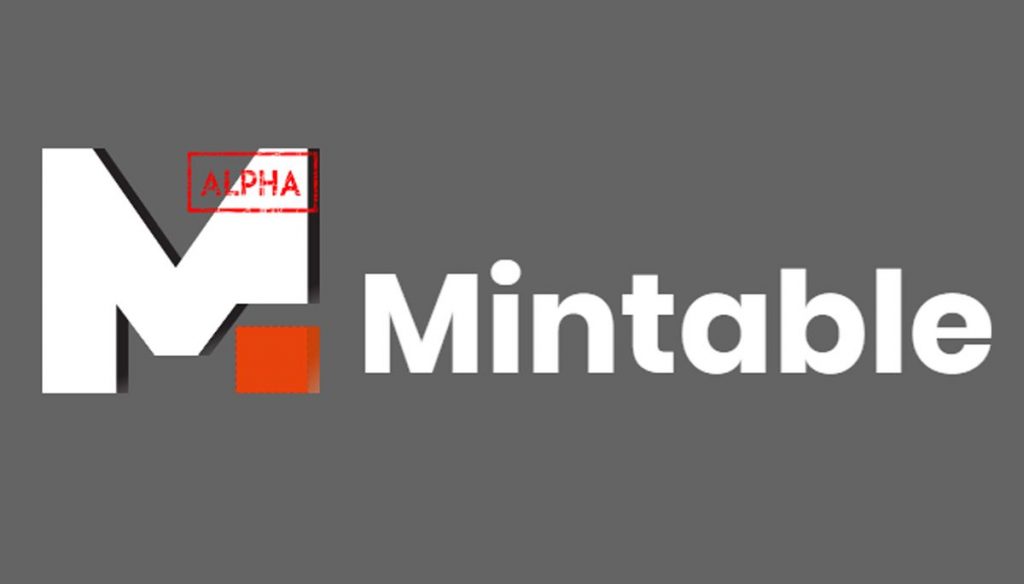 Mintable is a new open marketplace that is backed by billionaire Mark Cuban. The platform supports the creation of NFTs for artists of all types, from photographers to musicians, who want to sell their work as digital assets. To use the Mintable platform, you'll need access to Ethereum.
To become an NFT collector or creator, you will first need to purchase Ethereum from a cryptocurrency exchange. Then, you will need to connect your wallet to Mintable in order to be able to place bids and make purchases on the marketplace.
WAX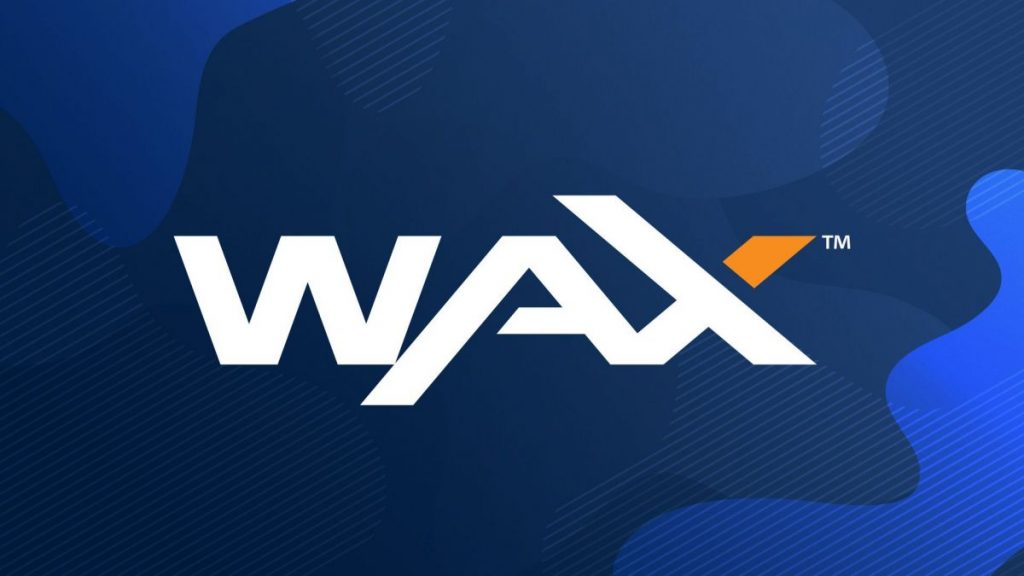 The WAX Blockchain is a blockchain platform that was specifically designed for the creation and trading of NFTs. The WAX blockchain is a great option for those looking for a platform that offers a wide selection of NFTs. One downside of using the WAX blockchain is that you'll need to use the WAX token to buy and sell NFTs, which may not be ideal for those who are looking to use a different cryptocurrency.
AtomicMarket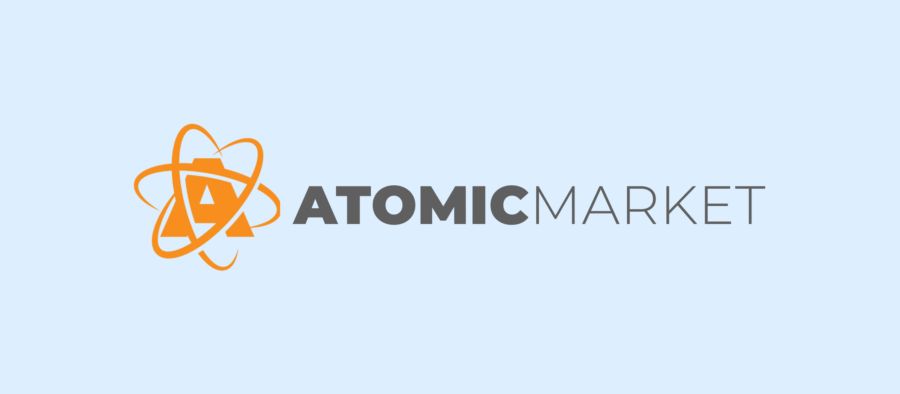 AtomicMarket is a smart contract for a shared liquidity NFT market that is used by several websites. Because of shared liquidity, everything listed on one market is likewise listed on the other exchanges.
It is a marketplace for Atomic Assets, a non-fungible token standard based on the eosio blockchain technology. The Atomic Asset standard can be used by anybody to tokenize and create digital assets, as well as buy, trade, and auction assets through the Atomic Assets marketplace.
On the AtomicMarket, you can sell your own NFTs or browse existing ads. NFTs from well-known collections receive a verification checkmark, making it easier to identify genuine NFTs. Collections that are malicious are blacklisted.
Myth Market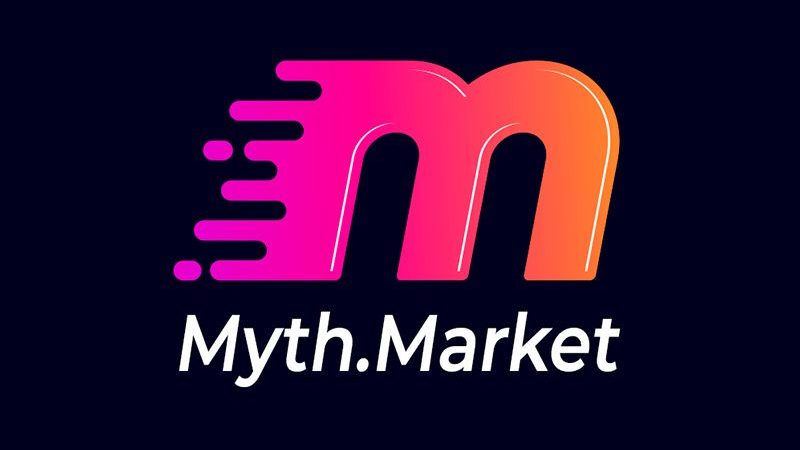 Myth Market is a collection of user-friendly online marketplaces that support a variety of digital trading card companies. GPK.Market (where you may buy digital Garbage Pail Kids cards), GoPepe.Market (for GoPepe trading cards), Heroes.Market (for Blockchain Heroes trading cards), KOGS.Market (for KOGS trading cards), and Shatner.Market are currently featured marketplaces (for William Shatner memorabilia.)
KnownOrigin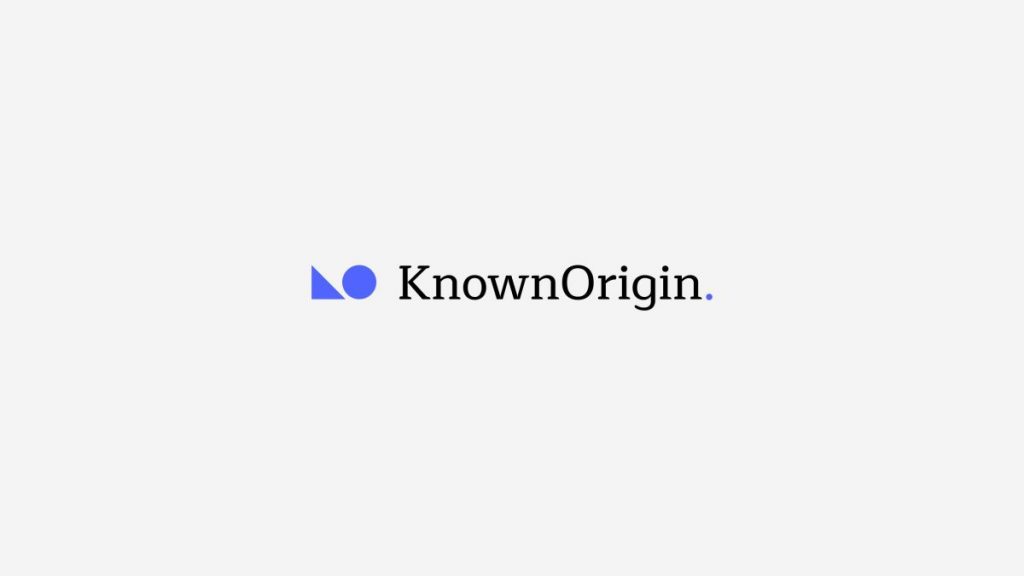 Similar to SuperRare, KnownOrigin concentrates on rare and excellent art NFTs. One of the earliest NFT platforms is this one.
Similar to the majority of other marketplaces, the platform deducts 15% in commission fees from each sale and gives the NFT creator 85% of the proceeds.
All secondary sales generate a 12.5% royalty for the artists.
The Ethereum blockchain is used to build and trade the majority of well-known NFTs. Because of this, we focused on the marketplaces that house Ethereum-based NFTs in this study.
There are numerous additional marketplaces where developers can sell NFTs based on various blockchains. The Binance NFT marketplace for NFTs developed on the Binance Smart Chain, AtomicHub for NFTs based on wax, and Solanart for NFTs developed on the Solana blockchain are a few famous examples.
Enjin Marketplace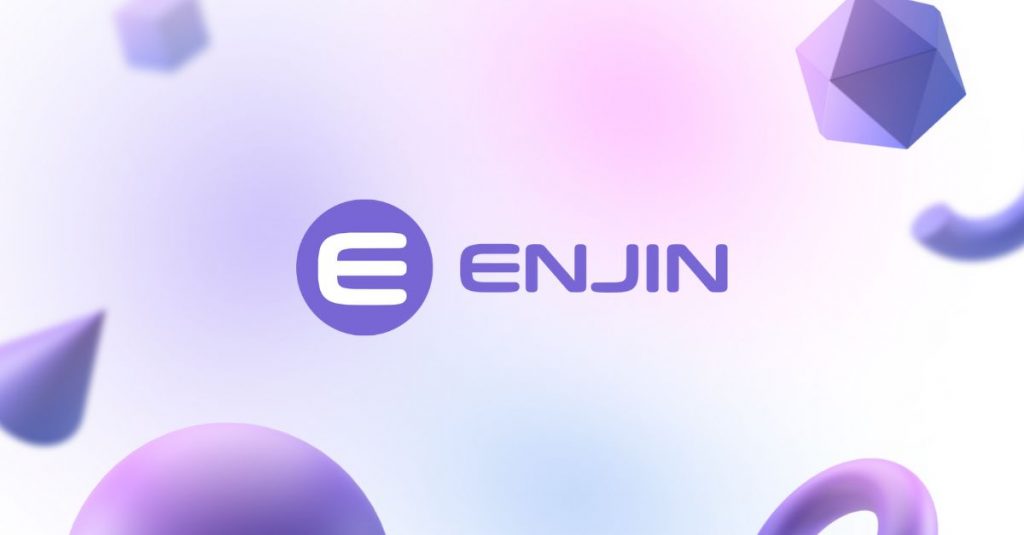 You can research and exchange blockchain assets using Enjin Marketplace. It serves as the official market for NFTs with an Enjin base. To date, it has made it possible for Enjin Coin transactions totaling $43.8 million and 2.1 billion NFTs to be made on digital assets. There have been 832.7K trades. The Enjin Wallet makes it simple to list and buy collectibles and video game merchandise.
The Projects page showcases Enjin-powered blockchain projects, ranging from gamified reward schemes like Microsoft's Azure Heroes, community-created collectibles, and NFTs by businesses like Binance and Swissborg, to game item collections like the Multiverse and games like Age of Rust and The Six Dragons.
Portion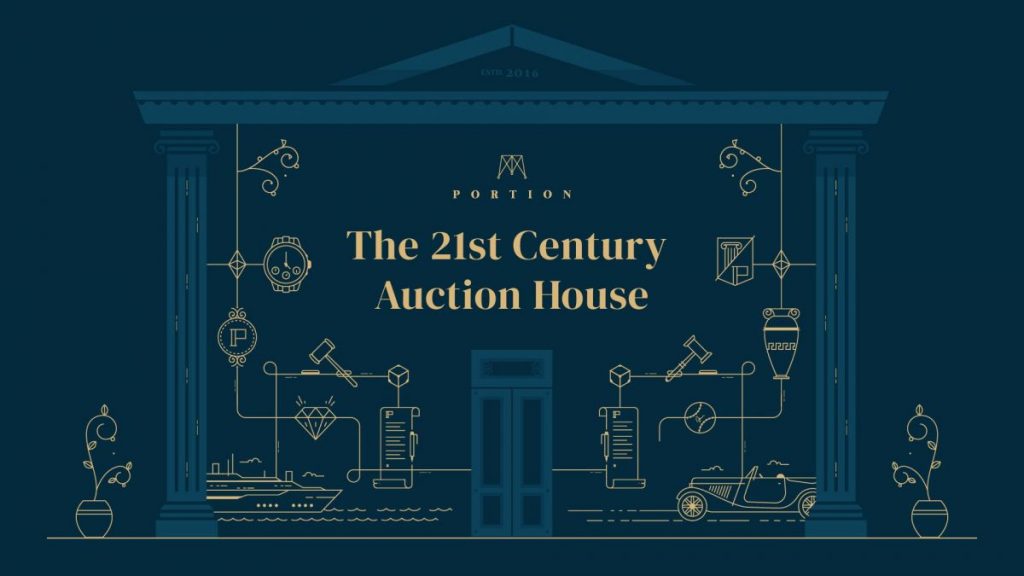 Through the use of Blockchain technology, Portion connects artists and collectors so that they may easily buy, sell, and own works of art and collectibles with complete transparency. The Artist Community is a global network of decentralized artists and creators that is a part of it.
Anyone may become a collector thanks to Portion. It's simple to swap cryptocurrency for collectibles and works of art since you can maintain both your actual and digital collection in one location.
On the Ethereum Blockchain, Portion Tokens are ERC-20 assets that are used to decentrally regulate and vote on the platform's future. For mining liquidity, artist grants, collaborations, and future team members, new coins are released. When artists produce new NFTs, new Portion Tokens are also given out; each one is now worth 500 PRT.
Async Art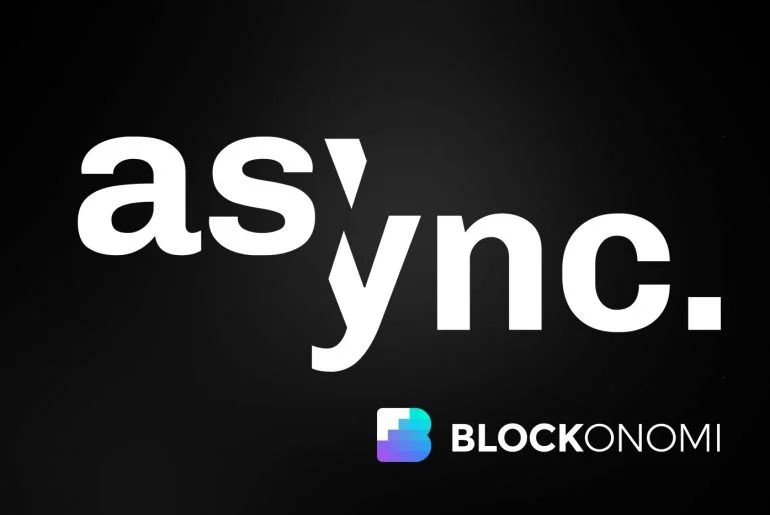 An NFT marketplace called Async Art is well recognized for its "programmable art." Each piece of art is composed of a Master and Layers; the Master is the complete NFT, whilst the Layers are individual components that can be changed. Everything has been "Tokenized," which allows other artists to control various layers and contribute to the evolution of the artwork.
Digital art's cutting edge is programmable art. It's a type of NFT art that can't be shared on more conventional gallery sites like SuperRare since it allows several authors to change an artwork over time. Additionally, Async Art has included Blueprints(opens in new tab), which enables artists to develop generative works similar to Bored Apes.
Decentraland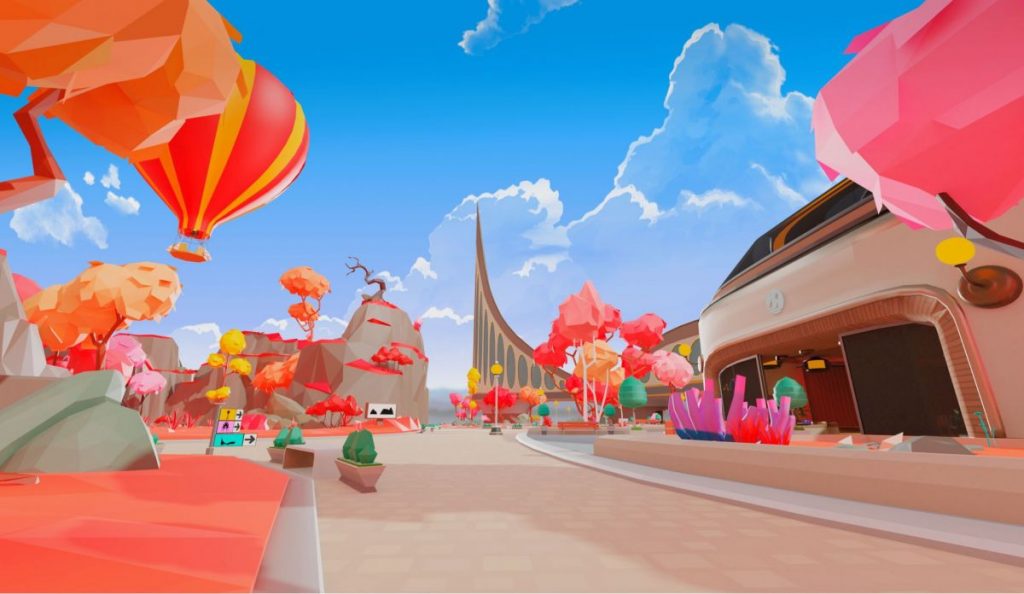 Decentraland is a play-to-earn game in a virtual realm as well as an NFT marketplace. The Ethereum blockchain is being used to construct this NFT marketplace. The NFT makers and collectors can thus have total control over their creations. The players will have full access to the game's virtual reality world's digital resources in Decentraland. And MANA is the native token that is employed on the platform for trading assets.
Users are able to make and make money from their applications. Owners of the land parcels, which are either independent or arranged as shared Districts or communities, are able to develop environments and interactive applications, such as games and 3D scenarios.
You can therefore include non-fungible tokens in your spaces and parcels for this reason. Although video and audio formats are not allowed, NFTs can be in the form of GIFs and pictures.
Zora
Similar to Foundation, Zora started as an artist-invitation-only website but has recently changed to a public marketplace. It is committed to granting creators and artists greater control and ownership over their work. Additionally, it is simple to use and supports perpetual bids, allowing for global currency bidding.
This sector has developed into a useful area for NFTs in the music industry and a platform that connects the physical and digital worlds. Boy, a cassette album by RAC, was auctioned off by Zora in both digital and physical form. In this way, Zora is evolving into the destination to find tangible goods offered to superfans, like Nike designer Jeff Staple, who offers limited-edition sneakers on the site.
Institut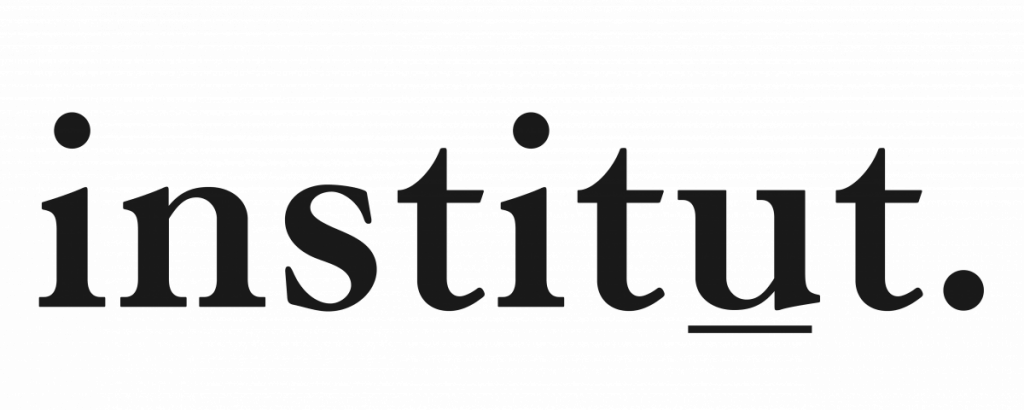 According to Institut co-founder Joe Kennedy, unlike the majority of NFT marketplaces, which are created or managed by IT businesses or entrepreneurs, Institut is a platform that was created with a "'art-first' mindset." It's a leading NFT platform that makes use of cutting-edge technology to empower artists and introduce fans of modern art to the world of NFTs. It also aspires to serve as a link between the conventional and digital art groups, which are two separate communities.
Imagine it as a modern art gallery on the internet, but for NFTs. The platform's artists and works are carefully chosen and curated. Although Institut only accepts submissions by invitation, it nonetheless encourages artists to do so. The Institut staff will then send you an invitation if your submission is accepted.
The portal hosts a diverse range of foreign performers. Adrian Schachter, Betty Leung, and HUSH are among the members of Institut at the moment.
Magic Eden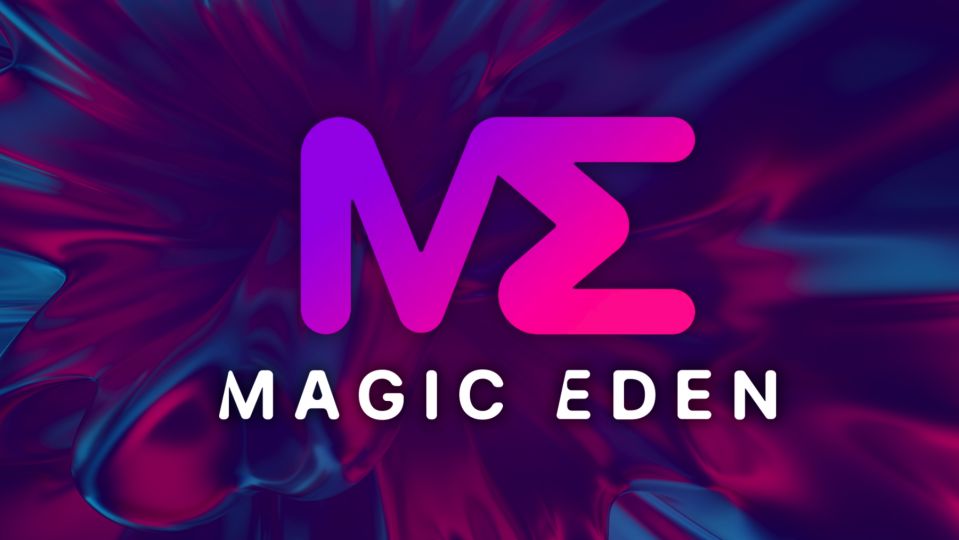 A favorite new NFT marketplace of mine is Magic Eden. Since the NFT Crash, the use of Ethereum for trading and minting NFTs has gradually decreased; the network is still enormous, but use is waning as a result of high gas costs.
Solana, a more recent blockchain that is less expensive and more environmentally friendly, has taken its place. It had a sharp increase at the end of May when, according to CryptoSlam(opens in new tab), sales of Solana NFT increased by 436% in just one day compared to the prior day.
There is no better NFT marketplace than Magic Eden, a dedicated Solana platform, if you want to get into Solana NFTs. We'd propose Phantom(opens in new tab). Along with numerous new collections, you can find well-established NFT collections like Trippin' Ape Tribe(opens in new tab). The main drawback is that in order to start a collection or an NFT, you must apply for listing.
Sorare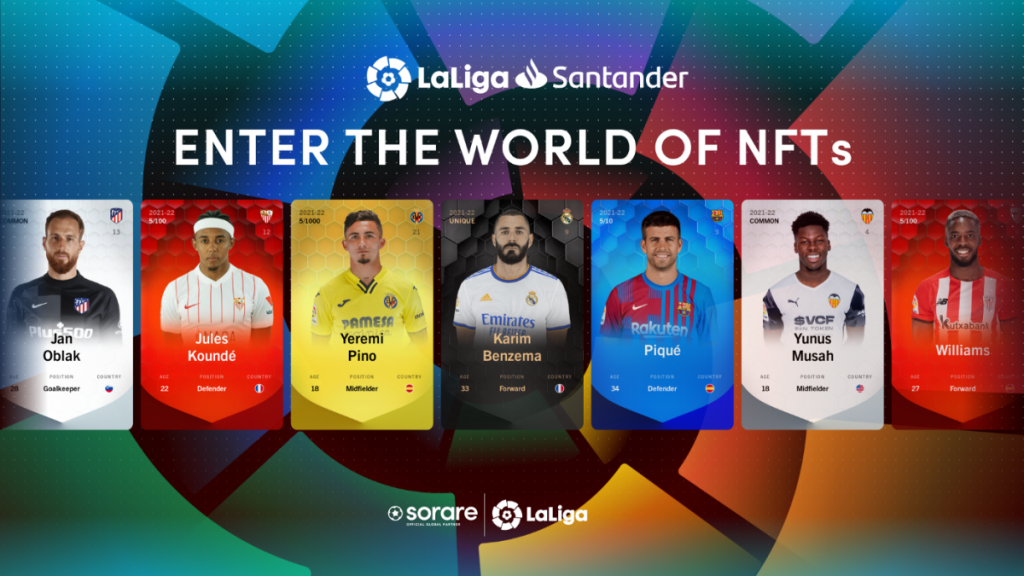 An NFT marketplace called Sorare Marketplace is devoted to football fans and aficionados worldwide (also known as "Soccer", if you are from the U.S.). You can assemble and manage your team with digital collectibles by participating in the global fantasy football NFT collection. The best feature of Sorare Marketplace is that you gain points based on how players actually perform when they are on the field. It serves as the ideal link between fantasy football and the actual game.
In 2018, the Ethereum blockchain network saw the introduction of Sorare. Sorare SAS, the French-incorporated firm that created the digital collectibles, has raised slightly under USD 60 million (about €49 million) since its founding. Additionally, according to Crunchbase, Sorare sold digital cards valued at nearly USD 1.8 million in December 2020.
Genie NFT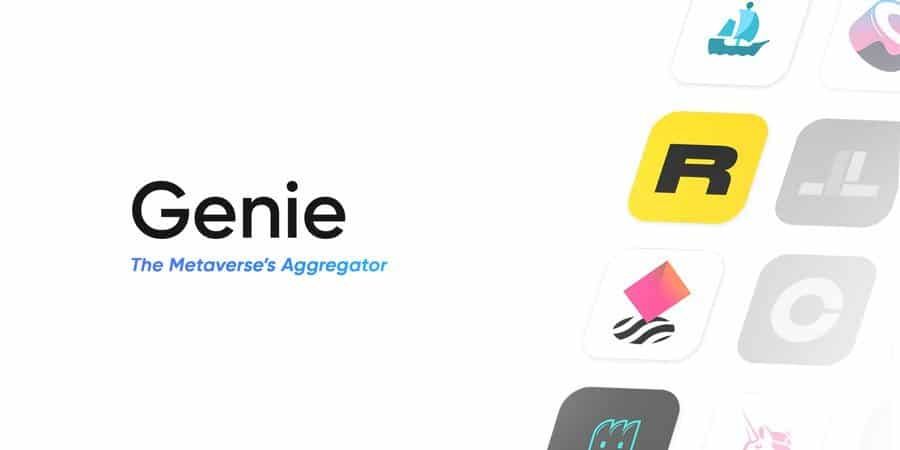 The first NFT marketplace aggregator is called Genie Swap. Users of Genie can purchase and sell in bulk on all of the major marketplaces in a single transaction.
Genie is recognized as the first marketplace aggregator for NFTs, offering a way to find, purchase, and sell NFTs on a variety of marketplaces. Users can "bulk buy NFTs across all major marketplaces in a single transaction and save up to 40% on gas fees," according to the business.
SudoSwap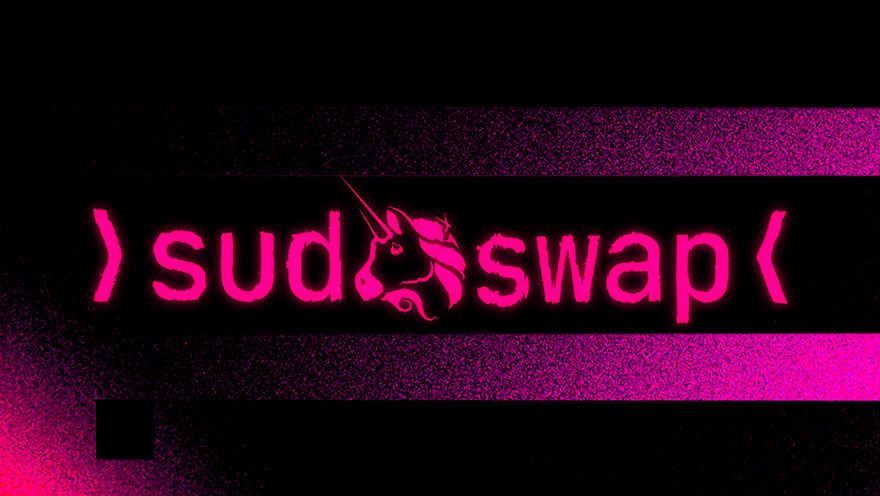 Sudoswap is the first decentralized marketplace to provide swaps between NFTs and ETH. It was established by anonymous developer 0xmons and StateLayer co-founder. Since Sudoswap just just went live in July 2022, the growth trajectory has been nothing short of amazing, as evidenced by the daily user count below. Additionally, it does indicate something about the necessity of such on-chain financial instruments.
Draft Kings NFT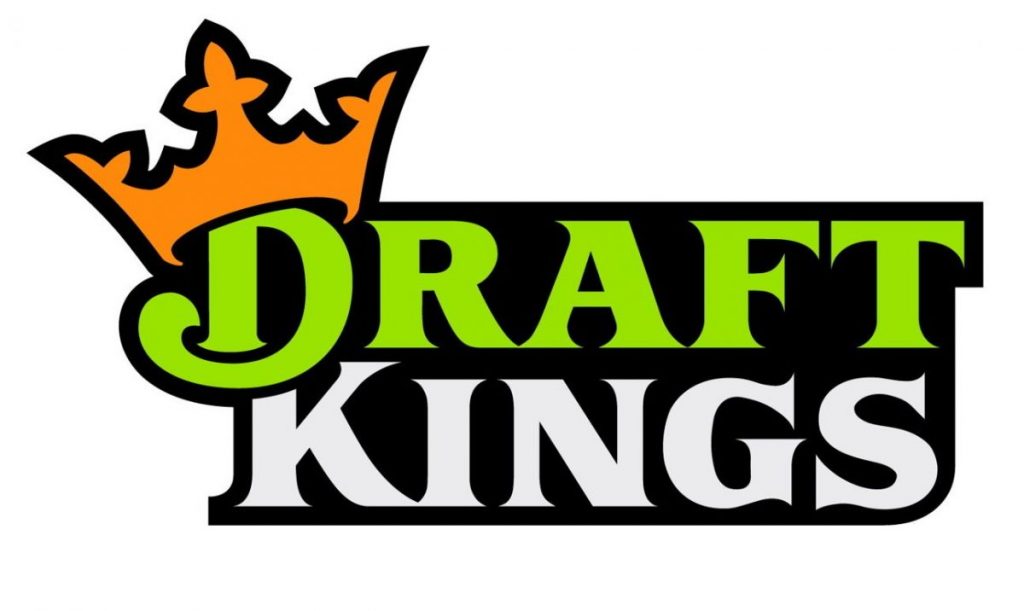 Large US-based betting company DraftKings specializes mostly in sports betting. In late 2021, the company opened its own NFT marketplace, which features limited-edition items created by numerous elite athletes. Wayne Gretzky, Tony Hawk, Tom Brady, and other well-known athletes have all had NFTs from them listed on the DraftKings marketplace. With their usual login information, users who already have a DraftKings account can easily access the market.
X2Y2 NFT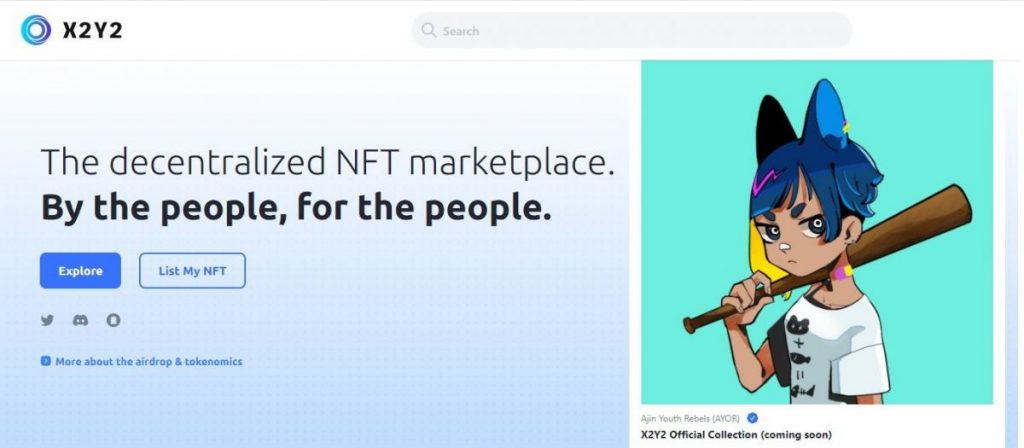 A new NFT market called X2Y2 was introduced in February 2022. With bulk-listing, rarity tracking, and real-time notifications, X2Y2 competes with OpenSea, the largest NFT marketplace. The X2Y2 token, which has a total supply of 1 billion tokens and is presently trading at $0.32, is the marketplace's governance token. It has a $42 million market cap.
The team behind X2Y2 is made up of seasoned blockchain and NFT developers that recognized the drawbacks of ecosystem centralization in the NFT. In particular, 90% of all NFT transactions take place on OpenSea, and the entire NFT ecosystem is impacted whenever there is a drawback or censorship. "NFTs are not only on OpenSea," was their slogan.
Tofu NFT
A rebranded version of SCV's NFT market, tofuNFT.com is an NFT marketplace with a focus on GameFi and collectibles. A truly decentralized market for purchasing, selling, and trading NFTs.
Larva Labs / CryptoPunks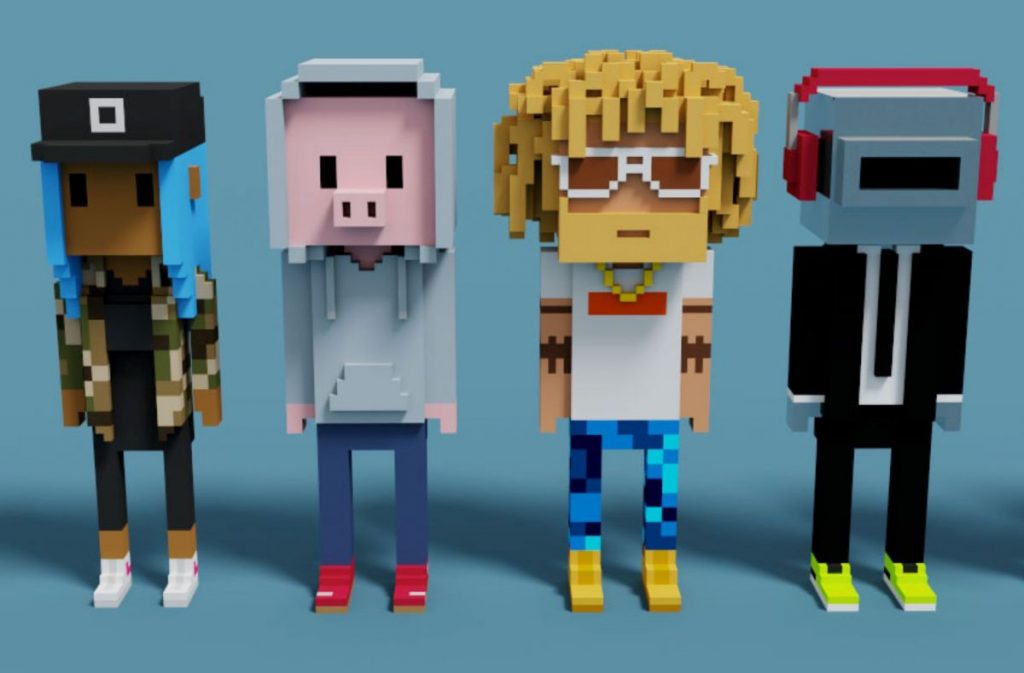 A technological business called Larva Labs creates marketplaces, software, and 3D assets. It is the group responsible for CryptoPunks, a collection of 10,000 original collectible figures built on the Ethereum blockchain and motivated by the CryptoArt movement.
One of the earliest examples of non-fungible tokens on the Ethereum blockchain, the ERC-721 standard, serves as their foundation. Although they can all be traded on the cryptopunk.app market, they are all claimed.
Another of their projects, Meebits, is a no-fee trading platform with 20,000 unique 3D voxel characters.
NBA Top Shot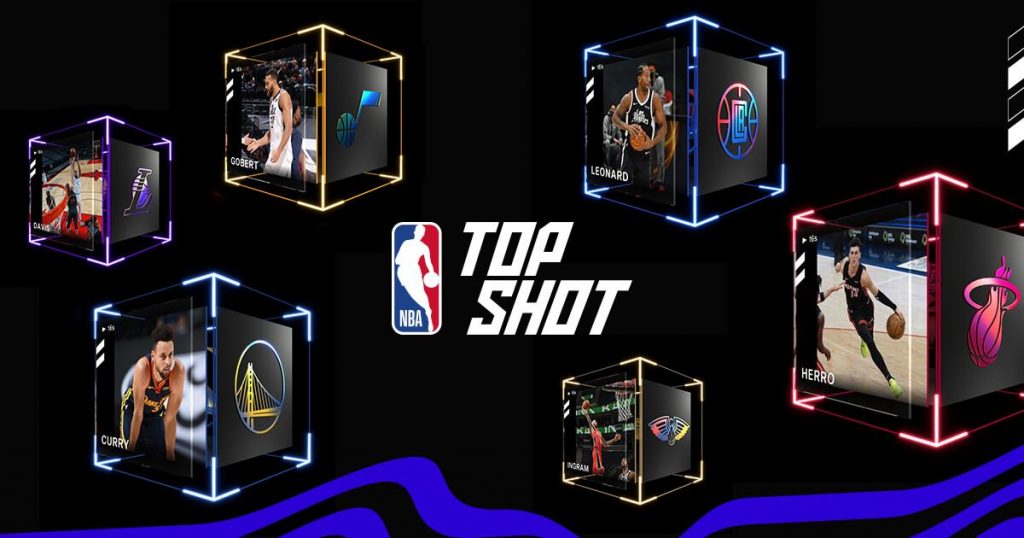 Basketball fans can trade, purchase, and sell NBA-related NFTs on NBA Top Shot, a Flow network-based NFT market. The National Basketball Association league is the only focus of this exclusive NFT market. Therefore, it is a place where NBA fans can achieve extraordinary levels of wealth.
Theta Drop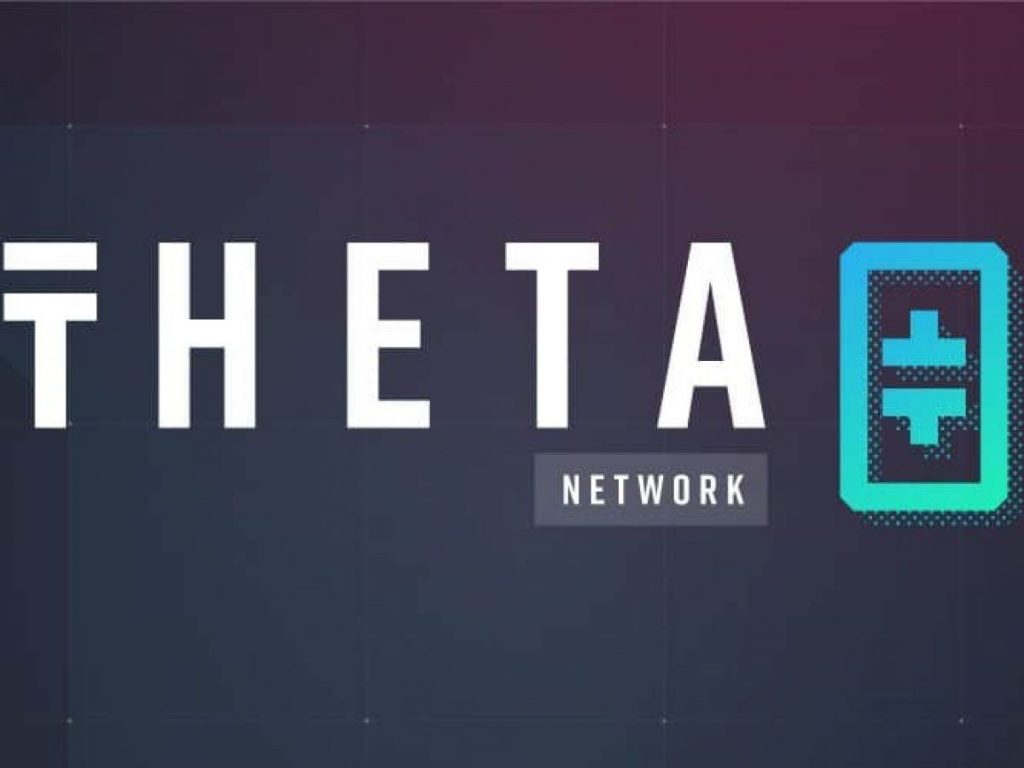 Theta is a blockchain platform designed for the internet's decentralized distribution of video and television. The World Poker Tour's digital artifacts debuted on the NFT marketplace Theta Drop in 2021. The World Poker Tour was an early adopter of ThetaTV, which it now utilizes to stream programming.
Theta makes use of its own blockchain platform. You must purchase Theta Token in order to participate in Theta Drop NFT (CRYPTO:THETA). Theta is supported by a number of cryptocurrency exchanges, including Binance, and the tokens and NFTs acquired with their help can be saved in a cryptocurrency wallet or in Theta's own cryptocurrency wallet application.
Quint NFT Marketplace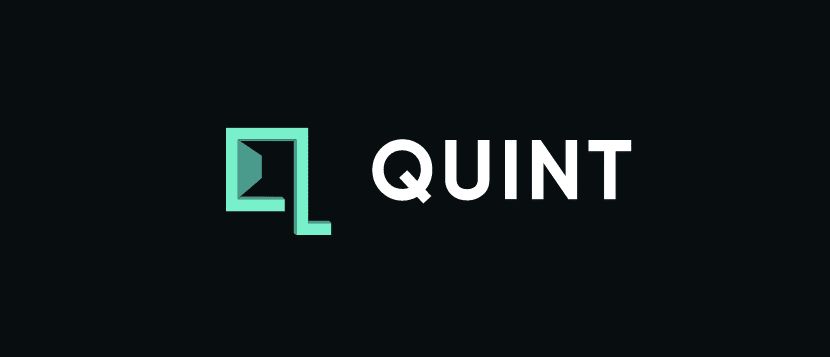 Quint is a new cryptocurrency platform that promises to bridge the gap between the metaverse and the real world. Quint accomplishes this aim in part by providing its own bespoke NFT collection on its platform. When people purchase an NFT from Quint, they receive more than just a digital copy of their artwork. They also receive a framed version of their new NFT, which is hand-delivered to their door.
Additionally, Quint NFT holders get access to the Metaverse Arts Club, an exclusive social club for Quint token and NFT owners alone. Quint NFTs also give holders access to the Quint marketplace, where they can buy personalized goods.
This strategy is consistent with the luxury-focused nature of the Quint ecosystem as a whole. Quint stands out because it provides super-staking pools for the QUINT cryptocurrency token. Users that stake QUINT gain access to both cryptocurrency interest and tangible benefits. Quint's Quintessential staking pools offer prizes including free stays at five-star hotels, travel vouchers, supercar adventures, and more. Additionally, Quint provides a Luxury Raffle stake pool with even more extravagant prizes.
Lucky Block NFT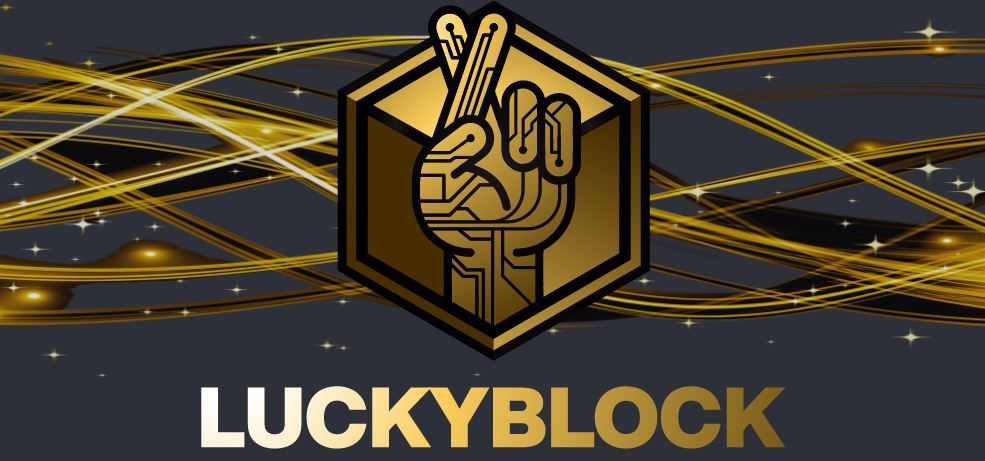 In search of inexpensive NFT projects in 2022? The Lucky Block Platinum Rollers Club collection is the best NFT to purchase right now and is available on NFT LaunchPad, the trendiest NFT marketplace, rather than just showing you the best marketplace. Ever wonder what the most innovative NFT projects are for 2022?
The first-ever blockchain prize draw, with a massive $1,000,000 prize, will be held on May 31, 2022, at 8 p.m. BST, and each Lucky Block NFT serves as an entrance ticket. This is undoubtedly one you don't want to miss. Additionally, Lucky Block NFTs will grant access to the weekly $10,000 daily draws that begin the following week.
GameStop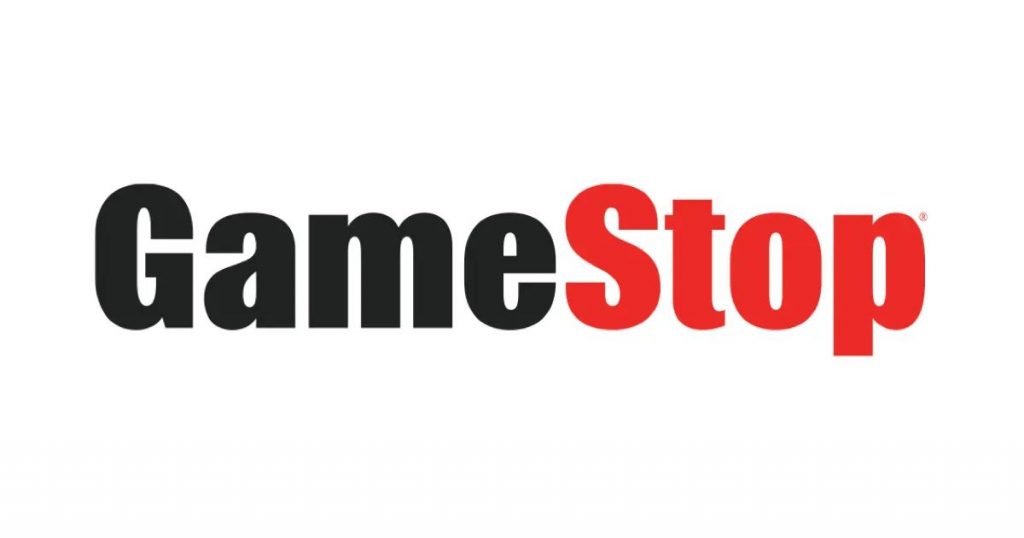 One of the most exciting NFT platforms to debut this year is the GameStop marketplace. GameStop seeks to move beyond just selling video games and establish a presence in the NFT gaming market, as mentioned in a story by The Verge. The NFT platform is based on Immutable X, a Layer-2 Ethereum protocol, and the business is creating a sizable fund for game developers who choose to utilize the GameStop marketplace over alternatives.
The GameStop marketplace will, as one might think, be mostly focused on in-game products such as digital properties, weapons, costumes, and so on. The platform's specifics are still unknown. According to most sources, GameStop will attempt to partner with major video game developers to produce collectible NFTs that will appeal to fans of specific games.

Coinbase NFT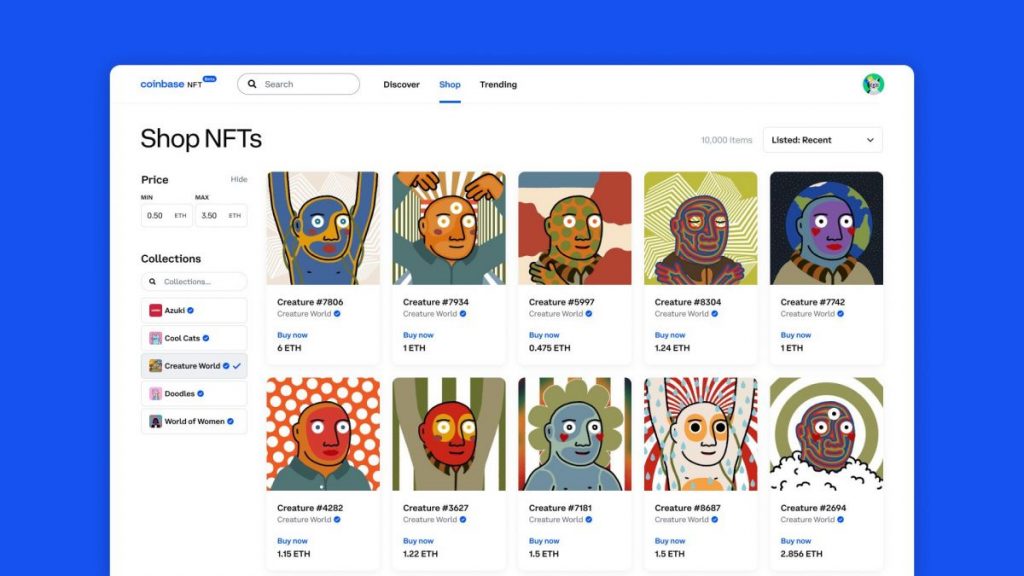 One of the most recent platforms is the Coinbase NFT marketplace, which only went live in full in April. Since its trading platform and app are among the most user-friendly and safe, Coinbase has been at the center of the cryptocurrency explosion for some time. Despite this, there have been issues with the website; launching its NFT marketplace right when the NFT crash occurred was unfortunate.
Currently, Coinbase NFT has all the necessary components to become a big success: it can be easily connected to the Coinbase trading app and the Coinbase cryptocurrency wallet; it is incredibly simple to use and offers one of the best user experiences available; there are exclusive NFT projects launching on the marketplace, such as the Bored Ape Yacht Club film trilogy; and for a limited time, new users receive 0% transaction fees.
MakersPlace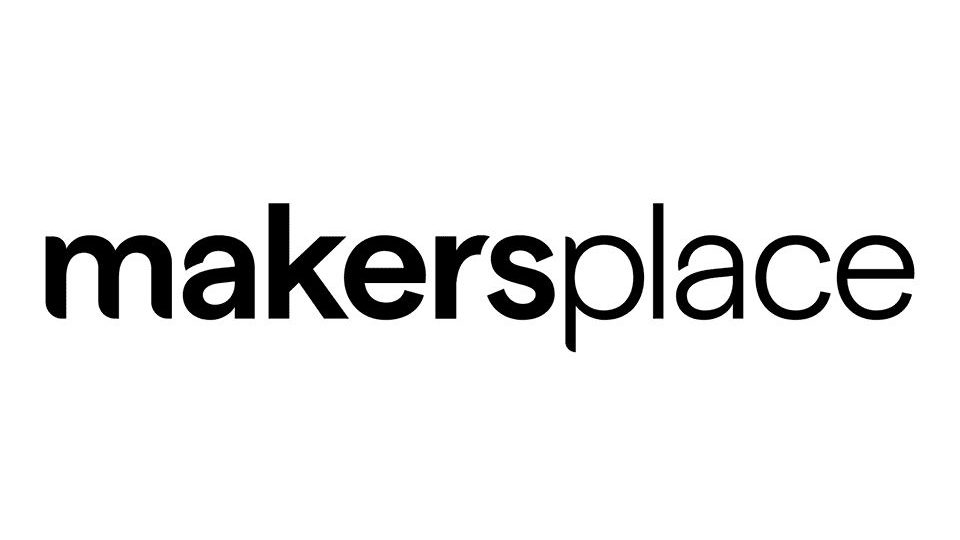 Another intriguing NFT marketplace for more serious art is MakersPlace (opens in new tab). Here, you can find well-known artists, galleries, and organizations selling non-framed versions of their artwork, such as Damien Hirst(opens in new tab), Christie's, and comic book great Robert Liefeld (opens in new tab).
On MakersPlace, artists digitally sign their works, and this signature is recorded on the blockchain. Buyers receive full ownership of the artwork and only a small number of authentic editions are produced, providing a sense of exclusivity. If the artwork is downloaded and copied, it will not be genuine or bear the artist's digital signature.
BakerySwap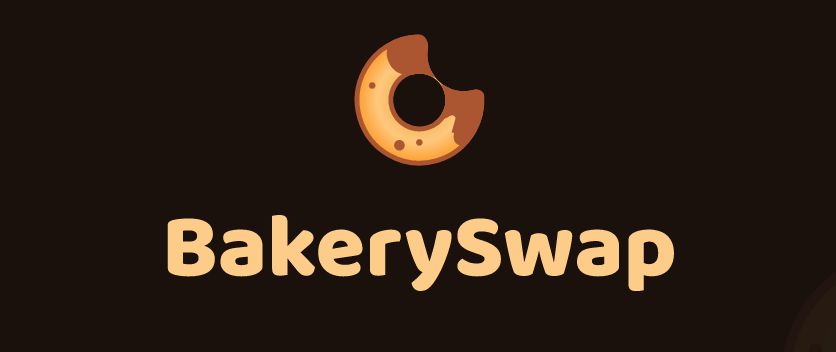 BakerySwap is a modest NFT market for crypto enthusiasts. Other marketplaces, such as Foundation and SuperRare, are likely to have greater art, but this area is created to encourage and reward its members through gamification prizes.
This is a Binance Smart Chain automated market maker (AMM) and decentralized exchange (DEX) (BSC). It makes use of a native BakerySwap token (BAKE). The marketplace's food analogy extends to earning bonus BAKE tokens through 'combo meals.'
Regular art and meme competitions are held on the BakerySwap marketplace, and NFT games can be purchased using earned BAKE tokens. This marketplace caters to a larger metaverse of content. In addition to all of this, BakerySwap is simple to use for newbies to NFT purchasing and selling.
FTX NFT Marketplace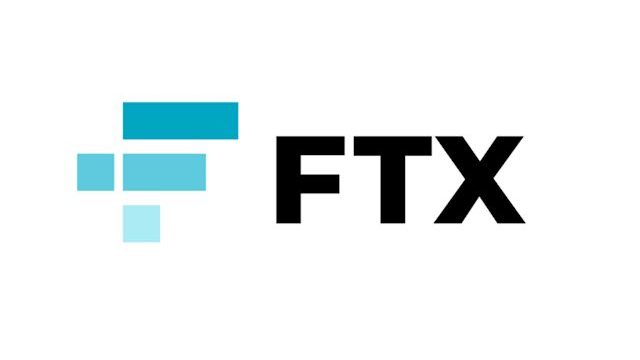 FTX, a well-known cryptocurrency exchange with over 1 million users, now allows users to mine, list, and trade NFTs. World of Women, Bored Ape Yacht Club, and Doodles are among the projects available for trade. Soldage Strays, Degenerate Ape Academy, and Thugbirdz are some of Solana NFT's initiatives.
LooksRare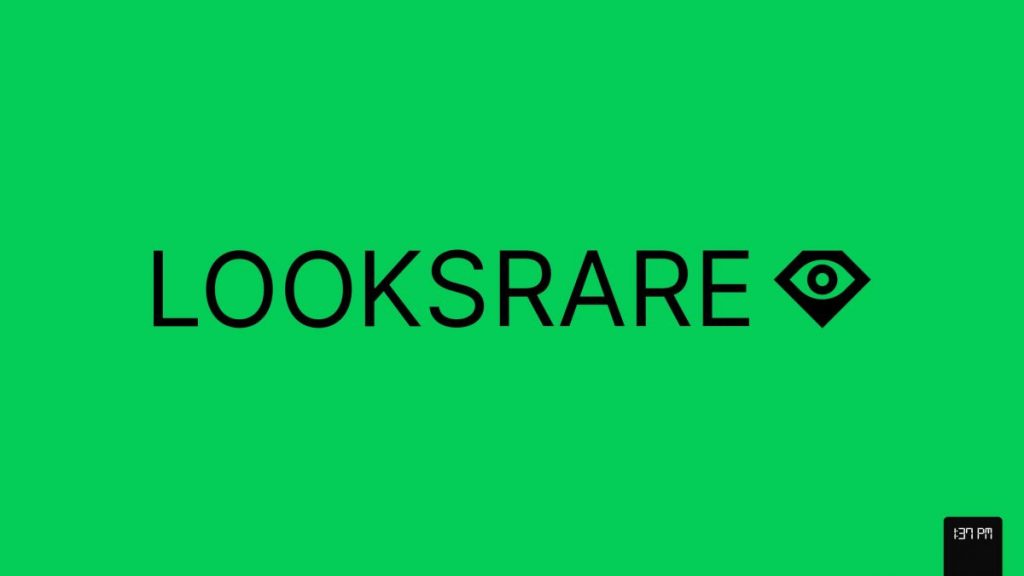 LooksRare is an Ethereum-based NFT marketplace where users can buy or sell NFTs to earn incentives in the form of its native utility tokens LOOKS, with traders and collectors earning over $1.3 billion in rewards.
BloctoBay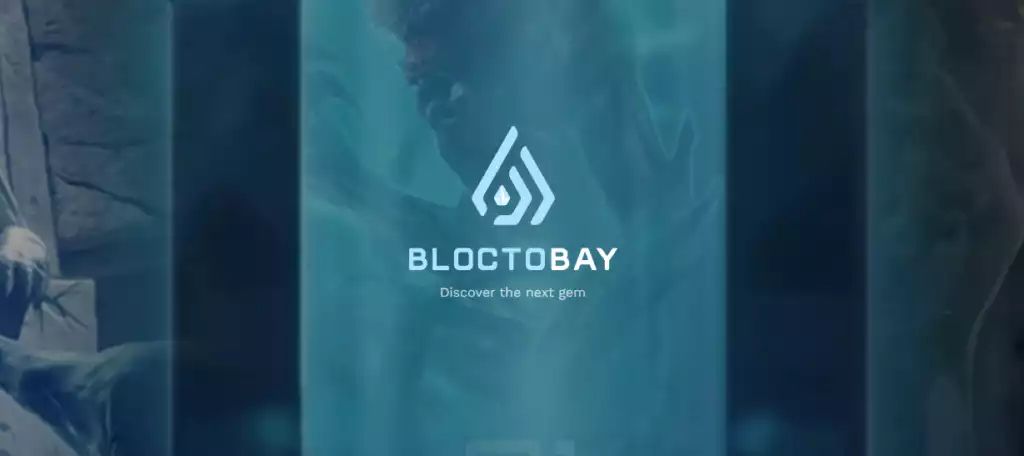 BloctoBay is a marketplace for Flow NFT. MotoGP Ignition, Vault by CNN, Ben Mauro's Evolution, Starly, Chainmonsters, and other exclusive Flow NFTs are available for purchase, sale, and discovery.
Mobox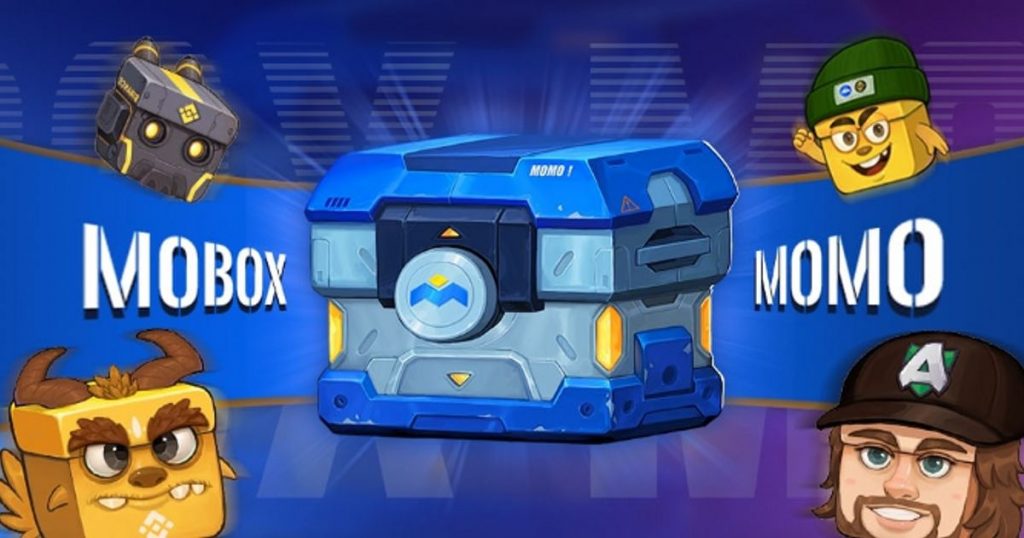 MOBOX (MBOX) is a gaming platform that combines the terms "DeFi" and "gaming." Mobox allows you to farm NFTs and harvest the farm in order to support a play-to-earn ecosystem.
OBJKT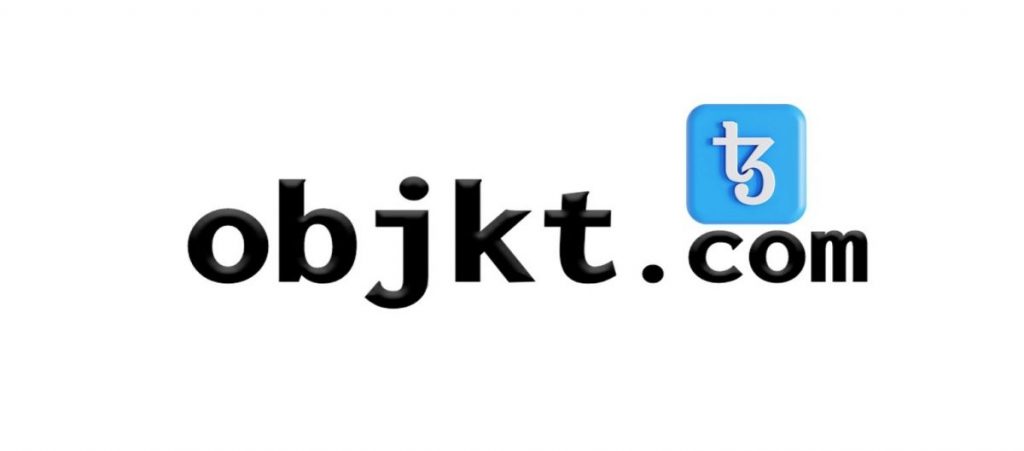 The first and largest NFT marketplace on Tezos, OBJKT enables trading and auctioning of tokens between smart contracts. Tezos' first and largest FA2 marketplace, OBJKT, allows users to auction and sell tokens using smart contracts. Users with HEN-based NFTs can access OBJKT through their Tezos wallet. They would have access to every detail of the NFT.
Sandbox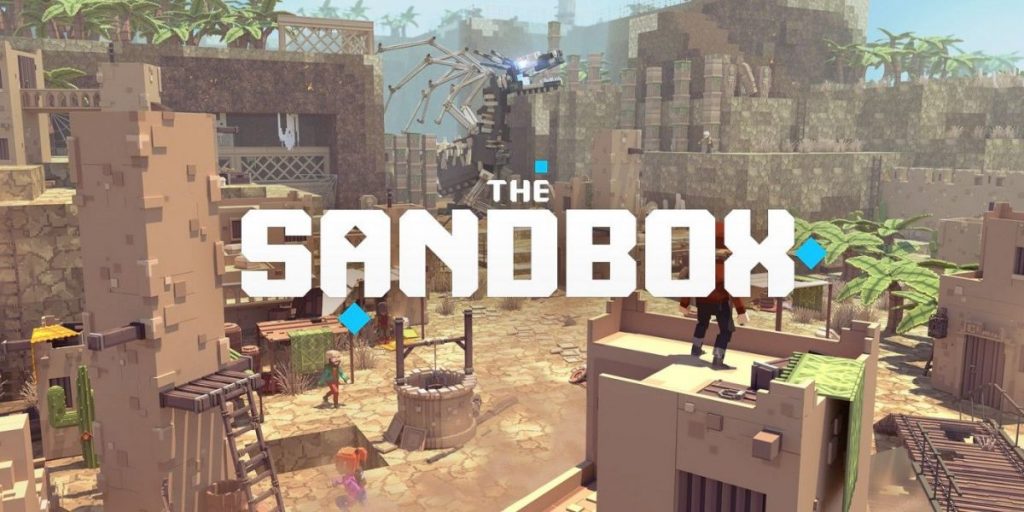 The Sandbox is a well-known 3D "metaverse" game where players can explore, buy land on, and build structures that can be made into money. SAND is the game's native cryptocurrency. Players in The Sandbox have the opportunity to make money because they own 100% of all objects they obtain there.
PancakeSwap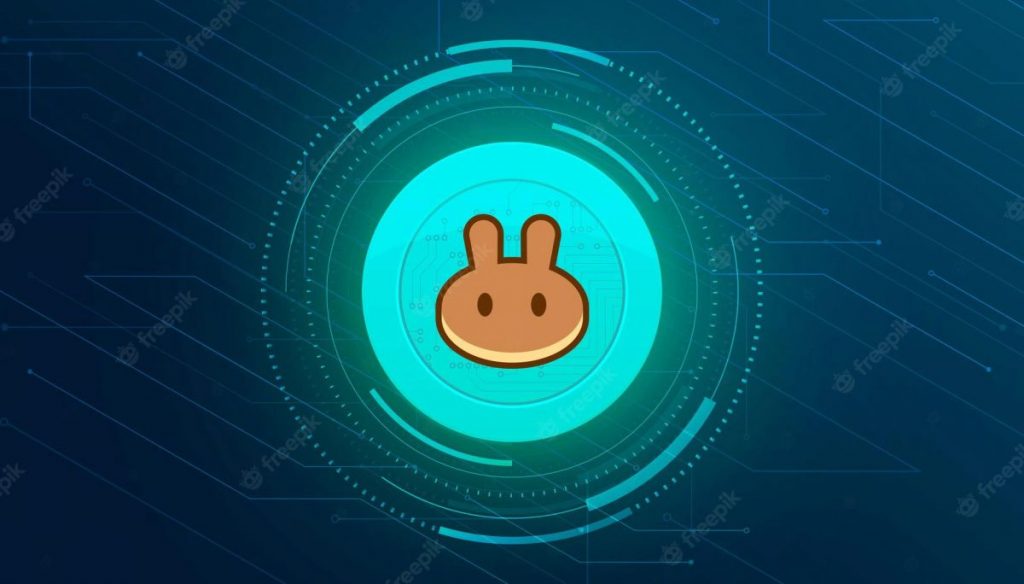 PancakeSwap, the largest automated market maker (AMM) and decentralized exchange (DEX) by volume, formally opened its NFT marketplace on Binance Smart Chain, much to the delight of the broader community (BSC).
Aavegotchi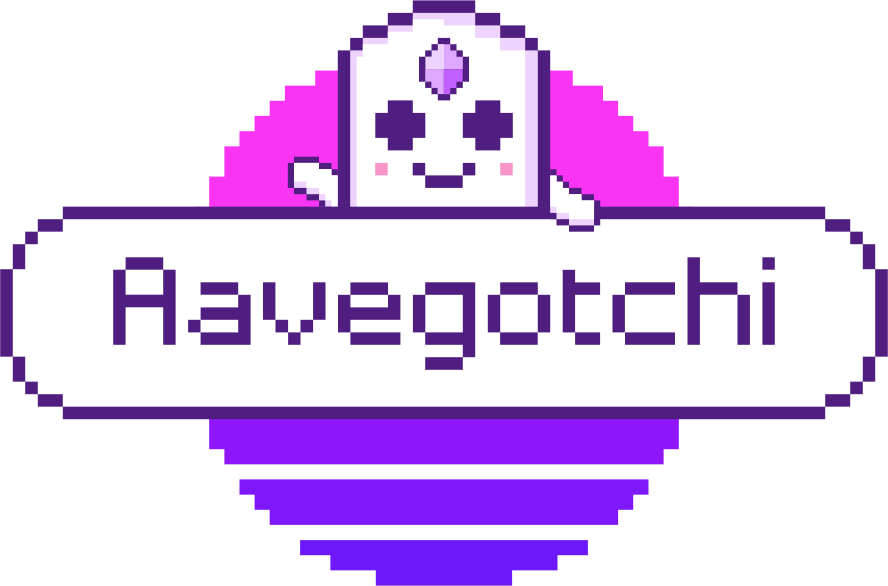 Aavegotchi is an NFT collection project that has evolved to include features of DeFi, asset staking, land ownership, and blockchain gaming. Aavegotchi will be released in September 2020 by Pixelcraft Studios, a Singapore-based game production business.
Paras 2.0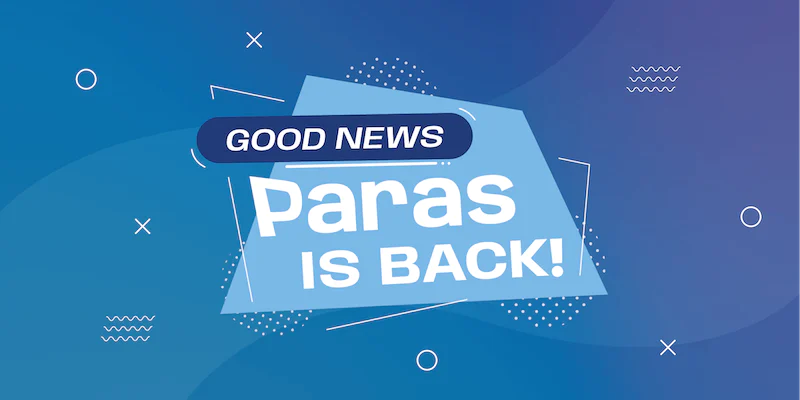 The digital collective memory can be created and discovered in Paras. Meet individuals who share your interests and discover new ideas, thoughts, and creativity. For the artist, Paras 2.0 introduced collection-based NFTs. Prior to the move, it can classify our NFTs as semi-fungible tokens.
Create and learn about the digital collective memory at Paras. Make new friends who share your interests and learn to be more creative and innovative. Share, discover, and come up with your own ideas. Because every recollection is different, so should your response. We believe that concentrating on user preferences and inspiration will ultimately improve the quality of both the material and the creator's life.
Solanart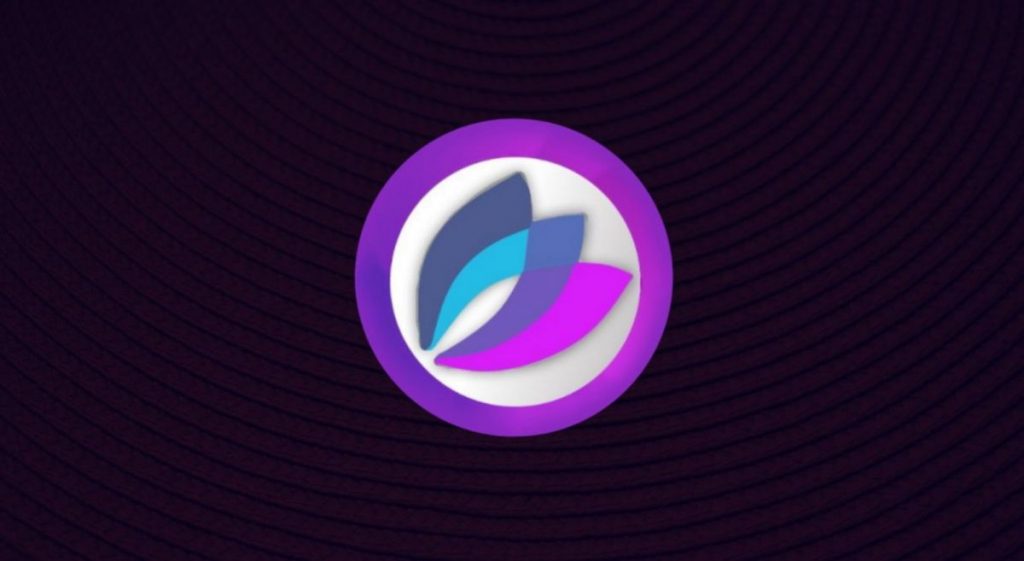 Solanart is one of the most recent NFT marketplaces to enter the digital arena. The Solana blockchain is used to power this NFT marketplace. Users can utilize this platform to mint, sell, and acquire NFTs created on the Solana blockchain. Even though it is new to the digital market, the overall trading volume has reached an astounding $500 million at the moment.
NFTrade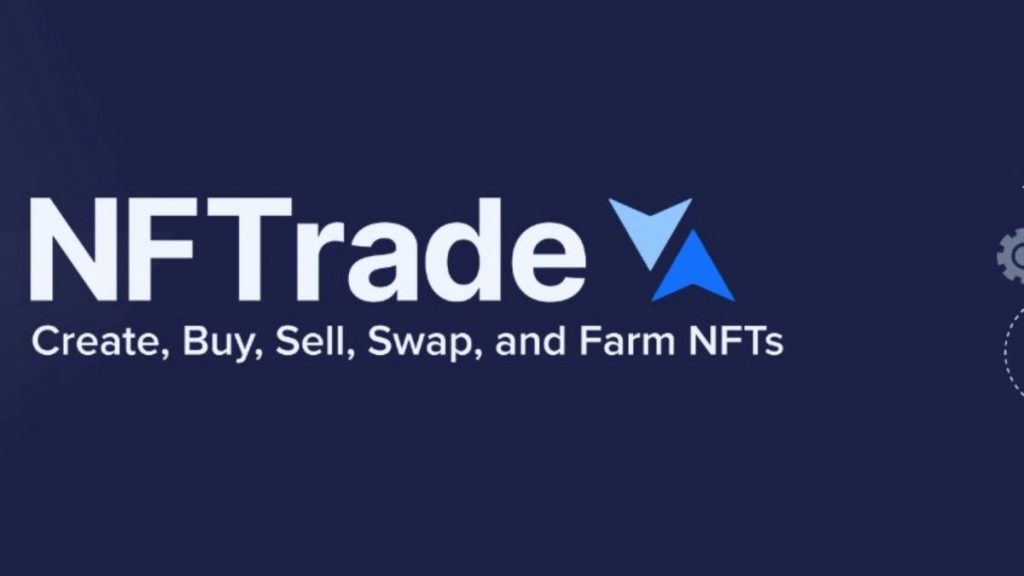 NFTrade is the world's first cross-chain and blockchain-independent NFT platform. We are an aggregator of all NFT marketplaces and host the entire NFT lifecycle, allowing anyone to produce, buy, sell, swap, farm, and leverage NFTs across several blockchains in real time.
Starly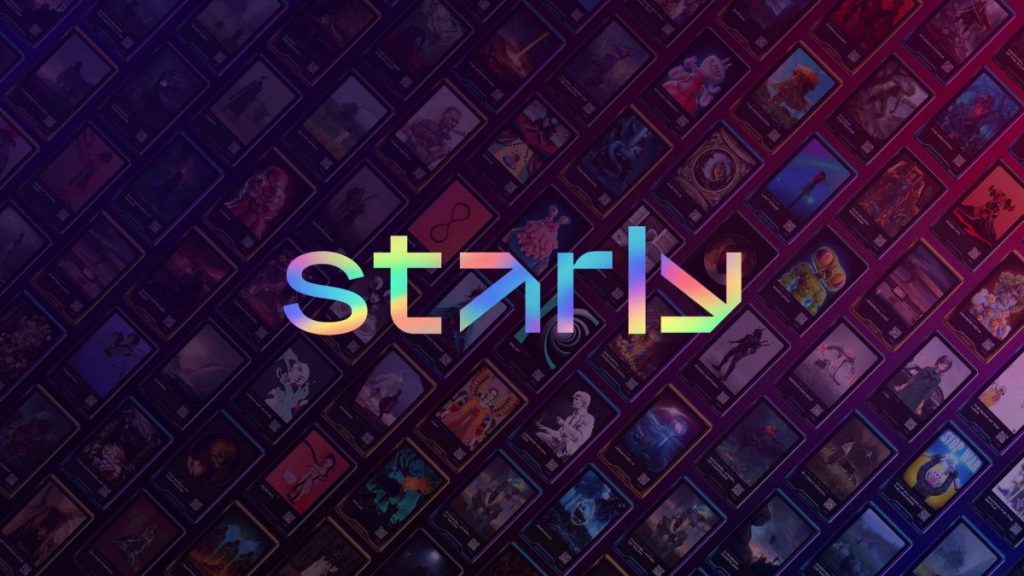 The team behind F3 and Ask.fm established Starly as a launchpad and marketplace for creators who construct economies around their gamified NFT collections.
Hic et nunc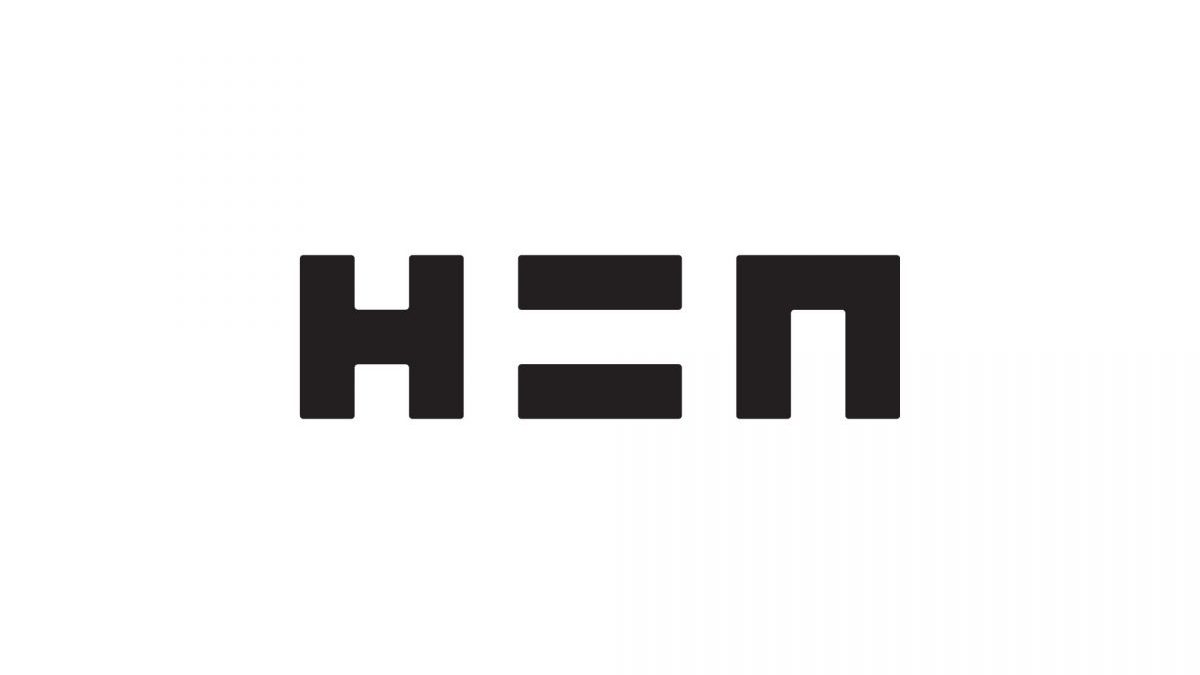 You can mint, purchase, sell, and accumulate NFTs on the fully decentralized NFT platform Hic et Nunc. The Tezos blockchain is used to build HEN smart contracts, and IPFS is used to host the artworks that make up its media.
Teia

Teia is a decentralized NFT marketplace dApp backed by the Tezos blockchain. Teia.art is a fork of the former tezos NFT marketplace Hic et nunc.
Stashh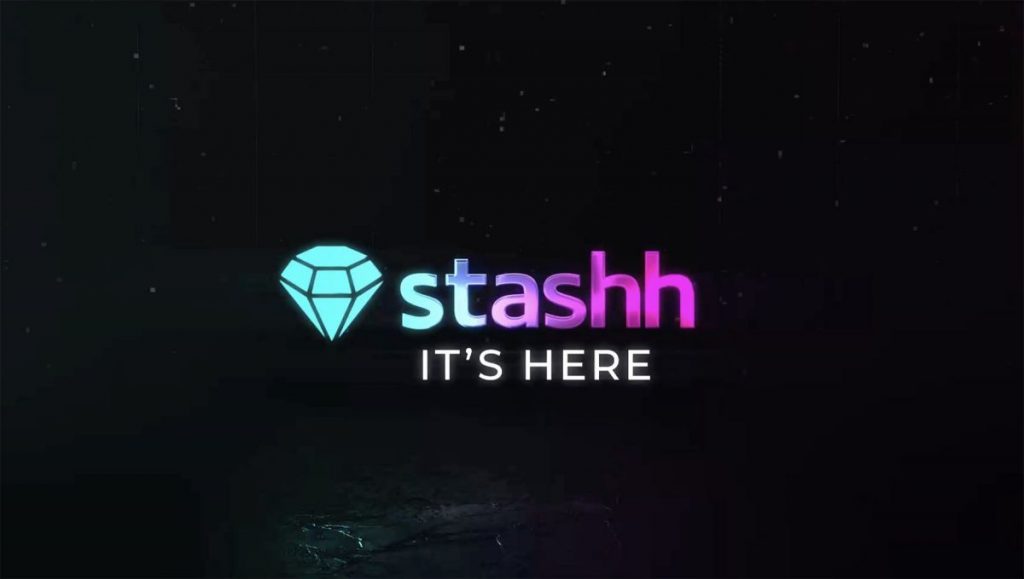 Stashh is a top-rated NFT marketplace that is well-known for providing consumers with privacy. Stashh allows NFT authors to liquidate their work and secure their intellectual property while commencing trading with collectors. As a result, it gives users complete control over how the trade process takes place.
Which NFT marketplace is best?
There is no definitive answer to this question, as it depends on your specific needs and preferences. However, some of the most popular NFT marketplaces include OpenSea, Rarible, and SuperRare. Each of these marketplaces has its own strengths and weaknesses, so you'll need to evaluate each one carefully before making a decision.
Conclusion
NFT marketplaces provide a space for buyers and sellers to connect with each other and trade digital assets. These platforms usually have a reputation system in place, which can help to ensure that you're dealing with reputable buyers and sellers.
Additionally, most NFT marketplaces will charge a small fee for each transaction, which helps to support the platform and its continued operation. When choosing an NFT marketplace, it's important to carefully evaluate each platform to find the one that best suits your needs.
Interested in learning more? Here are some additional guides to check out:
Disclaimer
Any data, text, or other content on this page is provided as general market information and not as investment advice. Past performance is not necessarily an indicator of future results.