15+ Best Crypto Presales to Invest in 2023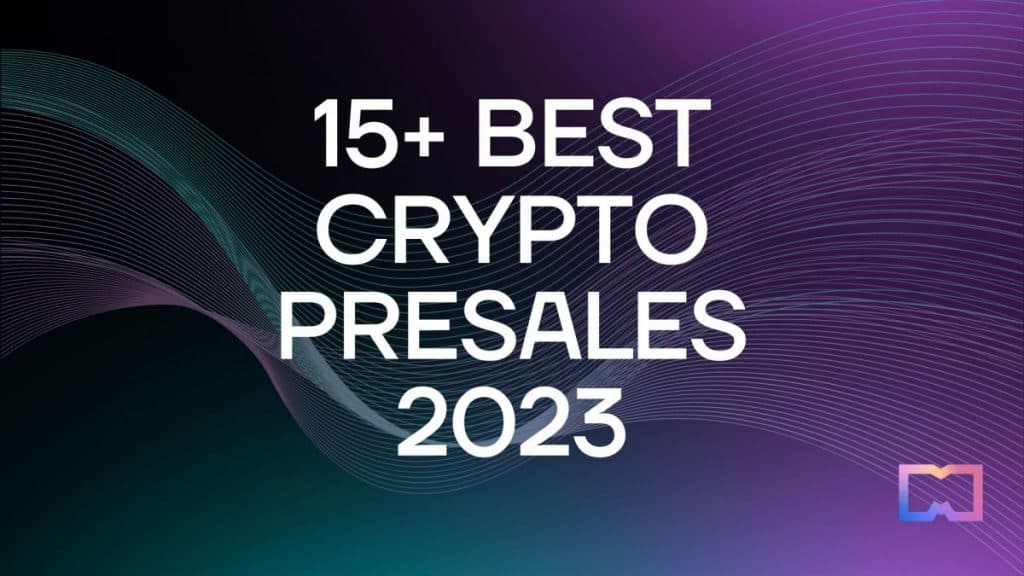 by
Nik Asti
Published: August 15, 2023 at 3:49 am Updated: August 15, 2023 at 3:49 am

by
Danil Myakin
Edited and fact-checked: August 15, 2023 at 3:49 am
Finding the top crypto presales is essential due to the abundance of projects vying for attention and the constantly changing dynamics of the crypto sphere. Our list of the top crypto presales of 2023 is your road map to navigating the exciting future that lies ahead, whether you're an experienced investor searching for the next big thing or a novice eager to dangle your toes in the vast ocean of digital finance.
Presales are a lucrative strategy for several reasons. They often offer tokens at a discount, both to gather capital and to generate buzz. However, the route to choosing the right presale is paved with meticulous research. Tokenomics, the development team, and the project's utility are pivotal factors. But remember, high rewards come with high risks, especially with early-stage projects.
Pro Tips
Dive Deep into the Whitepaper: This document often contains the project's mission, technical details, tokenomics, and roadmap. It's your blueprint for understanding the project's potential.
Engage with the Community: Platforms like Reddit, Telegram, and Discord are where genuine discussions about the project take place. Engage, ask questions, and gauge community sentiment.
Check Token Distribution: Ensure that a fair amount of tokens are allocated to the community, and that founders/team tokens are vested for a reasonable period to avoid pump-and-dump scenarios.
Avoid Hype: Projects heavily relying on marketing and lacking substance should raise eyebrows. Focus on projects with real use cases and tangible solutions.
Understand the Technology: While deep technical knowledge might not be necessary, understanding the basics of how the project operates can offer insights into its feasibility.
1. DigiToads (TOADS)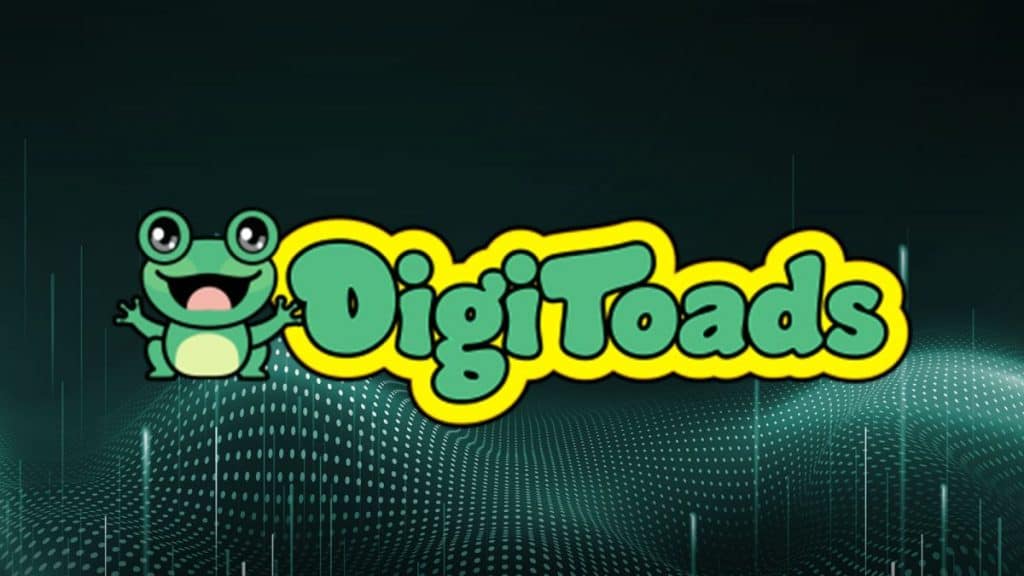 Highlight: Combines meme coin with utility token.
DigiToads, a fresh entrant on the Ethereum blockchain, aims to claim the throne as the top meme and Play-to-Earn (P2E) token. Boasting a robust utility token setup, DigiToads offers multiple avenues for passive income to its token holders.
In their web3 gaming universe, players can amass and duel using unique toads. TOADS tokens serve as the currency to enhance these amphibious fighters with advanced equipment and abilities. Additionally, by staking NFTs, players can contribute to a reward pool, which is then disbursed from the DAO's coffers.
Moreover, DigiToads incentivizes trading prowess by rewarding top traders with coveted Platinum Toads. These elite toads grant holders a stake in the TOADS treasury, thereby entitling them to a share of platform revenues. Key features encompassing NFT staking, the reward pool system, P2E dynamics, and decentralized treasury governance underscore its offerings.
Thanks to its avant-garde approach and sustained reward model, DigiToads stands on the brink of making significant waves in the crypto arena. The combination of these innovative features not only defines DigiToads' present but also sets the trajectory for its promising future.
2. InQubeta (QUBE)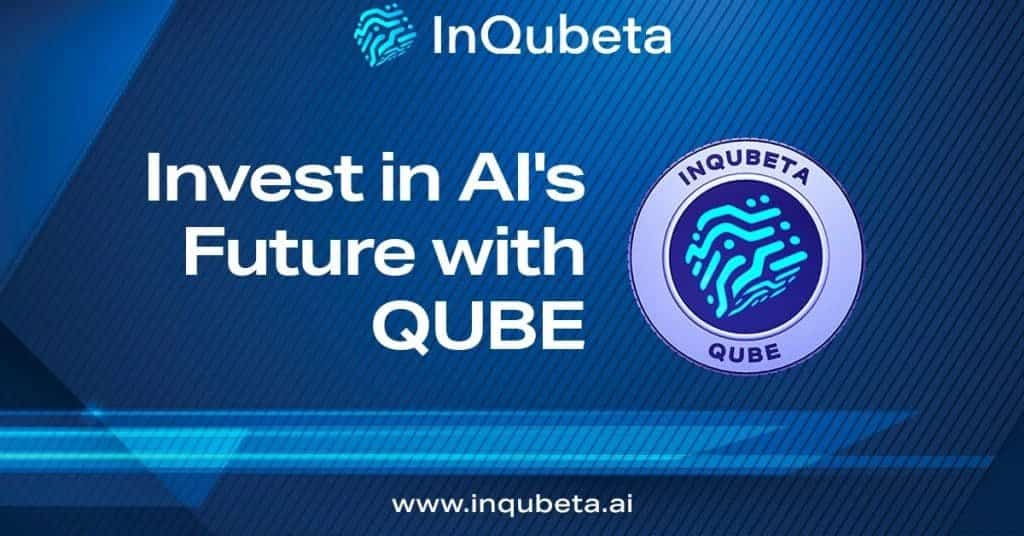 Highlight: Web3 crowdfunding platform for AI startups.
Welcome to the forefront of technological advancement with InQubeta $QUBE, the world's premier AI-centric crypto crowdfunding platform. Dive into the epoch of AI evolution by investing securely in AI start-ups poised to redefine the boundaries of innovation.
$QUBE's trailblazing fractional investment model ensures that you no longer need deep pockets to be part of groundbreaking AI ventures. Every investment opportunity is encapsulated into a unique NFT and then fractionalized, democratizing access for enthusiasts regardless of their financial reach.
Take pride in having a stake, however big or small, in the AI ventures set to shape the future. As you do, revel in the privileges and potential rewards of being a pioneer investor with $QUBE.
3. Borroe Finance (ROE)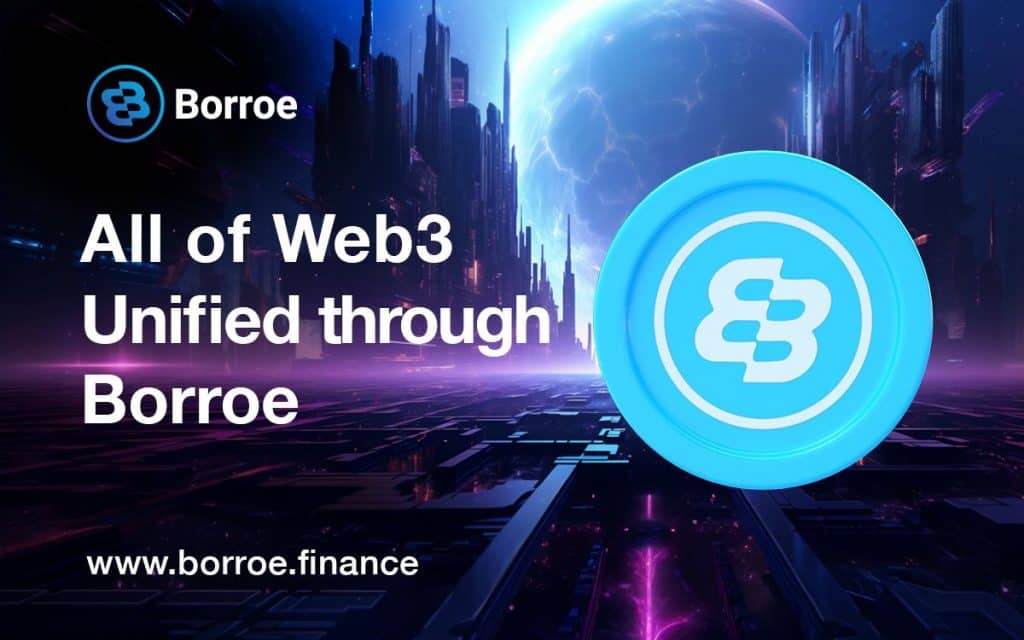 Highlight: AI-backed funding for Web3 content creators.
Enter Borroe: the avant-garde, AI-driven funding marketplace designed explicitly for the bustling Web3 ecosystem. Tailored for content creators and other digital age artisans, Borroe offers a bridge to immediate liquidity. How? By pioneering a system where creators can monetize their future income streams – be it from subscriptions, royalties, invoices, or other avenues – and sell them to their very own audience and fans.
No longer do creators have to wait for monthly payouts or navigate traditional financial avenues; with Borroe, they can tap into their future revenue today. This is more than just funding – it's about strengthening the bond between creators and their communities, empowering both parties in the ever-evolving Web3 space. As creators gain the capital they need to grow and innovate, their communities, in turn, get a stake in the success they're directly supporting. Welcome to the future of decentralized finance, where Borroe reimagines funding for the digital realm.
Read more: Best 17 Crypto Portfolio Tracker Apps and Builders in 2023
4. XRP20 Presale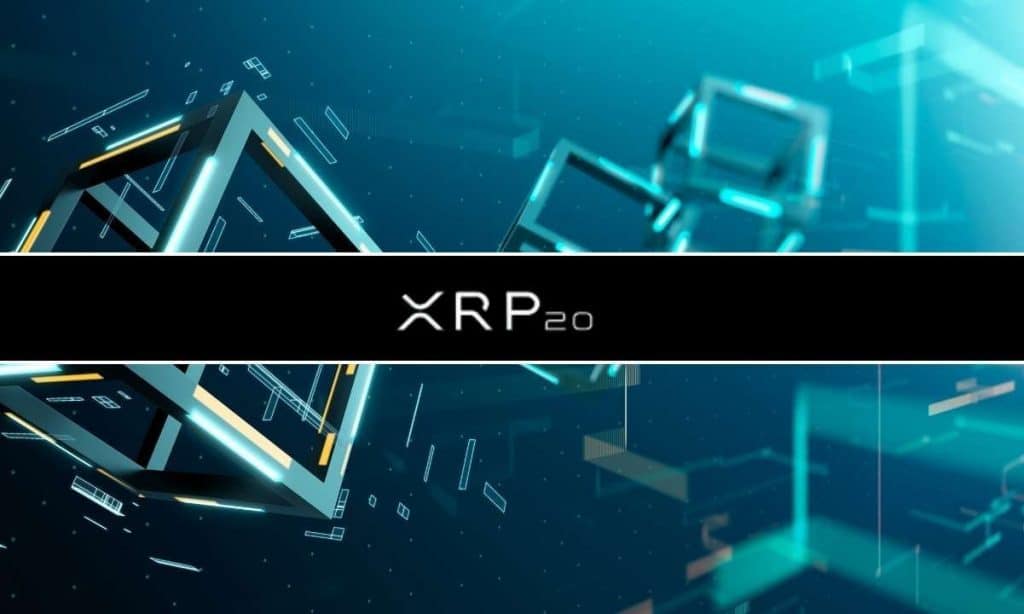 Highlight: Democratizes XRP investment on Ethereum.
An intriguing proposition for XRP enthusiasts, XRP20 brings early-stage investment benefits of XRP to Ethereum's blockchain. Its community-driven model and on-chain staking system set it apart from its predecessor.
By trying to recreate the potential early-stage investing opportunities of XRP on Ethereum, and altering tokenomics to be more democratic, this project might attract XRP enthusiasts and others who believe in democratizing finance.
Touted as a "new-age XRP" but on Ethereum.
No tokens reserved for the team.
Total tokens: 100,000,000,000.
Presale price: $0.000092 USDT.
Hard Cap: $3,680,000
Blockchain: Ethereum Network
Token type: ERC-20
5. Shibie Coin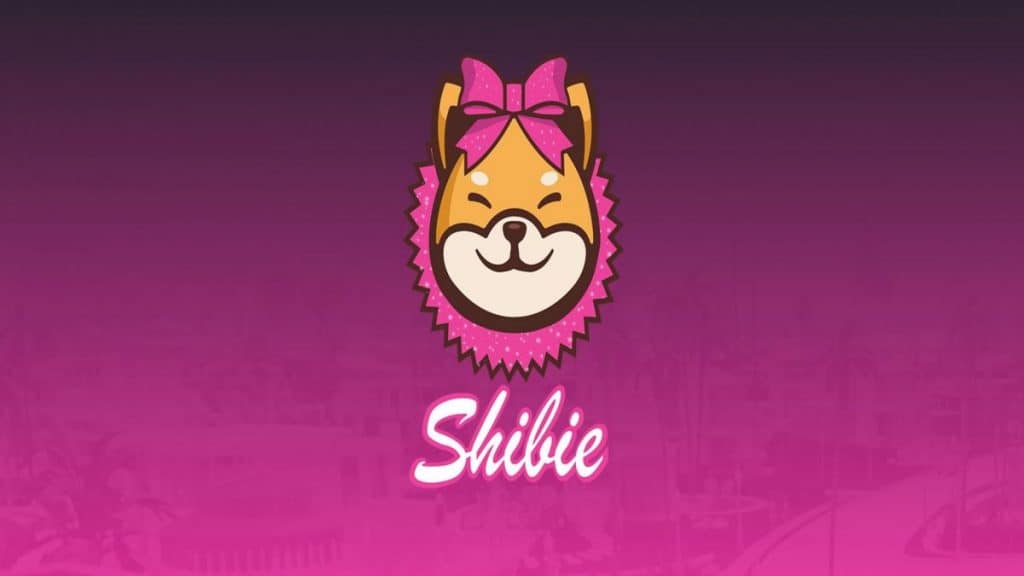 Highlight: Meme coin with a twist.
The Shibie Coin team is buzzing with anticipation, eager to capitalize on the recent box office success of the Barbie film, which raked in a whopping $1 billion. In light of this Hollywood triumph, Shibie has strategically adjusted its fundraising target. Initially set at $999,999, it's now been slashed by 50% to a more modest $500,000.
This swift recalibration in funding goals signifies the urgency and opportunism driving the Shibie Coin's presale. With only 38% of its tokens still up for grabs, the sands of time are running low for potential investors.
Given its launch market cap of a mere $833,000, Shibie Coin presents a tantalizing prospect for price surges. When juxtaposed against the fundraising totals of other Web3 presales, it's evident that Shibie is not only in a prime position for quick sellout but also poised for potential significant returns. Don't blink, or you might just miss out on this promising opportunity.
6. yPredict ($YPRED)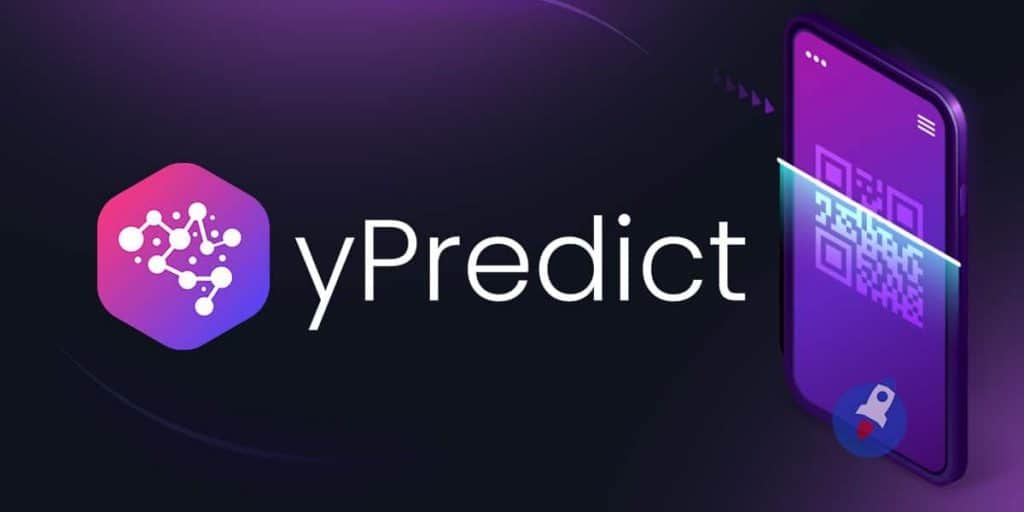 Highlight: Crypto prediction platform powered by AI.
yPredict.ai stands as a beacon in the complex world of trading, pooling together a consortium of AI/ML specialists, financial quants, and seasoned traders. This unique blend of expertise gives birth to an array of analytical tools and platforms, all primed to offer deep insights via cutting-edge financial prediction methodologies. With the help of alternate data, these platforms pave the way for informed and astute trading decisions.
The challenge of predicting financial markets, especially the capricious crypto space, cannot be understated. A significant chunk of trading in today's era is steered by advanced algorithms, which continuously learn, adapt, and reshape their strategies.
This ongoing evolution metamorphoses the very fabric of price structure formations on which many traditional predictions are based. As these algorithms redefine the market dynamics, they make the waters murky for human traders, especially those skilled in deciphering market movements through price structures.
Read more: Top 20 Underrated Crypto Coins in 2023: Uncovering the Hidden Gems
7. Wall Street Memes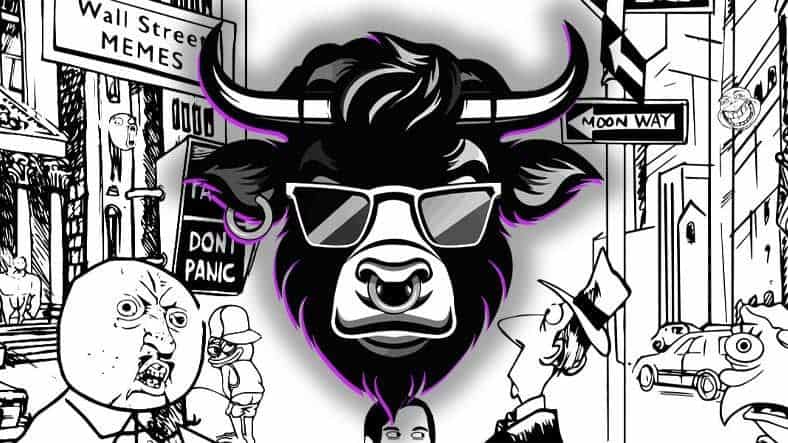 Highlight: Strong community-driven meme coin.
With roots in meme culture, Wall Street Memes leverages its massive online community to stake its claim in the crypto space. Its history of successful ventures and its commitment to keeping up with evolving trends make it a potential player in the meme coin sector.
The interaction from Elon Musk and the large social media presence can potentially lead to significant interest from investors. Not having a team allocation is in line with recent trends for meme tokens which aim for decentralized ownership. However, meme tokens can be volatile and driven by hype.
Community-driven meme coin.
No team allocation.
Prominent social media presence; even Elon Musk interacted with their content.
Total supply of 2,000,000,000 tokens.
Hard Cap: $30,577,000
Blockchain: Ethereum Network
Token type: ERC-20
8. Launchpad XYZ ($LPX)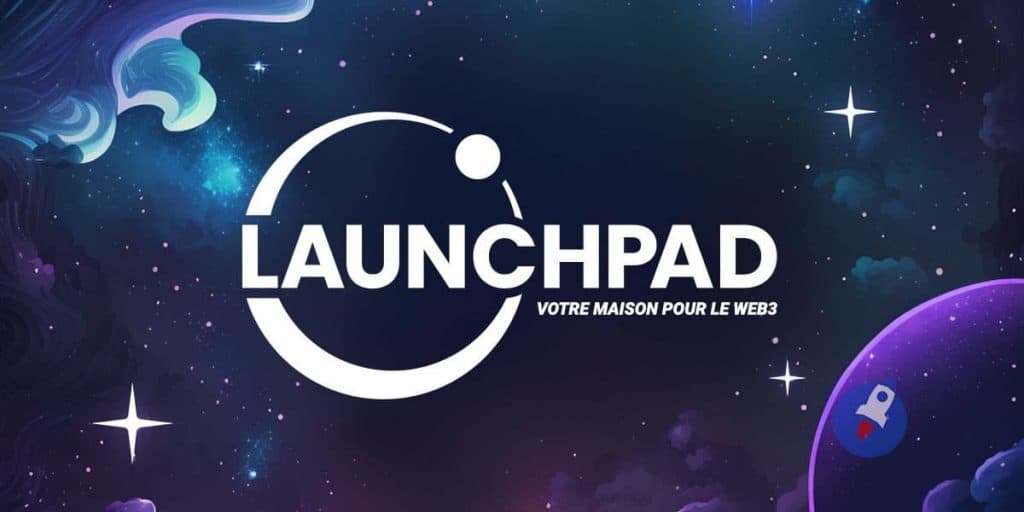 The cryptocurrency market is often likened to the Wild West – vast opportunities and great riches, but with an equal measure of unpredictability and potential pitfalls. For every trader who finds success in this tumultuous landscape, there are countless others who are left navigating its intricacies without guidance. Making steady profits in a domain characterized by its volatility is an art in itself, an art that many aspire to master but few truly achieve.
At its core, Launchpad XYZ is more than just another blockchain project. It's a sophisticated fusion of real-time market insights, advanced analytics, and sentiment analysis. Designed with the modern trader in mind, it combines these features into an all-encompassing web 3.0 dashboard, offering users an unparalleled overview of the market at their fingertips.
Whether you're trying to gauge the mood of the market through sentiment analysis or delve deep into data-driven analytics to make your next move, Launchpad XYZ has you covered. Instead of switching between multiple platforms, traders can now get a comprehensive view right from this single dashboard, streamlining their decision-making process.
9. Chimpzee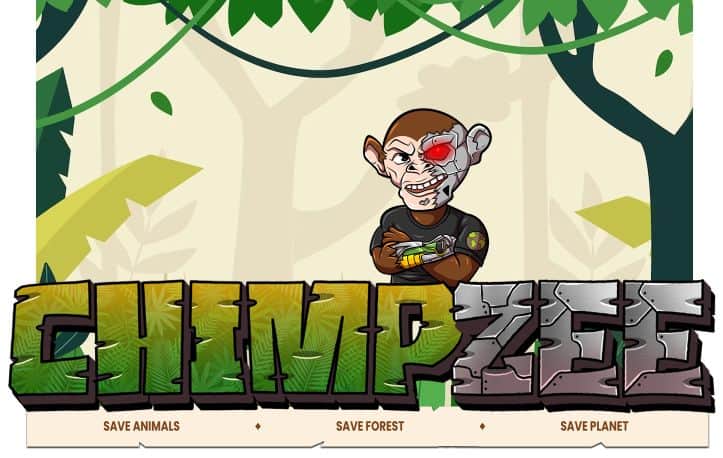 In a world where profit often overshadows purpose, Chimpzee emerges as a breath of fresh air in the cryptocurrency ecosystem. Not only does it present a unique avenue for individuals to earn, but it also carries a deeper mission: to champion the cause of the environment and safeguard our precious animal life.
How Chimpzee Transforms the Crypto Landscape:
Triple Revenue Streams: Chimpzee isn't your typical crypto project. It offers its holders three distinct methods to generate income, ensuring a diversified approach to earning within the ecosystem. This multifaceted approach not only benefits its investors but also solidifies Chimpzee's standing as a versatile financial tool.
Immediate Impact: Unlike many projects that wait until post-launch to start their philanthropic endeavors, Chimpzee believes in the principle of immediate action. Recognizing the urgency of environmental challenges, the team has already kick-started its mission by planting a whopping 20,000 trees, aiming to rejuvenate the rainforest and provide a haven for its myriad species.
A Purpose-Driven Presale: In the world of crypto, presales often revolve around raising capital and generating buzz. Chimpzee, however, is redefining this phase by intertwining it with their environmental goals. Every investment in the presale not only helps the project grow but also directly contributes to the conservation of our planet and its creatures.
Read more: Five Major Game Software Providers for Crypto Slot Games
10. Scorpion Casino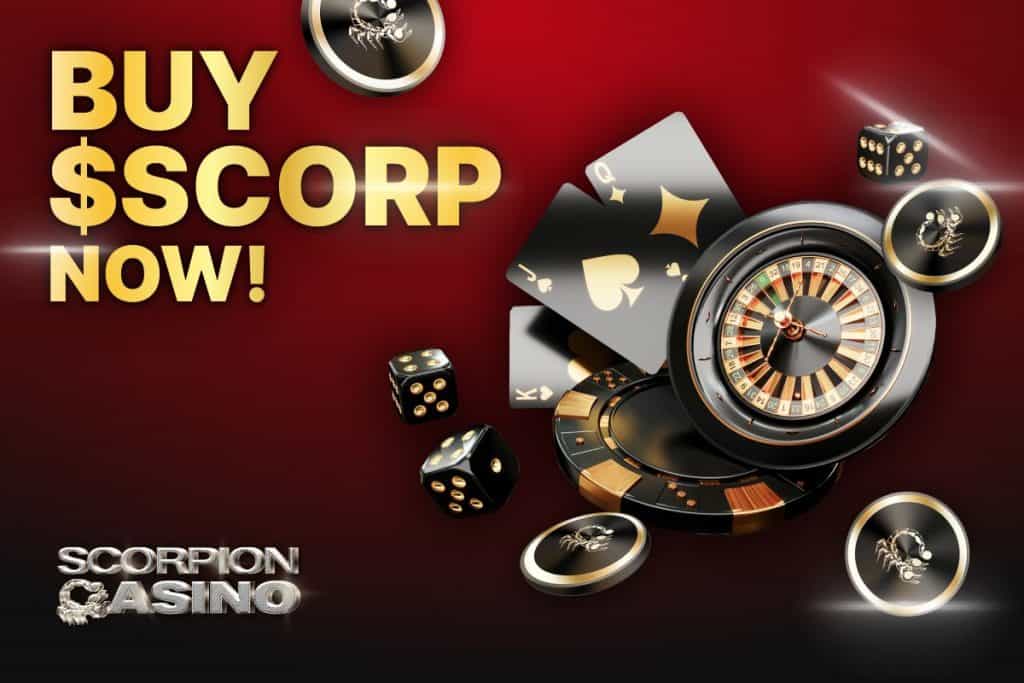 In the vast world of cryptocurrencies, $SCORP is not just another token; it's the driving force behind the dynamic SCORPION ecosystem, reshaping the landscape of online gaming and betting.
What sets the SCORPION ecosystem apart?
Extensive Betting Opportunities: With over 30,000 monthly betting events, SCORPION offers a diversified and expansive range of options for enthusiasts, ensuring that there's always an exciting event to place your bets on.
Thrilling Casino Games: Experience the adrenaline rush with more than 210 casino games. Whether you're a fan of the classics or looking for something new, SCORPION has got you covered.
Live Gaming Extravaganza: Engage in real-time action with over 160 live games, immersing players in a gaming experience like no other.
Trust and Transparency: The SCORPION platform stands out not just for its variety but also for its commitment to authenticity. Operating with a valid license, it promises users a transparent gaming and betting environment. Plus, with provably fair mechanisms, players can be assured of the legitimacy of every game and bet.
11. eTukTuk Presale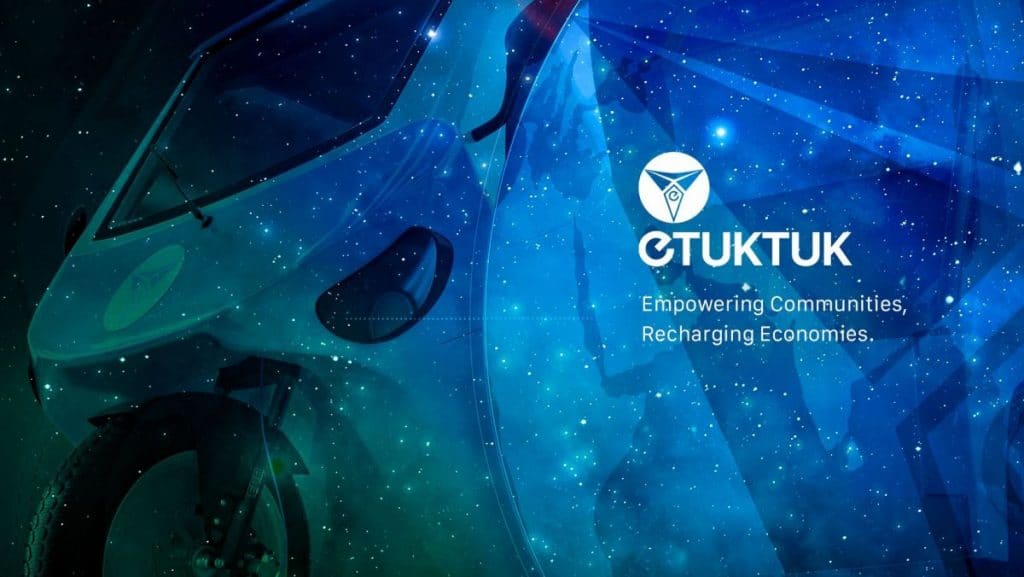 In a world that's rapidly evolving, the need for sustainable and efficient transportation is more vital than ever. As countries are gearing up to transition to electric and sustainable modes of transport, the critical question arises: How do we charge these vehicles, especially in regions where infrastructure might be lacking? That's where eTukTuk steps in.
Why eTukTuk?
Bridging the Gap: eTukTuk isn't just about charging; it's about creating a seamless and efficient infrastructure that caters to the unique challenges of developing countries. By recognizing the nuances of these regions, eTukTuk is tailor-made to bridge infrastructural gaps.
Blockchain-Powered: Leveraging the transparency, security, and efficiency of blockchain technology, eTukTuk ensures that every kilowatt-hour charged is recorded, verified, and processed without friction, offering unparalleled accountability in the energy domain.
A Vision for the Future: More than just a charging network, eTukTuk envisions a future where transportation is not just sustainable but also accessible and affordable. By establishing robust charging systems, eTukTuk aims to catalyze the transition to green transportation modes in regions that need it the most.
Beyond Borders: While the focus is on developing countries, eTukTuk's ambition doesn't stop there. The scalable and adaptive model they're building is geared to be replicated and implemented globally, making sustainable transportation a worldwide reality.
12. ScapesMania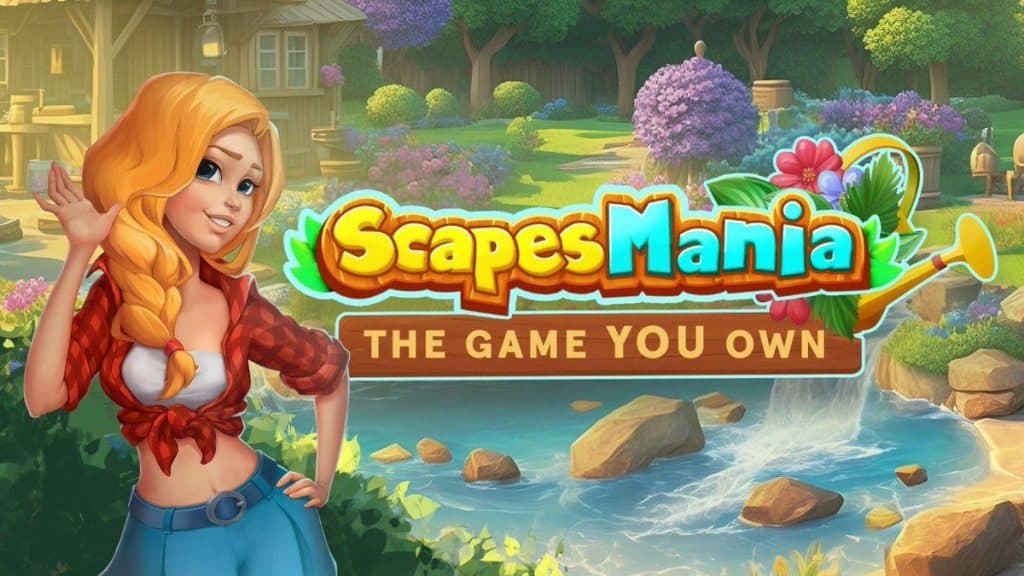 In today's gaming world, Web2 casual gamers and Web3 enthusiasts often stand at opposing ends. Major gaming corporations prioritize profits over player input, and the emerging Play-to-Earn sector has its challenges.
Introducing ScapesMania: ScapesMania bridges this gap:
Dual Audience: Catering to both Web2 and Web3 enthusiasts, it offers a unique blend of gameplay and blockchain benefits.
Player Power: ScapesMania empowers players to influence game development, ensuring their voice is central to the final product.
Shared Profits: Through blockchain crowdfunding, it ensures investors, influencers, and players profit from the game's success.
In essence, ScapesMania is not just a game; it's a movement. It's where every player becomes a stakeholder in the gaming revolution. Join in and reshape the future of gaming.
Read more: Top 30+ Crypto Gambling Websites in 2023
13. Pikamoon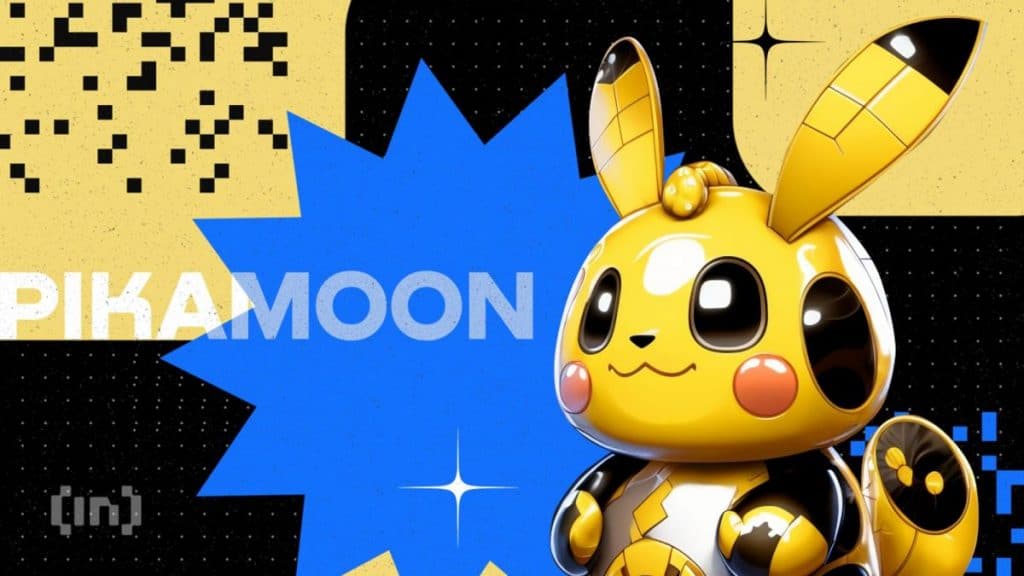 Step into the Pikaverse, an immersive NFT Play-to-earn game. Assemble your monster team, traverse the four captivating regions, and uncover exclusive species and treasures. Experience a new level of NFT gaming fun.
With Pikamoon, the game's native currency, mint exclusive FREE PIKA NFTs. Use them for in-game battles and earn $PIKA rewards on your quests. Spend your $PIKA in the marketplace for rare items.
Elevate your gaming journey. Grab your $PIKA now and carve your legacy in the Pikaverse.
Purpose: Play-to-earn project inspired by Pokémon.
Unique Feature: Users can search, battle, and capture Pikamoons.
Token: PIKA, Ethereum network.
Presale Highlight: Price currently sits at $0.0006.
Affiliates: Large Play-to-Earn and NFT community.
14. Anarchy Coin ($ANA)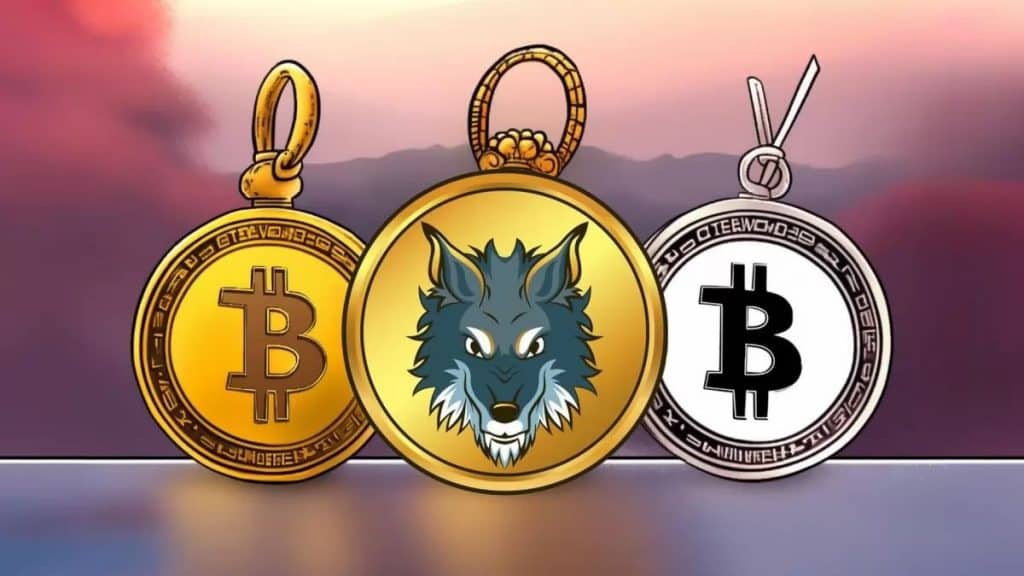 Join the revolution with the $ANA token sale. Dive into a pioneering blockchain initiative set to redefine the industry standards. With $ANA, break free from a flawed system and embrace genuine decentralization. Be part of the change.
Mission: Meme-based nature, financial rebellion against inflation, governmental inefficiencies, and corruption within traditional monetary systems.
Features:

Based on Ethereum blockchain.
Has a decentralized autonomous organization, Anarchy DAO.
Token burn mechanism, decreasing circulating supply with each transaction.
Focuses on community involvement and leveraging memes.
Transparent allocation of funds via Gnosis Safe multi-signature solutions.

Current Status: In its second presale stage.
Chain: Ethereum.
15. Merix Coin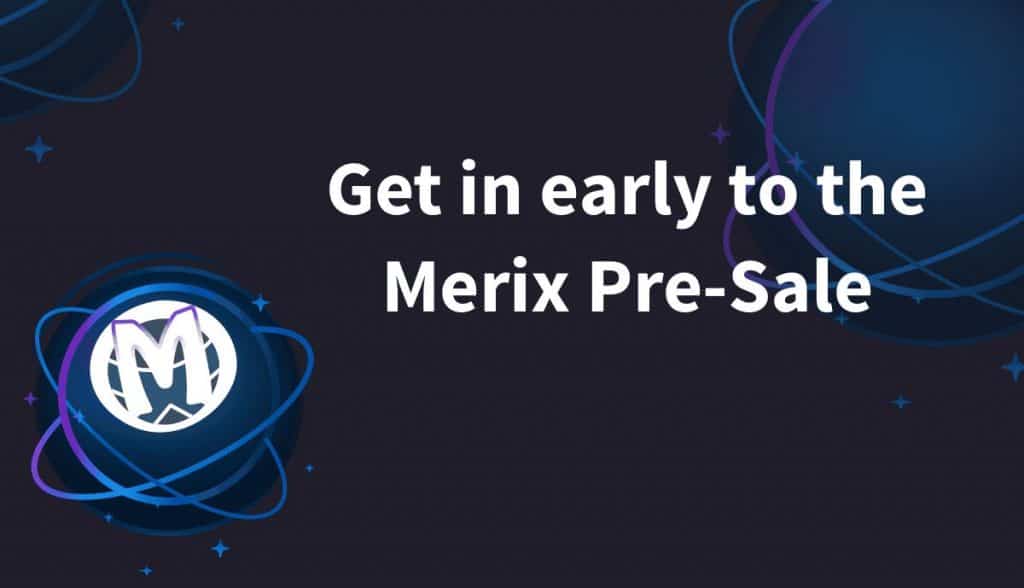 Merix Coin pioneers a completely decentralized referral marketing system, fostering lasting relationships while offering enticing rewards and immediate staking liquidity. Dive into the future of referral marketing with Merix Coin.
Mission: Decentralized referral marketing.
Features:

Built on the Polygon blockchain.
Reward structure and quick staking liquidity.
Presale allows buying of 1,000 MERIX for $1.

Current Status: In phase one of its presale.
Chain: Polygon.
16. Arealeum Presale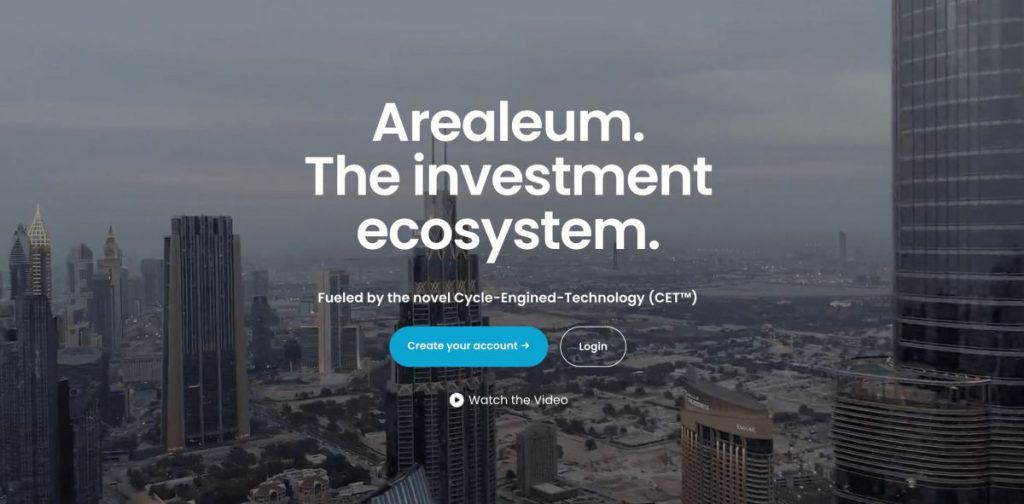 Arealeum is redefining investment dynamics through its blockchain-driven ecosystem powered by innovative Cycle-Engined-Technology. With algorithmic rules set in publicly accessible contracts, it champions unparalleled transparency for investors. Introducing ARE, an ERC20-compliant utility token on the Ethereum platform. Beyond mere transactions, ARE also empowers holders with voting rights within the Arealeum ecosystem. Dive into a transparent and empowering investment journey with Arealeum.
Mission: Enables users to invest in worldwide projects using ARE tokens.
Features:

Marketplace for buying and selling shares in various projects in the form of digital tokens.
Investments can range from renewable energy initiatives, real estate, startups, etc.
Based on Ethereum network.
Token holders can vote and participate in investment cycles.

Current Status: ICO presale price is $0.04.
Chain: Ethereum.
Conclusion
In a rapidly evolving digital age, the emergence of alternative cryptocurrency projects underscores the transformative power of blockchain technology. From challenging inflation and systemic flaws with meme coins to championing free speech in digital realms, these initiatives symbolize the shift from mainstream, centralized solutions to decentralized, community-driven alternatives. As we move forward, it is vital for investors and enthusiasts alike to stay updated and informed, ensuring that they leverage the burgeoning opportunities within this expansive crypto ecosystem.
FAQ
What is a cryptocurrency presale?
A cryptocurrency presale, often referred to as a token presale or ICO (Initial Coin Offering) presale, is an event where new cryptocurrency tokens are sold to early investors before they're available to the general public. This is often done to raise funds for development and marketing of a new cryptocurrency project.
Why participate in a presale?
Participating in a presale can offer several advantages, including potential discounts on token prices, early access to a new project, and the chance to support an innovative idea or team from the beginning.
What are the risks involved in presales?
Presales come with significant risks. The project might not deliver on its promises, the value of the token might drop after its public release, or the project could be a scam. It's crucial to do thorough research and due diligence before investing.
How to participate in a presale?
To participate, you typically need to register on the project's official website, undergo a KYC (Know Your Customer) process, and then send funds (usually in the form of established cryptocurrencies like ETH or BTC) in exchange for the new tokens.
Do all projects have a presale?
No, not all cryptocurrency projects have a presale. Some might opt for private funding, airdrops, or other methods to distribute their tokens and raise capital.
How is the presale price determined?
The presale price is set by the project team and can be based on various factors, including development costs, project valuation, and market demand.
Read more related topics:
Disclaimer
Any data, text, or other content on this page is provided as general market information and not as investment advice. Past performance is not necessarily an indicator of future results.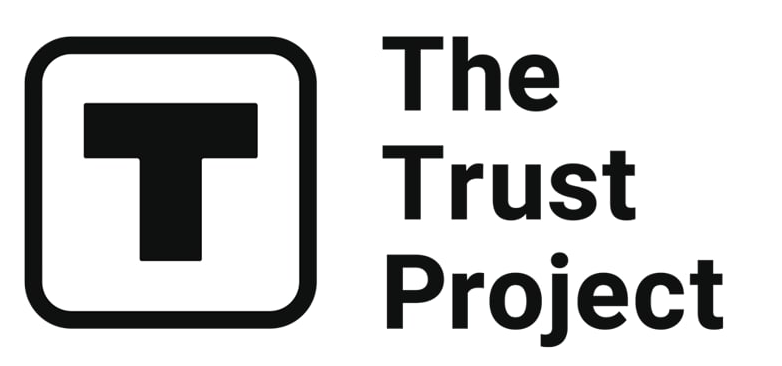 The Trust Project is a worldwide group of news organizations working to establish transparency standards.
Nik is an accomplished analyst and writer at Metaverse Post, specializing in delivering cutting-edge insights into the fast-paced world of technology, with a particular emphasis on AI/ML, XR, VR, on-chain analytics, and blockchain development. His articles engage and inform a diverse audience, helping them stay ahead of the technological curve. Possessing a Master's degree in Economics and Management, Nik has a solid grasp of the nuances of the business world and its intersection with emergent technologies.
More articles


Nik is an accomplished analyst and writer at Metaverse Post, specializing in delivering cutting-edge insights into the fast-paced world of technology, with a particular emphasis on AI/ML, XR, VR, on-chain analytics, and blockchain development. His articles engage and inform a diverse audience, helping them stay ahead of the technological curve. Possessing a Master's degree in Economics and Management, Nik has a solid grasp of the nuances of the business world and its intersection with emergent technologies.
Hot Stories
by Cindy Tan
September 25, 2023
by Victor Dey
September 25, 2023
by Damir Yalalov
September 25, 2023
by Victor Dey
September 22, 2023
Latest News
by Nik Asti
September 25, 2023
by Agne Cimermanaite
September 25, 2023
by Cindy Tan
September 25, 2023
by Cindy Tan
September 25, 2023