Artificial Intelligence Fundraising Report for Q1 2023

In Brief
In the first quarter of 2023, AI-focused startups raised $17,884,820,266.
Among the leaders are noted companies OpenAI, SnaboxAQ, Alternyx, Adept AI, and Anthropic.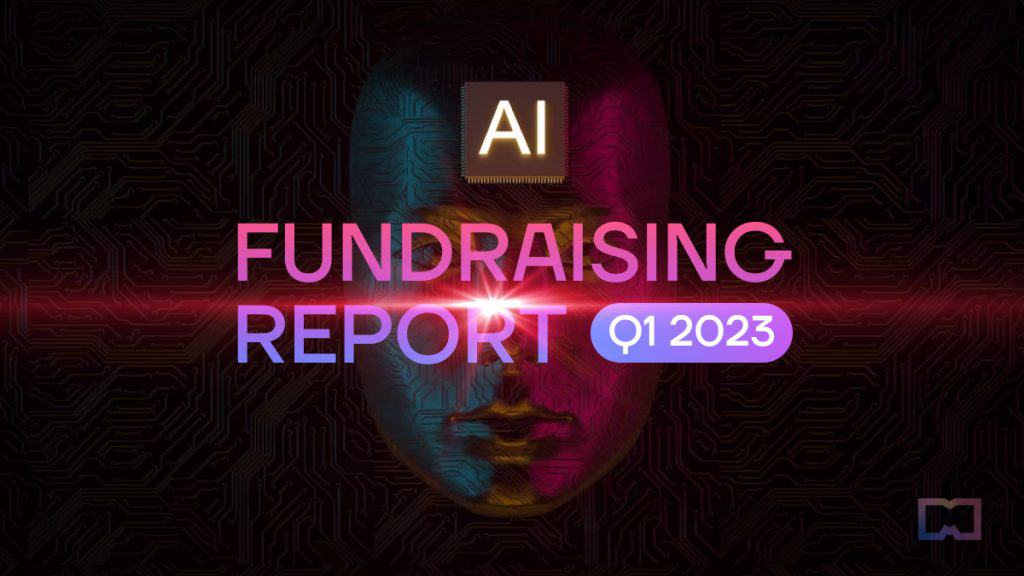 In the past few months, the use of artificial intelligence has become increasingly prevalent in a variety of industries. From finance to fashion, different spheres have been exploring this breakthrough technology. The rise of ChatGPT and its new AI model, GPT-4, brought even more possibilities to the industry.
This fundraising report is focused on artificial intelligence startups. We explore the key players in the category, the most successful rounds, and noted investors.
Artificial intelligence became of VCs' interest in the last quarter of 2022. In the first quarter of this year, the industry raised a total of $17,884,820,266. Among the leaders are noted companies OpenAI, SnaboxAQ, Alternyx, Adept AI, and Anthropic.
Trends in AI
AI research and deployment company OpenAI received $10 billion in a corporate round led by Microsoft. The company behind the viral chatbot Chat GPT has recently rolled out its new AI model, GPT-4.
Palo Alto-based SandboxAQ raised $500 million in a venture round. Among the investors are Time Ventures, Breyer Capital, T. Rowe Price, and Eric Schmidt. The enterprise SaaS company provides artificial intelligence and quantum computing solutions.
Alteryx raised $450 million in a post-IPO debt round. The company provides an end-to-end data science and analytics platform for the enterprise.
Adept AI received $350 million in a Series B round led by Spark Capital and General Catalyst. Among the other participants are Microsoft, Nvidia, Greylock, and Frontiers Capital. The startup, founded by former OpenAI engineers, focuses on machine learning research and product lab-building general intelligence.
Anthropic raised $300 million in a venture round led by Spark Capital. The AI-driven research company focuses on increasing the safety of large-scale AI systems.
Trends in Metaverse AI
Several AI-powered metaverse- and web3-focused startups received approximately $87,855,029.
Among the leaders is Plai Labs, which raised $32 million in a seed round led by a16z. The startup, founded by the former executives of Myspace and Jam City, is developing the next generation of social platforms.
Gemba raised $18 million in a Series A round led by Parkway Venture Capital. The startup provides a platform for VR workforce training.
UGC gaming metaverse platform Createra received $10 million in a Series A round led by noted VC firm Andreessen Horowitz. The company enables creators to build engaging 3D worlds and games.
South Korean startup Com2Verse raised ₩12,000,000,000 (approximately $9,092,400 at the time of writing) in a venture round. Hana Ventures, Kyowon Group, and Kyobo Book Center backed the round. On a side note, the metaverse game publisher is a subsidiary of Com2uS.
Conclusion
AI is currently one of the hottest areas in tech. The first quarter of 2023 has been a remarkable period for the artificial intelligence industry, with AI-focused startups raising $17,884,820,266.
As artificial intelligence continues to change every aspect of our lives, we can expect this trend to continue throughout the year and beyond. It is crucial to monitor the developments and keep a close eye on the AI industry, which is already having a profound impact on the future of our society.
Read related posts:
Disclaimer
In line with the Trust Project guidelines, please note that the information provided on this page is not intended to be and should not be interpreted as legal, tax, investment, financial, or any other form of advice. It is important to only invest what you can afford to lose and to seek independent financial advice if you have any doubts. For further information, we suggest referring to the terms and conditions as well as the help and support pages provided by the issuer or advertiser. MetaversePost is committed to accurate, unbiased reporting, but market conditions are subject to change without notice.
About The Author
Valeria is a reporter for Metaverse Post. She focuses on fundraises, AI, metaverse, digital fashion, NFTs, and everything web3-related.Valeria has a Master's degree in Public Communications and is getting her second Major in International Business Management. She dedicates her free time to photography and fashion styling. At the age of 13, Valeria created her first fashion-focused blog, which developed her passion for journalism and style. She is based in northern Italy and often works remotely from different European cities.You can contact her at [email protected]
More articles


Valeria is a reporter for Metaverse Post. She focuses on fundraises, AI, metaverse, digital fashion, NFTs, and everything web3-related.Valeria has a Master's degree in Public Communications and is getting her second Major in International Business Management. She dedicates her free time to photography and fashion styling. At the age of 13, Valeria created her first fashion-focused blog, which developed her passion for journalism and style. She is based in northern Italy and often works remotely from different European cities.You can contact her at [email protected]
Hot Stories
by Victor Dey
November 30, 2023
by Kumar Gandharv
November 30, 2023
by Victor Dey
November 30, 2023
by Nik Asti
November 29, 2023
Latest News
by Alisa Davidson
November 30, 2023
by Victor Dey
November 30, 2023
by Alisa Davidson
November 30, 2023
by Nik Asti
November 30, 2023