In Brief
Rapid advancements and innovation have expanded the VR landscape.
Q1 2023 saw 39 organizations raise $307,938,674 in funding.
Ventures are pushing boundaries and redefining digital interaction in gaming, entertainment, education, and training.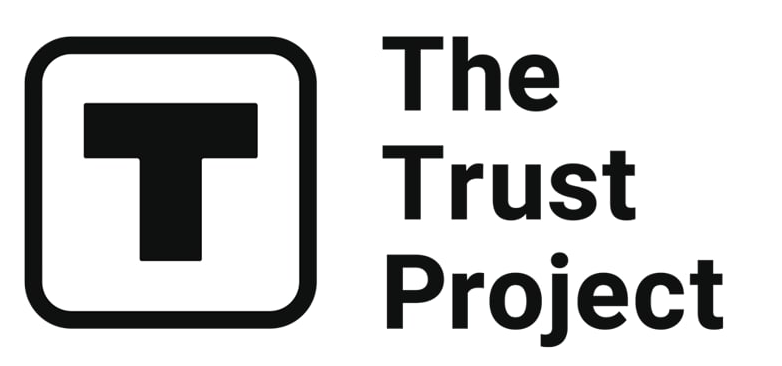 The Trust Project is a worldwide group of news organizations working to establish transparency standards.

In recent years, Virtual Reality (VR) has emerged as a groundbreaking technology, transforming industries across the globe with its immersive, interactive experiences. With rapid advancements and an influx of innovation, the VR landscape has expanded at an unprecedented rate. The first quarter of 2023 has been particularly notable, as 39 organizations have successfully raised a staggering $307,938,674 in funding, reflecting the immense potential and growth of this burgeoning sector.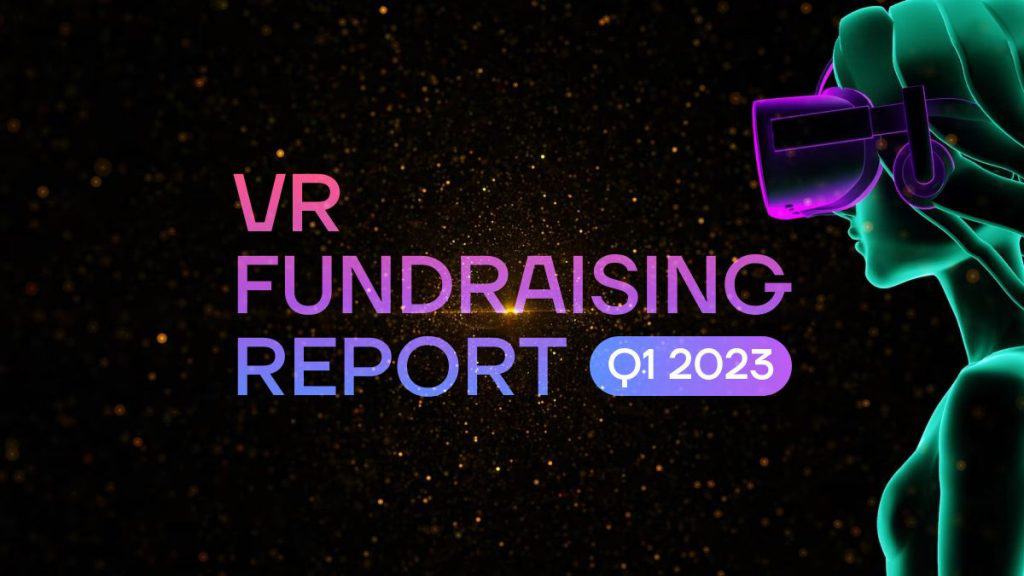 In this article, we will delve into the top 10 investments within the VR industry, taking a closer look at the companies and projects. From gaming and entertainment to education and training, these trailblazing ventures are pushing the boundaries of what's possible in virtual environments and redefining how we interact with the digital world.
Top Investments of Q1 2023
Top Investments of Q1 2023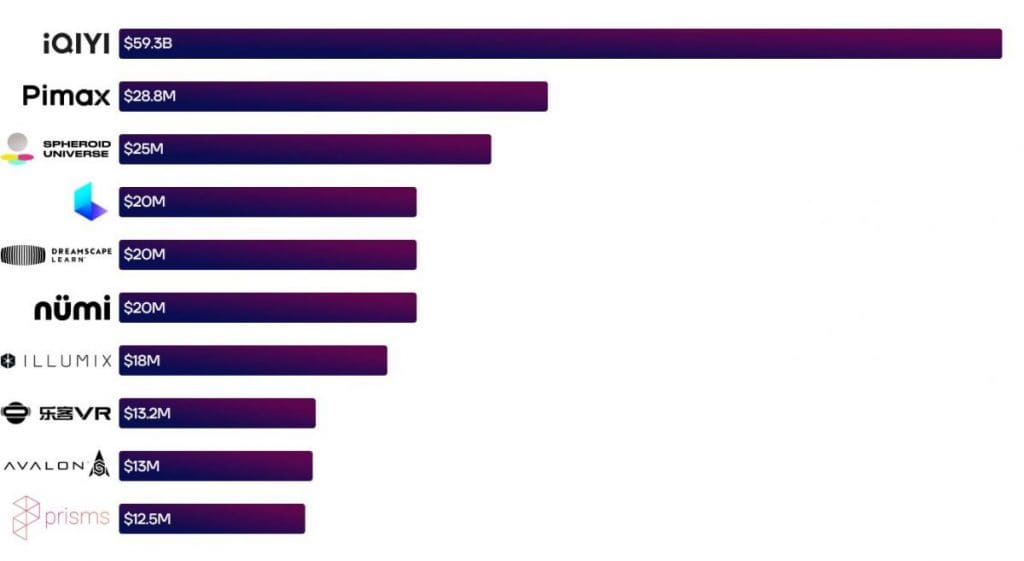 | № | Company name | Fundraise (Q1 2023) |
| --- | --- | --- |
| 1 | iQiyi Smart | $ 59,357,749 |
| 2 | Pimax | $ 28,797,696 |
| 3 | Spheroid Universe | $ 25,000,000 |
| 4 | Luma Labs | $ 20,000,000 |
| 5 | Dreamscape Learn | $ 20,000,000 |
| 6 | Numi | $ 20,000,000 |
| 7 | Illumix | $ 18,000,000 |
| 8 | Leke VR | $ 13,256,348 |
| 9 | Playavalon | $ 13,000,000 |
| 10 | Prisms VR | $ 12,500,000 |
We've chosen to have a closer look at these ten projects for several reasons. Most obviously, the top 10 investments may be the most influential projects in the VR industry, as they managed to catch the eye of investors and thus have the potential to shape the industry. Studying the strategies they employ and the innovative solutions they're developing offers insight into likely future VR trends.
Second, understanding the driving forces and challenges behind these projects provides valuable lessons for businesses and investors. Identifying success factors reveals best practices for growth and innovation in the VR industry. This can help other businesses also attract the attention of investors and scale their businesses further.
Lastly, by showcasing these pioneering projects, we aim to deepen appreciation for VR technology's potential, inspiring exploration of new applications. Our analysis hopes to spark dialogue, foster collaboration, and support the VR industry's growth.
iQiyi Smart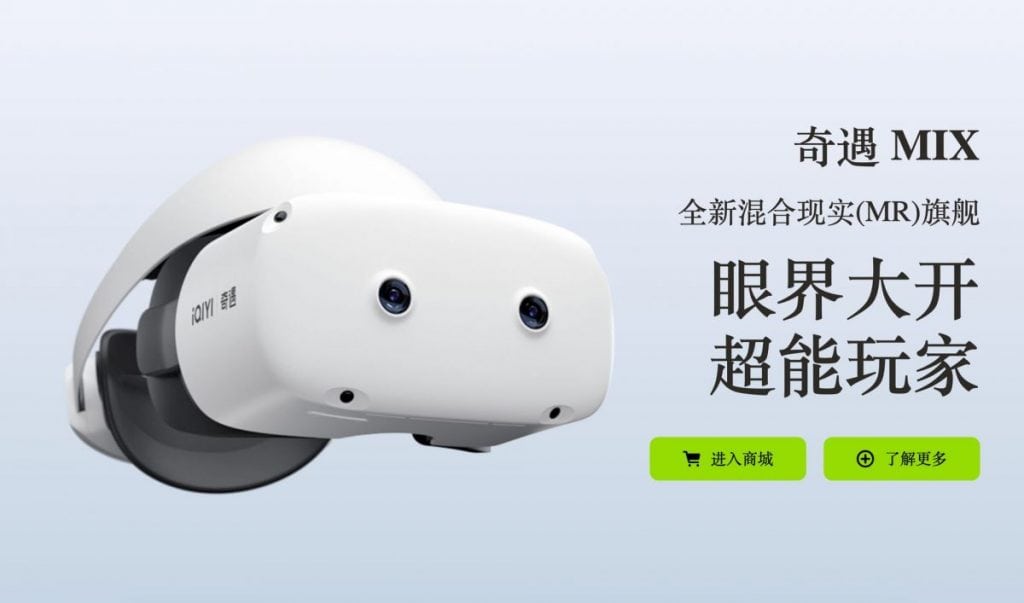 iQiyi Smart, a prominent Chinese online entertainment service, specializes in providing a diverse array of VR experiences and interactive content to its users. As a leader in the realm of virtual entertainment, iQiyi Smart has been successful in securing a significant funding round, allowing them to further expand their platform and enhance their immersive VR offerings.
Focusing on VR movies, interactive storytelling, and location-based entertainment, iQiyi Smart leads the entertainment revolution. They use VR technology to create immersive content beyond traditional media, offering engaging user experiences.
Pimax
Pimax, a leading VR hardware manufacturer, is dedicated to producing high-resolution headsets tailored for gamers and professionals alike. With its recent funding of $28,797,696, Pimax is well-positioned to enhance its product lineup by developing new headset models and refining its proprietary lens technology.
Pimax emphasizes advanced design and visual fidelity, providing immersive VR experiences for gamers and professionals. The latest investment reflects their dedication to advancing VR hardware and setting market performance standards.
Spheroid Universe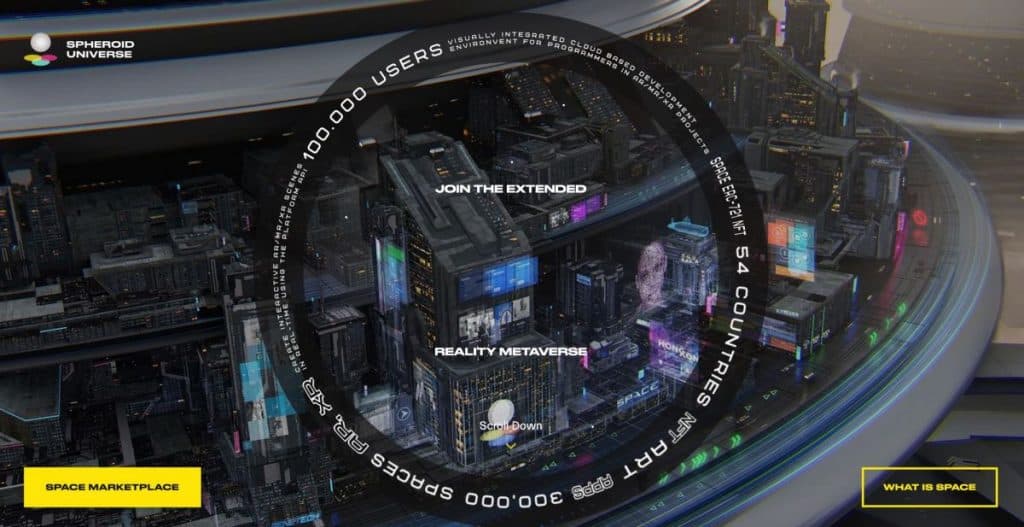 Spheroid Universe is an innovative platform that seamlessly blends augmented reality (AR) and VR to establish a captivating digital universe. Within this interactive realm, users can create content, engage with one another, and monetize their experiences. The company's recent funding of $25,000,000 is set to propel its growth, empowering them to scale the platform, enhance its AR/VR capabilities, and form strategic partnerships with other industry leaders.
By merging the worlds of AR and VR, Spheroid Universe is breaking new ground in the realm of immersive digital experiences. This fusion of technologies not only facilitates greater user engagement but also unlocks new revenue streams and business opportunities. As the company continues to evolve and expand, its unique platform is poised to become a major player in the AR/VR landscape, shaping the future of interactive digital environments and redefining how we experience the world around us.
Luma Labs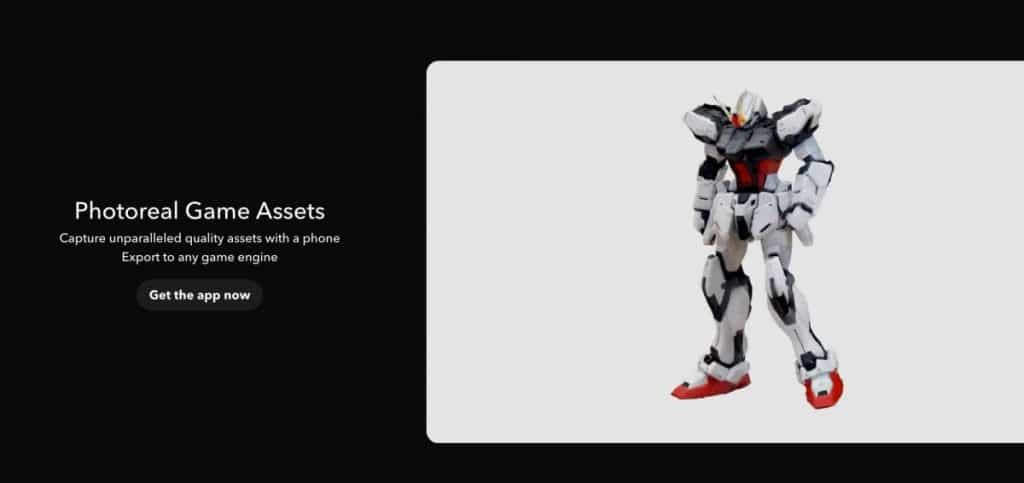 Luma Labs is an innovative company dedicated to developing a groundbreaking platform that harnesses the power of AI and VR to revolutionize content creation and consumption across multiple industries. Moreover, with applications in entertainment, gaming, and education, Luma Labs aims to provide cutting-edge AI-driven VR tools that elevate the user experience to new heights.
The recent $20,000,000 funding aims to speed up their platform's growth, delivering cutting-edge AI and VR solutions. It highlights AI and VR's potential to disrupt industry norms. Luma Labs' growth may make them a leading force in AI and VR, transforming digital experiences in the future.
Dreamscape Learn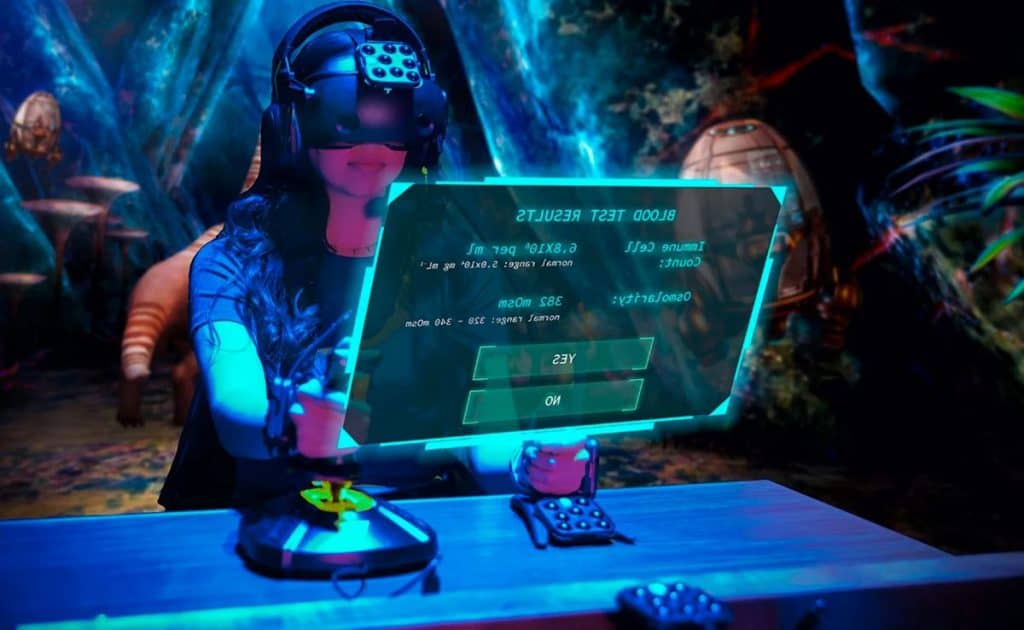 Dreamscape Learn is an innovative VR education platform designed to provide immersive learning experiences for K-12 students. By harnessing the power of virtual reality, Dreamscape Learn transports students into captivating environments that foster deeper understanding and engagement with educational content.
With a $20,000,000 funding round, Dreamscape Learn plans to improve its platform, expand content, and reach more users. The investment highlights VR's potential to transform education with interactive experiences that boost retention.
As Dreamscape Learn evolves, it leads the VR technology and education intersection, showcasing the future of engaging, effective learning experiences.
Numi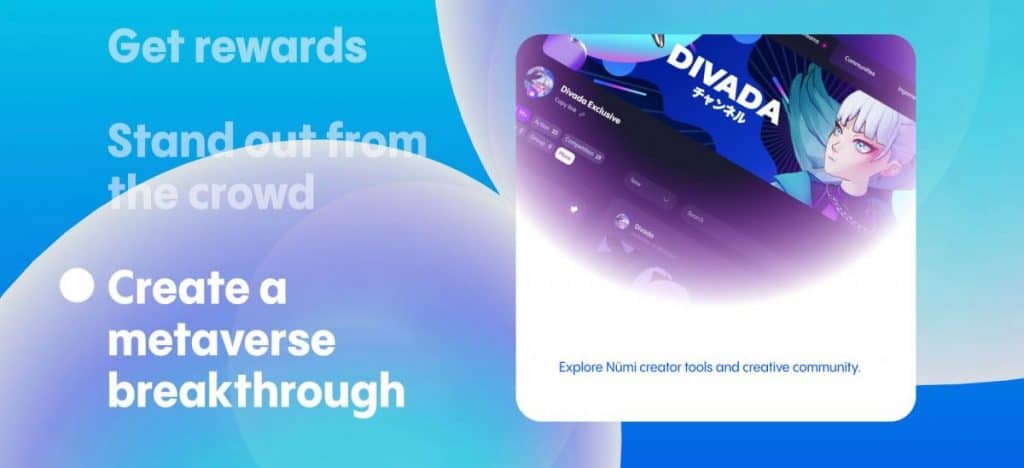 Numi is a pioneering company working on the development of a next-generation VR platform centered around social interaction and collaboration. With a vision to create immersive environments that foster meaningful connections, Numi's platform aims to redefine how people interact in the digital space.
The $20,000,000 investment supports Numi's growth in refining technology, expanding users, and exploring new applications like remote work, online events, and virtual tourism, showcasing VR's versatility.
As Numi innovates in social VR, they'll likely shape digital interaction's future, enabling engaging, immersive experiences that connect people despite distances.
Illumix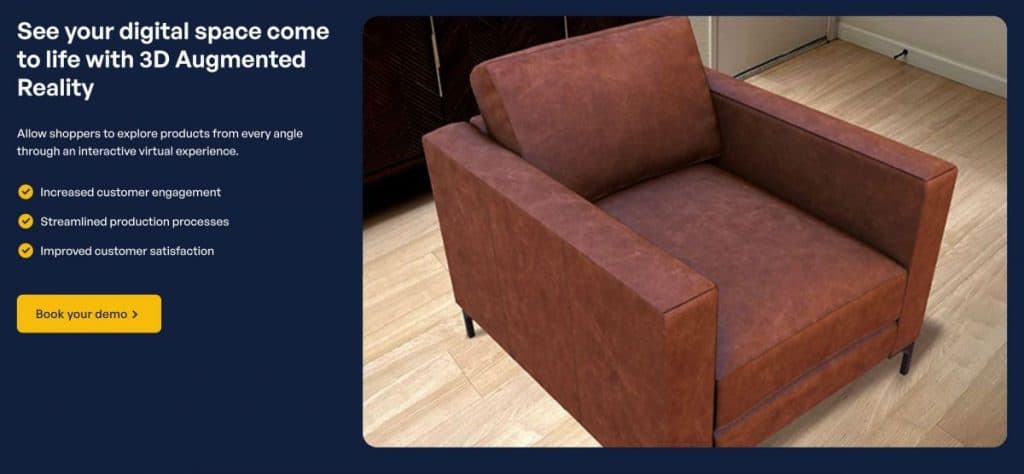 Illumix is a renowned VR and AR game development studio known for its engaging location-based gaming experiences. As a pioneer in the AR and VR gaming space, Illumix is committed to delivering captivating and immersive games that push the boundaries of what is possible in these burgeoning technologies.
With an $18,000,000 funding round, Illumix can develop games, enhance titles, and explore advanced technologies for better user experiences. It also offers an AR solution for effortless immersive marketing experiences. Illumix's innovation and expanding offerings could impact AR and VR gaming and drive AR adoption across industries, positioning them as a leader in the evolving AR and VR market.
Leke VR

Leke VR is a prominent Chinese company that focuses on delivering exceptional VR gaming and entertainment solutions. By creating captivating and immersive experiences, Leke VR is dedicated to transforming the gaming and entertainment landscape with the power of virtual reality.
The recent $13,256,348 investment supports Leke VR's product expansion and global presence, bringing unique VR experiences to more users. As the company grows, it could become a major VR gaming and entertainment player.
Committed to pushing VR boundaries, Leke VR is well-positioned to impact the industry and shape the future of immersive entertainment.
Playavalon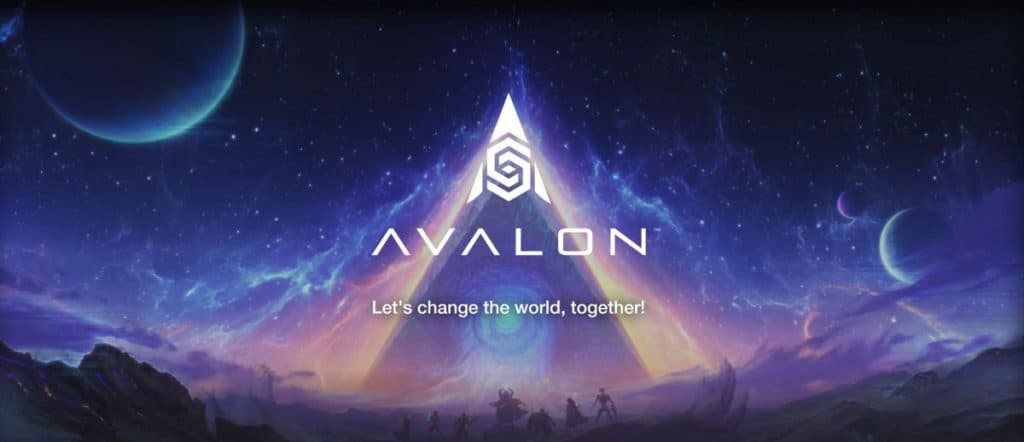 Playavalon is an innovative gaming platform that specializes in delivering immersive VR experiences tailored to the needs of eSports enthusiasts. By merging the excitement of competitive gaming with the cutting-edge technology of virtual reality, Playavalon aims to redefine the eSports landscape and create a thrilling new way for players to engage with their favorite games.
With a $13,000,000 funding round, Playavalon can develop games, enhance its platform, and enter the competitive gaming market, highlighting VR eSports' potential to transform competitive gaming experiences.
As Playavalon innovates and expands, it could impact the growing VR eSports scene, enabling immersive and engaging competitive gaming experiences for a new generation.
Prisms VR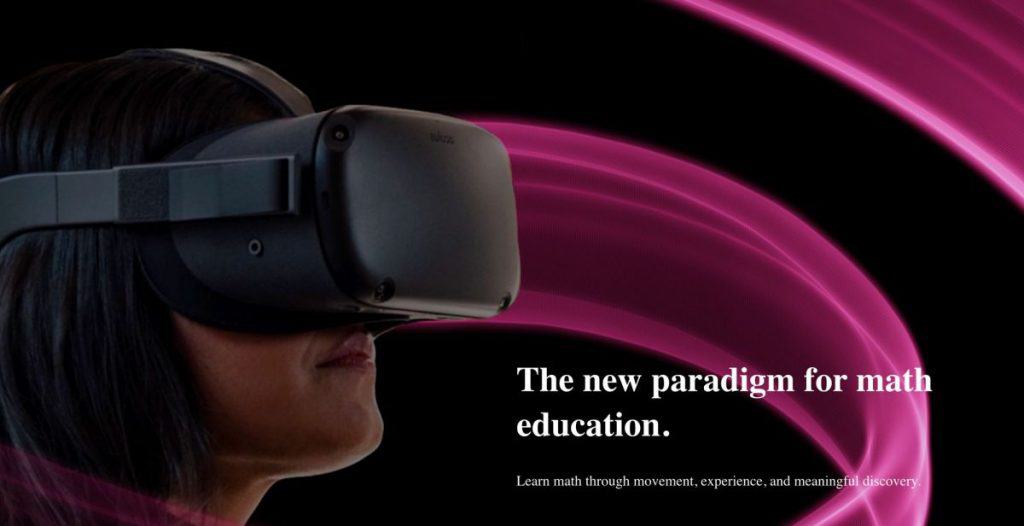 Prisms VR is a groundbreaking platform that empowers users to create, share, and monetize interactive 3D content for VR and AR applications. By providing a versatile and user-friendly content creation environment, Prisms VR is paving the way for a new generation of immersive digital experiences.
With a $12,500,000 funding round, Prisms VR can develop content creation tools, enhance its platform, and expand its user base. This investment shows the demand for high-quality 3D content in growing VR and AR markets.
As Prisms VR innovates, it is well-positioned to impact VR and AR industries, shaping content creation and consumption in these rapidly expanding markets.
Conclusion
In conclusion, the first quarter of 2023 saw a wave of VR investments in various companies and projects. The top 10 investments highlight VR and AR's wide applications, including entertainment, gaming, education, and more. These companies are set to shape the future of immersive digital experiences.
The fast growth and interest in VR and AR technologies show their potential to transform industries and redefine digital engagement. As the market evolves, we anticipate advancements that push VR and AR boundaries, providing enhanced experiences for users globally.
Read more:
---
Disclaimer
Any data, text, or other content on this page is provided as general market information and not as investment advice. Past performance is not necessarily an indicator of future results.