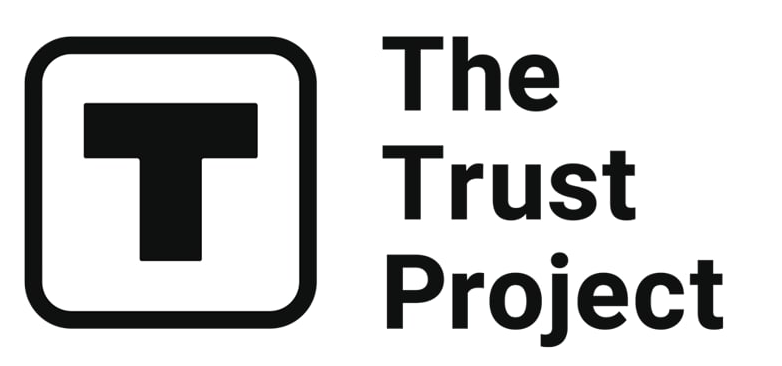 The Trust Project is a worldwide group of news organizations working to establish transparency standards.
With the advances of artificial intelligence (AI) and chatbot technology, more companies are pursuing automated customer service solutions as a means of improving their customer experience and reducing overhead costs. While there are many benefits to leveraging AI models and chatbot solutions, there also remain various risks and dangers associated with the technology, particularly as they become more pervasive and integrated into our daily lives over the coming decade.
This week everyone in the US Senate listened to Sam Altman speak about the regulation and risks of AI models. Here's a basic rundown:
Bioweapons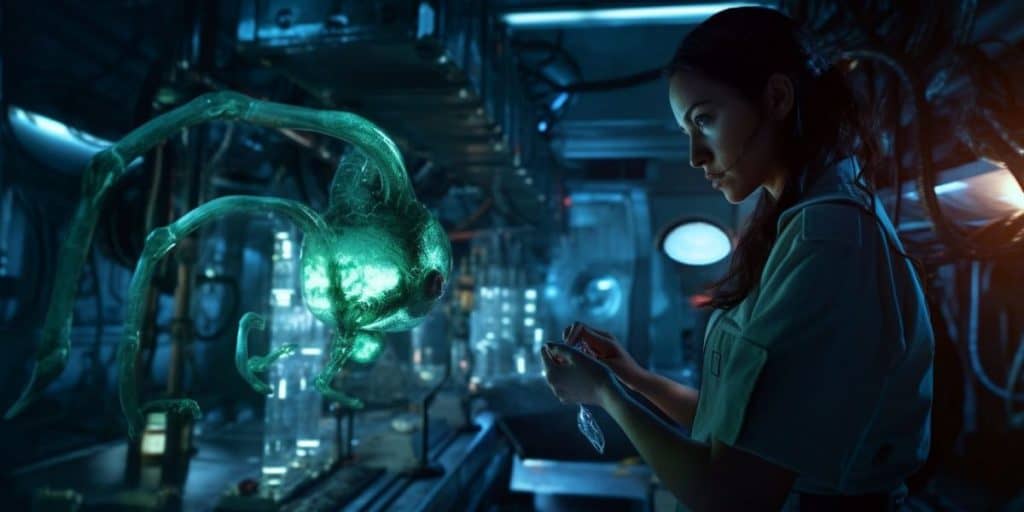 The use of Artificial Intelligence (AI) in the development of bioweapons presents a dangerously methodical and efficient way of creating powerful and lethal weapons of mass destruction. ChatGPT bots are AI-driven conversational assistants that are capable of holding lifelike conversations with humans. The concern with ChatGPT bots is that they have the potential to be used to spread false information and manipulate minds in order to influence public opinion.
Regulation is a key component to preventing the misuse of AI and ChatGPT bots in the development and deployment of bioweapons. Governments need to develop national action plans to address the potential misuse of the technology, and companies should be held accountable for any potential misuse of their AI and ChatGPT bots. International organizations should invest in initiatives that focus on training, monitoring, and educating AI and ChatGPT bots.
Job Loss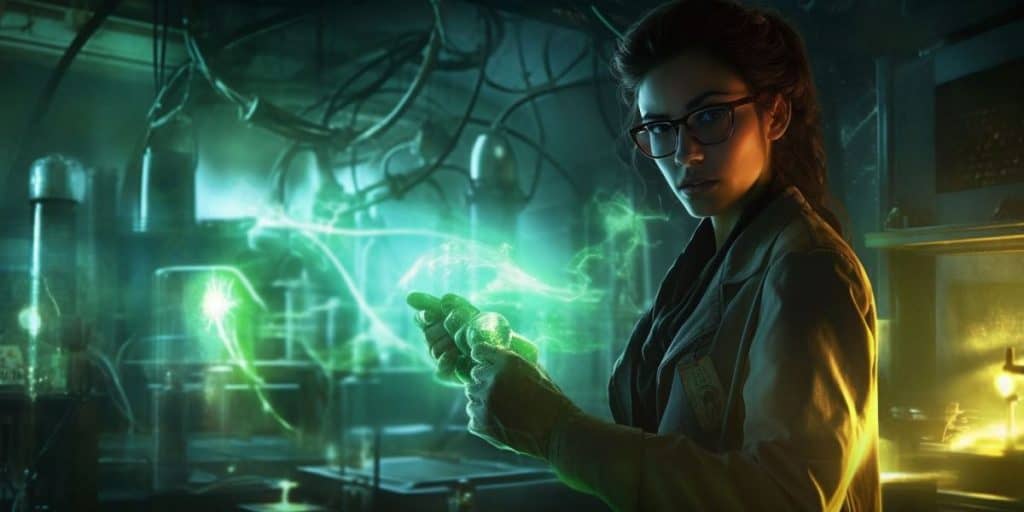 The potential for job loss due to AI and ChatGPT in 2023 is projected to be three times more than it was in 2020. AI and ChatGPT can lead to increased insecurity in the workplace, ethical considerations, and psychological impact on workers. AI and ChatGPT can be used to monitor employee behavior and activities, allowing employers to make decisions quickly and without requiring human personnel to be involved. Additionally, AI and ChatGPT can cause unfair and biased decisions that may lead to financial, social, and emotional insecurity in the workplace.
AI Regulation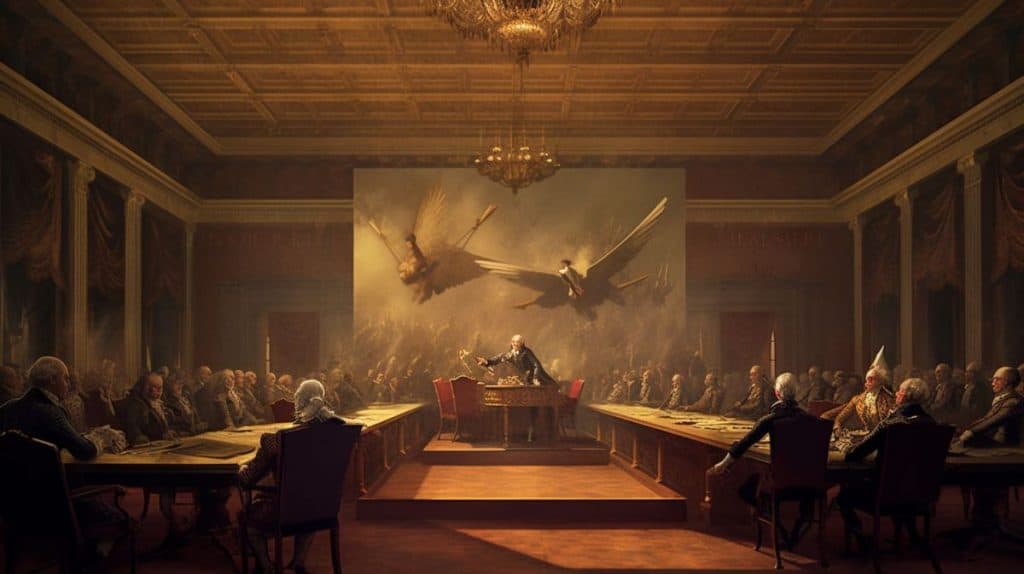 This article explores the potential risks and dangers surrounding AI and ChatGPT regulation in 2023. AI and ChatGPT techniques can be used to perform potentially malicious activities, such as profiling people based on their behaviors and activities. A lack of proper AI regulation could lead to unintended consequences, such as data breaches or discrimination. AI regulation can help mitigate this risk by setting strict guidelines to ensure that ChatGPT systems are not used in a malicious way. Finally, AI and ChatGPT could become a controlling factor in our lives, controlling things such as traffic flow and financial markets, and even being used to influence our political and social lives. To prevent this kind of power imbalance, there needs to be strict regulations implemented.
Security Standards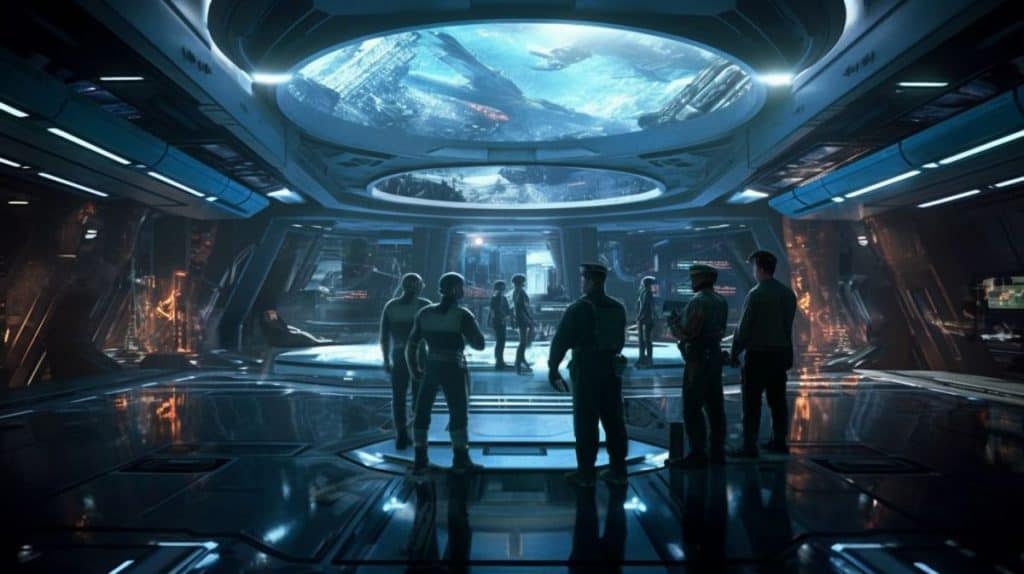 AI and chatbot technologies are causing a progress in the way that we manage our daily lives. As these technologies become more advanced, they have the potential to become autonomous and make decisions on their own. To prevent this, security standards must be established that these models must meet before they can be deployed. One of the main security standards proposed by Altman in 2023 is a test for self-replication, which would ensure that the AI model is unable to self-replicate without authorization. The second security standard proposed by Altman in 2023 is a test for data exfiltration, which would ensure that AI models are not able to exfiltrate data from a system without authorization. Governments around the world have begun to act to protect citizens from the potential risks.
Independent Audits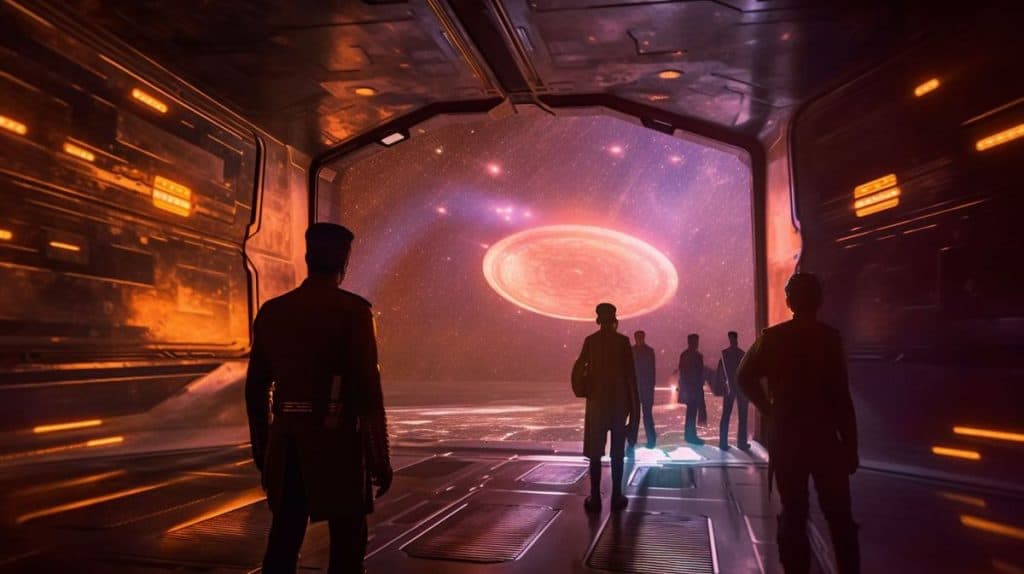 In 2023, the need for independent audits of AI and LLMs technologies becomes increasingly important. AI poses a variety of risks, such as unsupervised Machine Learning algorithms that can alter and even delete data involuntarily, and cyberattacks are increasingly targeting AI and ChatGPT. AI-created models incorporate bias, which can lead to discriminatory practices. An independent audit should include a review of the models the AI is trained on, the algorithm design, and the output of the model to make sure it does not display biased coding or results. Additionally, the audit should include a review of security policies and procedures used to protect user data and ensure a secure environment.
Without an independent audit, businesses and users are exposed to potentially dangerous and costly risks that could have been avoided. It is critical that all businesses using this technology have an independent audit completed before deployment to ensure that the technology is safe and ethical.
AI As a Tool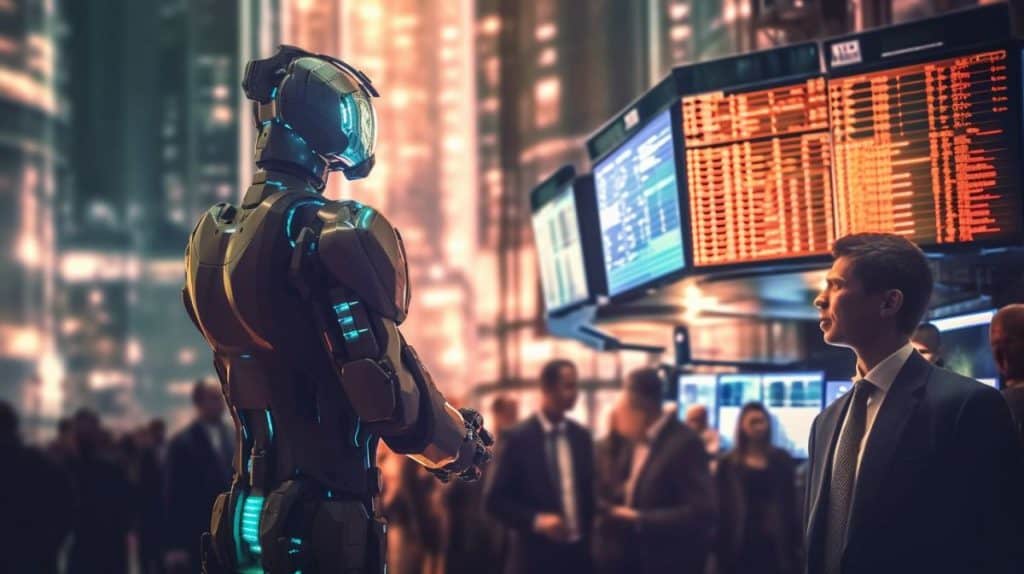 AI has developed exponentially, and advancements like GPT-4 have led to more realistic and sophisticated interactions with computers. However, Altman has stressed that AI should be seen as tools, not sentient creatures. GPT-4 is a natural language-processing model that can generate content almost indistinguishable from human-written content, taking some of the work away from writers and allowing users to have a more human-like experience with technology.
However, Sam Altman warns that too much emphasis on AI as more than a tool can lead to unrealistic expectations and false beliefs about its capabilities. He also points out that AI is not without its ethical implications, and that even if advanced levels of AI can be used for good it could still be used for bad, leading to dangerous racial profiling, privacy violations, and even security threats. Altman highlights the importance of understanding AI is only a tool, and that it should be seen as a tool to accelerate human progress, not to replace humans.
AI Consciousness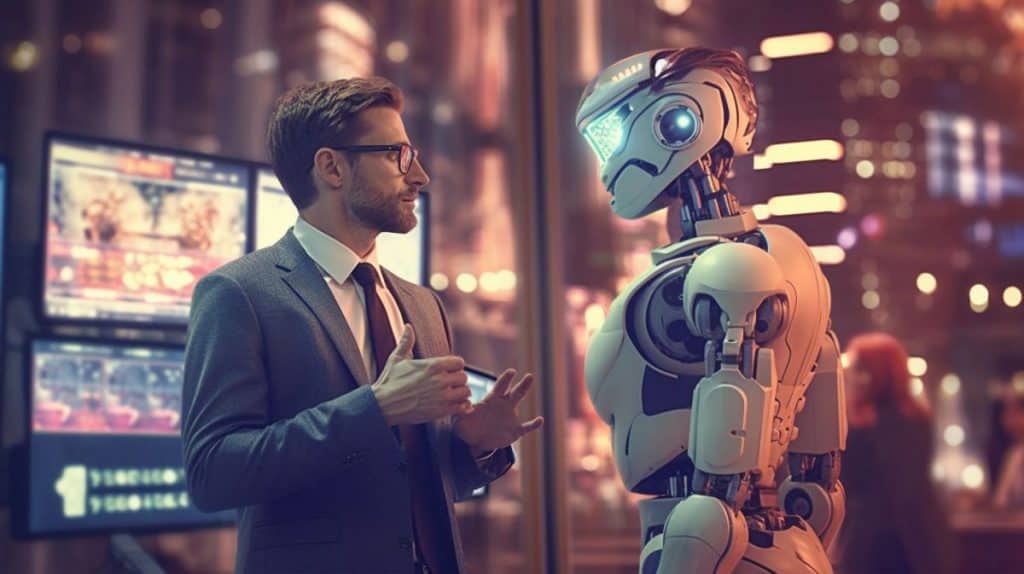 The debate concerning AI and whether or not it can achieve conscious awareness has been growing. Many researchers are arguing that machines are incapable of experiencing emotional, mental, or conscious states, despite their complex computational architecture. Some researchers accept the possibility of AI achieving conscious awareness. The main argument for this possibility is that AI is built upon programs which make it capable of replicating certain physical and mental processes found in the human brain. However, the main counter argument is that AI does not have any real emotional intelligence.
Many AI researchers agree that there is no scientific proof to suggest that AI is capable of achieving conscious awareness in the same way that a human being can. Elon Musk, one of the most vocal proponents of this viewpoint, believes that AI's capability to mimic biological life forms is extremely limited and more emphasis should be placed on teaching machines ethical values.
Military Applications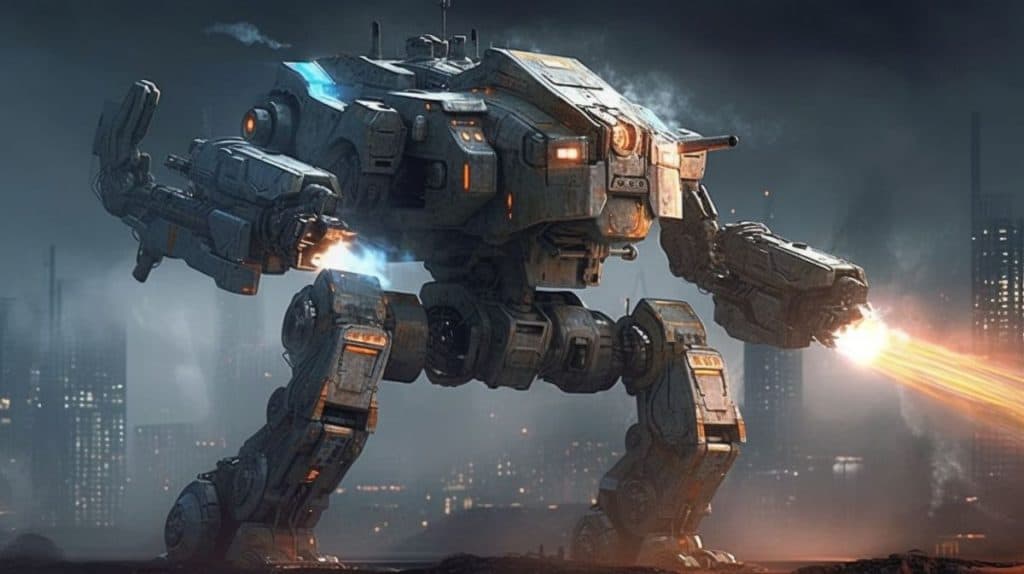 The AI in military contexts is rapidly advancing and has the potential to improve the way in which militaries conduct warfare. Scientists worry that AI in the military could present a range of ethical and risk-related problems, such as unpredictability, incalculability, and the lack of transparency.
AI systems are vulnerable to malicious actors who could either reprogram the systems or infiltrate the systems, potentially leading to a devastating outcome. To address these concerns, the international community has taken a first step in the form of its International Convention on Certain Conventional Weapons of 1980, which places certain prohibitions on the use of certain weapons. AI experts have advocated for an International Committee to oversee processes such as the evaluation, training, and deployment of AI in military applications.
AGI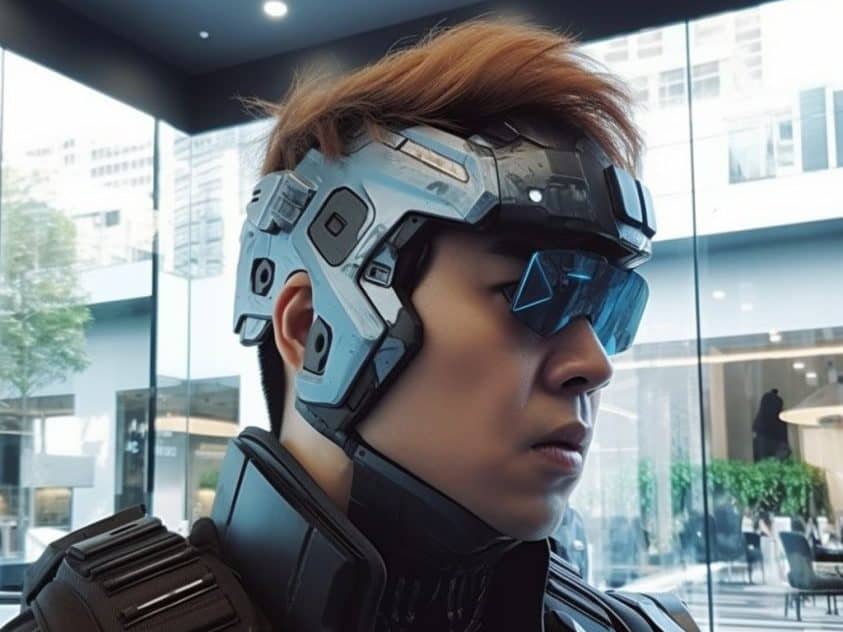 AI technology is becoming increasingly advanced and pervasive, making it important to understand the potential risks posed by AI agents and systems. The first and most obvious risk associated with AI agents is the danger of machines outsmarting humans. AI agents can easily outmatch their creators by taking over decision-making, automation processes, and other advanced tasks. Additionally, AI-powered automation could increase inequality, as it replaces humans in the job market.
AI algorithms and their use in complex decision-making raises a concern for lack of transparency. Organizations can mitigate the risks associated with AI agents by proactively ensuring AI is being developed ethically, using data that is compliant with ethical standards, and subjecting algorithms to routine tests to ensure they are not biased and are responsible with users and data.
Conclusion
Altman also stated that while we may be unable to manage China, we must negotiate with it. The proposed criteria for evaluating and regulating AI models include the ability to synthesize biological samples, the manipulation of people's beliefs, the amount of processing power spent, and so on.
An significant theme is that Sam should have "relationships" with the state. We hope they do not follow Europe's example, as we mentioned before.
FAQs
What are the AI risks?
AI risks include the potential for AI systems to exhibit biased or discriminatory behaviour, to be used maliciously or inappropriately, or to malfunction in ways that cause harm. The development and deployment of AI technologies can pose risks to privacy and data security, as well as to the safety and security of people and systems.
What are the five main AI risks?
The five main risks associated with AI are: Job Losses, Security Risks, Biases or discrimination, Bioweapons and AGI.
What is the most dangerous aspect of AI?
The most dangerous aspect of AI is its potential to cause mass unemployment.
Disclaimer
Any data, text, or other content on this page is provided as general market information and not as investment advice. Past performance is not necessarily an indicator of future results.