Microsoft considers investing $10 billion in ChatGPT's developer OpenAI

by
Valeria Goncharenko
Published: January 11, 2023 at 10:24 am Updated: January 11, 2023 at 10:24 am
In Brief
Microsoft has plans to invest $10 billion in OpenAI, the research firm behind ChatGPT
The tech giant has previously invested $1 billion into OpenAI.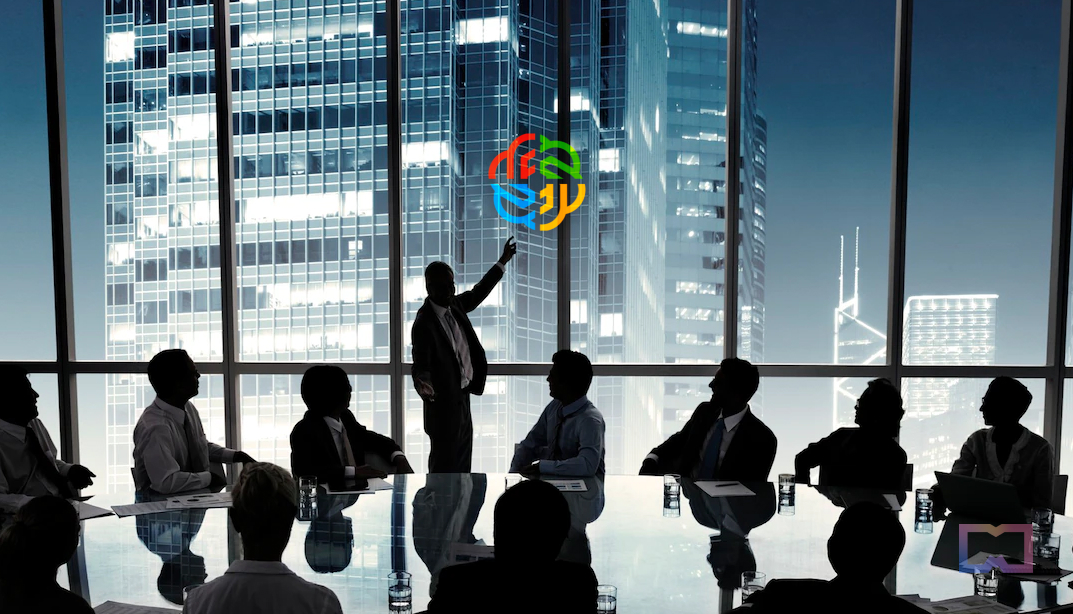 The artificial intelligence research firm behind the already-famous ChatGPT is in discussions with tech giant Microsoft Corporation, and $10 billion in investment funds is reportedly the topic of the talks.
The talks regarding the $10 billion investment are at an early stage, and the deal could still fall apart, reports Semafor. However, if it goes through, the value of OpenAI would increase to $29 billion. Apart from Microsoft, other venture capitals would participate in the deal, according to the people familiar with the case. While documents have already been sent to prospective investors, it is unclear whether they have been signed.
Should the deal take place, Microsoft would take "75% of OpenAI's profits until it recoups its investment." Afterward, the structure would mirror the ownership, with Microsoft taking 49%, other investors another 49%, and OpenAI non-profit keeping 2%.
OpenAI, an organization founded by the former CTO of Stripe, Greg Brockman, the former president of Y Combinator, Sam Altman, and Tesla's Elon Musk, launched ChatGPT at the end of November 2022. It didn't even take a week for the bot to reach a million users and go viral. 
ChatGPT is now being used by companies, which integrate it into the workflow, and by individuals who test the chatbot's capability by asking it to perform various tasks. 
So, how did ChatGPT come to be? Back in 2019, Microsoft invested approximately $1 billion in OpenAI, and now, the investment seems to be paying off. The tech giant reportedly has plans to integrate the bot into its search engine Bing. If the deal goes through, Bing could become a strong competitor for Google, which currently owns a market share of around 97%. Bing's market share is currently around 3%. 
On a side note, OpenAI's CEO Sam Altman claims that the chat is not great at everything. The bot is still limited and can be perceived more as "a preview of progress." Earlier this month, schools in New York banned students from accessing the program. The ban will probably be extended throughout the country, as ChatGPT limits young adults from developing critical abilities.
Read more about ChatGPT:
Disclaimer
In line with the Trust Project guidelines, please note that the information provided on this page is not intended to be and should not be interpreted as legal, tax, investment, financial, or any other form of advice. It is important to only invest what you can afford to lose and to seek independent financial advice if you have any doubts. For further information, we suggest referring to the terms and conditions as well as the help and support pages provided by the issuer or advertiser. MetaversePost is committed to accurate, unbiased reporting, but market conditions are subject to change without notice.
About The Author
Valeria is a reporter for Metaverse Post. She focuses on fundraises, AI, metaverse, digital fashion, NFTs, and everything web3-related.Valeria has a Master's degree in Public Communications and is getting her second Major in International Business Management. She dedicates her free time to photography and fashion styling. At the age of 13, Valeria created her first fashion-focused blog, which developed her passion for journalism and style. She is based in northern Italy and often works remotely from different European cities.You can contact her at [email protected]
More articles


Valeria is a reporter for Metaverse Post. She focuses on fundraises, AI, metaverse, digital fashion, NFTs, and everything web3-related.Valeria has a Master's degree in Public Communications and is getting her second Major in International Business Management. She dedicates her free time to photography and fashion styling. At the age of 13, Valeria created her first fashion-focused blog, which developed her passion for journalism and style. She is based in northern Italy and often works remotely from different European cities.You can contact her at [email protected]
Hot Stories
by Victor Dey
November 30, 2023
by Kumar Gandharv
November 30, 2023
by Victor Dey
November 30, 2023
by Nik Asti
November 29, 2023
Latest News
by Alisa Davidson
November 30, 2023
by Victor Dey
November 30, 2023
by Alisa Davidson
November 30, 2023
by Nik Asti
November 30, 2023