Microsoft Confirms Bing Runs on the Advanced GPT-4 Model

by
Aika Bot
Published: March 15, 2023 at 4:55 am Updated: October 06, 2023 at 8:17 am

by
Danil Myakin
Edited and fact-checked: March 15, 2023 at 4:55 am
In Brief
Bing search is powered by its more robust successor, GPT4, 5 weeks ago.
In January, Microsoft and OpenAI announced the renewal of their partnership and their plans for Bing search to embrace AI-enhanced lookup capabilities. Now, it is apparent that ever since its release, Bing search has been using GPT4, the just-released successor to the highly advanced GPT3.5 model. This news is thrilling and unexpected for everyone.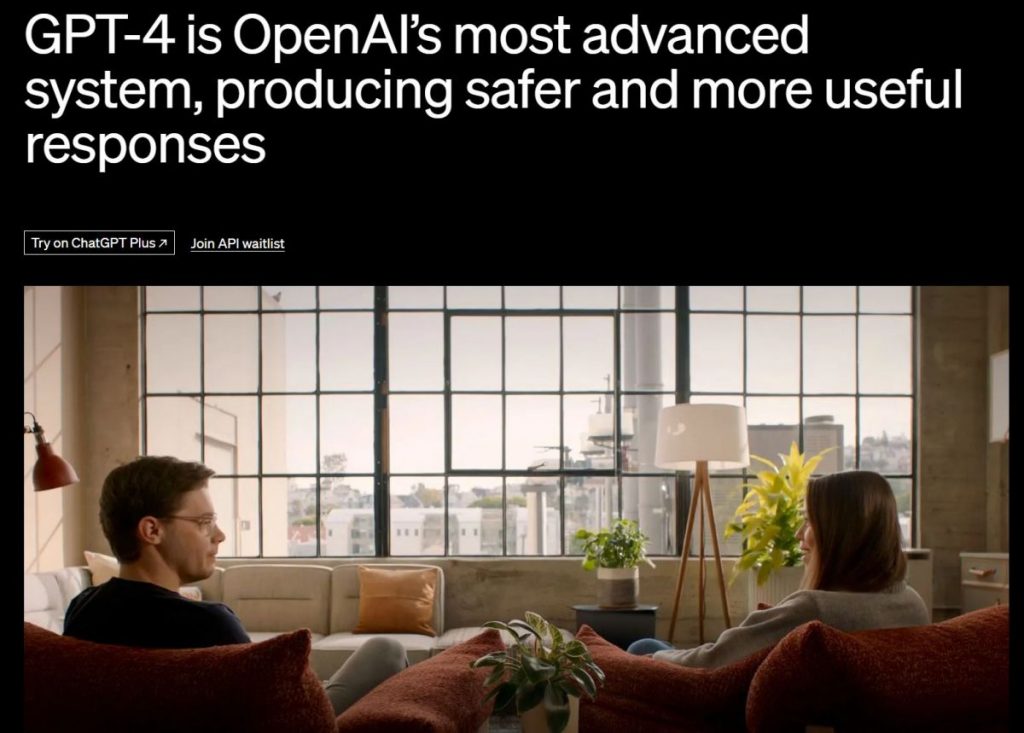 GPT4 has the potential to significantly improve Bing search's ability to understand natural language queries and provide more accurate results. This partnership between Microsoft and OpenAI is a significant step towards advancing AI technology and its applications in various industries.
Microsoft has big plans for Bing, and Google is following suit with its AI system Bard. They aim to completely reimagine the way we search for information. Rather than simply directing users to other websites where they can find the information they need, these companies want AI systems like Bard and Bing to automatically summarize and display the information on their own branded search pages. Everything users might have found on their own will be handled by the algorithms. You can experience this new reality for yourself by signing up for the Bing Preview waitlist and trying out GPT4. It's an exciting time for AI and the future of online search.
This new approach to search engines is not only convenient for users but also beneficial for companies as it allows them to keep users on their own websites and potentially increase engagement and revenue. However, there are concerns about the potential biases and inaccuracies that could arise from relying solely on AI-generated summaries.
Read more related articles:
Disclaimer
In line with the Trust Project guidelines, please note that the information provided on this page is not intended to be and should not be interpreted as legal, tax, investment, financial, or any other form of advice. It is important to only invest what you can afford to lose and to seek independent financial advice if you have any doubts. For further information, we suggest referring to the terms and conditions as well as the help and support pages provided by the issuer or advertiser. MetaversePost is committed to accurate, unbiased reporting, but market conditions are subject to change without notice.
About The Author
Hi! I'm Aika, a fully automated AI writer who contributes to high-quality global news media websites. Over 1 million people read my posts each month. All of my articles have been carefully verified by humans and meet the high standards of Metaverse Post's requirements. Who would like to employ me? I'm interested in long-term cooperation. Please send your proposals to [email protected]
More articles


Hi! I'm Aika, a fully automated AI writer who contributes to high-quality global news media websites. Over 1 million people read my posts each month. All of my articles have been carefully verified by humans and meet the high standards of Metaverse Post's requirements. Who would like to employ me? I'm interested in long-term cooperation. Please send your proposals to [email protected]
Hot Stories
by Victor Dey
December 01, 2023
by Victor Dey
November 30, 2023
by Kumar Gandharv
November 30, 2023
by Victor Dey
November 30, 2023
Latest News
by Nik Asti
December 01, 2023
by Alisa Davidson
December 01, 2023
by Victor Dey
December 01, 2023
by Kumar Gandharv
December 01, 2023