Tripp raises $11.2 million from blue chip investors to build the mindfulness Metaverse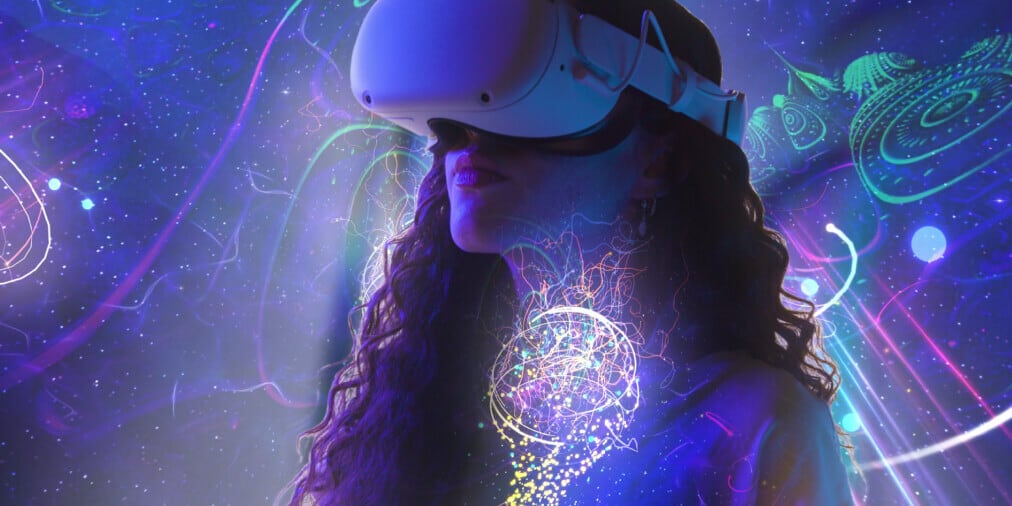 This week, guided meditation and VR startup TRIPP announced that their latest round of funding raised $11.2 million–with contributions from new blue chip investors like Qualcomm, Amazon Alexa Fund, HTC, and Niantic. Road to VR reported that the LA-based startup's recent Series A, led by VC firm Bitkraft Ventures, brings TRIPP's total funding to $26.3 million to date, "adding to an $11 million funding round announced in June 2021."
In tandem with this financial development, TRIPP also acquired Eden, a cross-service worldbuilding platform by BeardedEye–the same company behind Galactic Gallery (2017). Eden marks TRIPP's third acquisition since CEO Nanea Reeves co-founded the firm in 2017, and their second acquisition in 2022 alone.
"The announcement comes on the heels of TRIPP's newly revamped mobile app and collaboration with Luminance to develop next-generation wellness experiences as nonfungible tokens (NFTs)," VentureBeat said, along with their acquisition of EvolVR, the world's "largest live VR meditation community" last January.
According to VentureBeat, TRIPP's funding will expand their team of 29 employees as they launch Eden's tech on their existing VR platform. This will offer new opportunities for user-to-user interaction, along with new solutions added to TRIPP's current catalog of over 50 meditation programs. VentureBeat said that TRIPP's also "currently developing enterprise and clinical offerings that will start to commercialize in the next 12 months."
Most people have heard about meditation's mental and physical benefits. Still, there's nothing harder than sitting in silence while the mind races. It's the moments where meditation feels the most impossible where it's actually the most necessary. TRIPP's immersive art and soundscapes offer alternative routes for those who require some coaxing to go within. Users can subscribe at the affordable monthly rate of $5, or gain lifetime access for a flat fee of $35.

"Tripp's innovative platform highlights the unique magic of VR to support people's mindfulness worldwide, and represents an important step towards normalizing the broader discussion around technology's role in mental health," said Pearly Chen, a VP at TRIPP investor HTC. Take a look at the headlines on any given day and you'll understand the expediency of TRIPP's mission.
"With over one billion people globally suffering from depression, anxiety, or stress, we're hopeful that innovations like TRIPP can be a part of the solution," BITKRAFT Ventures partner Moritz Baier-Lentz said in a statement regarding their Series A. "Beyond a great product that is already a leader in its category, there was a lot to like about what Nanea and the TRIPP team have built. It's rare to find such a combination of authentic founder-market fit, operational excellence, and an exciting vision with many avenues for future growth."
"We're grateful that more and more investors are recognizing the need for innovative wellness tools that expand beyond traditional meditation apps," Reeves added. "Through our acquisition of Eden, we're one step closer to truly building a mindful metaverse and establishing a safe space for transformative experiences in digital realities while also empowering creators to join us in our mission."
A critical reader might look at this announcement and wonder if TRIPP can build the mindfulness Metaverse with money from Amazon. The behemoth's dubious business practices have endangered both the mental and physical health of their own employees. Can the mindfulness Metaverse be built by the self-serving interests of HTC's investment? TRIPP operates on their VIVE Flow headset along with Meta Quest 2, PSVR, and Nreal along with standard mobile and web platforms?
Most importantly, like climate change, how much personal responsibility could one individual claim for their own mental health when powers uphold a paradigm that actively damages it? Connection, not VR isolation, is the antithesis to mental conditions like addiction. TRIPP's forthcoming community features could offer a hand there.
There is a schism right now amongst the spiritual community about the best way to relate to money and power. Old heads espouse non-attachment to vices like these, but others believe it's a matter of reappropriating and re-channeling resources. Would you wager $11.2 million on which side TRIPP stands in the debate?
Read related posts:
Disclaimer
Any data, text, or other content on this page is provided as general market information and not as investment advice. Past performance is not necessarily an indicator of future results.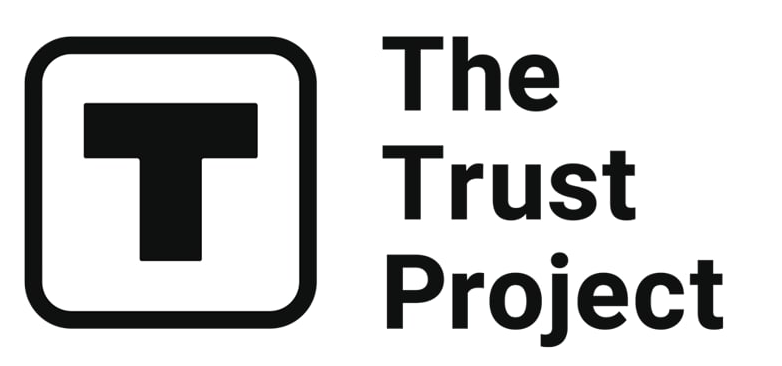 The Trust Project is a worldwide group of news organizations working to establish transparency standards.
Vittoria Benzine is a Brooklyn-based art writer and personal essayist covering contemporary art with a focus on human contexts, counterculture, and chaos magic. She contributes to Maxim, Hyperallergic, Brooklyn Magazine, and more.
More articles


Vittoria Benzine is a Brooklyn-based art writer and personal essayist covering contemporary art with a focus on human contexts, counterculture, and chaos magic. She contributes to Maxim, Hyperallergic, Brooklyn Magazine, and more.
Hot Stories
by Nik Asti
October 02, 2023
by Cindy Tan
September 29, 2023
by Nik Asti
September 28, 2023
by Damir Yalalov
September 27, 2023
Latest News
by Agne Cimermanaite
October 02, 2023
by Victor Dey
October 02, 2023
by Agne Cimermanaite
October 02, 2023
by Nik Asti
October 02, 2023