In Brief
Delphi Digital's "Wallet Wars" report analyzes the future of wallets, including wallet strategies, income potential, and different types of wallets.
Standard wallets like MetaMask are currently the most popular, but competition will increase as they expand their offerings beyond payments.
Smart contract wallets can be considered more secure from the user's point of view. .
Hardware wallets, like Trezor and Ledger, offer portability and flexibility all while keeping security at the forefront.
Cryptocurrency Wallets and their development is one of the trends of 2023.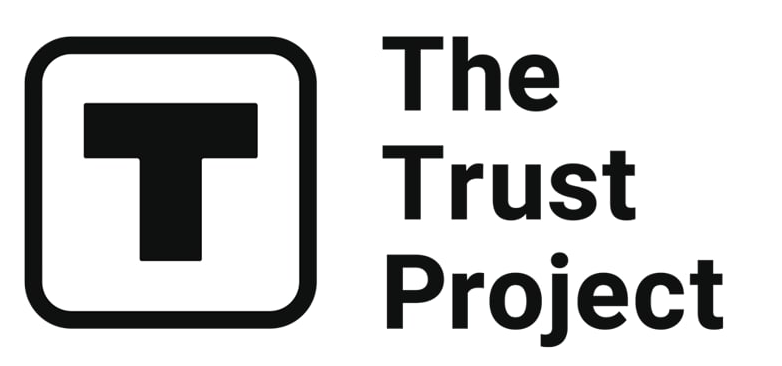 The Trust Project is a worldwide group of news organizations working to establish transparency standards.
We've had a look at Delphi Digital's "Wallet Wars," and in this post, we'll discuss the topic of crypto wallets, including a comprehensive analysis of the future of wallets. We'll explore topics like wallet strategies, income potential, and different types of wallets, such as wallets with smart contracts and MPC wallets.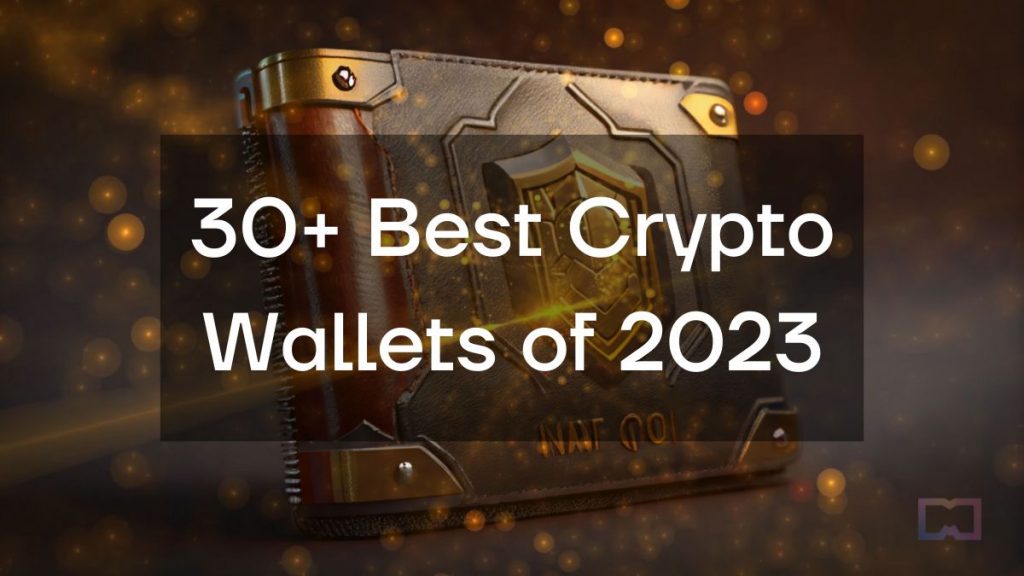 About crypto wallets
As we move further into 2023, the world of cryptocurrency continues to evolve and grow at an impressive rate. One of the main trends that is shaping the cryptocurrency space this year is the rise of crypto wallets. These digital wallets are quickly becoming a necessary tool for anyone looking to enter the world of cryptocurrencies, and are playing an increasingly important role in the overall adoption and use of cryptocurrencies.
Crypto wallets are essentially digital wallets that allow users to securely store, send, and receive cryptocurrencies. They work in a similar way to traditional bank accounts, but instead of holding physical currency, they store digital assets such as Bitcoin, Ethereum, and other cryptocurrencies. One of the main benefits of crypto wallets is that they allow users to maintain control over their digital assets, without having to rely on a third party or central authority to manage their transactions.
There are many different types of crypto wallets available, including hot wallets and cold wallets.
Hot wallets are software wallets that are connected to the internet, while cold wallets are hardware devices that are disconnected from the internet, making them much more secure.
Trend of crypto wallets
So why are crypto wallets becoming such a significant trend in the cryptocurrency space in 2023? There are several reasons that are driving their increased popularity and adoption:
Growing use of cryptocurrencies: As more people start to use cryptocurrencies as a means of payment and investment, the need for a secure and reliable way to store and manage these assets becomes increasingly important.
Increasing demand for decentralization: One of the core principles of cryptocurrencies is decentralization, which means that they are not controlled by any single authority or institution.
Enhanced security: With the rise of cybercrime and the increasing value of cryptocurrencies, security has become a critical concern for anyone holding digital assets.
Improved user experience: In the past, using cryptocurrencies could be a daunting and confusing process, but crypto wallets have made it much easier for users to manage their digital assets.
The increasing use of cryptocurrencies as a means of payment and investment, demand for decentralization, enhanced security features, and improved user experience are driving the adoption and popularity of crypto wallets in 2023.
With advanced security features and intuitive user interfaces, crypto wallets offer an enhanced user experience and provide users with the ability to maintain control over their digital assets without relying on a centralized institution. As the world of cryptocurrencies continues to grow and evolve, crypto wallets are set to play an increasingly important role in the future of digital asset management.
Best crypto wallets comparison
Wallet
Type
Networks
Our rating
Metamask
Browser, App
EVM
⭐⭐⭐⭐⭐
Backpack xNFT
App
Solana
⭐⭐⭐⭐⭐
Keplr
Browser, App
Cosmos
⭐⭐⭐⭐⭐
Rabby
Browser
EVM
⭐⭐⭐⭐
Frame
App
EVM
⭐⭐⭐⭐
Rainbow
App
EVM
⭐⭐⭐⭐
Trust
Browser, App
EVM
⭐⭐⭐⭐⭐
Phantom
Browser, App
Solana
⭐⭐⭐⭐⭐
Solflare
App
Solana
⭐⭐⭐⭐
Glow
Browser, App
Solana
⭐⭐⭐
Leap
App
Cosmos
⭐⭐⭐⭐
Ottr
Browser
Solana
⭐⭐⭐
xDEFI
Browser
BTC, EVM, Solana,
Near, Cosmos
⭐⭐⭐⭐⭐
Coinbase
Browser, App
BTC, EVM, Solana
⭐⭐⭐⭐⭐
Brave
Browser
EVM
⭐⭐⭐⭐
Robinhood
App
EVM
⭐⭐⭐
SafePal
Browser, App
BTC, EVM, Solana,
Near, Cosmos
⭐⭐⭐⭐⭐
Argent
Browser, App
EVM
⭐⭐⭐⭐⭐
Soul Wallet
App
EVM
⭐⭐⭐⭐
CANDIDE
App
EVM
⭐⭐⭐⭐
Etherspot
Browser
EVM
⭐⭐⭐⭐
Nucleo
Browser
Aleo, Aztec
⭐⭐⭐
Ambire
Browser
EVM
⭐⭐⭐
Pillar
Browser
EVM
⭐⭐⭐
Linen
Browser
EVM
⭐⭐⭐
Sequence
Browser
EVM
⭐⭐⭐
UniPass
Browser,
EVM
⭐⭐⭐⭐
MevWallet
App
EVM
⭐⭐⭐⭐
FireblocksHQ
App
EVM
⭐⭐⭐
ZenGo
App
EVM
⭐⭐⭐
Lit Protocol
Browser
EVM
⭐⭐⭐
Entropy
Browser
EVM
⭐⭐⭐
Odsy
Browser
Odsy network
⭐⭐⭐
Best Browser and Mobile Crypto Wallets
Browser and mobile wallets like Rabby, Phantom, Backpack, and others and are currently the most commonly used wallet type. However, competition between them is expected to increase in the coming years as they move from simple hotspots to full-fledged products.
Crypto wallets are not traditional wallets in the sense that they do not store cryptocurrencies. Instead of serving other purposes, these devices generate private keys and addresses and sign transactions securely. A crypto wallet generates addresses that can be accessed via the official hardware wallet app, web extensions such as MetaMask, or smart contract wallets like Safe.
The ultimate goal of these wallets is to become a "super app" like Tencent's WeChat in China and will offer a range of features beyond payments. The Ethereum MetaMask wallet is currently the market leader in standard wallets.
Metamask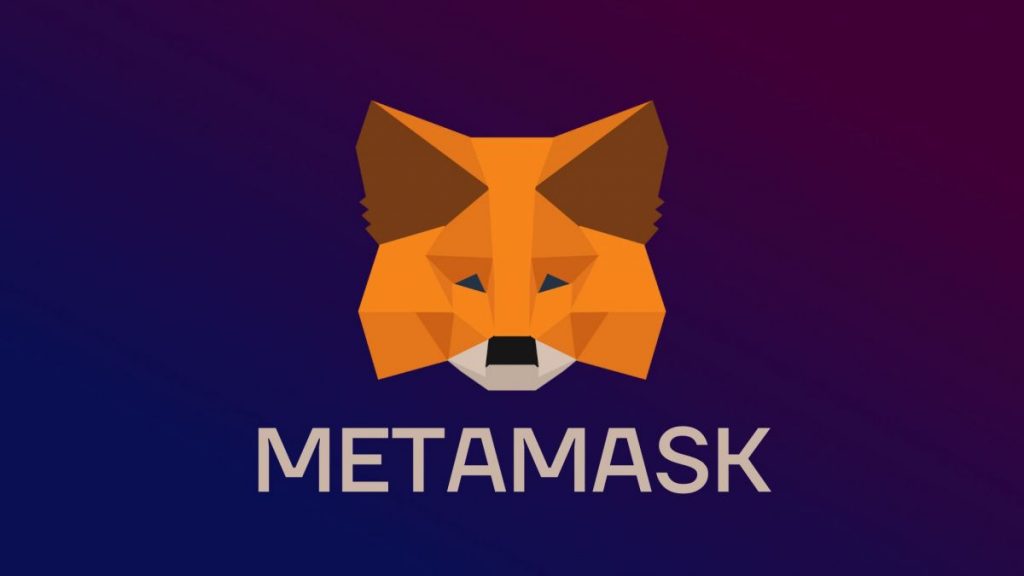 So, MetaMask is the most used Ethereum wallet, and with over 30 million monthly active users, it is a clear market leader. It has gained popularity thanks to the DeFi boom that required wallets to be able to read and write smart contracts, and MetaMask fulfilled that requirement.
MetaMask swaps are a user-friendly feature that generates significant revenue for MetaMask. It handles a volume of between $3 to $5 billion per month and has generated almost $0.5 billion in revenue since its launch at the end of 2020. Its daily revenue ranges between $100k and $300k, which equates to an annual run of $35 million to $100 million.
Swap users are mostly airdrop hunters, users who don't care about the 0.875% swap fee, and those that don't know there is a fee. Income is affected by token glut, and other wallets integrate similar exchange features, so this is not a competitive advantage anymore.
Keplr: Navigating the Interchain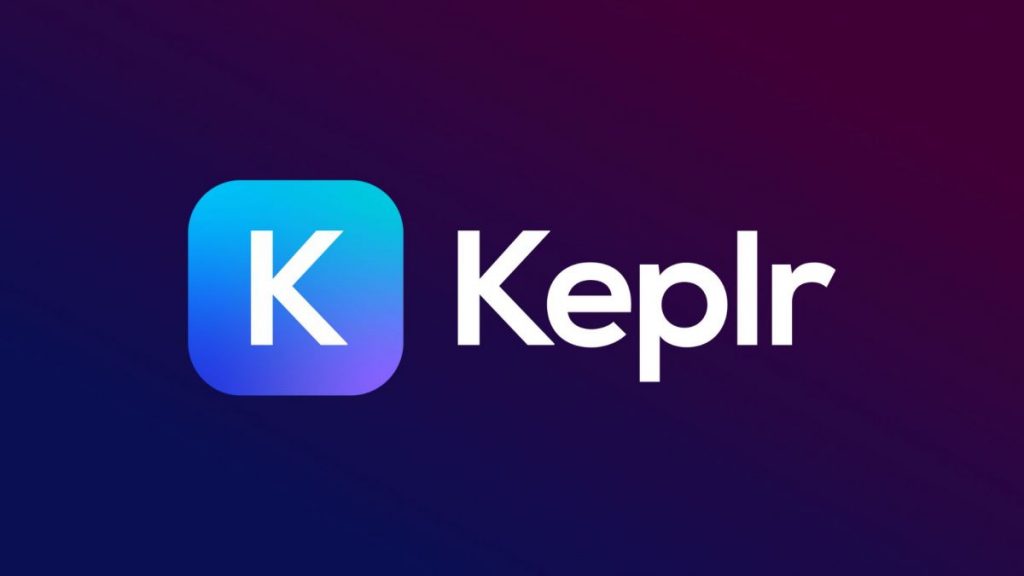 Keplrwallet is the leading wallet in the Cosmos ecosystem and a one-stop shop for users. It offers a dashboard with staking, governance voting, NFT portfolio tracking, and more. Keplr has introduced distinctive features, such as account abstraction, the ability to pay gas fees with any token, and integrated fiat ramps to ease onboarding for new users.
Undoubtedly, Keplr is working on evolving the identity/reputation layer and adding more account abstraction features in the future. The company's roadmap has EVM support and is building MPC solutions with Web3Auth and Google Sign-in. Cosmos networks already have the account abstraction built in, and the real value comes from what people create with it.
WalletConnect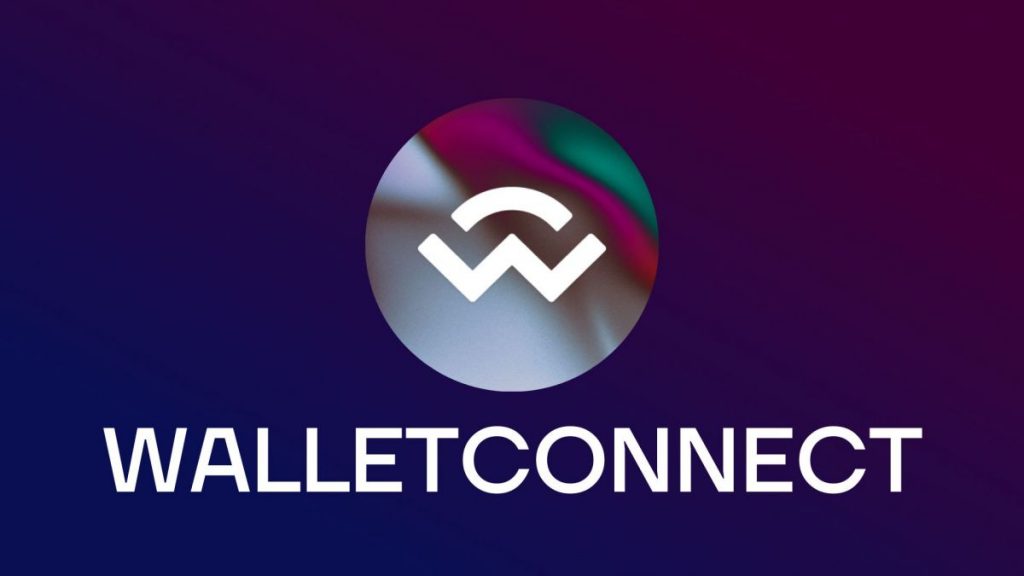 It's not exactly a wallet, but we can't help mentioning it. WalletConnect is a protocol that allows wallets and applications to interact securely.
Wallets API set opens up new ways for wallets and apps to interact, helping developers create and extend experiences for millions of users. This is not a wallet in the usual sense, we can say that it is a universal tool that allows you to connect to sites and applications regardless of the wallet you have.
Rabby wallet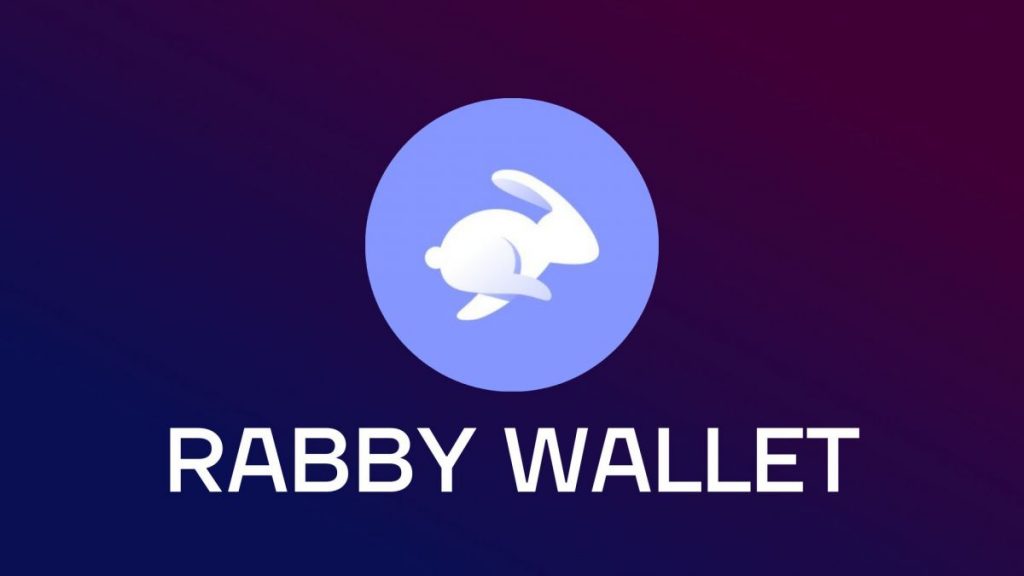 DeBanks Rabby was created by a team that started in the dashboard/portfolio market, offering a user-centric approach to wallet design. DeFi users need more user-friendly and secure extension wallets for multi-chain DeFi usage.
Rabby, developed by DeBank, provides a smooth multi-chain user experience, helps users understand what they're signing, and includes pre-transaction risk scanning to protect against security vulnerabilities. Rabby follows strict privacy protection principles and focuses on security over user experience.
Frame wallet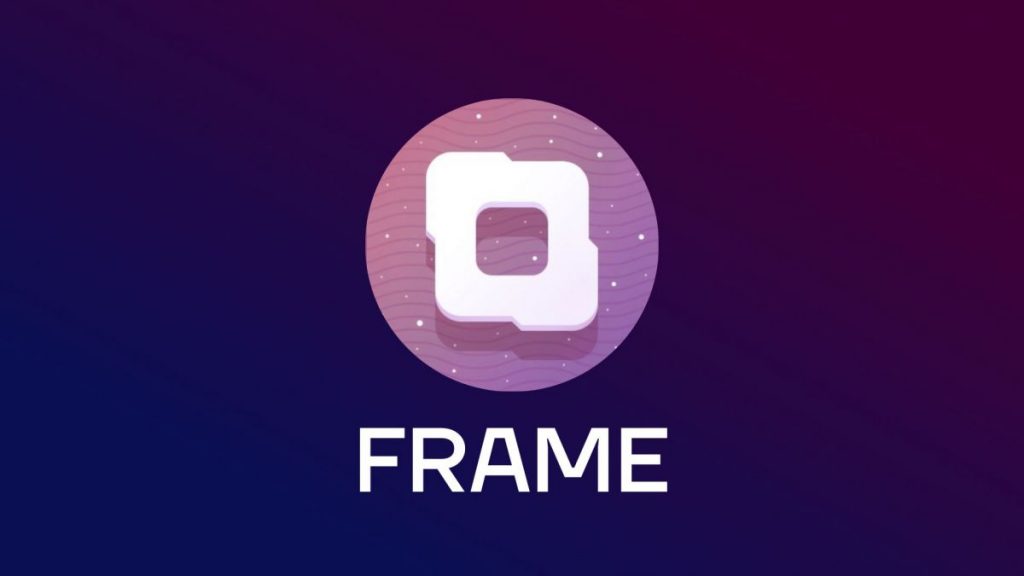 A privacy-focused desktop wallet Frame runs on multiple platforms (macOS, Windows and Linux). Frame Canary is the pre-release version of Frame that introduces a new routing architecture called Omnichain. Omnichain allows users to operate across multiple chains seamlessly and enables dapp developers to design multi-chain experiences.
Frame Companion Extension can be used by dapps to request available chains and route payloads to them. Canary also includes transaction decoding, which provides a more transparent and secure transaction summary. Frame Labs aims to provide the best user experience while maintaining privacy, security, and decentralization.
Raibow wallet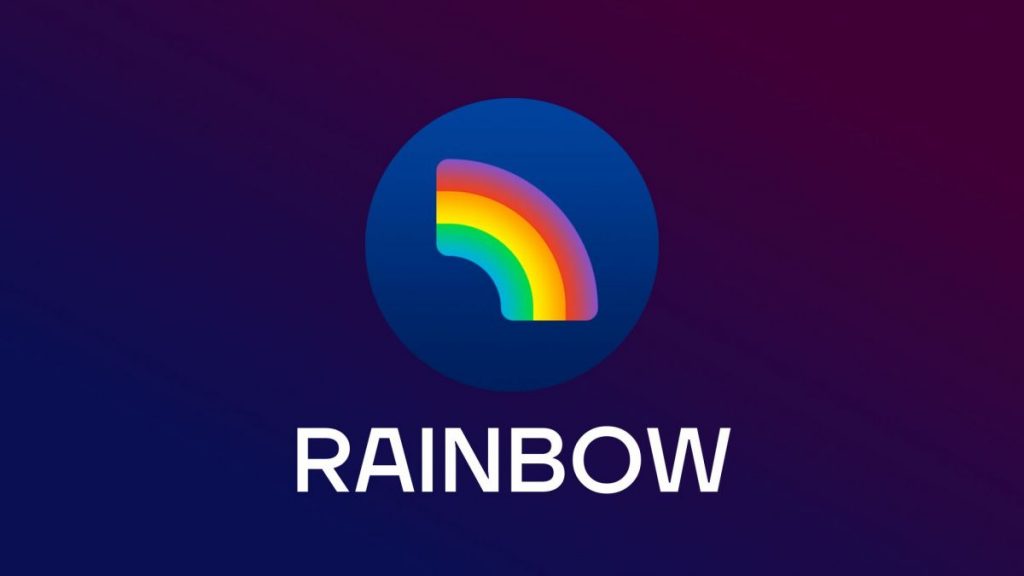 Rainbow is a mobile and social Ethereum wallet designed to provide users with an easy experience on both iOS and Android devices. With plans to extend the wallet to desktop, Rainbow will be able to compete with MetaMask in the near future. It features bridging, swapping, NFT support and fiat integration.
Trust wallet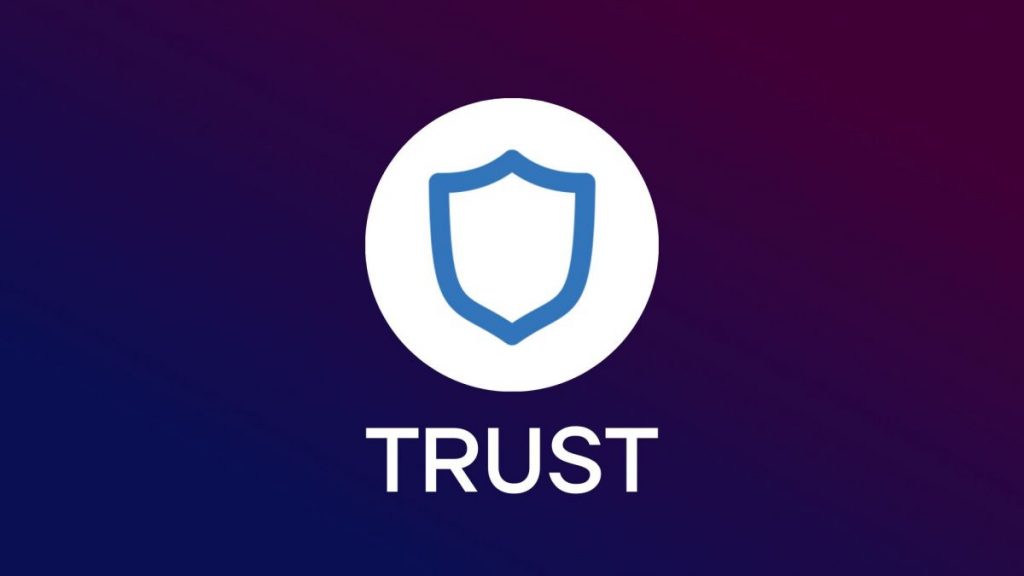 Well-known Trust is a versatile multi-chain wallet that offers an array of features, such as fiat integration, tight integration with Binance, built-in staking functionality, support for cross-chain swaps via THORChain, and the native Trust token (TWT) for in-app management and discounts. Initially a mobile-only wallet, Trust has recently expanded to the desktop/extension market. With Trust, users can easily stake their coins directly on the wallet and use THORChain to perform cross-chain swaps. Acquired by Binance in 2018, Trust's token, TWT, has a circulating market capitalization of $633M and a fully diluted valuation of $1.5B and is used to govern the network and for in-app discounts. This is one of the most popular wallets that work on iphone.
We previously wrote about this in an article: Uncover the top 10 crypto wallets for iPhone users in 2023
Phantom wallet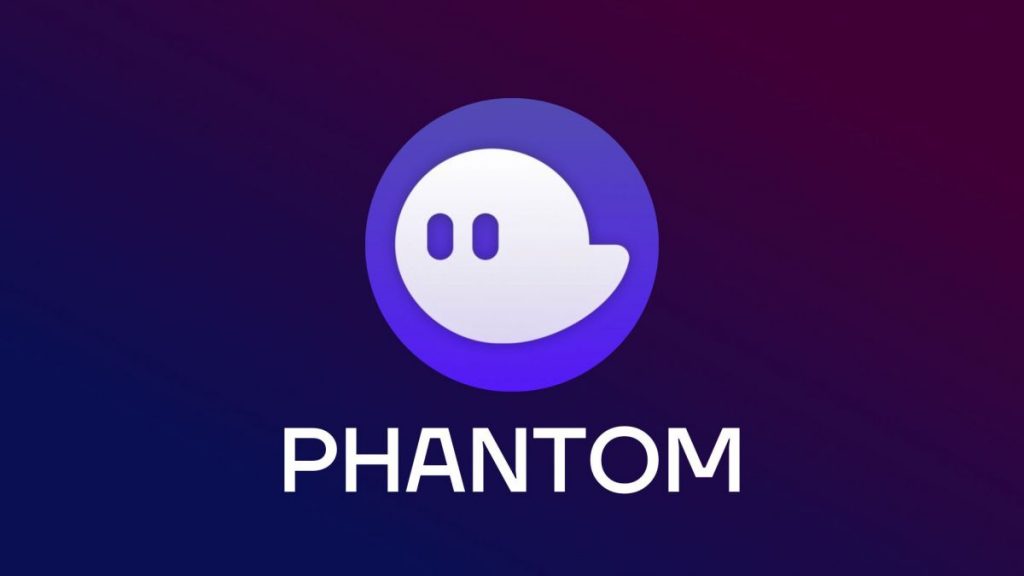 Solana Phantom wallet is a cryptocurrency wallet that allows users to securely store, send, and receive digital assets. It is available on both iOS and Android devices, and features multi-signature security, an intuitive user interface, and support for multiple currencies. Phantom wallet also offers a range of features including a portfolio tracker, an exchange, and a merchant payment system. Additionally, Phantom wallet supports the integration of decentralized applications (DApps) and allows users to securely store their private keys.
Phantom wallet allows users to securely store and manage their digital assets, while also providing an intuitive interface, multi-signature security, and support for multiple currencies. The wallet also provides a portfolio tracker, an exchange, and a merchant payment system. Furthermore, users can integrate DApps and securely store their private keys. Phantom wallet also supports a range of other features, such as two-factor authentication, a backup system, and support for multiple blockchains.
SolFlare wallet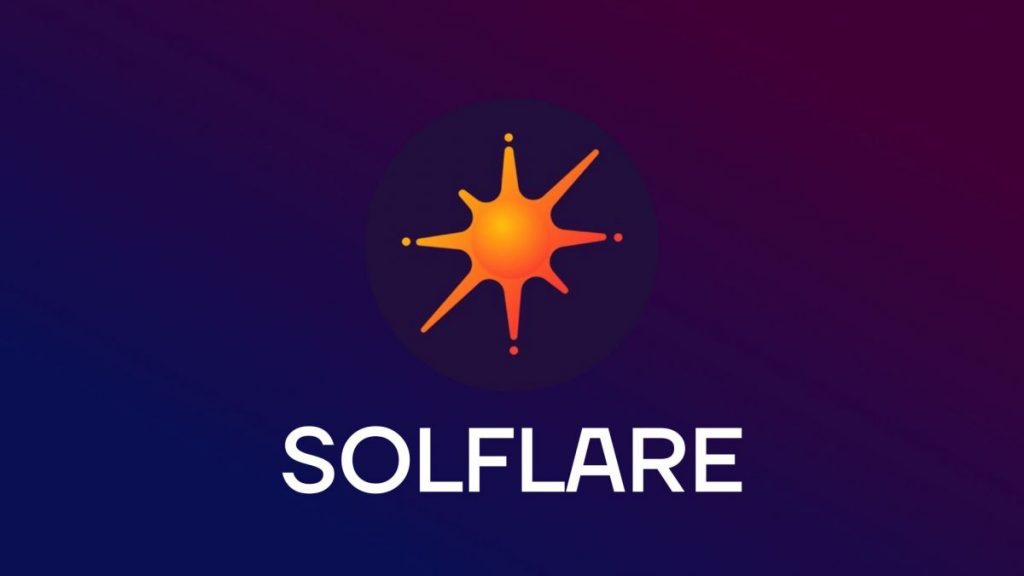 Free, secure and easy-to-use crypto wallet Solflare enables users to securely store, send, and receive cryptocurrencies on their mobile devices. It is compatible with Bitcoin, Ethereum, Litecoin, Bitcoin Cash, and ERC20 tokens. The wallet usesPINs and biometric authentication for added security. It also includes a built-in exchange that allows users to easily and quickly buy and sell cryptocurrencies. Wallet is available for both iOS and Android devices.
The Solflare wallet is designed to be user-friendly and secure. It features multi-signature technology, which provides enhanced security for users by requiring multiple parties to sign a transaction before it is processed. The wallet also supports multiple languages, allowing users from around the world to easily use the wallet. Furthermore, the wallet is regularly audited for security and privacy to ensure user funds are always safe.
Glow wallet
Mobile Solana wallet Glow, allows easy integration through mobile browsers and has Ledger Nano X bluetooth support for signing transactions. Also has an integration with Stripe. Glow makes it easy to store, send, and receive digital assets. It features a simple and intuitive user interface, while offering advanced features like transaction tracking, private key encryption, and multi-signature support.
It is a non-custodial wallet, meaning that users maintain full control over their funds and private keys at all times. Glow also offers a built-in exchange for quickly and easily swapping between digital assets.
Leap wallet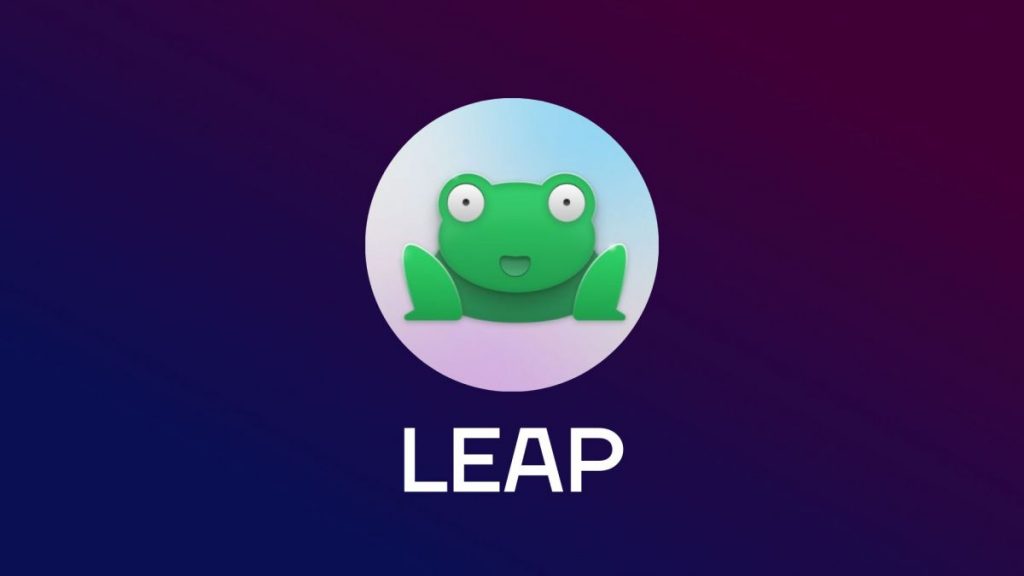 A new entrant to Cosmos and Keplr's main competitor is Leap. Notable features include Leap alerts, an embedded mobile browser in their mobile app, swapping in-wallet, fiat rails, and governance voting. The team behind Leap is also planning to add support for DeFi protocols, allowing users to access decentralized finance applications from within the wallet. In addition, Leap will also offer a rewards program for users and a marketplace for buying, selling, and trading digital assets.
Ottr Finance wallet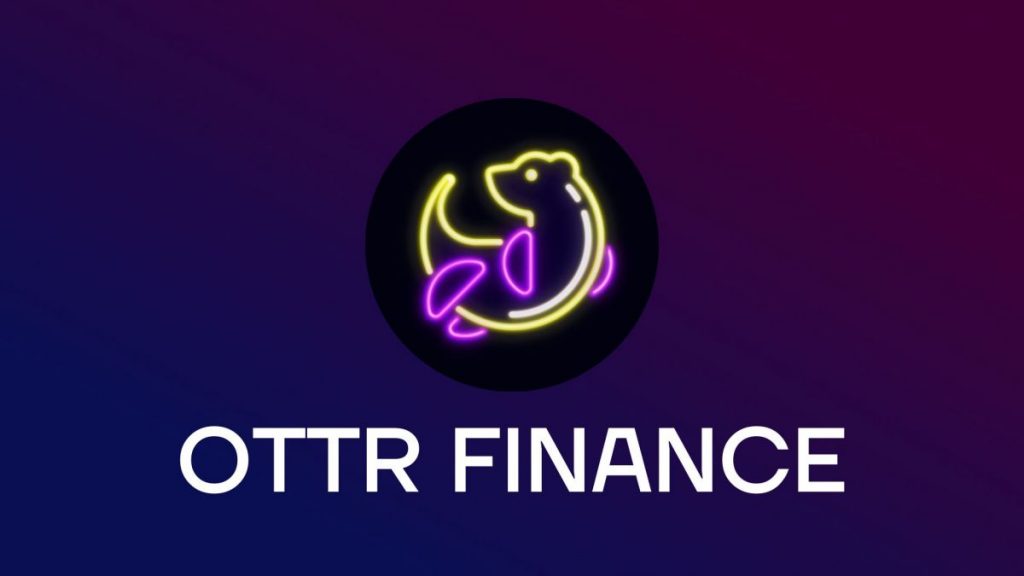 A few words about Ottr. Wallet positioning itself as the "Venmo built on Solana," a self-custody mobile wallet with fiat rails which is geared towards payments. This is another good wallet for Solana, which is not much inferior to the Phantom in terms of functionality. In addition, the project team is actively looking towards security technologies, which gives confidence in the quality of the product they represent.
xDefi wallet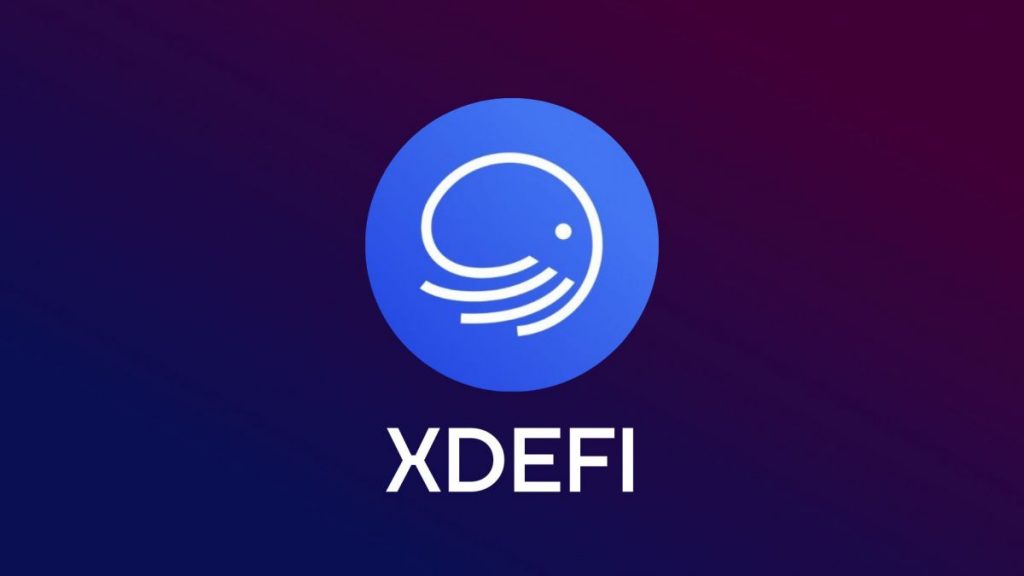 Wallet xDEFI is a cryptocurrency wallet designed for the decentralized finance (DeFi) sector. It is a secure, non-custodial wallet that allows users to store, send, and receive a variety of digital assets, including Ethereum, ERC20 tokens, and NFTs. The wallet also includes features such as portfolio management, automated market making, and decentralized lending. Additionally, the wallet supports features such as a secure vault, integrated decentralized exchanges, and an intuitive user interface.
xDEFI is a cross-chain wallet and leader for THORChain users. Has recently added support for in-wallet cross-chain swaps in which they take a 0.3% fee via THORChain and 0.5% via others. 75% of fees collected go back to stakers of their token. They have support for Bitcoin, Ethereum & EVM, Doge, Solana, Near, and more, with Cosmos also on the way.
Coinbase wallet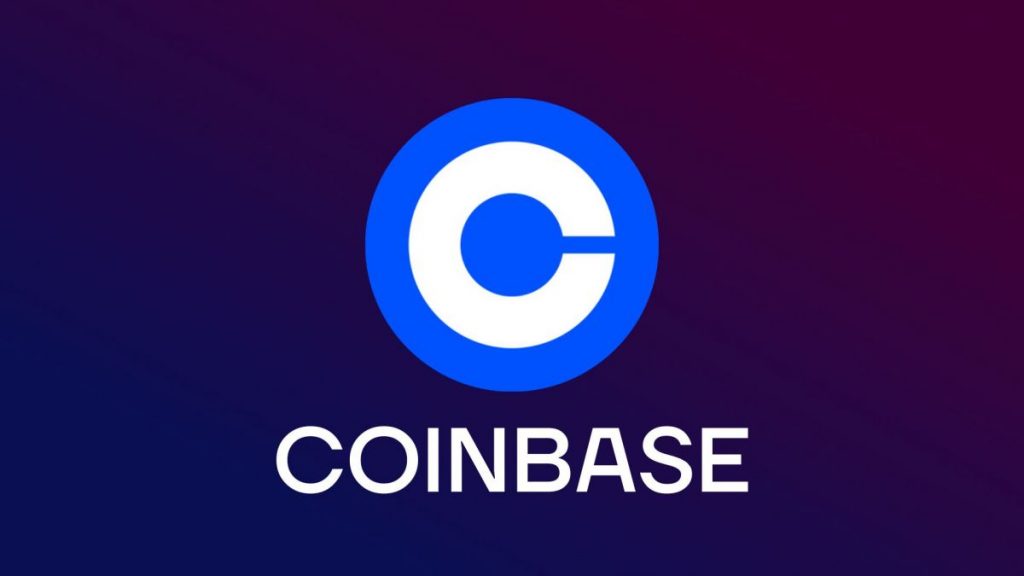 U.S. Coinbase: As the premier U.S. exchange, Coinbase has a vast user base. Beyond the conventional self-custody wallet, they also provide a Multi-Party Computation (MPC) solution for people who don't want to take on the responsibilities of self-custody. In addition to the secure self-custody wallet, Coinbase is also dedicated to providing their users with the best possible service. Their MPC solution is designed to provide an extra layer of protection, while allowing users to keep control of their funds without the hassle of self-custody.
Brave wallet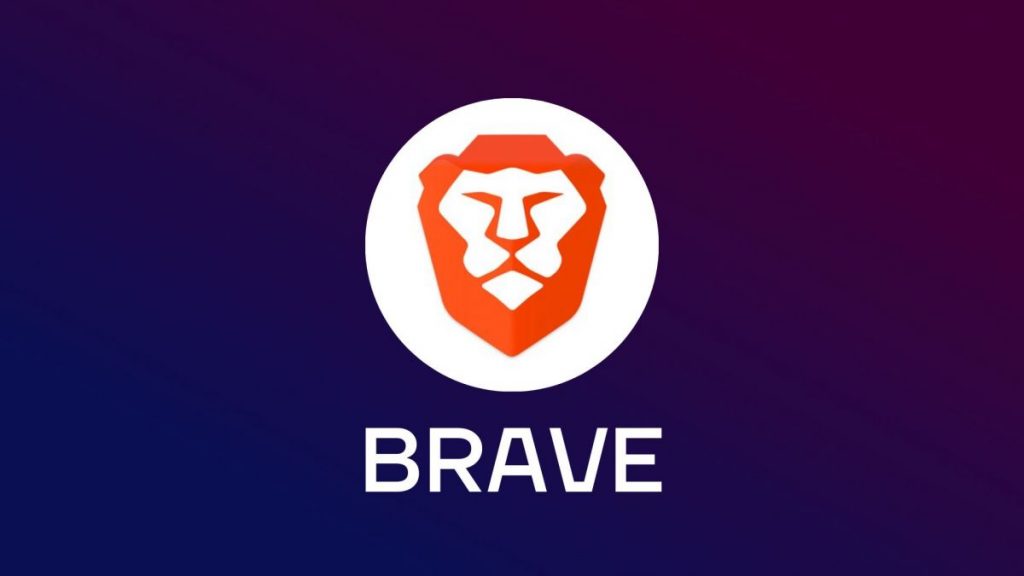 Another interesting wallet. Brave already has a browser, it has an edge compared to competitors when it comes to switching costs. It is much simpler for one to obtain and employ a new extension than to transition their whole browser. Additionally, Brave is equipped with a built-in wallet that is compatible with both EVM and non-EVM networks. Though growth has been sluggish, Brave is in a strong position and should not be disregarded.
The fact that Brave is a browser gives it an upper hand in terms of switching costs. It is much more convenient for users to install a new extension than to migrate their browser. Brave also has a wallet integrated with support for both EVM and non-EVM networks. Despite the slow adoption, Brave's bargaining power should not be underestimated.
Robinhood wallet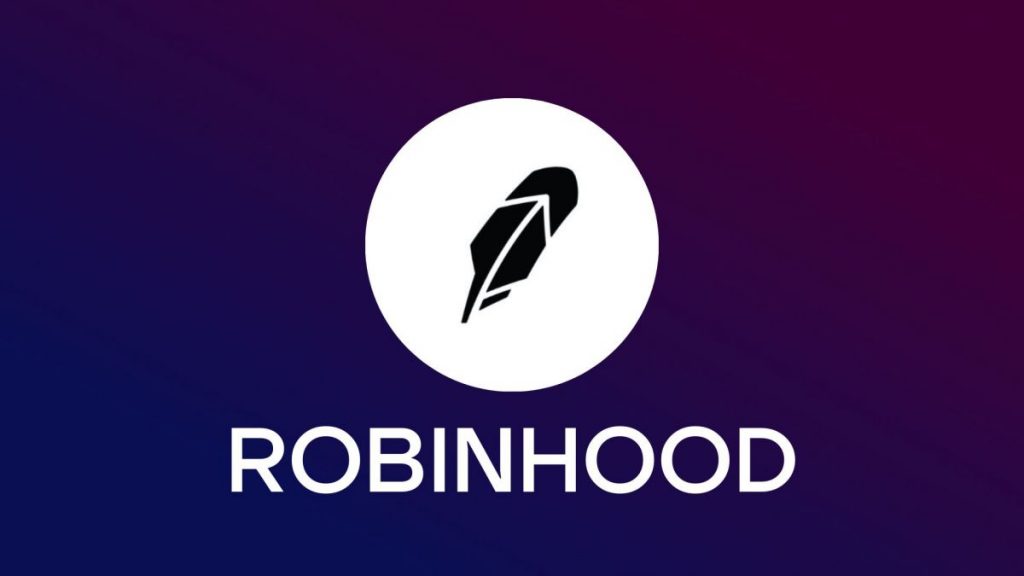 A dark horse in the industry – Robinhood has seemingly come out of nowhere with their wallet, quickly gaining 1 million plus users on their waitlist with support for Polygon and Ethereum. As an established retail trading platform, Robinhood already has a large user base, poised to take advantage of their new offering.
Robinhood has already demonstrated its disruptive potential by quickly growing its waitlist to 1 million users eager to use their wallet for Polygon and Ethereum. The platform's existing user base of millions of customers is a testament to the success of the trading app, giving them a strong foundation to build on with the new wallet feature.
Backpack and xNFT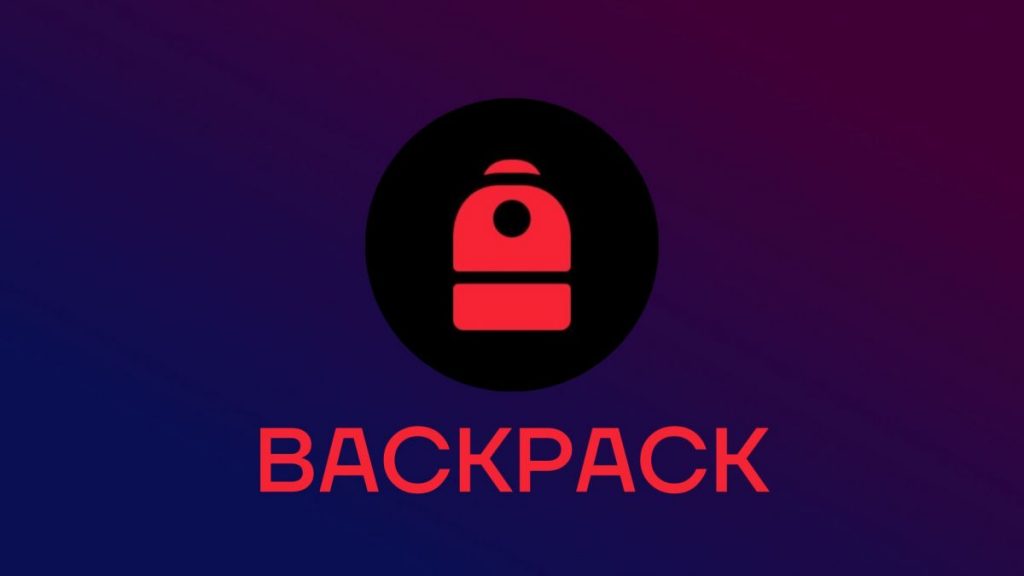 xNFT_Backpack is a new wallet that has taken a similar approach to Snap with its "app store," the difference being that Backpack focuses on offering only the best consumer apps. It's achieved with the use of xNFTs (executable NFTs) which allow developers to create applications that are accessible directly from a user's wallet. This makes the user experience cleaner and more secure than connecting to various web interfaces, while developers don't have to wait for wallet suppor — they can just create xNFTs.
Backpack aims to be a kind of operating system that people can connect to, offering a variety of applications, from DeFi protocols to games, music, and more.
Currently, MetaMask dominates the Ethereum and EVM chains, while Backpack is the most promising in Solana. Meanwhile, the Cosmos ecosystem offers its own unique wallet that we're going to discuss below.
We wrote about other NFT wallets in the article: 10 Best NFT Wallets in 2022: Reviews, Ranks, Comparison
---
Best security crypto wallets
Competition among browser-based crypto wallets is getting more intense and they will have to keep up with smart contract wallets like Safe, Argent and Squads. The fact is that when we talk about security and anonymity, we mean wallets based on smart contracts. As technology advances, the use of wallets with smart contracts is likely to become more common, especially with the advent of ERC-4337 and account abstraction.
Contract wallets
Creating a contract has a cost because you're using network storage
Can only send transactions in response to receiving a transaction
Transactions from an external account to a contract account can trigger code which can execute many different actions, such as transferring tokens or even creating a new contract
Contract accounts don't have private keys. Instead, they are controlled by the logic of the smart contract code
Smart contract wallets can be considered more secure from the user's point of view.
We wrote about it in this article: 5 best security crypto wallets for 2023
Safe wallet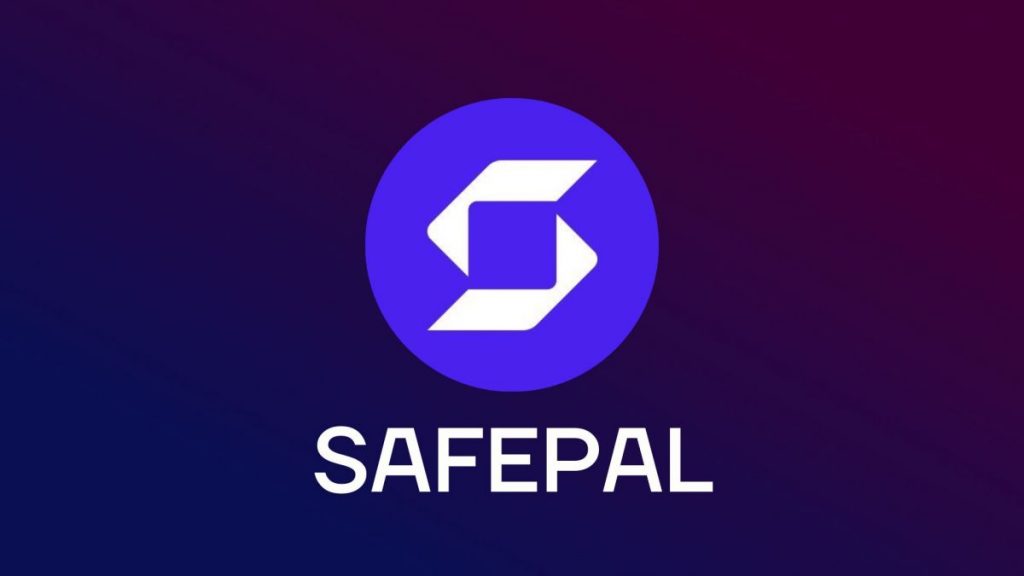 iSafePal is a well-known Ethereum smart contract wallet. It holds more than $30 billion worth of assets and is the biggest lure in crypto, making it critical to Ethereum DeFi security. It is becoming increasingly popular, and the number of active safes in the main network has grown from a few hundred to 2 thousand per day.
Gas fees are a disadvantage of smart contract wallets on Ethereum since every transaction must originate from an EOA, resulting in additional gas overhead. This is not a problem for L2 and Alt-L1, as seen with Polygon, where Worldcoin uses safes for every new user account. The popularity of Safes on Polygon highlights the impact gas fees have on smart contract wallets, as well as the trust other protocols have in Safe contracts rather than building their own infrastructure.
Safe is already a leader in creating useful products, with more than 30 teams working on an ecosystem.
Despite numerous shortcomings compared to EOA, secure transactions continue to grow, and L2 and ERC-4337 are expected to provide assistance. During the recent SAFE Token Giveaway, 65% went unclaimed, and the DAO is currently deciding what to do with the unclaimed tokens.
Argent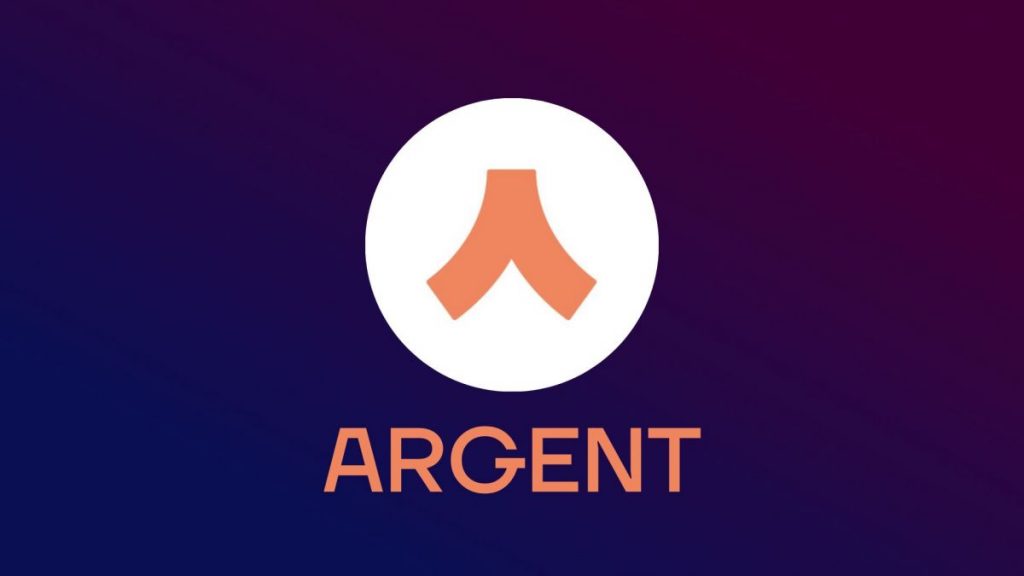 ArgentHQ, a mobile-first smart contract wallet, focuses on L2 solutions such as StarkNet and zkSync to test and develop AA features. In contrast, Safe concentrates on EVM chains. Wallet stopped paying gas fees for its users when L1 fees became prohibitive, causing a drop-off in users. Argent is working with the StarkNet team on wallet development, focusing on multicalls and account abstraction. While the ERC-4337 proposal is being implemented in Ethereum, Argent has no plans for it and is focusing on L2 solutions.
ERC-4337 Wallets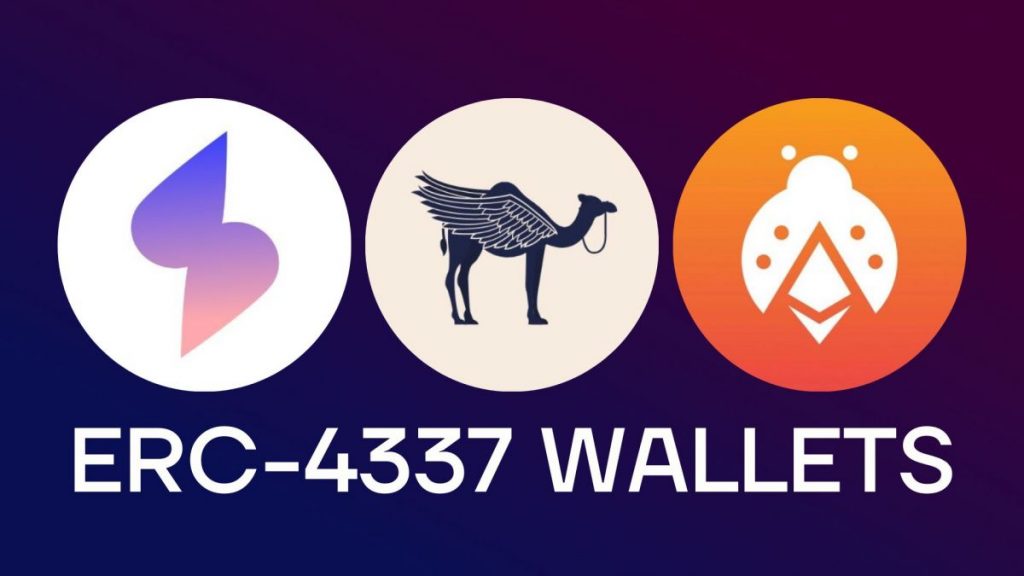 The ERC-4337 standard creates a higher-level mempool for Ethereum, which allows smart contract wallets to listen to UserOperations from dApps. The ERC-4337 standard provides benefits, such as new signature schemes, wallet upgradability, and flexible execution logic. However, it does not address the gas issue.
The ERC-4337 implementation introduces Paymasters, a concept that allows paying user gas fees.Some upcoming Cryptocurrency Wallets that will focus on ERC-4337 include Soul Wallet, CANDIDE and Etherspot. On Solana, Squads is the leading SC/multi-sig and has its own wallet browser extension called Fuse, allowing users to connect to any Solana DeFi protocol and initiate transactions from a Squads smart contract wallet. This solution addresses the issue of smart contract wallets being second-class citizens on Solana and eliminates the gas fee deterrent for Ethereum L1 wallets.
Nucleo
Wallet, unique in its kind.Nucleo builted on private chains like Aleo and Aztec. The Nucleo team is striving to give organizations the tools they need to succeed in the real world by taking advantage of cutting-edge zero-knowledge cryptography. They want to give companies the option to make their assets more secure through transparency, rather than having it be the default.
Ambire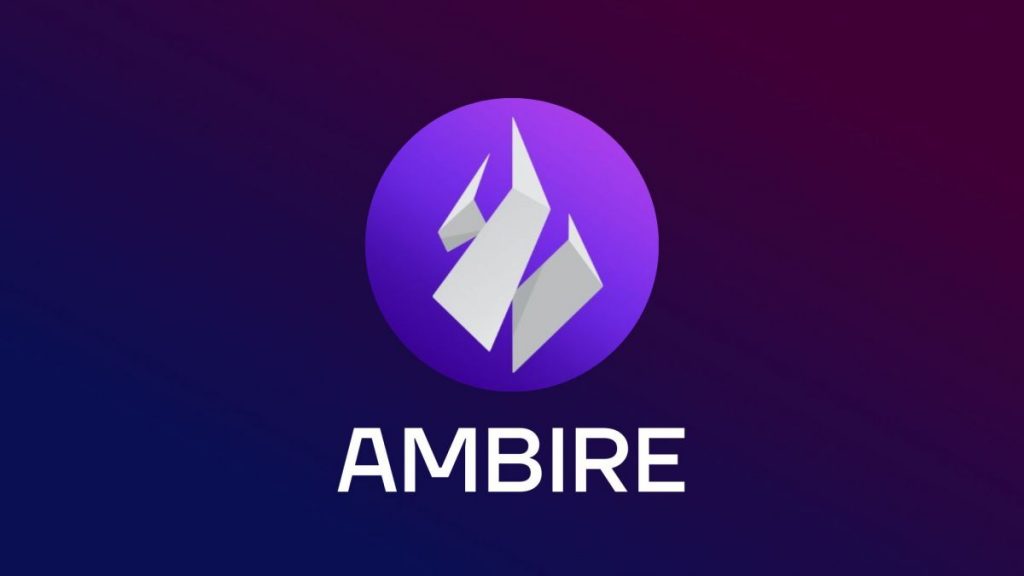 Ethereum & EVM wallet, Ambire is distributing 30% of their token over 4 years in the form of a continuous airdrop for funds held (proportional to user balance : total balance). It's a cool distribution mechanism, but it's also potentially dangerous to pay people to store funds in their contracts.
Pillar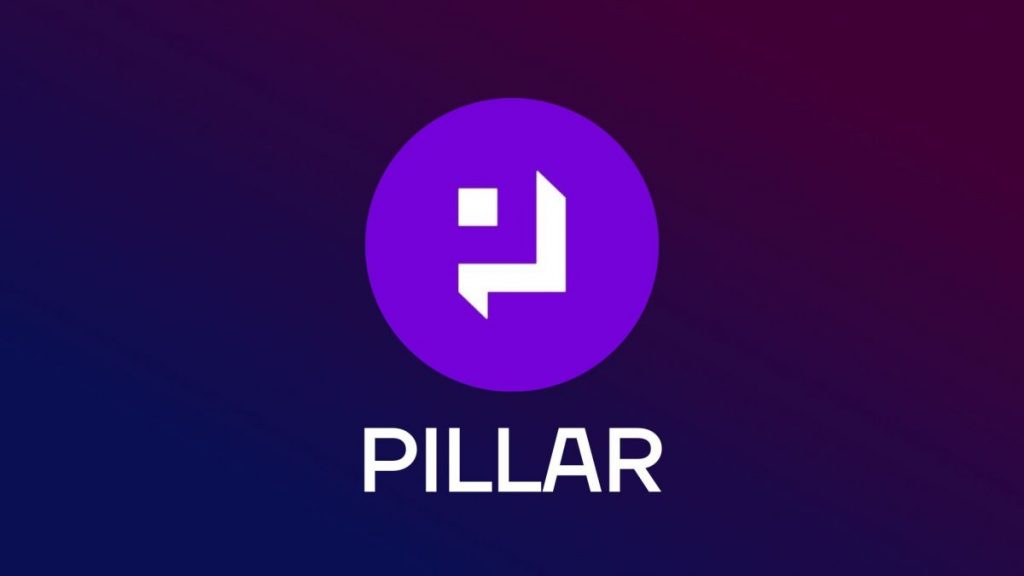 Wallet named Pillar is a the only community-run, multichain & non-custodial DeFi wallet with one address, low-to-no gas fees and cross-chain super powers. This wallet is one place for your tokens, NFTs, dApps and DeFi services. Easily connect to Ethereum, Polygon, Gnosis Chain, BNB Chain, and more.
Linen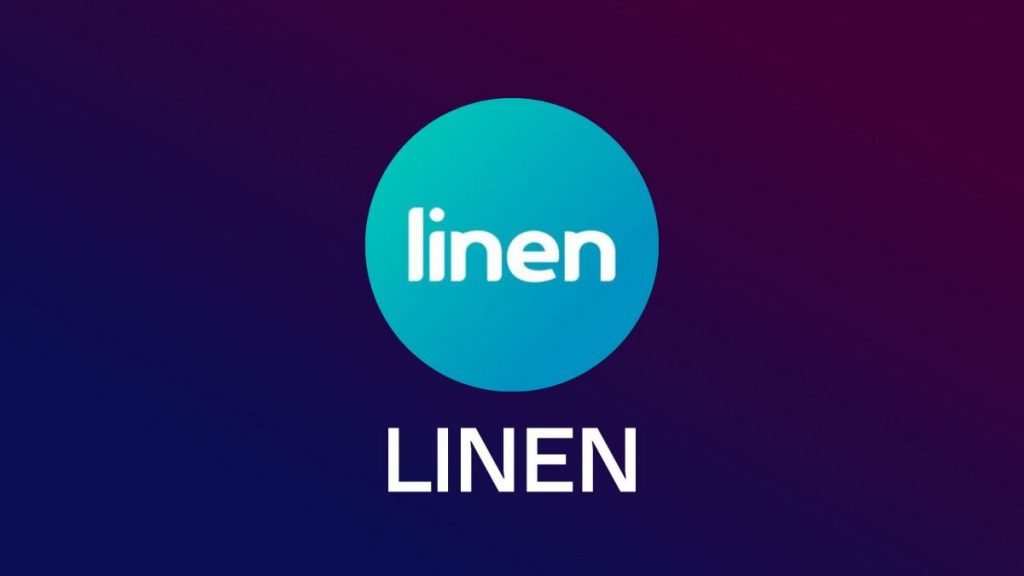 An open source Linen is a mobile-friendly wallet built on the Safe Network. It is designed to be simple and user-friendly, allowing users to securely store and manage their digital assets. With Linen, users can easily create, manage, and store their tokens, coins, and other digital assets on the Safe Network. It also provides support for multi-signature transactions, enabling users to securely share and manage ownership and control of their digital assets.
Linen also includes transaction tracking and reporting, allowing users to monitor and analyze their activity. Furthermore, users can use Linen to take advantage of the Safe Network's built-in features, such as data storage, decentralized applications, and secure messaging. All of these features provide a secure and convenient way to manage digital assets on the Safe Network.
Sequence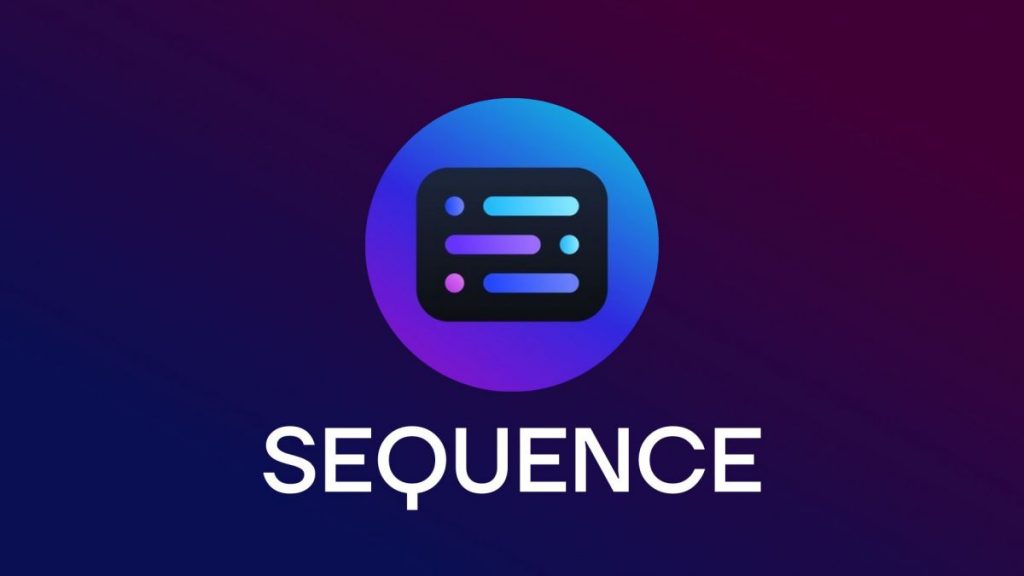 Gaming-focused Ethereum wallet Sequence allows users to store, send, and receive their digital assets securely. It is a wallet that is specifically designed for gaming and has a variety of features to make it more user-friendly for gamers. The wallet includes multiple sending and receiving options, including a direct to wallet payment option, as well as tracking of digital asset prices and the ability to manage multiple wallets.
Sequence also makes it easy to manage the cybersecurity of the wallet, with a secure key storage feature, account recovery, and a two-factor authentication process. It also ensures that the user's digital assets are kept safe and secure through the use of a secure encryption protocol. In addition, the wallet supports a variety of gaming-related features such as the ability to easily transfer funds between games, support for game-specific tokens, and an integrated chat system.
UniPass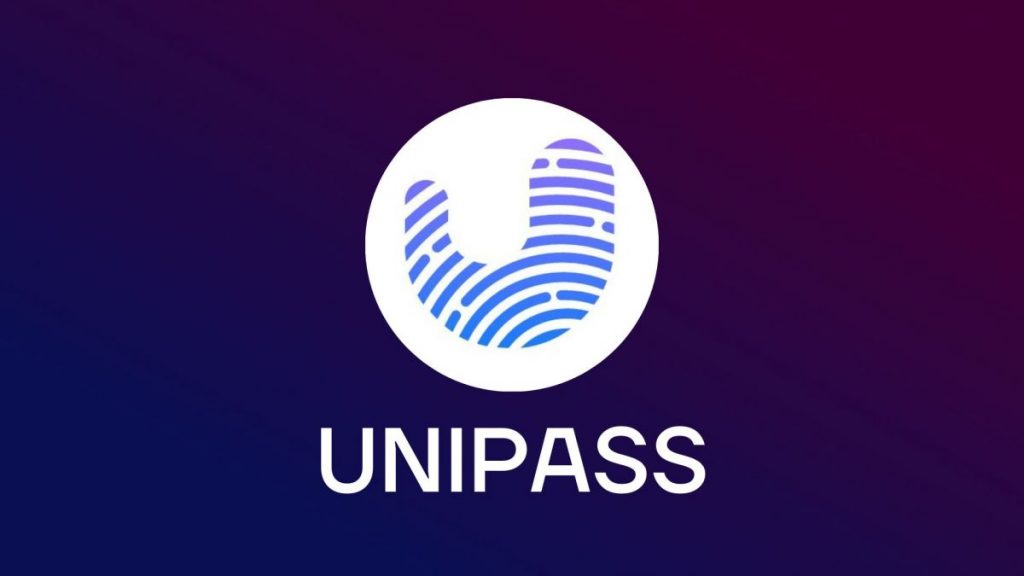 Ethereum & EVM wallet UniPass has social log-in and recovery. Their seedless accounts are very userfriendly, using things like Google, Twitter, Facebook, and email addresses to log-in. Obviously, if one were to use such accounts as a multi-sig for recovery, emails and passwords associated should not be the same.
MEW wallet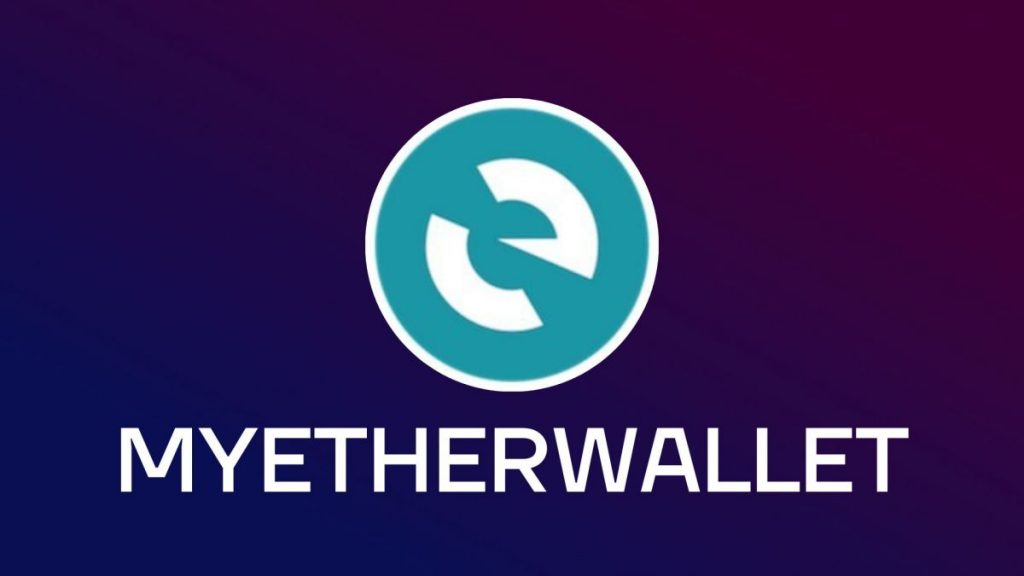 James Prestwich's MevWallet is an early prototype that permits users to create tip escalators with adjustable fees, including negative fees if the transactions will result in MEV (Minimum Expected Value) payouts to searchers. This is a preferable solution compared to the EOF (Expected Outcome Framework) as the transactions can be accessed without permission by searchers in a pooled manner.
---
Best Alternative Crypto Wallets
We have also collected several alternative solutions that may gain their market share in the future. Currently, these wallets are a kind of experiment for users, but in the future they will be able to provide a unique experience and attract an audience.
Fireblocks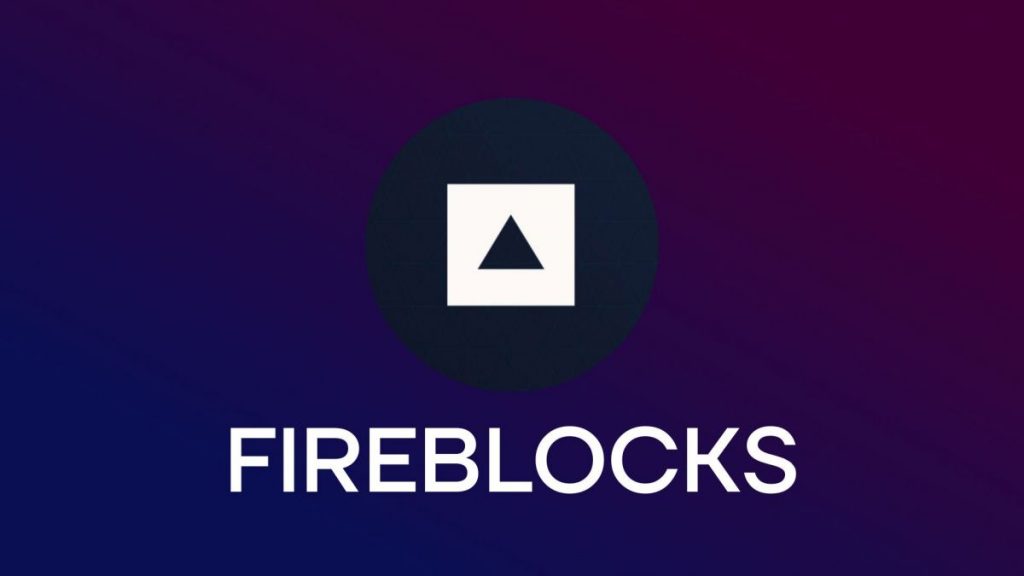 Wallet Fireblocks is a secure digital wallet that uses multi-party computation (MPC) technology to protect users' cryptocurrencies and digital assets. This technology ensures that funds are secure even if one of the parties involved in a transaction is compromised. The wallet is powered by a proprietary secure enclave and allows users to securely store their funds and securely manage their crypto assets. It also provides a user-friendly web and mobile interface for users to manage and monitor their funds.
ZenGo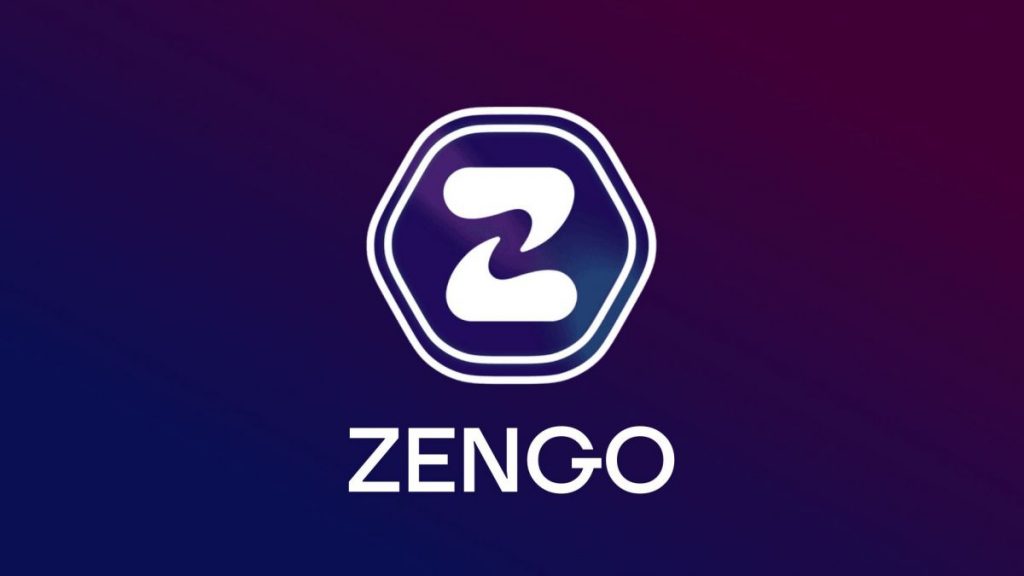 ZenGo is a highly secure cryptocurrency wallet app. One key advantage of ZenGo's approach is that it eliminates the vulnerability associated with seed phrases, which are used in many other wallet solutions.
Seed phrases are used to recover access to a wallet in case the user loses their device or forgets their password. However, they are vulnerable to theft or loss, which can lead to the loss of funds. With ZenGo, there is no seed phrase to be lost or stolen, as the app uses a distributed key generation mechanism to manage the user's private keys.
This makes ZenGo an attractive option for cryptocurrency users who value security and convenience. The app is designed to be user-friendly, with a simple and intuitive interface that makes it easy to manage your digital assets. Additionally, ZenGo supports a wide range of cryptocurrencies and tokens, making it a versatile solution for those who hold multiple digital assets.
Lit wallet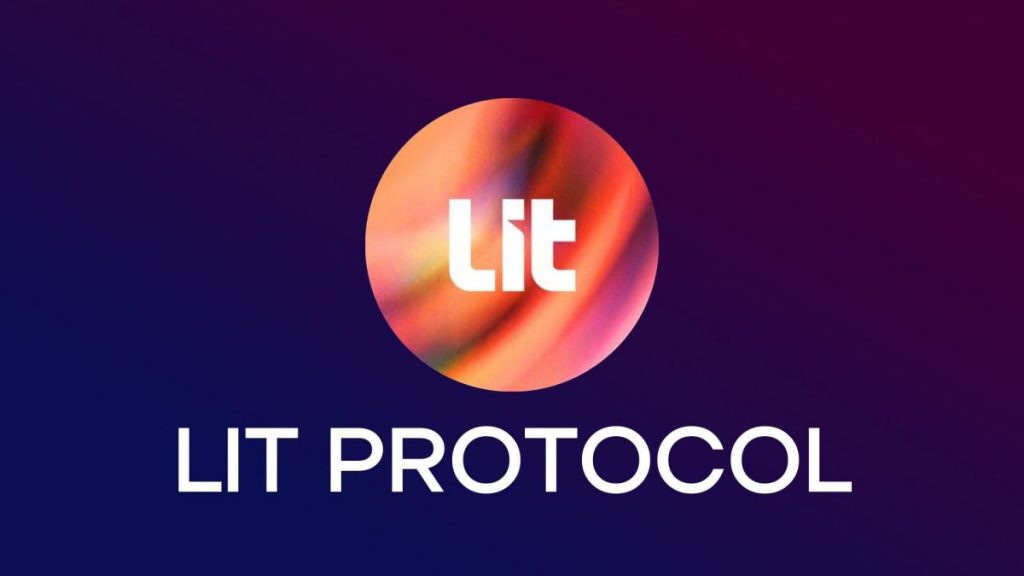 So, Lit wallet is a middleware service made up of a federation of nodes where nodes hold key shares and are able to sign and decrypt data. Wallet utilizes a 2/3 threshold for signing, so if there are 100 nodes on the network, 67 of them will need to sign to produce a signature. Lit works around their programmable key pairs (PKPs) which are represented as NFTs, and whoever holds the NFT can authorize the signing of the underlying key shares.
In Lit, all the key shares are held by the node operators. This differs a bit from other solutions and means that users are relying on Lit for both liveness and safety. Lit will have a token that nodes will need to stake and can be slashed for
unavailability. Of course, the assets secured will be of much higher value than Lit tokens staked, so some additional trust is placed in node operators here.
Entropy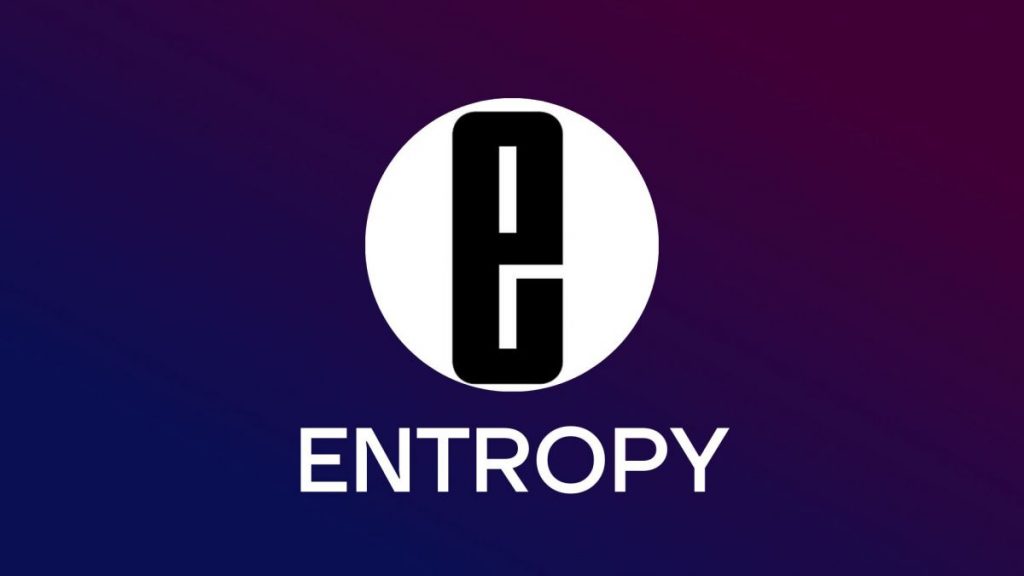 Wallet Entropy differs from Lit in that users will still hold their entire seed phrase. If they ever want to retrieve their wallet, they can do so permissionlessly. The way Entropy is intended to be used is that users will hold one share themselves with Entropy handling the others. Users will then use their partial share (while keeping the full key secure offline) as their daily signing wallet, with the added benefits of whitelisting, spending policies, and other customizations.
The trade-off here is that users still need to securely store the seed somewhere but aren't reliant on Entropy. Entropy could go down and users could just restore their seed to use the wallet as a classic wallets. We do note, however, that Entropy aims to eventually move to a state where users aren't exposed to the single point of failure risk of seed phrases.
Odsy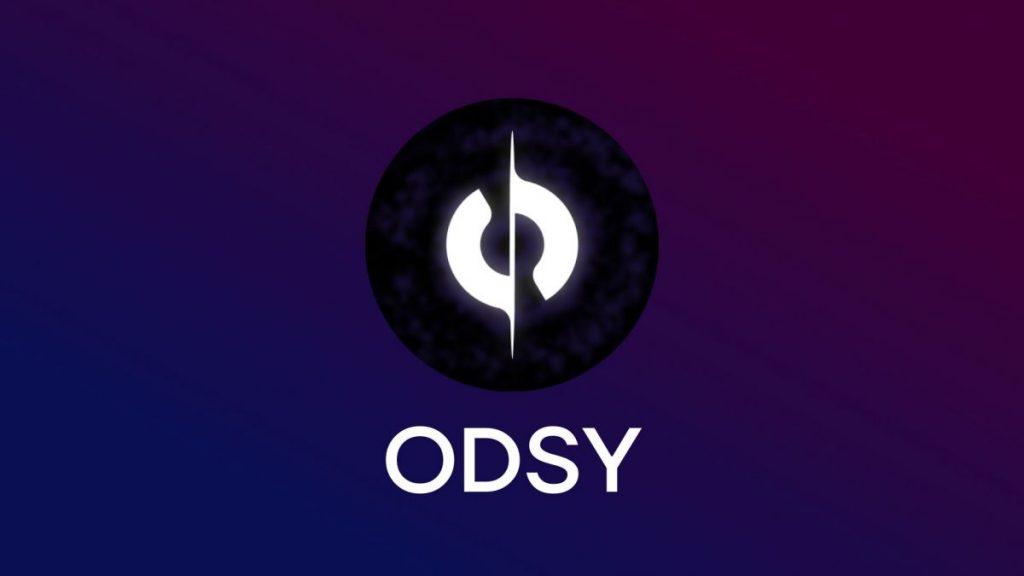 And finally, Odsy is a blockchain built around their dWallets. Users hold one share and Odsy validators hold the others. While users can use their Odsy dWallets to access blockchains like Bitcoin and Ethereum, they can also use them for applications built on top of the Odsy network. If you imagine a centralized exchange, it could be built on top of Odsy's infrastructure with dWallets as the underlying custody infrastructure — where dWallets hold assets on their native blockchains.
---
FAQ
What is a crypto wallet?
A crypto wallet is a software program that allows you to securely store, send, and receive digital assets such as cryptocurrencies. It works by creating a public and private key pair that is unique to each user.
Are crypto wallets safe?
Crypto wallets can be safe if used correctly. It is important to choose a reputable wallet provider and take appropriate security measures, such as enabling two-factor authentication, keeping your private keys offline, and backing up your wallet.
What types of crypto wallets are there?
There are several types of wallets, including software wallets, hardware wallets, and paper wallets. Software wallets are digital programs that can be accessed through a mobile or desktop, while hardware wallets are physical devices that store your private keys offline.
How do I choose a crypto wallet?
When choosing a crypto wallet, it is important to consider factors such as security and the type of digital assets. It is also important to choose a wallet provider with a good reputation and a track record of providing timely customer support.
Can I use one crypto wallet for multiple cryptocurrencies?
Yes, many crypto wallets support multiple cryptocurrencies. However, it is important to check whether the wallet you are considering supports the specific digital assets you plan to store.
Can I lose my crypto if I lose my wallet?
If you lose your crypto wallet, you can potentially lose access to your digital assets if you do not have a backup of your private keys.
Do I need to pay fees to use a crypto wallet?
It depends on the wallet provider and the type of wallet you are using. Some wallets may charge transaction fees or network fees for sending and receiving digital assets.
---
Conclusion
The future of Cryptocurrency Wallets is likely to shift towards smart contract wallets and MPC wallets, as they offer more advanced features compared to simple dApp connection wallets. Expect the overall crypto user experience to improve with these new types of wallets. The market has yet to determine its winners, but users will benefit from the improvements regardless of the outcome.
In conclusion, crypto wallets are one of the main trends in the cryptocurrency space in 2023. They offer a convenient, secure, and decentralized way to store and manage digital assets, making them an essential tool for anyone looking to enter the world of cryptocurrencies. As the use of cryptocurrencies continues to grow, we can expect to see crypto wallets play an increasingly important role in the adoption and use of cryptocurrencies, as they provide a seamless and user-friendly experience that makes it easier for more people to participate in this exciting and rapidly evolving space. With the continued growth and development of the cryptocurrency market, crypto wallets are likely to remain a key trend and a crucial tool for investors and users alike.
Undoubtedly, Cryptocurrency Wallets and their development is one of the trends of 2023. You can read about other trends on our website in the article Top 100+ Trend Reports 2023: Global Industry Forecasting.
Disclaimer
Any data, text, or other content on this page is provided as general market information and not as investment advice. Past performance is not necessarily an indicator of future results.