In Brief
In recent years, cryptocurrency wallets for iPhones have grown in popularity.
In 2023, the market is likely to be even more saturated with numerous versions of crypto wallets for iPhone available.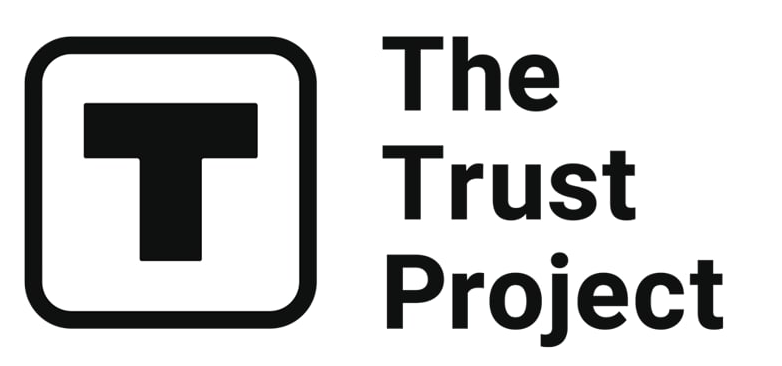 The Trust Project is a worldwide group of news organizations working to establish transparency standards.
As the world of cryptocurrency continues to evolve, so does the way we store and manage our digital assets. In 2023, there are now many different crypto wallets available for iPhone and iPad users to choose from. Each wallet offers a unique set of features and benefits that can provide added security and convenience when sending, receiving, and managing your cryptocurrencies.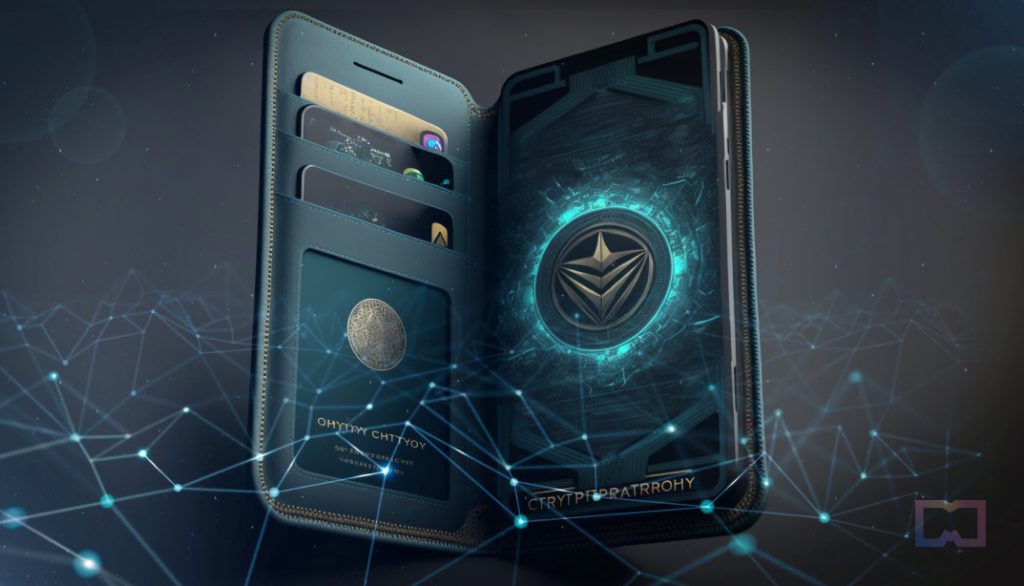 Coinbase Wallet
Coinbase is one of the best crypto wallets for iOS devices, offering a secure and easy-to-use way to store, send and receive cryptocurrencies like Bitcoin, Ethereum, and more. Coinbase wallet integrates with the Coinbase exchange, allowing users to easily access their funds from one place. The wallet is also compatible with decentralized applications (dApps), enabling seamless transactions and exchanges within decentralized networks.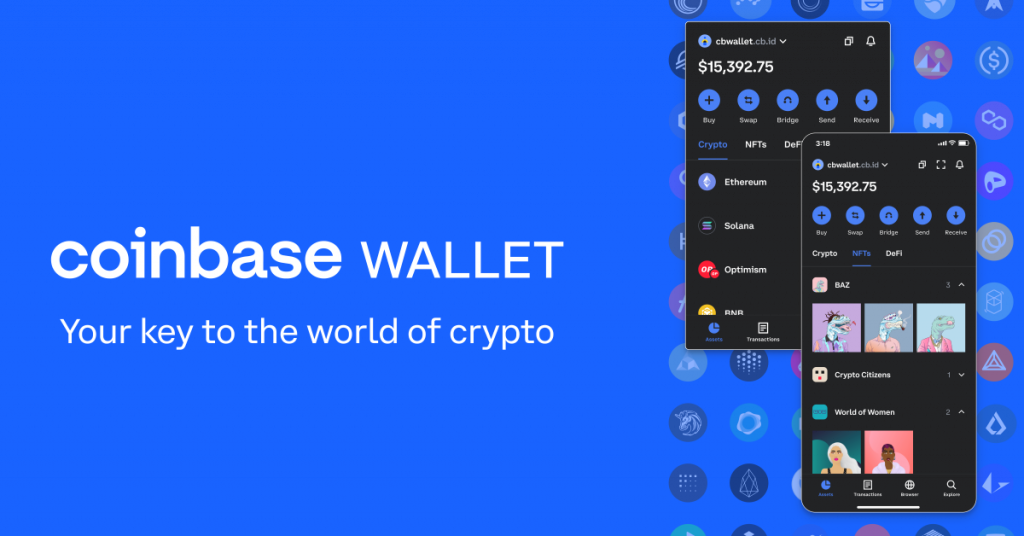 Coinbase also provides a range of tools and services that make it easier to track your activity, view current rates, access market news, and even set up alerts. Plus, Coinbase supports more than 35 different cryptocurrencies so you can store whatever you need in one place.
Trust Wallet
Trust Wallet is a great crypto wallet for iPhones that allows users to securely store their crypto assets in a single app. It also allows users to send and receive coins from other wallets, buy cryptocurrency with credit cards, and access dApps. Trust Wallet is constantly updating its security features, so you can rest assured that your funds are safe. Plus, the app offers built-in support for web3 browsers, making it easy to access the decentralized web.
Edge
Edge is an all-in-one crypto wallet that makes it easy to store your cryptocurrencies. It has a clean and intuitive interface, making it simple for beginners to get started. The app also supports more than 30 different coins, giving users the flexibility to store multiple digital assets in one place. Edge also provides top-notch security and data encryption, so you can rest assured your crypto investments are safe.
Binance Wallet
Binance, one of the leading cryptocurrency exchanges, offers a crypto wallet for iOS users. It supports various coins, such as Bitcoin, Ethereum, and more than 100 other tokens and coins. The app also allows users to store multiple cryptocurrencies in a single wallet, which makes it an ideal choice for both traders and beginners. It has advanced security features such as two-factor authentication, hardware wallet integration, and 24/7 customer support.
eToro wallet
eToro is a global investment and trading platform that provides a wide range of cryptocurrency wallets for iPhones. It is one of the most popular mobile crypto wallets, with more than 10 million users worldwide. It offers advanced features like in-depth market research tools, full portfolio tracking, a built-in social network, and an integrated smart advisor. Furthermore, it supports more than 15 different cryptocurrencies, including Bitcoin and Ethereum.
Exodus Wallet
Exodus Wallet is a great option for iOS users who want to store their cryptocurrency in 2023. The wallet allows users to easily exchange, send and receive various coins like Bitcoin, Ethereum, Litecoin, etc. It also has an easy-to-use interface for managing crypto assets and tracking portfolio performance. Moreover, it comes with top-notch security measures such as two-factor authentication and a built-in exchange to allow users to easily swap coins.
MetaMask Wallet
MetaMask is a popular crypto wallet for iOS devices, and it has been around since 2018. It provides a secure way to store, send and receive Ethereum tokens as well as other multi-chain assets like Bitcoin, Litecoin, and more. MetaMask also allows users to access Decentralized Applications (DApps) directly from their phones. The wallet supports both hot and cold storage options and is constantly updated with the latest security features.
Ledger Wallet
Ledger, the hardware wallet provider, is expected to continue being at the forefront of mobile crypto storage security in 2023. It offers specialized wallets for iOS devices that feature a secure chip and connected apps for safely storing digital assets, such as Bitcoin and Ethereum. The wallet will also allow users to securely send and receive coins directly from their iPhones.
PTPWallet
PTPWallet is an open-source, secure, and decentralized crypto wallet designed specifically for iPhones. It allows users to store and manage their cryptocurrency assets with ease and convenience. It also offers advanced features such as a built-in exchange, real-time price updates, multi-currency support, 2FA security options, and more. The UI/UX is intuitive and user-friendly, making it a great choice for both experienced and novice users.
Trezor
Trezor is one of the leading crypto wallets for iPhone in 2023. The Trezor wallet has several features that make it stand out from other wallets, including a secure PIN system and advanced security protocols to keep your digital assets safe. Additionally, Trezor offers two-factor authentication and access to multiple exchanges with just one tap. It also comes with a built-in currency converter and a variety of features designed to make managing your cryptocurrency holdings easier.
What makes them stand out from the competition?
These wallets have user-friendly interfaces and secure storage. As more people are adopting digital currency, the demand for a secure platform to store digital assets is increasing significantly. Many crypto wallets developed for iPhones offer various features, including multi-signature support, private keys management, integration with hardware wallets, and decentralized applications support.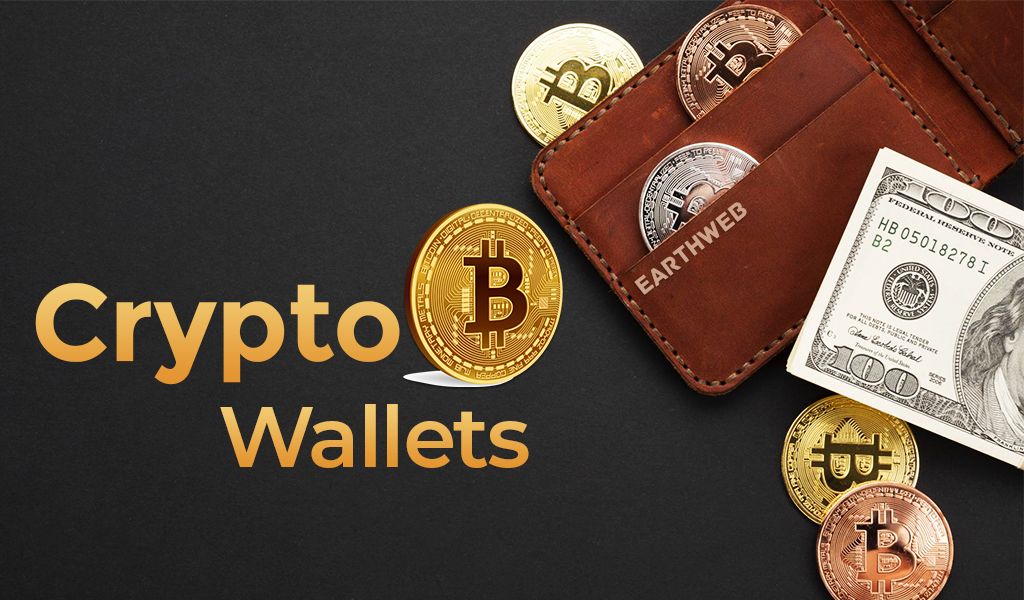 The security features of these wallets is highly advanced and secure with two-factor authentication, biometric authentication, and other advanced measures to protect the users' funds from malicious actors. Many of these wallets offer user-friendly features like an easy setup process, compatibility across multiple devices and platforms, the ability to buy crypto with debit/credit cards, and support for multiple currencies. In addition, they will also provide intuitive user interfaces that make it easier to manage digital assets.
Apart from this, wallets in 2023 will be more interactive as they will be integrated with social media and other services, such as games, music streaming, and online shopping. This will allow users to access various services and shop with digital currencies easily and securely.
Wallets for iOS devices are accessible as they can be used across multiple devices and platforms, allowing users to store and manage their digital assets from anywhere in the world. They offer a secure, user-friendly, and interactive platform that allows users to store, access, and manage their digital assets easily. With its advanced security features, intuitive user interfaces, and compatibility across multiple devices and platforms, crypto wallets for iPhone may revolutionize the way people transact with digital assets.
What do you need to know before using a crypto wallet?
The first step to using a crypto wallet is understanding the basics of cryptocurrency, such as how it works and what you can do with it. You should also take the time to understand the different types of wallets available and which one best suits your needs. Make sure to research thoroughly any wallet or exchange that you choose before using it.
The main difference between wallets is the way you interact with them. Some use software that runs on your phone, others rely on a web-based interface and some are a combination of both. Each wallet has its own set of features, which you'll need to consider when selecting one for yourself.
When looking at wallets for iPhone in 2023, the most important feature is probably how secure it is. Some wallets offer an extra layer of security such as two-factor authentication or a PIN code. It's worth researching what additional measures have been put in place to keep your funds safe.
In terms of usability, some wallets make it easy for users to buy and sell digital coins, while others are more focused on storage. You'll want to consider which type of wallet suits your needs best.
The last thing to consider is cost. Some wallets may charge fees for certain transactions or require you to purchase a certain amount of cryptocurrency before being able to use the service. Make sure you understand the cost structure of any wallet you're considering before getting started.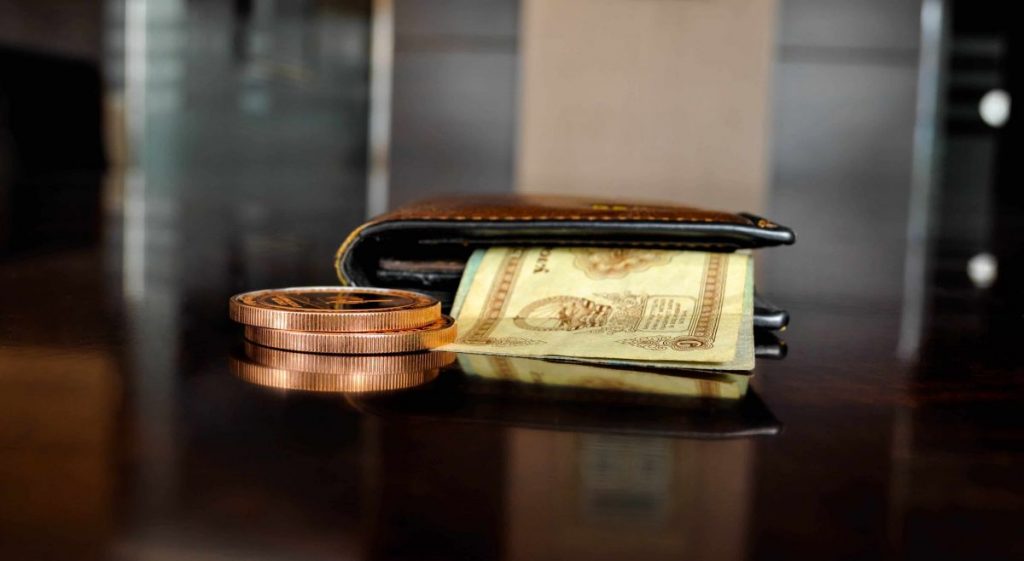 By taking the time to research and compare different wallets, you can choose one that best suits your requirements and budget. With the right wallet in hand, you'll be ready to start using cryptocurrency on your iPhone in 2023.
Pros and Cons crypto wallets for iPhone in 2023
Pros:
Improved Security – with the latest security systems and encryption methods, crypto wallets for iPhone are more secure than ever, offering better protection against hackers and other malicious actors.
Instant Transactions – these wallets make it easier to quickly and securely send and receive money or tokens. Transactions are instantaneous, with no waiting period for confirmation.
Low Transaction Fees – users can expect to pay lower fees than traditional payment methods since there is no central processing fee for cryptocurrency transactions.
Cons:
Lack of Regulations and Oversight – Since crypto wallets for iPhone are not subject to the same regulations as traditional financial institutions, there is less oversight regarding user safety and security. This means users need to be extra careful when using their wallets.
Risk of Theft – Just like with any other type of wallet, crypto wallets can be vulnerable to theft if not properly secured. Users must take steps to protect their wallet and the funds within it from unauthorized access.
Lack of Support – Since cryptocurrencies are still a relatively new technology, there may be less customer support available for users of crypto wallets for iPhones in 2023. This makes it important to research different wallet providers and ensure they offer the necessary support should any issues arise.
FAQs
Is it safe to store cryptocurrency on iPhone wallets?
Yes, most of the crypto wallets for the iPhone in 2023 are highly secure and reliable. All of them use advanced security features such as two-factor authentication, encryption, and biometric authentication, among others. However, it is always advisable to use a trusted wallet from a reliable source.
Which crypto wallets for iPhone offer the best rates?
All of the wallets listed in this article offer competitive fees and exchange rates. However, some may be more beneficial than others depending on the user's specific needs. For example, Coinbase is known to offer competitive rates for buying and selling crypto, while Trust Wallet offers lower fees when sending funds. It is best to compare the features of different wallets before selecting one.
Are there any crypto wallets for iPhones that offer anonymous transactions?
Yes, some of the wallets such as Edge Wallet and Mycelium offer anonymous transactions. However, users should always be wary of potential scams and fraudulent activities when using anonymous wallets. It is best to only use reliable wallets from trusted sources.
Is it possible to store multiple cryptocurrencies in a single crypto wallet for iPhone?
Yes, many crypto wallets for iPhone support storing multiple cryptocurrencies. For example, Coinbase allows users to store several coins such as Bitcoin and Ethereum, while Jaxx Liberty supports over 80 cryptocurrencies. It is best to check the list of supported coins before selecting a wallet.
Are crypto wallets for iPhones free?
Yes, most crypto wallets for iPhone are free to download and use. However, some wallets may require users to pay a small fee when sending or receiving funds. It is best to check the fees of different wallets before selecting one.
Do crypto wallets for iPhone offer customer support?
Yes, most crypto wallets for iPhone offer excellent customer support. Most of them provide 24/7 customer service through online chat, email, and telephone. Users can also access FAQs and troubleshooting guides on the wallet's website.
What are the risks associated with using crypto wallets for iPhones?
The main risk associated with using crypto wallets for iPhones is the possibility of security breaches. Wallet providers may be vulnerable to hacking, so users should always make sure they use a highly secure wallet with two-factor authentication and other advanced features. Additionally, users must ensure that their devices are protected from malware and viruses.
What happens if I lose my crypto wallet for my iPhone?
If you lose your crypto wallet for your iPhone, there is a chance that you may be unable to recover your funds. Most wallets allow users to back up their private keys and access codes, so it is important to make sure these are stored securely. Additionally, some wallets have recovery features that allow users to recover their funds if they lose their private keys.
What are the benefits of using crypto wallets for iPhones?
Crypto wallets for iPhone offer a range of advantages, including convenience, security, and low fees. Most wallets are easy to use and allow users to send and receive funds quickly. They also provide advanced security features to protect users' funds. Additionally, many wallets offer competitive fees when making transactions.
Conclusion
This list of the top 10 contains some of the most user-friendly, secure, and reliable wallets the market has to offer. Whether you're looking for a multi-currency wallet or one that specializes in a specific cryptocurrency, there is an option for you. With excellent features, like two-factor authentication, a built-in exchange, and customer support, each one of these wallets will ensure that your digital assets are kept safe and secure at all times. No matter which crypto wallet you choose from this list, you can rest assured that your funds will be guarded with the utmost safety.
Related articles
Disclaimer
Any data, text, or other content on this page is provided as general market information and not as investment advice. Past performance is not necessarily an indicator of future results.