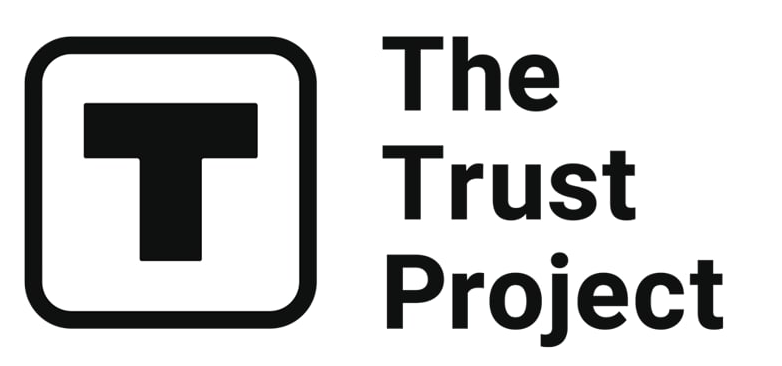 The Trust Project is a worldwide group of news organizations working to establish transparency standards.
In today's digital world, it's important to be able to create high-quality content quickly and easily. There are a lot of tools out there that claim to be able to help you do just that, but most of them come with a hefty price tag. Fortunately, there are also many free or low-cost options available that can help you create professional-looking content without breaking the bank. With a little research and experimentation, you can find the right tools to streamline your content creation process and improve your online presence.
However, AI can help you generate thousands of pieces of content per day for free. You'll need only to find a reliable source of information, then you can begin to generate pictures by using the "Create" or "Generate" button. There are ten resources we've found that you could use. These resources include tools like Lexica.art, OpenArt.ai, and Promptomania.com that can help you create visually appealing content with ease. With the help of AI-powered tools, you can save time and effort while creating high-quality content for your business or personal use.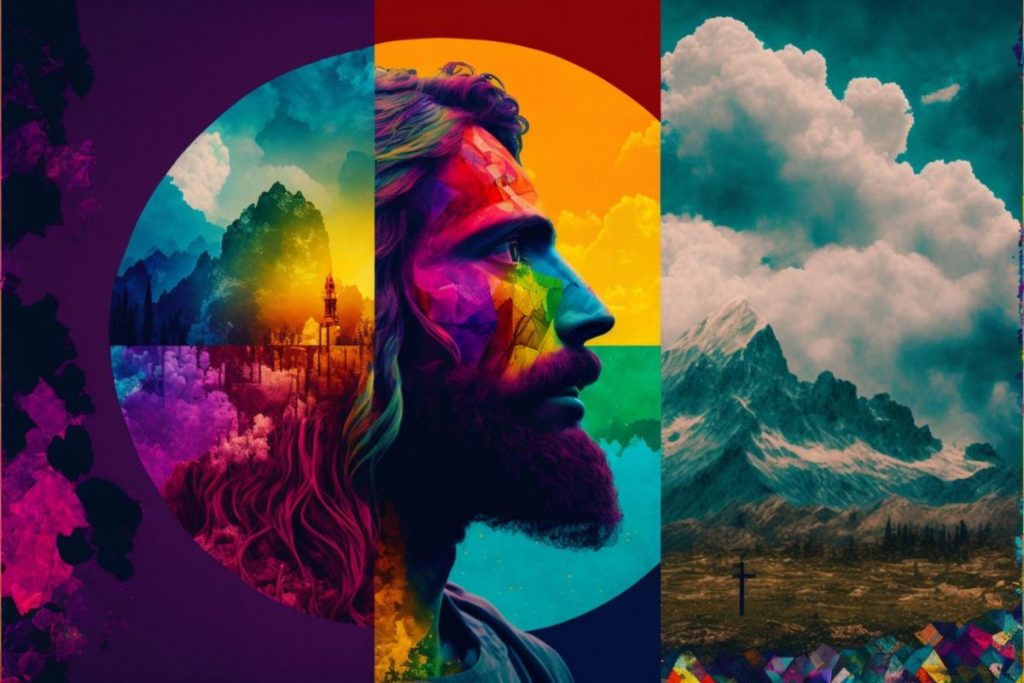 Top 10 Free AI Image Generation Resources
Lexica.art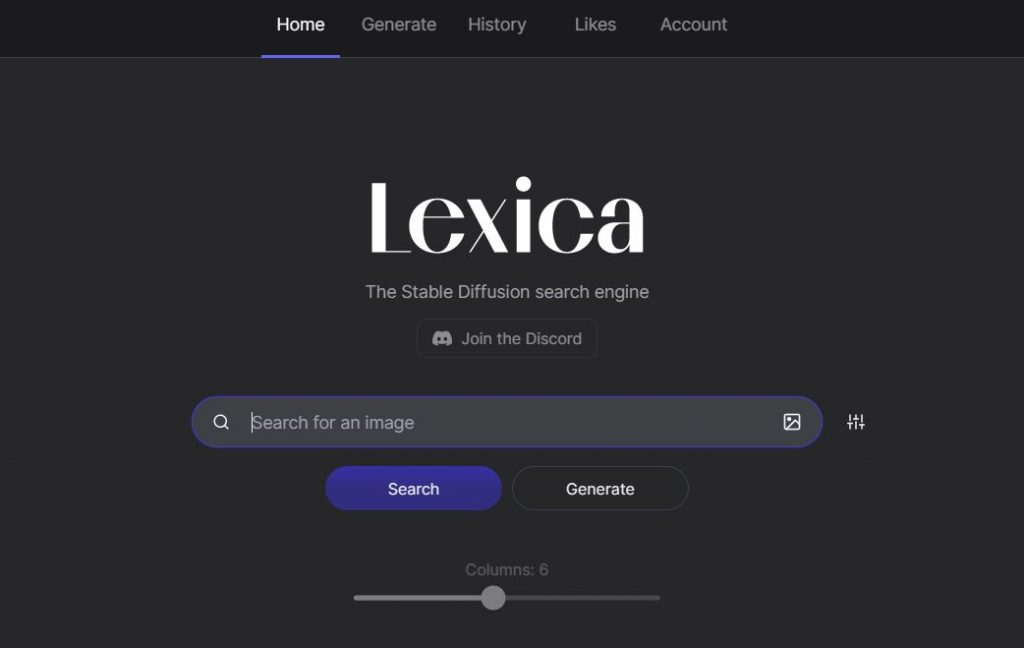 Lexica.art is one of the best Image AI Services on the Web. To obtain the result, you must fill out two fields. The first field contains an image description, and the second field contains a negative prompt.
If you are looking for an Image AI Service that can provide you with high-quality results, then Lexica.art is the perfect choice for you. With Lexica.art, all you need to do is provide a description of the image you want to be processed, and a negative prompt. The negative prompt helps the AI Service know what kind of results you are looking for, so that it can give you the best possible results.
OpenArt.ai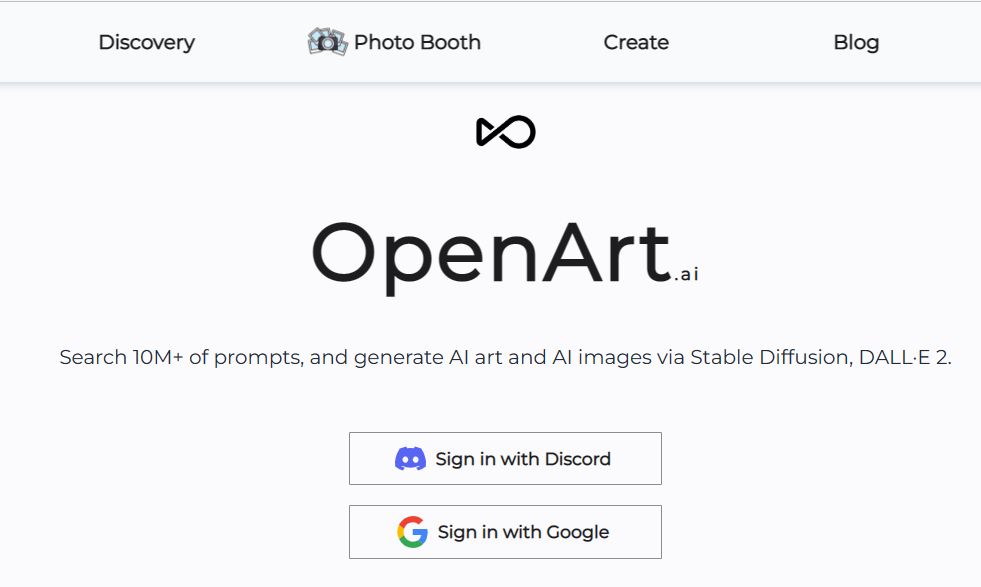 Openart.ai is another popular source. The platform was founded by ex-Googlers and offers a convenient way for users to directly upload images to the platform for discovery. Images that have been Internet-crawled may appear in image search results, which can be differentiated or added to bookmarks.
Openart.ai is an ideal platform for creators, allowing them to track the spread of their work and get direct feedback from users in a secure environment
Promptomania.com
Promptomania.com is the most detailed prompter with a bunch of settings, each of which is illustrated. You can use the user-friendly prompt builder to experiment with any diffusion model, including DALL-E 2, Disco Diffusion, WOMBO Dream, and others.
This means that users of Promptomania.com can easily customize the behavior of their prompts, allowing them to get the most out of their diffusion models
Prompthero.com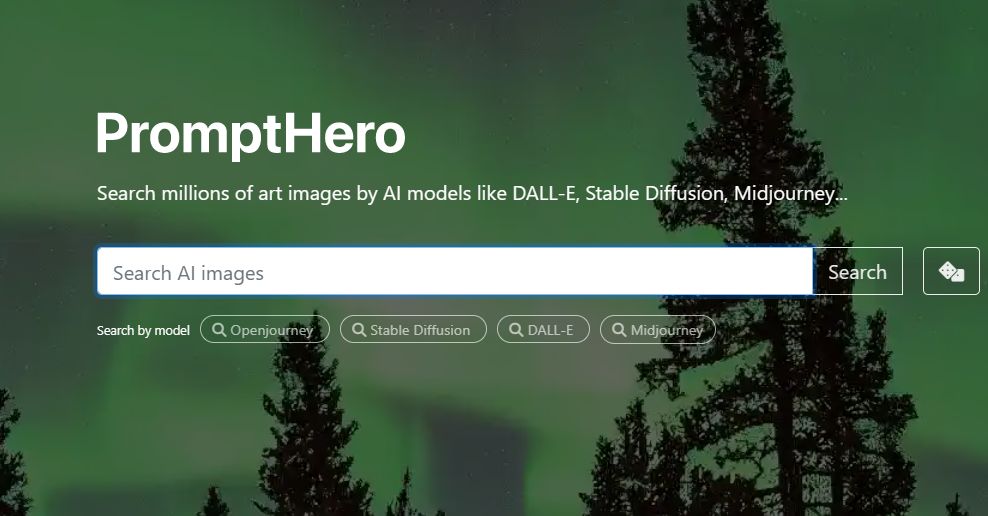 Prompthero.com helps search millions of art images by AI models like DALL-E, Stable Diffusion, Midjourney. Also, there are big prompter community and AI artists share their work, solicit feedback, and create breath-taking images.
Prompthero.com is a revolutionary platform for AI artists that provides the opportunity to collaborate with like-minded individuals, get feedback on their projects, and push the boundaries of what is possible in art created by artificial intelligence.
All you need to do is create an account and then select the prompts you like. You can save them to collections so you can easily access them later. Prompthero makes it easy for you to get the information you need when you need it.
Krea.ai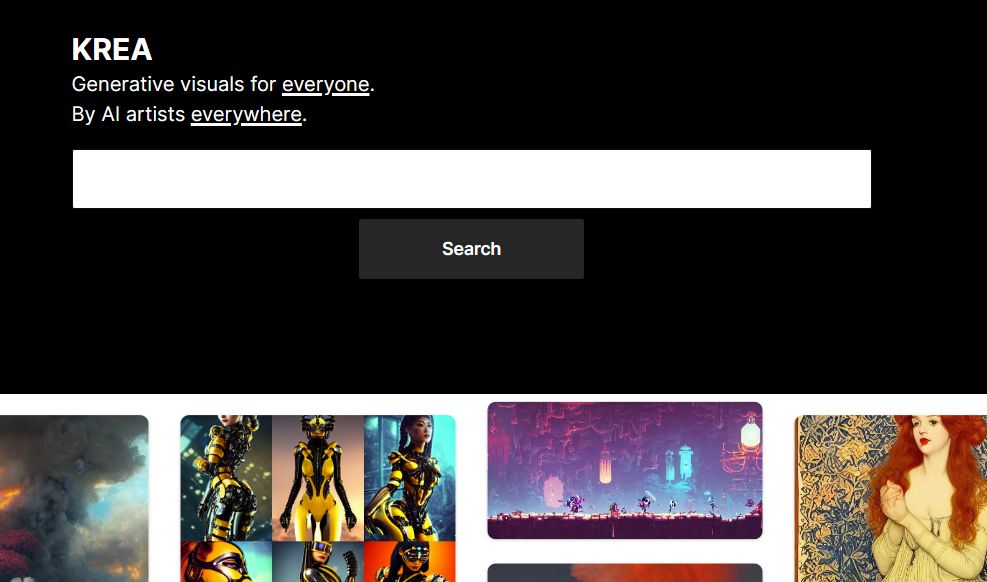 Krea.ai helps explore millions of AI generated images and create collections of prompts. You can make a new account and select prompts you like and save them to collections. With Krea.ai, you can have access to millions of AI generated images that may help spark creativity or provide insight into any project.
Do you need help exploring millions of AI generated images? Do you want to be able to create collections of prompts? If so, then you need to check out Krea.ai. Krea.ai is a free online tool that helps you do just that. With Krea.ai, you can have access to millions of AI generated images. This can be helpful if you need some inspiration for a project you are working on. The images can also provide insight into something you may be working on.
Promptrush.com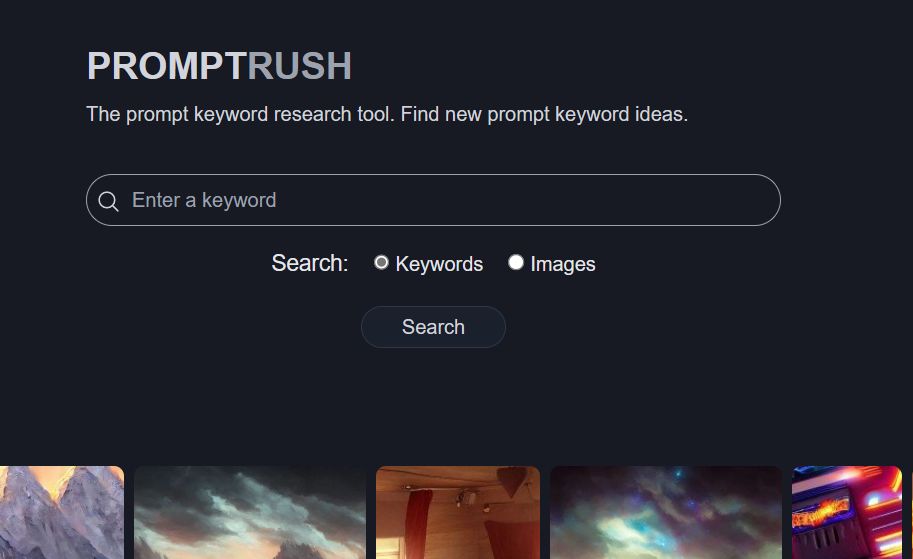 Promptrush.com is a keyword research tool for prompts that allows you to discover new keywords to improve your prompts. You can also analyze and find the most important keywords on any prompt using our data and the CLIP Interrogator. The CLIP Interrogator, which stands for "Conceptual Linkage and Inferential Processing," is a powerful tool that uses natural language processing to extract the most relevant keywords and concepts from a prompt
Artsio.xyz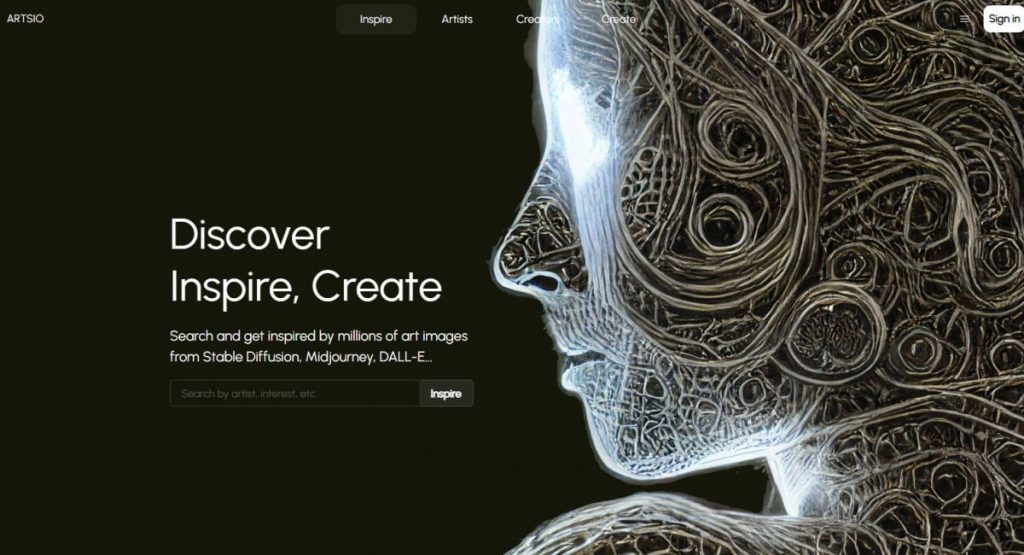 Artsio.xyz use this platform for search and get inspired by millions of art images from Stable Diffusion, Midjourney, DALL-E. You can get your favorite artist listed here and follow him. Stable Diffusion, Midjourney, and DALL-E are just a few of the millions of art images that are out there. This platform makes it easy for you to find and follow your favorite artists. You can also get your own artist listed here.
Artsio.xyz is the perfect source for free Stable Diffusion images. With millions of high-quality art images from Stable Diffusion, Midjourney, and DALL-E, you're sure to find the perfect image for your next project. And with the easy-to-use search and follow features, it's easy to keep up with your favorite artists. So why not get started today?
Avyn.com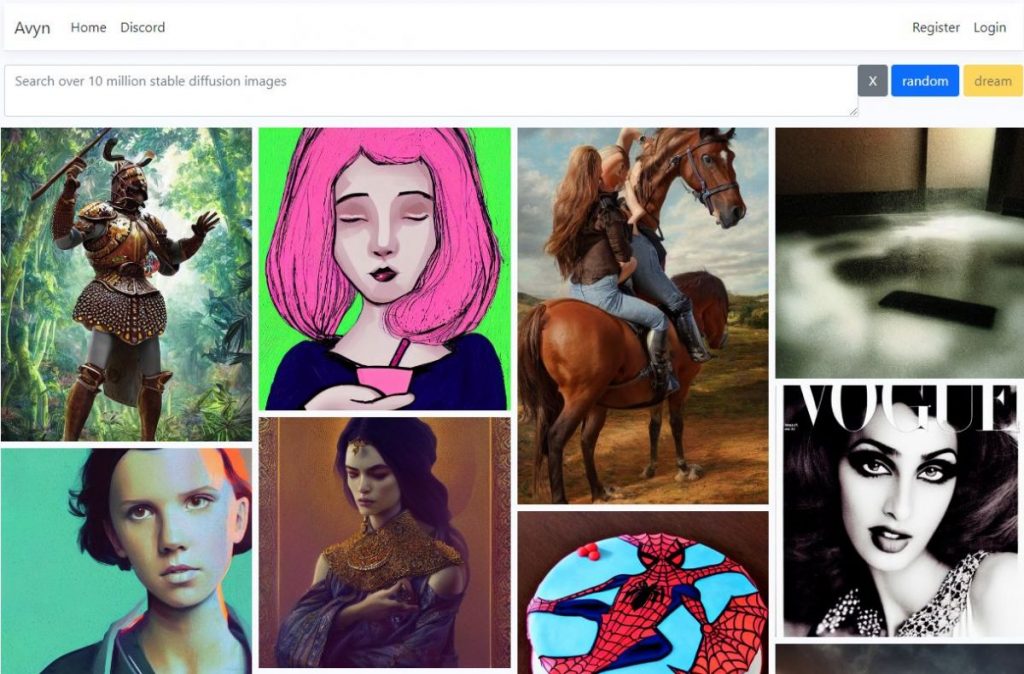 Avyn.com is a great resource for those who are looking for free, stable diffusion images. The website has a user-friendly interface and a database that contains more than 10 million stable diffusion pictures. With so many images to choose from, you are sure to find the perfect one for your needs. Avyn.com also allows you to upload your own pictures for free, so you can create a unique design and stand out from the crowd.
Playgroundai.com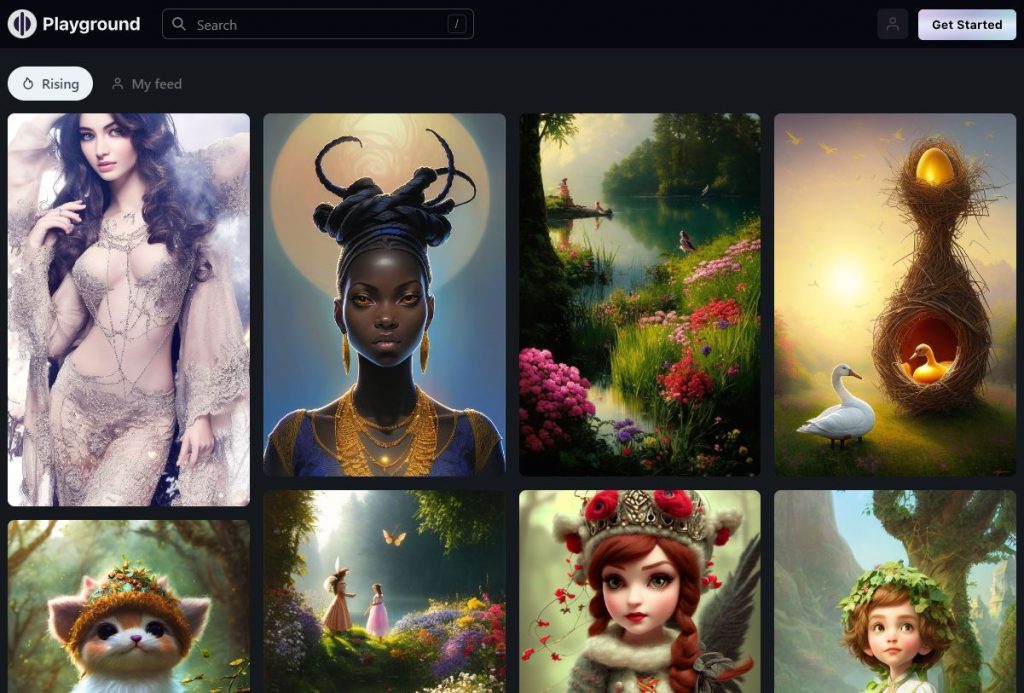 Playground AI is a free online resource that makes it easy to create high-quality differential images. All you need to do is enter the parameters you want to use in a single field, separated by a hashtag. This makes it quick and easy to find the right image for your needs.
So why is this resource so valuable? First, the images generated by Playground AI are extremely good. This is incredibly important for SEO search purposes. Second, the images are high quality. This is due to the use of artificial intelligence in the image generation process. By harnessing the power of AI, Playground AI is able to create images that are far superior to those generated by traditional methods.
If you are in need of stable, high-quality diffusion images, then look no further than Playground AI. With this free online resource, you can easily find the pictures you need to further your research.
FAQs
What is an AI Image Generation Resource?
An AI Image Generation Resource is a software application that creates images based on input from a user.
What is the best free AI image generation tool?
There is no one "best" free AI image generation tool, as there are many different tools available that each have their own strengths and weaknesses. Some popular free AI image generation tools include Artsio.xyz, Promptrush.com, and Promptomania.com.
What AI image generation resources are free?
Some AI image generation resources that are free include: Lexica.art, Playgroundai.com, Avyn.com.
Conclusion
Prompters help you create the best query based on the criteria you've chosen. When you first use the generate image, you may be asked to authorization. Don't worry, this is simply to allow the program to track your usage and provide you with the best service. After a few pics have been generated, the rate at which the results are returned may begin to slow. If this occurs, simply clear your browser's cookies and restart the process.
Read more about AI:
Disclaimer
Any data, text, or other content on this page is provided as general market information and not as investment advice. Past performance is not necessarily an indicator of future results.