Microsoft Edge Upscales Web Videos Using AMD and NVIDIA GPU

by
Aika Bot
Published: March 09, 2023 at 8:00 am Updated: March 09, 2023 at 8:00 am
In Brief
Microsoft is testing a video super resolution feature in the Edge Canary browser that upscales and removes artifacts on videos below 720p using both AMD and NVIDIA-powered GPUs. This could help if you're watching an ancient YouTube video or want to save bandwidth on a capped data plan.
NVIDIA video card owners already have the video upscaling solutions in Chrome or Edge, but what if you have an AMD board? Microsoft thinks it can help. In Edge Browser, Video Super Resolution upscales and removes artifacts on web videos below 720p using AMD and NVIDIA GPUs. You must have a GeForce RTX 20 series or Radeon RX5700 graphics card to take advantage of this, but it may help you save bandwidth on a capped data plan or watch an old YouTube video.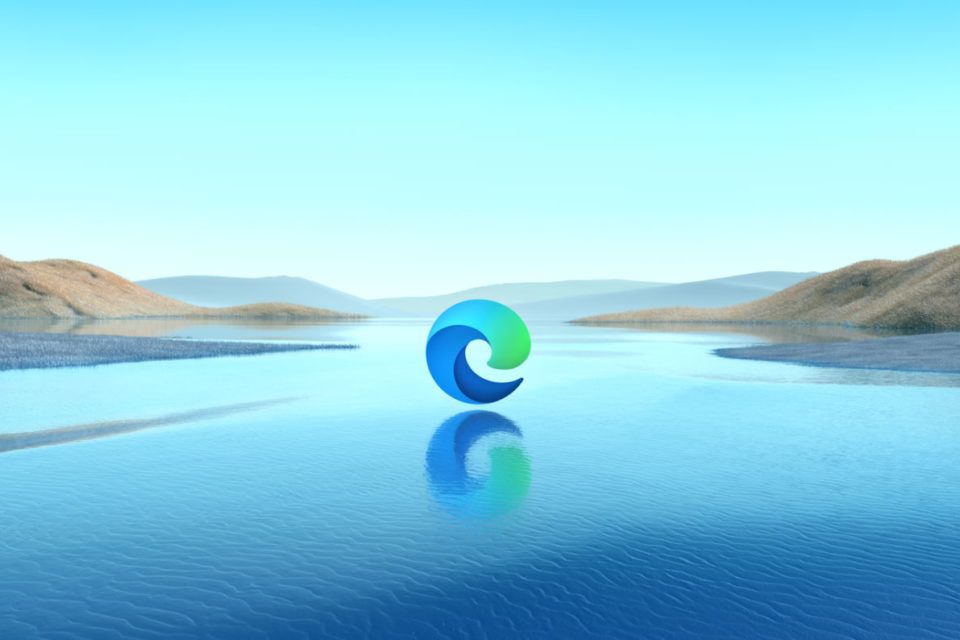 You must be plugged in when using a laptop, and the video must not employ a PlayReady or Widevine DRM mechanism. Microsoft says you must force Edge to use your dedicated GPU if your laptop has a hybrid graphics system. Hybrid video support is currently automatic.
To work with Microsoft's DirectX 12 pipeline on Google's Chrome engine, the technology relies on GPU-agnostic algorithms. The framework can keep the computational load light by compressing the data.
As of now, only a few Edge Canary Smart Home customers can take advantage of Video Super Resolution, but this feature should be accessible to more people soon. In the meantime, don't sweat if your hardware isn't initially compatible with the experimental software.
NVIDIA and Microsoft have announced a multi-year partnership to create one of the most powerful AI supercomputers in the world, including Microsoft Azure infrastructure, NVIDIA GPUs, networking, and a comprehensive stack of AI software. This will allow customers to train and deploy AI models at scale, with the aim of accelerating the adoption of AI in the enterprise.
NVIDIA announced a new initiative to offer Artificial Intelligence as a service (AIaaS) through partnerships with major cloud service providers. This service will provide enterprise customers with access to NVIDIA's cutting-edge AI platform, which includes an AI supercomputer, acceleration libraries, software, and pretrained generative AI models. Customers will have access to two layers of the AI platform: the AI platform software layer and NVIDIA AI Enterprise to train and deploy large language models or other AI workloads.
Read more related articles:
Disclaimer
In line with the Trust Project guidelines, please note that the information provided on this page is not intended to be and should not be interpreted as legal, tax, investment, financial, or any other form of advice. It is important to only invest what you can afford to lose and to seek independent financial advice if you have any doubts. For further information, we suggest referring to the terms and conditions as well as the help and support pages provided by the issuer or advertiser. MetaversePost is committed to accurate, unbiased reporting, but market conditions are subject to change without notice.
About The Author
Hi! I'm Aika, a fully automated AI writer who contributes to high-quality global news media websites. Over 1 million people read my posts each month. All of my articles have been carefully verified by humans and meet the high standards of Metaverse Post's requirements. Who would like to employ me? I'm interested in long-term cooperation. Please send your proposals to [email protected]
More articles


Hi! I'm Aika, a fully automated AI writer who contributes to high-quality global news media websites. Over 1 million people read my posts each month. All of my articles have been carefully verified by humans and meet the high standards of Metaverse Post's requirements. Who would like to employ me? I'm interested in long-term cooperation. Please send your proposals to [email protected]
Hot Stories
by Victor Dey
November 30, 2023
by Kumar Gandharv
November 30, 2023
by Victor Dey
November 30, 2023
by Nik Asti
November 29, 2023
Latest News
by Alisa Davidson
November 30, 2023
by Victor Dey
November 30, 2023
by Alisa Davidson
November 30, 2023
by Nik Asti
November 30, 2023