In Brief
Microsoft is bringing ads to its own AI-powered chatbot, Bing Chat.
The company wants to share revenue with publishers whose content contributed to the chat response.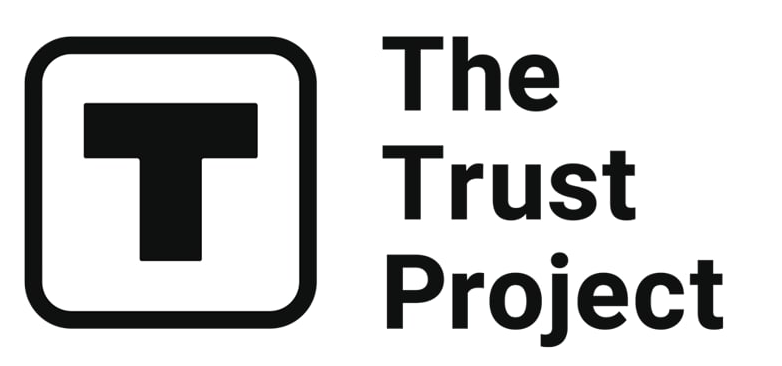 The Trust Project is a worldwide group of news organizations working to establish transparency standards.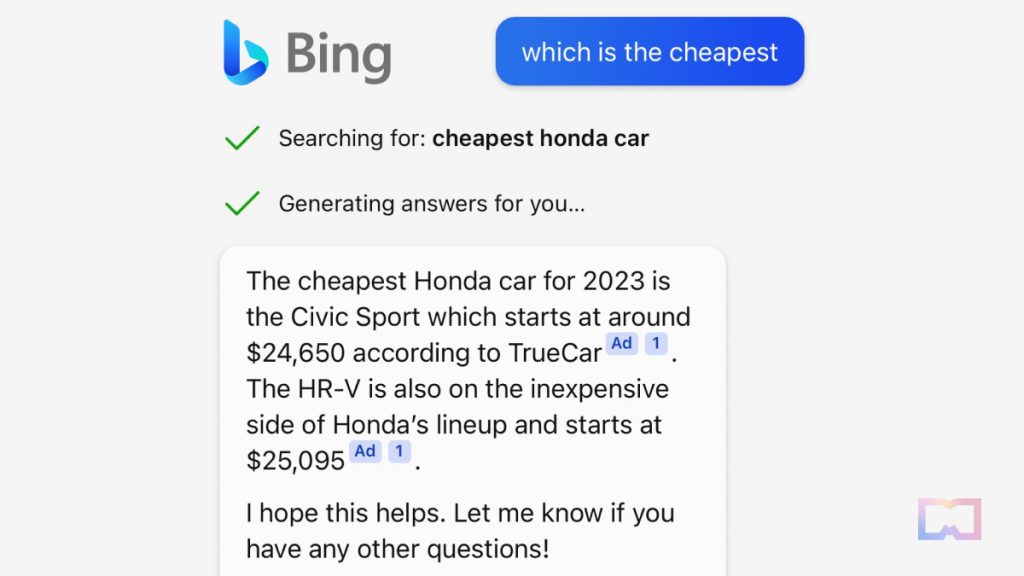 Microsoft is looking at bringing ads into its AI-powered chatbot, Bing Chat, as the tech giant hopes to pioneer the future of advertising in this new medium.
In a blog post published on Wednesday, Yusuf Mehdi, Microsoft's corporate vice president & consumer chief marketing officer wrote that the new Bing Chat – which has seen more than 100 million chats – is driving increased usage and engagement, raising questions about what this might mean for content publishers in terms of traffic.
Mehdi laid out two of Microsoft's goals for Bing:
To drive more traffic to publishers with Bing's new capabilities, and
Increase revenue for publishers. Microsoft aims to do that through new features like chat and answers and pioneer the future of advertising in these new mediums.
Bing Chat already drives traffic to publishers by including citations in the chat response that are linked to sources as well as citations below the chat results to "learn more" with links to additional sources. Microsoft is now taking that a step further by embedding ads as citations to share the ad revenue with partners whose content contributed to the chat response.
While this move raises concerns about how the responses with ad citations can be manipulated by advertisers, it also represents a small victory for publishers whose content is regurgitated by Large Language Models without credit. For instance, ChatGPT doesn't cite sources or share revenue with publishers who contributed content to its output.
The company is also exploring additional capabilities for publishers, including its more than 7,500 Microsoft Start (a mobile app that pulls news headlines and articles curated by MSN editors) partner brands. Some early ideas the company is exploring include:
An expanded hover experience where hovering over a link from a publisher will display more links from that publisher in order to drive traffic to their website.
A rich caption of Microsoft Start licensed content next to the chat answer, which helps to drive more user engagement with the content on Microsoft Start where Microsoft shares the ad revenue with the partner.
"We recently met with some of our partners to begin exploring ideas and to get feedback on how we can continue to distribute content in a way that is meaningful in traffic and revenue for our partners," Mehdi wrote in the blog post.
On a Feb 7 conference call with analysts, Phil Ockenden, finance chief for the company's Windows, devices and search divisions said that every 1% Microsoft gains in search advertising represents an opportunity of $2 billion in revenue. However, it remains to be seen how much revenue the platform will generate from ads and whether users will be receptive to ads in Bing Chat.
Read more:
Disclaimer
Any data, text, or other content on this page is provided as general market information and not as investment advice. Past performance is not necessarily an indicator of future results.