Is the Metaverse Second Life with better graphics?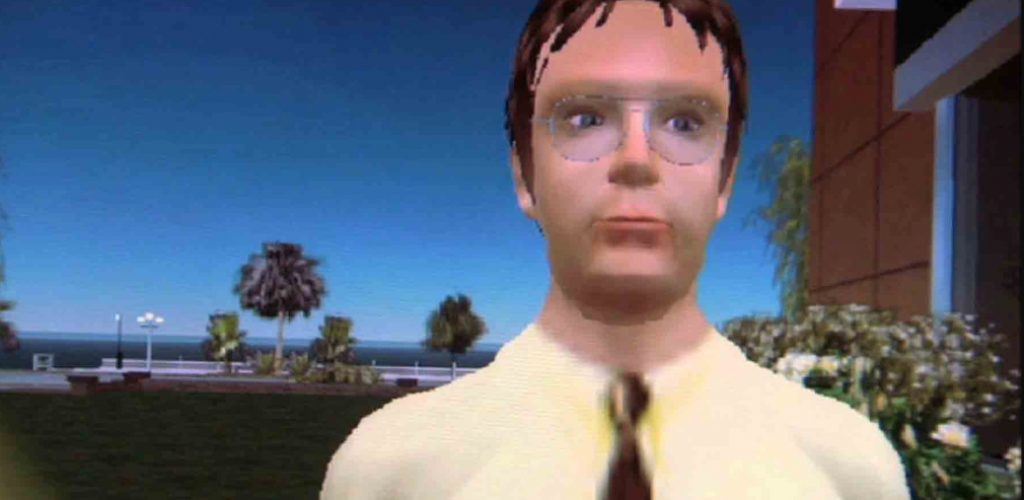 Let's answer the question right away: No, the Metaverse isn't Second Life with better graphics. Not exactly, anyway. If you look through newspapers published as far back as 30 years ago, you can find the phrase "Metaverse." Not just in reviews of sci-fi author Neal Stephenson's book Snow Crash, which coined the term in 1992, but in early experiments inventing an online environment that sounds exactly like, well, the Metaverse.
The first Metaverse
Read the following. You probably won't be able to guess when it was written:
The Metaverse has a central business district, where [Texas entrepreneur Steve] Jackson hopes businesses will set up virtual offices. Wired [magazine] is building an office there that could take subscriptions or let readers gather to discuss stories … Metaverse visitors will be charged $10 for 80 hours a month.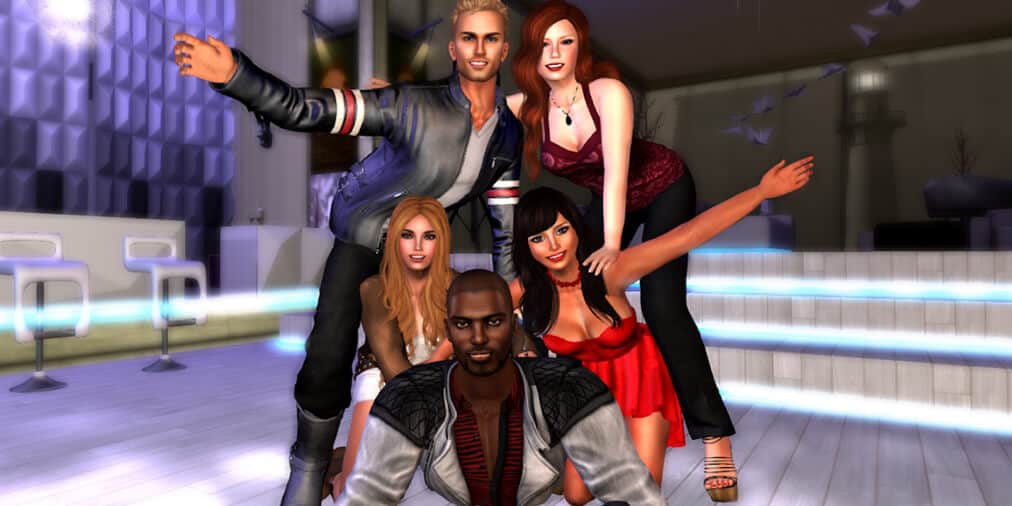 The quote is from a Newsday article syndicated in newspapers nationwide in December 1993. It isn't clear what happened to the project, but it evidently didn't take off the way its creators anticipated.
A multi-user environment
Second Life, which was launched ten years after that Newsday article was published in 2003, never really went away. But it probably reached the peak of its fame with a plotline featuring fan-favorite character Dwight Schrute (Rainn Wilson) in NBC's hit sitcom The Office in 2007. As depicted on the show, it certainly looks forward to what the Metaverse is like today. Here's how Rainn Wilson (as Dwight) described it: "Second Life is not a game. It is a multi-user virtual environment. It doesn't have points or scores. It doesn't have winners or losers."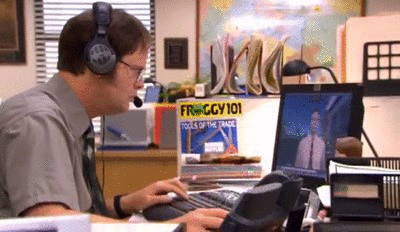 That's true for many destinations within the Metaverse now. For example, visitors to spaces in Decentraland can choose any number of methods of getting around, from walking to riding elevators to, just like Dwight Schrute's Second Life avatar, flight. The graphics have improved greatly in the resolution and fluidity of motion and many Metaverse spaces incorporate cartoonish, gamelike environments, but it's still a multi-user virtual environment and you can explore Metaverse destinations to your heart's content without ever playing a single game.
Second 'Second Life'
If Second Life creator Philip Rosedale is to be believed, it may be that the ideas which led to his Linden Labs creating the space did predate Stephenson's novel. Five years ago, the Financial Times reported that in 1992, then-24-year-old Rosedale "had been daydreaming about virtual reality (VR) for years." So, "when he read Snow Crash — a dystopian futuristic novel by Neal Stephenson about a computer virus infecting human minds — he became 'convinced it was possible.'"
It seems that Snow Crash's vision of the Metaverse crystallized concepts and ideas that had been swirling in Rosedale's mind for years, ultimately leading to his company creating Second Life.
The fact is, it's hard to pin down what truly came first. It's clear, however, that Neal Stephenson's novel played a key role in inspiring various virtual destinations, apparently beginning just a year after the book was published.
It might be fair to say that Second Life was the first evolution of the digital Metaverse, given Rosedale's admission that the book played a part in how he conceived of his creation.
If that's the case then, what could we call Mark Zuckerberg's concept of the Metaverse, which the Facebook founder introduced in the fall of 2021 when he announced his company's name change to Meta?
We probably shouldn't look to The Office for inspiration. In the same episode featuring Second Life, Dwight's nemesis Jim Halpert (John Krasinski) tells viewers about his observations of his co-worker's online presence, saying, "He's on it all the time."
"So much so," Jim continues, "that his little guy here has created his own world. It's called Second Second Life, for those people who want to be removed even further from reality."
Read related posts:
Disclaimer
In line with the Trust Project guidelines, please note that the information provided on this page is not intended to be and should not be interpreted as legal, tax, investment, financial, or any other form of advice. It is important to only invest what you can afford to lose and to seek independent financial advice if you have any doubts. For further information, we suggest referring to the terms and conditions as well as the help and support pages provided by the issuer or advertiser. MetaversePost is committed to accurate, unbiased reporting, but market conditions are subject to change without notice.
About The Author
Managing editor, mpost.io. Former Deputy Digital Editor, Maxim magazine. Bylines in Observer, Inside Hook, Android Police, Motherboard. Author of official "Better Call Saul" tie-ins "Don't Go to Jail," and "Get off the Grid."
More articles


Managing editor, mpost.io. Former Deputy Digital Editor, Maxim magazine. Bylines in Observer, Inside Hook, Android Police, Motherboard. Author of official "Better Call Saul" tie-ins "Don't Go to Jail," and "Get off the Grid."
Hot Stories
by Victor Dey
November 30, 2023
by Kumar Gandharv
November 30, 2023
by Victor Dey
November 30, 2023
by Nik Asti
November 29, 2023
Latest News
by Alisa Davidson
November 30, 2023
by Victor Dey
November 30, 2023
by Alisa Davidson
November 30, 2023
by Nik Asti
November 30, 2023