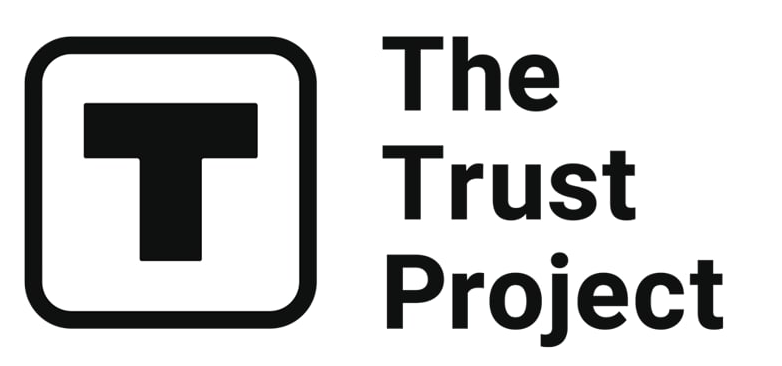 The Trust Project is a worldwide group of news organizations working to establish transparency standards.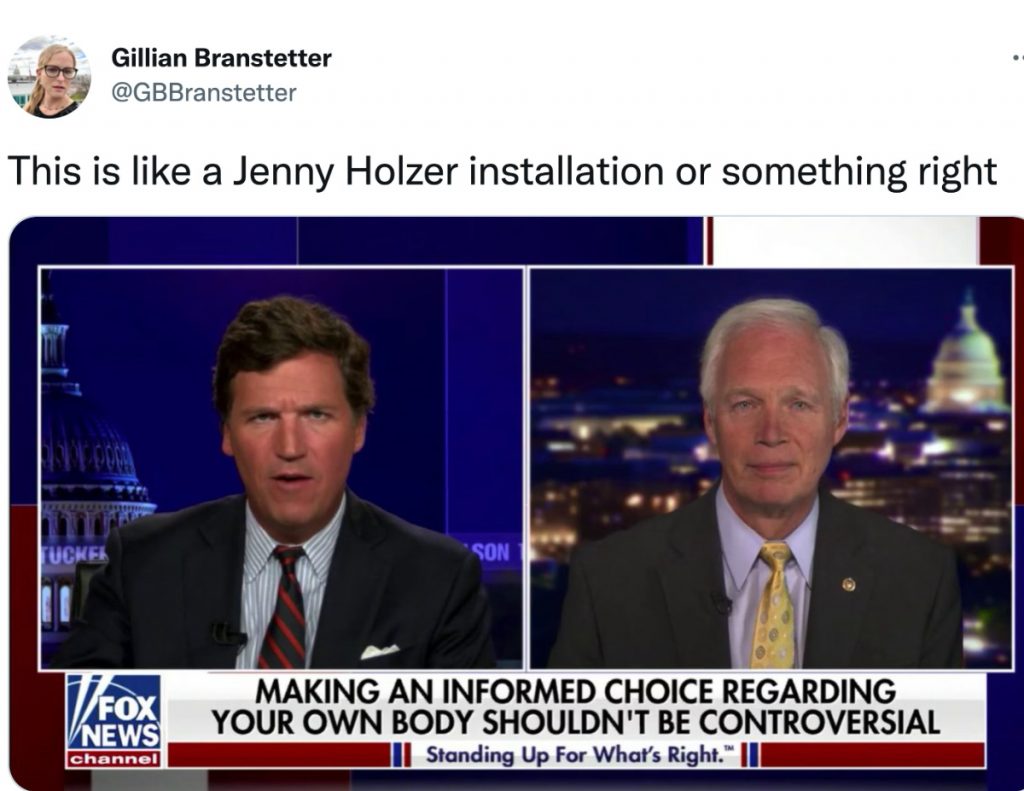 On the heels of the U.S. Supreme Court's overturn yesterday of Roe vs. Wade, a decision that took away federal protections of a woman's right to an abortion, artist Jenny Holzer created an NFT she is auctioning today of a tweet by ACLU staffer Gillian Branstetter to support several health groups.
Branstetter's tweet was a screenshot of a May 11, 2021 "Tucker Carlson Tonight" Chyron stating, "MAKING AN INFORMED CHOICE REGARDING YOUR OWN BODY SHOULDN'T BE CONTROVERSIAL." Branstetter commented that "This is something like a Jenny Holzer installment right."
"The chyron was meant to be read as an anti-vaccine pronouncement, but the words could be a pro-choice statement," the Jenny Holzer Studio said. "The pronouncement called to mind Jenny Holzer's Truisms, such as ABUSE OF POWER COMES AS NO SURPRISE and, perhaps most appropriately, LISTEN WHEN YOUR BODY TALKS. The Truisms, presented as street posters and then on electronic signs, T-shirts, stone benches, and many other media, function like chyrons: they are direct, emphatic, self-important, and full of contradictions. Truisms speak to the anxiety, humor, banality, tragedy, and urgency of modern life. Media strategist Gillian Branstetter was quick to capture and encapsulate the similarities between Carlson's chyron and Holzer's Truisms. Bodily autonomy and self-determination can be fraught, but privacy and health are pillars of the women's reproductive rights movement; the fight over them resulted in the establishment of protection beyond choice."
This work was auctioned as an NFT on Foundation on June 25.
Holzer Studio recommended supporting organizations such as Planned Parenthood, the Center for Reproductive Rights and PAI.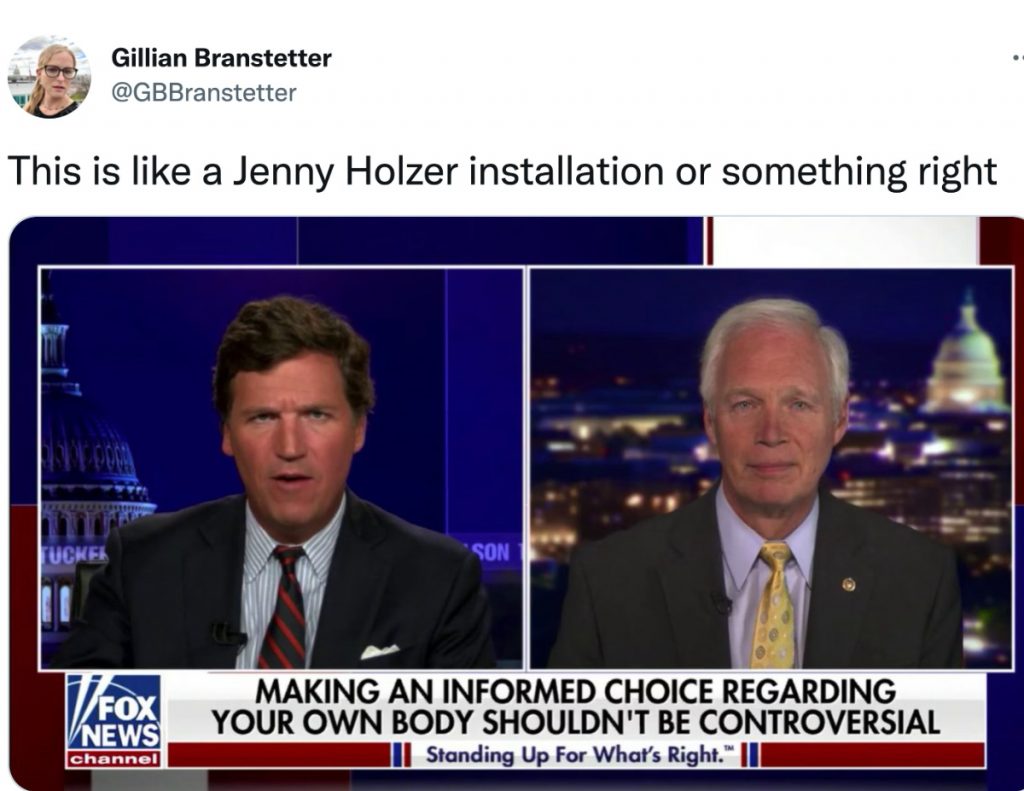 Read related posts:
Disclaimer
Any data, text, or other content on this page is provided as general market information and not as investment advice. Past performance is not necessarily an indicator of future results.