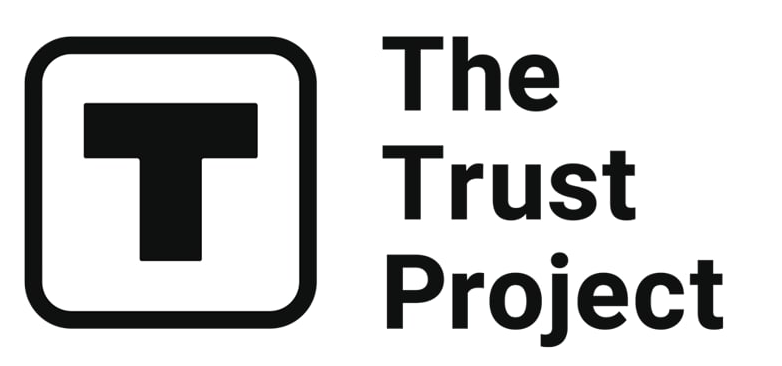 The Trust Project is a worldwide group of news organizations working to establish transparency standards.

Recently, there has been rapid development in VR technologies, and as a result, more and more VR games have begun to appear. As more companies are announcing new VR headsets and major studios are to launch new VR, like the upcoming spinoff of the Horizon series created by Guerrilla Games and Firesprite, VR is becoming more than just a novelty. It is clear that VR games have much more to offer than just that fun experience.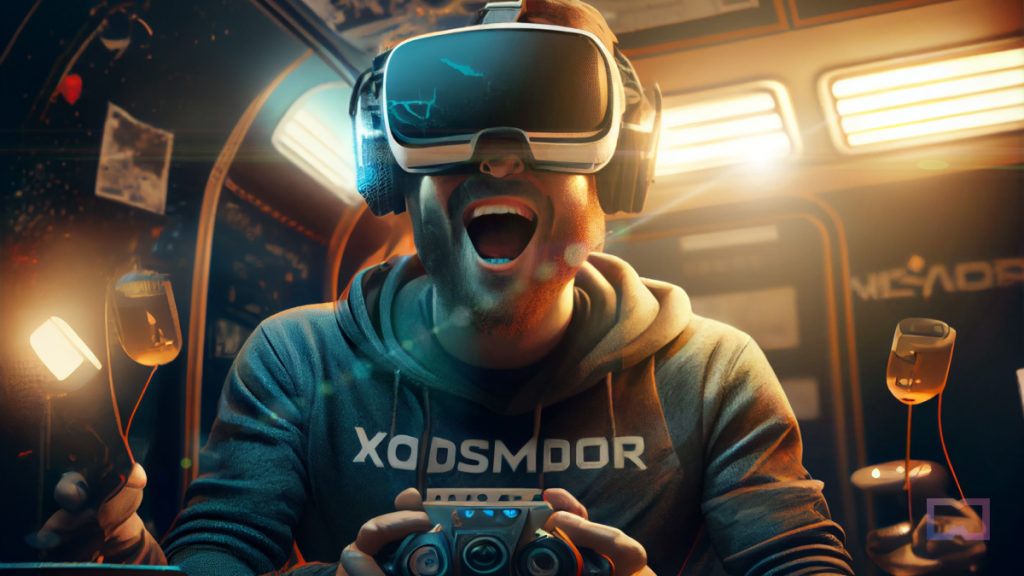 We've had a look at the top 10 best VR games of all time, according to VR game YouTuber ThrillSeeker who picked a wide selection of titles. Whether you're a fan of shooters, card games, or old-fashioned turn-based RPGs, you should find something that will catch your eye. Another cool thing is that ThrillSeeker didn't just look at AAA titles but also small indie games with small-but-dedicated teams behind them. While not every game is a major title like Guerrilla's recently released Horizon Call of the Mountain available on the new PSVR2, there are many hidden gems among the less well-known, small releases that need a shout out.
10. Rumble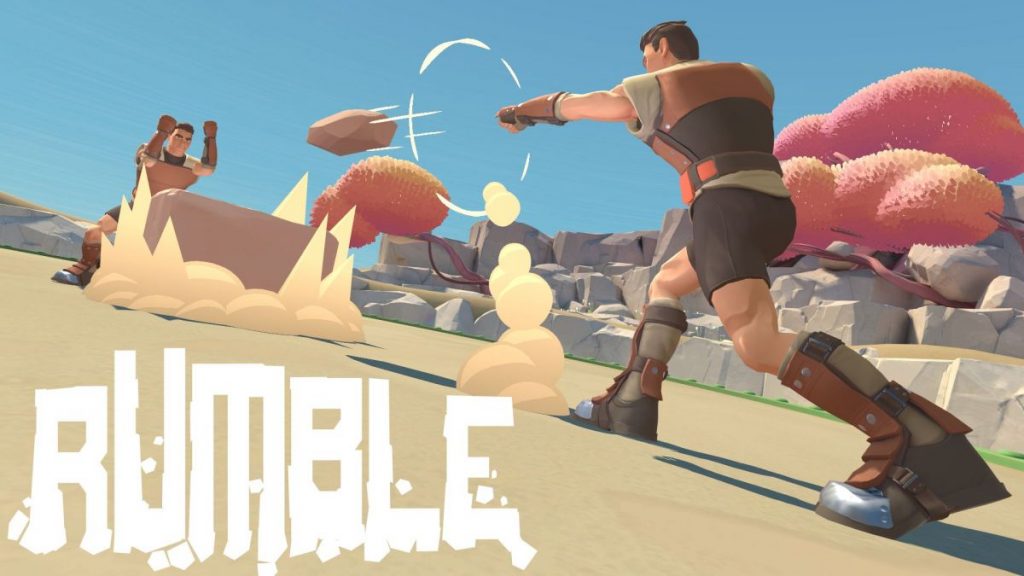 "Rumble" is a VR indie game created by a small Netherlands-based studio Buckethead Entertainment that premiered in September 2022. If you've ever wanted to become an earthbender, now is your chance. This motion-controlled game allows players to control rocks and earth and become martial arts masters. It's quite a difficult game that requires fitness and good eye-hand coordination, so it may be a bit of a workout for a regular player. While a slightly demanding title, ThrillSeeker believes "Rumble" offers a very satisfying experience and rewards players with a sense of accomplishment.
9. Mothergunship: Forge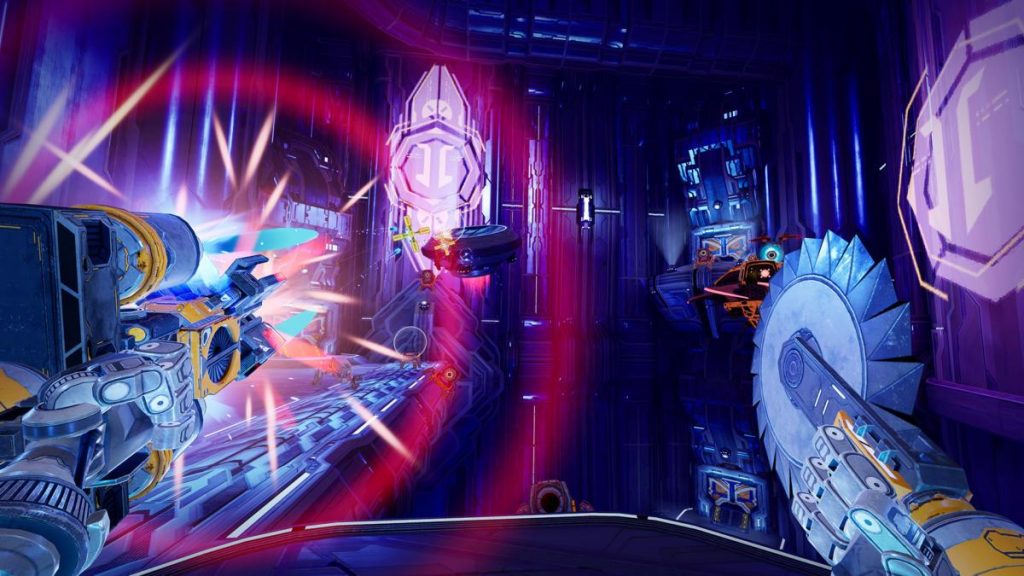 A sequel to the 2018 action game "Mothergunship," "Mothergunship: Forge" is another fairly recent release. The game was created by another indie studio Terrible Posture Games. In this exciting wave shooter, the player assumes the role of a pilot of a futuristic mecha suit.  While shooting at groups of enemies is fun on its own, the most interesting part of the game is the creation of new types of weapons, ThrillSeeker explains. By winning levels, the player receives new weapon parts from which he can create comical and crazy new guns. It's a fun game with intuitive controls, which can be played for hours on end.
8. Shores of Loci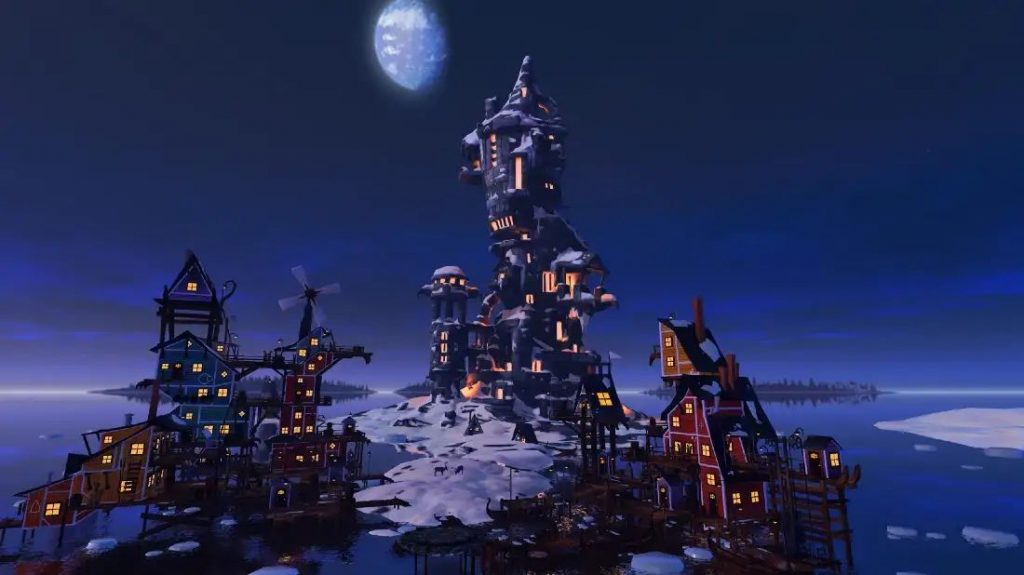 "Shores of Loci" is another 2022 release. Created by MikeTeevee, the game is another independent production. This narrative puzzle game is something unique in the world of VR games. With its stunning visuals and addictive puzzles, it creates a beautiful and serene experience. While many VR games focus on shooting and action, "Shores of Loci" is one of the few more relaxing and calming titles, suitable for everyone.
7. Guardians Frontline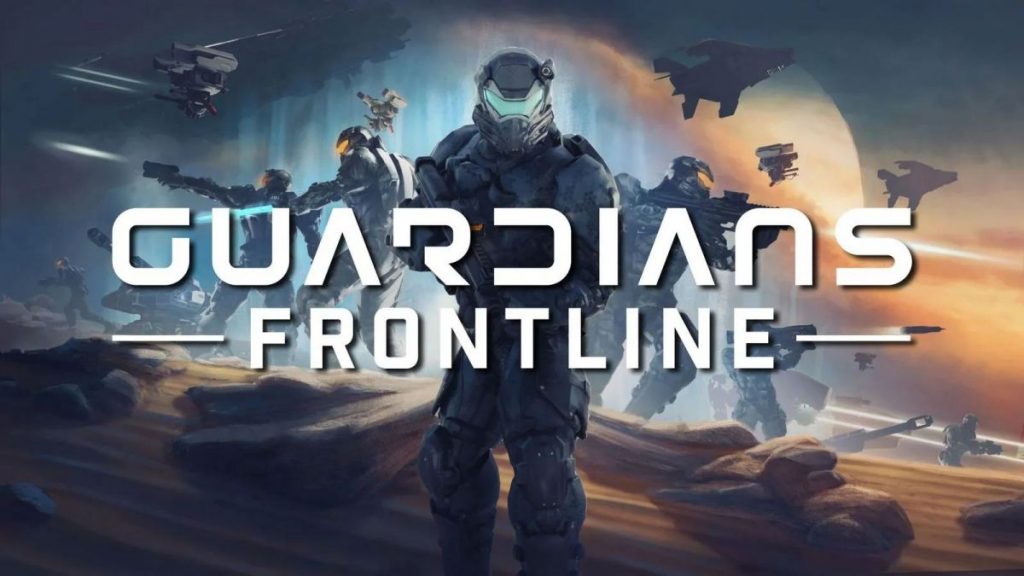 "Guardians Frontline" is an upcoming release scheduled for early 2023. The game, developed by Virtual Age and published by Fast Travel Games, is a delightful mix of a first-person shooter and a real-time strategy game. It allows players to assume the roles of soldiers and generals responsible for eliminating insectoid aliens in an attempt to control a mysterious energy source. It has it all: various kinds of weapons, base building, structural crafting, piloting aircraft and other vehicles, and much more.
6. Arcaxer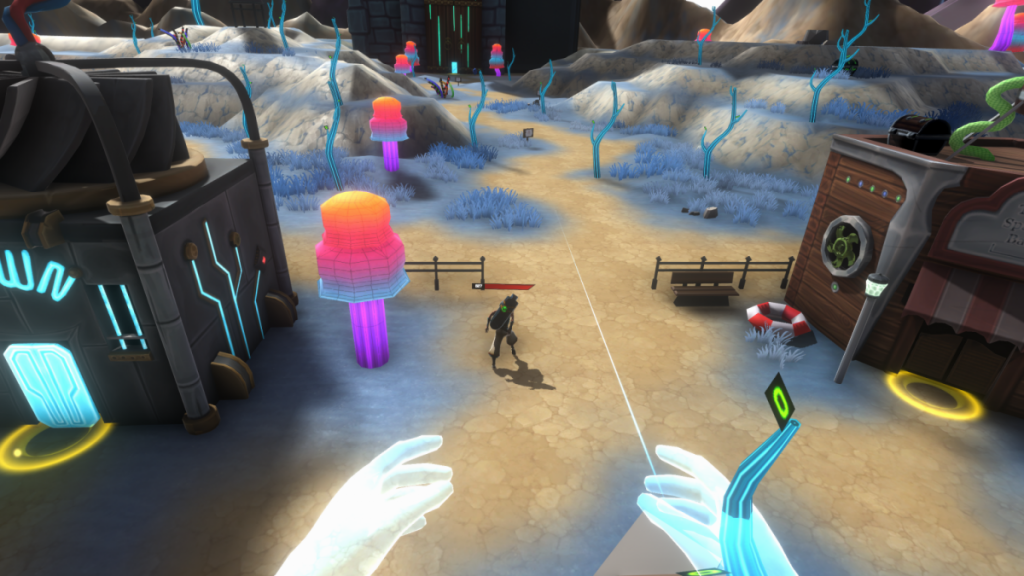 Here we have something a bit unexpected – Overrun Gemes' "Arcaxer" is a turn-based RPG with a VR twist. At first glance, it may seem that the combination of VR and turn-based RPG has no right to work, but "Arcaxer" is a really interesting game. With its addictive, rogue-like gameplay and engaging plot, the game offers a really entertaining experience for everyone, especially for lovers of old-school RPGs.
5. Cards & Tankards

Another unexpected gem. "Cards & Tankards" by Divergent Realities is another independent production on this list. It's a social collectible card game, in fact, one of the first card games available on VR. It creates a unique and immersive experience of playing cards with friends and strangers in the atmosphere of a medieval inn. So, as the game description says, "Grab a drink, invite your friends and ready your deck!" The game is currently available only in the early access version, so while perhaps it is not completely polished just yet, it's an interesting experience, and players can have a say in the direction future game development takes.
4. Sail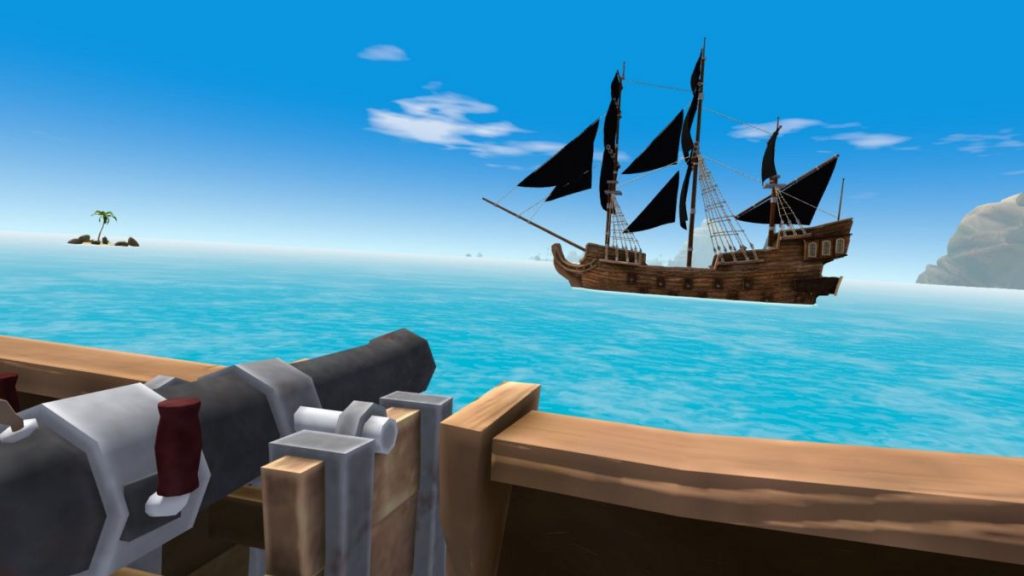 "Sail," developed by Continuum XR and Red Team 19, is a fairly new game released in August 2022. Similar to "The Sea of Thieves," this VR-exclusive game offers an immersive experience for all sea adventure lovers. Although Sail is still in early access, it already offers a lot of fun. Players can traverse the oceans, upgrade their ships, plunder and search for treasure. And this is just the beginning, and the developers plan to add many more attractions, including multiplayer mode.
3. Compound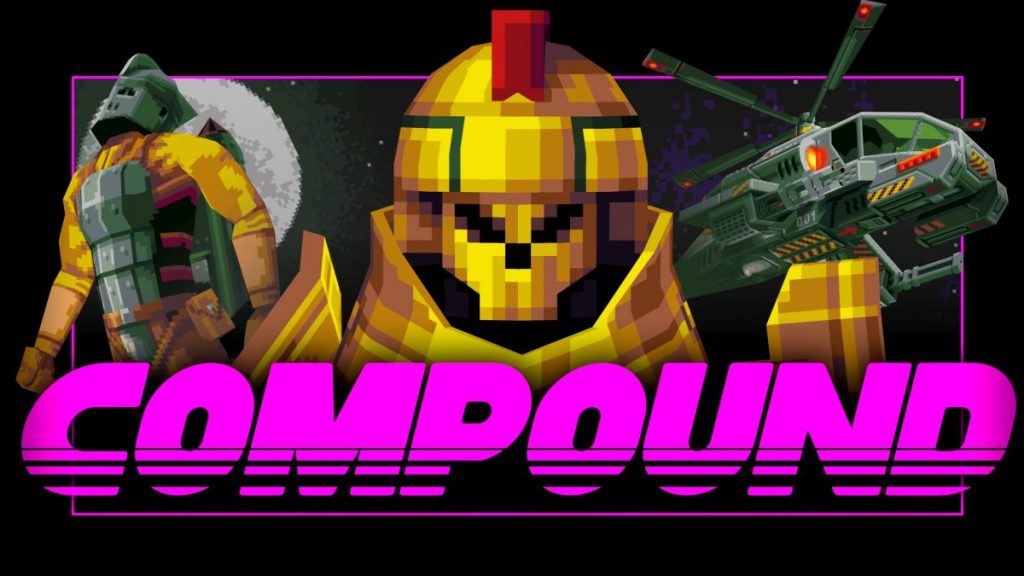 "Compound," developed by Bevan McKechnie and released in July 2022, is a game that can be described as Doom in VR from the 90s. This colorful FPS has everything needed to make it a great entertainment experience – beautiful nostalgic visuals, satisfying gameplay, and pleasant sound effects.
2. Into The Radius
"Into the Radius" is a game developed by CM Games and released in July 2020. In this immersive FPS, the player can assume the role of an explorer in the mysterious Pechorsk zone, filled with secrets and ominous enemies. Into the radius combines elements of survival horror and action game with climatic visuals, a great storyline, and interesting exploration, creating a real gem among VR games.
1. The Last Clockwinder

"The Last Clockwinder" This beautiful puzzle game is a completely unique and amazing experience. Developed by Pontoco, the game is another 2022 release. Playing as the titular clockwinder, the player is on a mission to restore life to the ancient tree by repairing the intricate clock in its trunk. "You find a pair of gloves that allow you to turn anything you do into a looping clockwork automaton," per the game's description. this game offers a captivating story and visuals, but its greatest value lies in the fantastic gameplay and intelligent, addictive puzzles. The last clockwinder is something fresh and special, a beautiful experience only possible with VR technology.
Conclusion
VR games are still getting traction, with major studios starting to release titles available for the new headsets. However, you don't always have to spend a lot of money to play an exciting game. So if you are interested in VR games and want to spend a fan evening or several, you should check out these titles.
Read more:
Disclaimer
Any data, text, or other content on this page is provided as general market information and not as investment advice. Past performance is not necessarily an indicator of future results.