Top 10 AI Deepfake Generators for Photo and Video in 2023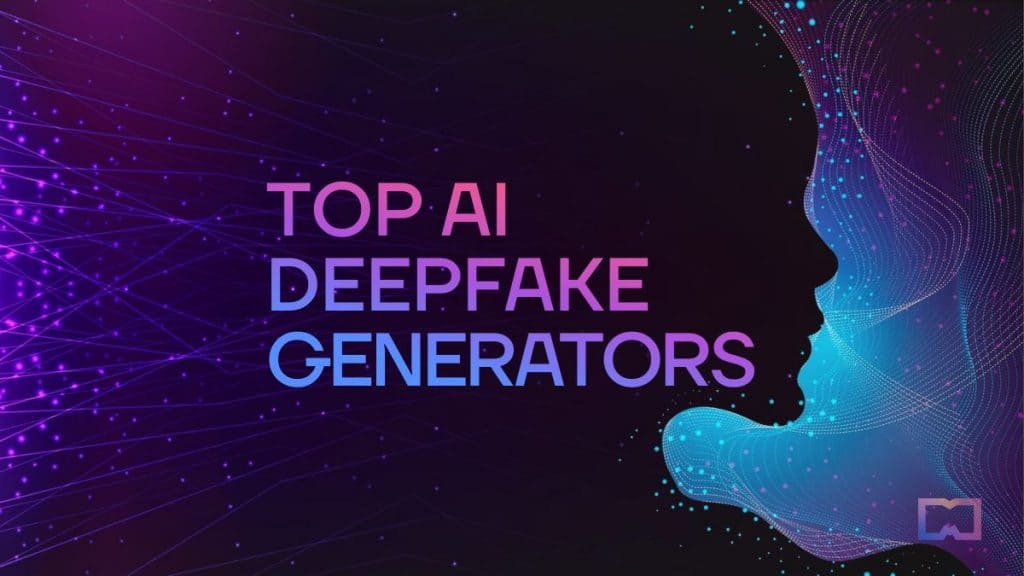 by
Damir Yalalov
Published: September 06, 2023 at 11:47 am Updated: September 06, 2023 at 11:47 am

by
Danil Myakin
Edited and fact-checked: September 06, 2023 at 11:47 am
In Brief
Employing artificial intelligence's prowess, deepfakes allow craftsmen to seamlessly overlay a subject's countenance onto preexistent media, endowing it with verisimilar authenticity.
This phenomenon ushers in novel vistas of ingenuity, encompassing the domains of internet memes, the entertainment sector, the creation of digital alter egos, and beyond.
Deepfakes are not bereft of pitfalls; their utility is fraught with the potential for misuse, ranging from non-consensual dissemination of explicit content to the propagation of deceptive narratives.
We set out on a journey within the confines of this article to present an exclusive ranking of the top 10 deepfake generators accessible in 2023. Our meticulous analysis looks closely at a number of metrics, including the usability, effectiveness, feature set, and user base size. Our main objective is to give readers thorough understandings of the capabilities and limitations of currently available consumer-grade deepfake tools.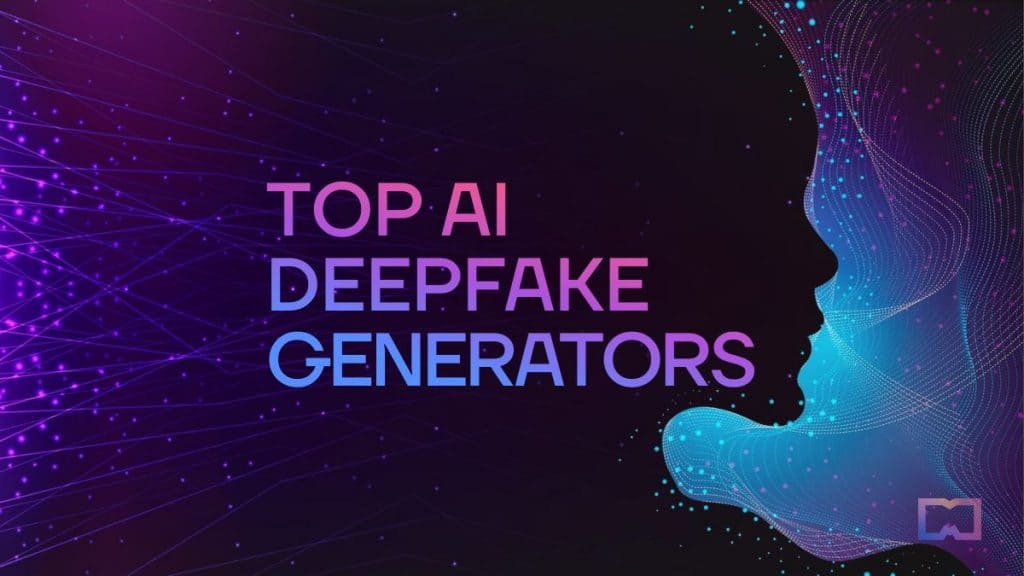 Best 10 Cutting-Edge AI Deepfake Generators
A Broad Overview of the Deepfakes Landscape
Deepfake technology harnesses the might of neural network AI to dissect and replicate facial features and vocal nuances meticulously. Some of the most noteworthy functionalities offered by deepfake generators encompass:
Face-swapping: Seamlessly interchanging faces between two video sources.
Puppeteering: Transferring facial expressions from one individual to another.
Lip-syncing: Manipulating mouth movements to synchronize with an alternative audio track.
Voice cloning: Emulating the voice of a pre-existing individual.
This advanced technology draws strength from enabling mechanisms such as generative adversarial networks (GANs), autoencoders, and style transfer, all pivotal components underpinning the deep learning models fueling deepfakes.
Over the past 2-3 years, consumer-friendly deepfake tools have permeated the mainstream consciousness. These tools have spawned an array of popular applications, including celebrity impersonation videos, face-altering filters, dubbed videos, and the creation of viral memes.
The Methodology Underpinning Our Rankings
Our comprehensive assessment of deepfake generators is rooted in the following parameters:
Ease of Use: This metric gauges the intuitiveness of the user interface and workflow for generating deepfakes.
Quality of Results: We evaluate the degree of realism achieved by the generated deepfake videos and images.
Features: This aspect delves into the spectrum of manipulation capabilities, the variety of output formats supported, and the range of content types accommodated.
Community: We assess the vibrancy and helpfulness of the user community, particularly with respect to tutorials and troubleshooting.
Cost: This metric considers whether the tool is available for free or comes with a price tag, and if so, the extent of the associated costs.
1. Zao
Ease of Use: 5/5
Quality: 4/5
Features: 4/5
Community: 3/5
Cost: Free
Zao stands at the pinnacle of our list, a mobile deepfake application renowned for its proficiency in face-swapping videos. Developed by the Chinese firm Momo, Zao achieved viral fame in 2019 due to its seamless face-swapping capabilities. The application employs computer vision to extract faces from video clips autonomously. Users simply select a target visage from their camera roll or video feeds, and Zao seamlessly overlays it onto their selfie video.
Zao's distinction lies in its hyper-realistic face-swapping prowess, facilitated by astute tracking and smoothing mechanisms. This application maintains stability even in the face of head movements and fluctuations in lighting conditions. Users are granted access to a plethora of templates featuring celebrities, fictional characters, and memes for
cloning. Zao is proficiency in making the deepfake experience exceptionally user-friendly, especially on mobile devices distinguishes it.
Pros:
An extremely user-friendly interface
Seamlessly high-quality face swaps
A rich selection of celebrity and meme templates
Real-time performance on mobile devices
Cons:
Currently exclusive to iOS and mainland China
Limited customization options for templates
The language barrier restricts community support
Few manual controls available
2. Reface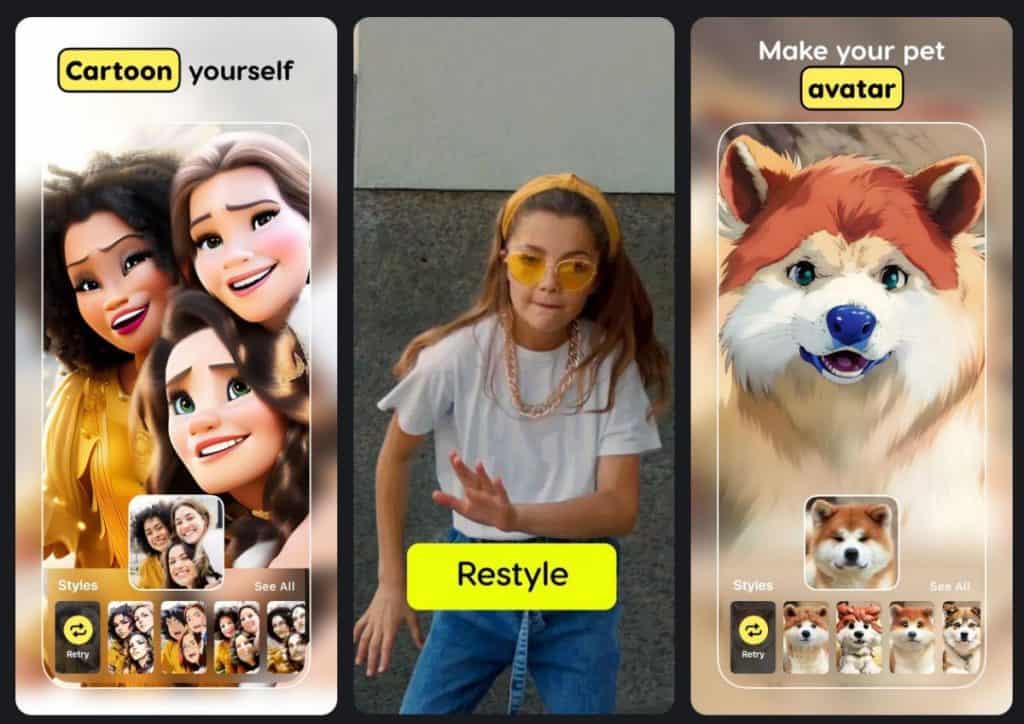 Ease of Use: 5/5
Quality: 3.5/5
Features: 3/5
Community: 4/5
Cost: Free, with a $3.99 Pro version
Reface takes the second spot on our list, boasting an impressive 70+ million downloads on both iOS and Android platforms. This application excels in face swapping and morphing, securing its place among the top deepfake tools. It consistently garners attention for its user-friendly interface and swift rendering speeds. Users can effortlessly select a target face and allow Reface to graft it onto the video seamlessly. The quality of results is contingent on alignment, but they remain satisfactory.
Reface also offers a wide array of celebrity face templates, GIFs, and trending memes for users to clone. The effects remain stable, thanks to automatic smoothing. Additionally, users can morph their selfies with the visages of celebrities through AI, resulting in caricature-like outcomes.
While Reface lacks the fine-tuned manual controls in some specialized applications, its remarkable speed and simplicity make it a popular choice. An active and supportive community helps users troubleshoot any issues that may arise. The free version does contain ads, but the Pro version offers an affordable solution for those seeking basic deepfake capabilities.
Pros:
An intuitive mobile app with swift rendering capabilities
Effortless face morphing with celebrities
An active community ready to assist users
An affordable Pro version is available
Cons:
Lower quality compared to specialized apps
Limited creative control options
Concerns about privacy and data security
3. Deep Face Lab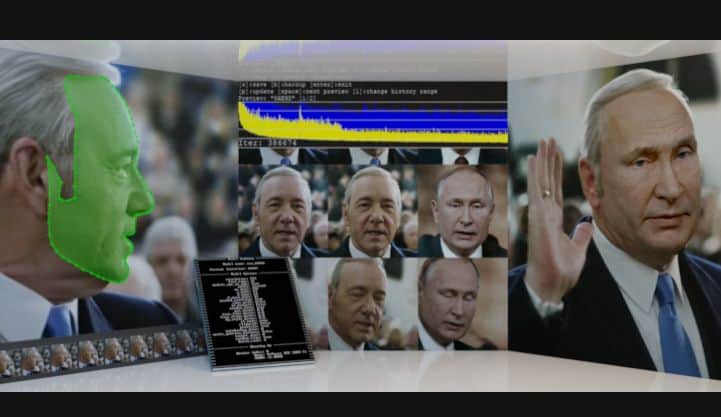 Ease of Use: 2.5/5
Quality: 4.5/5
Features: 5/5
Community: 5/5
Cost: Free
Deep Face Lab is third on our list as the preeminent open-source deepfake software designed for Windows. This software, curated by the skilled data scientist IPerov, incorporates advanced algorithms capable of producing highly realistic face swaps. Users are granted extensive customization options through various manual settings, ensuring optimal deepfake quality.
This tool stands out for its versatility, supporting features such as GAN training, color correction, stabilization, voice cloning, and the handling of multi-target videos. Automation features facilitate batch processing, enabling the seamless swapping of faces across entire folders and video collections. The vibrant GitHub community continuously contributes models and guides to enhance the DeepFaceLab experience.
Nonetheless, DeepFaceLab does require users to download external libraries and configure settings, making it less suitable for beginners. The learning curve can be steep, but for video editors willing to invest time and effort, this powerful software empowers the creation of seamless deepfakes.
Pros:
Enables the creation of highly realistic face swaps
Customizable through manual tuning
Offers versatile features, including voice cloning
Free and open-source
Cons:
A steep learning curve for those new to deepfakes
The need to download multiple dependencies
Demands high-end PC specifications and a powerful GPU
4. Avatarify
Ease of Use: 3/5
Quality: 4/5
Features: 3/5
Community: 3.5/5
Cost: Free
Avatarify secures the fourth position on our list, offering real-time deepfake face filters for popular video chat applications like Zoom, Skype, and Google Meet. It employs a novel WebGL implementation to execute deep learning models directly within web browsers. Users can select a target face, grant camera access, and witness Avatarify overlaying facial effects onto video streams with finesse.
The application excels in real-time puppeteering, smoothly transferring facial expressions between faces. Users can puppet popular meme faces and even celebrities during live calls, introducing a fun and engaging element to video chats. Compatibility with web browsers facilitates easy sharing.
It's worth noting that using Avatarify necessitates the installation of Python and Node.js dependencies beforehand. Performance may exhibit some choppiness on lower-end hardware configurations. Avatarify remains one of the most accessible deepfake tools for live streaming and video chats. It is an open-source project with an actively contributing community.
Pros:
Executes lightweight deepfakes in real-time within web browsers
Adds a fun dimension to social video chats
An open-source project with regular updates
Cons:
Performance may suffer on lower-end devices
Requires the installation of Python and Node.js
Primarily designed for live streams, not pre-recorded video
5. Deep Nostalgia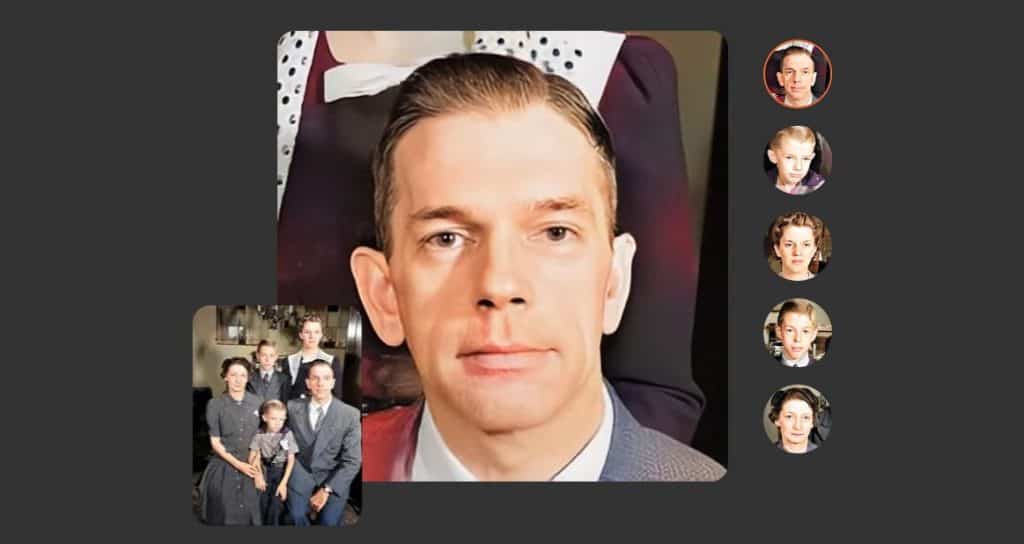 Ease of Use: 5/5
Quality: 3/5
Features: 2/5
Community: 1/5
Cost: Free
Deep Nostalgia claims the fifth spot on our list as a viral face animation application developed by the genealogy company MyHeritage. This deep-learning model breathes life into still photographs by simulating rudimentary facial motions. Users can simply upload a facial image, and Deep Nostalgia will generate a GIF sequence featuring the subject blinking, smiling, and turning.
Despite its somewhat limited utility, Deep Nostalgia has gained popularity because it can imbue old photos with vitality. The application's appeal lies in its capacity to animate family portraits and historical images, evoking powerful emotional responses. The app's operation is simple: it requires submitting photos with clearly visible headshots. The speed and cost-effectiveness of the cloud-based processing offered by MyHeritage contribute to the widespread appreciation of this tool.
It's crucial to acknowledge that the quality of results remains relatively simplistic, with repeated templated motions. Deep Nostalgia lacks manual controls and customization options and does not support any social features. However, for those seeking a lighthearted way to infuse old photographs with nostalgia, Deep Nostalgia is a useful tool.
Pros:
A remarkably straightforward method for animating old photographs
Evokes strong emotional connections by breathing life into photos
Swift cloud-based processing
Cons:
Severely limited in its animation capabilities
Offers low-quality facial motions
Lacks customization options
6. Wombo
Ease of Use: 4/5
Quality: 3/5
Features: 2.5/5
Community: 2/5
Cost: Free, with a $4.99 option for HD
Wombo secures the sixth position on our list, offering an AI avatar and lip-sync application with over 70 million downloads. Users can animate selfies or photographs to synchronize with an audio track of their choice. The application employs a deep learning model to seamlessly align mouth movements with vocals. Additionally, it auto-generates animated representations that mimic facial expressions.
The technology employed by Wombo functions reasonably well, delivering passable audio-visual synchronization. Users can create engaging short videos for social media by animating selfies and images with music. However, the quality of the avatars produced by Wombo may exhibit a slightly robotic quality. Furthermore, customization options for emotions and expressions are limited.
Wombo stands out for its user-friendly mobile app, enabling beginners to create AI-powered dancing avatars and lip-sync videos quickly. The app interface incorporates convenient templates, filters, and sharing options.
Pros:
Swiftly generates lip-sync videos synchronized with audio
Offers fun avatars and filters for use on social media
A mobile app that is simple and straightforward to use
Cons:
Avatar quality may appear somewhat robotic
The lip sync functionality is restricted to short clips
Limited control over facial expressions
7. Synthesia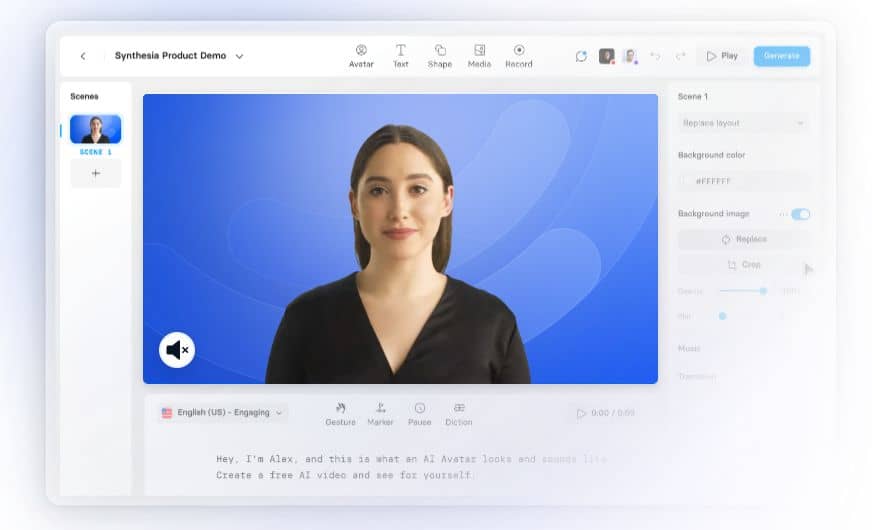 Ease of Use: 3/5
Quality: 5/5
Features: 4/5
Community: 2/5
Cost: $58 per month
Synthesia claims the seventh spot on our list as a leading AI video generation platform specializing in high-quality deepfake videos. This platform powers realistic face swapping, lip-syncing, puppeteering, and AI voice cloning, catering primarily to commercial studios. The Studio web application, characterized by its customization capabilities, automates the entire deepfake creation process without requiring coding expertise.
Synthesia offers advanced controls like keyframe editing, 3D motion mapping, tone tuning, and timeline-based manipulation. Users can fine-tune parameters to craft broadcast-ready deepfake videos. The platform delivers photo-realistic quality with keyframed motion and support for multi-output delivery.
It's important to note that Synthesia presents a steep learning curve and is geared towards professional users. The platform's limited selection of templates and the absence of robust community support may deter newcomers. Nevertheless, for professionals seeking top-tier quality and extensive customization options, Synthesia remains a premier choice.
Pros:
Unmatched realism in face swaps
Advanced controls catering to professionals
An end-to-end deepfake production process automated by the Studio web app
Cons:
A subscription pricing model that may be considered expensive
A learning curve that may prove challenging for newcomers
Geared towards advanced use cases
8. DeepFaceLive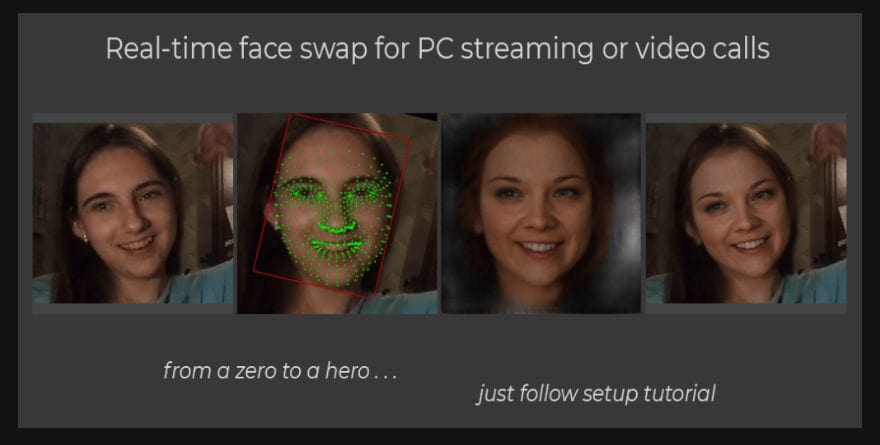 Ease of Use: 2/5
Quality: 4/5
Features: 3/5
Community: 2.5/5
Cost: Free
DeepFaceLive occupies the eighth position on our list as a free deepfake software tailored for Windows-based PCs. It specializes in AI facial motion transfer for live-streaming scenarios. Users can puppet popular GIFs, meme faces, or custom portraits using their webcams during Zoom calls, game streaming, and video chats.
DeepFaceLive prioritizes performance optimization, resulting in smooth facial tracking and the generation of realistic expressions at a commendable 20 frames per second. The software supports multiple neural networks, including SAEHD and DFaker, enhancing the quality of face swaps. Users can manually fine-tune models and settings to suit their needs.
However, it's essential to acknowledge that DeepFaceLive presents limited documentation, making it less accessible for beginners. Moreover, the tool only functions with specific Nvidia GPUs, limiting its compatibility. Compared to Avatarify, DeepFaceLive may need a different level of polish and user-friendliness. It remains a free and actively developed software with a burgeoning Russian community.
Pros:
Enables the creation of live deepfakes for streaming purposes
Facilitates smooth facial motion transfer in real-time
A free and open-source software solution
Cons:
Necessitates the use of specific Nvidia GPUs
Limited availability of user-friendly documentation
Quality may lag behind pre-rendered deepfakes
9. MetaHuman Creator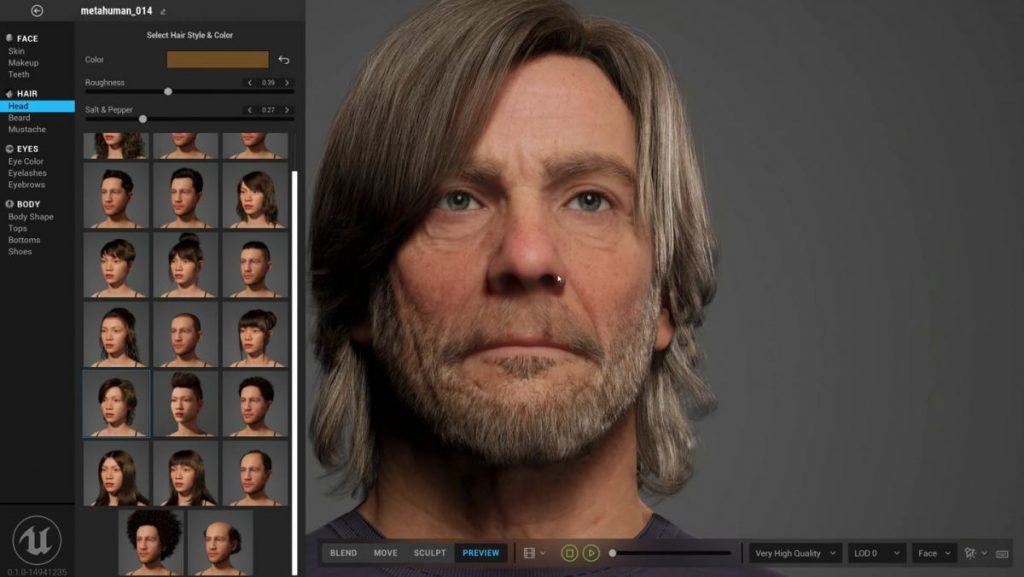 Ease of Use: 3/5
Quality: 5/5
Features: 3/5
Community: 1/5
Cost: Free with a MetaHuman subscription
MetaHuman Creator, developed by Epic Games, clinches the ninth spot on our list, allowing users to craft photorealistic digital humans from scratch. Users can customize parameters ranging from hair, face shape, pores, wrinkles, eyes, teeth, and more, culminating in the design of hyper-realistic virtual avatars. This tool seamlessly amalgamates several intricate AI techniques within an intuitive browser-based user interface.
Once these MetaHumans have been created, they can be animated through keyframes and motions via Unreal Engine. This functionality fuels next-generation virtual production and facilitates the creation of digital doubles for use in movies and games. Esteemed studios such as Capturing Reality leverage MetaHumans to generate digital clones to train deepfake models.
Mastering MetaHuman Creator may demand a considerable investment of time. The platform's integration with Unreal Engine 5 may necessitate programming skills. For casual users, this sophisticated tool may appear overkill for basic deepfake needs. MetaHuman remains the gold standard for individuals seeking to craft lifelike AI human models tailored for animation.
Pros:
Empowers users to design exceptionally lifelike digital humans
Boasts state-of-the-art graphics and animation capabilities
Seamlessly integrates with Unreal Engine
Cons:
Requires a significant time commitment to master
Mandates a subscription and proficiency in coding
It may be excessive for rudimentary deepfake requirements
10. FakeApp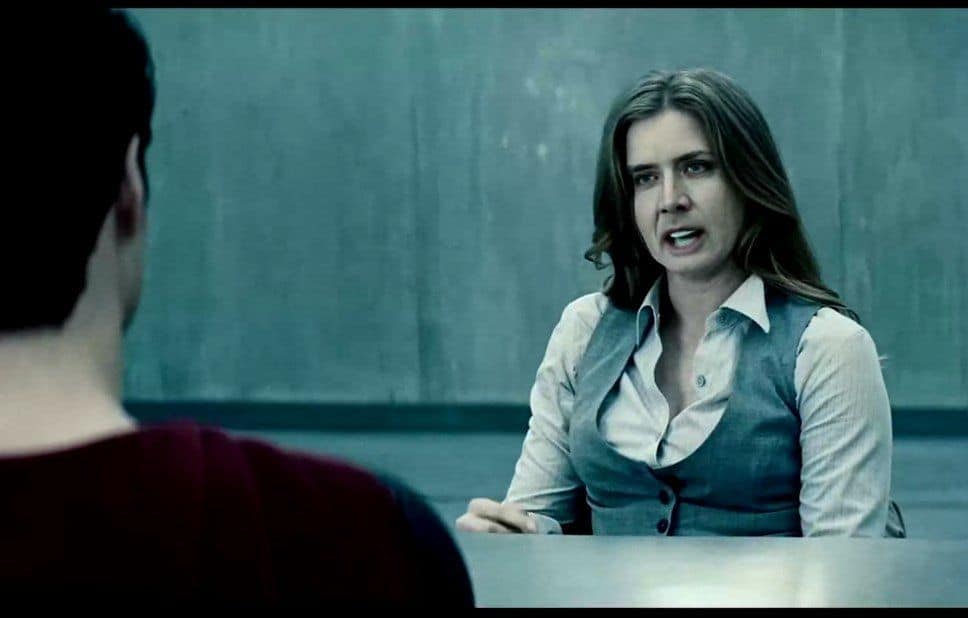 Ease of Use: 2/5
Quality: 3/5
Features: 3/5
Community: 1.5/5
Cost: Free
FakeApp secures the tenth position on our list as one of the pioneering deepfake software tools. This open-source project was first introduced in 2017 and laid the groundwork for many modern deepfake applications. It operates on Windows PCs and is often considered a fundamental introduction to deepfake creation.
FakeApp allows users to swap faces in videos, albeit with varying degrees of quality. It features a straightforward interface but lacks the advanced controls found in more recent deepfake software. Despite its pioneering status, FakeApp's development has slowed, and its community needs to be more active than newer tools. Additionally, it may not be as user-friendly as some of the other applications mentioned.
It's crucial to note that FakeApp has gained notoriety for its potential misuse in creating non-consensual explicit content, raising ethical concerns surrounding deepfake technology.
Pros:
One of the earliest deepfake applications, serving as a foundation for future tools
Offers rudimentary face-swapping capabilities
Open source and free to use
Cons:
Lower quality compared to modern deepfake software
Limited features and controls
Slower development and a less active community
Best AI Deepfake Generators Comparison Sheet
For a quick reference, we've compiled a comparison table summarizing key features and aspects of the top 10 deepfake generators in 2023:
| № | Tool | Mobile/Desktop | Face swap | Puppeteering | Voice Cloning | Custom Models | Costs |
| --- | --- | --- | --- | --- | --- | --- | --- |
| 1 | Zao | Mobile | Excellent | No | No | No | Free |
| 2 | Reface | Mobile | Good | No | No | No | Freemium |
| 3 | DeepFaceLab | Desktop | Excellent | Yes | No | No | Free |
| 4 | Avatarify | Desktop | Good | Yes | No | No | Free |
| 5 | Deep Nostalgia | Mobile | None | Preset motions | No | No | Free |
| 6 | Wombo | Mobile | None | Preset lip sync | Text-to-speech | No | Freemium |
| 7 | Synthesia | Desktop | Excellent | Yes | Yes | Pre-trained | Paid |
| 8 | DeepFaceLive | Desktop | Very good | Yes | No | Pre-trained | Free |
| 9 | MetaHuman | Desktop | N/A | Keyframe animation | No | Fully Custom | Free with Sub |
| 10 | FakeApp | Desktop | Good | Yes | No | Custom training | Free |
FAQs
Is AI deepfake technology illegal?
The legality of deepfake technology varies from jurisdiction to jurisdiction. Generally, creating malicious deepfakes used for non-consensual explicit content or political sabotage can result in criminal charges. However, generating deepfakes for entertainment, artistic expression, or meme purposes is often considered more permissible. Always be aware of the laws and regulations in your region.
How do I create AI deepfake videos?
Creating deepfake videos can take several paths, depending on your goals and resources. For beginners seeking simplicity, mobile apps like Zao, Reface, and Wombo offer user-friendly interfaces for face swapping. AI platforms like Synthesia Studio provide advanced features if you aim for higher quality and customization. For those with technical expertise, running deep learning models on a powerful computer using software like DeepFaceLab allows for full control and customization.
Can AI deepfakes generate entirely new faces?
While some advanced tools, like MetaHuman Creator, enable the generation of artificial photorealistic people, most deepfake applications primarily work by swapping an existing person's face onto target media. Creating entirely new faces requires highly sophisticated AI models and extensive computational resources.
What dangers do AI deepfakes pose?
Deepfakes carry several potential risks, including creating and disseminating non-consensual intimate imagery, damage to personal reputation, political misinformation, and financial fraud. While many current deepfakes can be detected, the technology is advancing rapidly, making it crucial to remain vigilant and cautious.
Are AI deepfake explicit videos legal?
Laws regarding deepfake explicit content vary by region and are subject to change. In the United States, for example, altered explicit videos featuring real individuals without their consent are generally illegal under laws addressing non-consensual intimate images. However, entirely fictional explicit deepfakes often exist in a legal gray area. Always consult with legal experts or authorities in your jurisdiction for specific guidance.
Conclusion
When selecting a deepfake tool, it is imperative to consider factors such as ease of use, quality, features, community support, and cost. Equally vital is a deep understanding of the ethical considerations and legal boundaries surrounding creating and disseminating deepfake content.
Read more related topics:
Disclaimer
Any data, text, or other content on this page is provided as general market information and not as investment advice. Past performance is not necessarily an indicator of future results.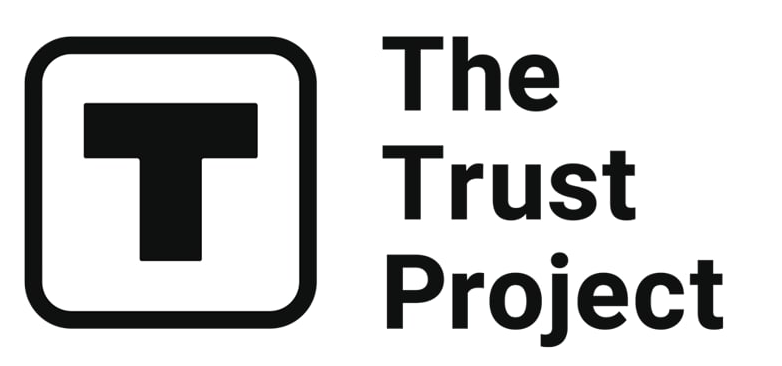 The Trust Project is a worldwide group of news organizations working to establish transparency standards.
Damir is the team leader, product manager, and editor at Metaverse Post, covering topics such as AI/ML, AGI, LLMs, Metaverse, and Web3-related fields. His articles attract a massive audience of over a million users every month. He appears to be an expert with 10 years of experience in SEO and digital marketing. Damir has been mentioned in Mashable, Wired, Cointelegraph, The New Yorker, Inside.com, Entrepreneur, BeInCrypto, and other publications. He travels between the UAE, Turkey, Russia, and the CIS as a digital nomad. Damir earned a bachelor's degree in physics, which he believes has given him the critical thinking skills needed to be successful in the ever-changing landscape of the internet. 
More articles


Damir is the team leader, product manager, and editor at Metaverse Post, covering topics such as AI/ML, AGI, LLMs, Metaverse, and Web3-related fields. His articles attract a massive audience of over a million users every month. He appears to be an expert with 10 years of experience in SEO and digital marketing. Damir has been mentioned in Mashable, Wired, Cointelegraph, The New Yorker, Inside.com, Entrepreneur, BeInCrypto, and other publications. He travels between the UAE, Turkey, Russia, and the CIS as a digital nomad. Damir earned a bachelor's degree in physics, which he believes has given him the critical thinking skills needed to be successful in the ever-changing landscape of the internet. 
Hot Stories
by Victor Dey
September 21, 2023
by Damir Yalalov
September 21, 2023
by Agne Cimermanaite
September 21, 2023
by Damir Yalalov
September 21, 2023
Latest News
by Cindy Tan
September 21, 2023
by Agne Cimermanaite
September 21, 2023
by Cindy Tan
September 21, 2023
by Cindy Tan
September 21, 2023