CryptoPunks commercial rights go live on August 15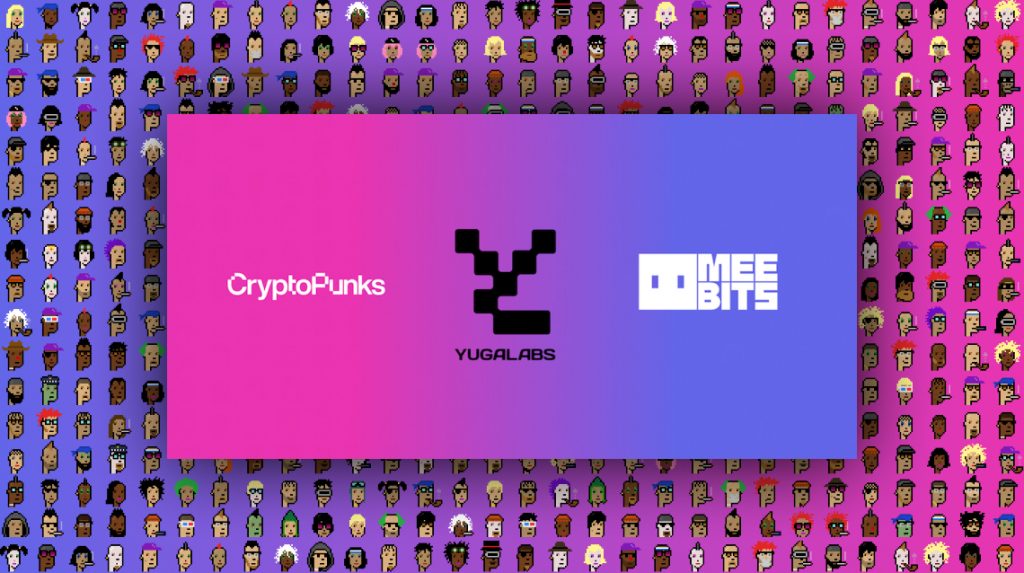 This week Noah Davis, the new CryptoPunks brand leader at Yuga Labs, offered more details about what commercial rights mean for the prestigious collection's holders.
Davis's remarks to Decrypt followed a recent, foundational example of the possibilities at hand. CryptoPunks collectors at Chain partnered with Tiffany's–helmed by Alexandre Arnault, son of the jeweler's parent company and a fellow holder–to offer Punks with 30 spare ETH a chance to mint one of 250 NFTs and receive a bejeweled pendant of their own pixelated talisman.
In this economy?
Yuga Labs' decision to grant CryptoPunks commercial rights culminates ongoing contentions within the Punks community predating their Yuga Labs merger in March. Last December, crypto celebrity and Nouns co-founder Punk4156 sold their notoriously unique Punk, raking in $10.26 million but effectively bowing out of the community they'd helped foster.
When Punk4156 bought the piece for $1.25 million in February 2021, it became the largest CryptoPunks sale ever. Remember, these things were free to mint in 2017.
Like others, Punk4156 became disillusioned with Larva Labs' lack of community advancement, especially trailing the wake of BAYC's meteoric, utility-driven rise. The Apes' liberal commercial rights contract, a quick three-minute read really, has empowered their holders to launch marketing campaigns with Adidas and Arizona Iced Tea, even launch their own apparel lines. Snoop Dogg and Eminem, of course, used theirs to make a music video.
Punk4156 had built an entire digital persona around the pixelated bandana'd ape and waited for an opportunity to actually own the brand–the NFT, its entire centerpiece. Larva remained passive as the Punks' value soared, singing with United Talent Agency and targeting knockoffs with DMCA takedown notices.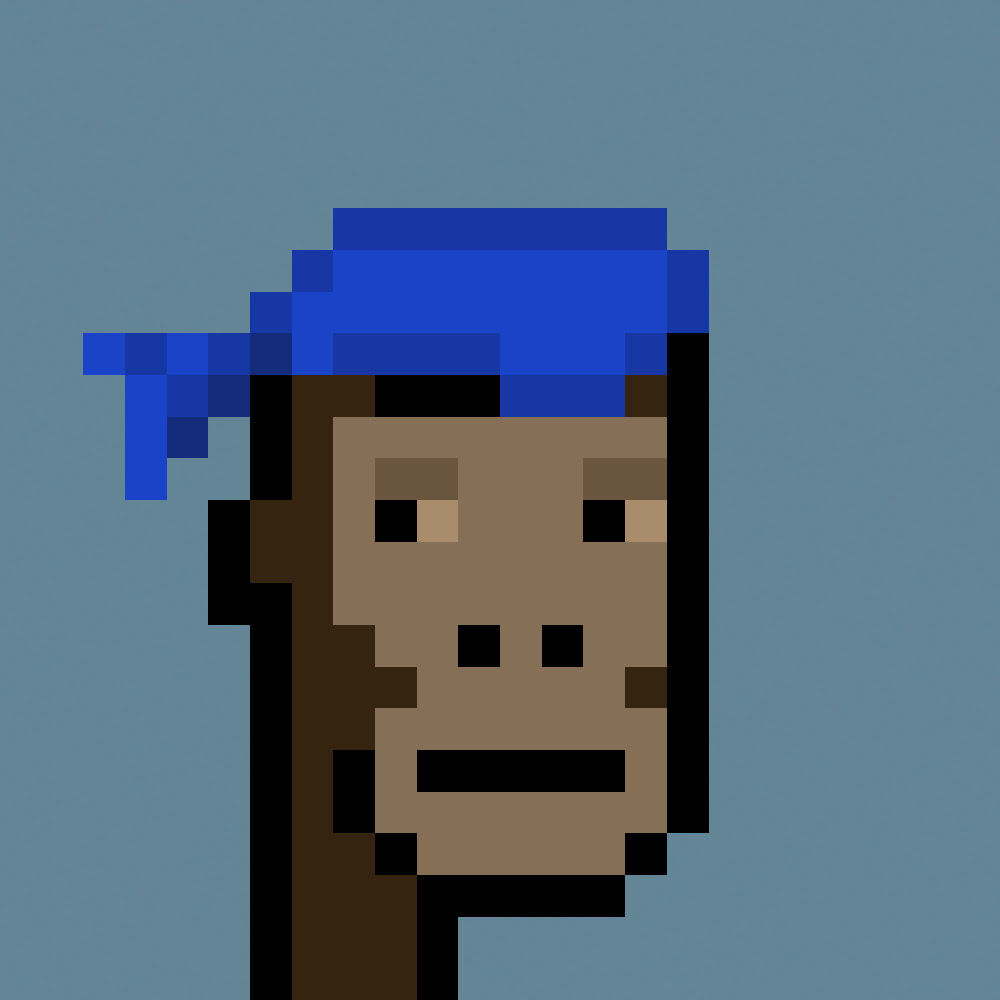 "Over that time, it became clear to me that there was probably no chance that I would ever own the rights to the thing that I was building," the collector, now known to Twitter and Web3 simply as 4156.eth, told Decrypt last December. "It's just kind of an illogical position to continue building your brand around something over which you don't have the strongest claim."
Yuga Labs promised the Punks commercial rights from the get-go. Davis arrived at Yuga Labs from Christie's to spearhead their new chapter in June. Fine print takes time, but their rights will go live on August 15 with the full IP agreement. Davis has called BAYC's staccato terms "super punk rock" and noted to Decrypt that the documents for CryptoPunks–and Meebits soon after–will have a couple more clauses.
The company's kept quiet on specifics like who keeps the rights after resale, but banning hate speech marks an early promise.
"We wanted to make sure that with the license we give to Punks, we're expanding into some of these newly-defined gray areas," Davis told Decrypt, "giving more protection where we can and more explicitly describing what it is that the license does, and also what it doesn't do." Davis started his work in the new role by meeting with Punks community members to discover their stances.
Rather than latching onto the trend of utility-focused NFT collections or milking their reputation for money, Davis's approach will apparently focus on cementing CryptoPunk's role in the art historical canon.
"How cool is it to own the cave paintings of Web3?" he remarked. "That's incredible clout, in and of itself." Now he'll convince persnickety museums to buy into his admittedly valid case. The Punks kicked off the PFP trend when they launched five years ago–actual eons in crypto time. Yuga Labs can't make money off the Punks' resale anyways.
Tiffany's was a smart choice on the organizers' parts. It served the whole community's sense of cache–and aligned with the segmenting-positioning-targeting that Davis is elegantly applying to court institutional recognition. The art world's all about relationships, so don't be surprised if the Punk that appears in the Otherside teaser arrives fashionably late to the party. He's not just anybody.
At the same time, it's audience participation that makes CryptoPunks, and NFTs, a truly compelling part of culture unfolding.
"A focus for me is to really ensure that people regard CryptoPunks as art," Davis said, "and establish that legacy as artwork, as well as an incredible use case for this new technology of the non-fungible token."
It will be interesting to see how that dynamic fares once the floodgates open on August 15–and also, to what degree they do. We'll soon see what changes CryptoPunks' commercial rights will bring to the community.
Related articles:
Disclaimer
In line with the Trust Project guidelines, please note that the information provided on this page is not intended to be and should not be interpreted as legal, tax, investment, financial, or any other form of advice. It is important to only invest what you can afford to lose and to seek independent financial advice if you have any doubts. For further information, we suggest referring to the terms and conditions as well as the help and support pages provided by the issuer or advertiser. MetaversePost is committed to accurate, unbiased reporting, but market conditions are subject to change without notice.
About The Author
Vittoria Benzine is a Brooklyn-based art writer and personal essayist covering contemporary art with a focus on human contexts, counterculture, and chaos magic. She contributes to Maxim, Hyperallergic, Brooklyn Magazine, and more.
More articles


Vittoria Benzine is a Brooklyn-based art writer and personal essayist covering contemporary art with a focus on human contexts, counterculture, and chaos magic. She contributes to Maxim, Hyperallergic, Brooklyn Magazine, and more.
Hot Stories
by Victor Dey
November 30, 2023
by Kumar Gandharv
November 30, 2023
by Victor Dey
November 30, 2023
by Nik Asti
November 29, 2023
Latest News
by Alisa Davidson
November 30, 2023
by Victor Dey
November 30, 2023
by Alisa Davidson
November 30, 2023
by Nik Asti
November 30, 2023