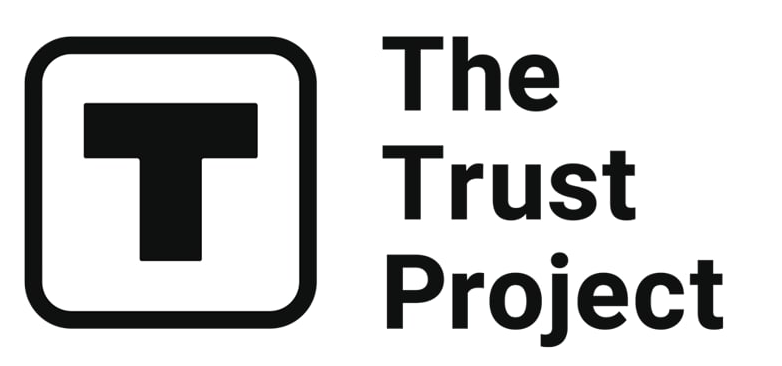 The Trust Project is a worldwide group of news organizations working to establish transparency standards.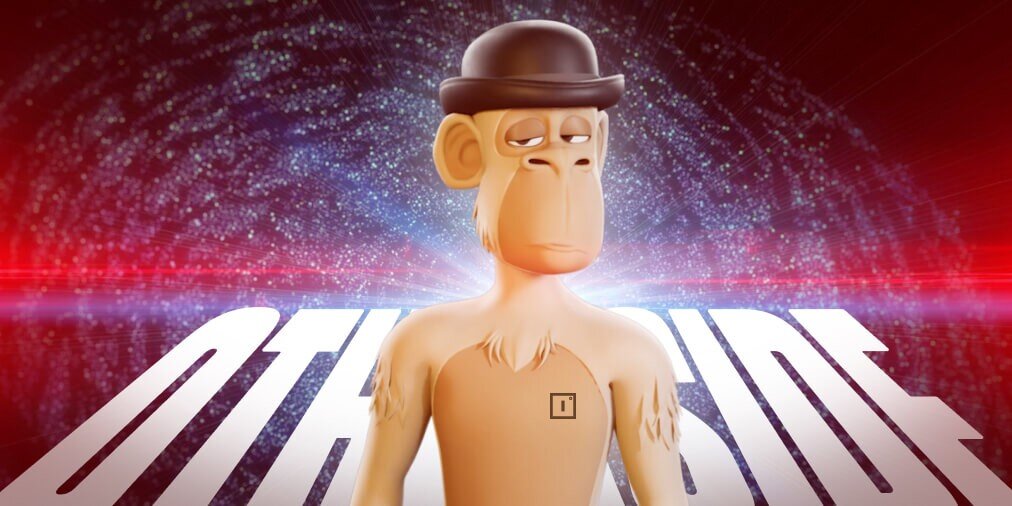 After a saga of scandal and constant hype, Bored Apes Yacht Club parent company Yuga Labs and British Metaverse technology developer Improbable finally offer a substantial return on investment to the "Voyagers" who own Otherdeed, the NFTs that point to land in their new Metaverse project, Otherside. Last night, Otherside debuted on Twitter the First Trip, the first-ever tech demo of the Otherside Metaverse experience, as well as the first "mission" for Otherdeed owners can try.
"Just like processing power in your PC can limit the quality of a game's graphics, metaverses are limited in their scale by how many communication operations or 'ops' per second they can process," their site explains. "Typical online game worlds can handle around 10,000 operations per second. Otherside will be able to handle more than half a billion operations per second, which will power new gameplay and interactions never before possible at an unprecedented scale."
The computing power they've assembled shatters previously thought possible in Metaverse processing abilities. There's a lot of firepower behind being first in this scenario–cultural clout and currency.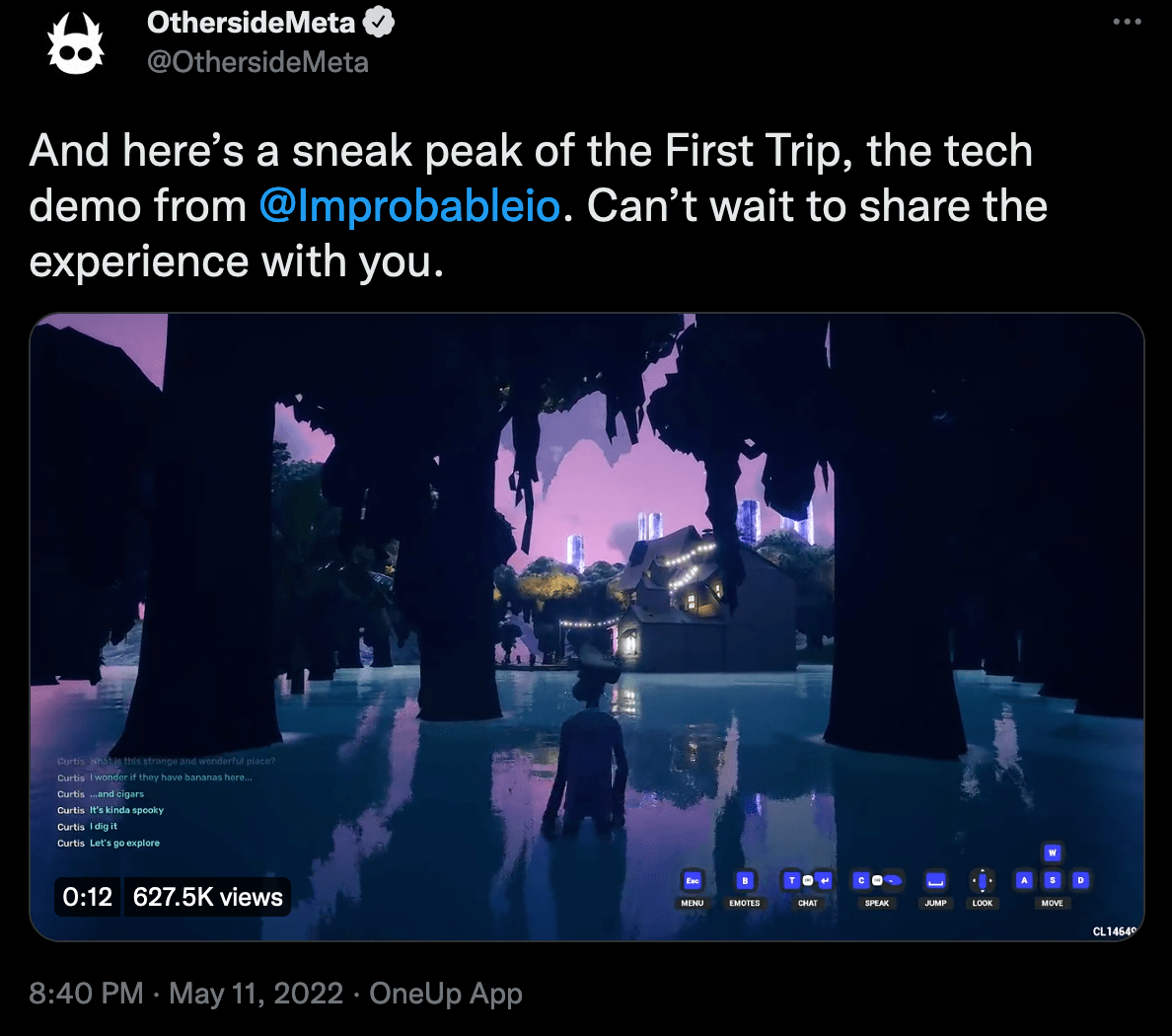 It all supports "a gamified, interoperable metaverse," that "blends mechanics from massively multiplayer online role-playing games (MMORPGs) and web3-enabled virtual worlds." Otherside writes: "Think of it as a metaRPG where the players own the world, your NFTs can become playable characters, and thousands can play together in real-time."
In mid-April, Yuga Labs dropped a teaser about the project–an engaging ad by multiple metrics, with impeccable animation and rock n' roll appeal from the protagonist ape's cigar (or maybe blunt) and The Doors' "Break On Through (To The Other Side)" for a soundtrack. It worked–the internet went crazy. Yuga Labs announced at the end of April that the minting of Otherdeeds would take place in ApeCoin, Yuga Labs' own currency, which of course caused a surge in prices as of April 30th–the big day a limited 55,000 Otherdeeds would drop–drew closer. A KYC was required as well, which had some fans up in arms.
Otherdeed hit OpenSeas Top 10 within 24 hours of going live, and at $7,000 apiece raised $285 million according to CoinDesk. However, the whole project hit a huge PR snag, incinerating a whopping $154M in gas fees during the big land minting.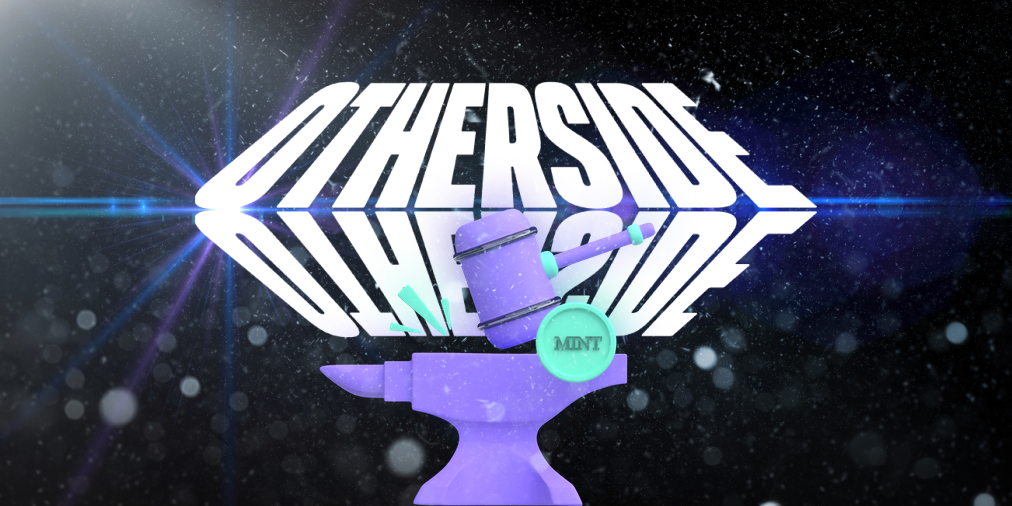 "This has been the largest NFT mint in history by several multiples, and yet the gas used during the mint shows that demand far exceeded anyone's wildest expectations," the company apologized on Twitter. "We're sorry for turning off the lights on Ethereum for a while." They've since raised the notion that ApeCoin will need its own blockchain.
But this will happen come garbage fire or swamp water, and last night the plot thickened. Otherside's Obelisk section explains The First Trip is "the first tech demo of the Otherside, for Voyagers only. A celebration of what's to come and an opportunity for Voyagers to gather, explore, and plan." The Voyager's Journey will continue in 11 parts total, ending with The Rift: "Choose your starting stats and skills. Your work on the Obelisk is complete, but there is still much more to be done." The saga attends to both narrative and practical manners, including the introduction of an SDK.
Read related posts:
Disclaimer
All of the information on our website is provided in good faith and solely for educational reasons. Any action taken by the reader in response to material on our website is entirely at his own risk.