Biggie Smalls NFT project sells out in under ten minutes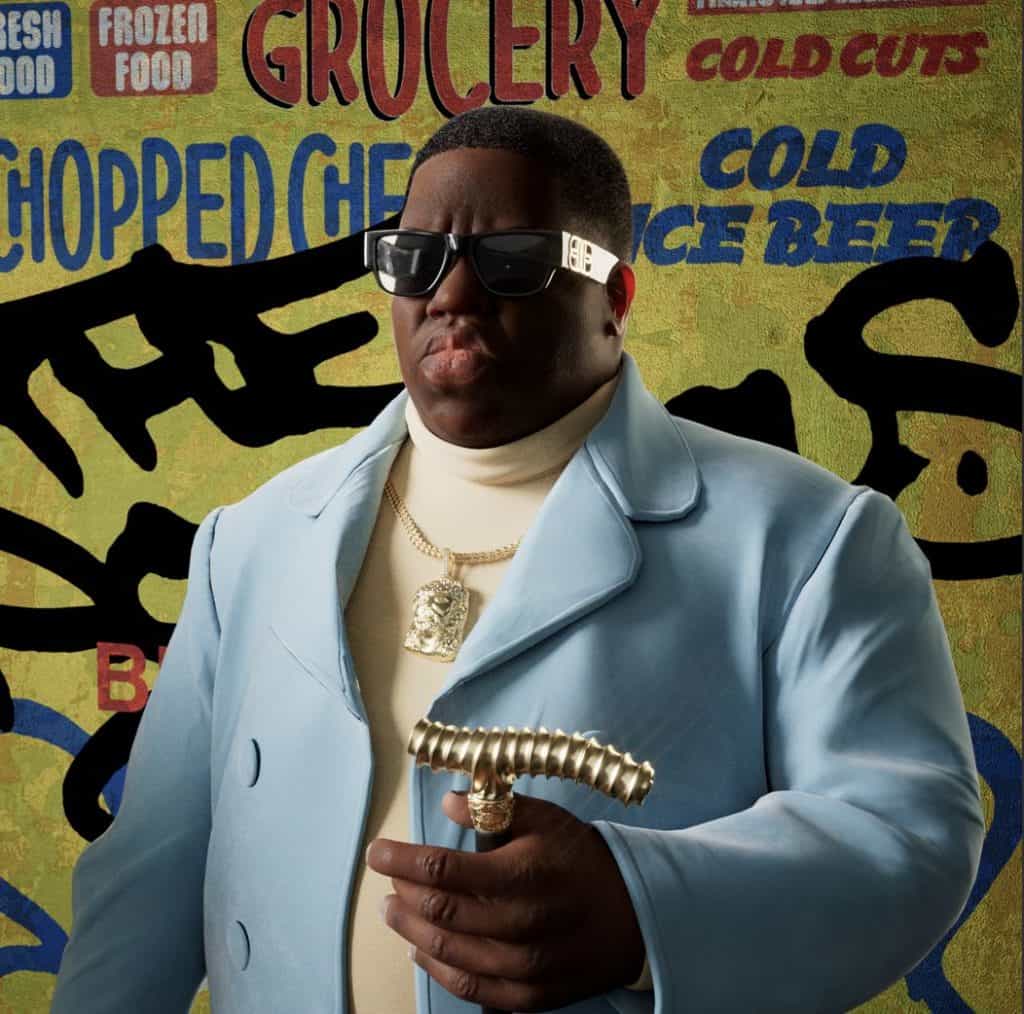 Crypto markets are still down, but high-profile NFT projects are picking up and enjoying success. For example, the estate of east coast rap legend Notorious B.I.G. recently proved their NFT collection's title statement, "Sky's the Limit," selling out all 3,000 generative works in their PFP series when it dropped the morning of July 26 on the music-minded NFT platform OneOf.
Following failed posthumous projects like the beleaguered Stan Lee NFT collection or even living artist Chris Brown's latest dud, the success of Sky's The Limit: The Notorious B.I.G. Collection has left many wondering what makes some projects fail–and why others take off.
Notorious B.I.G., born with the civilian name Christopher Wallace, passed away 25 years ago in a drive-by shooting–the crosshairs of a violent rap feud between the east and west coast.
Biggie mania reigns heavy to this day, no matter what the calendar reads. But this year, it hit hard with a double whammy. Subway stations around the rapper's home address on St. James Place in Brooklyn dispensed limited-time Metrocards commemorating what would have been his 50th birthday on May 21. Lines snaked city blocks over the days this promotion ran. So maybe the power behind this recent sellout starts with the subject itself.
Or maybe it's a coalescence of factors. Worth noting–Biggie's estate and other stakeholders behind this project didn't pick an artist to animate traits like outfit, facial expression, and accessories which all intermingle to create each unique NFT. Instead, they went with a corporate animation firm called Seriously Fun, which did a great job. As a result, each Biggie image almost looks like a deep fake, realistic without giving any creepy wax figure impressions.
It's rare to find a collection so hypnotic to scroll through just for fun, without any intention of purchasing. Still, this one's almost like poring over a previously unseen trove of photographs. It's like looking into the late rapper's mind to understand his legendary fashion sense–rooted in real life and inspired by his lyrics.
Like any solid NFT project, the team behind "Sky's the Limit" understands the importance of utility and community and the artwork itself. Anybody can talk the talk but leave it to Biggie's estate to walk it. The collection's page says every owner is automatically inducted into their Sky's The Limit Collective, which looks as if it'll function like a DAO.
Each owner also has their own partial claim to the collective 80% of voting rights to the OG sample of Biggie's "Fulton Street Freestyle," iconic bars he delivered to the Brooklyn public from a street corner at age seventeen.
"The collective's voting proposals will be communicated through a private, token-gated Discord channel, according to the site, with any revenue made from sampling the freestyle going directly back to the platform," CoinDesk added. "The platform's drop party is in collaboration with EmpireDAO, a recently opened crypto co-working space in New York's lower Manhattan."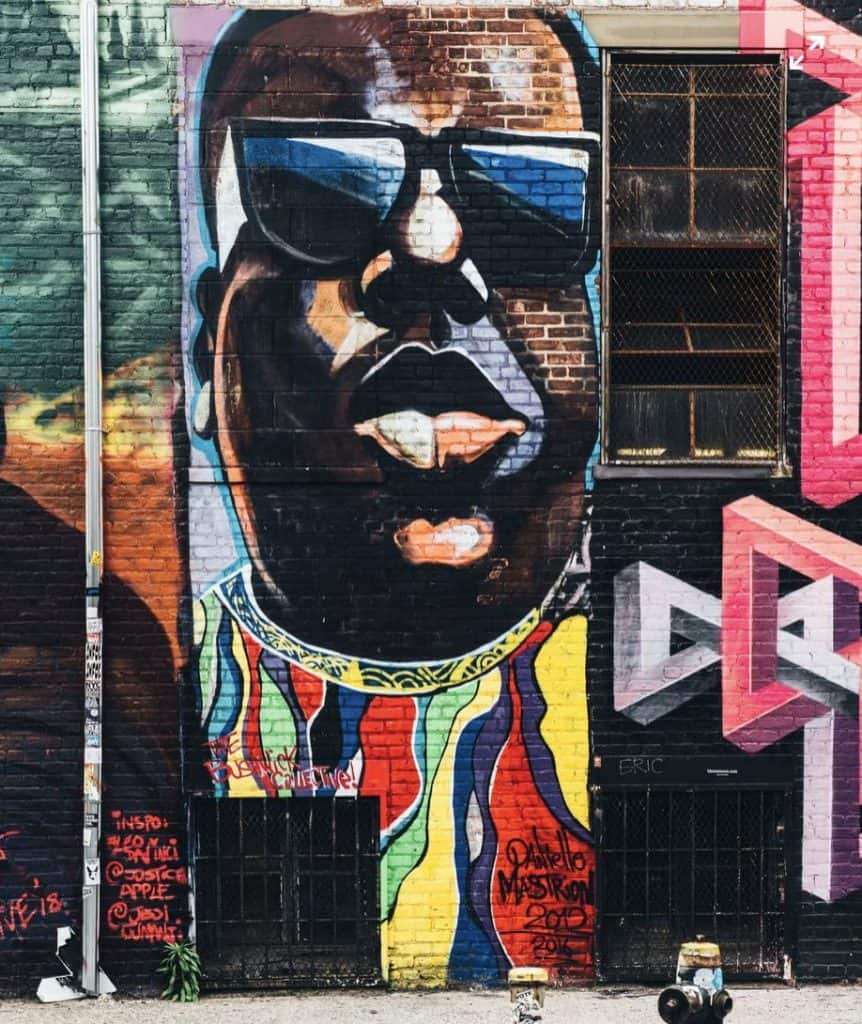 Biggie's estate even got it right down to the platform. Launched in late 2021 and backed by numerous musicians from Quincy Jones to G-Eazy, OneOf is at all once music-minded, geared towards affordability, and better for the environment–operating on the Tezos and Polygon blockchains. OneOf has successfully promoted the legacies of several other significant talents since passed, like Whitney Houston, working with her estate to sell a previously unheard demo at auction for $1 million.
That's another fascinating insight about what makes an NFT drop successful overall. Though price allegedly communicates value, big ticket drops don't do the same numbers as those with low barriers to entry like Potatoz and Goblintown–both minted for free. The Biggie drop went for $100 a pop in fiat currency. Credit card access removed barriers to entry as well.
"What makes us really unique is that both our founders and staff not only have crypto expertise but we have a very strong music background. We have a unique skill set here at OneOf with our staff understanding tech, but also understanding music and artists and creativity in a way that other partners don't have the expertise or background to advise on," OneOf Co-Founder & COO Joshua James told nft now. "The Biggie estate really wanted his fans to feel like they're co-creators, and we're sure we can make the estate proud and do it justice."
The "Sky's the Limit" rapper wouldn't have settled for anything less than a historic sell-out. He was all about giving back to the community–now, his longstanding community can return the favor, assuming stewardship for his "Fulton Street Freestyle." Like Biggie said in the collection's eponymous song, "Just keep pressin' on." There's still news in store from this growing collective, like the Brook Metaverse and more.
Read related posts:
Disclaimer
In line with the Trust Project guidelines, please note that the information provided on this page is not intended to be and should not be interpreted as legal, tax, investment, financial, or any other form of advice. It is important to only invest what you can afford to lose and to seek independent financial advice if you have any doubts. For further information, we suggest referring to the terms and conditions as well as the help and support pages provided by the issuer or advertiser. MetaversePost is committed to accurate, unbiased reporting, but market conditions are subject to change without notice.
About The Author
Vittoria Benzine is a Brooklyn-based art writer and personal essayist covering contemporary art with a focus on human contexts, counterculture, and chaos magic. She contributes to Maxim, Hyperallergic, Brooklyn Magazine, and more.
More articles


Vittoria Benzine is a Brooklyn-based art writer and personal essayist covering contemporary art with a focus on human contexts, counterculture, and chaos magic. She contributes to Maxim, Hyperallergic, Brooklyn Magazine, and more.
Hot Stories
by Victor Dey
November 30, 2023
by Kumar Gandharv
November 30, 2023
by Victor Dey
November 30, 2023
by Nik Asti
November 29, 2023
Latest News
by Alisa Davidson
November 30, 2023
by Victor Dey
November 30, 2023
by Alisa Davidson
November 30, 2023
by Nik Asti
November 30, 2023