Consulting Firm Axon Partners Group Releases "Embracing AI in 2023" Report


In Brief
Global consulting firm Axon Partners Group has released a report on artificial intelligence. 
Called "From Hype to Reality: Embracing AI in 2023," it covers the AI value chain, AI market segmentation, AI investment trends, and ethical concerns.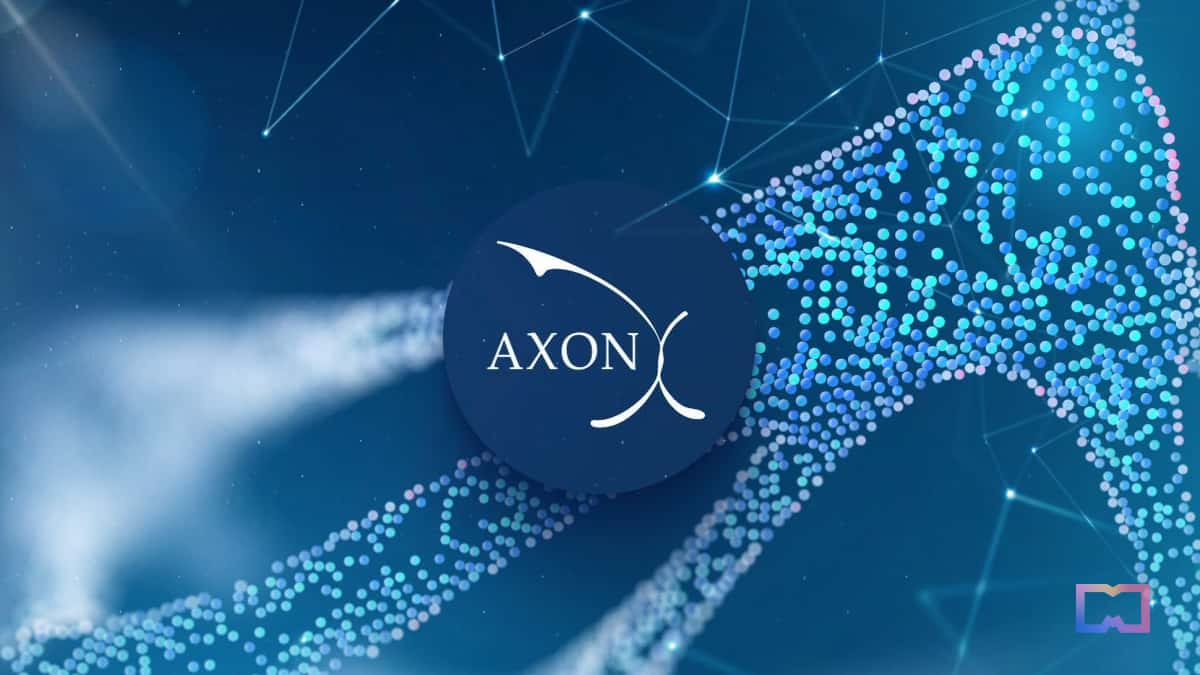 Axon Partners Group, a global consulting firm focusing on investment, alternative asset management, and tech, released a report on artificial intelligence. The report entitled "From Hype to Reality: Embracing AI in 2023" covers all the aspects of using artificial intelligence for business in 2023.
The report features a quick overview of AI and takes an in-depth look at an AI value chain, market segmentation, and investment trends. The report also explains how companies can ride the artificial intelligence wave. In addition, Axon Partners Group helps businesses assess the profitability of AI business models.
Several industries, including retail, healthcare, manufacturing, and education, have already employed this technology. In the healthcare sector, AI can be used to improve diagnoses and develop personalized treatment plans. In the financial industry, artificial intelligence can manage risks, detect fraud, and improve investment decisions.
Speaking of general applications, AI can enhance productivity and accelerate task automation. As of 2023, such tools as ChatGPT and Stable Diffusion have attracted the general public's attention and are already revolutionizing various industries.
AI value chain
The report explains the applications of five interconnected layers of AI. Artificial intelligence computing chips are used to train AI algorithms and process data. The cloud or self-built computing infrastructure is used to increase computing power. The machine learning frameworks enable the training of artificial intelligence models. Then, AI model producers solve "specific needs given certain data." Lastly, AI-enabled applications feature traditional companies transforming the technology into use cases, such as smart cars, smart homes, and others.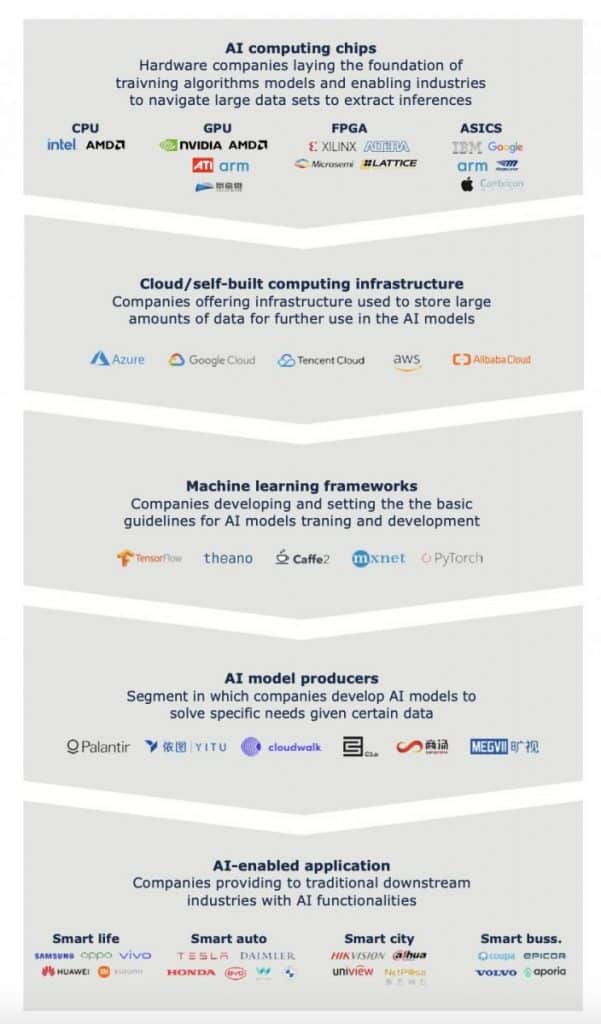 AI market segmentation
In 2022, the global AI market was valued at $137 billion. Axon Partners Group's report estimates that artificial intelligence could potentially boost global GPD by $15.7 trillion (14%) by 2030.
Eight "core" tech components can enable technological progress and the adoption of AI in almost all sectors of our society. These are natural language processing (often seen as NLP), computer vision, AI hardware, deep learning, machine learning (ML), network and security, cloud AI, and data analytics. According to Axon Partners Group, all eight verticals are expected to grow from 2023 to 2030, with deep learning and machine learning growing at almost 40% compound annual growth rate.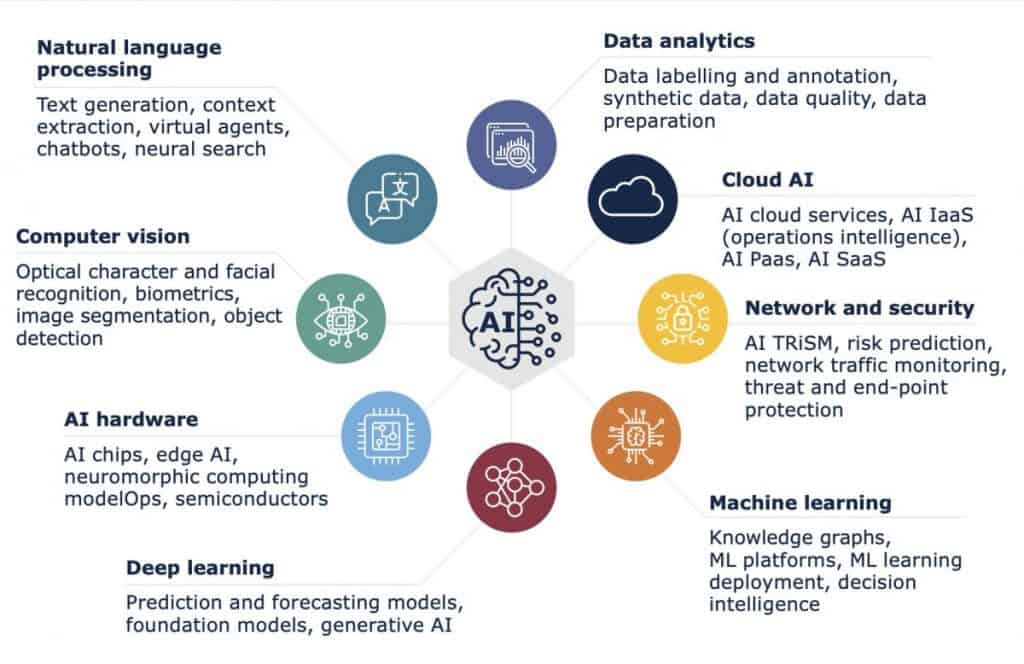 Investment trends
According to the report, in the past two years, private investment in artificial intelligence has doubled. In the previous five years, 60% of investment went to the following industries: healthcare, retail, data and cloud management, banking, industrial automation, and automated vehicles.
However, 2022 saw the number of AI-related deals decrease, with startups having raised a total of $78.0 billion throughout the year. The anti-trend could be noticed in sectors that require hardware and have significant labor costs. Among these are autonomous vehicles, processor design, automation platforms, and intelligent sensors.
AI business models for companies
Artificial intelligence is already changing the way people consume information and produce different types of content. When it comes to businesses, we can note that technology already helps companies reduce costs and increase revenue. As stated in a McKinsey survey published in August 2022, about 80% of businesses "see scaling AI and ML use cases as a top priority in their data strategies to maximize company value over the next three years."
According to the International Data Corporation, in the following years, 75% of applications for commercial enterprises will utilize AI for bots and digital assistance, fully managed machine learning services, and cognitive computing application programming interfaces.
Ethical concerns
As stated in the report, AI will bring the world an impact similar to that of other general-purpose technologies, such as electricity and the internal combustion engine. Just like the latter, AI might cause the rise of various complementary innovations.
However, at the same time, the significant rise of artificial intelligence brings society ethical and social issues. Among these are job displacement and privacy concerns caused by the vast amounts of personal data stored and processed by AI. Then, artificial intelligence systems might be designed to be addictive and manipulate users. More than that, there is a high risk of biases and a lack of accountability in artificial intelligence. The problem could be solved by implementing such measures as auditing, testing, and monitoring artificial intelligence systems.
Conclusion
Overall, artificial intelligence is a great tool that can help organizations optimize operations and drive growth. Axon Partners Group believes businesses should invest the necessary infrastructure and talent to deploy AI-powered solutions.
Tech giants are already embracing artificial intelligence solutions and are making strategic investments; Alphabet's Google and Microsoft are among the companies that have recently invested in AI-related startups. The general public is also getting used to AI-powered services and products. As of today, one of the most-used services is OpenAI's ChatGPT, which achieved 100 million monthly active users in just two months. Notably, governments are also investing in research and development of artificial intelligence.
"The economic impact and rate of adoption of AI will depend upon the level of digital maturity in different countries, societies, and businesses, the abilities of individuals to understand and manage rapid technological change, and how well governments can adapt to the disruptive changes of AI and utilize it to improve public service delivery while protecting citizens from potential risks," states the Report.
Interested individuals can download the full report on Axon Partners Group's website.
Read related posts:
Disclaimer
In line with the Trust Project guidelines, please note that the information provided on this page is not intended to be and should not be interpreted as legal, tax, investment, financial, or any other form of advice. It is important to only invest what you can afford to lose and to seek independent financial advice if you have any doubts. For further information, we suggest referring to the terms and conditions as well as the help and support pages provided by the issuer or advertiser. MetaversePost is committed to accurate, unbiased reporting, but market conditions are subject to change without notice.
About The Author
Valeria is a reporter for Metaverse Post. She focuses on fundraises, AI, metaverse, digital fashion, NFTs, and everything web3-related.Valeria has a Master's degree in Public Communications and is getting her second Major in International Business Management. She dedicates her free time to photography and fashion styling. At the age of 13, Valeria created her first fashion-focused blog, which developed her passion for journalism and style. She is based in northern Italy and often works remotely from different European cities.You can contact her at [email protected]
More articles


Valeria is a reporter for Metaverse Post. She focuses on fundraises, AI, metaverse, digital fashion, NFTs, and everything web3-related.Valeria has a Master's degree in Public Communications and is getting her second Major in International Business Management. She dedicates her free time to photography and fashion styling. At the age of 13, Valeria created her first fashion-focused blog, which developed her passion for journalism and style. She is based in northern Italy and often works remotely from different European cities.You can contact her at [email protected]
Hot Stories
by Victor Dey
November 30, 2023
by Kumar Gandharv
November 30, 2023
by Victor Dey
November 30, 2023
by Nik Asti
November 29, 2023
Latest News
by Alisa Davidson
November 30, 2023
by Victor Dey
November 30, 2023
by Alisa Davidson
November 30, 2023
by Nik Asti
November 30, 2023