Mpost DAO: Call For Contributors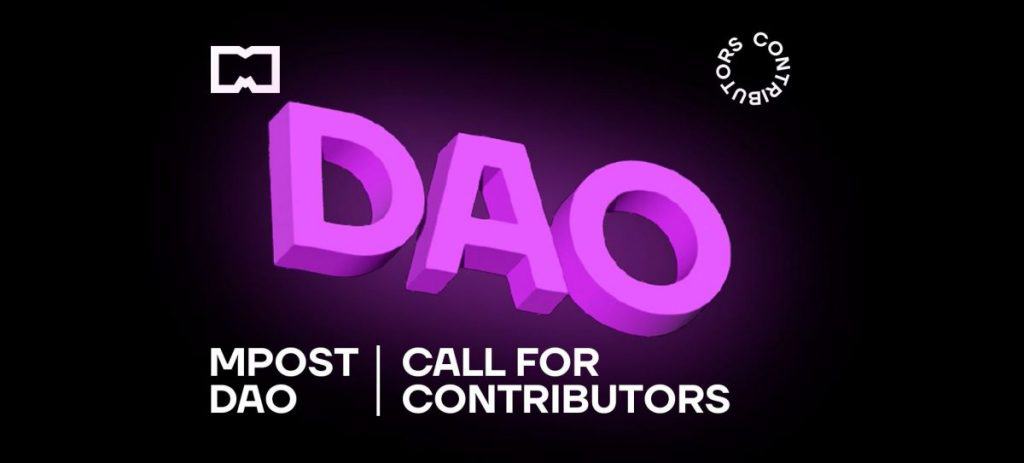 During our first months of operation, we've been heads down, building a solid editorial team with a mission to provide you with the best coverage of Metaverse-related news. We have published over 750 articles in four months and reported on major industry events, including Consensus, DcentralCon, NFTLA, and NFT NYC.
We've always been huge believers in the power of community. That's why we organized the Metaverse Expert tournament, where over 50 people tried to predict the future of Metaverse.
What's next?
Our DAO roadmap is in the works and will be public soon, but what's the most crucial part of any DAO? That's right – people!
We've been privately onboarding new contributors, like Cryptomeria Capital and we will present you with more new faces who will post high-quality research and opinions.
Additionally, watch your inbox if you're in our Discord or—even better—if you participated in the tournament.
Want to be a Metaverse Post contributor?
What's in it for you? Cool perks 👇
Mpost DAO NFT
Your Author profile at Mpost
All articles indexed by Google News & shared with our media partners
Potential to earn (Details later)
Participate in decision making: DAO Roadmap and future contributors selection
Read related posts:
Disclaimer
In line with the Trust Project guidelines, please note that the information provided on this page is not intended to be and should not be interpreted as legal, tax, investment, financial, or any other form of advice. It is important to only invest what you can afford to lose and to seek independent financial advice if you have any doubts. For further information, we suggest referring to the terms and conditions as well as the help and support pages provided by the issuer or advertiser. MetaversePost is committed to accurate, unbiased reporting, but market conditions are subject to change without notice.
About The Author
Serial crypto entrepreneur, VC fund partner, and CEO of the Metaverse Post.
More articles


Serial crypto entrepreneur, VC fund partner, and CEO of the Metaverse Post.
Hot Stories
by Victor Dey
December 01, 2023
by Victor Dey
November 30, 2023
by Kumar Gandharv
November 30, 2023
by Victor Dey
November 30, 2023
Latest News
by Kumar Gandharv
December 01, 2023
by Alisa Davidson
December 01, 2023
by Nik Asti
December 01, 2023
by Kumar Gandharv
December 01, 2023