Chris Brown's 10,000 NFT project flops

It's been just over a week since Chris Brown released BREEZYVERSE, the musician's first foray into the metaverse. Brown's genesis NFT drop of animated variations on the same visual theme coincided with the release of his latest album, BREEZY, on June 24.
However, since the BREEZYVERSE collection went live via OpenSea on July 1, only 310 of the total 10,000 NFTs have been minted. That's an abysmal figure compared with Brown's social media following, which tops 32.1 million followers on Twitter and 115 million on Instagram.
With varying degrees of seriousness, the internet is reflecting on what went wrong here.
Bearing in mind that a great deal of Brown's heyday shine has shifted since he beat his girlfriend Rihanna on the way to the Grammys in 2009. Not disappeared, but changed. When Yahoo reported on BREEZYVERSE, they dedicated the entire second half of their article to Brown's current relationship with the new, happily married mother. Apparently, they've made up, at least over Instagram. If only he'd known better than to mess with Rihanna back then.
Most superficially, BREEZYVERSE's aesthetics have drawn criticism. The collection's site tries to do Tron, but it comes up a little cheap. The artworks themselves are almost comical. In each one, Brown ascends the mechanical carnage of a dystopian world. Amongst the varying attributes, OpenSea says planets and towers recur most commonly. Cityscapes appear with more rarity. Outfit changes abound. Maybe the whole collection looks like a Marvel movie.
Cyborg associations date back to the "I Can Transform Ya" era of Brown's career–the 2010s. It's not intuitive how the hip hop musician and dancer from the dirty south came to acquire that aesthetic. In all sensitivity and seriousness, maybe this is the kind of isolated, metal feeling that spurs Brown's anger. BREEZYVERSE at least remains true to his brand.
Like other music-related NFT drops of late, Brown's collection also looks to blockchain tech as the key to reviving the classic fan clubs of yesteryear–here, offering utilities like 80 free VIP concert tickets so far and the promise of phone calls with the mythic man himself.
"Unfortunately, the NFT market is mostly filled with people less interested in VIP concerts and more interested in flipping NFTs for profit," CNET pointed out. Still, the BREEZYVERSE team told them, "The focus was on the Chris Brown audience as an introduction to a long-term fan club community project that utilizes the digital space to track ownership."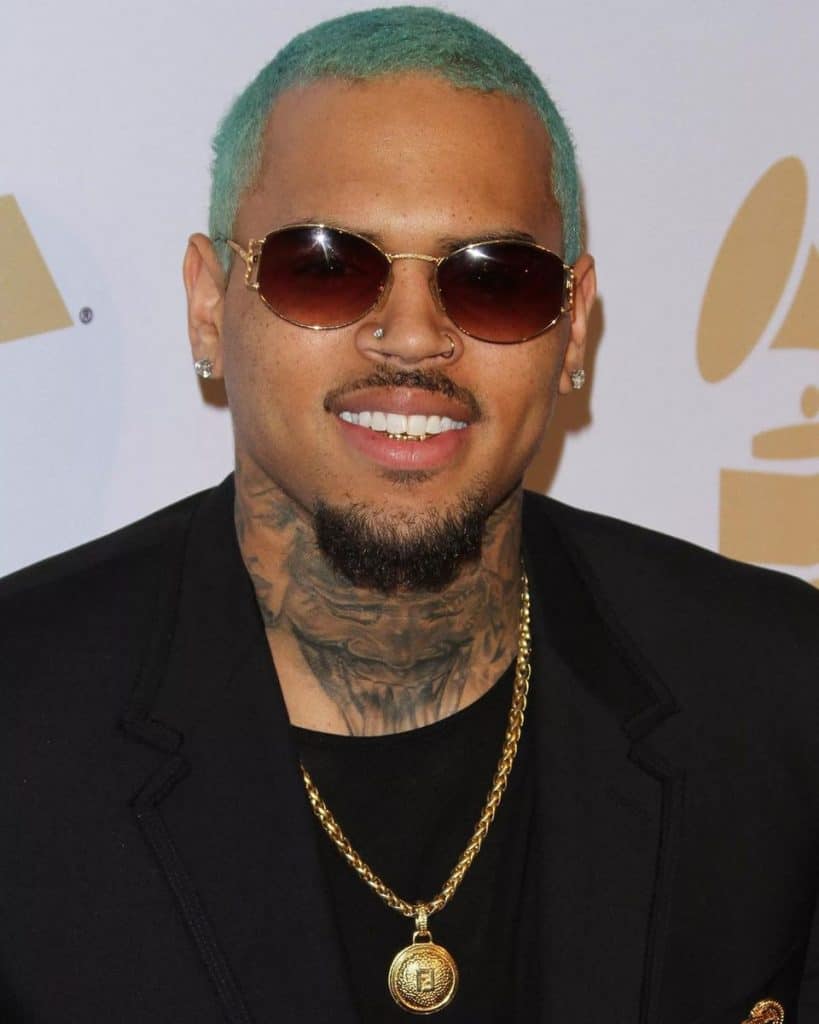 From a logical standpoint, others have wondered what strategic tweaks could have created success–in the face of ongoing market woes. Brett Malinowski tweeted that it was the worst go-to-market approach he'd ever witnessed and yearned for more "Web3 Native NFT Agencies."
CNET offered specifically that the team behind BREEZYVERSE made their mission harder by pricing pieces too high–at .35 ETH, about $440.
"Typically, new collections launch at a price under .1 ether ($126)," they said. "Since the market crash, which has seen the price of ether drop 67% since the beginning of the year, 'free mints' have become the done thing, with creators selling NFTs for free in the hopes of making money by taking a 5- or 7% cut of secondary sales."
At the same time, no marketing agency or strategist can save a project without heart at its core. The most common complaint amongst those "clowning" BREEZYVERSE is that it feels like another celebrity cash grab capitalizing on Web3's rise to make a quick buck. The "Pay with Credit Card" button prominently on the stark site's front page doesn't help.
What do Snoop Dogg and Pharrel Williams do differently? Maybe it's a matter of what they don't do instead.
Read related posts:
Disclaimer
In line with the Trust Project guidelines, please note that the information provided on this page is not intended to be and should not be interpreted as legal, tax, investment, financial, or any other form of advice. It is important to only invest what you can afford to lose and to seek independent financial advice if you have any doubts. For further information, we suggest referring to the terms and conditions as well as the help and support pages provided by the issuer or advertiser. MetaversePost is committed to accurate, unbiased reporting, but market conditions are subject to change without notice.
About The Author
Vittoria Benzine is a Brooklyn-based art writer and personal essayist covering contemporary art with a focus on human contexts, counterculture, and chaos magic. She contributes to Maxim, Hyperallergic, Brooklyn Magazine, and more.
More articles


Vittoria Benzine is a Brooklyn-based art writer and personal essayist covering contemporary art with a focus on human contexts, counterculture, and chaos magic. She contributes to Maxim, Hyperallergic, Brooklyn Magazine, and more.
Hot Stories
by Victor Dey
November 30, 2023
by Kumar Gandharv
November 30, 2023
by Victor Dey
November 30, 2023
by Nik Asti
November 29, 2023
Latest News
by Alisa Davidson
November 30, 2023
by Victor Dey
November 30, 2023
by Alisa Davidson
November 30, 2023
by Nik Asti
November 30, 2023