In Brief
Metaverse Post has talked to Pablo Rodríguez-Fraile, an art collector and one of the curators of the newly-opened exhibition Beyond Digital
In this interview, Pablo talks about Beyond Digital and the curatorial process, his favorite artists, and the future of digital art and NFTs.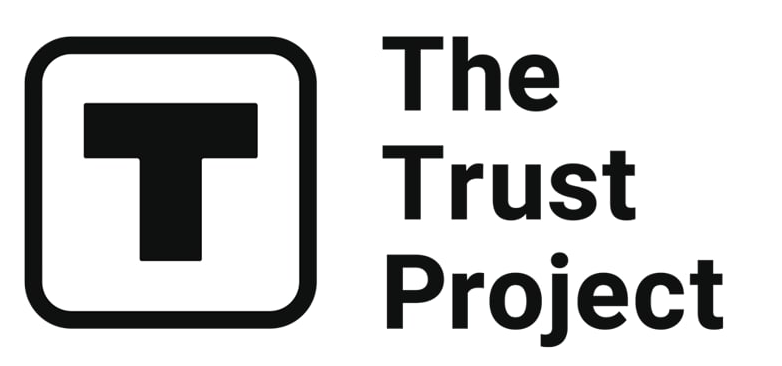 The Trust Project is a worldwide group of news organizations working to establish transparency standards.

Metaverse Post has talked to Pablo Rodríguez-Fraile, an art collector and one of the curators of the newly-opened exhibition Beyond Digital.
Beyond Digital, on view at Venus Over Manhattan in New York, will be open through March 14. The exhibition features artworks by noted digital creators: Beeple, Refik Anadol, Pak, and XCOPY, among others. Notably, this is the first-ever exhibition that exposes a single collection of digital art in a contemporary art gallery.
In this interview, Pablo talks about NFTs, the curatorial process, his favorite artists, and the future of digital art.
The interview has been edited for length and clarity.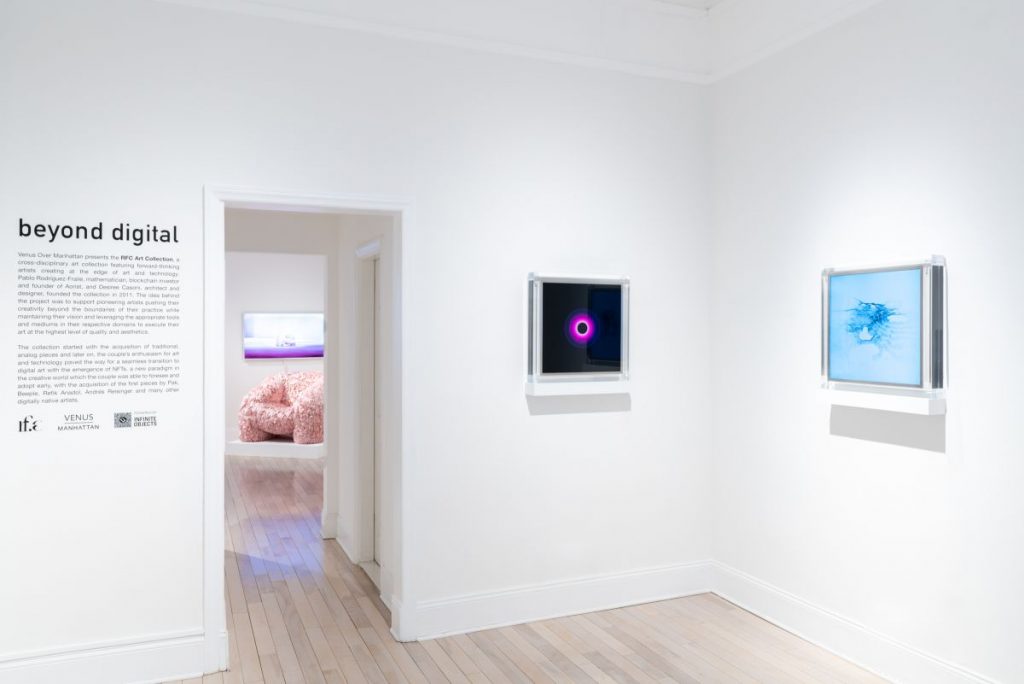 How did you come up with the idea of Beyond Digital?
It was an organic idea that came together thanks to good conversations. With Adam [Lindemann, the owner of Venus Over Manhattan], we decided that it would make sense to put something together that hasn't been done before. Beyond Digital is a fully tokenized secondary show exhibition upon an established gallery. It is art-centric, with a selection of different fields from within the ecosystem, in which I tried to broaden the realization of the creative value of the art component of NFTs.
Do you think that the general public, not related to NFTs or crypto, is curious about the digital art scene?
I've been in conversations with different more traditional collectors, and they are all already participating in some form. The excitement is there, and the transactions and the movements are happening.
The reason why we did this exhibition is that we wanted to expand on the audience. We need to create that bridge with more of a traditional collector as well. We're trying to highlight all the amazing creators that have come together to create something incredibly exciting for artistic value.
How do you select artists and artworks for your collections, and how did you choose the pieces for Beyond Digital?
It's so exciting what's happening in the space now. It's full of artists that are bringing together incredible works and projects that are very exciting. I think that there are a lot of talented people out there, but it takes more than just talent to become a successful artist or even to create a very successful single project. I believe it takes mastery of the tools, discipline, and an understanding of where you're coming from, where you're trying to go, and what you're trying to achieve.
We're lucky to live in a moment where artists are alive and active, so you can engage with them as well, which is different from other things that you potentially see in the more traditional world. We never support just one artwork but want to understand the artist and acquire their full set of works.
For Beyond Digital, we tried to focus on different fields and choose the most accomplished and desirable works in those respective fields.
From an artistic point of view, do you think that digital art might lack something spiritual? For example, traits like physical brush strokes that you can analyze and admire for hours?
The method of creation utilizes different tools. However, the concept is the same, which is creating art, and the output is the same, which is art.
We can take Beeple as an example. Some people understand him more, the other people less. But the reality is that he is an artist who produces social commentary and satire in a creative form that certainly pushes your emotions.
Same thing with Refik Anadol. He utilizes breaking-through technology and innovations to develop visually pleasing next-level AI works. Many of his works have a soul, a feeling, and an emotion associated with them.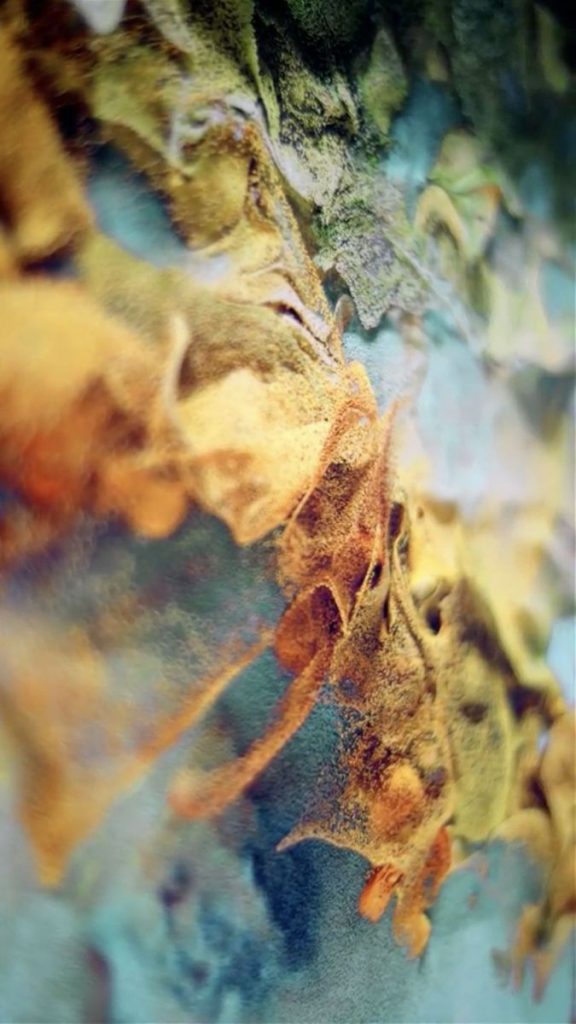 You acquired Beeple's noted artwork "Everydays: The First 5,000 Days" in 2020 and sold it for $6.6 million in 2021. In March 2021, the piece was sold for $69.3 million at Christie's. What is the key to Beeple's success, in your opinion?
When Beeple came into the [NFT] space, he was undoubtedly the most established, known, consistent, and disciplined artist. "Everydays" is a set of artworks he has been doing every day for thirteen years straight. He just had to get a chance to commercialize his work and create an audience that collects it.
I think that Beeple was also able to transcend tokenization and create some of the most exciting things that have been done in digital art. For example, his "Human One" piece is extraordinarily significant in the context of digital art.
Beeple is like the rockstar of this new society and these new times. At the same time, he comes up with significant projects, which are statements by themselves. And in his case, innovation is a new form of engaging with digital art.
Who else should we watch in the digital space?
There are so many artists that I adore. Sofia Crespo, in my opinion, is incredible. Andres Reisinger is one of the most sophisticated artists. Other creatives also point him out as one of the greats in coming together and crafting in a digital form. Another great artist is Davide Quayola. You could consider him a contemporary digital impressionist.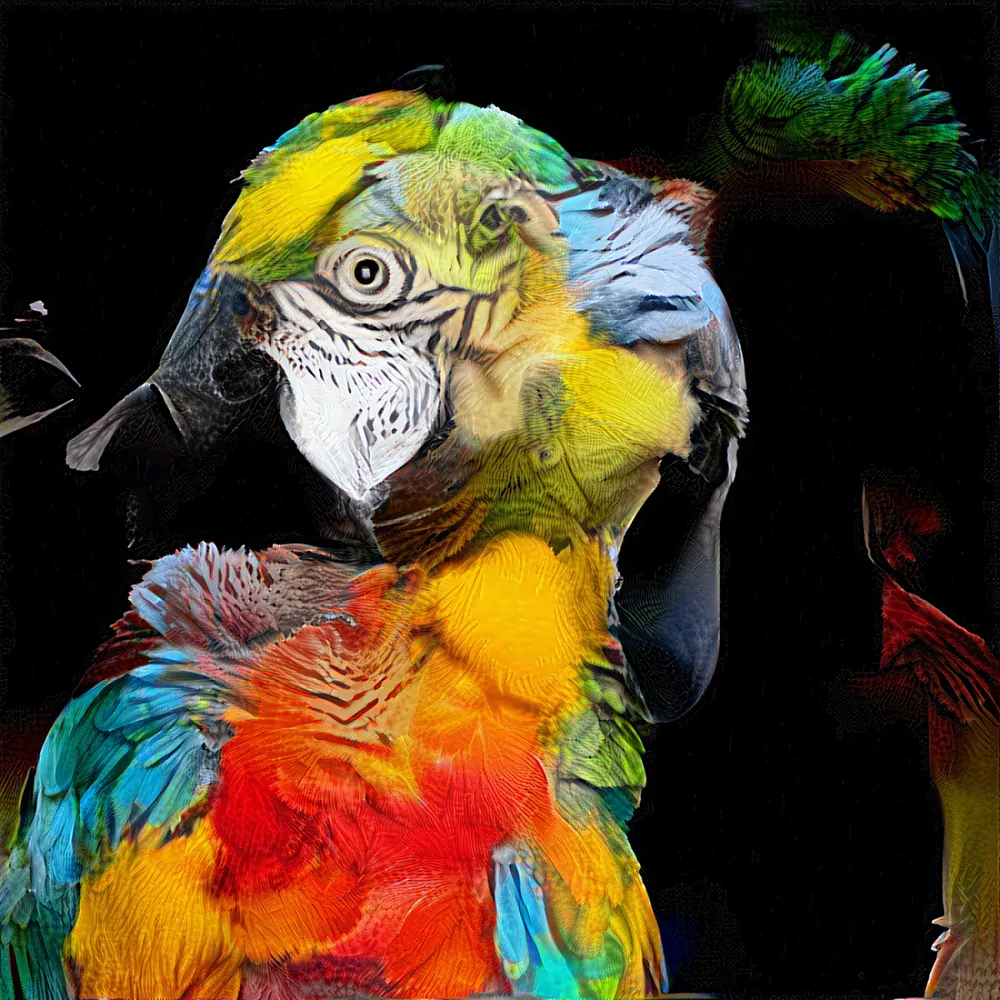 What do you think is the future of NFTs and digital art?
I think NFTs and digital art are going to be normalized over time. Artists today are thinking about releasing very thoughtful projects. I think we're going to see more art-centric platforms, agencies, and general players in the space that are focused on the arts. NFTs, in general, will be ubiquitous and normalized as a valid form of collecting digital art or digital anything.
[Speaking of NFTs], I expect less activity in the short-to-medium term. But for me, the most important digital assets of today are going to be more revered soon, like some of the artworks that we thought were the most important of the analog world of yesterday.
Are there any other upcoming exhibitions or projects in the nearest future?
We're going to be doing collaborations and supporting some single-artist releases together with Venus Over Manhattan.
Read related posts:
Disclaimer
Any data, text, or other content on this page is provided as general market information and not as investment advice. Past performance is not necessarily an indicator of future results.