Taliban shutters 20 crypto firms, arrests 13 brokers following nationwide blockchain ban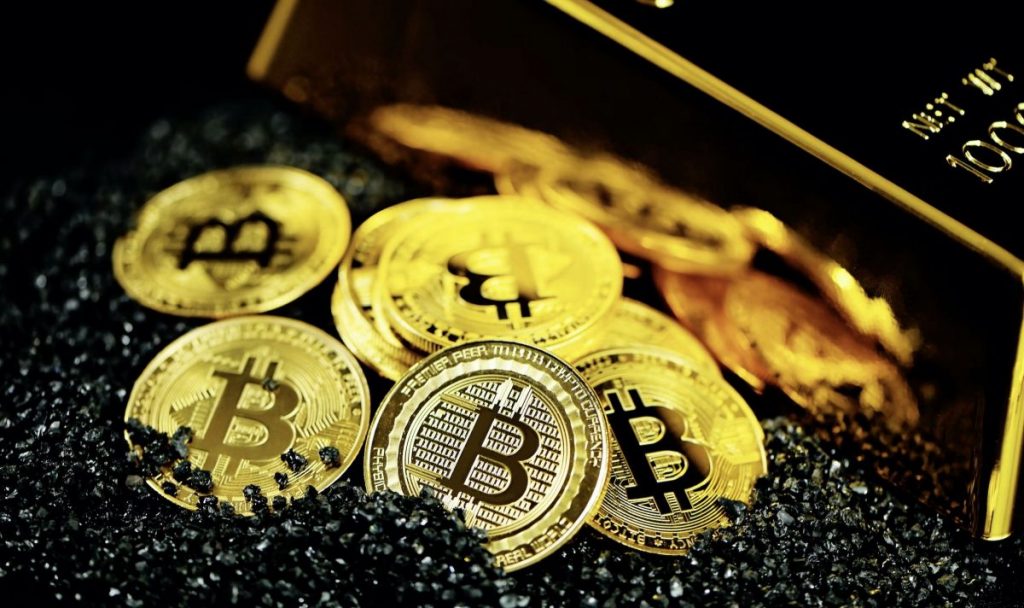 Three months ago, the Taliban banned cryptocurrency in Afghanistan, drawing comparisons from the global community to recent measures in China. This week, forces mobilized on that motion in Herat, Afghanistan's third largest city, a nascent crypto hub made possible by its location just 75 miles from the Iranian border.
On August 24, Afghani news outlet Ariana News reported that local law enforcement had shuttered sixteen cryptocurrency exchanges in the Western province of Herat and arrested 13 brokers. Bloomberg followed up, increasing the quantity of businesses shut down to "over 20" and adding that most of those arrested had been released on bail.
Last year, Chainalysis dropped a report that ranked Afghanistan amongst the top 20 fastest growing crypto countries in the world using a metric that, admittedly, lends poorer nations an edge. They also ranked Afghanistan 7th in P2P crypto trade. That activity mostly centers in Herat.
"The central bank gave us an order to stop all money changers, individuals, and businesspeople from trading fraudulent digital currencies like what is commonly referred to as Bitcoin," Sayed Shah Saadaat, head of criminal investigations at the police headquarters in Herat, told Bloomberg.
To Ariana News, Sa'adat said, "Da Afghanistan's Bank (central bank) stated in a letter that digital currency trading has caused lots of problems and is scamming people, therefore they should be closed. We acted and arrested all the exchangers involved in the business and closed their shops."
"Digital currency accounts are outside the country and are purchased from the companies," Ghulam Mohammad Suhrabi, head of Herat Money Exchangers' Union, added for Ariana News. "Our people are not familiar with it, so it is better not to use it."
Area residents echoed similar sentiments. "Digital currency is a new phenomenon which is not used in Afghanistan, therefore the process should be monitored by the government so that there will be no scamming and people can make better investments," said Shahram, a resident in Herat. Another resident named Mawla Alizada said the government should monitor crypto.
Valid rationales abound–America's legal system is also combating cryptocurrency with caution. The Taliban, however, is an outright theocracy.
In February, Bloomberg reported that Suhail Shaheen–head of the Taliban's political headquarters in Doha, Qatar–said they'd consider cryptocurrencies to help salvage the country's economy amidst sanctions, "but economists and religious scholars must study whether digital tokens can be allowed under Islamic financial practices."
Expats expressed apprehension. Ehsan Sadiq, a former economics lecturer at Jawzjan University in northern Afghanistan, told Bloomberg that hardliners in the Ministry for the Propagation of Virtue and the Prevention of Vice define crypto as gambling, "which is totally prohibited in Islam." Though other Muslim-majority countries like the UAE and Bahrain have accepted workarounds, Indonesian religious leaders ruled against crypto in November.
"The Taliban will definitely ban it," Sadiq resolved. And he was right.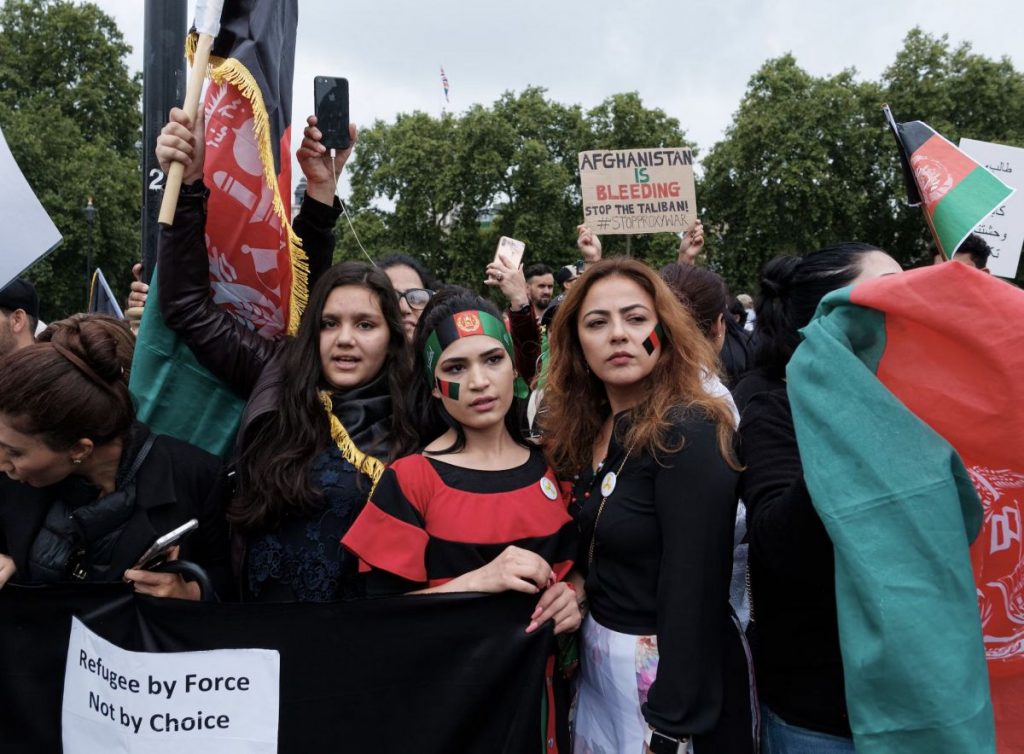 Power dynamics play their part too. Since last summer, residents have used blockchain tech to protect and transfer assets before the Taliban can seize them. Bloomberg interviewed a 26 year old property dealer who visited Maihan Crypto, one of the largest brokerage firms in Afghanistan, to learn about tokens last October.
In April, Maihan handled $400,000 in crypto transactions each week–up approximately 200% from pre-Taliban levels. Maihan was able to make the transactions possible through the traditional Hawala system, which Bloomberg said "accounts for about 90% of financial transactions in Afghanistan."
The property dealer "was worried the Taliban would seek to confiscate his assets, amid reports the militant group was storming into residences and taking belongings," Bloomberg paraphrased. He converted $30,000 from his safe into Tether and extolled stablecoins. We hope he is okay now.
Daily Coin also focused on this story's human side, citing a project called Visualize Value by Jack Butcher, where people can purchase an NFT "Care Package" and donate the cost to cover an Afghani family's emergency needs. "The United Nations Refugee Agency estimated that half a million people in Afghanistan are in desperate need of food, water, shelter, and other essential necessities," they said.
"After the ban on crypto, it is going to be next to impossible to help civilians," Daily Coin closed. But is that true? In this instance, it would've helped to keep Tether's dollar peg solid.
As much as society associates crypto with crisply pressed suits, Finbold wrote last year that people living in conflict zones, where local currencies have tanked and there's not steady access to banks, have grown increasingly reliant on crypto. Myanmar made Tether an official currency, and El Salvador now calls Bitcoin legal tender. Vitalik Buterin and cohorts have sent more than $60 million in crypto to Ukraine since Russia.
In Afghanistan, Finbold wrote, Roya Mahboob gave up the halawa system and started paying employees and freelancers at her nonprofit Digital Citizen Fund in Bitcoin ten years ago, since most women in the country can't have access or lack necessary paperwork. "It was easy to use, cheaper, and more secure than other options," Mahboob said.
About a third of the 16,000 women she onboarded through that process went on to set up crypto wallets and start investing. Last year, as the Taliban took hold, cryptocurrency and wallets seamlessly empowered these women to move their money and their families–and build new lives.
Don't let the institutional investors fool you. Crypto could still be radical.
Read related posts:
Disclaimer
In line with the Trust Project guidelines, please note that the information provided on this page is not intended to be and should not be interpreted as legal, tax, investment, financial, or any other form of advice. It is important to only invest what you can afford to lose and to seek independent financial advice if you have any doubts. For further information, we suggest referring to the terms and conditions as well as the help and support pages provided by the issuer or advertiser. MetaversePost is committed to accurate, unbiased reporting, but market conditions are subject to change without notice.
About The Author
Vittoria Benzine is a Brooklyn-based art writer and personal essayist covering contemporary art with a focus on human contexts, counterculture, and chaos magic. She contributes to Maxim, Hyperallergic, Brooklyn Magazine, and more.
More articles


Vittoria Benzine is a Brooklyn-based art writer and personal essayist covering contemporary art with a focus on human contexts, counterculture, and chaos magic. She contributes to Maxim, Hyperallergic, Brooklyn Magazine, and more.
Hot Stories
by Victor Dey
November 30, 2023
by Kumar Gandharv
November 30, 2023
by Victor Dey
November 30, 2023
by Nik Asti
November 29, 2023
Latest News
by Alisa Davidson
December 01, 2023
by Nik Asti
December 01, 2023
by Nik Asti
December 01, 2023
by Kumar Gandharv
December 01, 2023