Nina Chanel mints GODA with 'Super Cool World'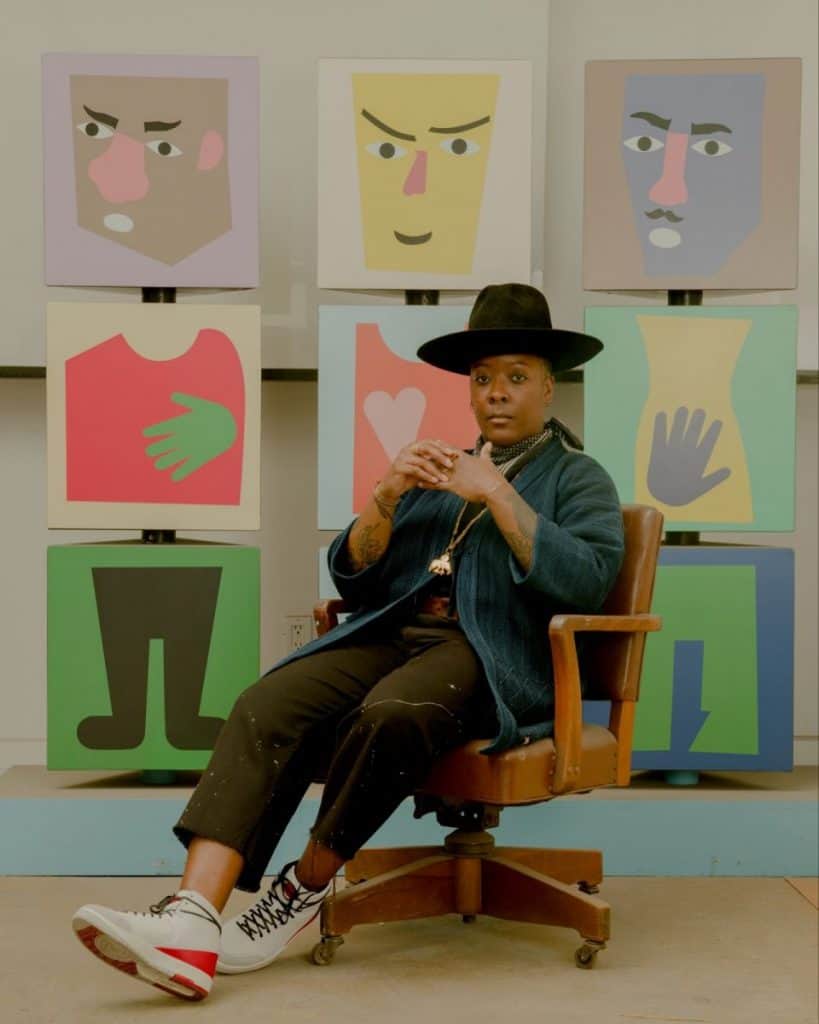 Unstable opinions on the future of NFTs haven't stopped the art world's leading creatives from diving into the space. This month, world-renowned artist Nina Chanel Abney joins their ranks with the drop of "Nina Chanel's Super Cool World," her genesis PFP drop of 5,080 generative NFTs. The collection inaugurates GODA (short for the Gallery of Digital Assets), a new online art platform where Abney is a partner alongside fellow pop culture heavyweights like KAWs, Pharrell, and NYC gallerist Todd Kramer.
To create the collection, Abney designed "hundreds of traits" in her own signature style–a kind of colorful and geometric flat collage that's both visually striking and conceptually provocative.
"Through a bracing use of color and unapologetic scale, Abney's canvases propose a new type of history painting, one grounded in the barrage of everyday events and funneled through the velocity of the internet," her biography on GODA says. As an artist in conversation with culture in real time, her work's visual verve encapsulates this moment's current intensity while creating a red herring. Beneath its seductive hues lies questions about race, homophobia, and gender.
Her talent has earned these critical ideas spots amongst the Brooklyn Museum, The Rubell Family Collection, and the Whitney.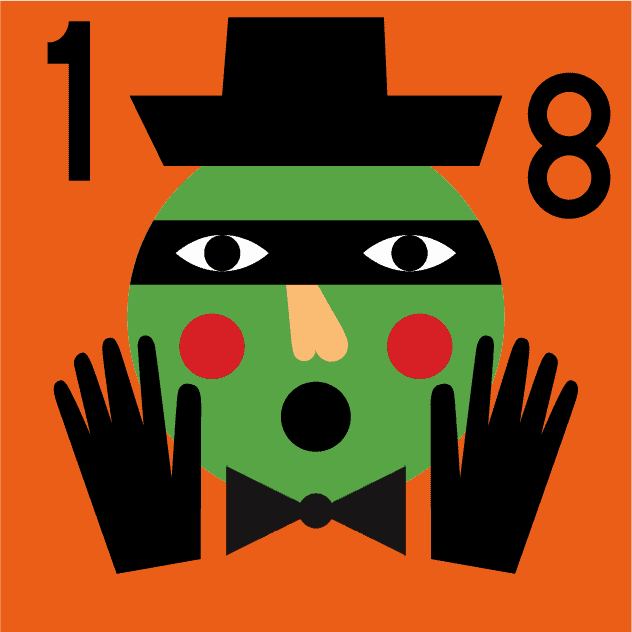 Her collage style feels uniquely well-suited to the PFP process, which acts a lot like collage by randomly mish-mashing disparate designed elements into unique images. Lately, the standard model of the 10,000 PFP drop has come under question–with so much happening in Web3, this feels like a necessary time to examine established habits.
However, Abney and her artistic peers exhibit a growing understanding of the greater promise beyond quick cash that NFTs offer through utilities–an opportunity to connect more deeply with fans. Priced at 0.5 ETH (approximately $530) Super Cool World marks maybe the most accessible opportunity yet for fans to actually own Abney's work. Her canvases typically fetch tens of thousands of dollars. Open editions go for close to a thousand.
She even releases a steady stream of collaborations–ephemera like her set of UNO playing cards, fashion like her latest work with Jordan. But any art collector knows… it's not the same as a dedicated work itself. Now, imagine having your own Nina Chanel talisman, chosen by fate but designed by the same artist who designed Meek Mill's latest album cover… just for you.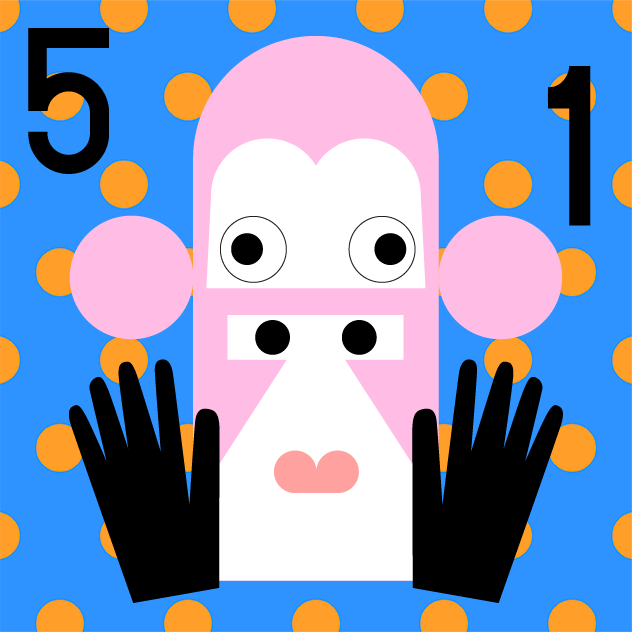 "The opportunity to collect pieces of her work is the main project utility," Super Cool World's Premint page says. "However, each Super Cool World NFT is a unique piece of artwork that doubles as an invitation to participate in the evolution of Nina Chanel Abney's career. Super Cool World holders may get access to exclusive Nina merchandise, collaborative product releases, air drops, events, incentivized participation in exhibitions, and surprise raffle drawings."
This week, High Snobiety added that according to Abney, holders of "individual [NFTs] could be randomly selected to receive exclusive tangible merch, secret AirDrops, and even access to curated exhibitions."
"This will include access to new and exclusive merchandise (why of course) but also invites to events and further NFT art drops," Creative Bloq also wrote. "Owners will also be asked to participate in future exhibitions; could you be in a Nina Chanel Abney painting?"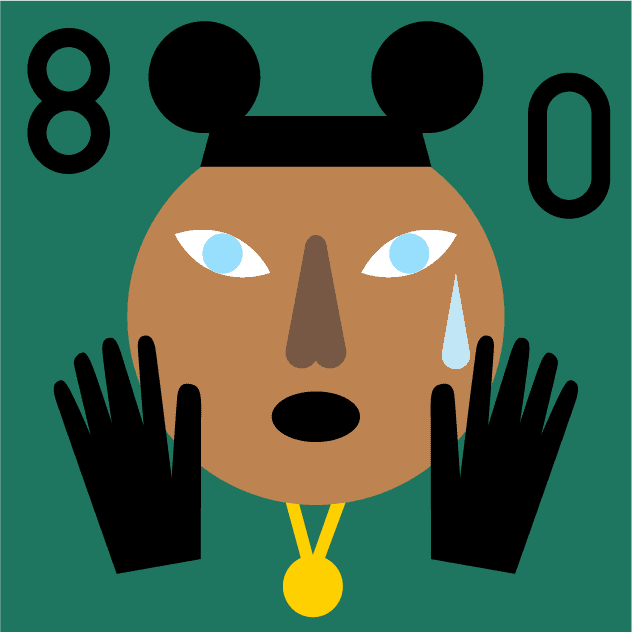 If this pans out, it'll be huge–an actual artist community created through Web3, like a DAO in its own way, which makes sense since Chainalysis found NFTs are amongst the largest category of actual DAOs out there (even though they admitted that lines are often blurred.) There's still time to get in on the goods too–head over to Super Cool World's OpenSea, where a week later about half the collection remains available.
As for GODA, it'll also be interesting to see how they leverage all that talent on their lineup. Super Cool World is just the start, and they're banking on a bright future. As "the trusted and curated source for leading contemporary artists looking to explore digital as a new medium," it seems they'll tap their rich networks to inaugurate more art world superstars in the Web3 space.
Mint Passes to participate in future GODA drops are available on OpenSea for the comparatively shocking price of 7 ETH on average. They're 80% sold out so get with the pace–crypto moves way quicker than the traditional art world.
Read related posts:
Disclaimer
In line with the Trust Project guidelines, please note that the information provided on this page is not intended to be and should not be interpreted as legal, tax, investment, financial, or any other form of advice. It is important to only invest what you can afford to lose and to seek independent financial advice if you have any doubts. For further information, we suggest referring to the terms and conditions as well as the help and support pages provided by the issuer or advertiser. MetaversePost is committed to accurate, unbiased reporting, but market conditions are subject to change without notice.
About The Author
Vittoria Benzine is a Brooklyn-based art writer and personal essayist covering contemporary art with a focus on human contexts, counterculture, and chaos magic. She contributes to Maxim, Hyperallergic, Brooklyn Magazine, and more.
More articles


Vittoria Benzine is a Brooklyn-based art writer and personal essayist covering contemporary art with a focus on human contexts, counterculture, and chaos magic. She contributes to Maxim, Hyperallergic, Brooklyn Magazine, and more.
Hot Stories
by Victor Dey
December 01, 2023
by Victor Dey
November 30, 2023
by Kumar Gandharv
November 30, 2023
by Victor Dey
November 30, 2023
Latest News
by Kumar Gandharv
December 01, 2023
by Alisa Davidson
December 01, 2023
by Nik Asti
December 01, 2023
by Kumar Gandharv
December 01, 2023