RefractionDAO pops off with one-night fest in BK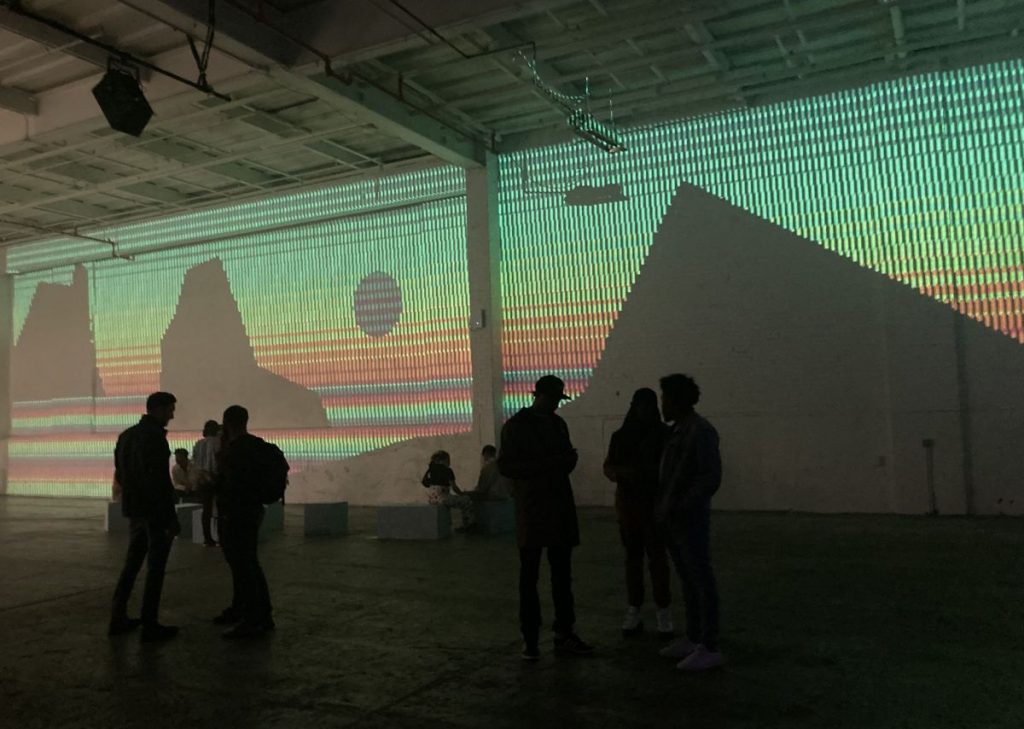 Last week's NFT.NYC conference has caught cultural flack for its lack of meaningful creative exploration. However, the frenzy of activity this major event sparked did yield some interesting results, like RefractionDAO's latest digital art-inspired festival in Brooklyn, following a recent edition in Berlin and a takeover at hipster stronghold The Lot Radio in Williamsburg.
Their big single-night celebration went down last Thursday, June 23, at Zero Space, attracting crypto boys and house heads alike to the industrial neighborhood despite a prevailing downpour.
Pop sensation Aluna joined electronic musician Prefuse73 and heavy beats by LATASHÁ to headline the evening's stacked lineup, totaling about eighty visual artists and musicians. Mysterious and stemsDAO hopped on the bill as partners, and Lens Protocol went so far as to join the event itself, hosting a booth behind the main music stage. Attendees could go there to mint profiles on their new decentralized social media network, now live on the Polygon mainnet.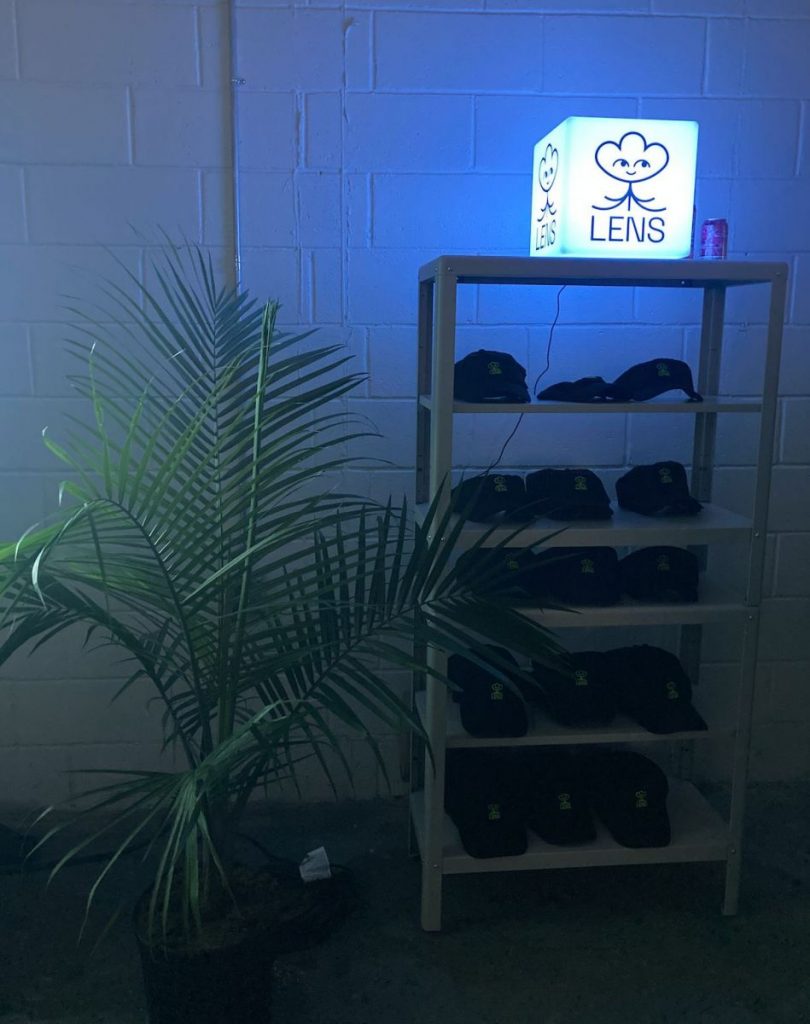 Entering the spacious, concrete event hall at 337 Butler Street first led viewers through a multimedia digital art exhibition spanning artistic approaches and styles of presentation. Digital works swirled, scrolled, and glitched along the front and back walls, projected on big screens. In between, printed IRL editions of digital artworks surrounded the room's load-bearing columns. Meanwhile, Infinite Objects shared small versions of their elegant NFT screens to pack pieces by artists from Refraction's expansive roster on shocks of red pillars.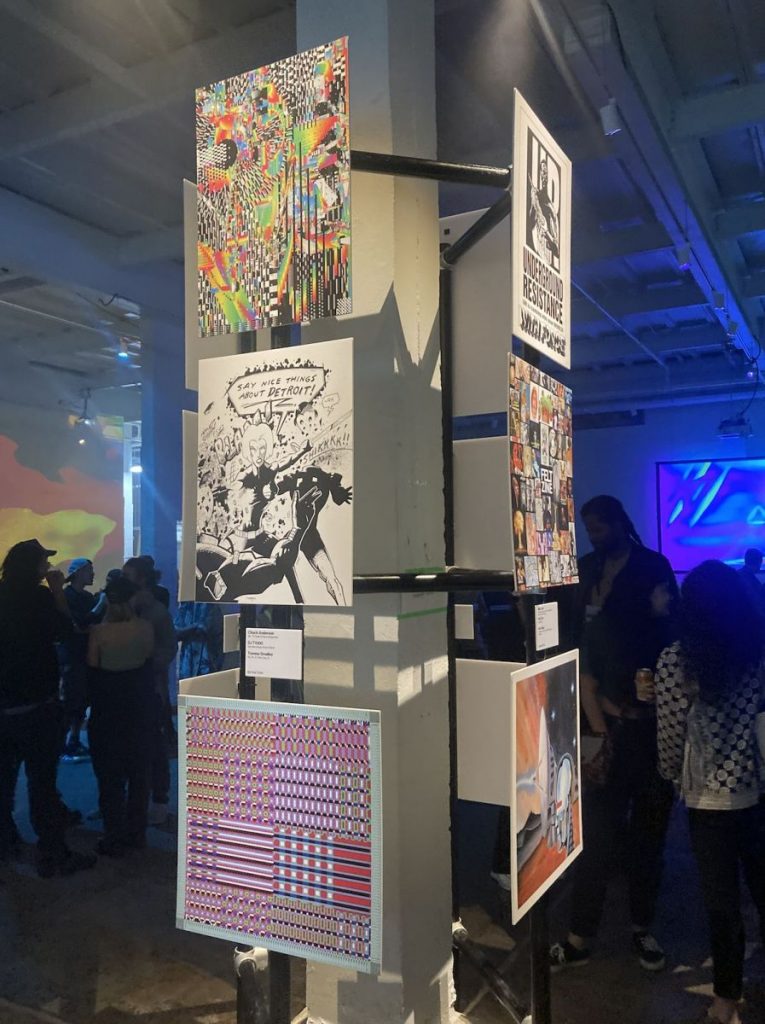 Overwhelm played a critical part in the allure, only intensified by descending further into the fest. Between 7 pm and 12:30 am, six musical acts took the well-equipped stage for experimental performances and amazing light shows. LATASHÁ particularly slayed, her set giving way to a wild dance circle and singalong. An awe-inspiringly large digital work called "Islands" by Nicolas Sassoon anchored the room, an 8-bit tropical landscape projection mapped on the back wall. His work, and many others from the show, dropped as NFT editions with RefractionDAO.
Across from the Lens Protocol booth, a free participatory NFT project called Culture Proof also took shape, entertaining guests who needed a break from said overwhelm. One monitor explained the terms of engagement, instructing attendees to text their original messages, MLB jumbotron style. Each participant's NFT included their own message and the previous seven–not much poetry here, but definitely an endearing look into human nature.
After exploring Refraction's event, I sat on an indoor picnic bench, scarfing down an $18 poké bowl from the fest's sole food truck. Chatting with a serial entrepreneur from the posse that settled down beside me, we wished for a one-of-one NFT including every Culture Proof text from that night. Afterwards, I hid under a blue plastic tent outside, smoking and eavesdropping until I started talking with a cool staff member from the venue and a Refraction fan who praised that night's stellar lineup–even if it had only been advertised in full on Twitter.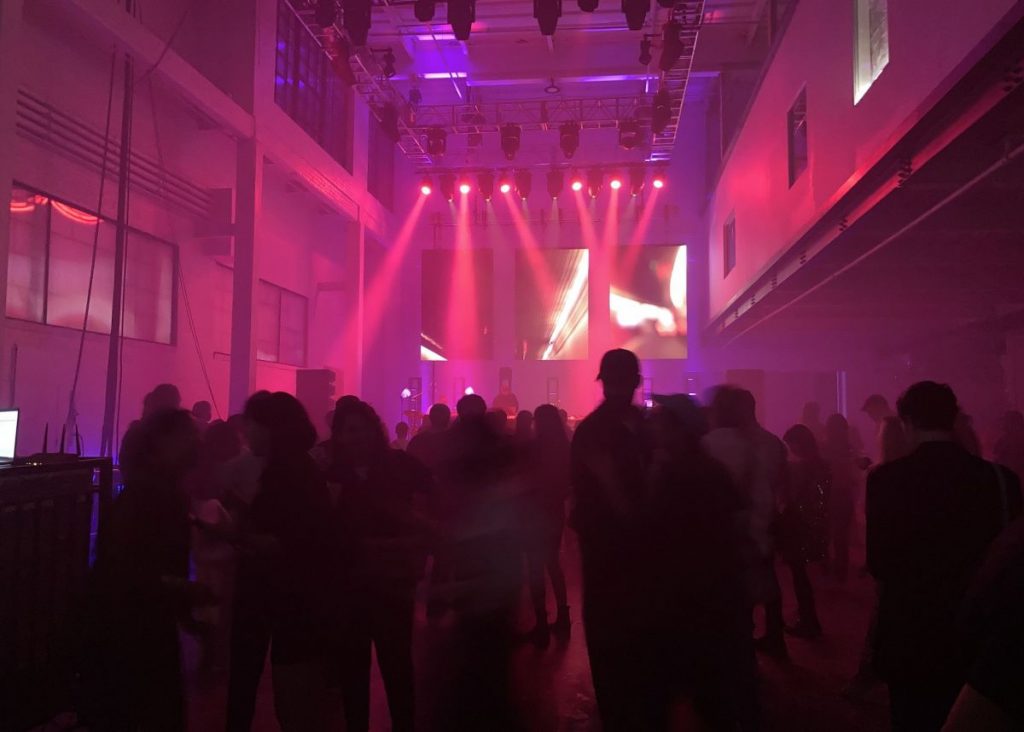 So far, it seems that the most exciting potential Web3 poses within the art world arises where two or more are gathered. Decentralized autonomous organizations–self-governed investment collectives well-known to Web3 as DAOs–have already evolved from mere financial organizations into active communities that can command their own creative agency. RiseDAO founder @beautyandpunk appeared at Art Basel this month for a panel discussion teaching art collectors about getting into NFTs. SquiggleDAO has become the face of Art Blocks, the online generative art platform that's just started partnering with Pace Gallery.
RefractionDAO already counts pioneering artists like Auriea Harvey amongst their collective's members, and the showcase offered a bright spot in an otherwise overcast week. Apply to join and receive access to global events, NFT drops, $REFRACT, and more–or hop on their Discord to test the wavelengths first.
Read related posts:
Disclaimer
In line with the Trust Project guidelines, please note that the information provided on this page is not intended to be and should not be interpreted as legal, tax, investment, financial, or any other form of advice. It is important to only invest what you can afford to lose and to seek independent financial advice if you have any doubts. For further information, we suggest referring to the terms and conditions as well as the help and support pages provided by the issuer or advertiser. MetaversePost is committed to accurate, unbiased reporting, but market conditions are subject to change without notice.
About The Author
Vittoria Benzine is a Brooklyn-based art writer and personal essayist covering contemporary art with a focus on human contexts, counterculture, and chaos magic. She contributes to Maxim, Hyperallergic, Brooklyn Magazine, and more.
More articles


Vittoria Benzine is a Brooklyn-based art writer and personal essayist covering contemporary art with a focus on human contexts, counterculture, and chaos magic. She contributes to Maxim, Hyperallergic, Brooklyn Magazine, and more.
Hot Stories
by Victor Dey
November 30, 2023
by Kumar Gandharv
November 30, 2023
by Victor Dey
November 30, 2023
by Nik Asti
November 29, 2023
Latest News
by Alisa Davidson
November 30, 2023
by Victor Dey
November 30, 2023
by Alisa Davidson
November 30, 2023
by Nik Asti
November 30, 2023