Everything you need to know about Melania Trump's post-White House NFT projects


by
Vittoria Benzine
Published: September 02, 2022 at 3:21 pm Updated: September 05, 2022 at 5:44 am
In Brief
Melania Trump's NFT collections are in the spotlight again.
Some consider them an unsuccessful effort to stay relevant, others call Trump's NFT endeavors cash grabs.
Following two sold-out collections, one purchased by Melania Trump herself, she jumps on another USA-themed NFT project with USA Memorabilia.
Melania Trump's NFT endeavors made headlines once again this week when word got out that she was "annoyed" by the FBI raid on her Mar A Lago residence earlier this month.
For some, the news that Melania Trump is into NFTs arrives as a shock. We're here to help, but buckle up. As you're probably already betting, this one's a bumpy ride.
Trump's NFT endeavors started at the advice of longtime friend Marc Beckman, husband of fashion designer Alice Roi, who designed some of Melania's looks while she was in the White House. "Beckman has for many years run a marketing and branding agency but has recently pivoted to the world of cryptocurrencies and how to profit from the new era of tech-based collectibles," CNN wrote. In 2021, Beckman released a book offering his take on the definitive guide to blockchain tech.
Last December, Trump took the NFT bull market for a ride herself, launching her first collection on her own platform, MelaniaTrump.com. Sources say her NFT platform's powered by Parler, the conservative alternative to Twitter. Titled "Melania's Vision," the collection centered around watercolor paintings of "Mrs. Trump's cobalt blue eyes" by French artist Marc Antoine Coulon, who Melania knows from her modeling days.
According to Newsweek, each painting offered collects "an amulet to inspire." The NFTs came with an audio recording where she delivered an additional "message of hope."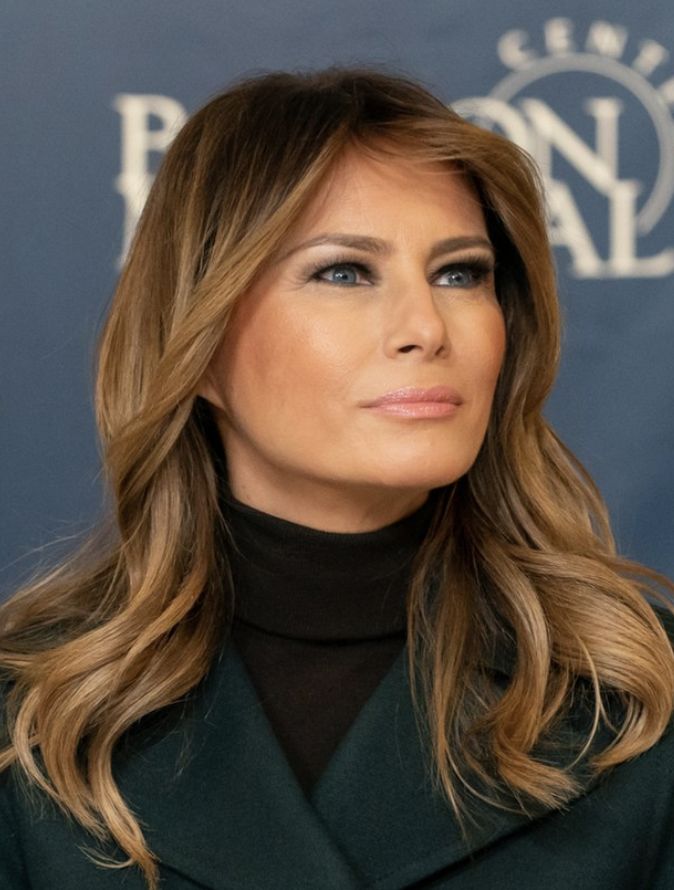 Newsweek also said Trump announced "Melania's Vision" with a press release over Twitter, claiming at least a portion of proceeds would go to charity–her own "Be Best" initiative, which intends to provide computer science education to children who have aged out of foster care.
"I am proud to announce my new NFT endeavor, which embodies my passion for the arts, and will support my ongoing commitment to children through my Be Best initiative,"

Trump wrote.
Minted on Solana, these limited edition packages went for $150–equivalent to 1 SOL at the time of the mint. "At this time, the only way to purchase an NFT on MelaniaTrump.com is with a credit card and fiat currency, but it will be minted on the Solana blockchain and sent to your Solana wallet," the platform's FAQ reads.
The site simply lists that "Melania's Vision" has ended. Major news outlets have had a hard time learning how many were sold and how much money (if any) actually went to disenfranchised youths. "In a May interview with Fox, Trump said she would be giving out scholarships from an initiative she calls 'Fostering the Future,' yet only one scholarship has so far been publicly bestowed, the details of which were not publicly released," CNN wrote.
Trump was quickly on to the next one, though. In February, Artnet News reported on the only other NFT listed "ended" on MelaniaTrump.com–her "Head of State Collection," which went live on January 11, 2022. Just one piece was on offer: a photo by Coulon of Trump wearing a white suit and matching wide-brimmed hat. The lucky winner, who scooped the digital collectible for $180,000, also got the hat IRL.
The lucky winner was actually Melania Trump herself.
"Public records on the Solana (SOL) blockchain indicate that the auction winner is the same address that minted the piece—albeit through a very convoluted process," art gossip maven Annie Armstrong wrote. "Solana is a public blockchain, like Ethereum and Bitcoin. This means that anybody with internet access can follow where NFTs are sold."
"The piece is classic Melania: weirdly formal and a flagrant money grab gone awry," Armstrong wrote of Trump's aesthetic approach to the scam. Trump has yet to comment on the mishap.
Instead, she's onto the next one yet again–in true Trump fashion. Her NFT platform features a link to USA Memorabilia, a nondescript company offering three collections of NFTs related to the military, national parks, and the former president. The exact relationship between USA Memorabilia and Melania Trump remains opaque but present; in addition to the link on her platform, they're closely tied to each other on Twitter.
"It's weird," one former Trump adviser told CNN, "to be so blatant about making money from USA-themed collectibles."
Kate Andersen Bowers, a CNN contributor and author of "First Women: The Grace and Power of America's Modern First Ladies," also huffed, "It's very unusual for a former first lady not to take advantage of her continued power and prestige after she leaves office. But I've learned it's a losing game to try and make sense of what Melania is doing."
"I think it's a wasted opportunity for a former first lady not to stay relevant," she added.
CNN also noted that first spouses don't receive the same protection their partners historically have. The pension for a president as of 2020 is $219,000 per year. For a first spouse, it's just $20,000. Some people think Trump's trying to create a nest egg for herself–especially in the wake of her husband's mounting legal woes.
"I would imagine as the wife and mother of his child, she must be worried (about the future)," a person who has known Trump 'for many years' told CNN. "She might at least be a little worried about how her own life will change."
Maybe Melania Knauss should've thought about that before. Every day is a new day, yet she shows no signs of trying any harder than before. MelaniaTrump.com? At least take the vowels out! Unlike CNN, we still hope Melania Trump can come out on top. Might we recommend learning about the fascinating work of governments instituting blockchain tech into their governance affairs?
Related posts:
Disclaimer
Any data, text, or other content on this page is provided as general market information and not as investment advice. Past performance is not necessarily an indicator of future results.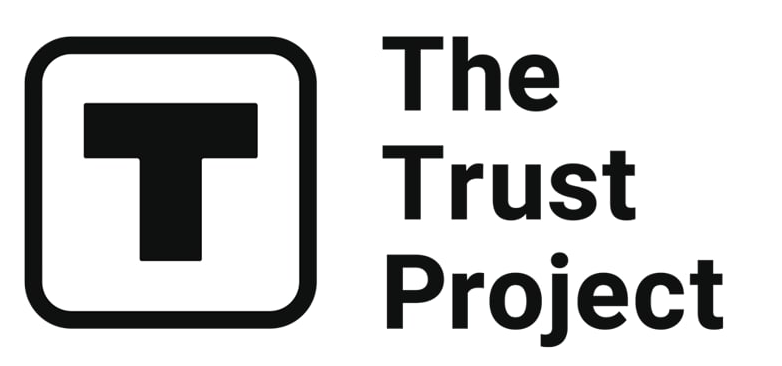 The Trust Project is a worldwide group of news organizations working to establish transparency standards.
Vittoria Benzine is a Brooklyn-based art writer and personal essayist covering contemporary art with a focus on human contexts, counterculture, and chaos magic. She contributes to Maxim, Hyperallergic, Brooklyn Magazine, and more.
More articles


Vittoria Benzine is a Brooklyn-based art writer and personal essayist covering contemporary art with a focus on human contexts, counterculture, and chaos magic. She contributes to Maxim, Hyperallergic, Brooklyn Magazine, and more.
Hot Stories
by Damir Yalalov
September 27, 2023
by Victor Dey
September 27, 2023
by Cindy Tan
September 26, 2023
by Victor Dey
September 26, 2023
Latest News
by Damir Yalalov
September 27, 2023
by Damir Yalalov
September 27, 2023
by Agne Cimermanaite
September 27, 2023
by Cindy Tan
September 27, 2023