Red 6 executes groundbreaking maneuvers in the military metaverse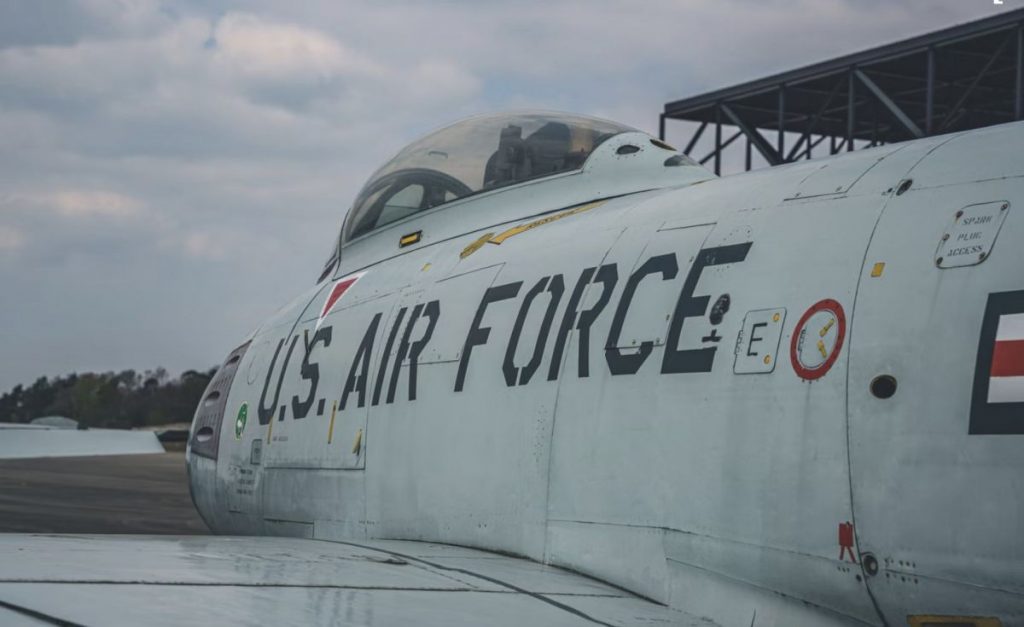 Miami-based tech firm Red 6 has been hard at work leveraging AR and AI to develop safer and more cost-effective synthetic fighter pilot training ever since the US military awarded them a $70 million, five year Small Business Innovation Research (SBIR) Phase III contract last summer.
Two years after successfully staging the world's first live AR dogfights, the company announced they've executed yet another groundbreaking manuever in the burgeoning military metaverse. According to a June 2 release, Red 6 has now "successfully flown the first multi-aircraft training flight against multiple Augmented Reality assets."
Red 6 followed their digital press release with an in-person announcement about the accomplishment at this year's UP.Summit conference, "the definitive gathering of the multidimensional mobile community," which took place last week in Bentonville, AR.
"Two Red 6 Test Pilots took off in Berkut 540's from California's Santa Monica Airport," their release said. "Upon entering Red 6's Combined Augmented Reality Battlespace Operation Network (CARBON), over Ventura County, each pilot could see and interact with the same AR generated KC-46 Pegasus Tanker, from their respective aircraft. Red 1 conducted a training mission on the AR refueling Tanker while Red 2 was able to observe Red 1 and the AR Tanker in real time."
A research analyst at Inside.com noted that "Epic Games' Unreal Engine powers CARBON."
In Red 6's release, test pilot Brandon Harris said, "Never has it been possible for multiple pilots to communicate simultaneously in AR like this. Today was a historic milestone for not just Red 6, but for the overall AR industry. One day this training will produce the most elite War Fighters in the world."
"We are thrilled that our thesis has been validated and this achievement is a major step forward towards the creation of an outdoor Military Metaverse in which all warfighters, across all domains, can train together," added Red6 Founder, CEO, and former fighter pilot Daniel Robinson. "Red 6 continues to expand beyond what was previously thought possible. Synthetic training environments are going to grow exponentially in the future and Red 6 plans to be a huge part of that growth and success."
Founded in 2018, Red 6 is the firm behind Airborne Tactical Augmented Reality System (ATARS), "the first wide field-of-view, full color demonstrably proven outdoor augmented reality solution that works in dynamic outdoor environments." As the company boilerplate states, ATARS "allows Virtual and Constructive assets into the real-world by allowing pilots and ground operators to see synthetic threats in real-time, outdoors, and critically, in high-speed environments."
Their tech might be new, but these themes are not. As long as nations have enjoyed the wherewithal to fight each other, militaries around the globe have scrambled to develop ever more lethal weapons. Money makes the world go round maybe, but only because it's a neutral method of measuring power. Military might cuts straight to the source.
As such, that pure power has historically driven innovation. "In the United States, the military services have played a seminal role in advancing and shaping developments in computer science," says the Computer History Museum in Mountain View, CA. The first computer was built "to produce ballistics tables and refine hydrogen bomb designs," and IBM entered the consumer market with their Model 701, which debuted as a "Defense Calcultor" to aid American efforts in the Korean War.
Red 6's creations also contribute to the long technological legacy of military training. "Military and commercial pilots have been using simulation technology as part of their training for nearly a century," Curzio Research pointed out this week. "Over the years, these simulations have become increasingly realistic." Edwin Link developed the first-ever flight simulator, aptly named Link Trainer, in 1929. Vertical Motion Simulators (VMS) and Racing Car Simulations followed soon after.
Prior to Red 6 appearing on the scene, the US Air Force relied on Live, Virtual and Constructive (LVC) technology for training purposes. "The problem with LVC is that once a pilot is within visual range (close enough to see with their eyes vs. on a display) the training system breaks down—meaning it doesn't simulate pilots' real-life ability to move their heads around," Curzio Research wrote.
Human beings have already invented the hydrogen bomb, and even that hasn't put an end to our incessant arm's race. Cynics will tell you that war is just part of the human experience, but consider Curzio Research's point that Red 6's CEO "was inspired at a young age by movies like Top Gun, Superman, and Star Wars."
Forget about the literal military entertainment complex for a second. As Jonathan Tjarks wrote for the Ringer in December 2017, "There is a massive military-industrial complex that lies underneath the Skywalker family saga. War costs money. The U.S. government has spent over $400 billion on the F-35 fighter jet program, and estimates have the total cost at $1.45 trillion over the next 50-some years. Imagine the price of a fighter jet that travels through hyperspace. The galactic equivalents of Northrop Grumman and Lockheed Martin wouldn't want either side to win. They would want the two sides to keep fighting."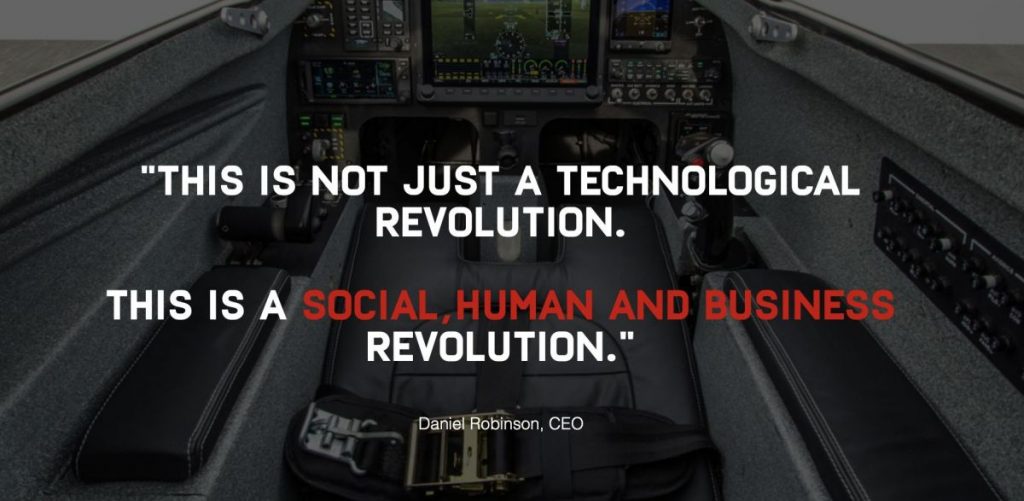 Maybe a cultural solution, reassessing the media we indoctrinate kids with, could offer "The Last Hope."
For now though, Red 6 and their cohorts can keep profiting off our false fear of each other. "We are in the early stages of exploring dismounted solutions and the ability to connect a dismounted soldier to pilots in an airplane to allow them to see a common picture," Red 6's CEO said. Curio Research speculated as well that "LMT will have a presence in the military metaverse, if it doesn't already (on a classified basis)."
Check out Red 6's fighter pilot training on YouTube for yourself, and remain on red alert for more to come from the Florida-based powerhouse.
Read related posts:
Disclaimer
In line with the Trust Project guidelines, please note that the information provided on this page is not intended to be and should not be interpreted as legal, tax, investment, financial, or any other form of advice. It is important to only invest what you can afford to lose and to seek independent financial advice if you have any doubts. For further information, we suggest referring to the terms and conditions as well as the help and support pages provided by the issuer or advertiser. MetaversePost is committed to accurate, unbiased reporting, but market conditions are subject to change without notice.
About The Author
Vittoria Benzine is a Brooklyn-based art writer and personal essayist covering contemporary art with a focus on human contexts, counterculture, and chaos magic. She contributes to Maxim, Hyperallergic, Brooklyn Magazine, and more.
More articles


Vittoria Benzine is a Brooklyn-based art writer and personal essayist covering contemporary art with a focus on human contexts, counterculture, and chaos magic. She contributes to Maxim, Hyperallergic, Brooklyn Magazine, and more.
Hot Stories
by Victor Dey
December 01, 2023
by Victor Dey
November 30, 2023
by Kumar Gandharv
November 30, 2023
by Victor Dey
November 30, 2023
Latest News
by Victor Dey
December 01, 2023
by Kumar Gandharv
December 01, 2023
by Nik Asti
December 01, 2023
by Alisa Davidson
December 01, 2023